Cross Leg Dining Table
Qingdao Blossom Furnishings Limited is a cross leg folding table manufacturer, we have our own folding table factory.The cross-folding table has all the beauty of a sturdy acacia wood dining table and has the practicality of a folding design. It can provide guests with plenty of space when they need it, and can be folded, stacked and stored when they are not in use or during the winter. With natural textures and rich wood tones, the sturdy metal hinge design allows you to lock it in a standard dining table or fold your legs into a flat shed. The cross-folding table can be used with almost any outdoor chair or bench, and can even be used indoors.
Cross Leg Folding Table Feature
The cross structure with metal stretcher is simple, light and extremely strong.
Description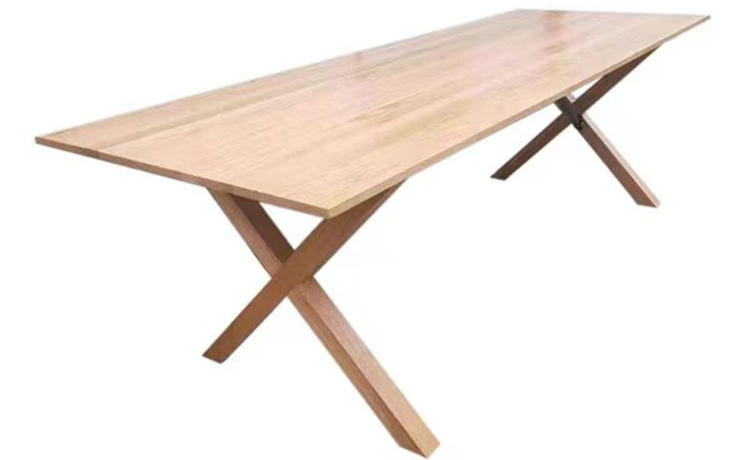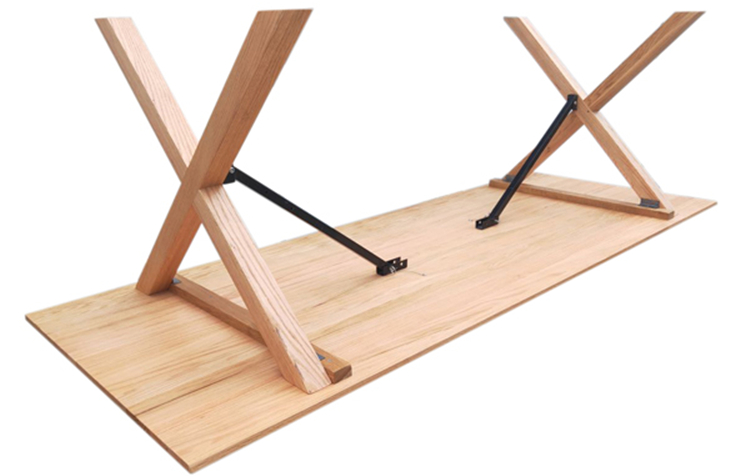 This sturdy wooden table is made of solid ash with steel support and is built to the dimensions of the
original table.The characteristic cross legs are actually just a simple and elegant solution to keep your legs
as far away from your feet as possible.