Wooden Round Bar Table
This gorgeous round coffee table is the icing on the cake in your living room or bedroom. Its simple design and color make it easy to match. Equipped with a 26 x 26 round tabletop, it is perfect for placing vases, family photos and books, and can be used with other unforgettable trinkets. The base and distressed finishes give this table a beautiful retro look.
Wooden Round Bar Table Feature
The 60cm round bar table can accommodate 2-4 people, which is perfect for small spaces.
Perfect standing table for bar, coffee shop, or restaurant environment
The handmade wooden bar table presents a modern and natural appearance.
Space-saving bar design
Use a soft dry cloth to remove dust
Packing size: 61 x 61 x 108 cm ( per pieces)
Description
Our wooden round bar table factory has dedicated designers, as long as you give us what you want,
we can design the drawings. Then input it into the computer for machine processing.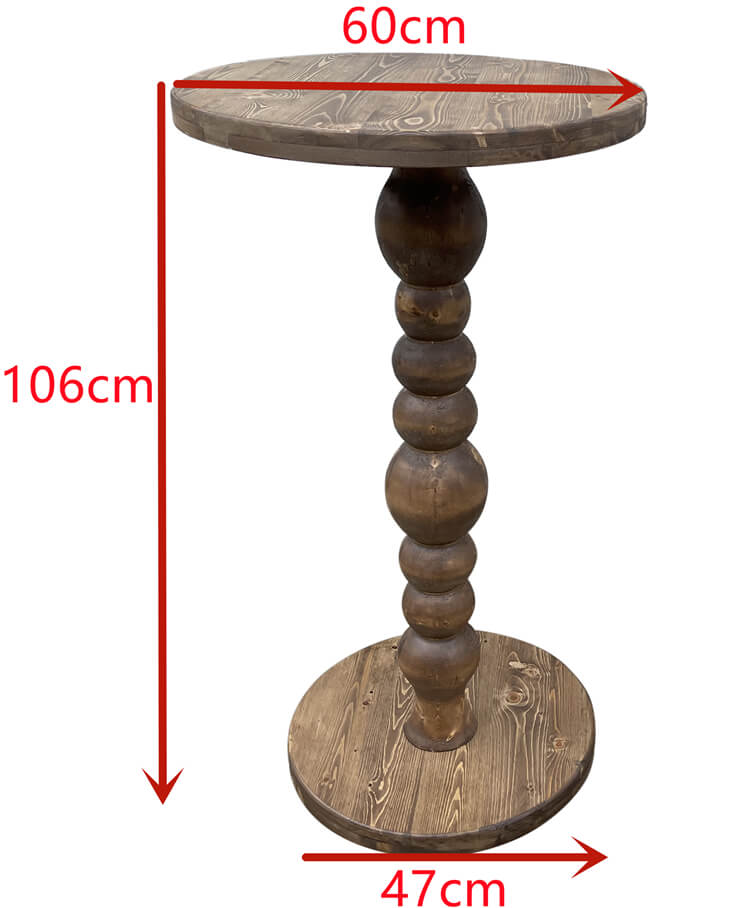 Coffee Bar Table Design Drawings
Input this design drawing into the computer, and then the machine will polish the shape according to the
drawing. If you have a table you want to design yourself, you can give us such a drawing.

We use machines to grind and shape the table and pillars, which are not only time-saving but also accurate.
The combination of a wooden round bar tabletop and a round base creates a perfect small table where the
sofa can be set aside or between two chairs. The base is finished in cloud white or black with a slightly
distressed effect, and the top is made of worm maple or reclaimed barn wood.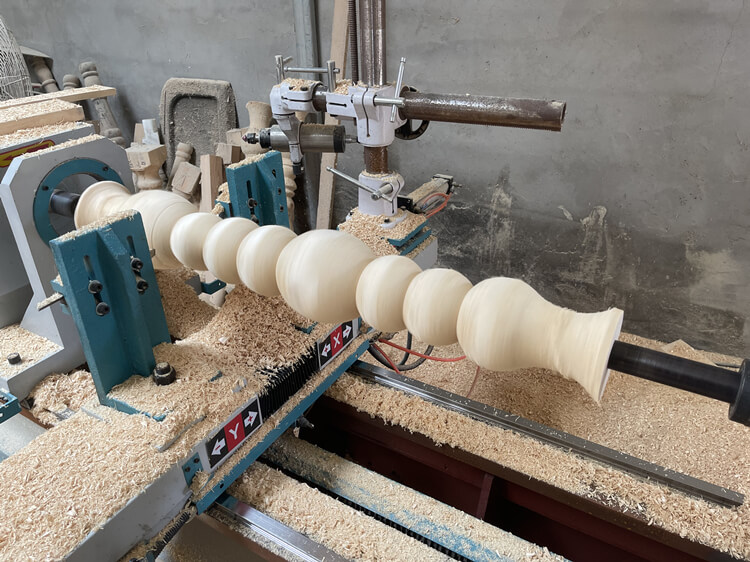 After our table pillars are made, they need to be polished manually. The advantage of manual polishing is
that it is more meticulous. It is also easy to clean and maintain because it can resist weather, food and
beverage stains, and environmental pressure.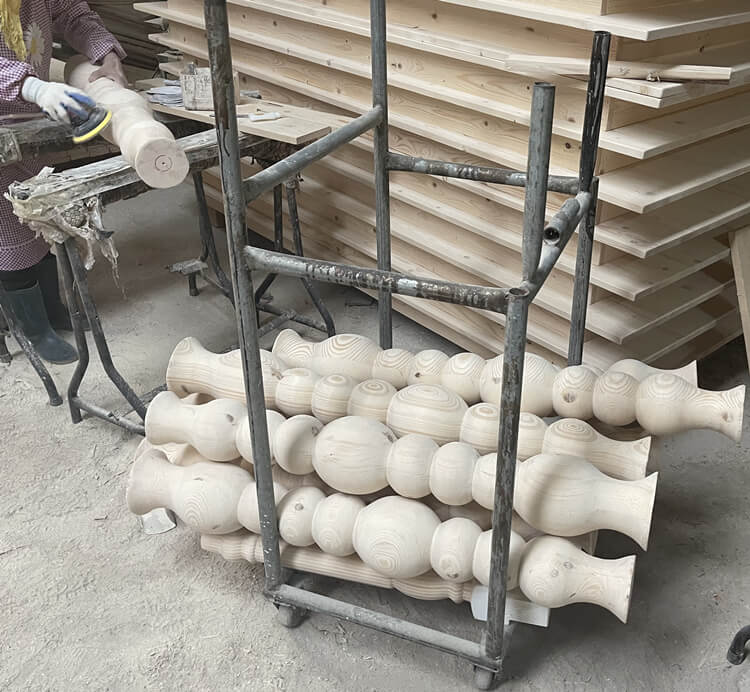 This dining table exudes a stylish atmosphere. This high bar table is an ideal place to chat and dine in any
restaurant, kitchen area, breakfast room, or rathskeller. The table post looks not only artistic but also very
durable.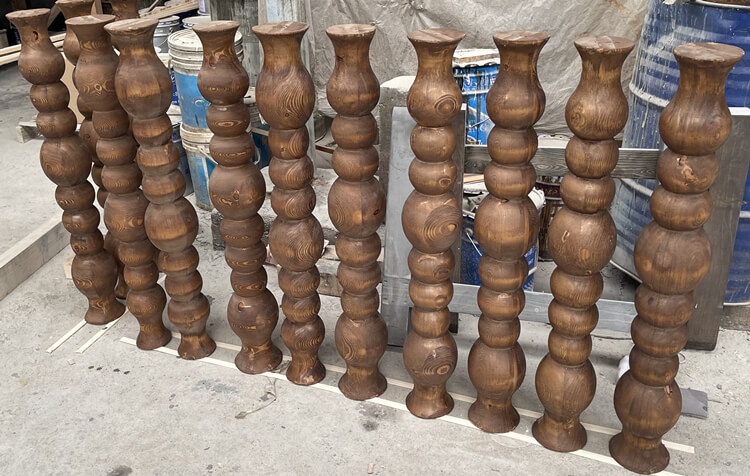 Our rough-cut series are made of solid oak. Rough cutting refers to the milling process that leaves saw marks
on the wood. Usually, after milling, each piece undergoes a planing and sanding process to remove any defects
and saw marks.
This bar table is 42 inches high, with a solid wood base and legs, and a rich maroon dome with a
30-inch MDF finish. It is ideal for a game night or just for a drink. The antique cream finish on the base
complements the tabletop, creating a warm farmhouse appearance.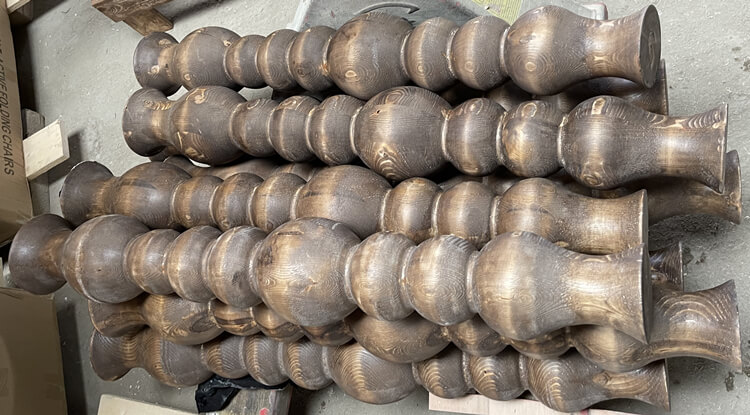 Wooden Round Bar Tabletop
The surface layer is waterproof and stain-resistant, and can be cleaned and wiped better; the simplicity of
a single product is the ultimate, and it is a luxury that slows down life.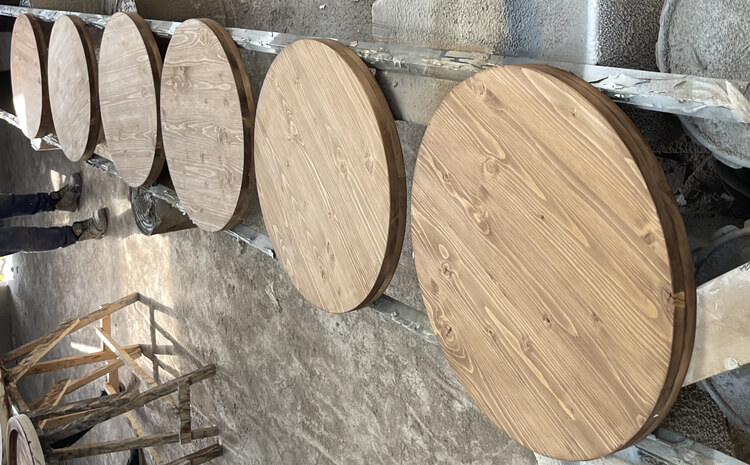 Made of high-quality solid wood and solid metal, this round coffee table is made to be durable and durable.
The rounded curved corners of the desktop are safer, safer, and safer for children. Practical.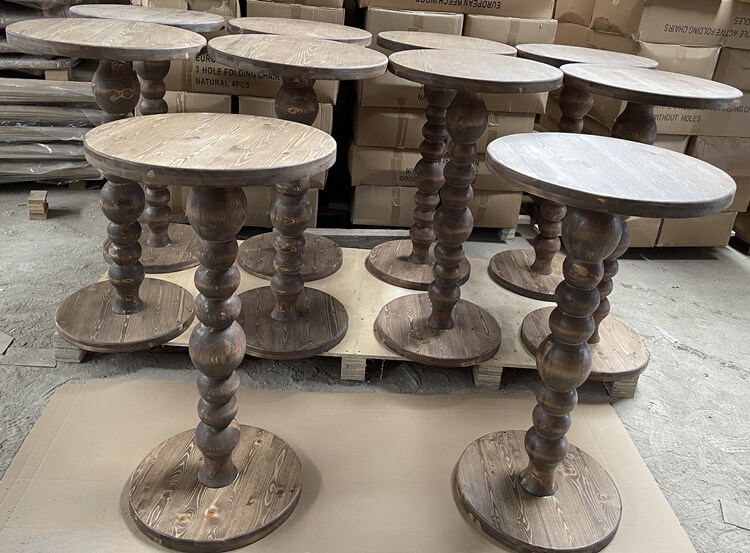 The traditional tenon-and-mortise joinery fixed together with wooden dowels is combined with stainless
steel hardware to ensure a high-quality structure that can withstand lifetime use.
This round bar table has a wooden tabletop design and a stand base, exuding a farmhouse style. This piece
is made of reclaimed wood and has an authentic rustic appearance. It is very suitable as a dining space in a
small house or as a space for gathering with friends and chatting with a drink or two in an open concept
house. Over the years, this bar table will definitely help create many precious memories.