Chiavari chairs wholesale are commonly used for wedding and banquet events, and restaurants. We also carry Chiavari chair cushions, covers as well.
Lead time: ensure 2 weeks for production
Recently years, rose gold Chiavari chairs are a new and popular color, we can do very well. We have more than 23 people specialized doing sanding work in our factory, you know, the sanding work uses more labor cost, can not use the machine for that, especially during the bottom painting work and surface painting works. If you worry about the color match for your current stock color, you can send us one color sample, we can do the same finishing by machine adjustment painting work.
Surely you can order Chiavari chairs bulk without painting, and do painting work in your country if the import tax will be lower than finished chairs.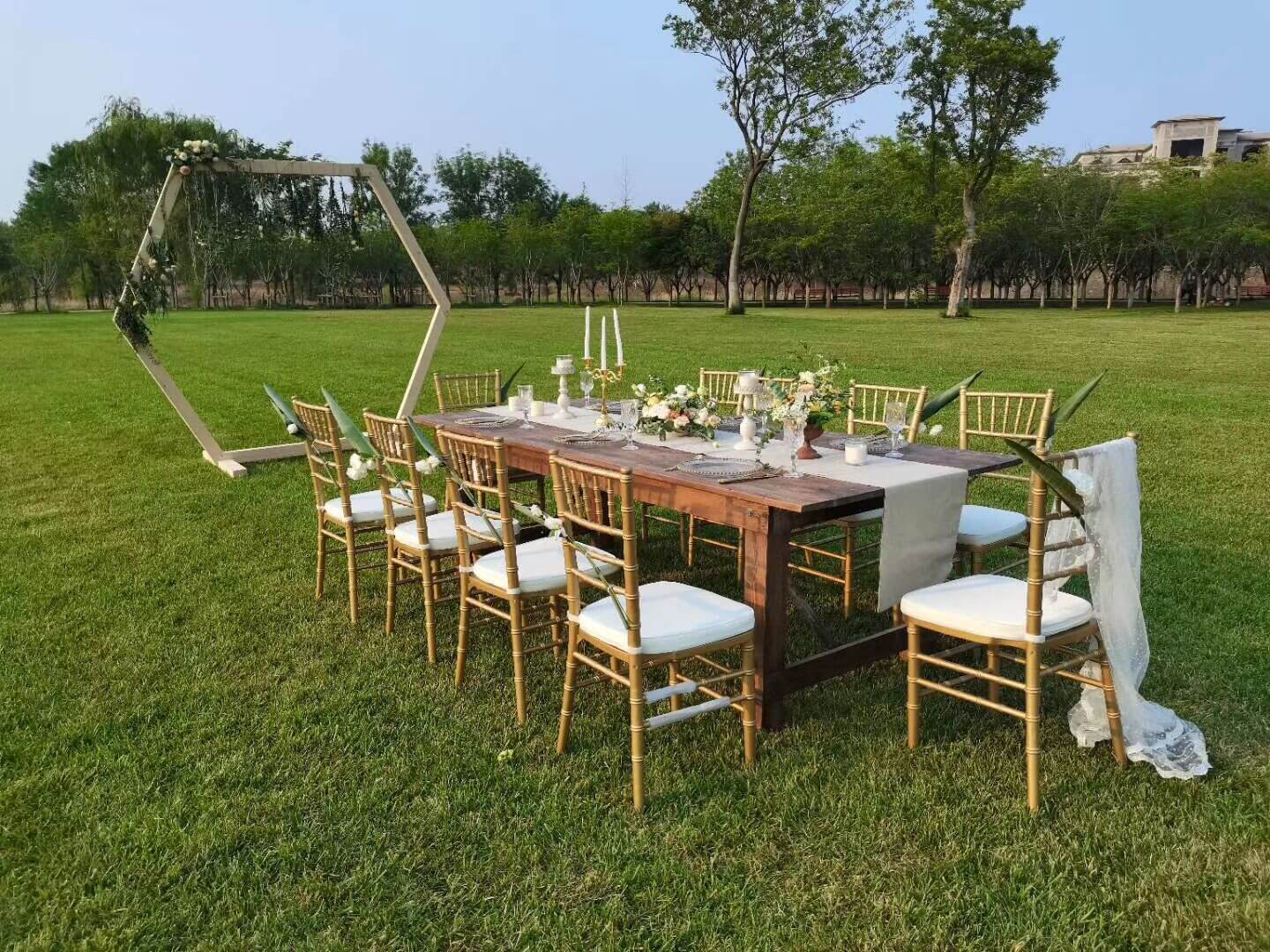 In fact, we are not only producing wooden Chiavari chairs, but also we can offer wooden farmhouse tables, chair cushions, charge plates, napkin, and wooden arch and some decorations.