Standard UK Chiavari Chair
As an old manufacturer of Chiavari chair for more than 18 years, We are not only skilled in the traditional American Chiavari chair, but we are also very experienced as British Chiavari chairs. We have accurately grasped the structural features of Chiavari chairs with seat pad, as well as an accurate grasp of color. In particular, we can mention our unique washing white technology of white limewash curved back Chiavari chair. Not only a whitewash Chiavari chair, but the product size and height of the seat plate are also strictly in accordance with the product standard of the most original product 18 years ago.
This ensures the popular British Chiavari chair is never out of shape, it is always welcome in our factory for wholesale purchases. Whether it is in London, whether it is in Leeds, whether it is at any EVENT or wedding. You can always find these stackable UK Chiavari chair with festive decoration and fireproof seat cushions. Maybe you bought it from a local wholesaler of limewash Chiavari chairs. We have a label at the bottom of each product, we selling to top wholesalers in the UK. Welcome to our limewash Chiavari chair factory to buy, also become our distributor, these UK standard stackable limewash Chiavari chair with a curved back and ivory fireproof pads.
More than 75% buyers choose fireproof pads to match the chairs
Light weight
Description
Limewash Chiavari chair is very very popular in UK when you visit each party rental company, you can
see almost of limewash Chiavari chair there.
The UK limewash Chiavari chair Feature
1)  Strong beechwood frame
2)  Stackable up to 8 chairs
3)  Comfortable and durable
4)  Customizable height and colors
5)  Metal support brackets for extra stability
6)  Chair glides on all legs to protect floors from scratching
7)  Suitable for both indoor and outdoor use
8)  2-year Warranty
9)  Successfully passed SGS certification
10)  Ships fully assembled
The strapping frame is made of a continuous piece of wood, bent at high temperatures and connected in one
place (the connection is usually not visible). This technology provides unparalleled power and has produced
the lightest stacked wooden standard Chiavari chair on the market.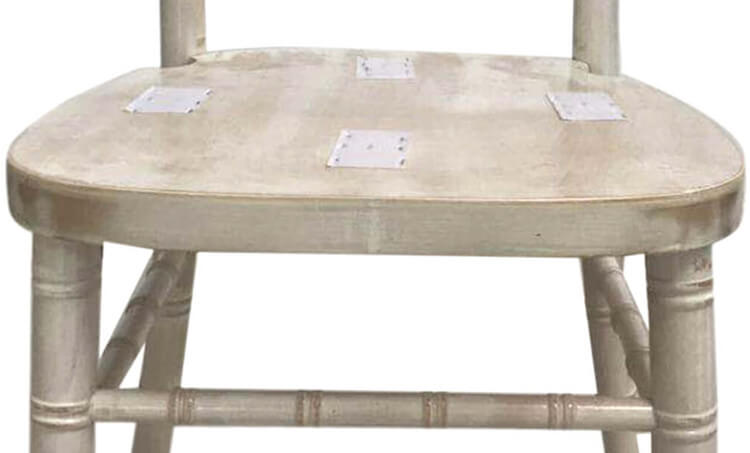 High-quality machinery ensures all connections are tight. The UK limewash Chiavari chair
is little difference with American style Chiavari chairs.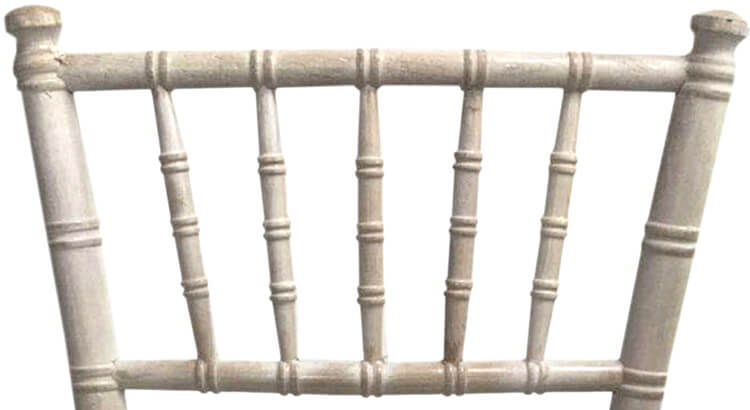 The grooves in the seat frame (which allow the chairs to stack) are designed so that the only point of contact
between the chairs is the inside of the rear foot under the seat. If there is any paint damage, it should be kept
in the least visible place. The grooves are also designed to keep the chairs very close together in the stack, so
that when they are moved or trucked, they don't shake, bump into other chairs, or lose stability.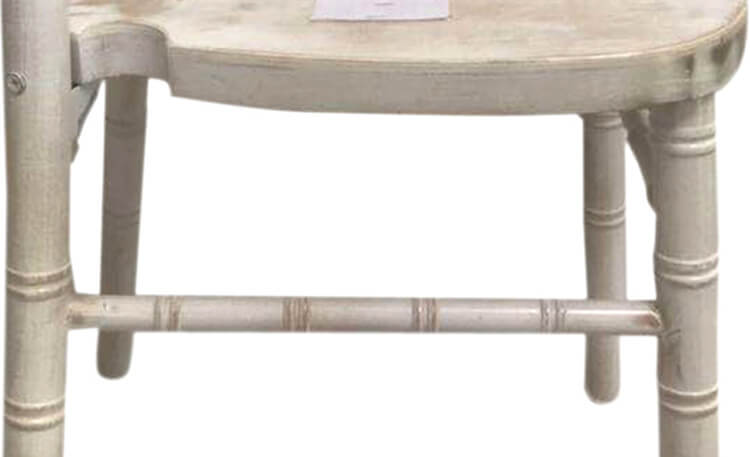 Use steel bolts instead of screws to increase strength.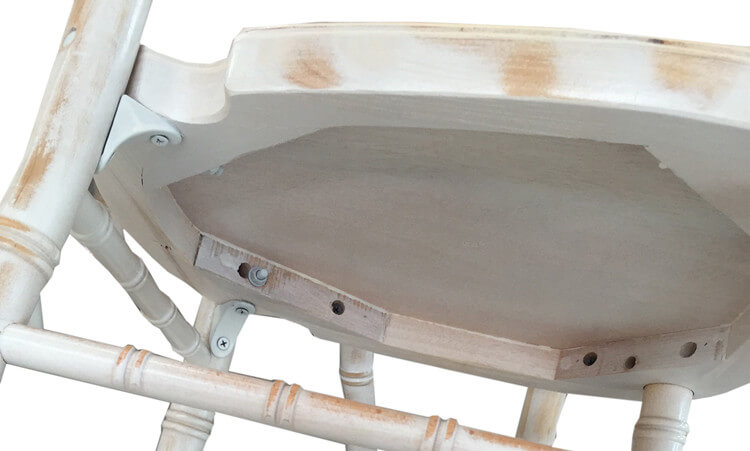 The seat cushions of this limewash Chiavari chair are removable and if soiled can be removed and cleaned at
any time, with unique retro and plain white furniture and matching white, ivory or black seats cushions. All of
our chair cushions use a stealthy fixation system to make the limewash tiffany chair look clean and modern.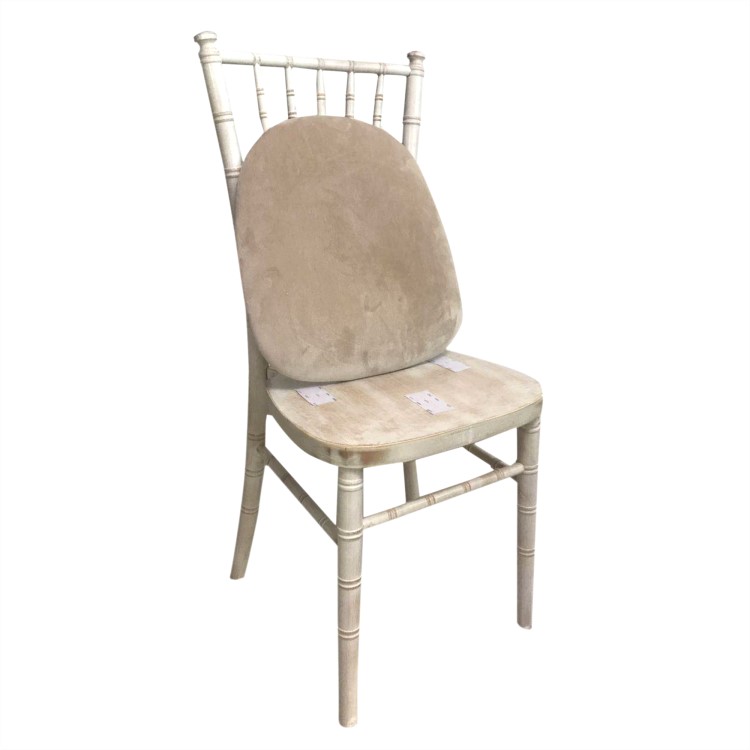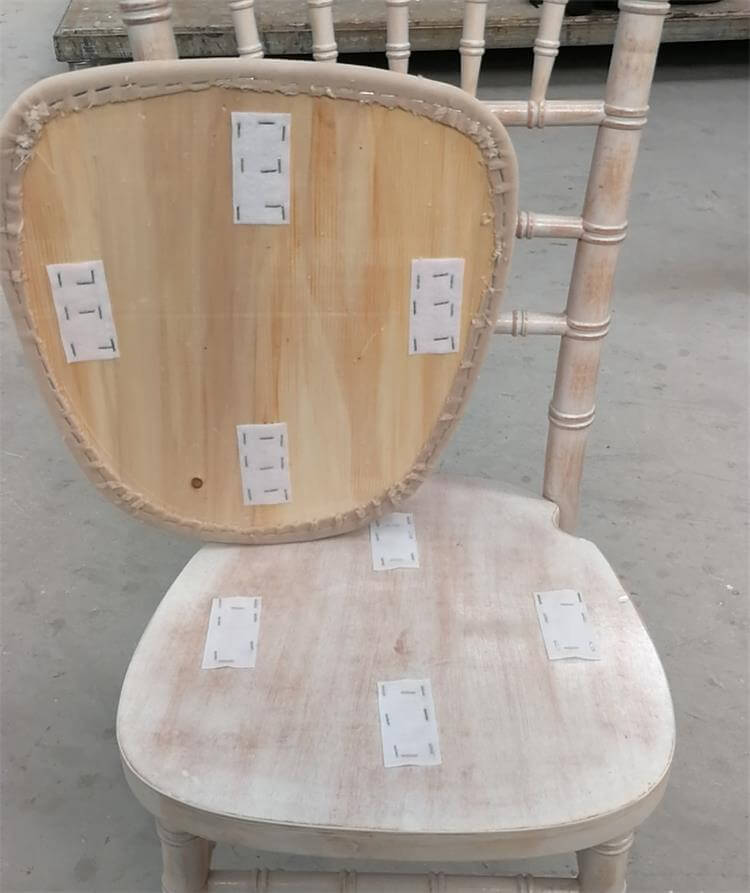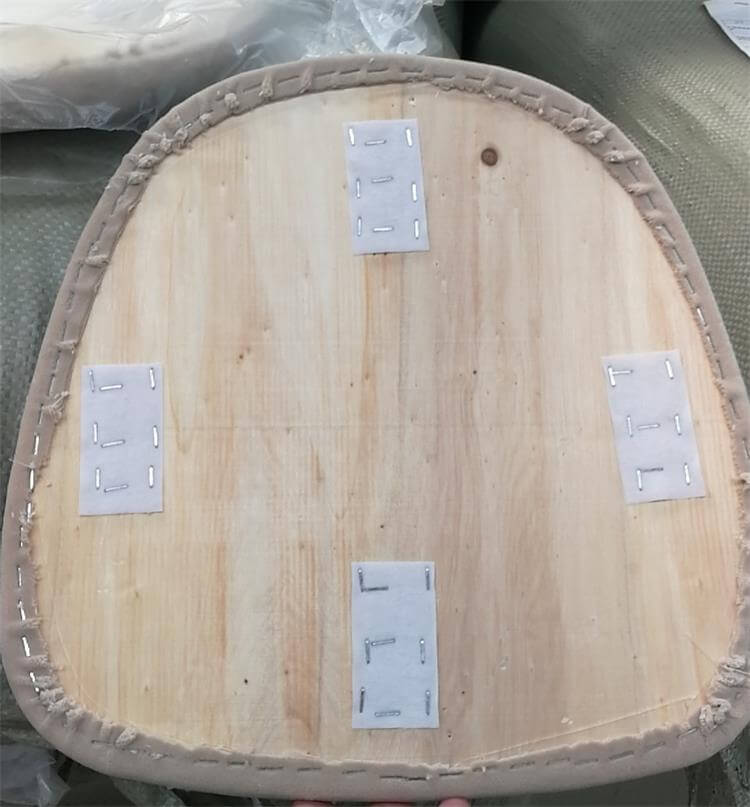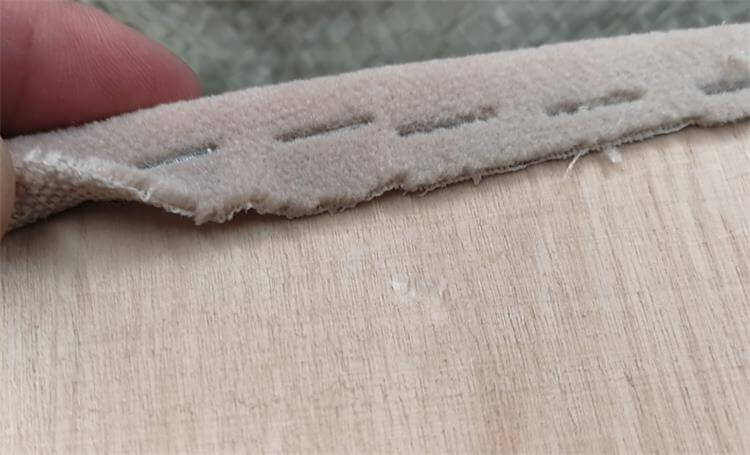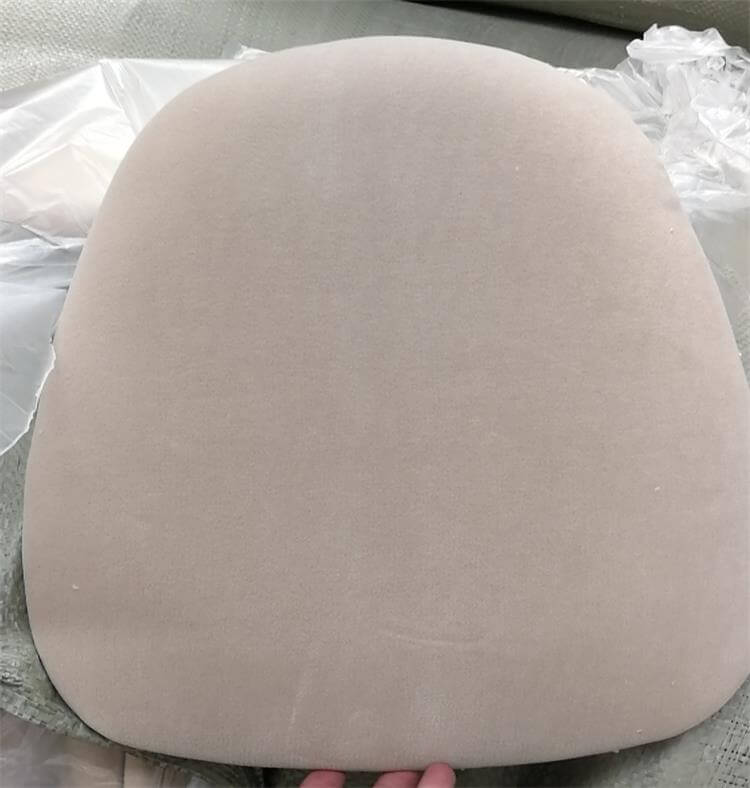 Wooden UK Chiavari Chairs Dimensions (+/-0.5cm is available)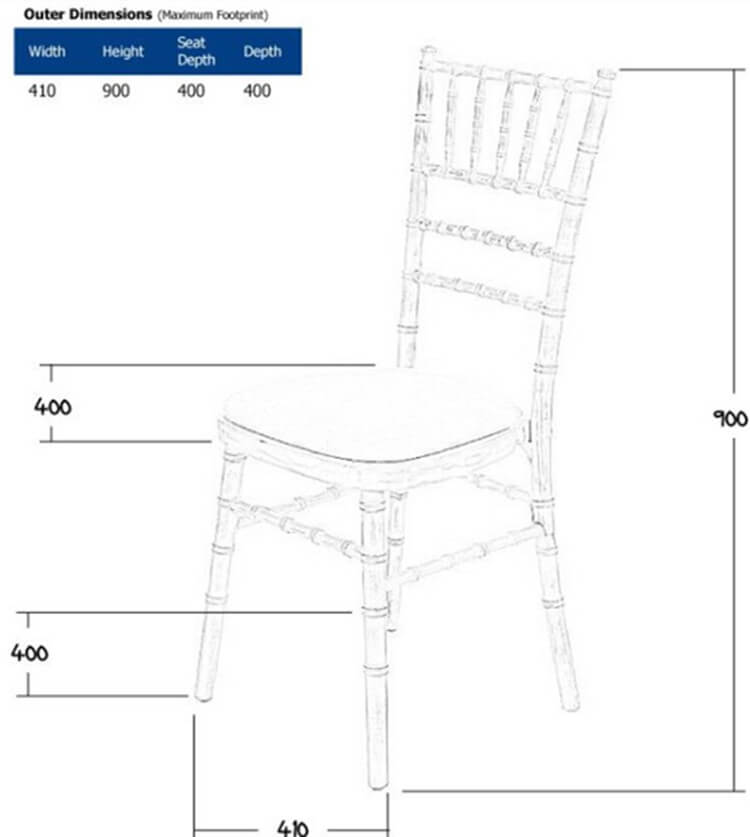 Standard UK Chiavari Chairs Color
We can make different colors for your choice. Gold, silver, limewash, fruitwood, natural, white, they are
very popular colors now.

The UK Chiavari chairs are made from Germany beech wood, true wood material make the structure stronger.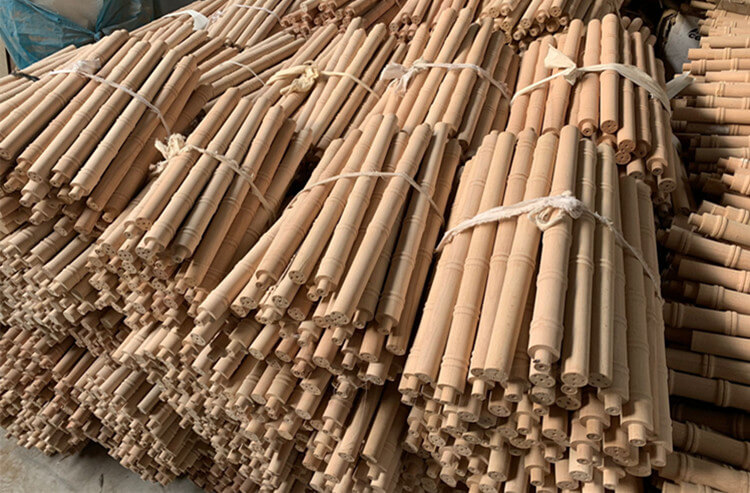 After cutting and polishing, our worker needs to assemble the chairs in order. Use the screws to fix them.
The weight capacity is 1100lbs. Because the seat, back, and frame all used by beech wood.
Unpainted chiavari chairs UK design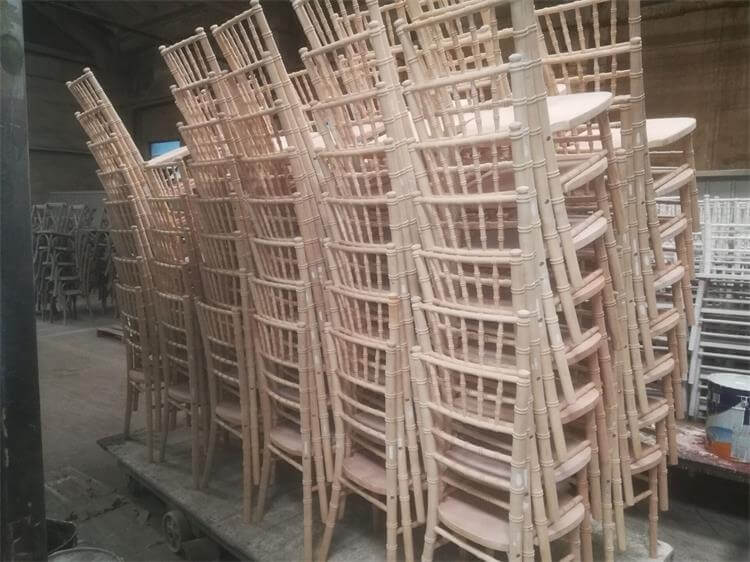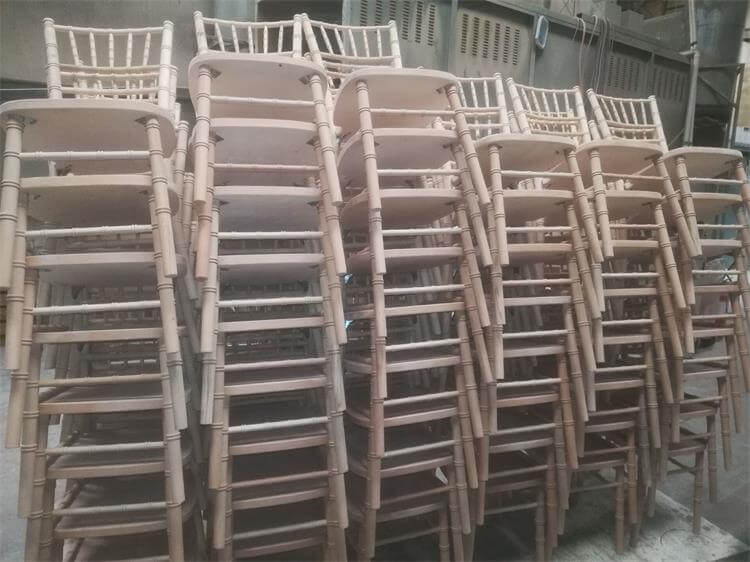 Sanding works for our UK chiavari chairs

We use the environment to protect painting to make the chairs water-proof and UV resistant. After painting,
we use a rope to hook the limewash Chiavari chair to let them dry as quickly as possible.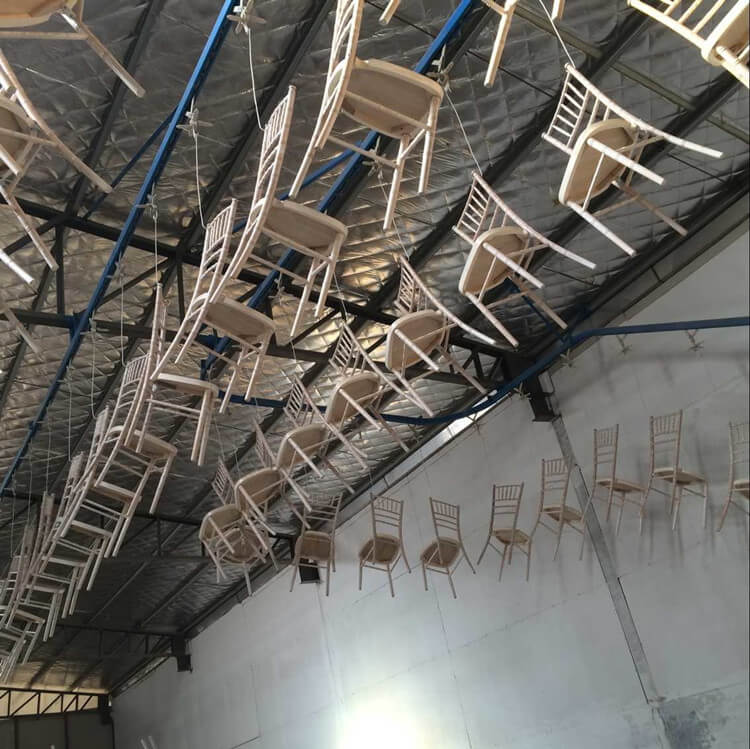 At present, although washed white chairs are still the most popular color in the UK, there is a good market for
white and gold. The proportion of washed white in orders is more than 55%.
Normally, our chairs will be in the professional clean and dust-free drying room for more than 3 hours after
painting, and then we can carry out the next production process.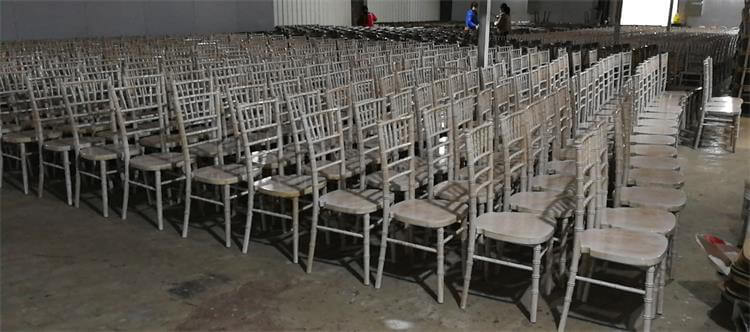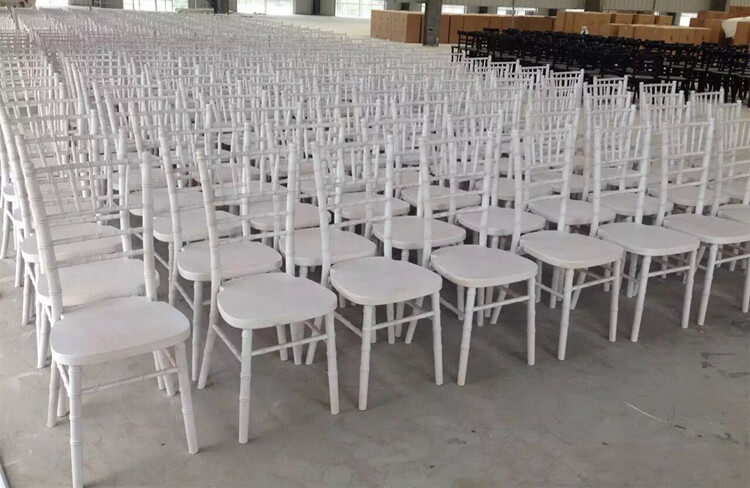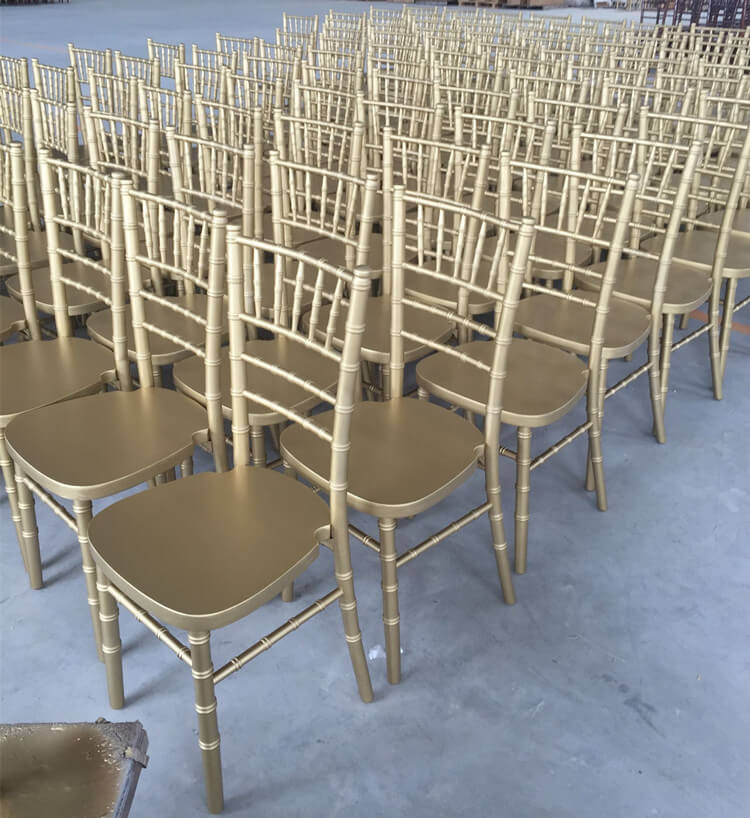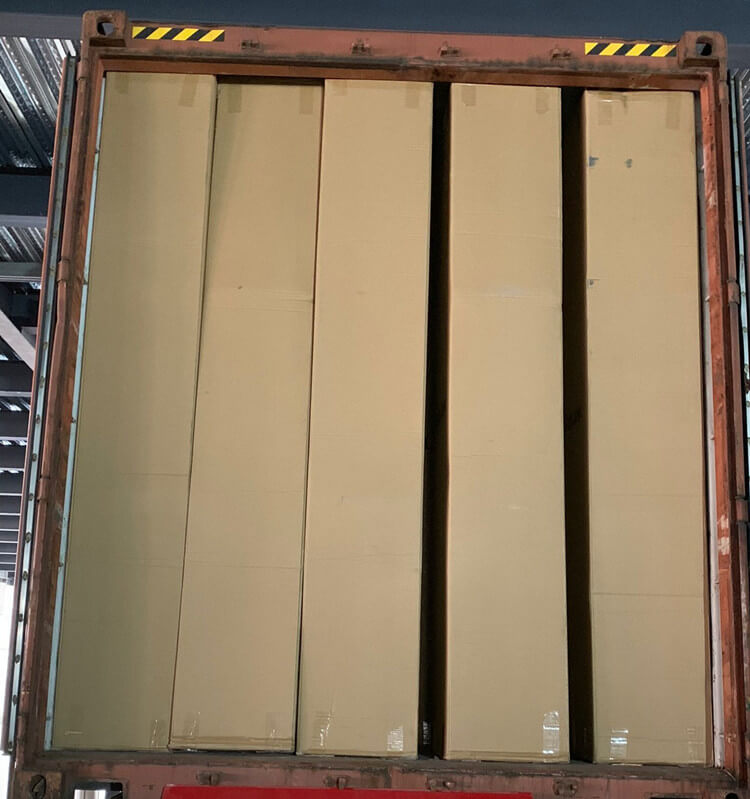 The beauty of our limewash Chiavari collection is that it works for many different occasions, whether it's a
wedding, a corporate dance, an awards show or an office meeting, where stylish seats are essential.
Application of Lime wash chiavari chairs:
The UK Chiavari chair is always popular on any occasion, not only be it a wedding, a party, an awards dinner,but also
a corporate event, or even an engagement, anniversary or birthday party.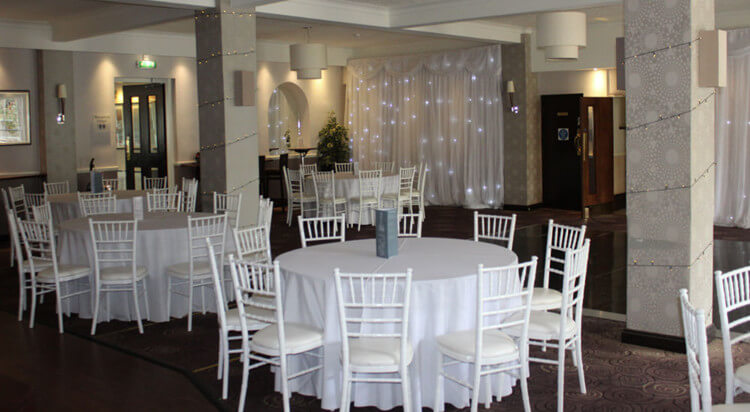 The elegant chairs are made of solid wood frames, supplemented by soft cushions, like Velcro mounts
(usually, ivory, though other colors can be provided on request).  And all the pads will be fireproof.