Resin Diamond Chair
After experiencing a two-year period of high sale for resin diamond chair during 2014-2015 in the American market, more and more customers are aware of resin Chiavari chairs which are widely used in weddings, banquets, and parties. In May 2016, we developed a new kind of resin chair named resin diamond chair. It is designed with a new model but combined with the original structure of resin Chiavari, which leaves a refreshing impression from outlook. It retains the old style in front leg, cross, and plate, but uses the new model of Bertoia chair in the back, which looks like a chair set with a transparent diamond. What a masterpiece! Minimum order:200 pieces!
Description
Resin diamond chair was favored by regular clients the moment it was put into the market. They showed great interest in knowing more about this Bertoia chair through inquiry and asking for samples. We strongly believe that the resin diamond chair made by Qingdao Blossom Furnishing Limited will open a new era in furniture market in the future.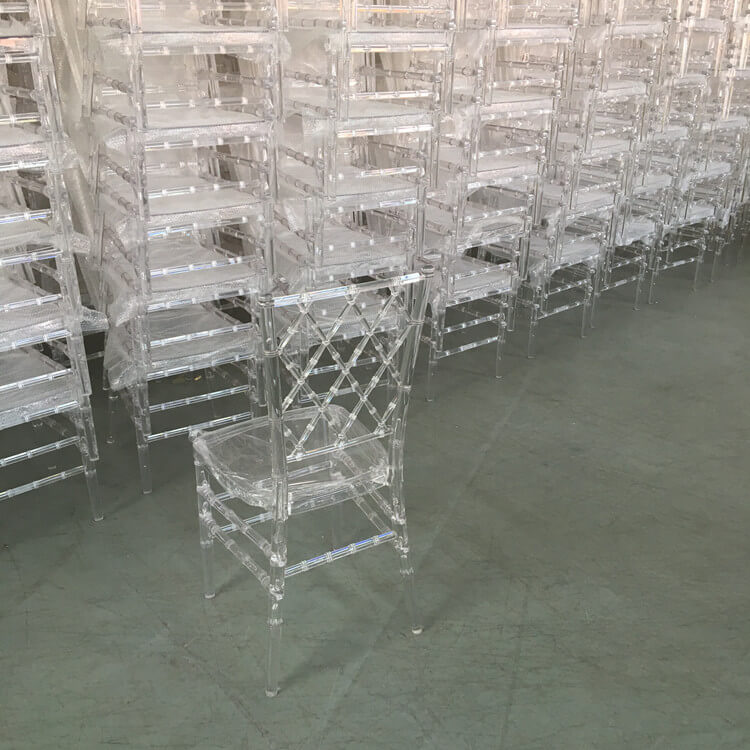 | | |
| --- | --- |
| product name | diamond Chiavari chair |
| material | PC |
| size | 40*40*92cm |
| delivery time | 10-30 days |
| loading port | Qingdao |
1.Anti-UV,waterproof, solid colors without painting or odor
2.Rustless screws, fixed caps
3.Reasonable connection structure
4.No hole at seat center strong seat frame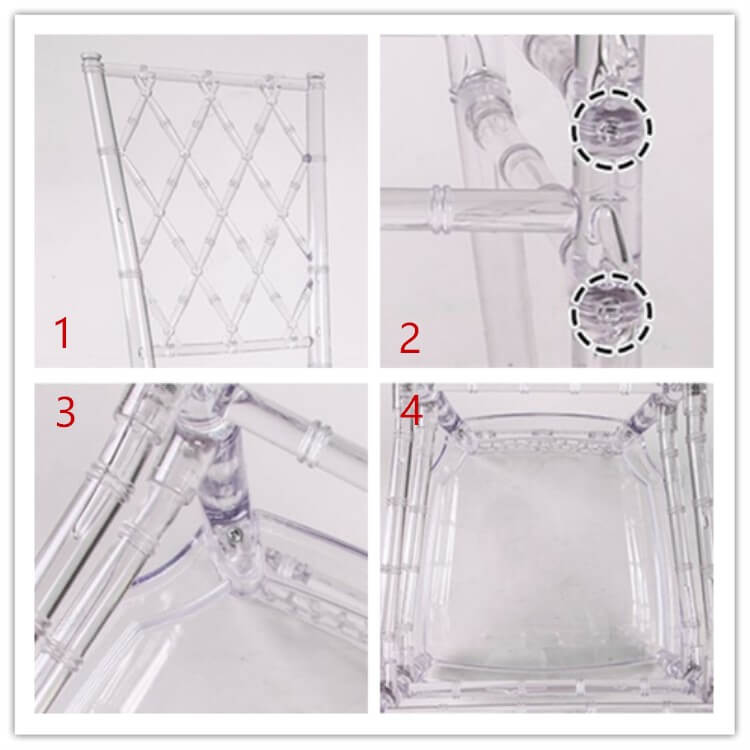 1.100% new imported PC S-3000UR material from Mitsubishi
2.Advanced Injection machine
3.Finished chair parts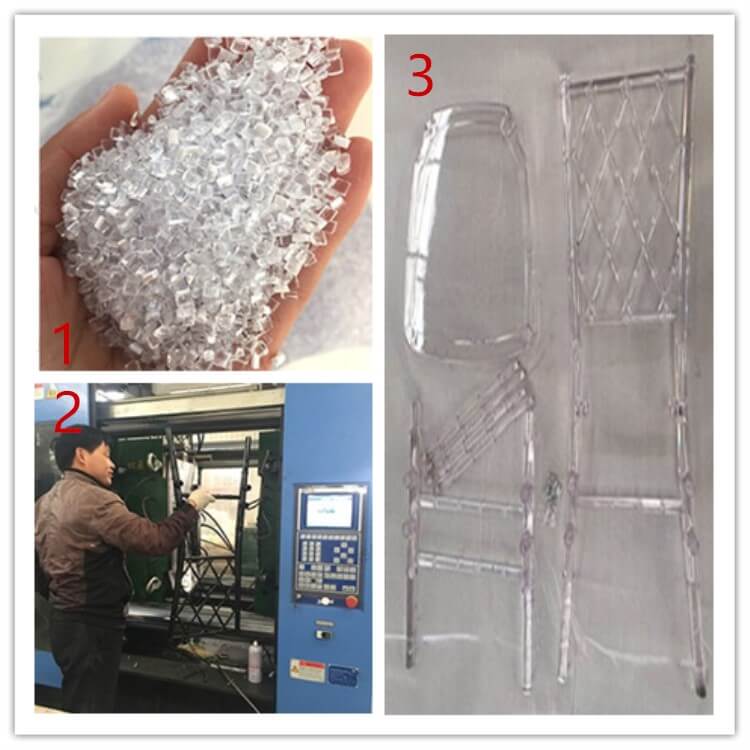 Each Chiavari chair comes with a 2-inch high-density soft foam upholstery, and you can choose a variety of colors like black, white or ivory to help them become a unique choice for wedding chairs.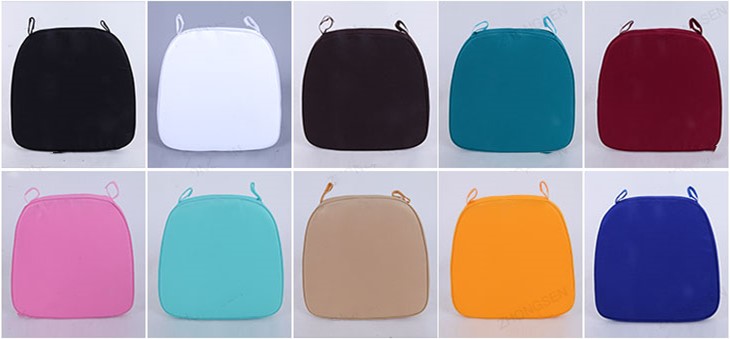 This clear diamond resin Chiavari chair offers a lightweight, elegant design that will complement many modern banquet halls and wedding facilities while providing guests with durable seating. The resin frames on these banquet chairs are made of high-strength polycarbonate, with a static weight of 1,000 pounds. Treated with ultraviolet light to prevent discoloration and discoloration. Commonly used as a wedding chair, these Chiavari seats stack up to 10 high for storage and transportation, with smooth floors for indoor and outdoor use.