Resin Chiavari Diamond Chair wholesale
After experiencing a two-year period of high sale for resin diamond chair during 2014-2015 in the American market, more and more customers are aware of resin Chiavari chairs which are widely used in weddings, banquets, and parties. In May 2016, we developed a new kind of resin chair named resin diamond chair. It is designed with a new model but combined with the original structure of resin Chiavari, which leaves a refreshing impression from outlook. It retains the old style in front leg, cross, and plate, but uses the new model of Bertoia chair in the back, which looks like a chair set with a transparent diamond. What a masterpiece! Minimum order:200 pieces!
This model of resin Chiavari diamond chairs, you can also call it as " net back chairs" because of the back design. At moment, the gold dinning chairs are so popular in South Africa market, and clear color will be more popular in middle Europe country.  As one serious manufacturer, we insist on buying imported pc material and use experience works for production of our resin wedding chairs.  Refuse poor quality of event chairs, in order to let the party rental company can rent the chairs many many times no damage.
1. More than 3 years quality warranty
2. ANSI/B IFMA 5.1 2002 Certificated
3.Imported pc recyclable material
4. Prompt delivery for Clear one
5.Accept other designs customization
6. Knockdown packing or assembled already
7. Colorful for our Chiavari diamond chairs
8. 100% Waterproof surely
9. UV protected
10. Assembled instruction come with the resin chairs in the boxes.
Description
Resin diamond chairs almost popular in the wedding market 3 years ago, we produce resin diamond chairs more
thank 17320 pieces monthly now.
Details of resin diamond chair
Resin diamond chairs
were favored by regular clients the moment it was put on the market. They showed great
interest in knowing more about this Bertoia chair through inquiry and asking for samples. We strongly believe that
the resin diamond chair made by
Qingdao Blossom Furnishing Limited
will open a new era in the furniture market in the future.
We only accept wholesale business for these Chiavari diamond chairs.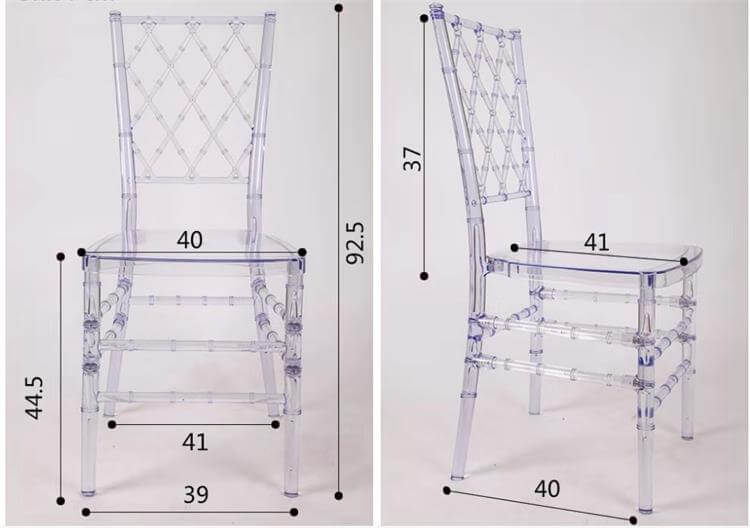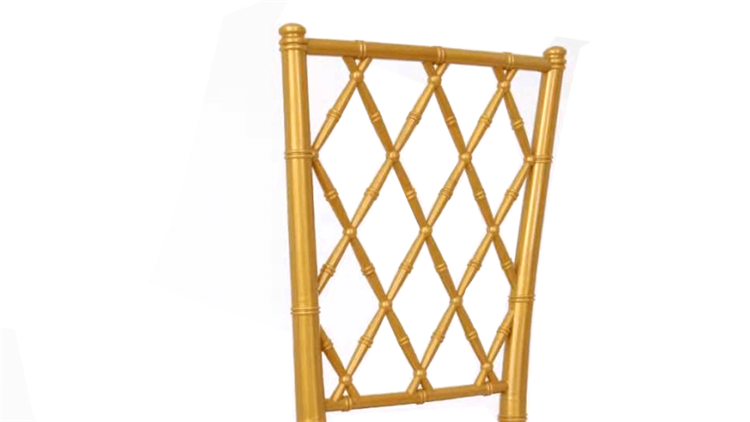 Mass production for gold colors: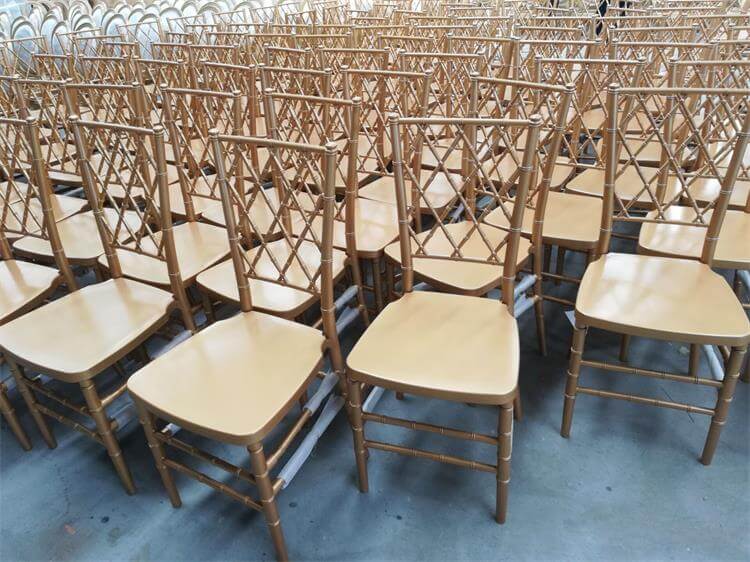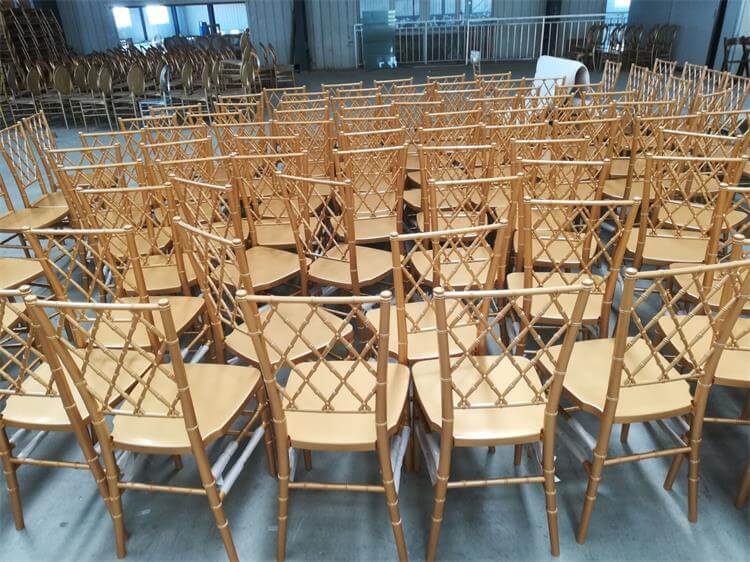 Loading quantities
for our resin Chiavari diamond chairs:
20ft : 968 pieces, 40ft: 1960 pieces  40ft HQ: 2400 pieces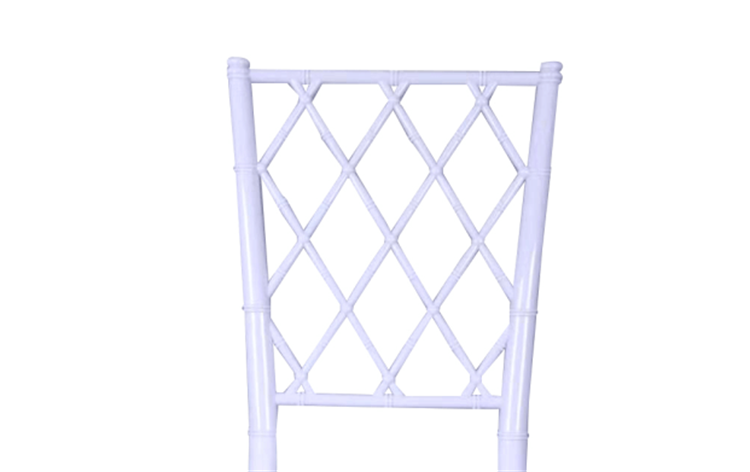 White diamond chiavari chairs as well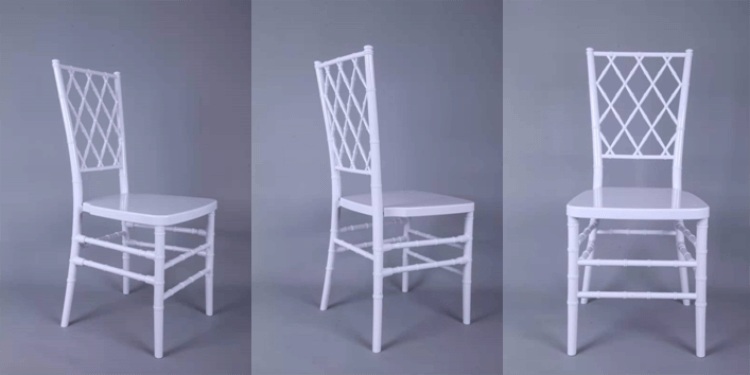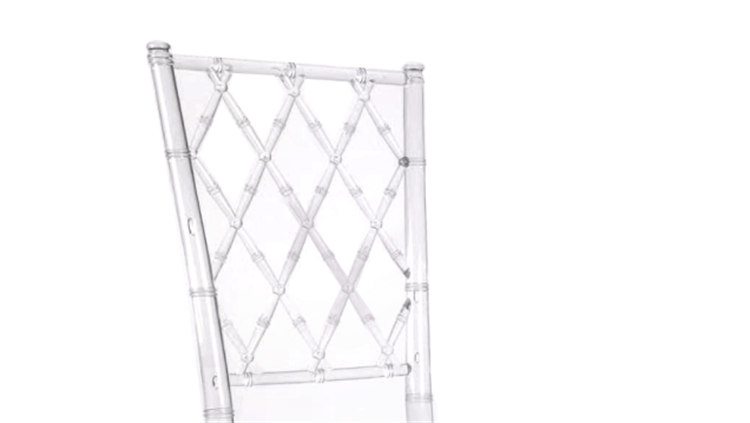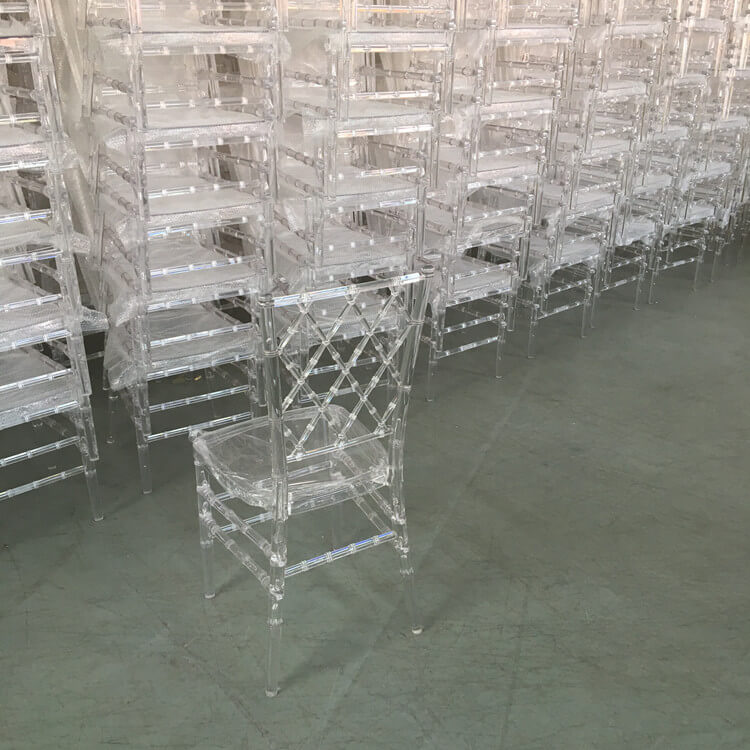 Why you choose our resin Chiavari diamond chairs?
Because the following reason make you will be satisfied with the quality of our chairs
1. Anti-UV, waterproof, solid colors without painting or odor
2. Rust-proof  screws, fixed caps
3. Reasonable connection structure
4. No hole at seat center strong seat frame
5. 100% new imported PC S-3000 UR material from Mitsubishi
6. Advanced Injection machine
7. Finished chair parts
8. We produce these chairs very fast because we use the same seats and front legs as same as resin Chiavari chairs.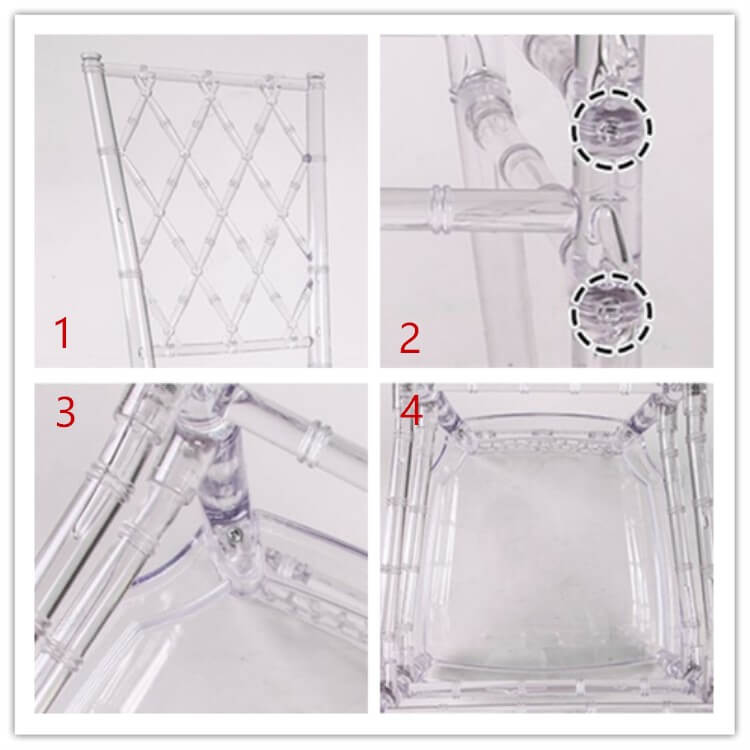 We pay more attention to the quality control of each chair, our UK customer in London bought 400 pieces of
assembled chairs from us 2015, 2019.11, they wrote an e-mail to us," All the chairs are perfect now".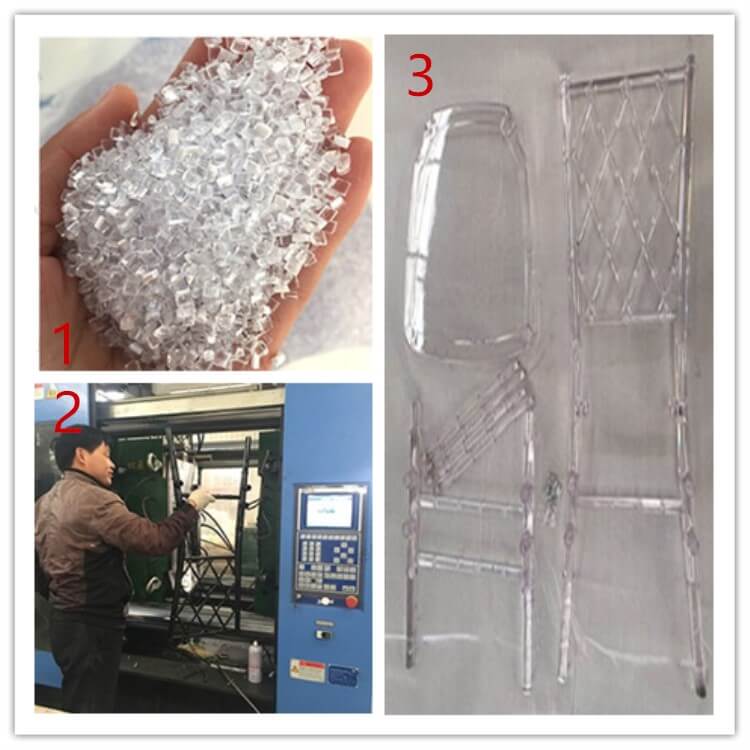 About shipping mark and box size:
Let us show you the box size of resin chairs, we not only improve the easy-to-understand installation instructions, but
on the export carton mark, we clearly indicate the size of the carton, the color of the chair, and whether there is a
cushion in the package. If there is a cushion, we will also mark the cushion. The color allows our guests to know the
condition of the goods inside without opening the package. Our customers are very satisfied with this.
You can see the chair's color and cushion color very clearly on the main mark as well.

Box size is 93*40*31 cm
Gross weight: 19.5 kg
Net weight: 17.6 kg
Chair test ( 308 pounds guy)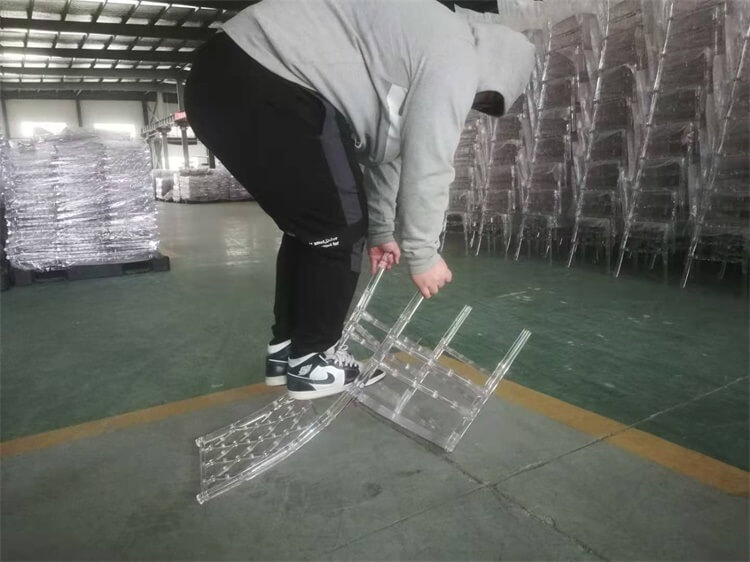 How about the cushions or pads for clear chairs?
Each Chiavari chair comes with a 2-inch high-density soft foam upholstery, and you can choose a variety
of colors like black, white, or ivory to help them become a unique choice for wedding chairs as follows: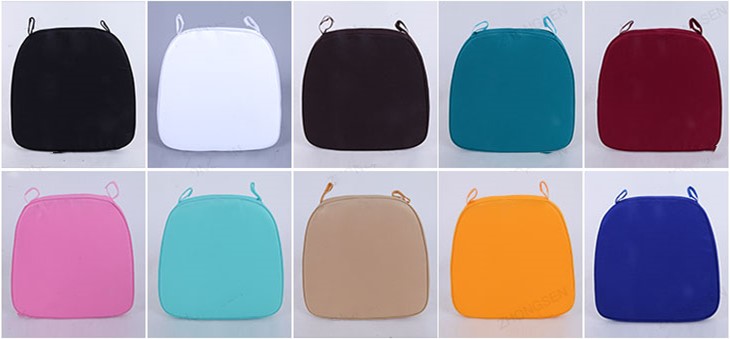 This clear diamond resin Chiavari chair offers a lightweight and elegant design. So you can use them to complement
many modern banquet halls and wedding facilities. Then you will always be providing guests with durable seating.
The resin frames on these banquet chairs are made of high-strength polycarbonate. They will be with a static weight
of 1,000 pounds. Treated with ultraviolet light to prevent discoloration and discoloration. Commonly used as a
wedding chair, these Chiavari seats stack up to 10 high for storage and transportation, with smooth floors for indoor
and outdoor use.
Do you have any clear tables to match the chairs?
Yes, we can produce clear tables and tables with glasses top as well.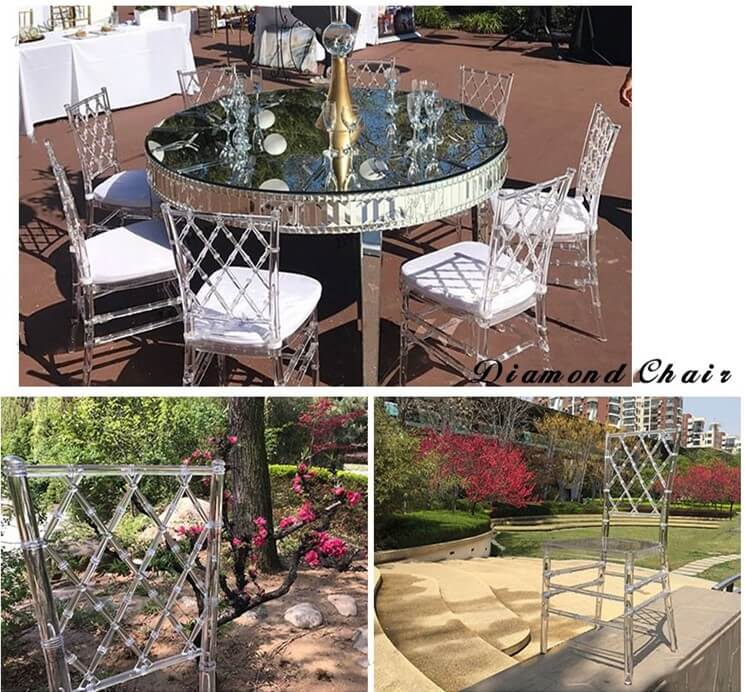 Our Swiss client offer the following photo after he bought event chairs from us
Love this style, inquiry, please.