Chiavari Barstool Wholesale
Our Chiavari Barstool chairs series including wooden Chiavari chairs barstool, wooden napoleon chairs barstools, wooden phoenix barstools, wooden cross back barstools, resin victoria barstools. More than 5 models of barstool chairs with different design and difference material, matching all the requirements of barstools. So when you buy chairs, you can order some barstools to match. Normally the wooden bar stools made of solid beech wood will be popular and many colors can be finished.
lightweight, stackable and easy to transport.
Bar Stool Colors Include: Gold, Silver, Champagne, White, Ivory, Black, Mahogany, Fruitwood, Natural, and Raw
600 lb. Weight capacity
Stacks up to 4-5 chairs
Made of Beechwood frame
Ships fully assembled
Interior metal hardware for extra strength
Standard size from the seat to ground
Can be matched with cocktail tables or high farm tables
5 pieces of barstool chiavari chairs per box in the container
Popular from 100 years ago
Description
Chiavari Barstool Specifications as following, we accept wholes business of wooden Chiavari barstool.
Main details of our real wood Chiavari barstools as following:
Use for 42″ high-top tables and bars
Built from Acacia with braced chair legs
Stackable up to 4 Barstools high
Ships Fully Assembled
Light Weight Only: 12lbs
Dimensions: 16.5″x16.5″x45″
Height to Seat Top: 28.5″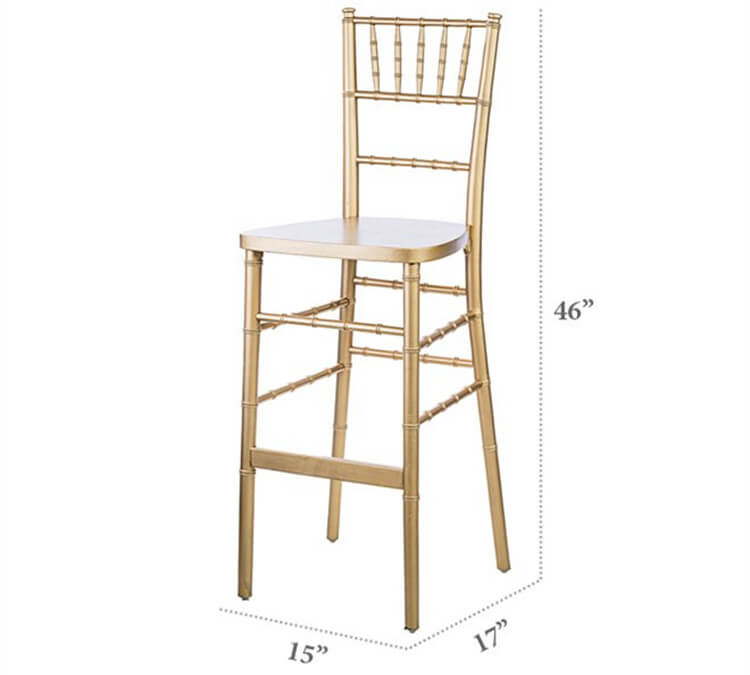 In Stock, Bar Stool Colors Include Gold, Silver, Champagne, White, Ivory, Black, Mahogany, Fruitwood, Natural, and so on.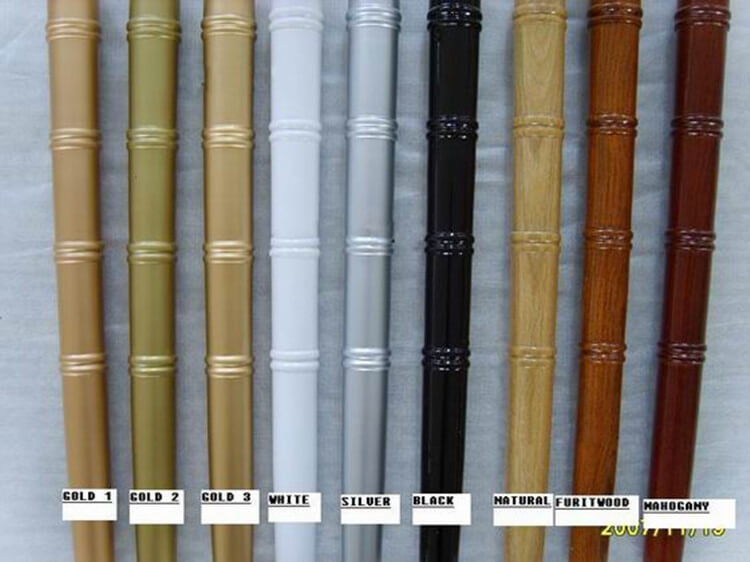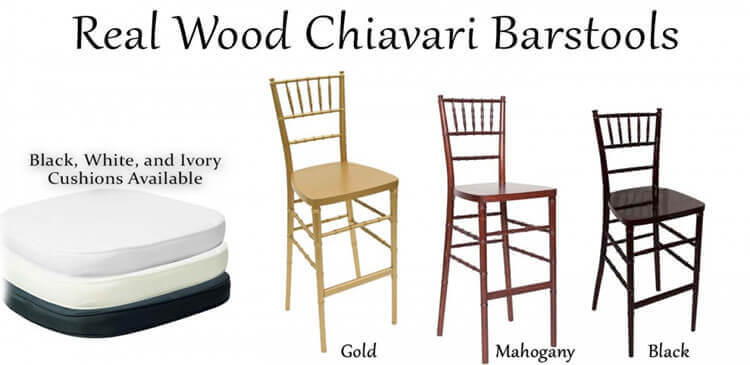 These are the real beech wood legs for ready to assemble to Chiavari bar stool. They have been cut and polished
by machines. All the wooden seats as the same as the seats of wooden Chiavari chairs.
How to produce wooden barstool chiavari chairs?
The production process of the bar chair is basically the same as the conventional Chiavary chairs. There are many
parts assembled on the back of the chair. The back of the chair, the front piece is added with seat plate and cross
brace to form the frame of the chair.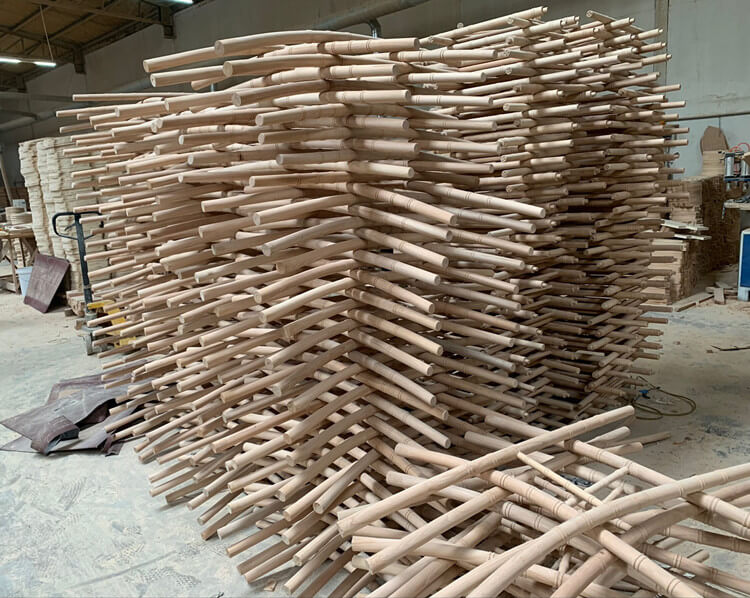 In order to ensure that the seat plate is consistent with the style of the whole chair after painting, we often paste the
leather on the seat plate. Because at present, in order to increase the price competitiveness of chairs, more than 70%
of the factories will adopt the multi-layer board structure seat plate.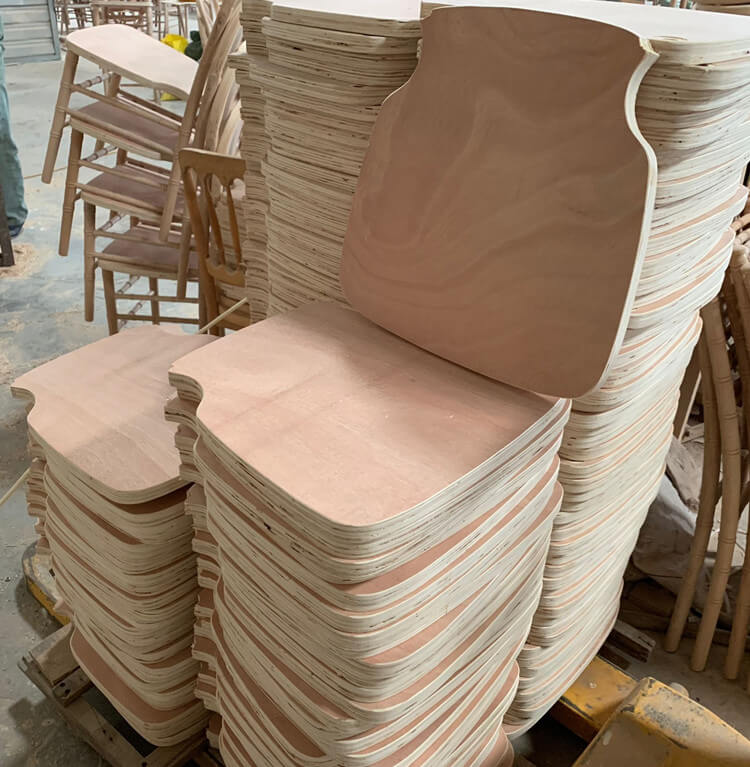 Our Chiavari Bar-stool is lightweight, stackable and easy to transport. Normally when we load the container, we
put 5 pieces to one big carton box, the box height is exactly tall as the height of the container, so we can load chairs
very smooth, no space wasted.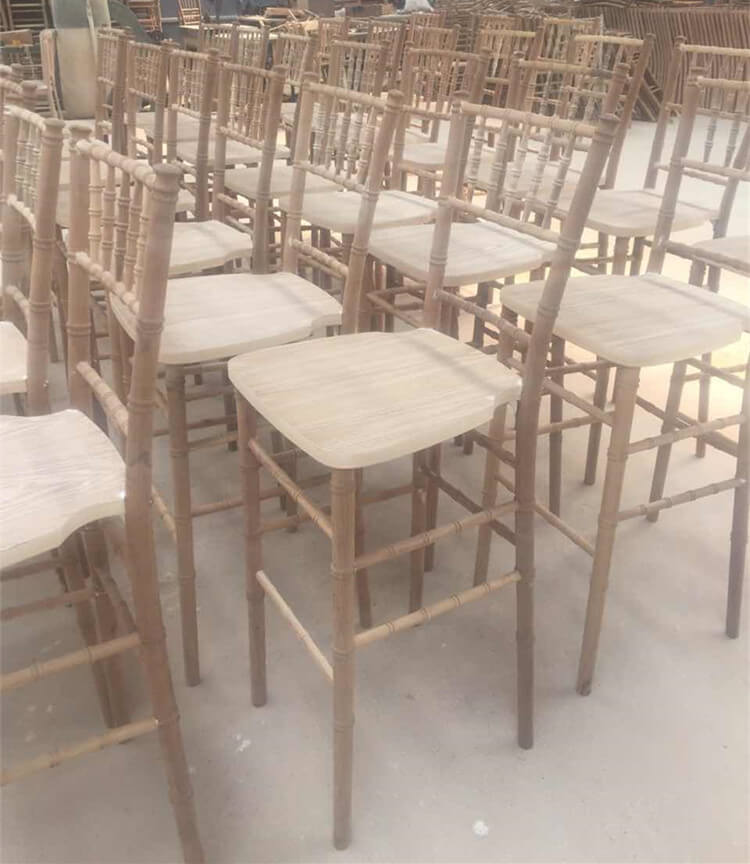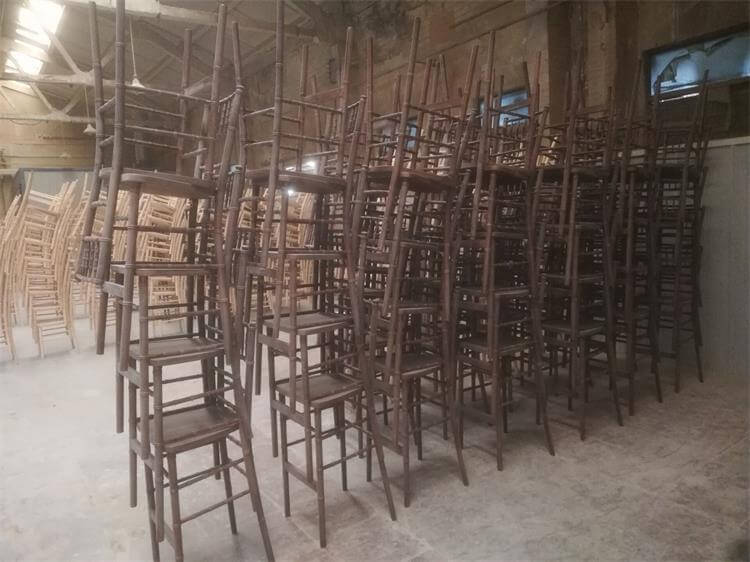 Regarding funeral chairs, almost all times, the company will use black color. Our factory has professional experience
to paint the black color, even Matt black, shiny black color as well.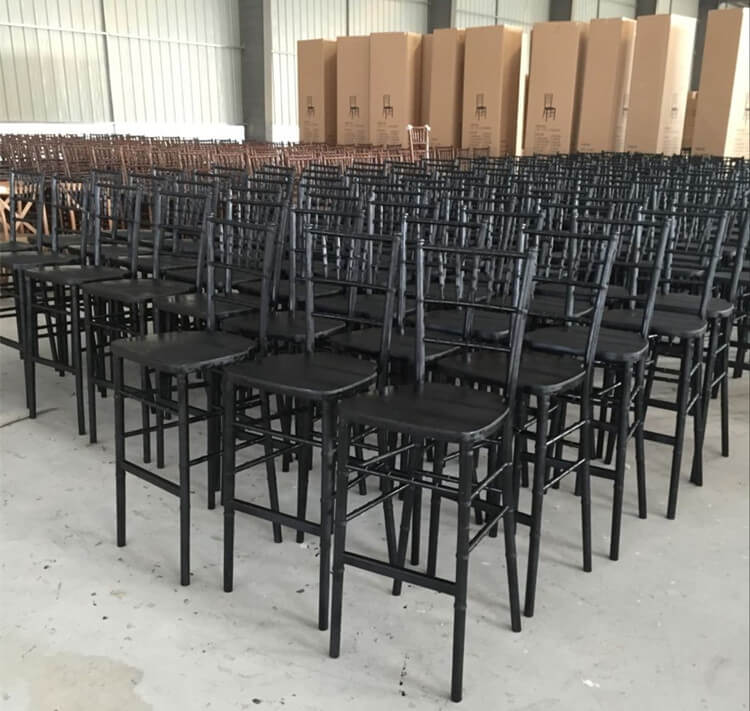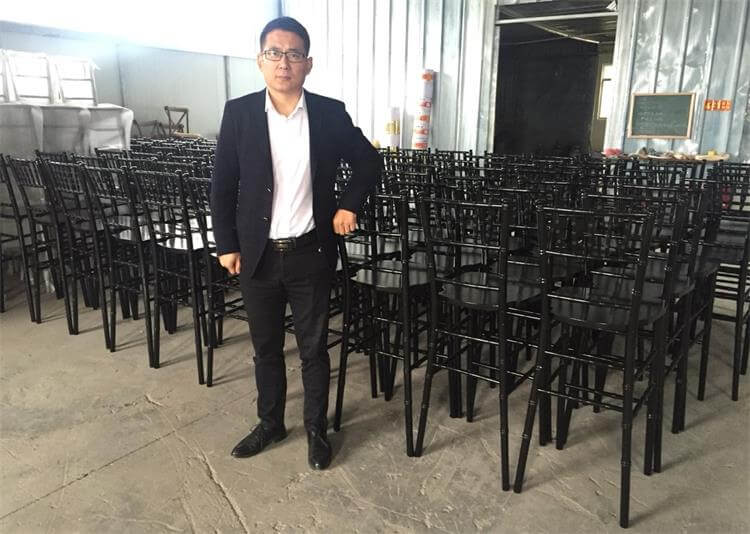 Mahogany Chiavari Chair Barstools as following: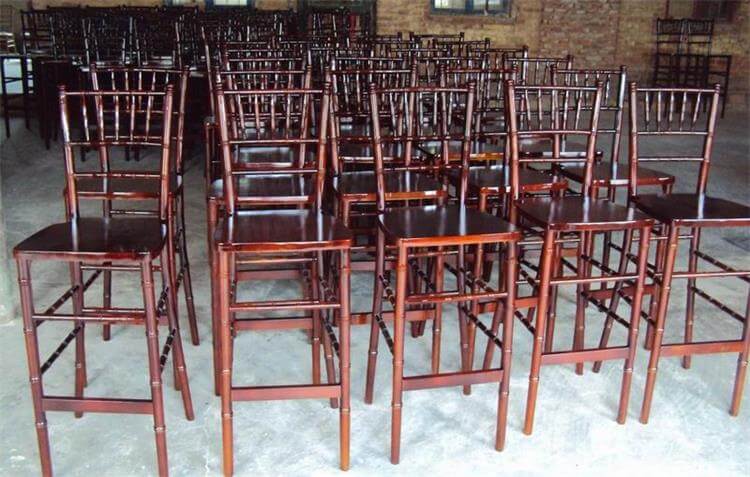 White Chiavary Chairs Barstool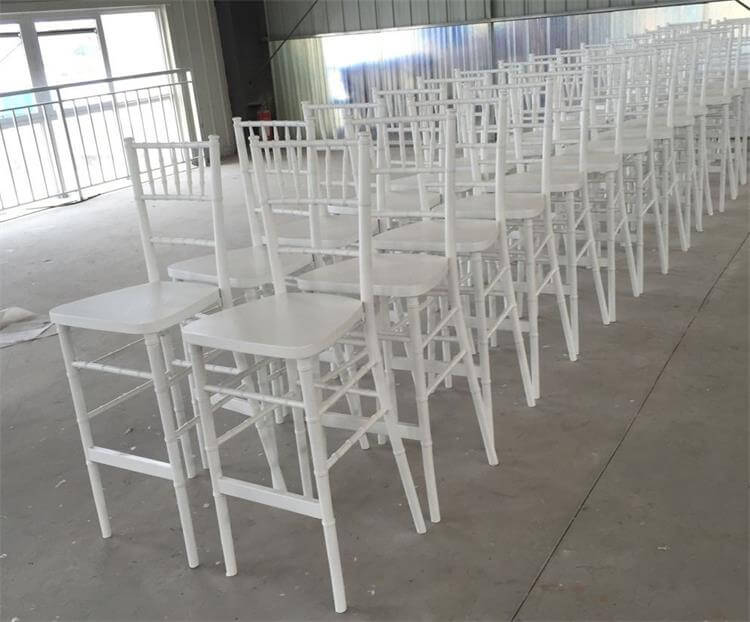 Silver and Gold bar stool chairs  as following
First of all, let's take a look at silver. Customers can ask for super bright silver or regular silver with 50% brightness.
This is the bright silver bar chair that we export to Miami customers. You can see it clearly through separate pictures
and big pictures.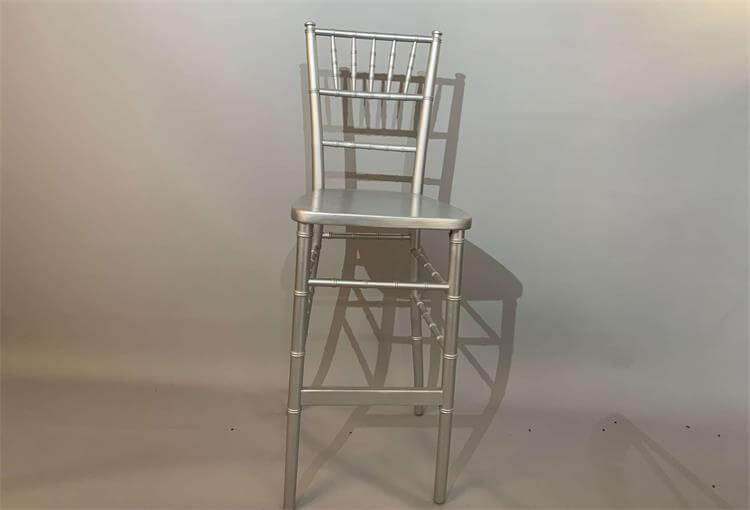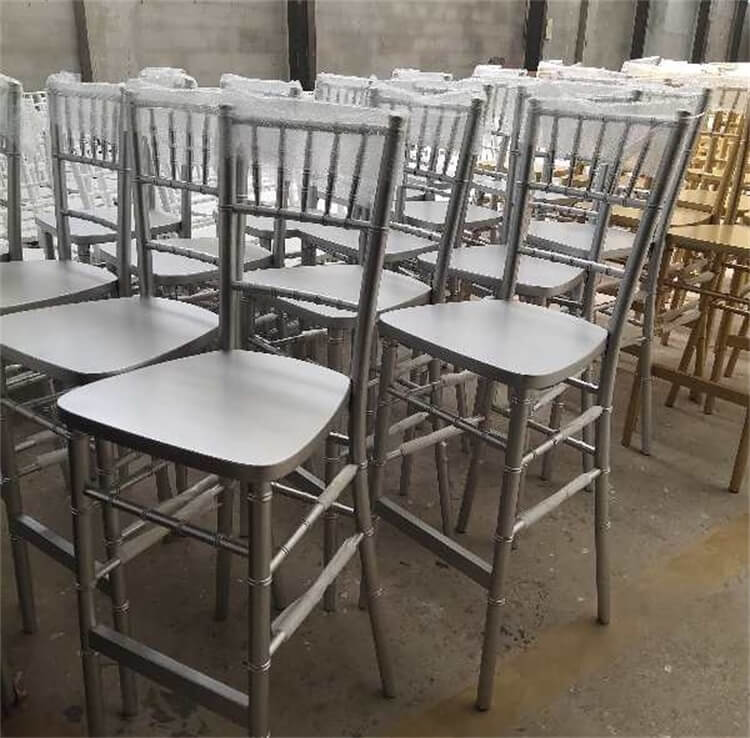 How about Gold color?

Secondly, let's take a look at the effect of the golden bar chair, as well as the comparison between the golden bar chair
and the regular size chair. The base plate depth of the conventional chair is 43 cm, and the seat plate depth of the bar
chair is about 76 cm.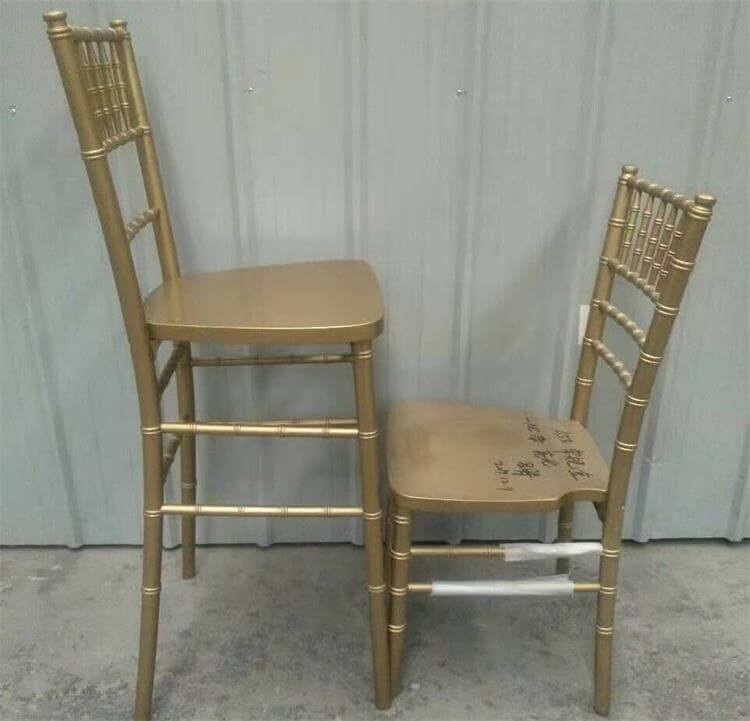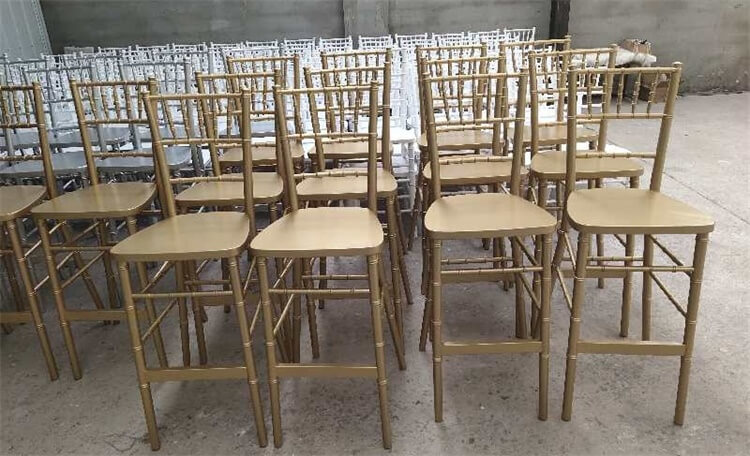 We also producing natural color of wooden tiffany chairs barstools  to over the world

How about the package of wooden bar stools chiavari chairs?
We use cartons suitable for container size to protect chairs from scratches and to hold the maximum quantity.
Generally speaking, super high cabinet, we take the carton, each carton can hold 5 bar chairs.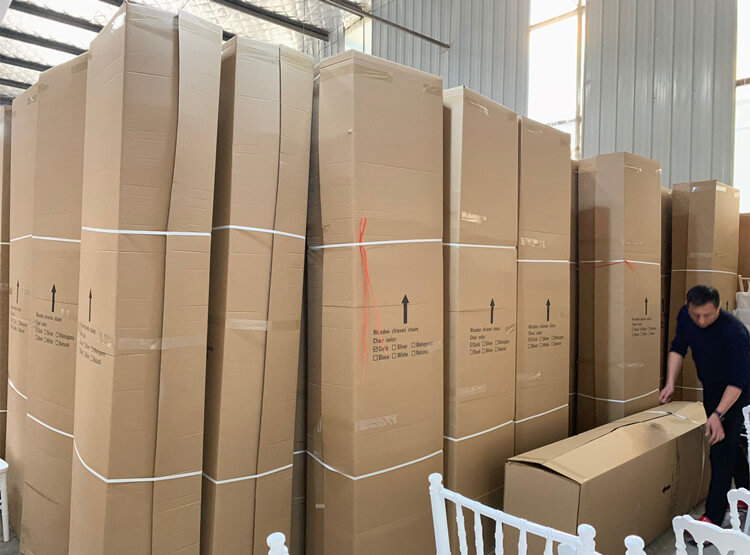 These wooden Chiavari barstools are a great choice for the event space and a Chiavari Barstools by Blossom
Furnishings Limited makes elegant Chiavari-style bars and high-top tables. Our armchairs will be the perfect
complement to your existing Chiavari chairs for casual chic.