Wholesale Kid Chiavari Chairs Resin
The elegantly designed Kids Resin Chiavari Chair is a delightful option to make kids feel like VIPs at your special events. These mini versions will fit right in with the classic adult-sized chairs. With a frame made from ultra-strong resin, this lightweight chair can hold up to 330 pounds. It features a one-piece frame with wobble-free construction. They're stackable up to 10 chairs high to transport and store and ship to you fully assembled. Designed for residential and commercial use, the kid-friendly Chiavari chair will make it an event to remember, whether it's a recital in the backyard, a formal banquet or a wedding reception.
Kids Resin Chiavari Chair Feature:
Kids Chiavari Seating
330 lb. Weight Capacity
Stack Quantity: 10  carton size: 63*44*125.5cm
PP & PC material
Lightweight Design: 2.4 kgs around
One-Piece frame designed without the use of screws
Polypropylene Construction
Non-Stick and Anti-Static Finish
Wobble Free Construction
Ships Fully Assembled
Designed for Indoor or Outdoor Use
Designed for Commercial Use

Wholesale business only, MOQ is 200 pieces
Description
Blossom Furnishings not only produce regular resin Chiavari chairs but also Kids Resin Chiavari Chair,
Our Kids Resin Chiavari Chair produced indifferent colorful nice colors.
White kids resin chiavari chair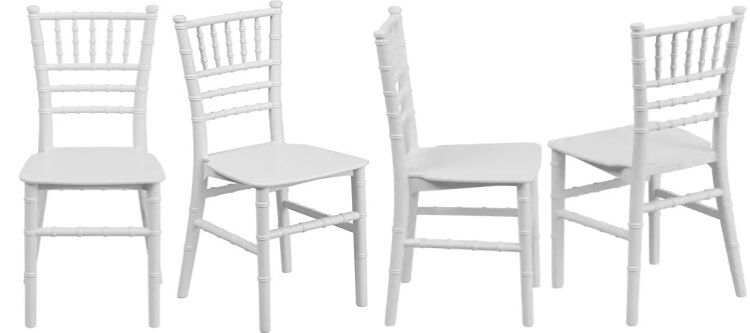 Clear Kids Resin Chiavari Chair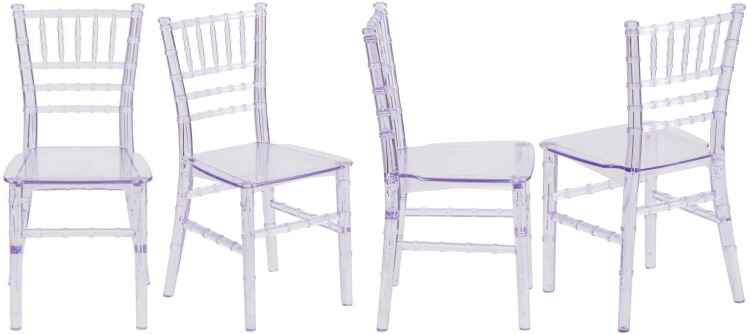 Gold Kids Resin Chiavari Chair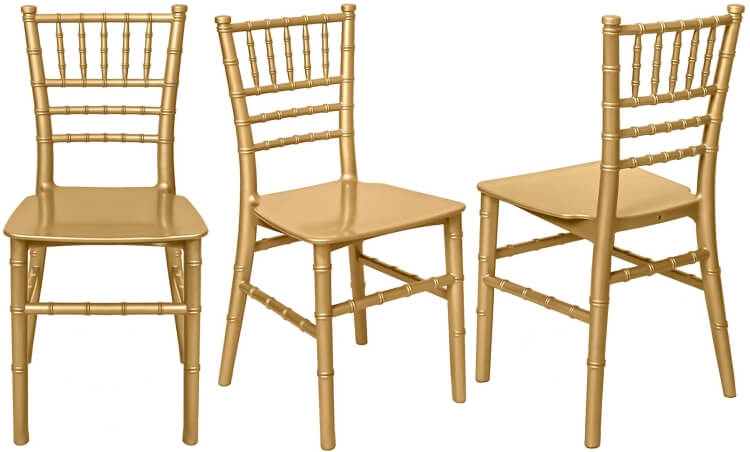 Pink Kids Resin Chiavari Chair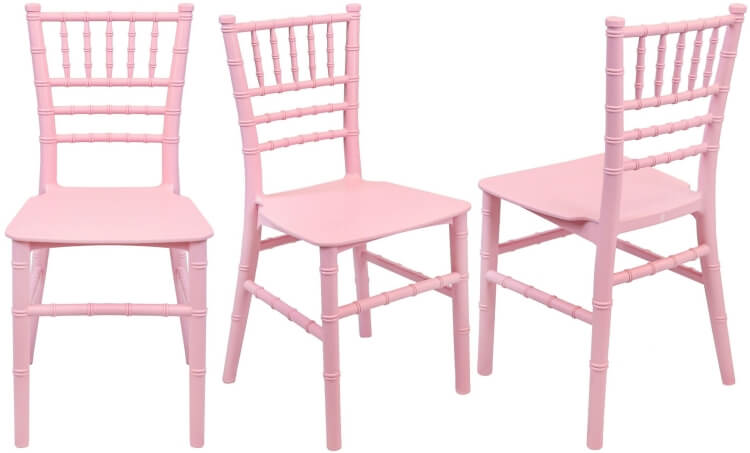 Blue Kids Resin Chiavari Chair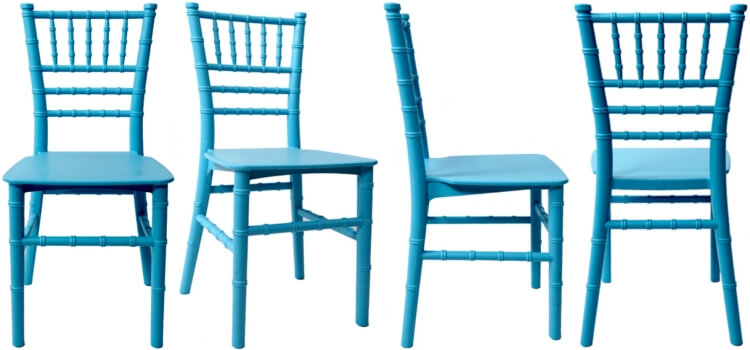 1. Kids Resin Chiavari Chair Top Material
We import 100% recyclable imported Sam Sung polycarbonate material, much better than cheaper PP.
Stronger and more durable.
Let us show you the painting line in our workshop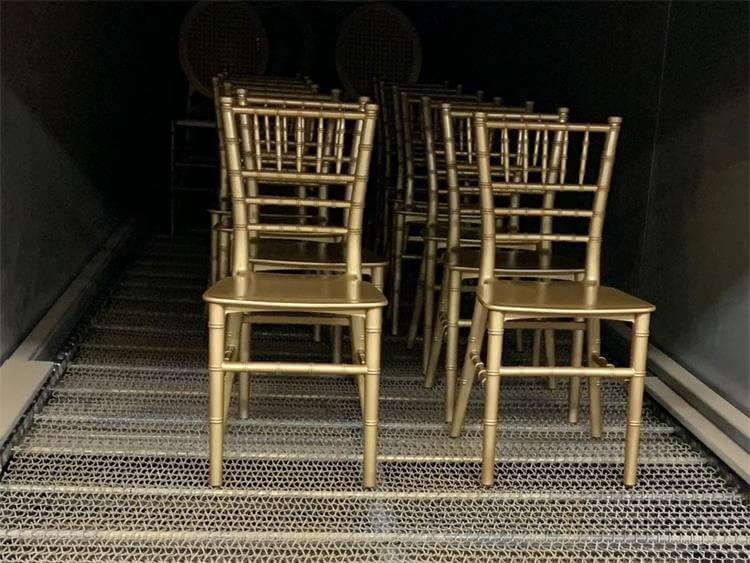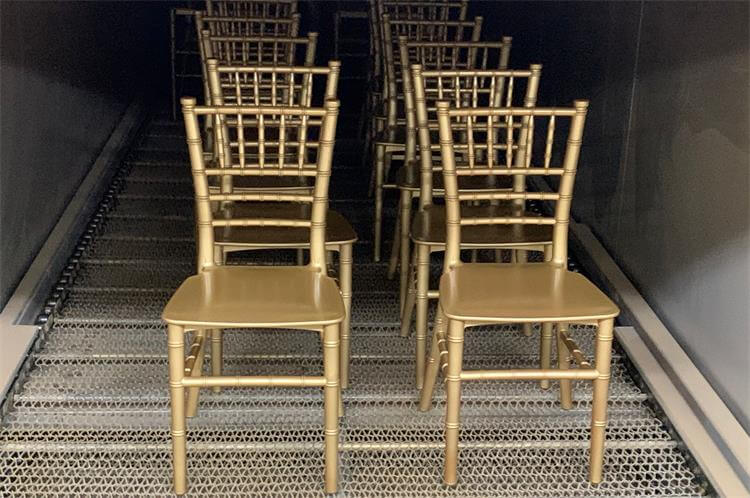 White is an eternal classic. Through the photos below, you can see that the white children's plastic chair is very
beautiful, good-looking, but also very strong and durable, especially suitable for children's birthday parties.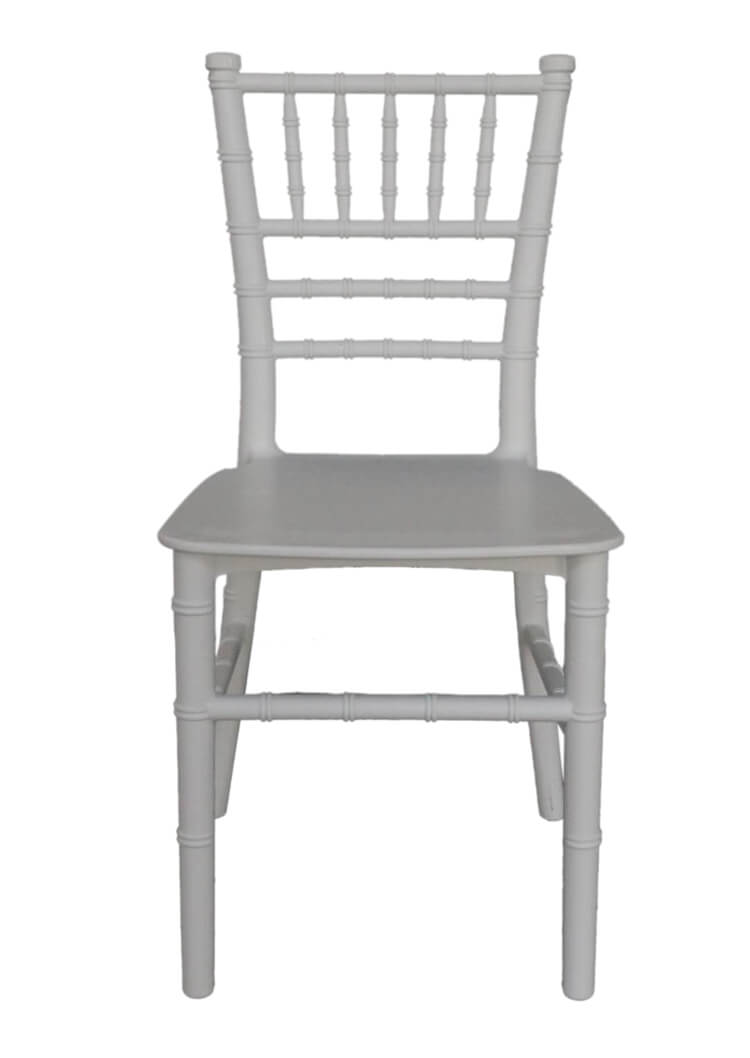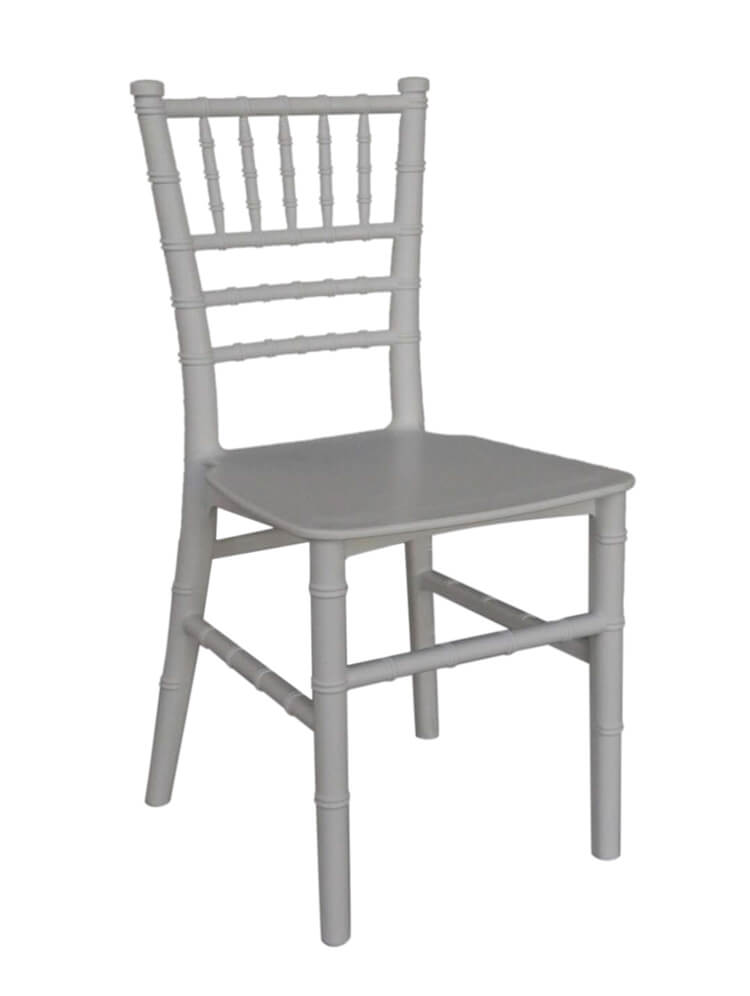 The following pictures show you specific details to enhance your impression and learn more.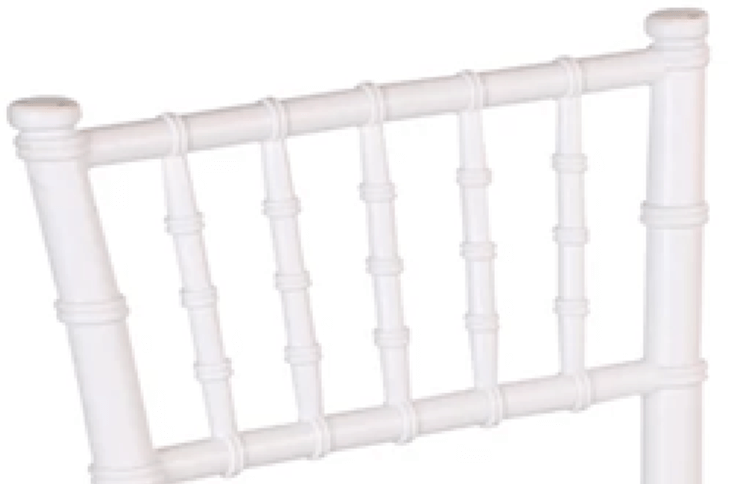 2.Wider application of Kids Resin Chiavari Chair
UV is resistant to prevent fading and discoloration. Our kid's Tiffany chairs will use not only indoors but also outdoors.
Our wedding kids Chiavari chairs with integrated color.

3. Fire and Waterproof of our kid's Chiavari chairs
our chairs will be fireproof, waterproof, mothproof, Low and high-temperature resistant.
4. Experimental test
Our kid's Tiffany chairs past the SGS test in the lab, and we have the certificate of the report.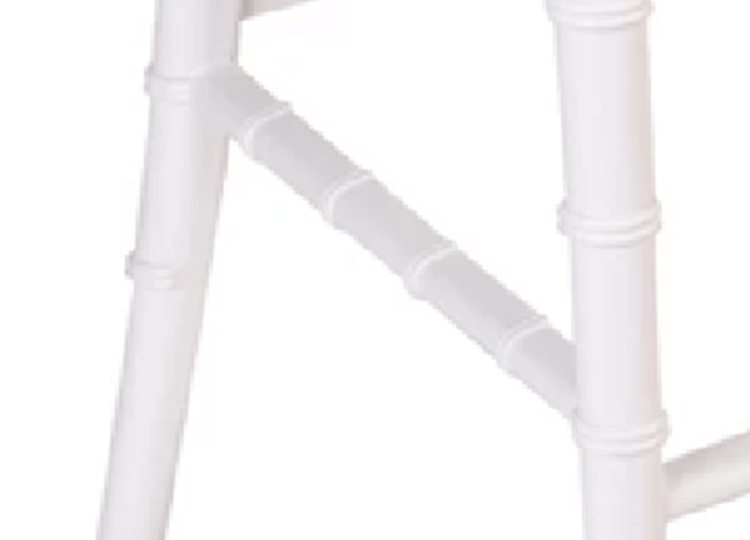 Kids Chiavari Chair Dimension as the following picture: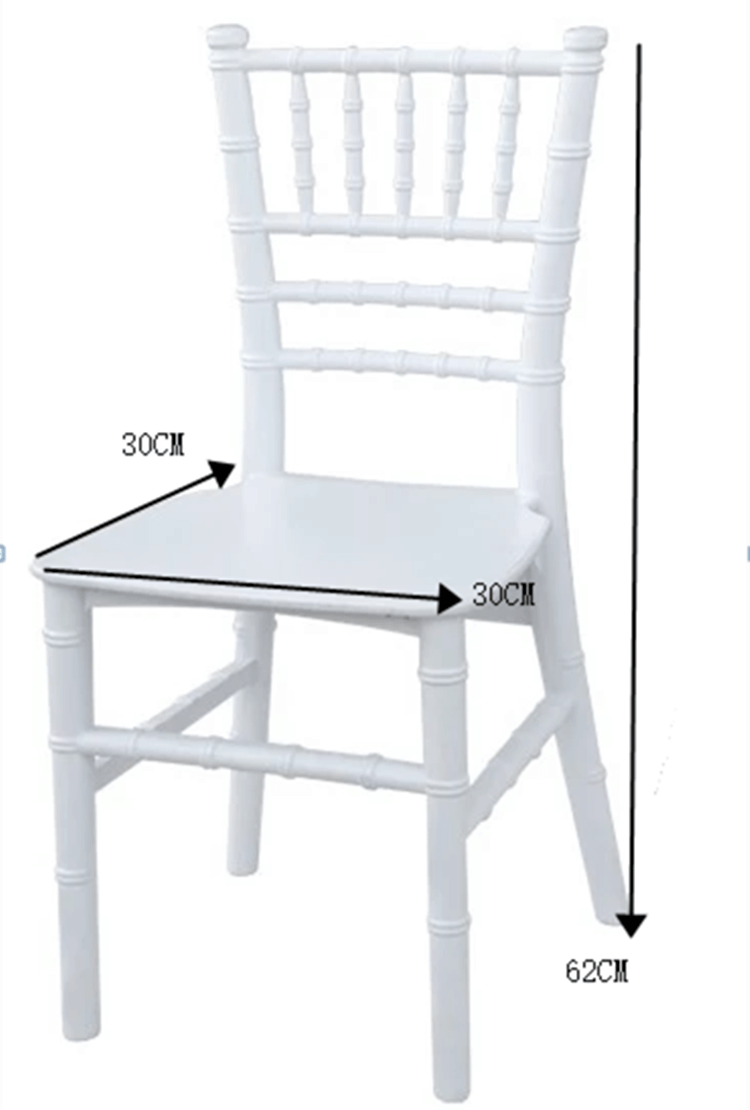 Kids Chiavari Chair Color reference
We have colors such as white, pink, red, gold, and blue available.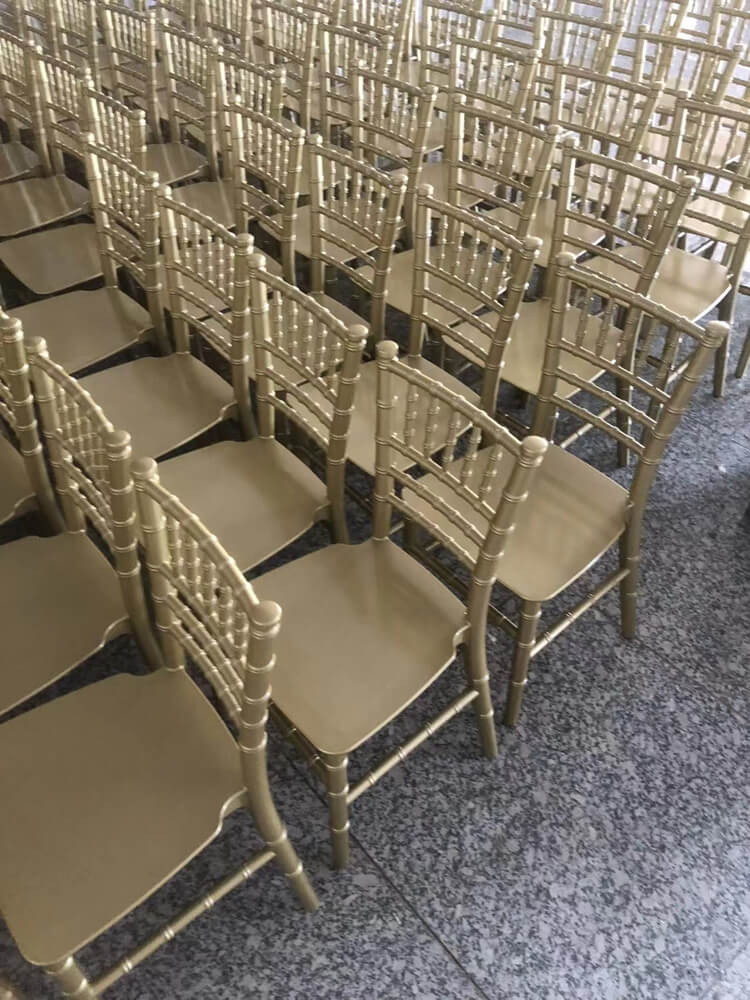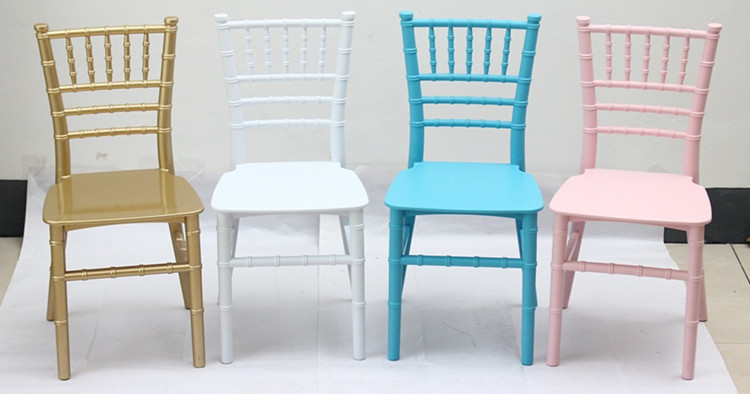 The kid's resin Chiavari chair is stackable, If not use them, they can stack in your warehouse. It can save more
space for your warehouse and save shipping costs for you.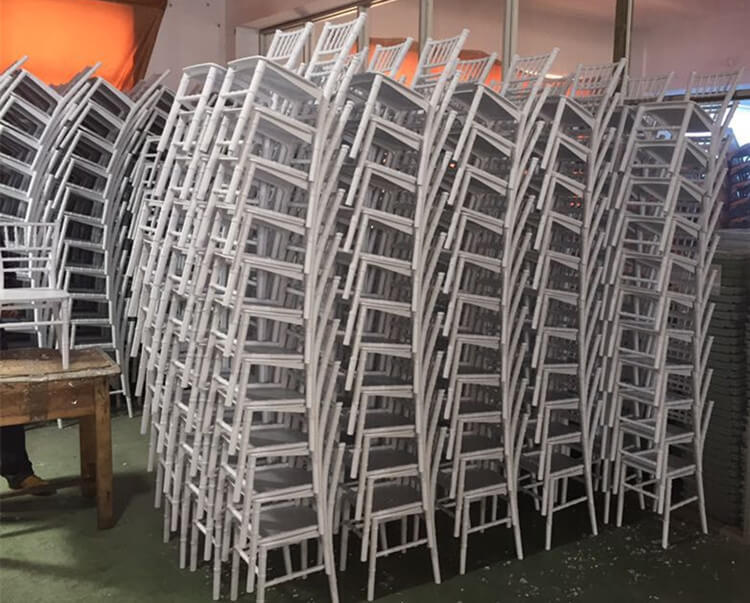 Colorful Kid Chiavari Chairs for Your Choice
It will never be broken or scratched, so it is very safe when stacked together.
we can clean our resin tiffany chairs very easily, and our chairs are waterproof too. You can just use cleaning
water and cleaner to freshen these dining chairs.
Fast production time because of machine standard processing, our machines produce all the chairs with
the same dimensions and the same color as well.
Our factory produces Transparency color too.
These wedding and birthday party Chiavari chairs match different color cushions and covers.
Can you show us more colors of your Kid's Resin Chiavari Chair?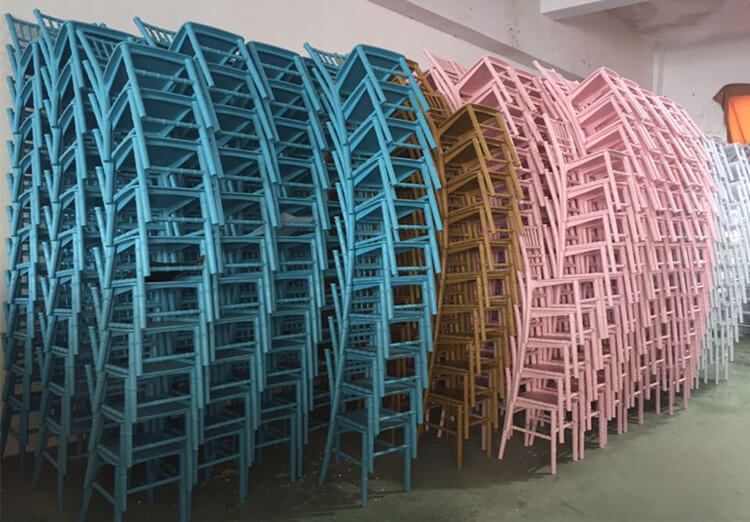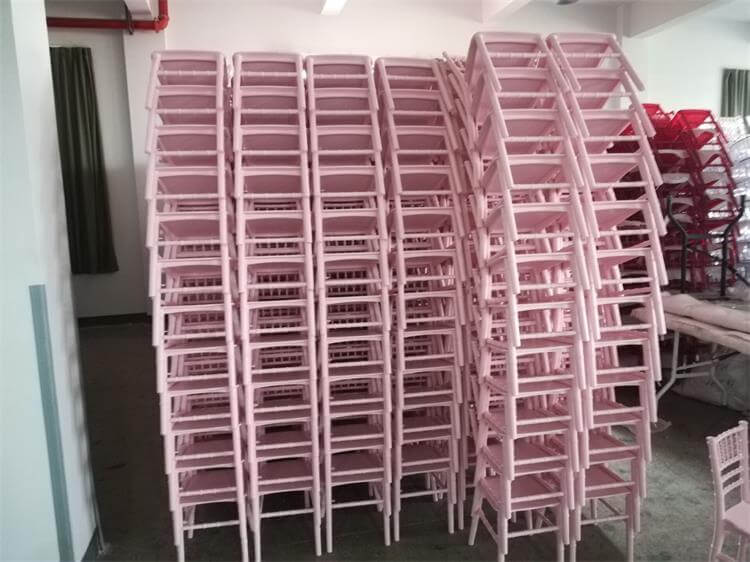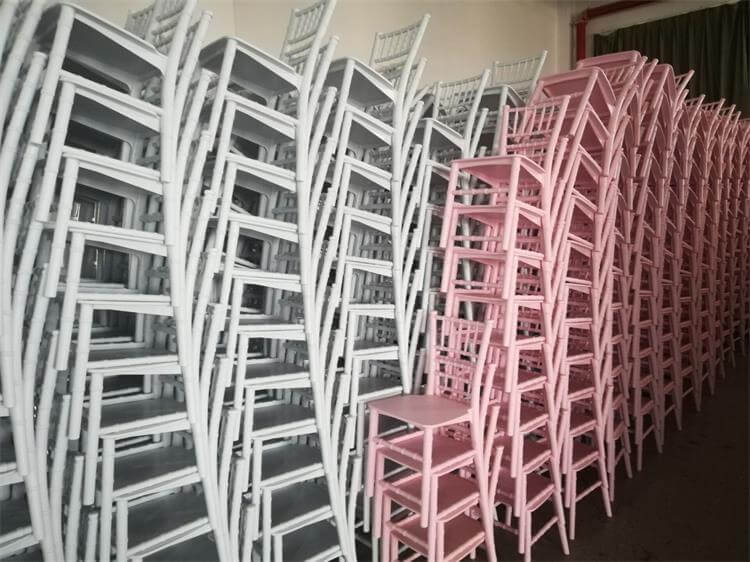 We can produce almost all colors and colors that children like. These include red, blue, purple, white, transparent
colors, and even pink. It also includes regular colors such as green, gold, and silver.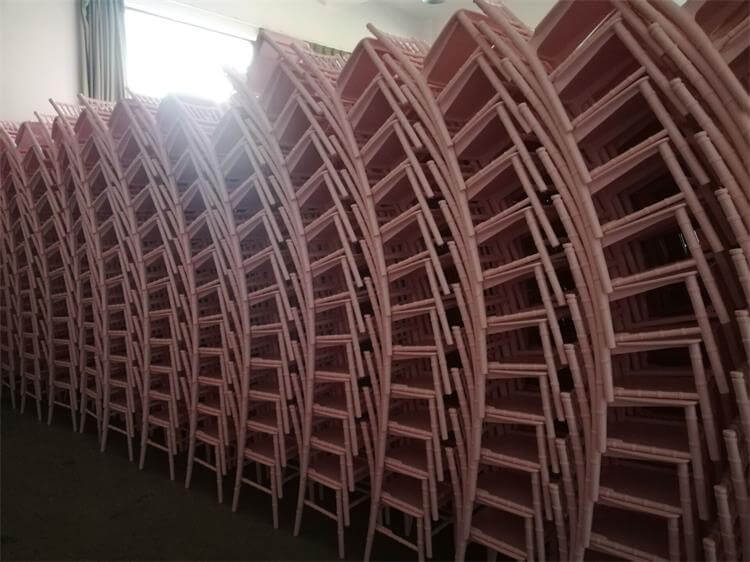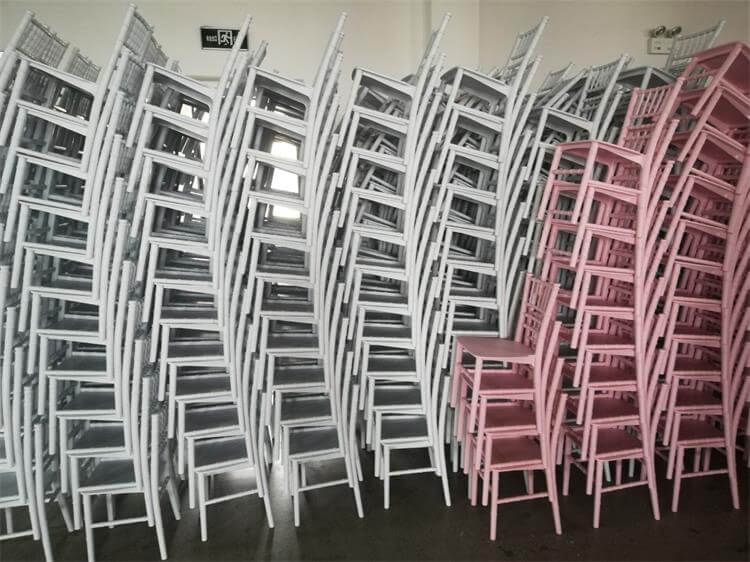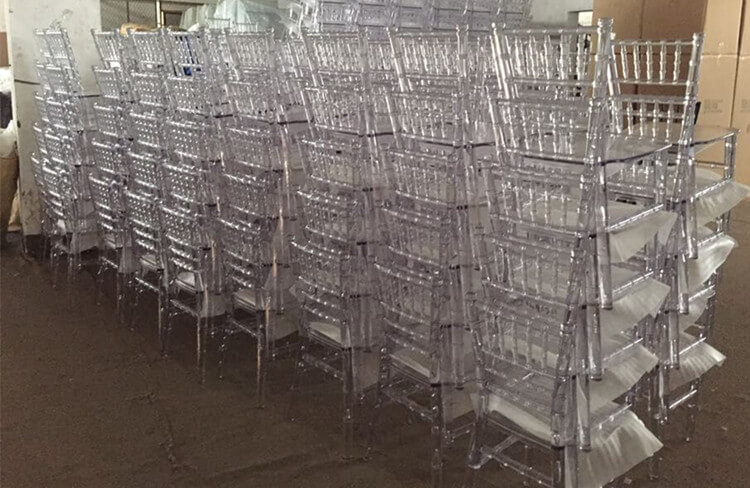 The Package: the loading quantities of our kid's Tiffany chairs:
The packing pattern is 10 pcs /carton, carton size: 63*44*125.5cm. MOQ is 200 pcs/ each color.
The loading  capacity is 20GP/820 pcs, 40GP/1000 pcs, 40HQ/2200 pcs, we have ready stock if you're interested,
please let us know the color that you need.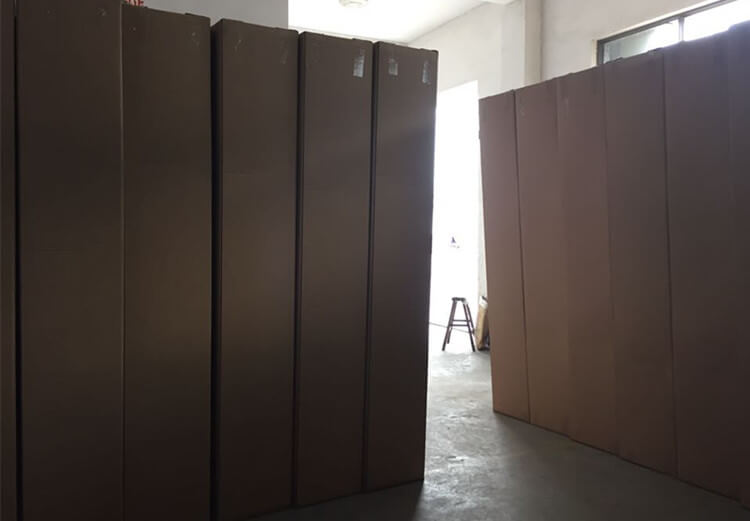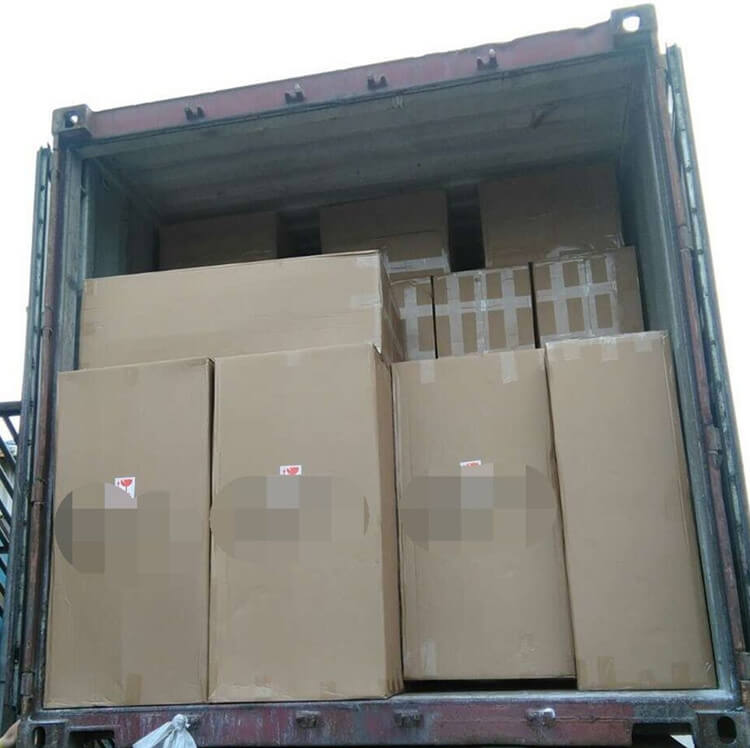 The Child Size Tiffany Chair or Chiavari Chair is now an iconic staple of special events and available in mini
form. Almost identical to our standard size Tiffany Chair, only smaller. The design is both elegant and modern
while drawing its inspiration from classic Italian design.
Application of Kids Resin Chiavari Chair