Square Rattan Back Chiavari Chair
Qingdao Blossom Furnishings Limited is a  square rattan back dining chair factory in China.We can produce many kinds of  wooden dining chairs.The Chiavari/Tiffany chair is the main item of the event/party/wedding. The rattan Chiavari/Tiffany chair feels softer/comfortable when sitting on the chair. After antique decoration, the rattan back Chiavari/tiffany chair looks more original.
Square Rattan Back Dining Chair Feature
The backrest of the wicker chair is hand-woven and finished.
Commercial-grade building with lasting quality
Stack 7-9 high to save warehouse space
Made of solid beech or solid oak
Stackable:7  pcs/stack
Package: Carton, 5 pcs/ctn
Container: 680pcs/40HQ
Description
Square Rattan Back Chiavari Chair Color
This rattan back chiavari  chair is made of solid wood frame, strong and durable. This all-weather
structureuses a rattan backrest for excellent comfort.High-quality structure and solid wood frame
farmhouse dining chair: The back of the chair is made of breathable high-quality rattan, which can
be used for a long time and is easy to maintain. The load capacity is up to 280 pounds.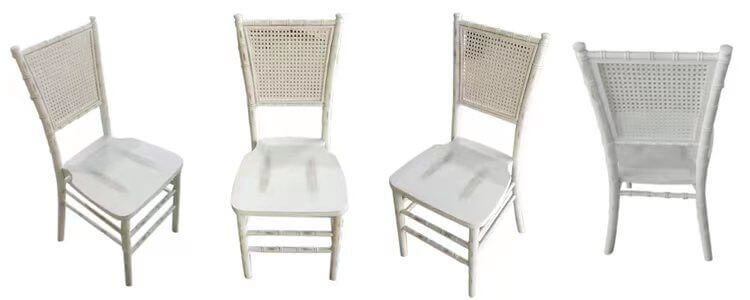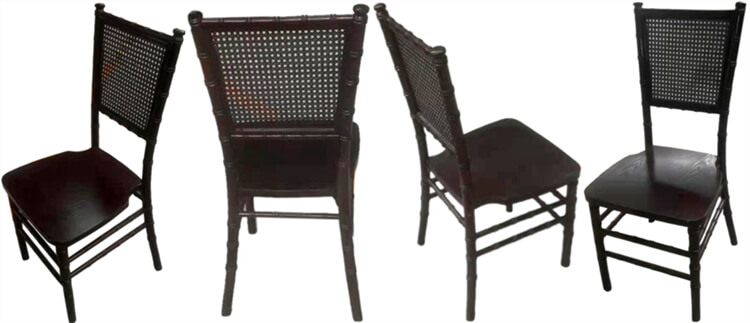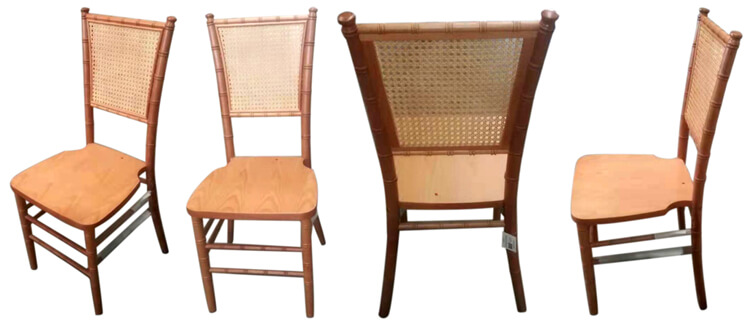 This linen rattan back chiavari chair has a traditional look, making it suitable for retro or farmhouse themes.
Because this sturdy round rattan dining chair is durable every day, it can provide a high-quality seating experience.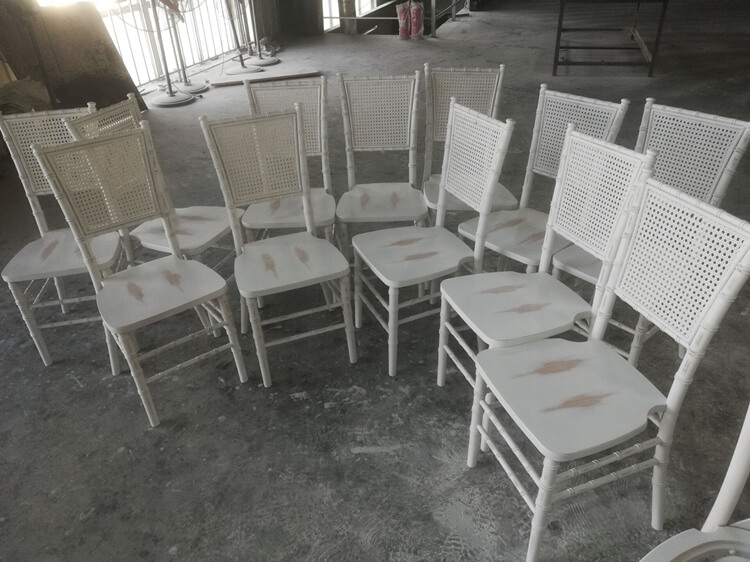 The rattan back chiavari chair back provides a rustic atmosphere while providing plenty of support.
These backrests,with beige linen upholstered seats, ensure that you can sit comfortably during meals.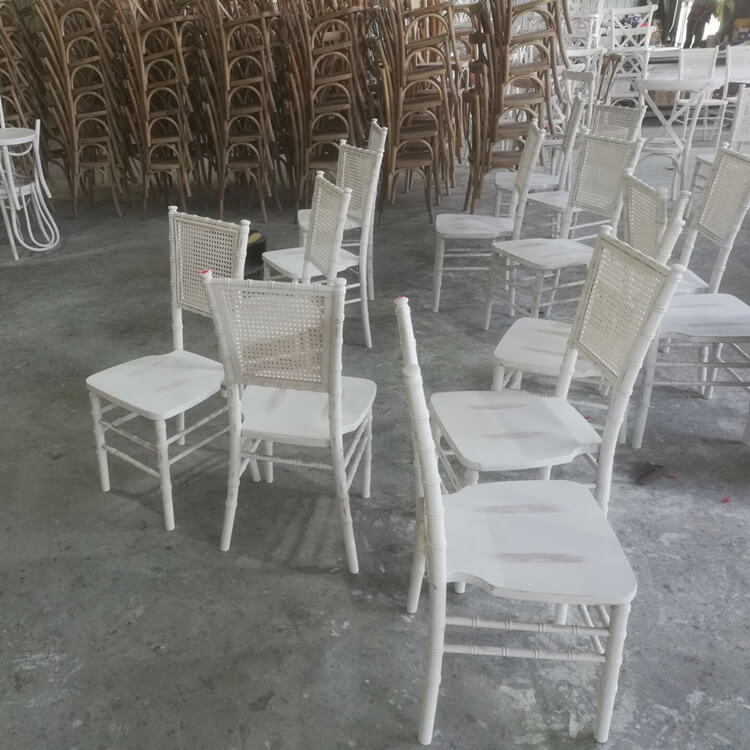 Square Rattan Back Chiavari Chair Mass
The sturdy rubberwood frame has a distressed wood veneer with a distressed texture and provides a
variety of antique finishes to add to your personal style.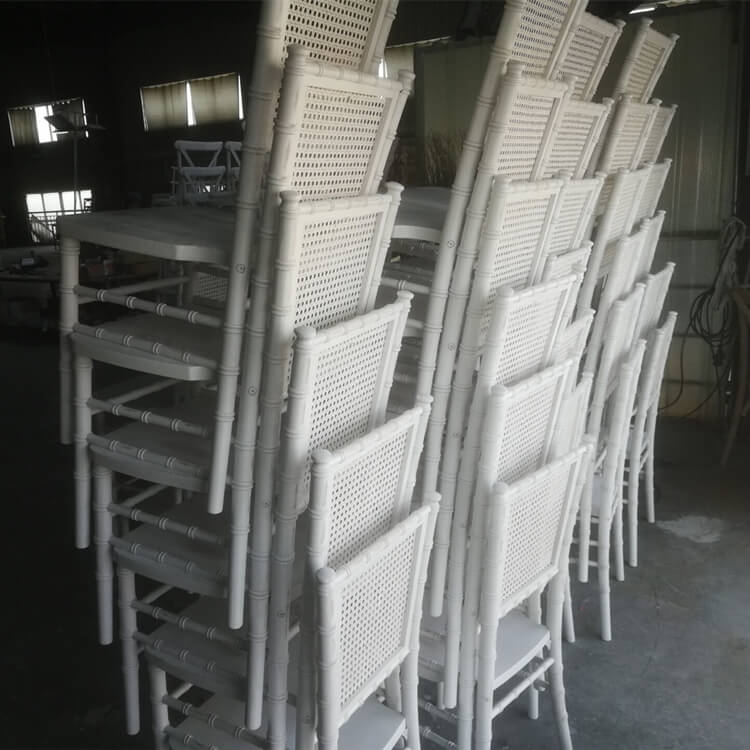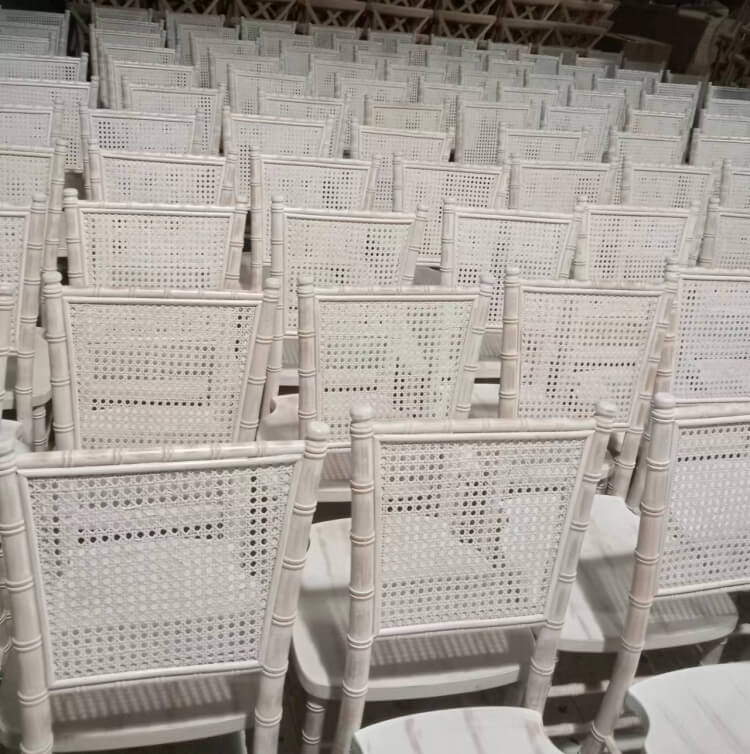 The chair has a wooden frame in a natural color and comes with a multicolored mix of seat upholstery in
the color of your choice: black, white, and ivory. Perfect for all types of events, these chairs are sure to add
a retro and classic look to your indoor or outdoor setting. These chairs are widely used for weddings,
corporate events, and birthday parties. They are ballroom-style chairs.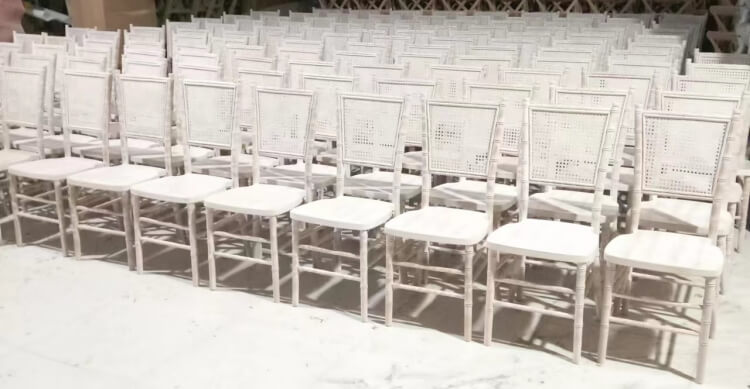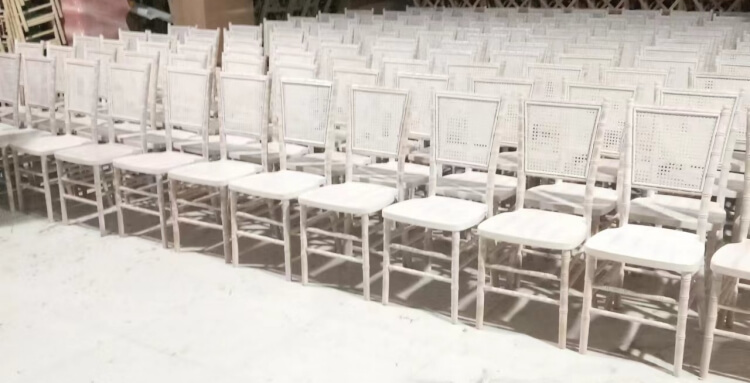 Each square back chair is constructed of solid elm wood with an integral frame section and durable Chiavari
backrest. These square back chairs are fully assembled and can be stacked up to 8 levels for easy storage and
portability. Sometimes referred to as the Farm Chair, each square reclining chair is an ideal addition to elegant
ballrooms, wedding event facilities, and dining venues.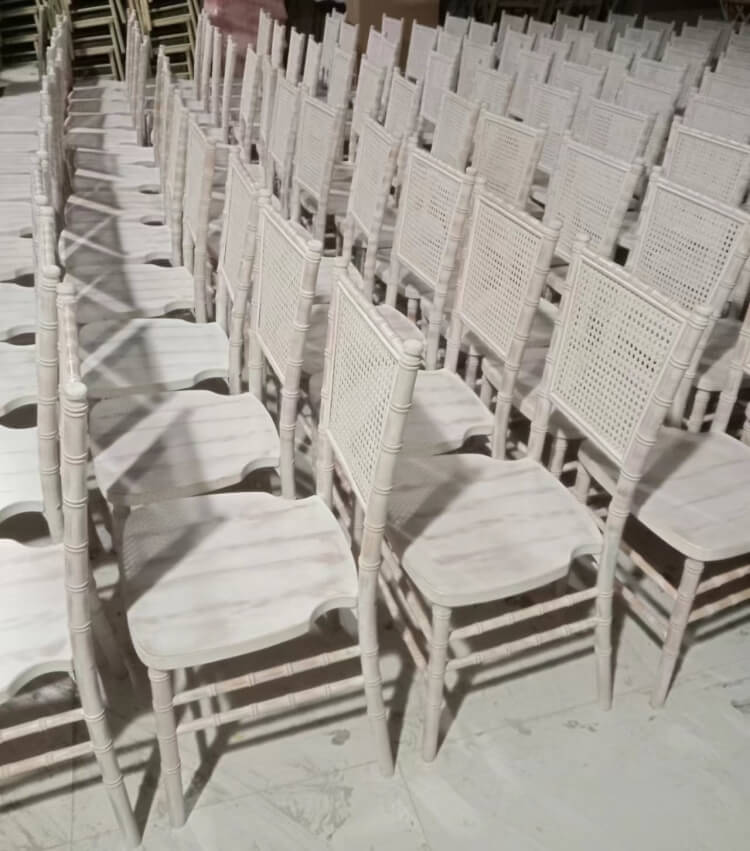 The square dining chair frame made by the craftsman is strong and reinforced. Made of hand-carved,
kiln-dried oak, it has long-lasting strength and stability. Our chairs can sit in many colors. If you have a color
you like, you can also send us a sample.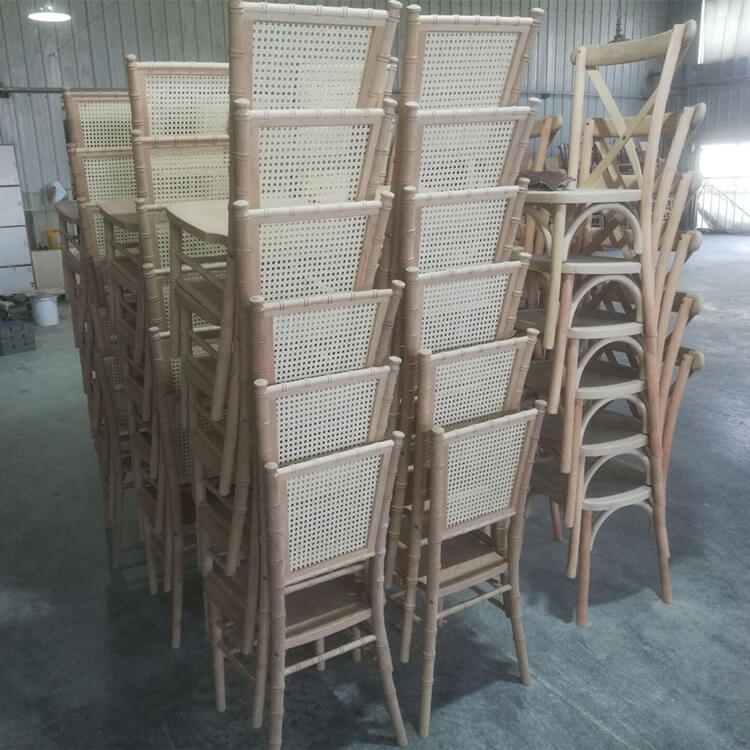 The furniture craftsman is troubled by the hand-painted finishes. Not only to imitate the old appearance,
but also paint to enhance the protective effect and delicate luster. It can be used indoors in the sunroom or
outdoors in the deck or terrace space. This chair has an attractive, simple, and unique design that can give
your home a natural renewal.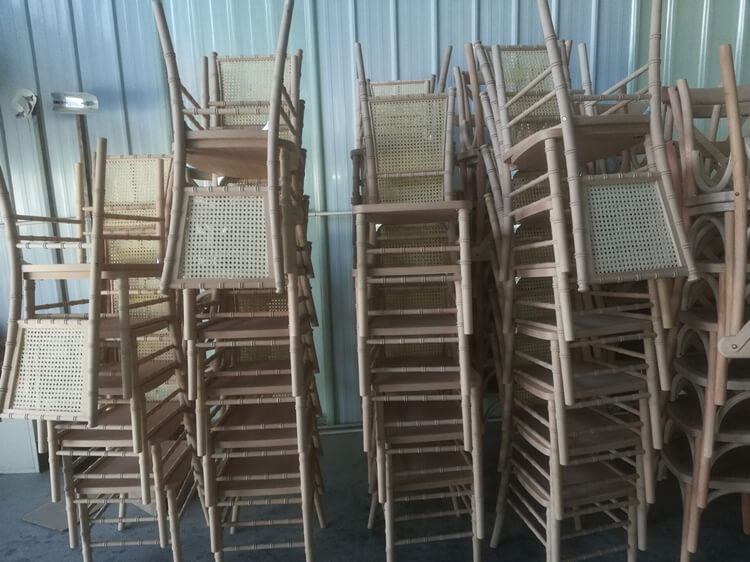 Are the chair's backs made of real rattan material?
The backs of all chairs are made of rattan and then fixed on the backs. They are all made by skilled workers. These
chairs can be made in various colors. At present, our washed white color is mainly sold in the United States.