Polypropylene with Tube Chiavari Chairs
We are a professional polypropylene with tube Chiavari chair manufacturer, one of the greatest furniture factories specializing in manufacturing kinds of chairs in Qingdao, especially Polypropylene with Tube Chiavari chairs. Productivity of them is 20000PCS monthly. So we are more experienced. Moreover, many advantages are unique, such as optional colors, customization, and so on. Wonderful after-sale service is supported as a guarantee. Production process and packing are careful, meanwhile, all kinds of transportation are available, especially containers. It is convenient to have prompt delivery.
Advantages of Polypropylene with Tube Chiavari chairs
Polypropylene with Tube Chiavari chairs is made of materials from Germany and Japan better than those from  Korea in intensity.

 We adopt the mold of aluminum alloy of high quality made in Ningbo China, which confirms the smooth surface of plastic clear crystal resin Sillas Chiavari tiffany chair.

 There are the least air bubble and water ripples about Polypropylene with Tube Chiavari chairs.

 Minimum order quantity: 200 pieces

The capacity of Polypropylene with Tube tiffany chairs static state is 500kg (1540 IBS).

Loading quantity: 432 pieces will be one 20 ft container
1000 pieces will be one 40 HQ container
Description
These Chiavari chairs with metal inside are popular in American weddings because they are very stronger, not broken.
We produce almost 8640 pieces of resin Chiavari chairs monthly, our main market is the USA.
Main details of resin one-piece Chiavari chairs:
4. The capacity of Polypropylene with Tube tiffany chairs static state is 500kg (1540 IBS).
5. All the materials of Polypropylene with Tube Chiavari chairs are reusable and recyclable so it does well in environmental
protection. And they are knockdown and assembled well for loading much more in containers.
6. Qingdao Blossom Furnishings Limited has read stock and can achieve prompt delivery after placing orders.
7. Qingdao Blossom Furnishings Limited has wonderful after-sale service, including 3% of free parts, the supplement for
shortage and damage, and the recommendation of new products.
8. Great stackable ability provides better warehouse management and more efficient delivery
9. UV protection prevents Polypropylene with Tube wedding resin chairs from being scratched and prevents discoloration
10. The height of the plastic clear crystal resin Sillas Chivari tiffany chair can be customized.

How to make the metal inside Chiavari chairs?
This Chiavari chair with a steel tube in the middle is very strong and durable and does not add much weight to
the whole chair.
Although this kind of Chiavari chair has a steel pipe in the middle, you don't need to worry about hurting your
floor, because we will install foot pads under the legs of our chairs.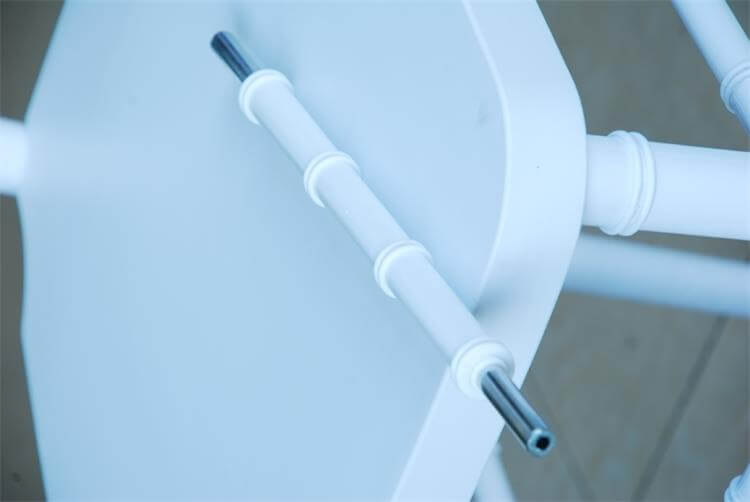 You can see the high-quality metal inside as well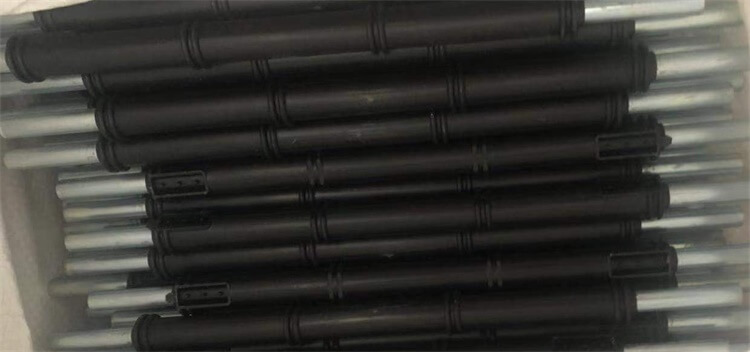 When the temperature changes, will the steel pipe and the plastic separate?

Some new customers will ask us this question. In fact, they will worry about whether the metal frame is bonded to
the resin firmly, and will it detach as the temperature increases or the temperature decreases. In fact, don't worry
at all. Our technology is enough to make the metal and resin stick together super strong. The resin tightly wraps
the hardware and does not fall off. So far, we have not had customer feedback on this issue.
a picture of underneath the chair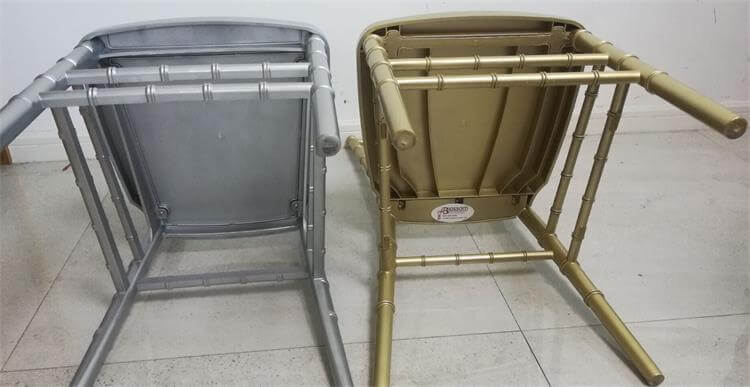 Different weight with tube and without tube, with a tube, the weight is 5.10 KG, without one is 4.35 KG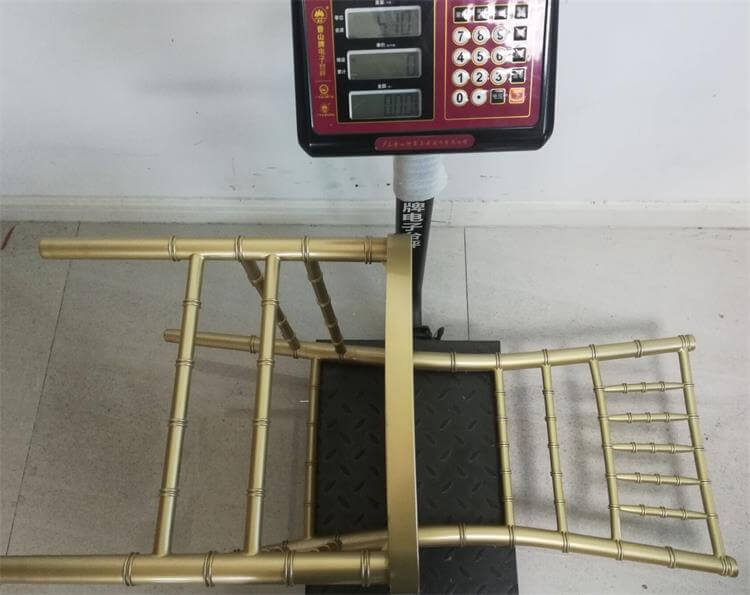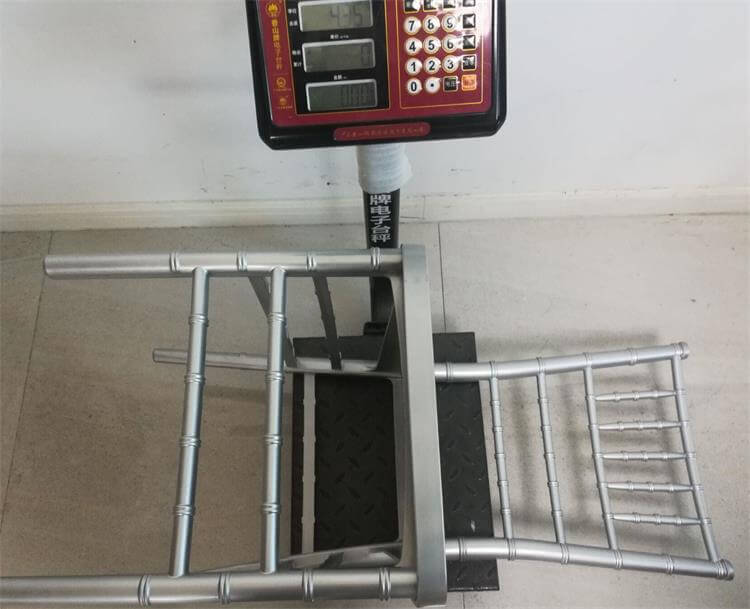 Polypropylene with Tube Chiavari Chair Product Press, we produce the parts, then assemble the parts very
stronger. These chairs are painted.

We help the customers assemble the chivari chairs finished, so you do not need to assemble
them when you get them.
We ship this type of chair after assembly. This ensures the firmness of the chair and helps guests save labor costs.
The most important thing is that the assembled chair is strong enough. Compared with a company that does not
have its own professional assembly team, buying assembled chairs is the most appropriate.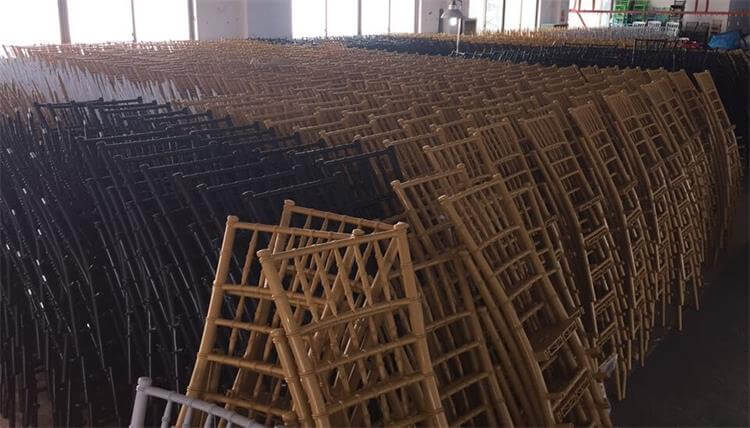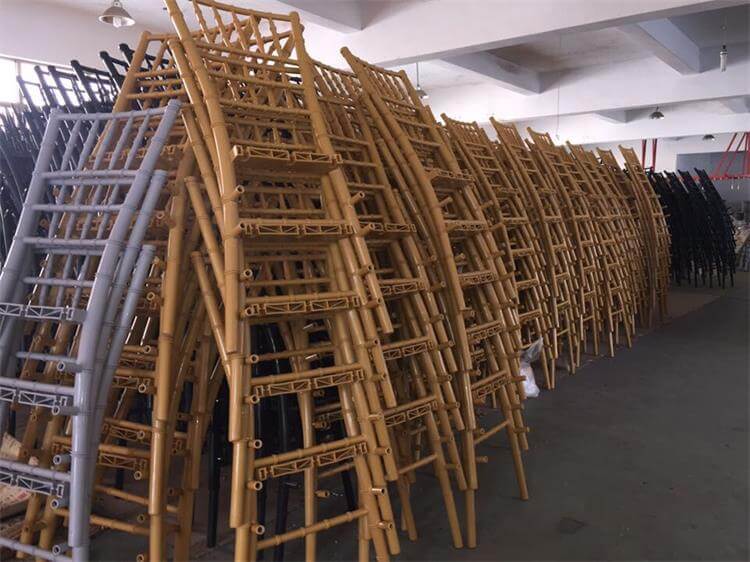 Are the chairs painted already?
Yes, this chair is spray-painted. We spray gold, silver, white, maroon and other colors according to the actual
requirements of customers. Painting requires a high level of skill to ensure the adhesion of the paint and is not easy
to peel off.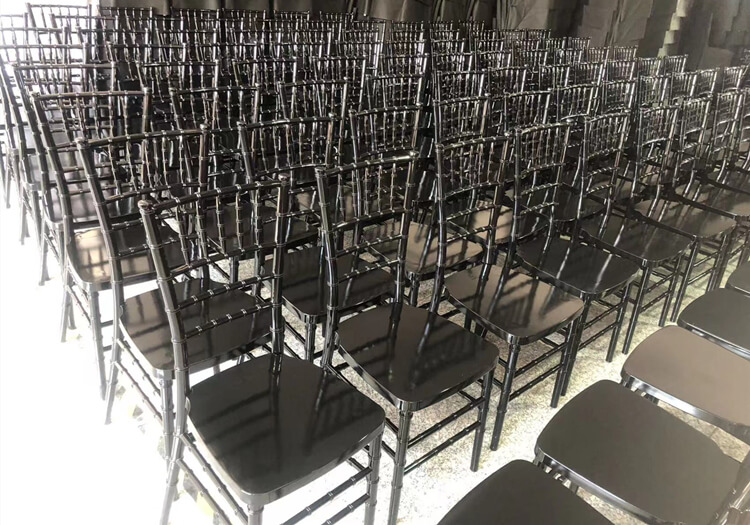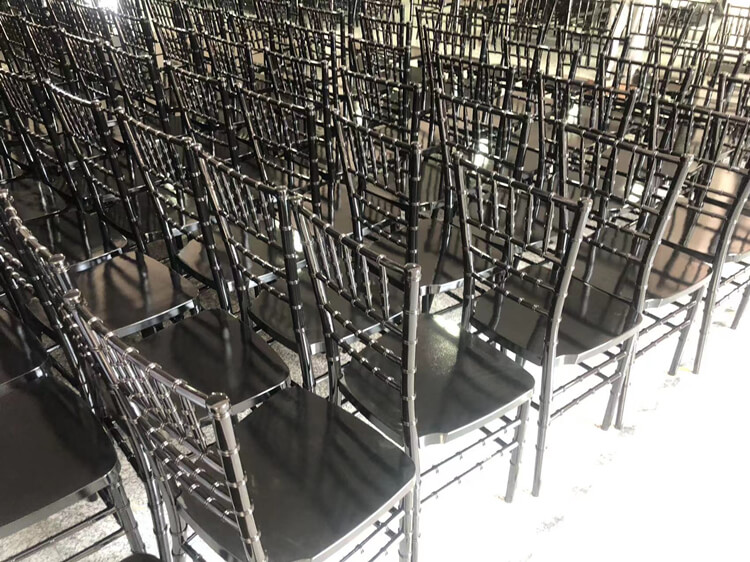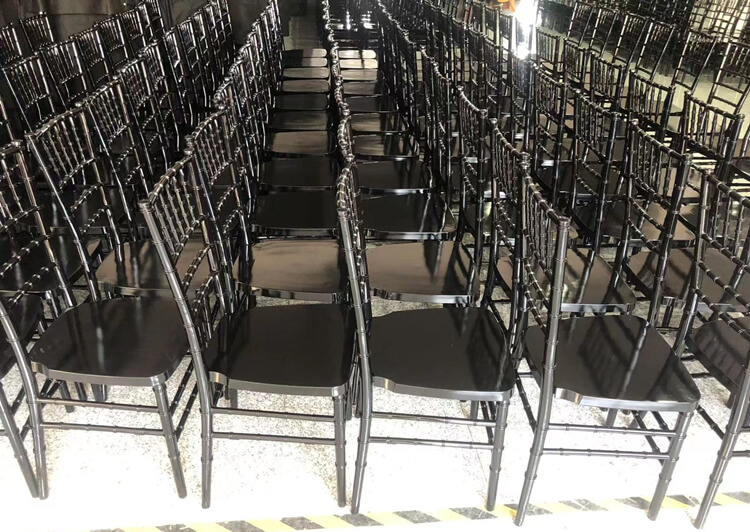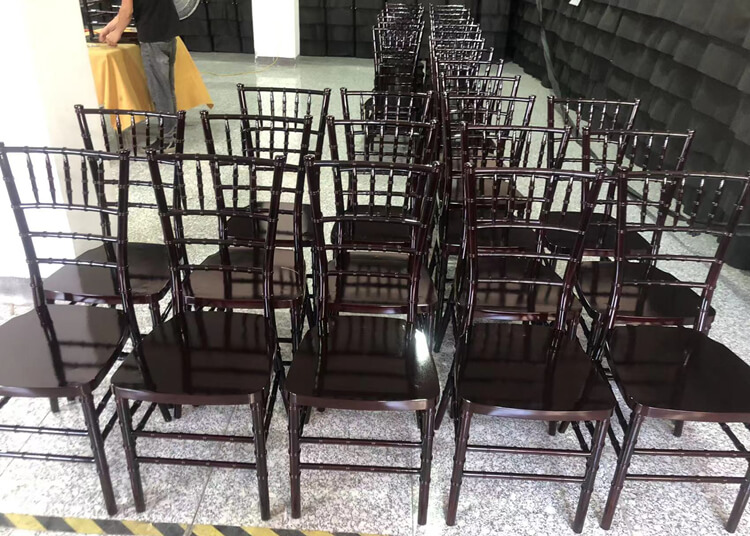 We also produce seat cushions, especially for this type of chair.

PRODUCT SHOW of Chiavari chairs in white, gold, mahogany and silver color: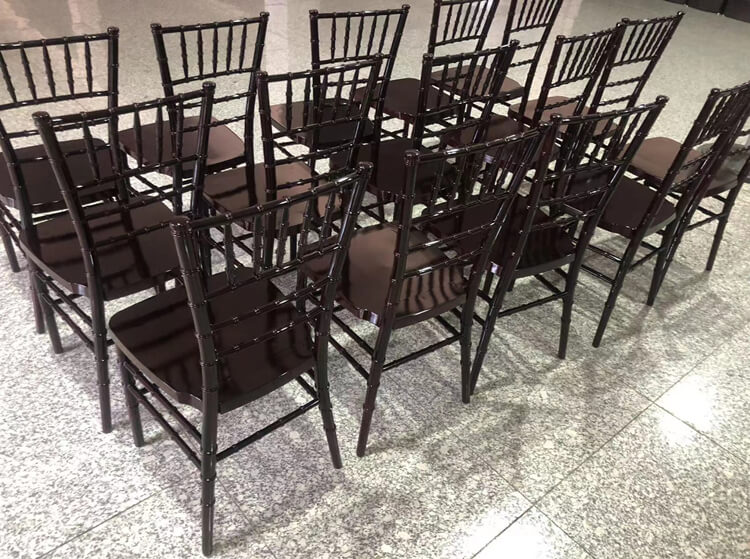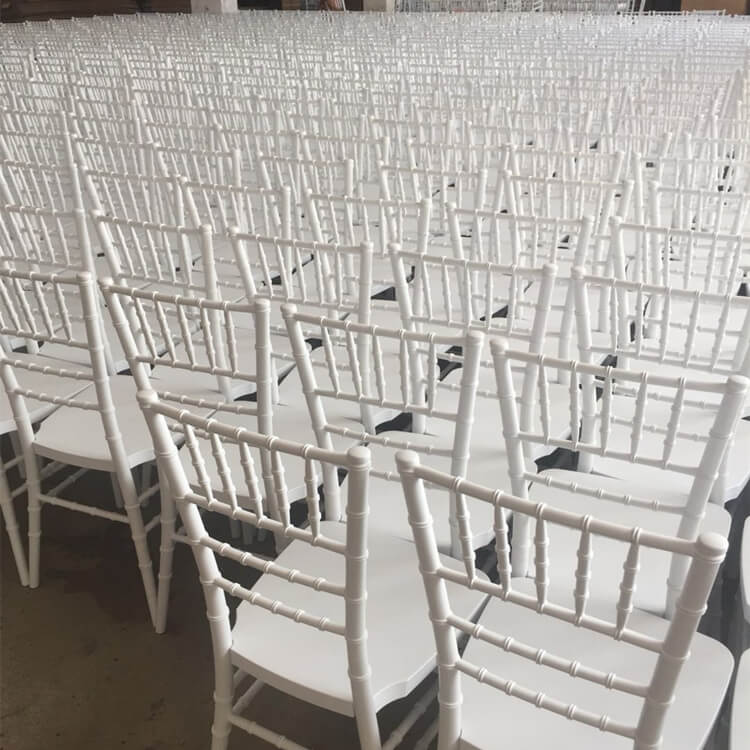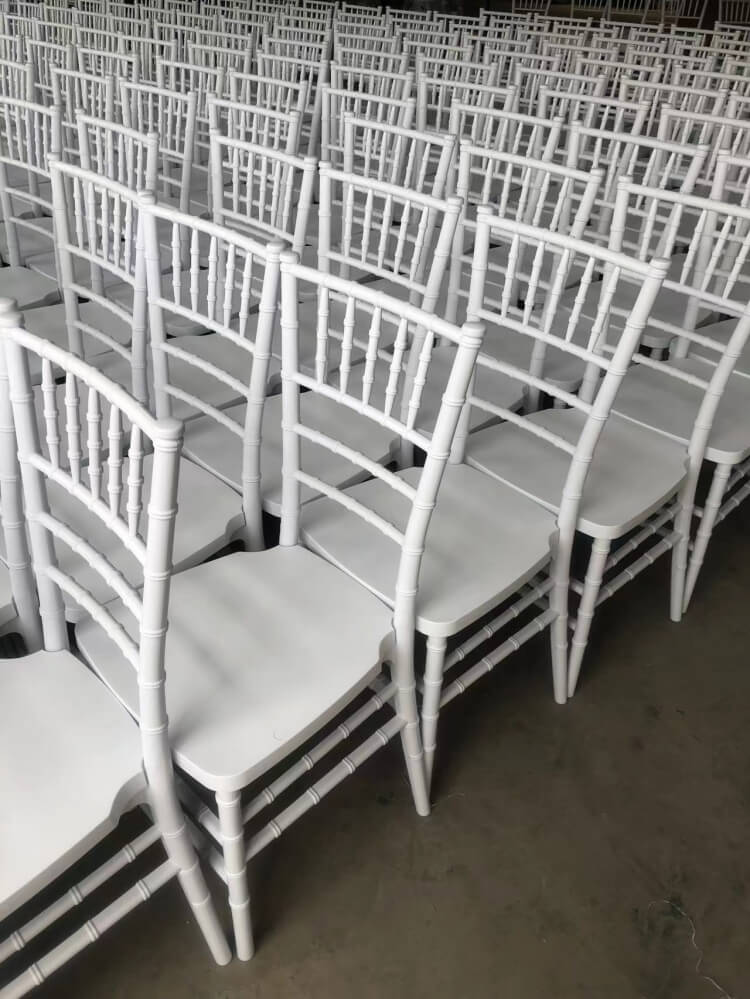 How about chair covers?
From the customer's point of view, in order to prevent dust when customers store their chairs, we
give each chair a free non-woven cover. Although this will increase our costs, it can ensure that
customers receive clean and tidy products. Although the quality of this chair cover is ordinary, it
can be used for one year.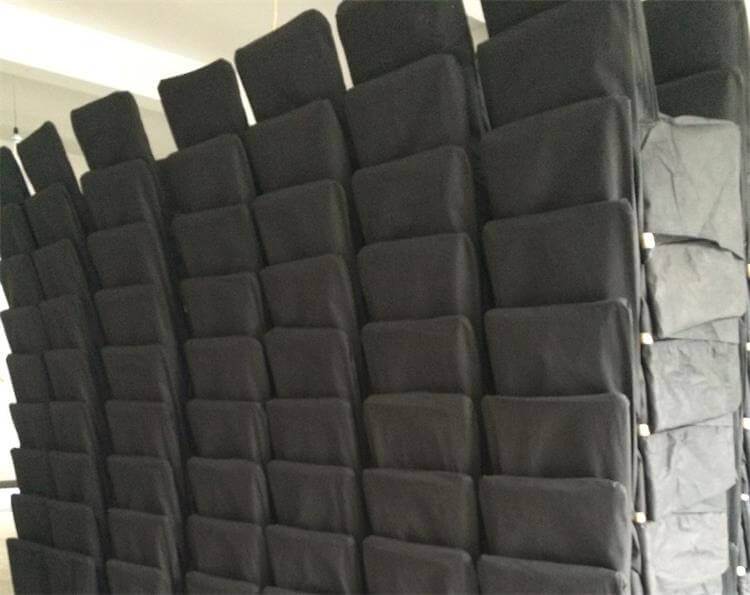 Boxes suitable for the size of a container, containing chairs with chair covers, are sent all over the world, so you will
see many wedding venues with these beautiful products.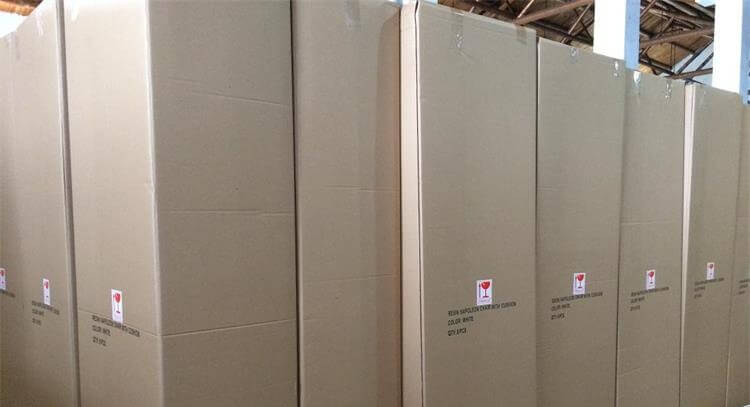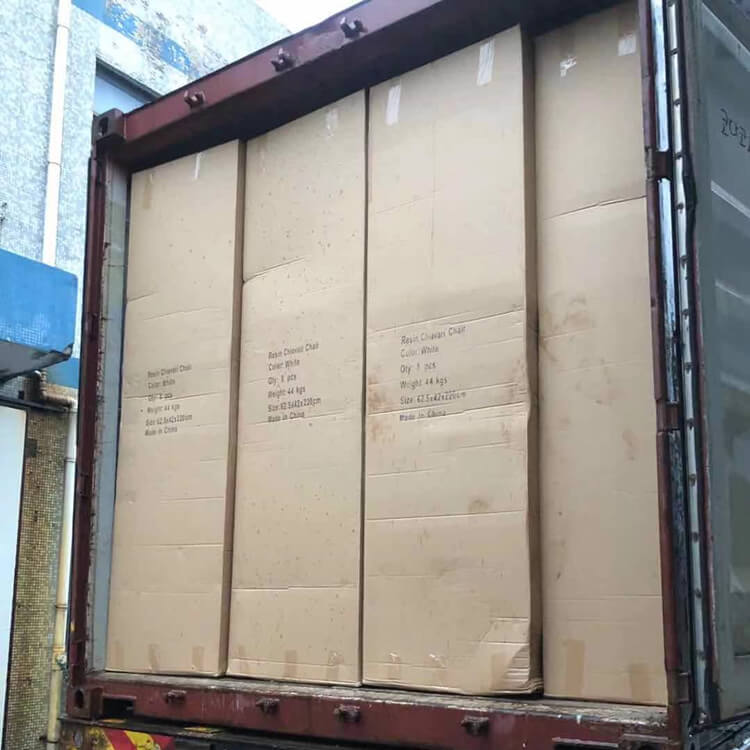 Feedback from our customers
Our wedding chairs showing in Philadelphia as well, after customers receive our order, they are very satisfied with
the product and will give us a good comment. Sometimes they will also provide us with pictures of product scenes,
which are all encouragement and affirmation for us.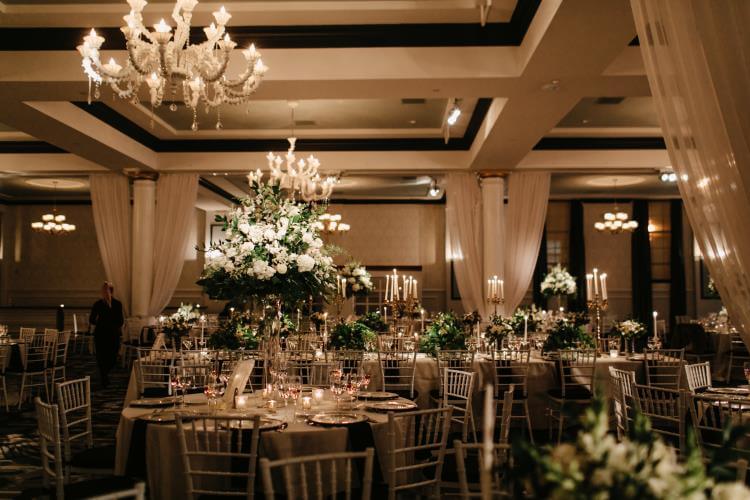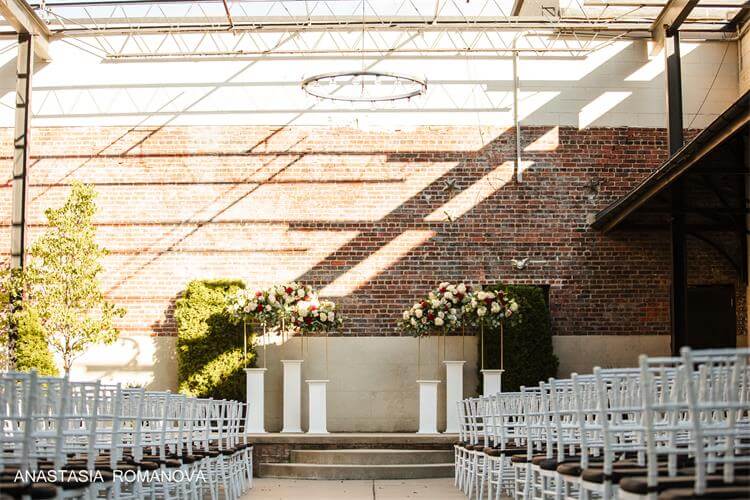 This is the whole process of ordering a cabinet of resin Chiavari chairs for one of our customers in Miami, USA,
from loading the cabinet to receiving the resin Chiavari chairs. If you live around Miami and need one or
two hundred chairs, you can contact us to order from this customer.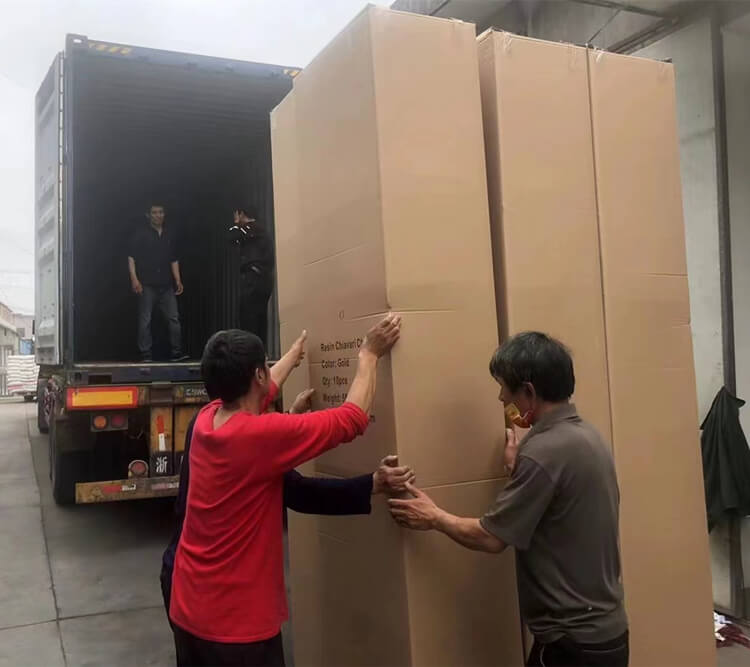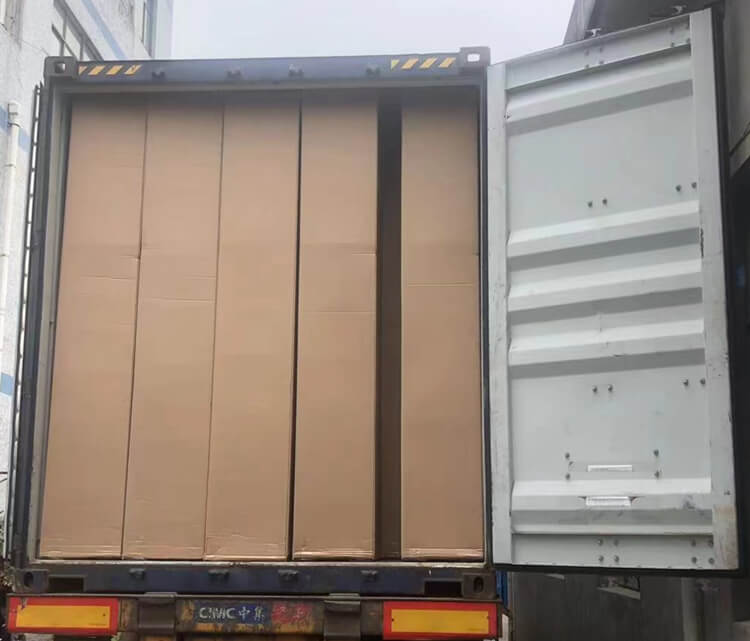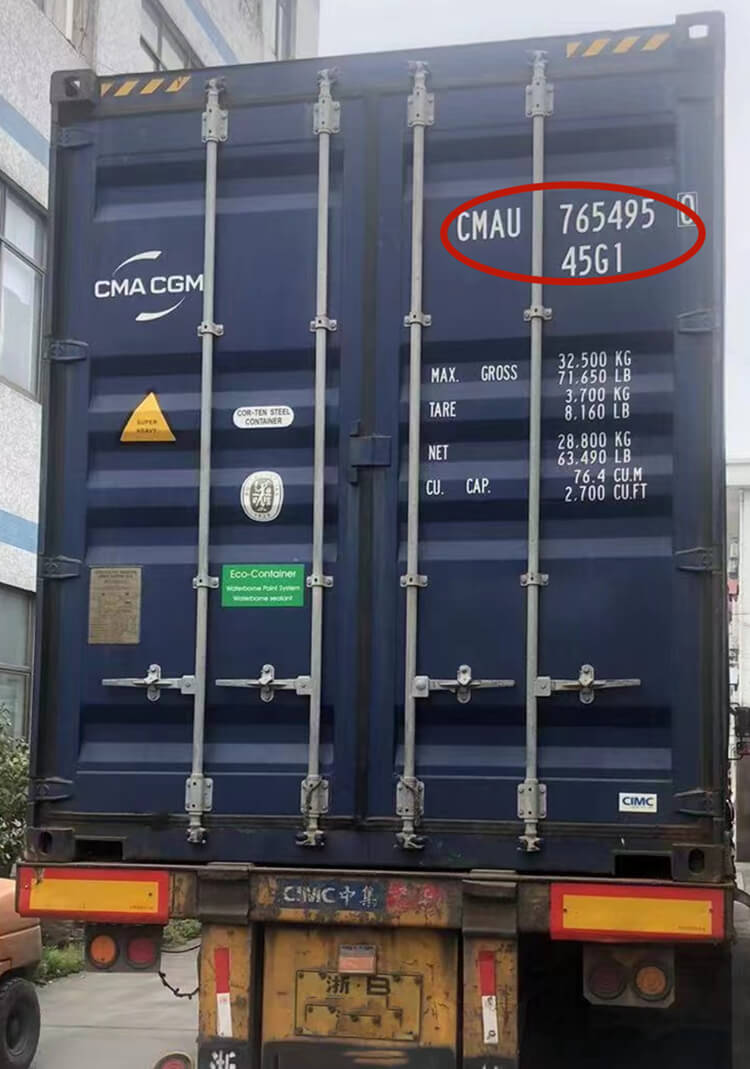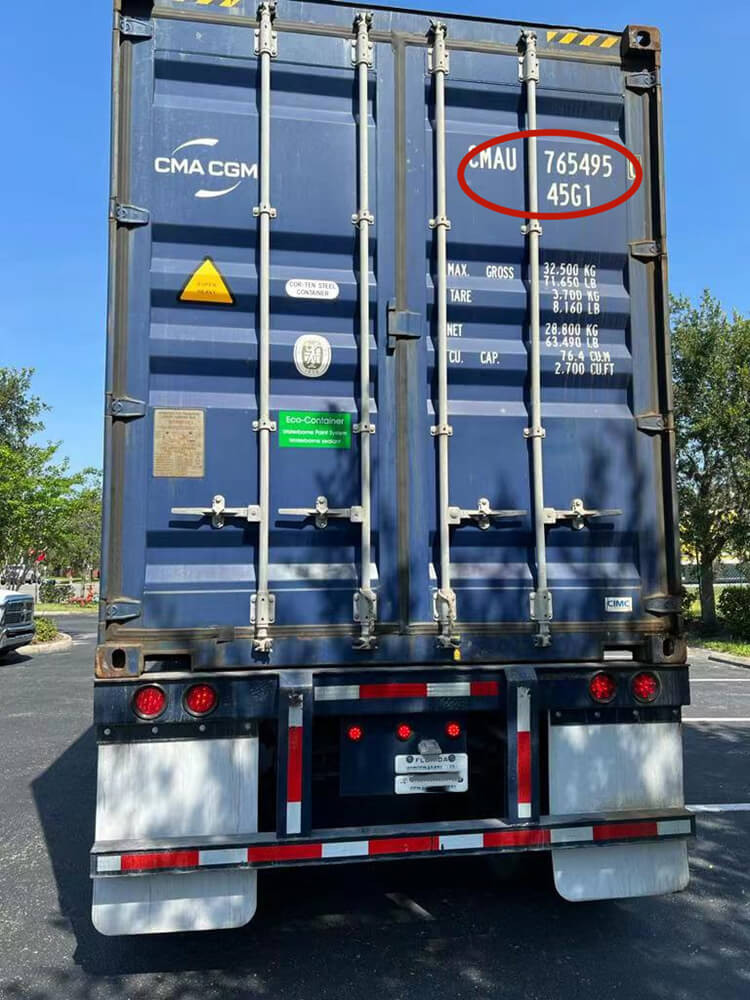 After receiving our resin Chiavari chair, the customer gave us great praise, so if you need it, you can contact
at any time, and the quality is absolutely guaranteed.