Cheaper Chiavari Chair Manufacturer
Qingdao Blossom Furnishings Limited is a plastic chiavari chair manufacturer. We have our chiavari chair factory, so we have lowest price in China. The Chiavari chair looks very elegant, lightweight and easy to move. Basically this is the end of the professional.With its durable, lightweight structure and elegant shape, this Chiavari chair will become your main seating choice for all special events indoors or outdoors.
Plastic Chiavari Chair Feature
One-piece frame design, no screws required
The seat is made of super strong polycarbonate
Non-stick and anti-static surface treatment
1000 lbs load capacity
Number of stacks: 8 to 10 pieces
Production time: 10 days for 1000 pieces
Waterproof
Lightweight
Very Good Price
Minimum order quantity: more than 300 pieces for wholesale
Description
Plastic Chiavari Chair Arc edge
The meticulous workmanship and edge arc treatment of our plastic Chiavari chair are both beautiful and
safe, and comfortable to use.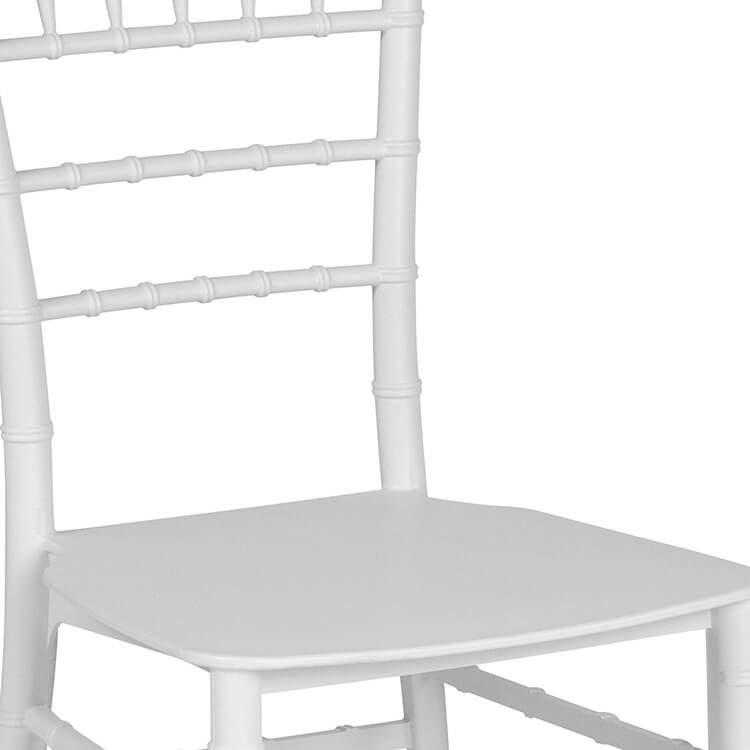 One-piece casting, solid four legs, strong bearing capacity, firmness, and stability.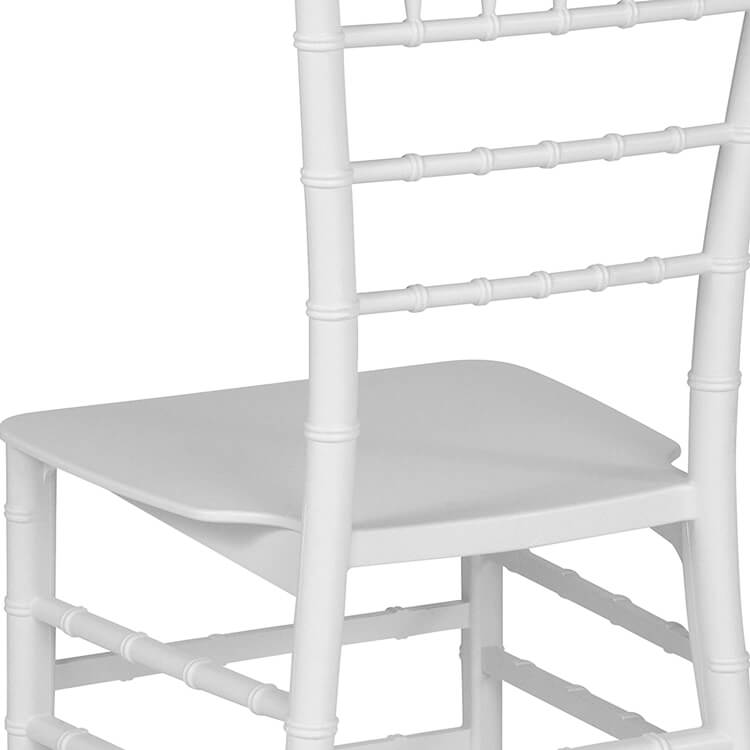 High-quality foot pads
Good anti-slip performance, safer to use, while protecting the floor from scratches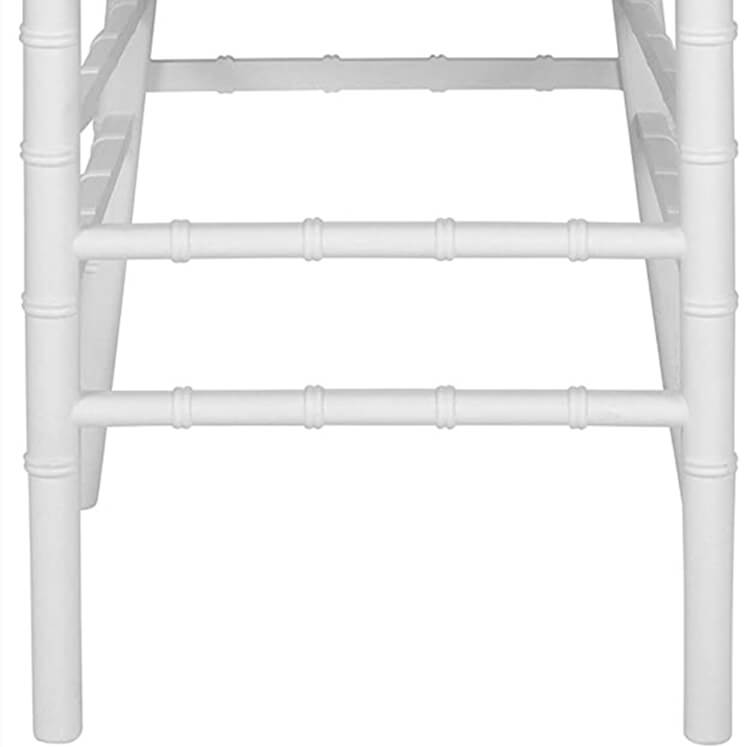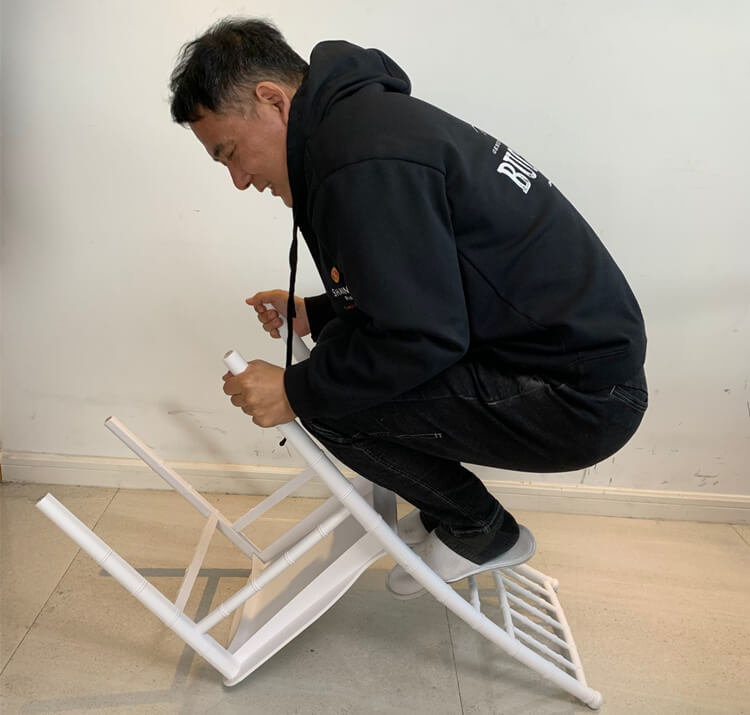 Plastic Chiavari Chair Size
Overall size: 15″ W x 18.75″ D x 35″ H | Seat size: 15″ W x 15″ D x 17.25″ H |
Back size: 14.5 inches (width) x 19 inches (height)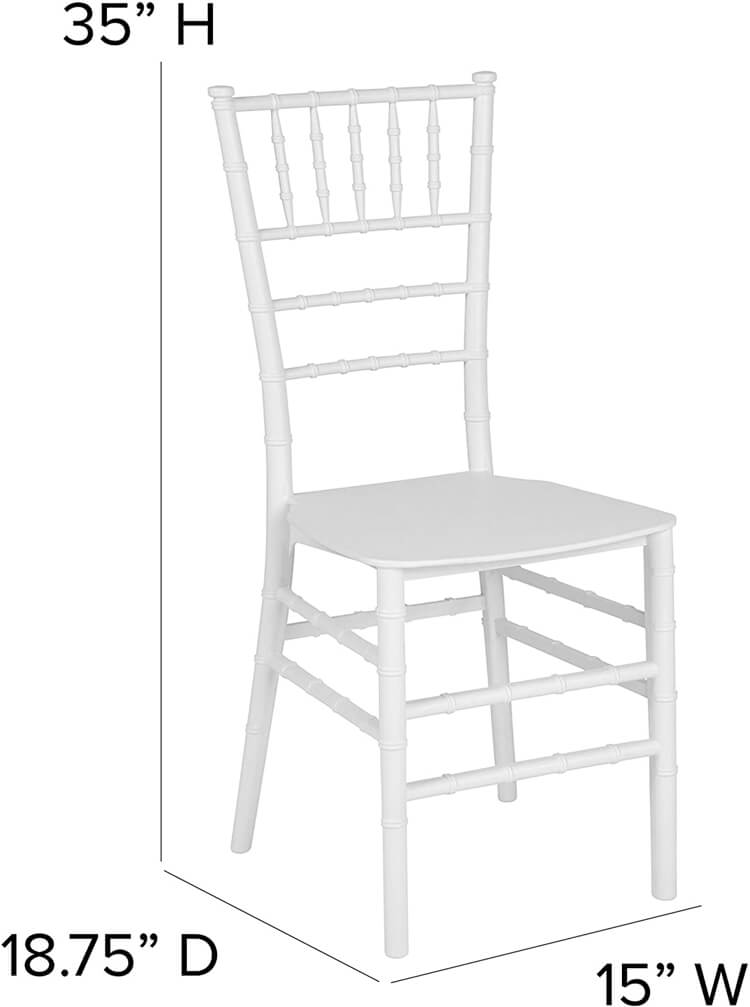 One-piece frame, no shaking, compact structure, no need to assemble, just to save your time.Our chair
has a strong and stable frame structure and a gorgeous appearance. The load-bearing capacity exceeds
400kg, making it safer and stronger.
We have different colors for you to choose from, pink, brown, white, black and any color you want. Usually our
production time is within 2 weeks, when the quantity is less than 2000, we will not waste your time.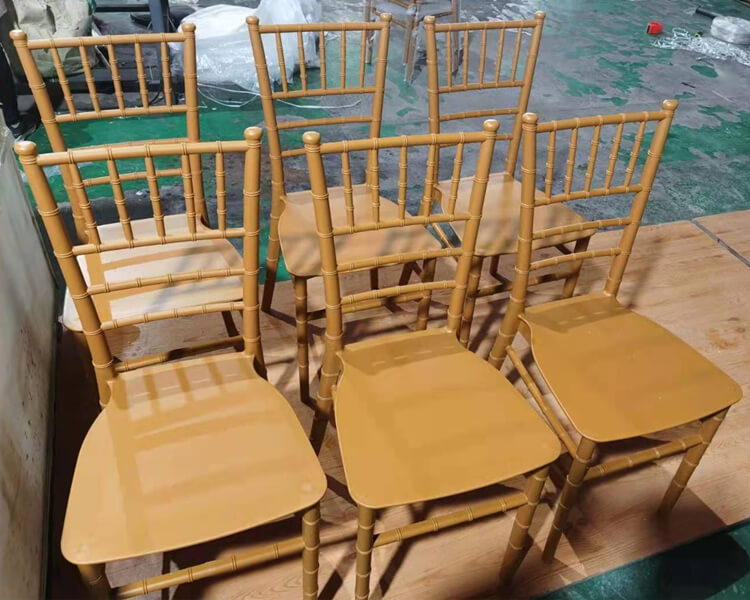 With its durable, lightweight structure and elegant shape, this Chiavari chair will become your main seating
choice for all your special events. You can use the chair outdoors, which makes it ideal for summer parties
and special events.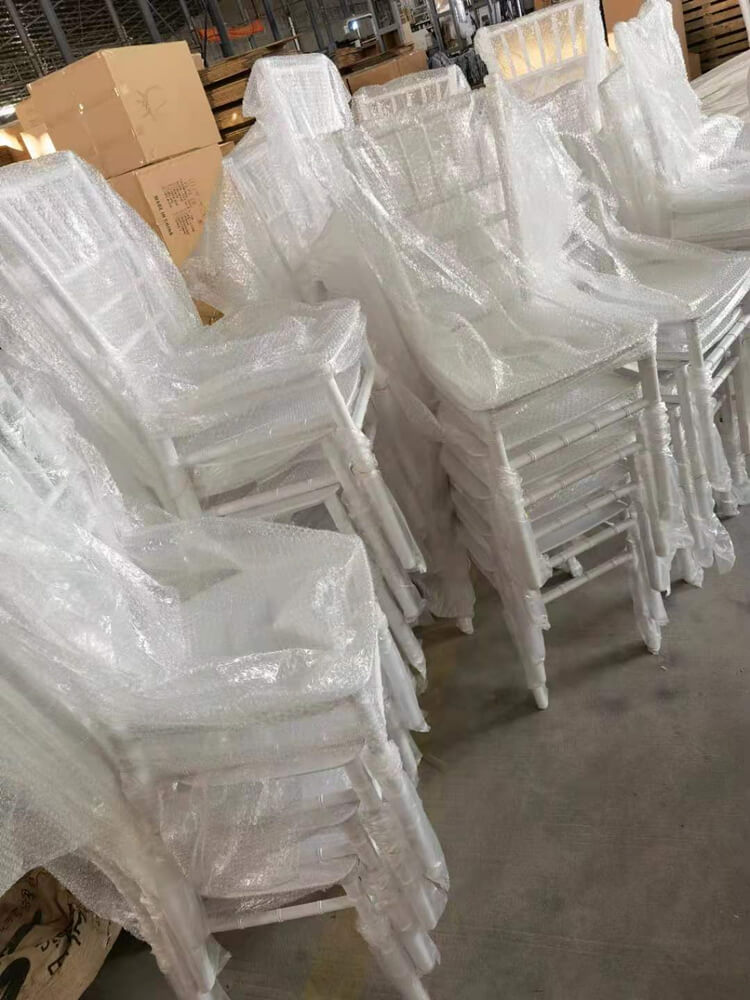 Resin Chiavari chairs are ideal for weddings, banquets, and special events (from casual to the most elegant).
This chair is made of super-strong resin and polycarbonate. It is very lightweight, but very strong and does
not shake. These beautiful chairs are fully assembled and can be stacked in 8 high positions.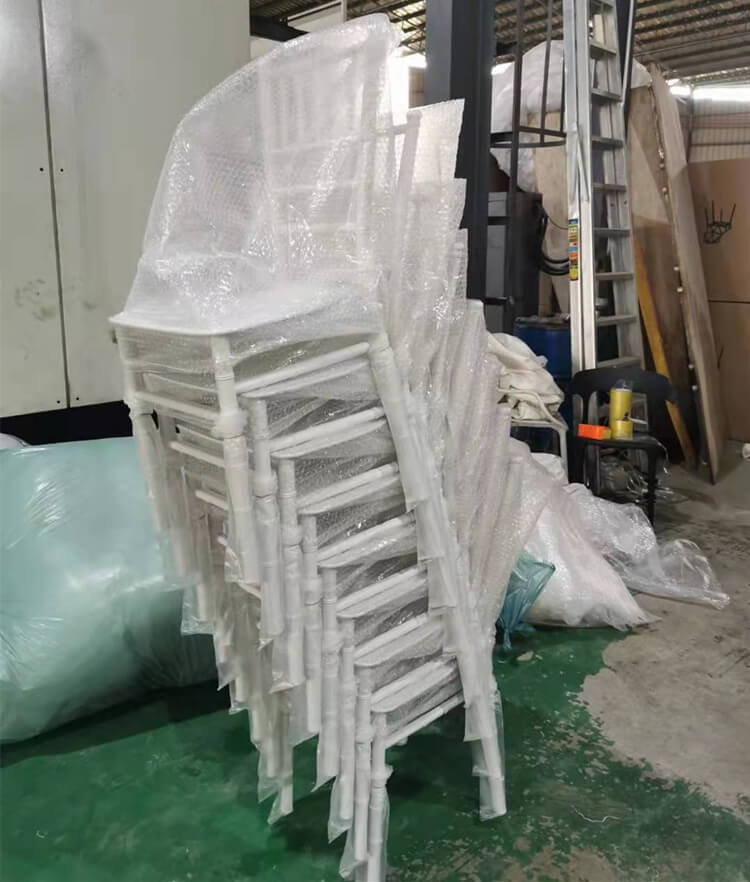 Cheaper Chiavari Chair Package
The packaging of our chair is first made up of a protective layer of plastic. The chair legs are wrapped
with tape to ensure that there are no gaps to allow dust to enter.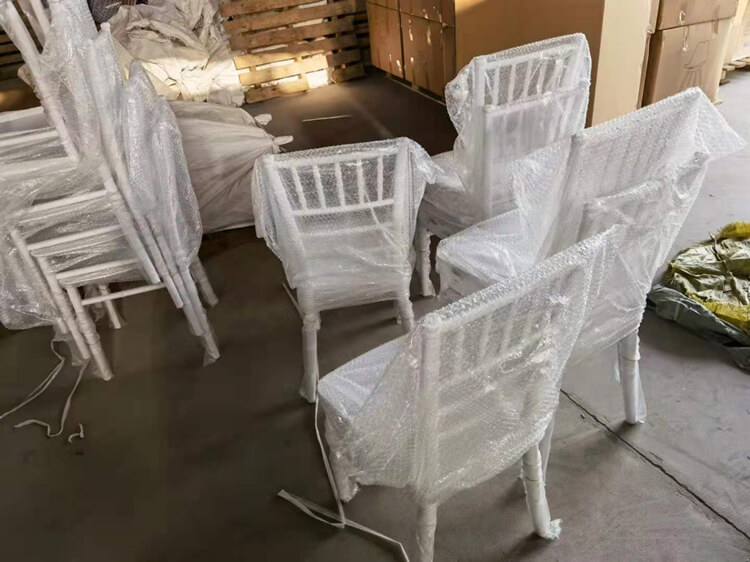 Then put the packed chair in our custom-made carton, so that no matter how much it shakes during
transportation, the chair will not be damaged.
Our carton packaging is also very sturdy and will definitely fall out during transportation.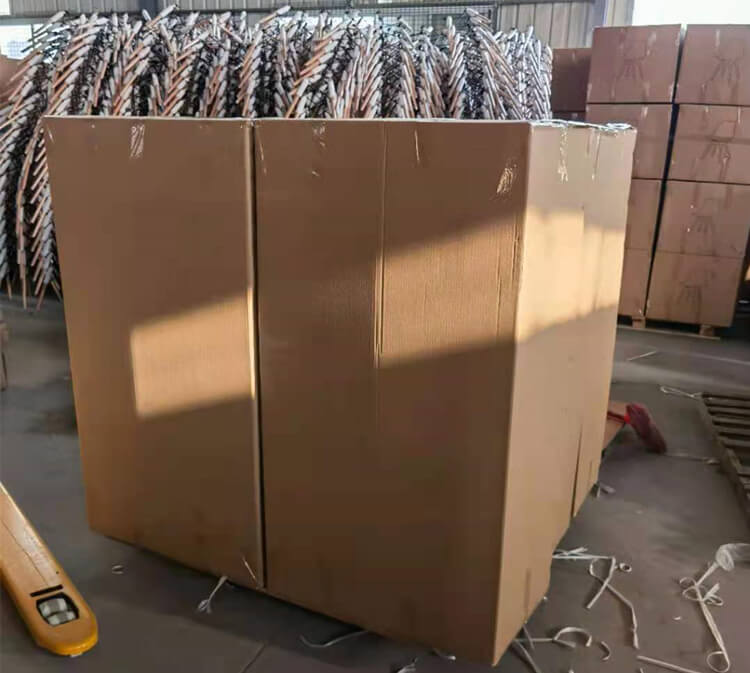 、
Our factory can also produce many plastic chairs with different styles of backrests. We can also add your logo,
and we can also accept orders.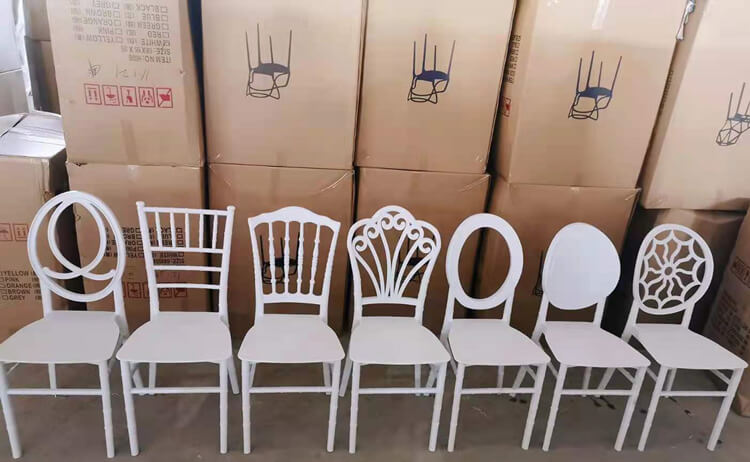 This is the chair we just shipped out. The customer ordered a container, and we made it for the customer
as quickly as possible.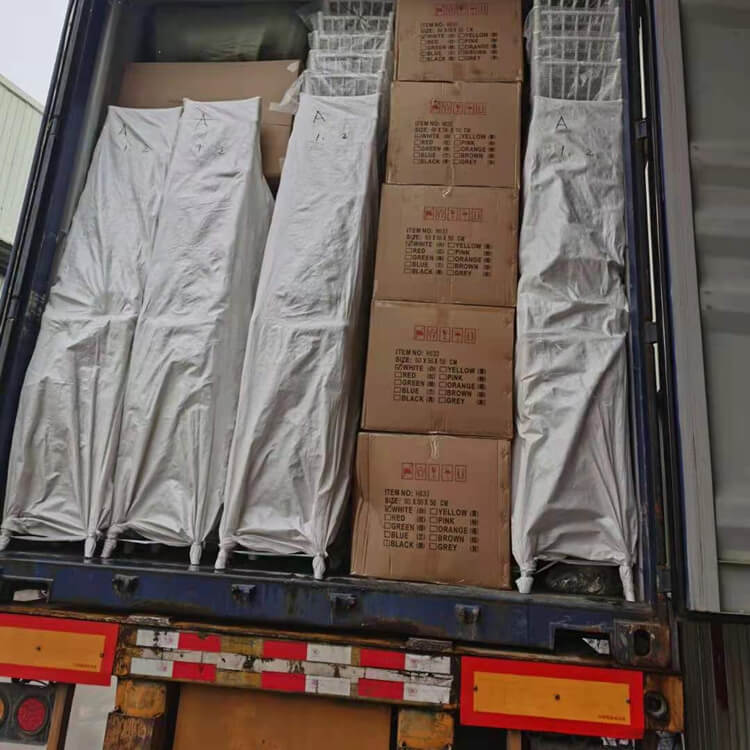 All of the following items are with very competitive pricing around USD13/PC, which will be discount depends on quantity.