Farmhouse Coffee Table Wholesale
Qingdao Blossom Furnishings Limited is a farmhouse table factory.We are a farmhouse coffee table manufacturer.Put this cute coffee table in the center of your living room or study. The larger table top and the spacious table top of the two-story design will allow the center decoration of the space while still having space for decoration or other uses.Our country farmhouse coffee table is made of solid fir and pine wood. This is the perfect complement to your home. There are various finishes to give you the look you want.You can choose the top of your stain and choose the color paint or the base of the stain.Then we sealed the stain with multiple layers of polyurethane to ensure durability.
Farmhouse Coffee Table Feature:
You can choose dark or light colored tops.
Painted furniture is a scratch-resistant paint.
Our wood is pre-treated and the color you choose is carefully and carefully applied.
Description
Farmhouse Coffee Table Production Process
First, we assemble the two sides of the farmhouse coffee table. These boards will be assembled with Craig
fixtures and pocket hole screws and glued together with wood glue. Foundation for DIY farmhouse coffee table.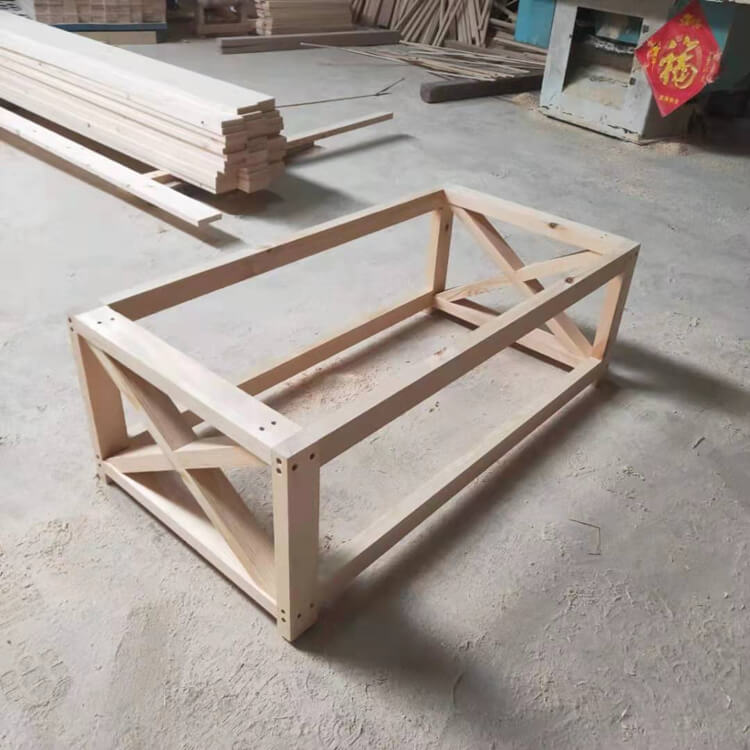 Next, you will fix the decorative x plates on both sides of the assembled coffee table.You will attach the
angled 4×4 bracket to assemble the coffee table using pilot holes and wood screws.You will repeat this step
for the other side of the coffee table base.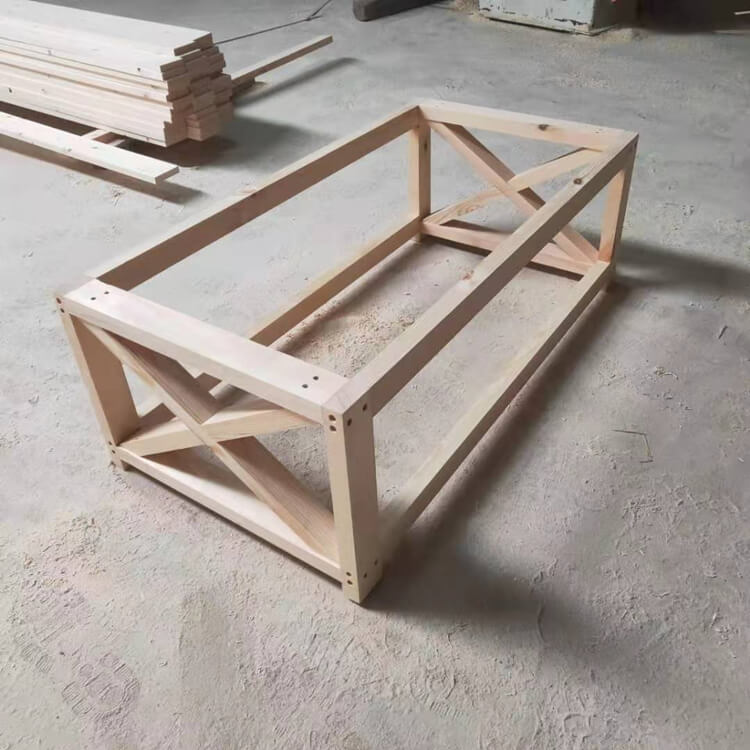 You will complete the X brace connecting the smaller brace using wood screws and wood glue. Repeat the
above steps for the other side of the base of the wooden coffee table.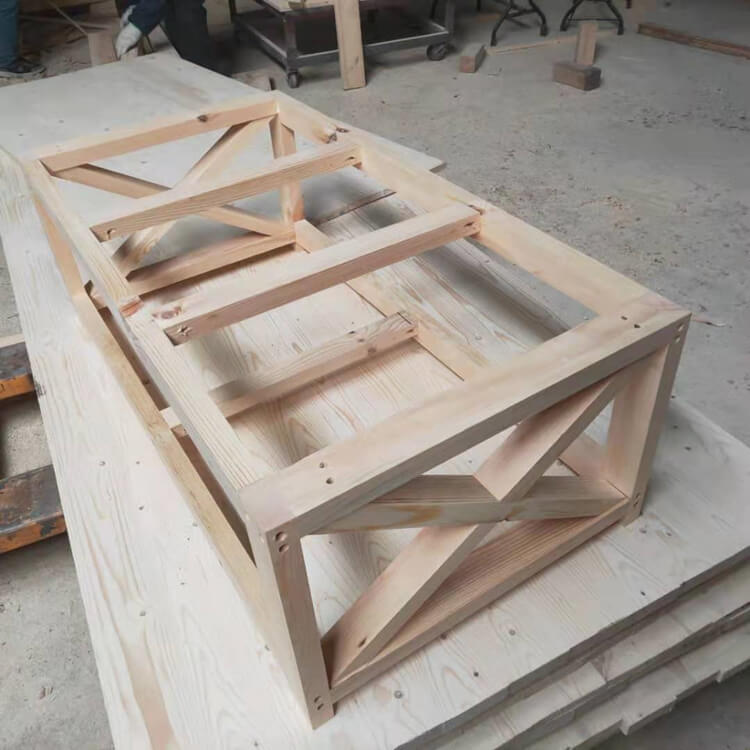 Next, you will start to form the base by gluing the two sides together. First, you need to glue them together
with biscuits and wood glue to assemble the bottom shelf.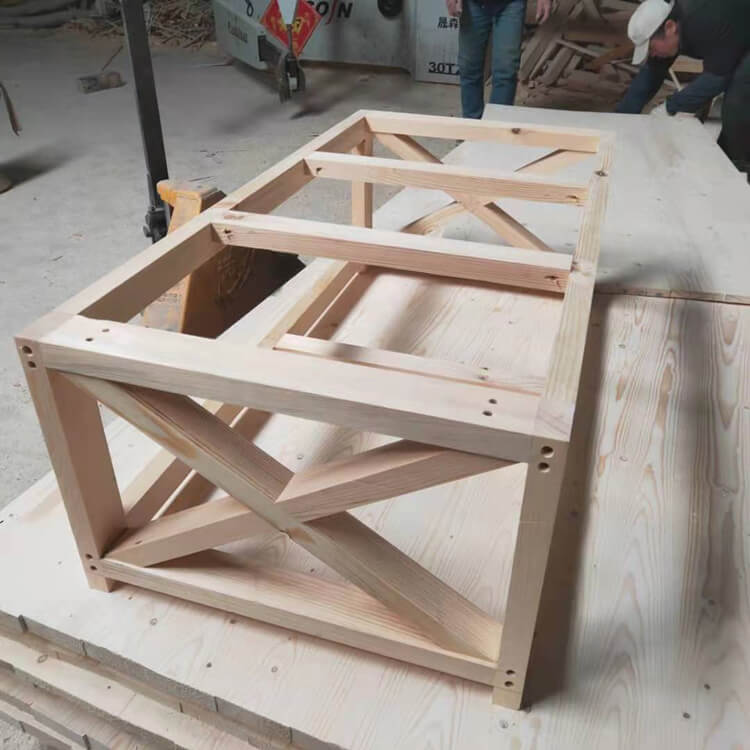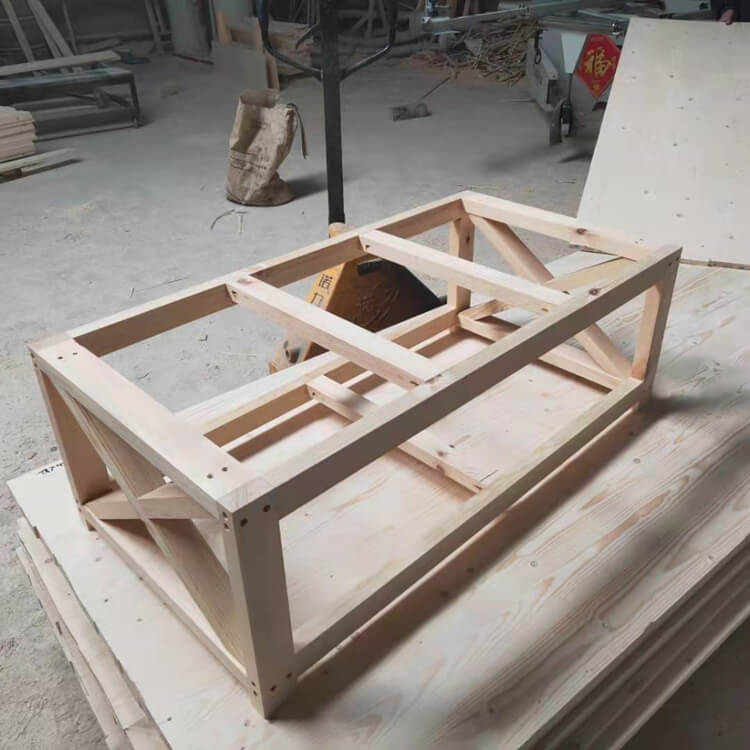 By its very nature, the board may be somewhat uneven, and over time, due to changes in temperature or humidity,
small cracks and bends may appear. We believe this will only enhance the rustic and unique personality of the furniture.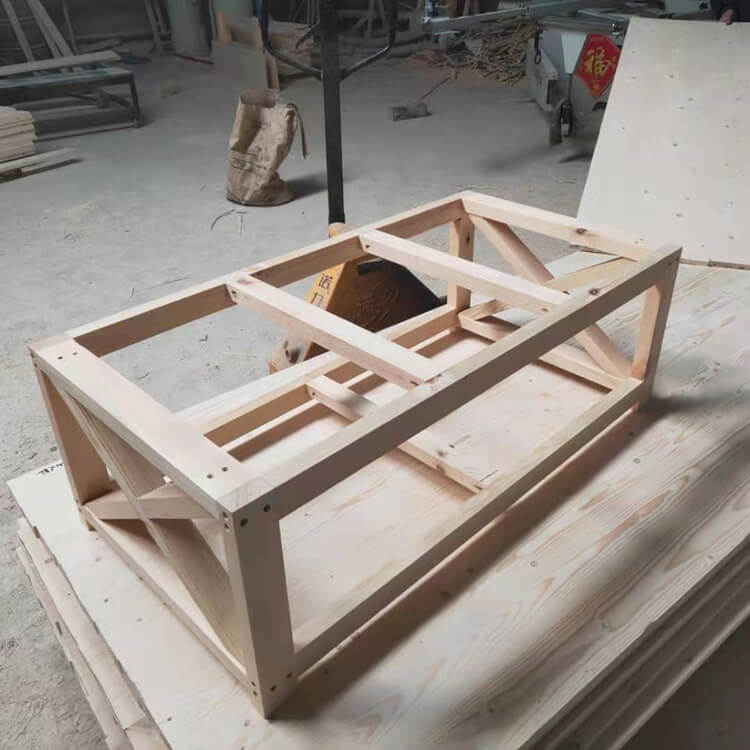 Coffee Table Assemble
Next, you will assemble and connect the desktop of your coffee table. To assemble the coffee table top,
you need to glue their biscuits together with biscuit joinery.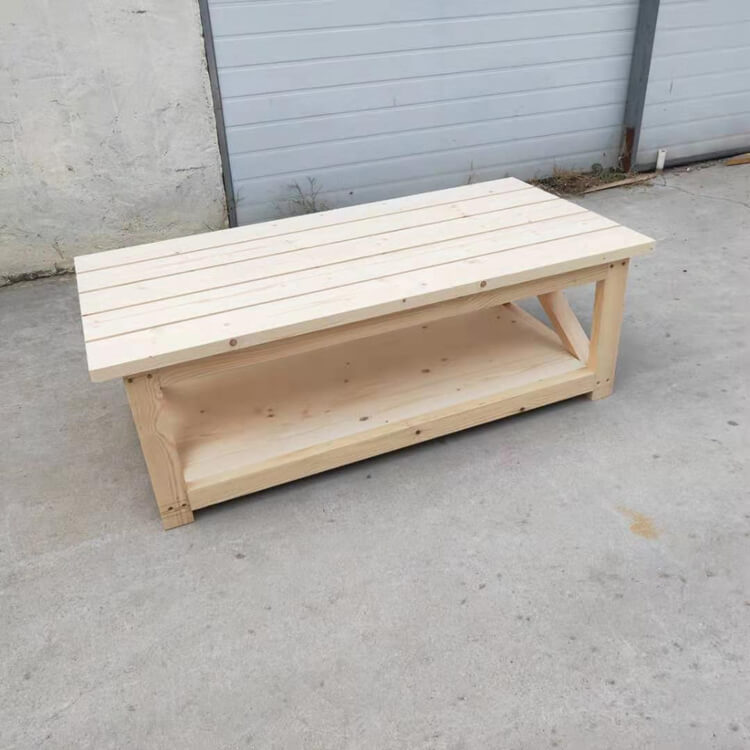 Next, you will attach the breadboard to the assembled table frame, using dowels and wood glue.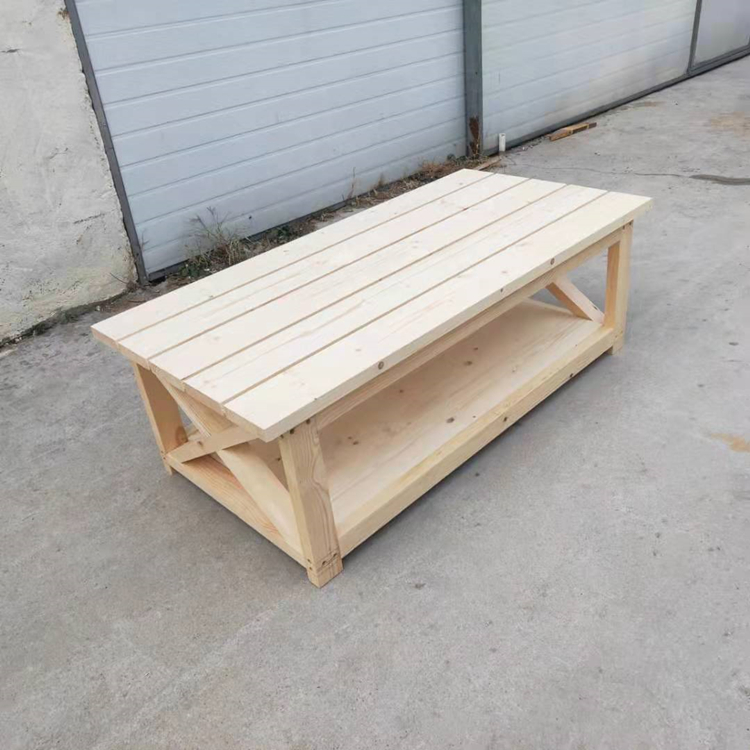 Once your table top is assembled, you will connect the table top to the assembled coffee table base,
using wood screws and table top Z buckles.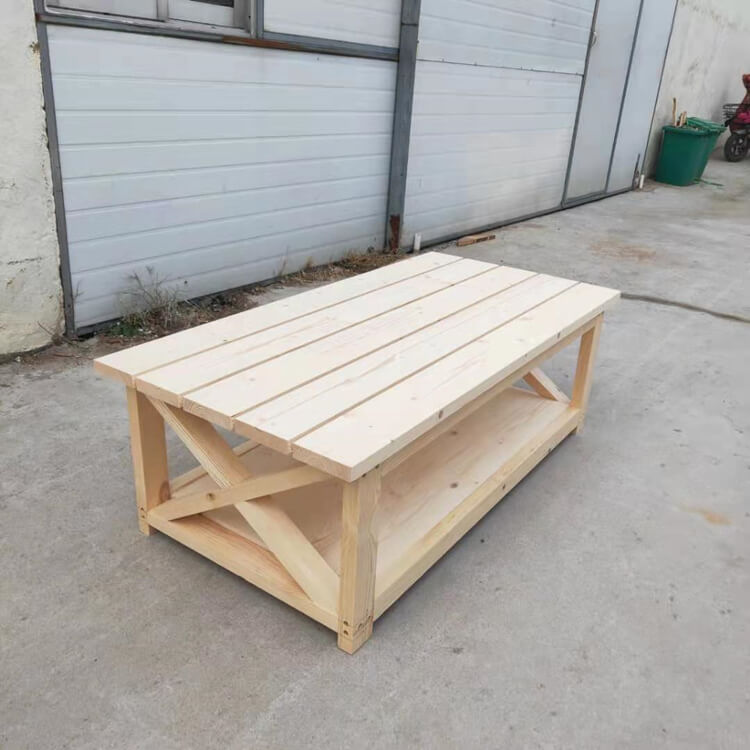 Finished with high-quality paint or dyeing to enhance the natural beauty of wood texture and color changes,
and coating for long-term daily use.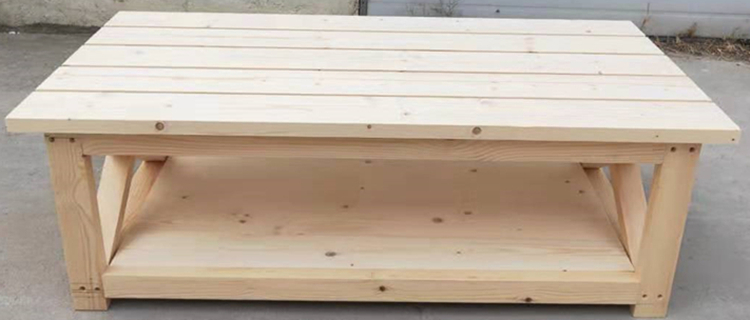 Our 100% local handcrafted coffee table with inlaid storage cabinets. This custom piece adds direct family
warmth and farmhouse charm to any living or working space.