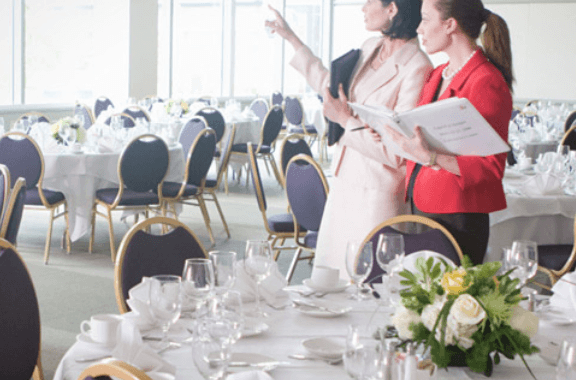 How To Become An Event Planner
Do you want to become an event planner?
There is no doubt that event planners belong to a very popular profession. Become a good, competent event planner, he or she will reach unlimited heights in his or her career.
But like any other profession, event planning is not suitable for everyone. We'll discuss the skills and qualities you must have to be a successful event planner, and the detours you should try to avoid on your way to a successful career.
What is an Event Planner?
An event planner is someone who plans your event. Sounds simple, right? Wrong! An event planner isn't just someone who orders a few people around to get things together; there is a lot more that goes into it. Finding locations, speaking to vendors, bidding, negotiating, and coordinating with clients are just some of the tasks an event planner has to do.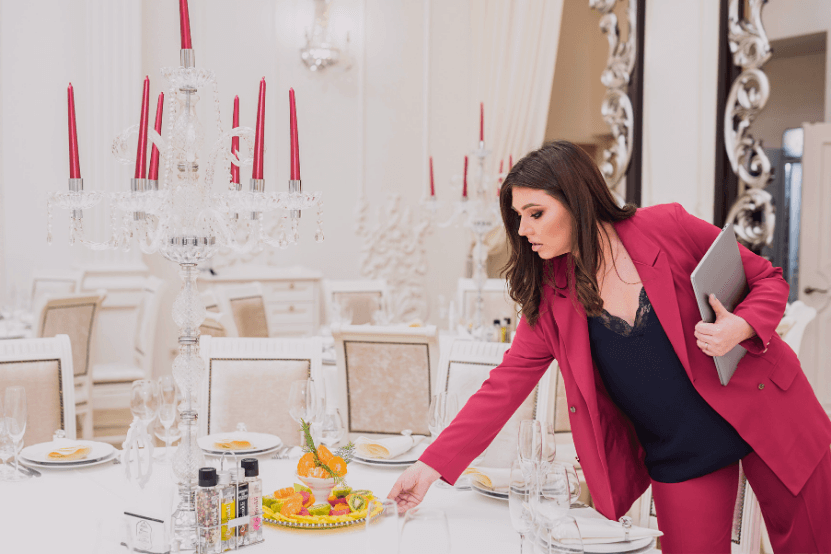 Think of an event planner as a Fairy Godmother; you tell them what you want, how you want it and they will bring together a team to deliver. Oftentimes, event planners have their set of people to work with like caterers, decorators, and such. But there are also times when an event planner is a solo act and they set out on the hunt for the right vendors for your event.
The size of the team behind an event planner will depend on how reputable and experienced they are in the industry. So, if you are just starting in the industry, don't worry; With time and consistent delivery of high-quality work, you too can have a giant team backing you.
Event Planner Requirements
Education/Degree 
While there are a lot of companies that place more importance on experience than formal education, the best place to start would be to get a relevant degree.
There are many courses in related fields that will not only help you in your career as an event planner but can offer alternate career options as well. Courses such as communications, public relations, hospitality, business, and management can be a great advantage. That being said, if you do not have a degree in any of these relevant subjects try to find ways to highlight how your current degree can be used in event planning.
Experience 
Having some sort of experience in the industry can be a great way to secure steady roles. With a few years under your belt, you can even start your own event planning company and take on clients. The key is to have significant experience, even if it is with small projects as they are the best way to showcase your real skills.
We understand getting experience, especially if you do not have any formal training or education in the area, can be tough. This is where starting early can come in handy because, for entry-level roles, even voluntary experience can be enough to show you are serious about event planning.
Doesn't matter if you are in school, university, or a stay-at-home parent, look for opportunities to plan and organize events around you.
Certificates 
If you are a beginner in the industry, taking on a few courses online (paid or free) would be a great way to get familiar with the field. A quick Google search will present you with a ton of courses that you can complete and be given a formal certificate for.
Certificates like these can also be earned as you train with organizations. Many companies encourage professional development via training, and some even pay for it. If you haven't started working yet, then look for free courses on legitimate websites. These certificates may be basic but not only do they show you have some knowledge in the field but also show your dedication to being a better event planner.
Event Planner Certifications
Certifications, different from certificates, are the best way to boost your career in the industry. They are a formal recognition of your knowledge in the field and are usually taken very seriously, almost like a degree of sorts. This works out well if you are established in the industry as nothing but good things can come out of being certified in different aspects of event planning.
Certified Government Meeting Professional (CGMP)
Considered to be one of the highest certifications in the industry, this is a great way to expand your event planning knowledge. If you want to become an event planner in both the private as well as public sectors, this is the certification you need. It essentially highlights your capabilities in understanding what government meetings are like and how they are organized.
To register for this, you will need at least one year of work experience in hospitality and will need to be a member of the Society of Government Meeting Professionals (SGMP). Thereafter, you need to pass an exam after attending a three-day course.
Global Travel Professional Certification (GTP)
Travel can be an essential part of an event, irrespective of whether you are traveling or have people coming in for the event. This is where a GTP certification comes in handy because it can elevate your career in the travel industry. If you are someone who has exclusively dealt with business travel management, a GTP certification will highlight your expertise in finance, business planning, vendor relations, etc.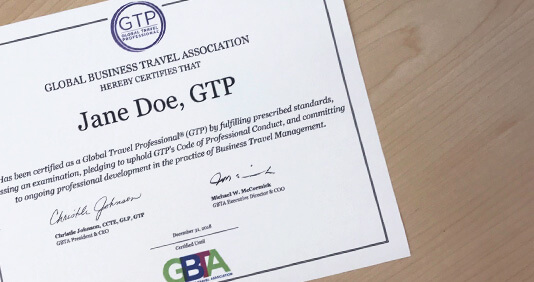 The key thing to remember is that a minimum of three years of experience in the travel industry is needed to be eligible. To be eligible, you will need to pass an exam.
Certified Meeting Professional (CMP)
After you become an event planner, you can look into obtaining a CMP if you want to elevate your career. Unlike some of the other certifications, which can seem niche, this is a more general certification for people who want to be certified in overall meeting planning. To be eligible, you need some amount of demonstrable experience (around 3 years) after which you can register, pass the exam, and be certified.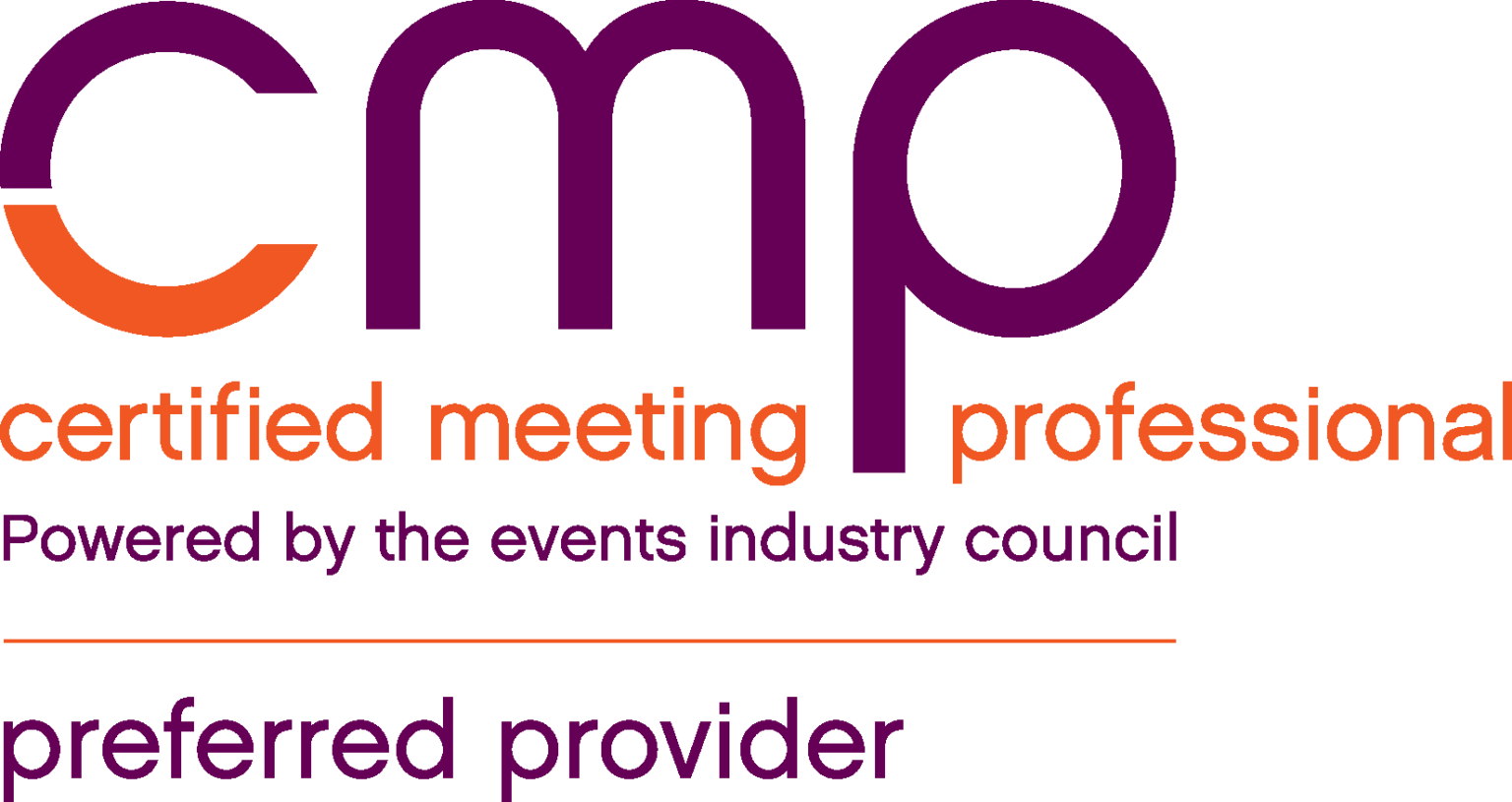 Certified Special Events Professional (CSEP)
If you have experience in special events such as fairs, sporting events, private parties, and such, then this certification is definitely for you. After three years in the industry, you can register for this certification and enhance your career further. Since it is a highly coveted certification, it is something clients look for when searching for an event planner.
Certified Professional in Catering and Events (CPCE)
Catering and hospitality are very important aspects of any event, and this certification is ideal to highlight your expertise in it. This certification will show not just your knowledge in catering services, but many other competencies like accounting, food production, sales, and many more.
Digital Event Strategist Certification (DES)
With the pandemic coming in and shutting down in-person meetings, there was a major rise in online events and meets. Even now, many organisations are looking at virtual or hybrid events and this is an excellent certification for it. Not only will this help you stand out in a sea of event planners but help you to understand technology better, so you can use it to create the ideal virtual event.
Skills Needed
Attention to Detail
The bigger you become in the industry, the more people you will have to manage. Having impeccable attention to detail skills is crucial as you will have to make sure minute details like names of attendees and dietary preferences are noted correctly.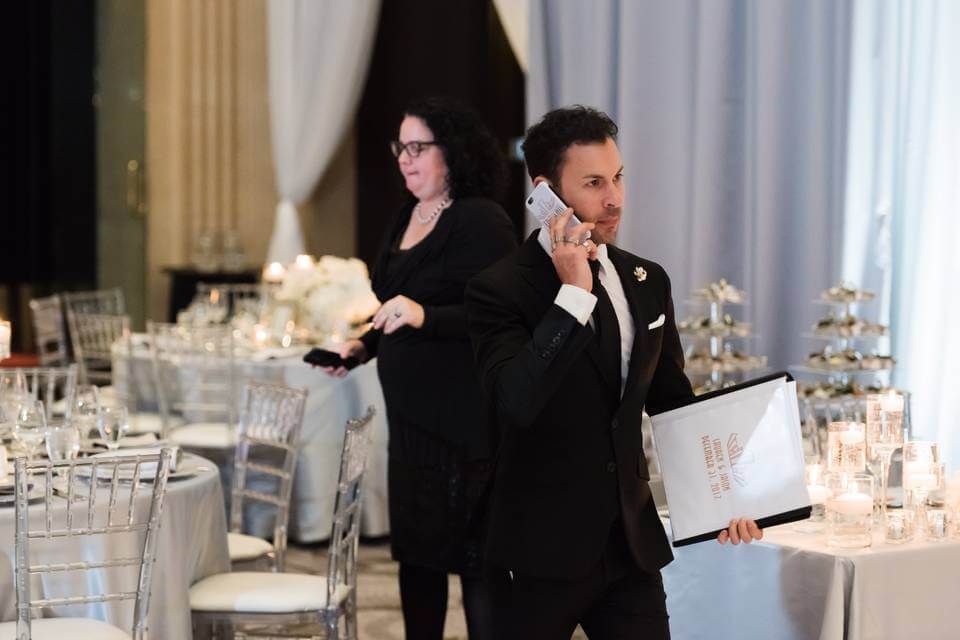 Creativity 
In a role like this, being creative is essential. The one thing that will set you apart from other event planners is the ability to put together an event people remember every time. This is especially the case if you plan weddings and special events.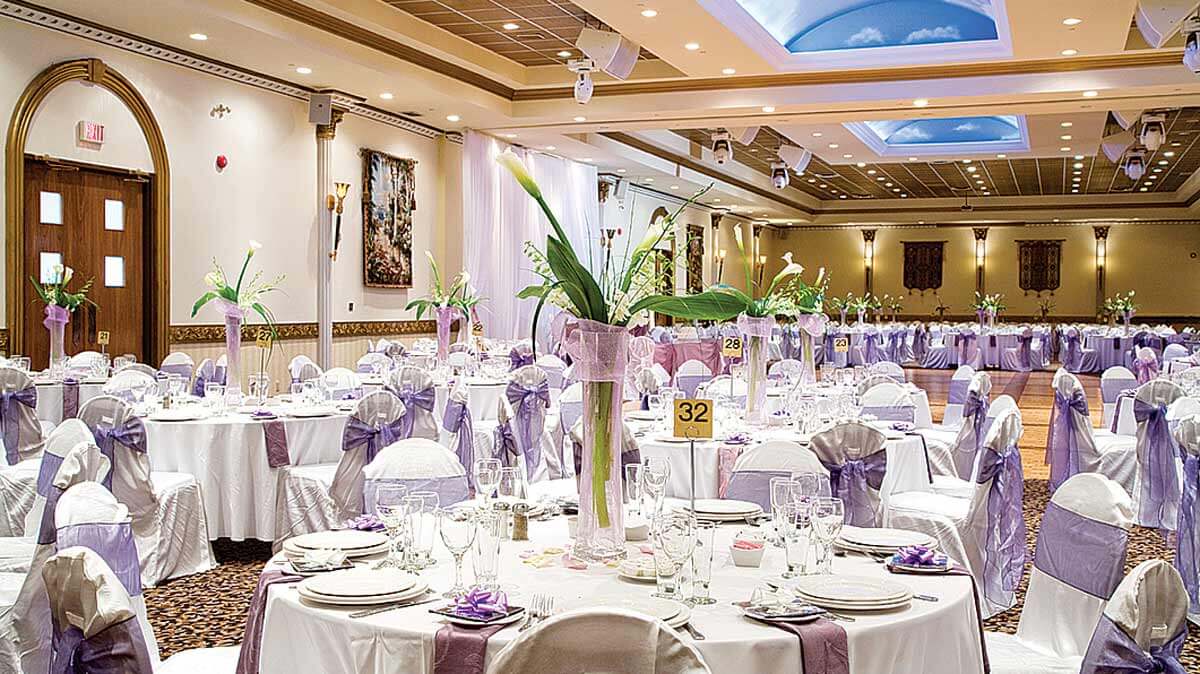 Communication Skills 
Negotiation, speaking to clients, exchanging ideas, and tasks like that require communication skills. You need to not only be great at speaking but listening too.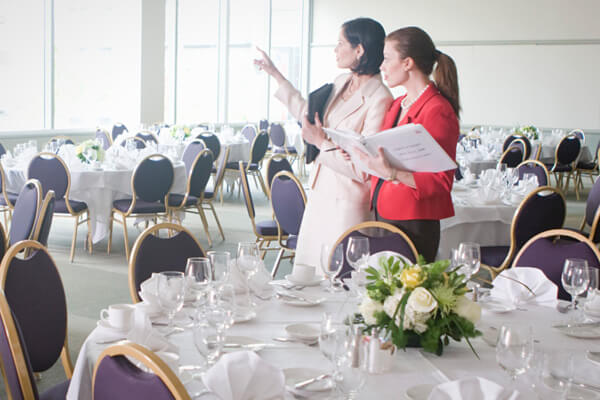 Numerical Skills 
Depending on the kind of tasks you manage in an event, there will be times when you might have to handle finances. Hence, a certain amount of basic numerical skills would be beneficial.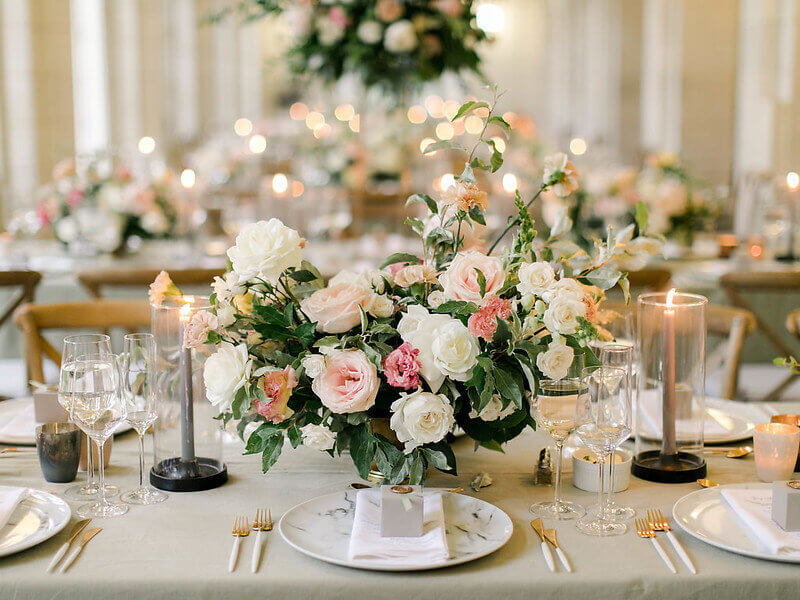 Problem-Solving
Planning an event is not easy and you will meet a few obstacles. This is where your problem-solving skills will come into play. Be it managing a tight schedule or dealing with late vendors, you should know how to handle tasks in high-pressure environments.
Salary
An event planner's salary is highly dependent on the experience they have and the kind of event they are planning.
In the US, the average salary for an entry-level event planner is around $34,000 a year and, in the UK, it is £27,500. This obviously depends on the location of the event planner as well, but these are numbers you can expect to see when applying for roles.
6 Steps to Becoming an Event Planner
Get a Degree
A degree in hospitality is not crucial but it can help you get noticed. However, even if you do not have a relevant degree, make sure to have transferrable skills and showcase your interest in event planning.
Gain Experience 
Getting experience is more important when you want to become an event planner. Take on local volunteering roles if you are not in the industry already.
Make a CV and Portfolio 
A CV, as well as a portfolio, is important when showcasing your talent and skill. Don't just send emails after emails stating you're interested in working with nothing to show. Build a portfolio of everything you've done (add pictures if you can).
Get Certified 
After a few years in the industry, you can choose to get certified. If you haven't picked a specialized field yet, get a general certification. But make sure to obtain at least one so you can improve your professional standing.
Make Connections 
Networking is a key aspect of this industry so make sure to speak to people when you meet them at events. Keep your business cards with you always, you never know where you may meet your next client.
Use Social Media
With a rise in online businesses, you will have to get in on the trend. Engage with people via Twitter, Instagram and of course, LinkedIn. Be active and keep an eye on your analytics to make sure you're engaging the right audience.
Conclusion
This is a worthwhile profession
Event planners continue to influence the lives of their clients. Planners are involved in different important moments in life, such as wedding celebrations, birthday and retirement parties, company openings, product promotions, company anniversaries, etc.
As a planner, you will arrange the food to tempt the guests. You must carefully design table decorations to fit the theme and color scheme of the event. Your time management and organizational skills allow the program to come to life within budget and the client's wishes will be fulfilled without making them feel pressured.
Event planners have a unique opportunity to help society and change the world!