Kids Plastic Folding Chair
We are one Steel Plastic Kid Children Wedding Folding Chair wholesale in Qingdao China more than 15 years, we also have branch factory in Ningbo, so we can ship the plastic kids folding chairs from different seaport for prompt delivery.  FOB Qingdao and FOB Ningbo both available.
Production quantities: 150000 pieces monthly / 5000 pieces per day.
Weight Capacity:  305 lbs
Quality Warranty: 26 months
Chair weight: 5.5 lbs
Package: 10 pieces per box, box size: 65x34x30 cm
Color: Black, White, Blue, Pink, Yellow, Red, etc.
Feature: with UV protect,waterproof, removable seat pad together
Function: Event Rental/outdoor event /Children Birthday Parties /Hotel / Restaurant
MOQ: 200 Pieces
Production time: 5 to 10 days
Description
Steel Legs Plastic Kids Folding Chairs with Plastic Round Table.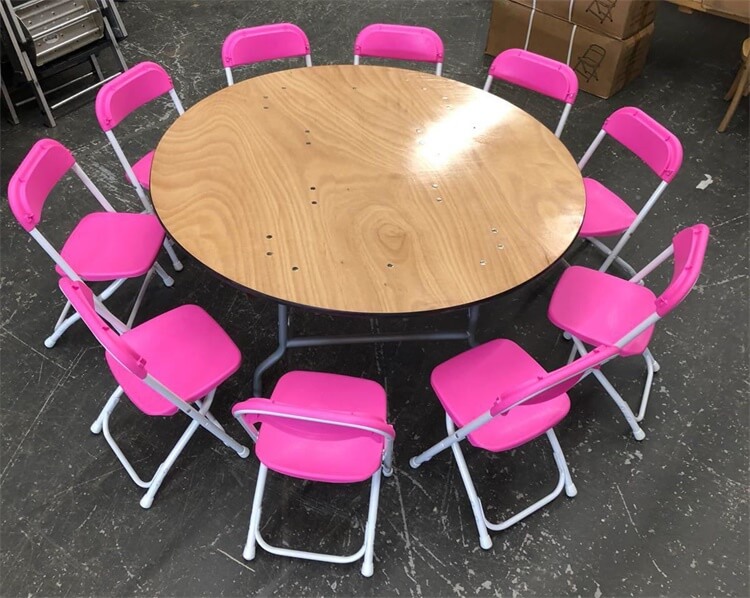 Welcome to visit our factory, so you can see we are very busy for customers orders
Our collapsible plastic children's chairs are designed to be durable.Made of sturdy but comfortable plastic
and with a sturdy metal frame, they can stand up to everyday use even in the busiest kindergartens.
Certificate of our kids plastic folding chair
Standard of BIFMA
Production process of plastic folding chair
Let us show you different color of our kids chairs
The richly textured seats are carefully designed to improve comfort for hours of use.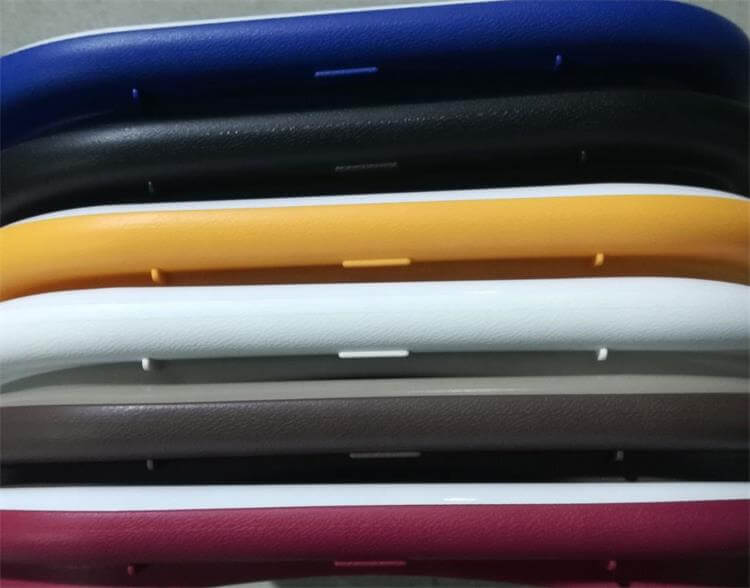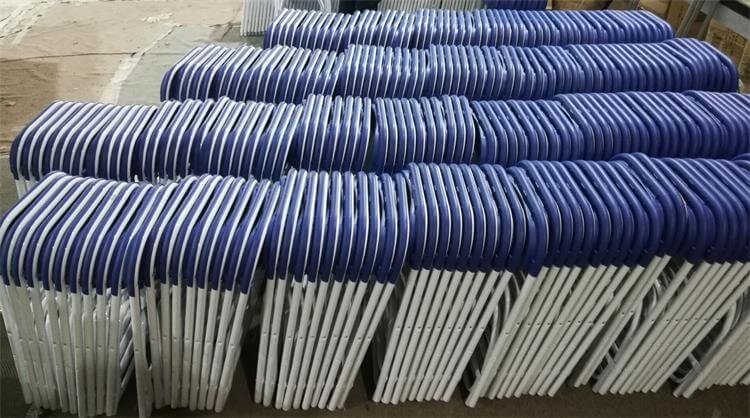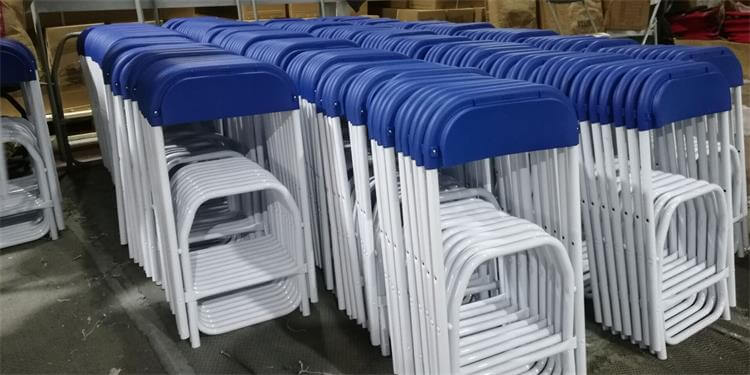 Curved polypropylene backrest and seat are comfortable, suitable for your needs.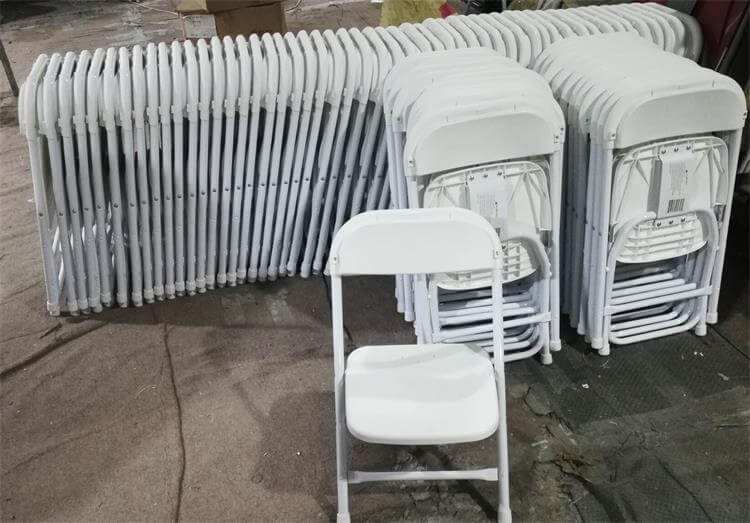 Plastic folding chairs are easy to place and arrange, facilitate compact storage, and provide ideal seating for
large gatherings and special events.Some models are designed for heavy outdoor use, offering the ultimate
in versatility.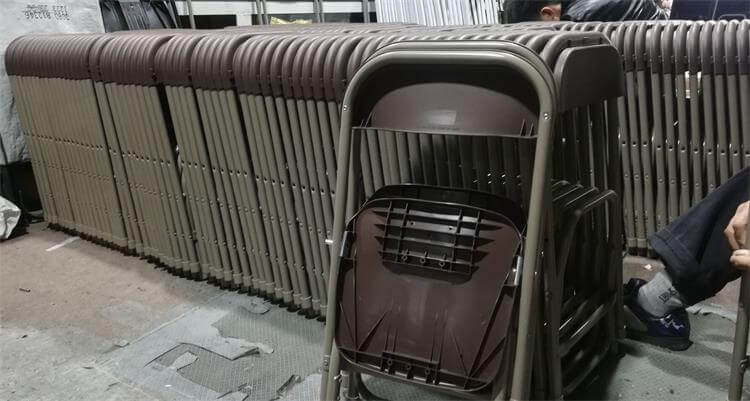 Seat back drain hole, suitable for all weather use!Rubber foot for floor protection.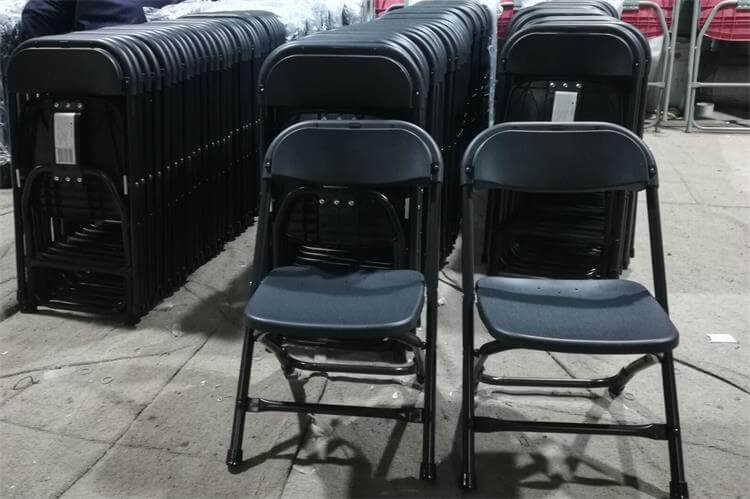 Not only does every chair have a safety label.They are lightweight, easy to handle and store.
Can load around 100 kg, so adult person can seat the plastic kids folding chairs.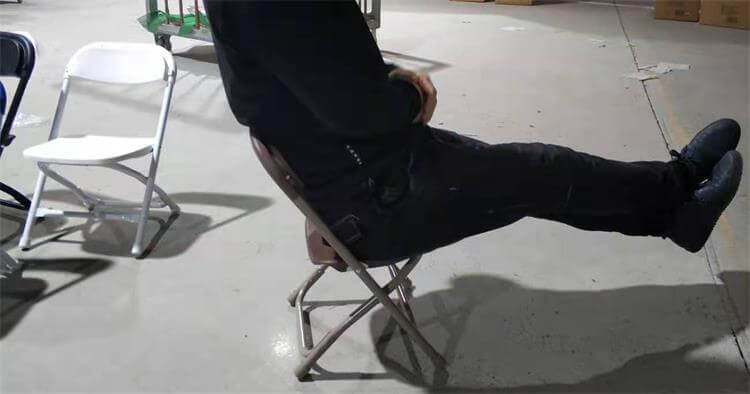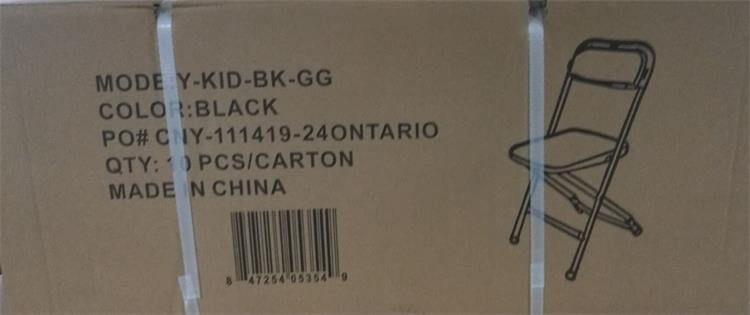 Outdoor use, good weather resistance, stain resistance.And provide children with seats specially designed for
them to keep when they are no longer in use.This plastic folding chair will be an exciting addition to any
classroom, day care center or home.