Modern Clear Acrylic Counter Bar Stool Manufacturer
Equip your modern indoor or outdoor dining area with this clear polycarbonate stackable stool with a drain seat. The raised drain seat is easy to clean, ensuring guests enjoy your signature drinks, appetizers, entrees, and desserts at a comfortable height. The clear finish will brighten any room and add sophistication to your kitchen, bar, game room or dining room. With the added benefit of being able to stack, it provides the perfect type of seating when a tidy floor is desired.
Rubber feet protect your beautiful floor.
This chair is stackable.
Suitable for indoor or outdoor use.
Polycarbonate Molded Construction
Protective rubber floor sliding
Transparent crystal finish
Description
This Acrylic Counter Bar Stool will make everyone who wants to go for a ride together. Nearly invisible takes up less visual space,
illuminates crowded spaces, and can make a small room appear larger. Backless design, transparent crystal finish,
suitable for outdoor use.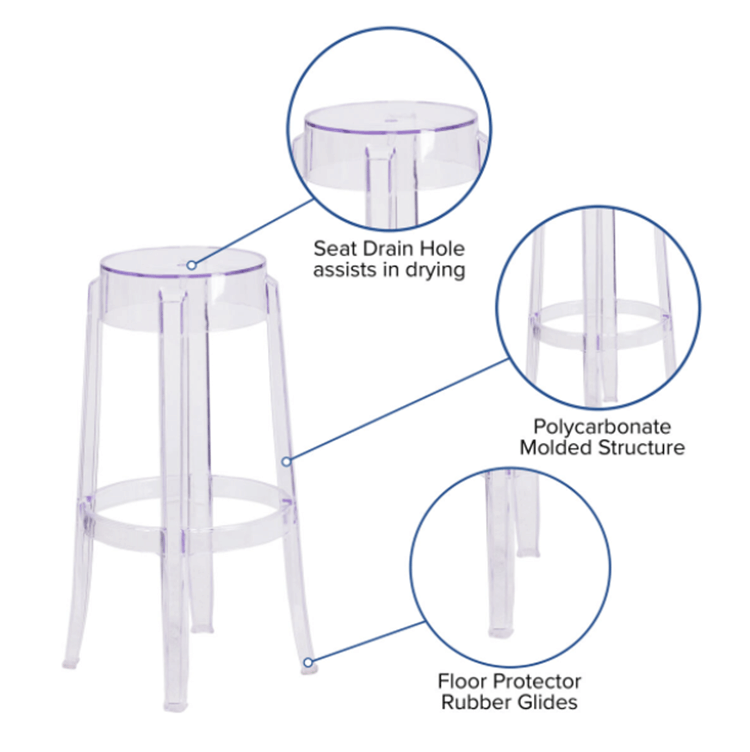 Acrylic Counter Bar Stool Dimension
Stool Dimensions – Product Dimensions: 13″L x 13″W x 27.75″H; Seat Dimensions: 11.2″L x 29.5″H;
Plastic Thickness: 0.3″H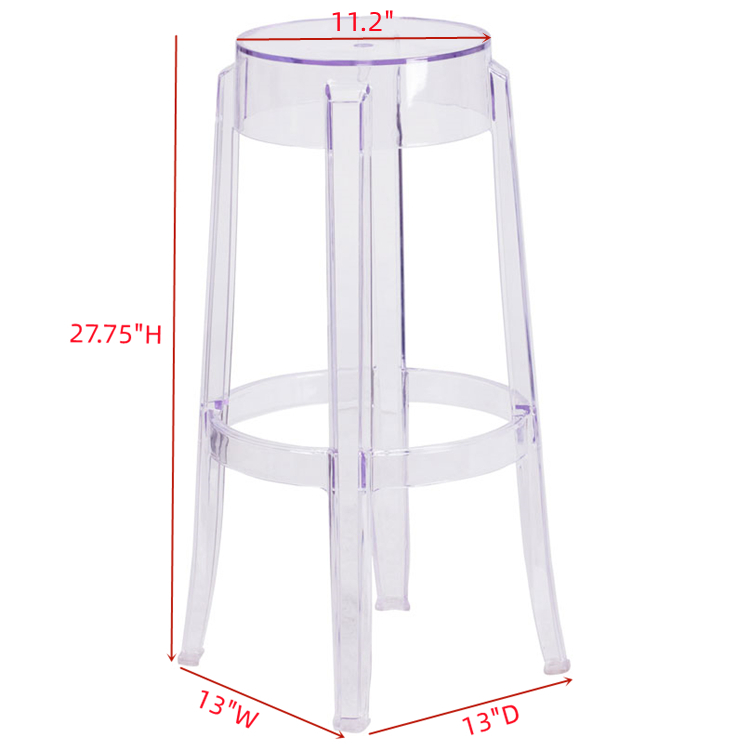 Made from a single piece of polycarbonate, this product is contemporary in style and has a smooth finish
with a beautiful finish that resists UV rays to reduce discoloration. A stool that can be used indoors and
outdoors. Large stools will add an elegant and sophisticated look to your home, kitchen, or bar.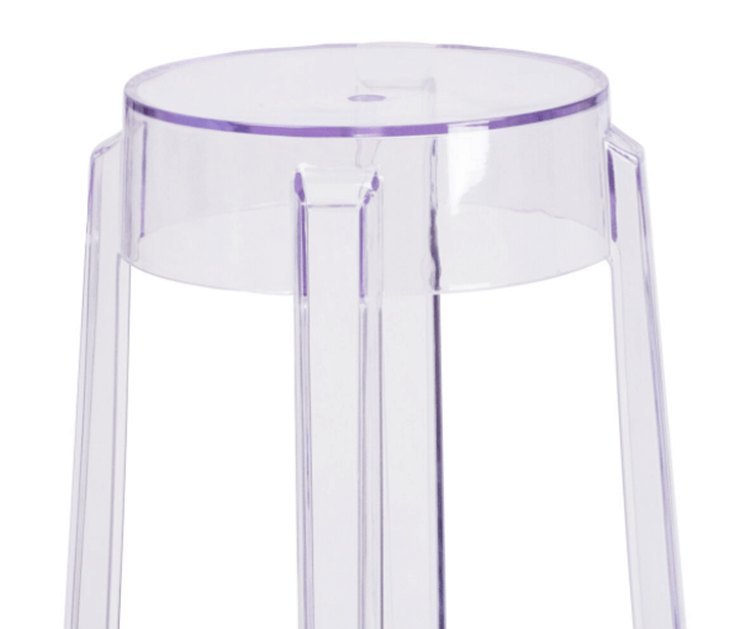 Polycarbonate high stool. Modern contemporary design. Can be used indoors and outdoors. Scratch resistant.
Commercial grade plastic polycarbonate resin. Strong legs and structure. Stackable.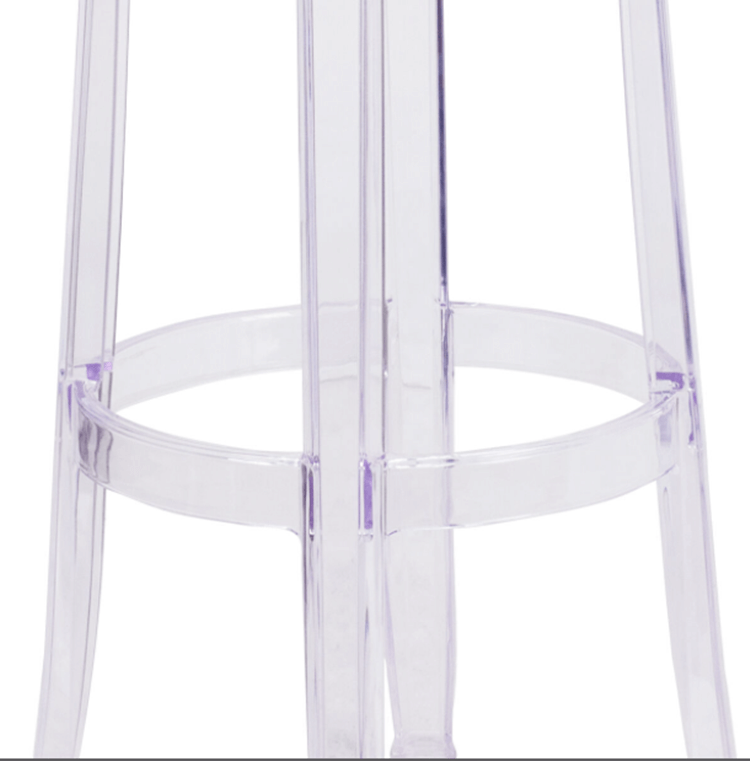 It is made from a strong and modern polycarbonate material from Japan, unlike some cheaper versions from
Thailand which is cheaper makes our chair stronger and more scratch-resistant. The material enters the machine,
is melted at high temperature, and then molded in the mold, and the chairs are all formed in one piece.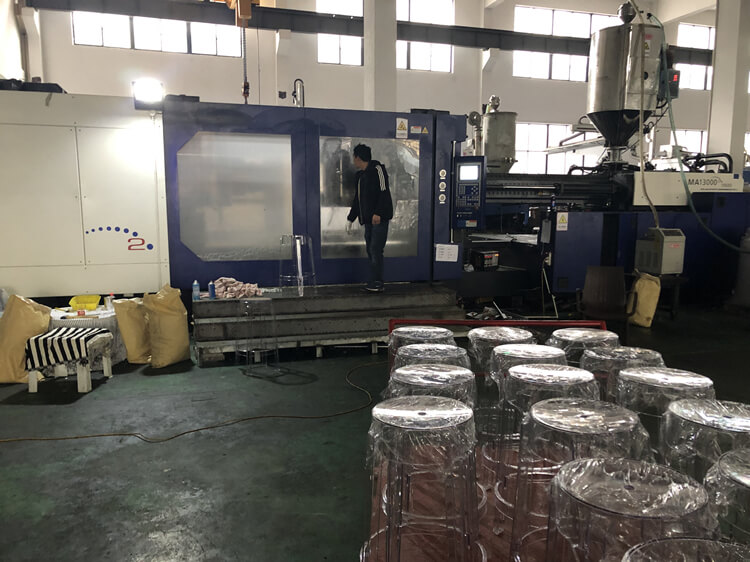 After the chair is made, the edges are trimmed to make it smoother and then covered with a protective film
to prevent dust from falling on it.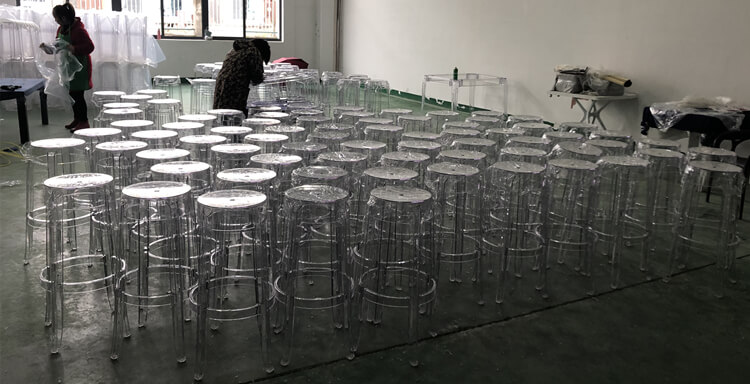 Transparent stool with strong design appeal. Shape with slightly curved rounded legs. With a unique look
and elegant lines, Charles Ghost is a clear polycarbonate monomer that is indestructible and can be used anywhere.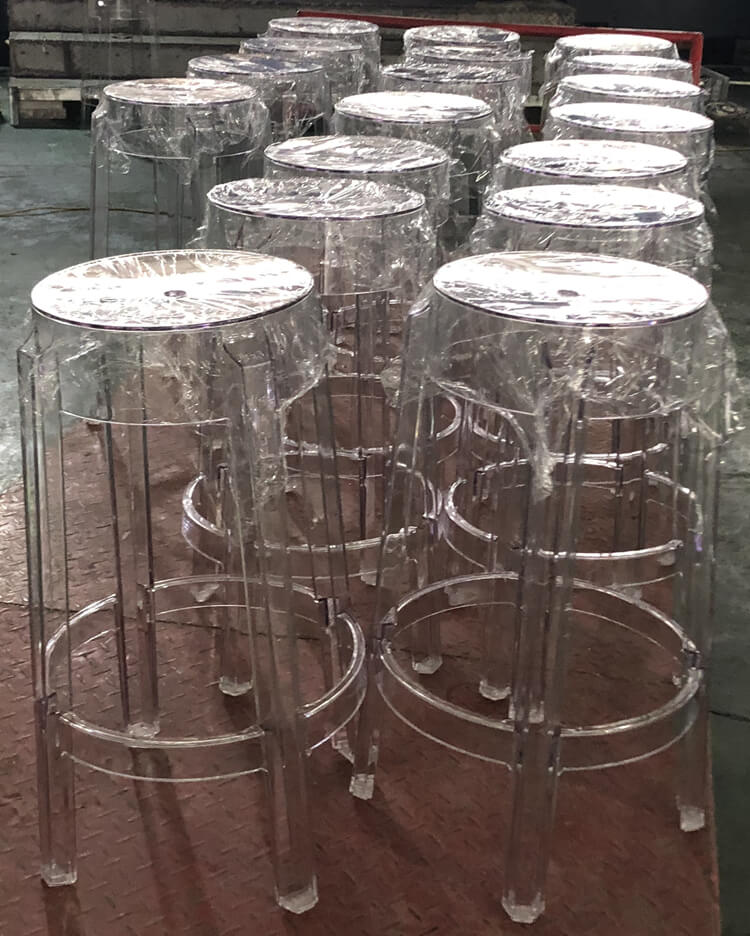 The meticulous workmanship, comfortable hand feel, and beautiful appearance are more in line with modern
people's pursuit of beauty. Stable and not swaying, while ensuring the bearing capacity, it allows you to use it
with confidence.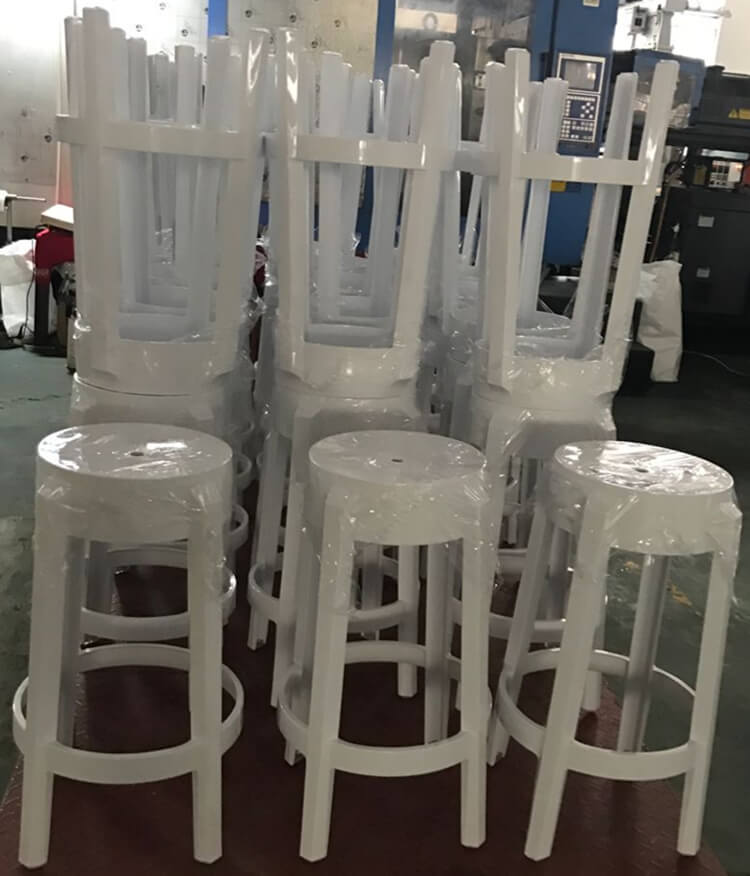 This bar stool is perfect for a modern design. This bar stool is a stackable bar stool made from the highest
quality unbreakable polycarbonate designed for a budget price point. This bar stool is available in clear,
clear smoke grey, clear amber, clear black, bright white, and bright red.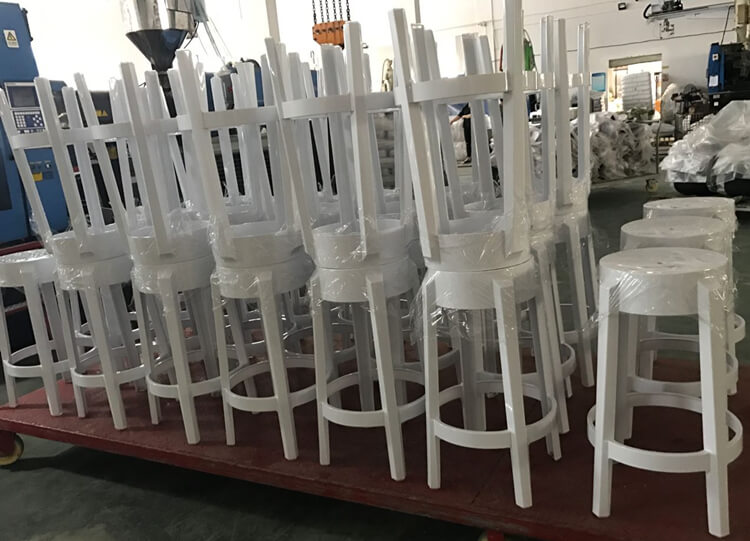 Our modern clear acrylic counter bar stool can be packed in cartons, which can better protect the clear bar stool
during transportation. Some customers prefer cartons.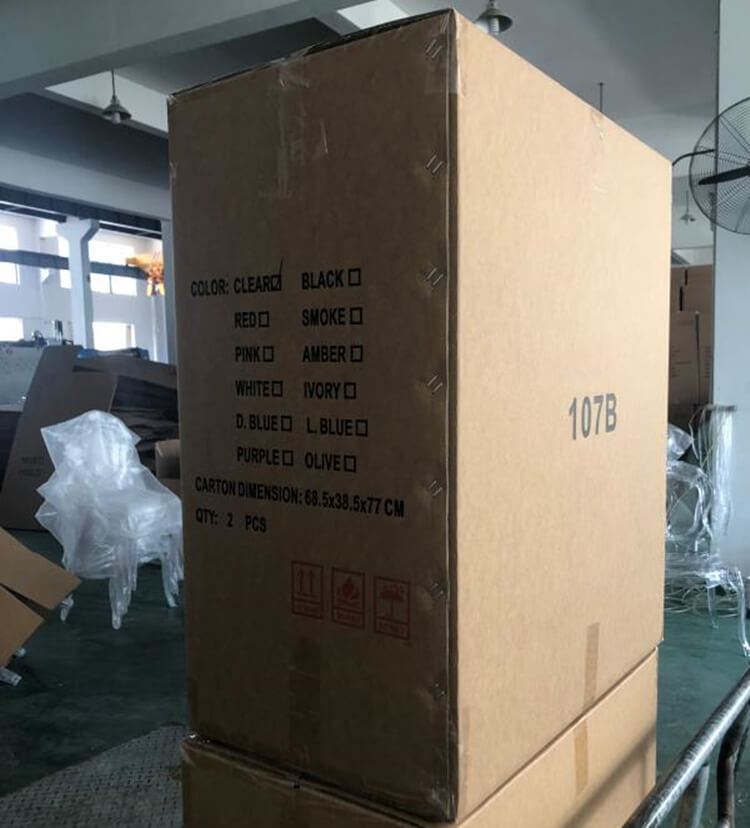 Our clear bar stool can also be packed naked. Since the shipping cost is more expensive now, more
transparent bar stools can be packed naked. Although it is naked, there is no need to worry that the chair
will be damaged during transportation. We have professional packing workers who can pack the chairs very carefully.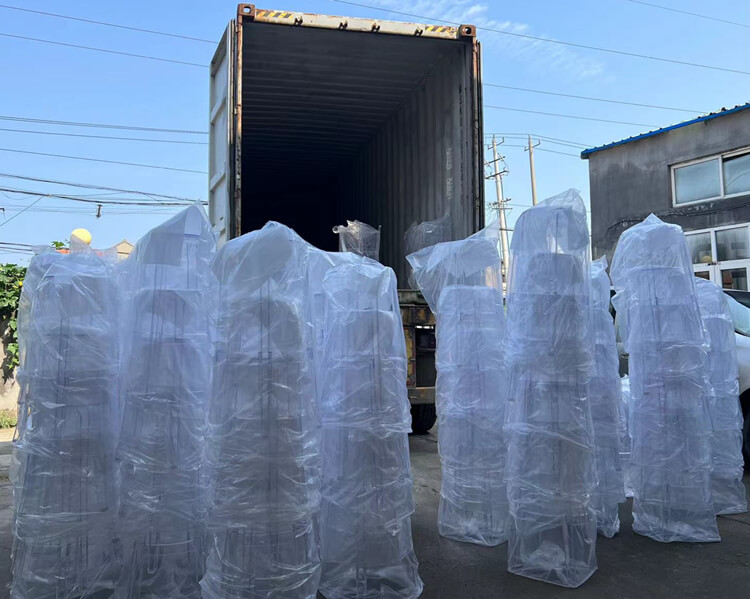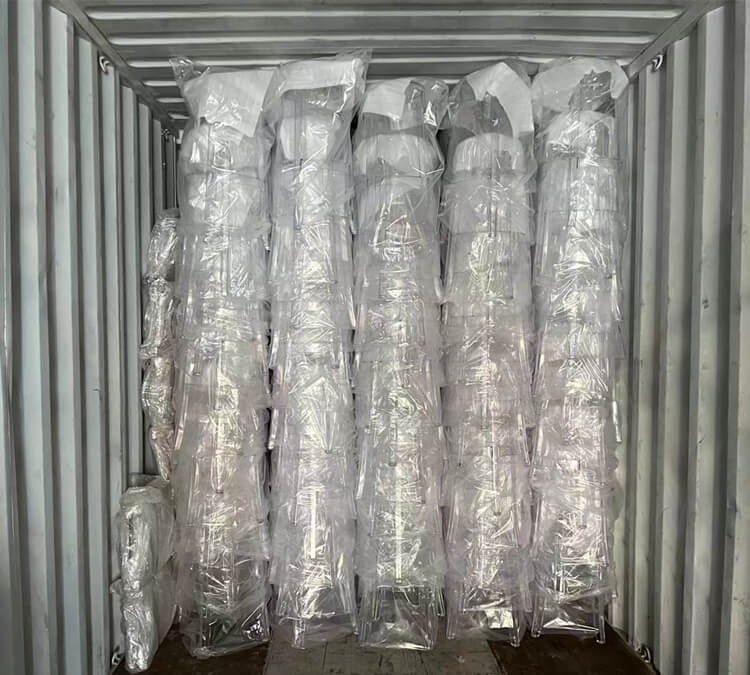 The Acrylic Counter Stool features softly flared legs that evoke classic 19th-century designs but are perfectly
suited to contemporary living. The clear finish will brighten any room and add sophistication to your kitchen,
bar, game room, or dining room. It goes perfectly with the bar. With the added benefit of being stackable,
this stool provides the perfect type of seating if you need to quickly clear floors for cleaning or other uses.