Resin Folding Chairs
Resin folding chairs wholesale started being produced in 1998, and the productivity of them is 20000PCS so far. We are a professional furniture manufacturer, specializing in manufacturing all kinds of resin folding chairs in Qingdao. Resin Folding Chairs, also named wimbledone chais or named americana chairs. We offer customized chairs and chair colors. In addition, resin folding chairs wholesale have passed SGS inspection. Production process and packing are of high standard and quality. Moreover, we can provide all kinds of transportation are available, but the container is the most preferred one.
Resin Folding Chairs Feature
Resin folding chair size: 78*44*45cm, 4.2kgs/pc. Lightweight Design.
Foldable, it's easy to take and store and save the shipping space.
Made of Polypropylene Resin and Vinyl Padded Upholstered Seat
UV Stabilized and Waterproof, don't worry about the sunshine and rainy at outdoor.
The seat loading capacity is 140kgs, have passed SGS test.
The structure of the resin chair make the folding chairs durable and not transformative.
We can provide you the changeable cushions if you need.
MOQ:

300 pieces
Description
We accept resin folding chairs wholesale business, we are the resin folding chair manufacturer in China.
Our padded chairs 2-year guarantee and Never change yellow. Our customers come from over the world.

Let us show all the details of resin folding chairs wholesale as following: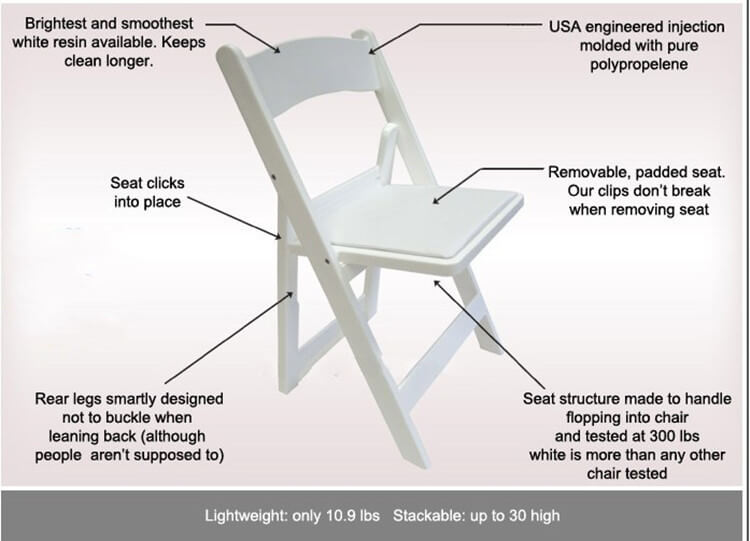 Brightest and smoothest white resin available. Keeps clean longer.
The USA engineered injection molded with pure polypropylene.
The white resin folding chair's seat clicks into place.
Removable, padded seat. Our clips don't break when removing the seat, and the seat long time,

does not change shape.

Rear legs smartly design not to buckle when leaning back(although people aren't supposed to)
Seat structure made to handle flopping into a chair and tested at 300 lbs, white is more than any other chair tested.
Lightweight: only 10.9 lbs  Stackable: up to 30 high
Minimum order quantity: 300 pieces
Our Resin Folding Chairs Wholesale Size
Resin folding chair size: 78*44*45 cm, 4.2 kg/piece . Lightweight Design.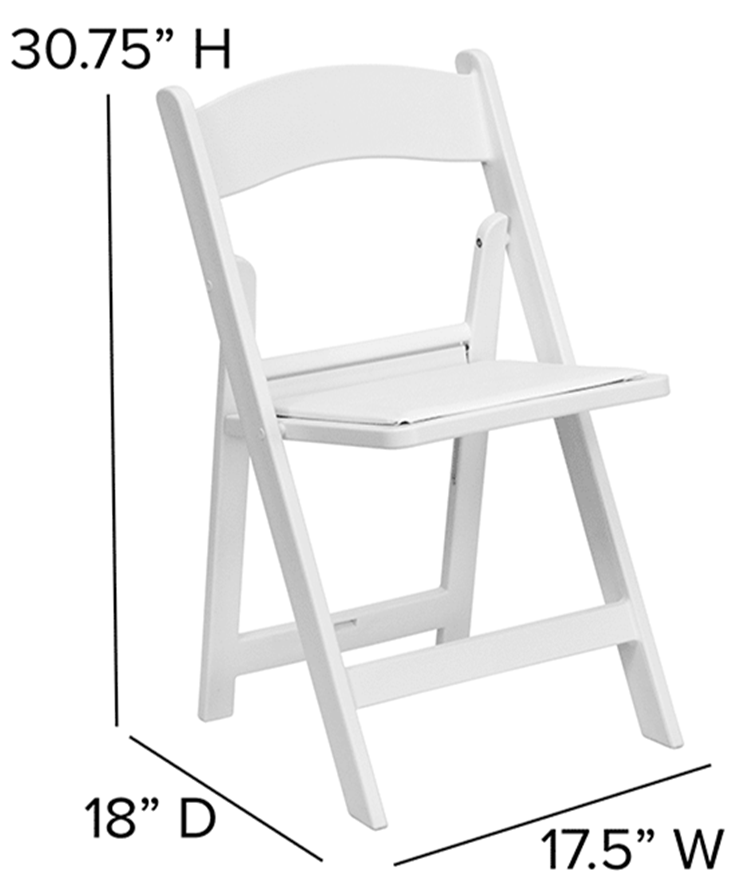 A resin material is 100% pure polypropylene, in the molding process with an ultraviolet protection agent. This
ensures that the black resin folding chair does not fade or lose its bright appearance over time.

Quick and easy resin folding chairs are the most popular at the event. Each resin chair weighs only 10.5 pounds,
so you can carry several at a time. Open the seat and take care to lock the seat position for the stability and
safety of your customers or guests.
Let us show you how to produce the folding padded chairs: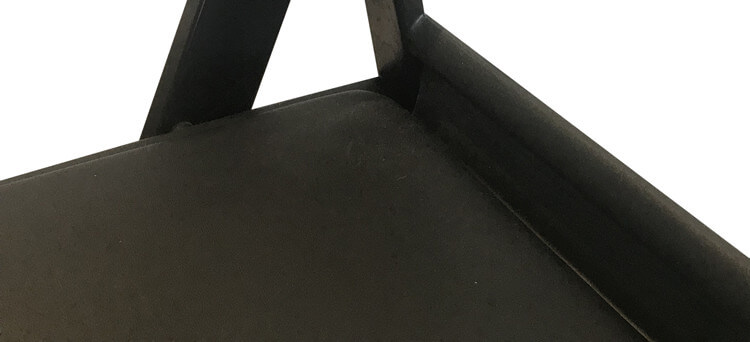 In any weather, resin folding chairs wholesale can be used indoors or outdoors without worrying about dampness. A
simple, beautiful chair with a color-matching bolt cover enhances the look.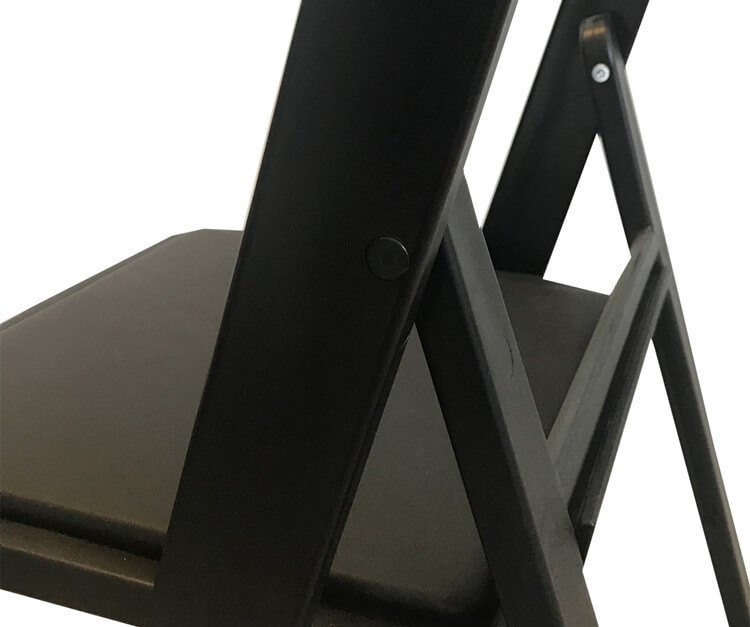 This is the bottom of the padded seat, It fixed the frame very closely. And it can change during cushion is old.
This is a little different from the wooden padded folding chairs.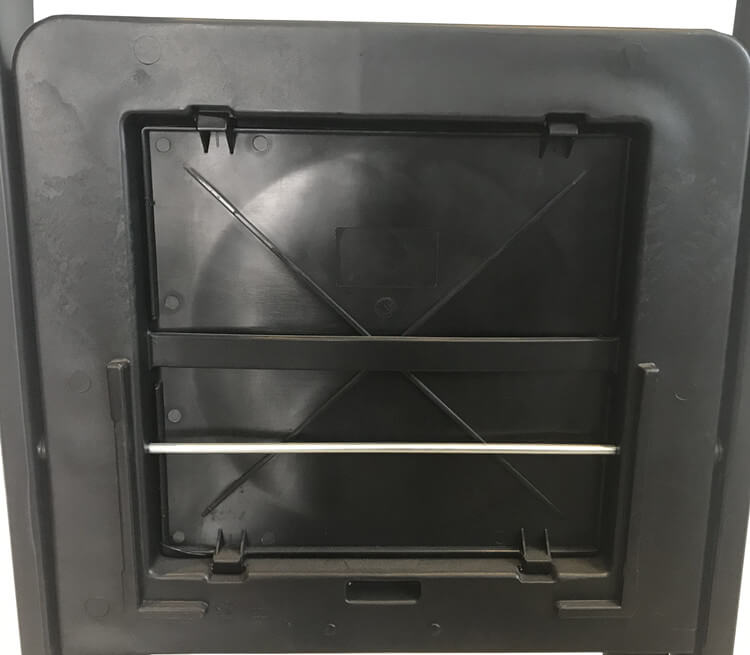 So you can see how stronger our chairs
The cushion of our padded folding chairs can be removed for maintenance, normally white color is popular,
white resin folding chairs with white vinyl padded seats can be with replacement seats for padded resin chairs.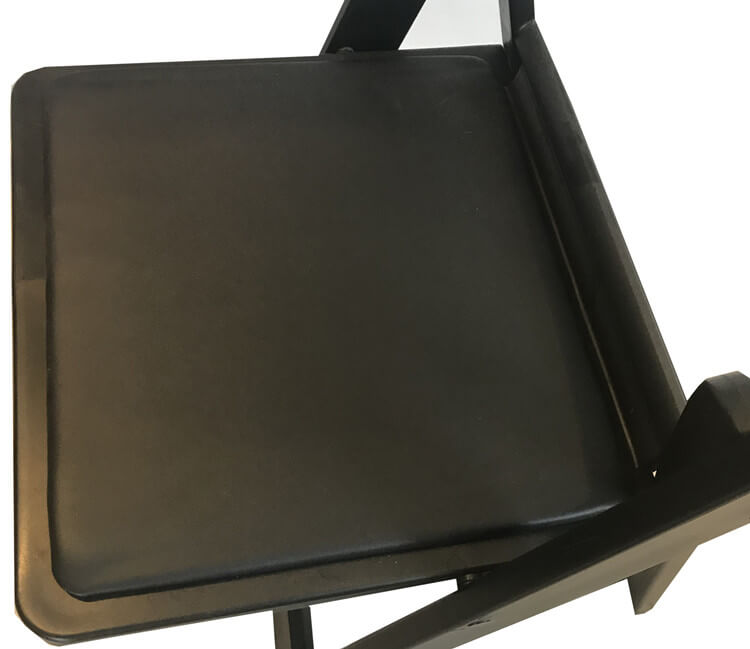 We have been adopted the superior machinery plant to make the mold of chairs for lets and frames. The
worker in the picture was cutting the spare stuff.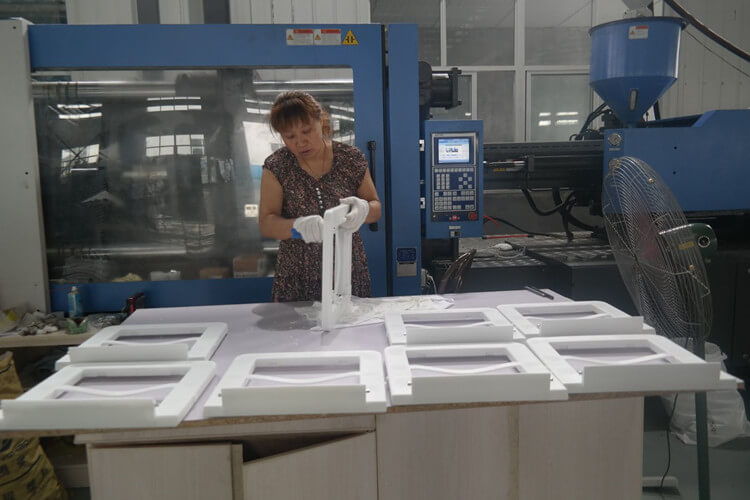 For the resin folding chairs, we have a large capacity of production, We have ready stock in our warehouse
and that can meet your delivery time. The lead time is also very fast, especially the big order.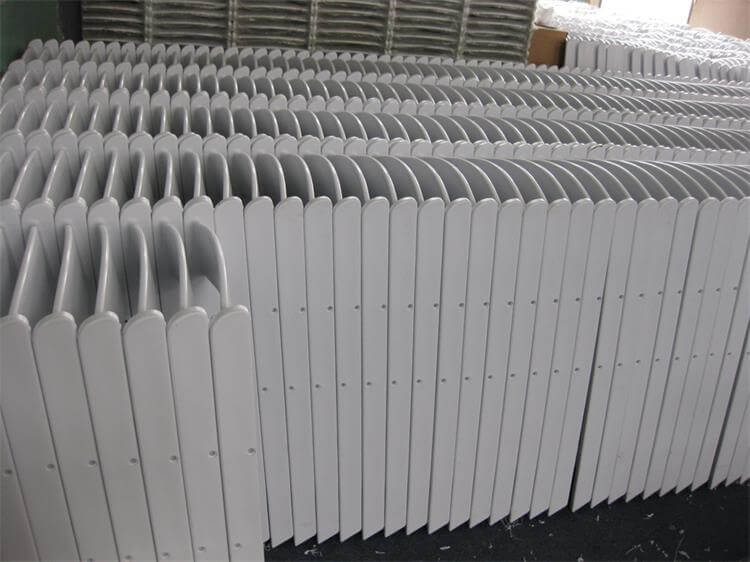 We assemble the pads on the chair's frame, then the whole chair is finished now.

We attach importance to every process in production and strive to achieve the best. From the choice of materials,
even the galvanizing process of a screw, we all require the best to ensure the quality of chairs, customers can use it
for a long time, and the leather quality of the cushion also requires high quality. To prevent the seat cushion from
rubbing when folding the chair, we will put a piece of paper on the cushion during the packaging to ensure that the
leather is not rubbed off when folding.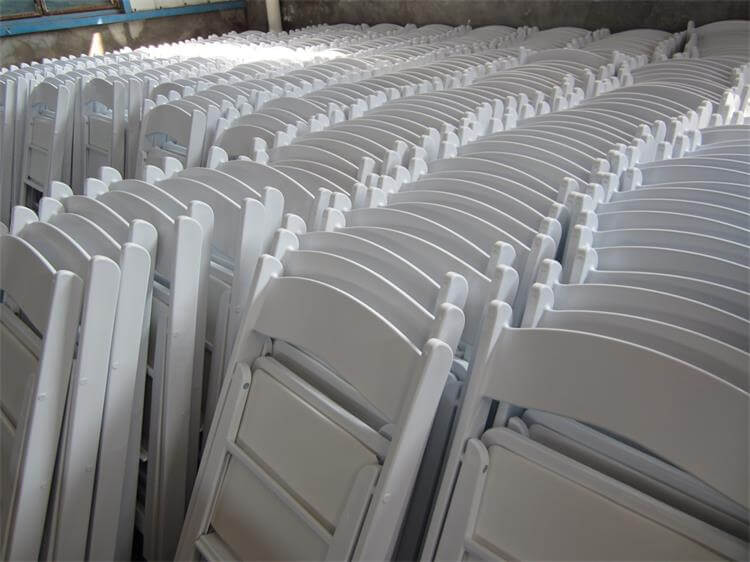 As the demand for white resin folding chairs is particularly large, the use is particularly wide, and the fixed purchase
quantity is relatively large every year, so we will always maintain a certain inventory. We produce more than 5000
sets of chair frames, ready to update and ship at any time. Because of the fixed inventory, after our customers place
an order, we can quickly install the cushion and ship it.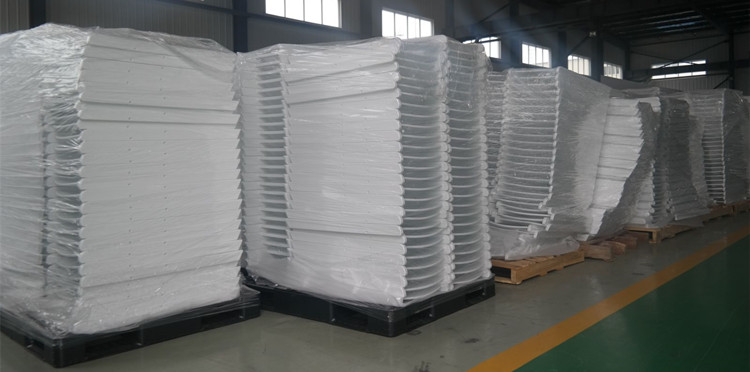 Which color is most popular and widely used?
Yes, white is an immortal classic color, and data proves that more than 65% of imported buyers will buy white.
White is easier to match the table and decorate the scene than black and maroon.
How about Black Wimbledon chairs wholesale?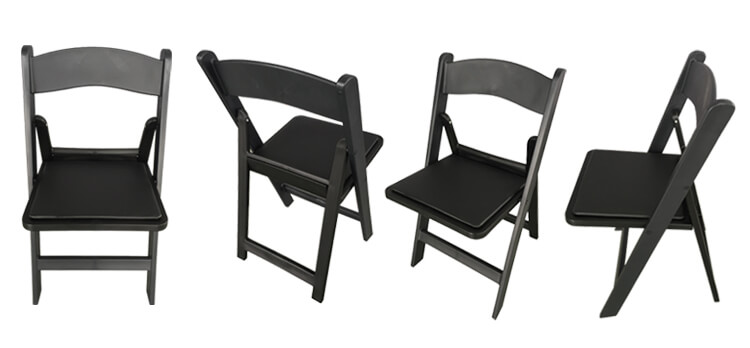 Most of the black Wimbledon chairs are equipped with black cushions. Some customers like to wear brown
cushions, but few customers have white cushions. Black chairs are used for special occasions, such as funerals.
Through these detailed drawings and mass production drawings, you can not only see our production capacity, but
also our strict quality requirements, not only from the selection of materials, the quality of hardware, and even the
installation, For packaging, we carefully control every detail to ensure that our customers receive high-quality
chairs.
On the premise of providing high-quality chairs, we also strive to achieve the most competitive prices. The same
quality is our price, and the same price is our quality. In this way, our buyers will be more competitive in their own
market.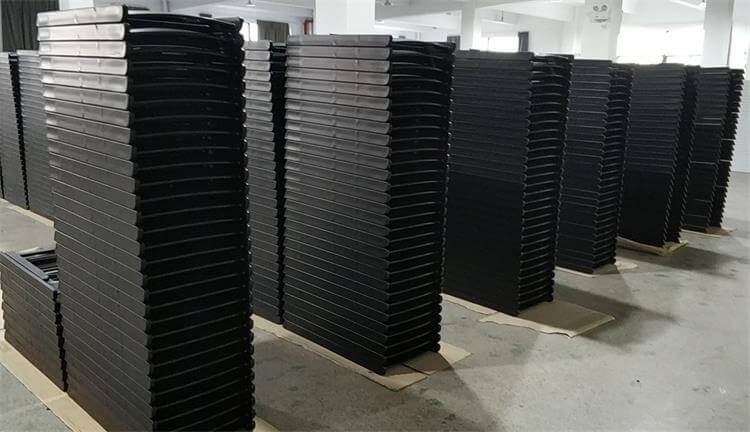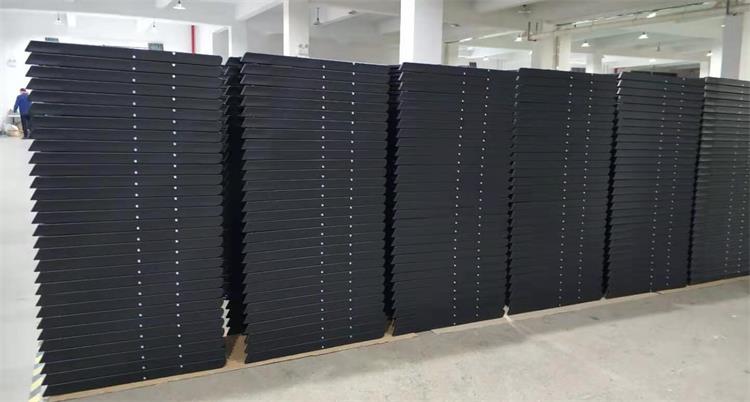 Mahogany padded chairs are as following: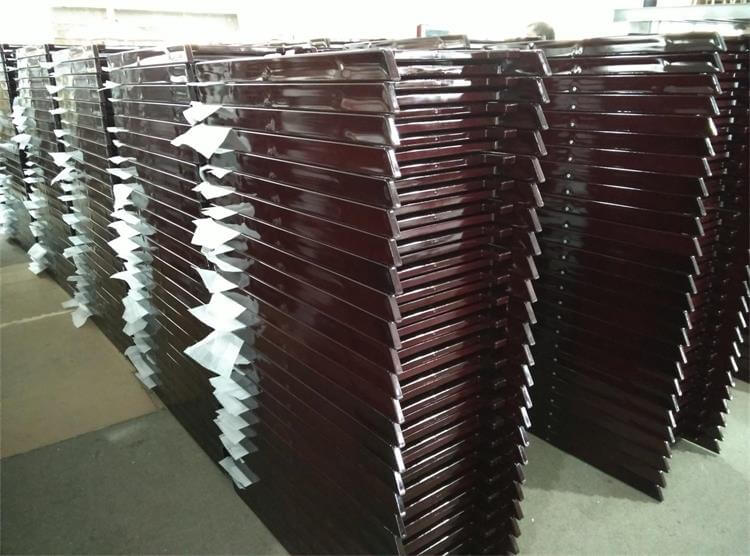 Although the total demand for chairs of this color is not very large, there are still many scenes that require these
chairs. What we need to explain is that the production process of the maroon chair is mainly the painting process.
Compared with white and black, it will be a little more complicated and requires higher technical requirements.
Our team has handled this detail very well, so in terms of production costs, the maroon chair will be slightly more
expensive than black and white. We believe that most buyers will also understand.
More photos as well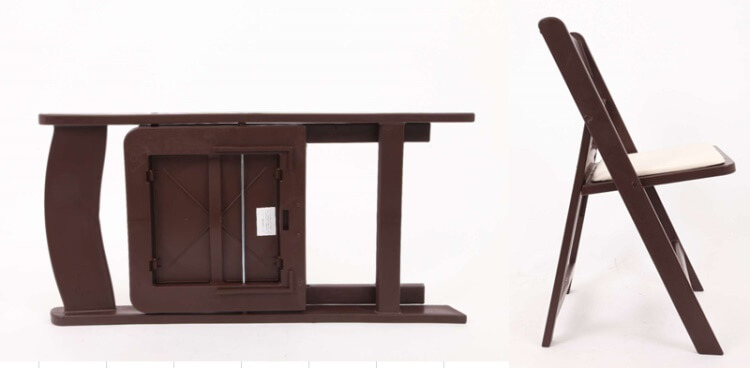 Chair Color of resin folding chairs wholesale
The resin folding chairs have three normal colors: white resin folding chairs, black resin folding chairs, and
mahogany resin folding chairs.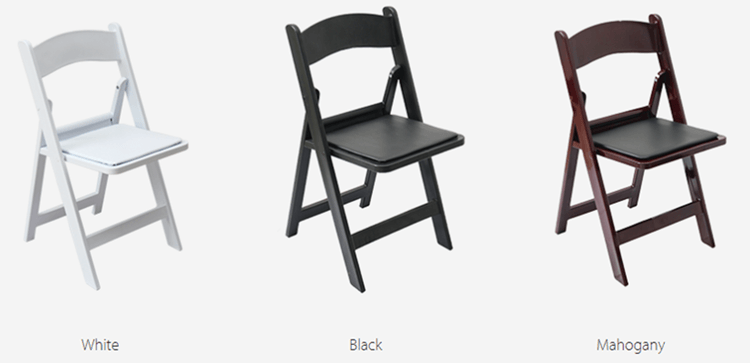 Generally speaking, the resin folding chair is 25 chairs stacked on top of the cart.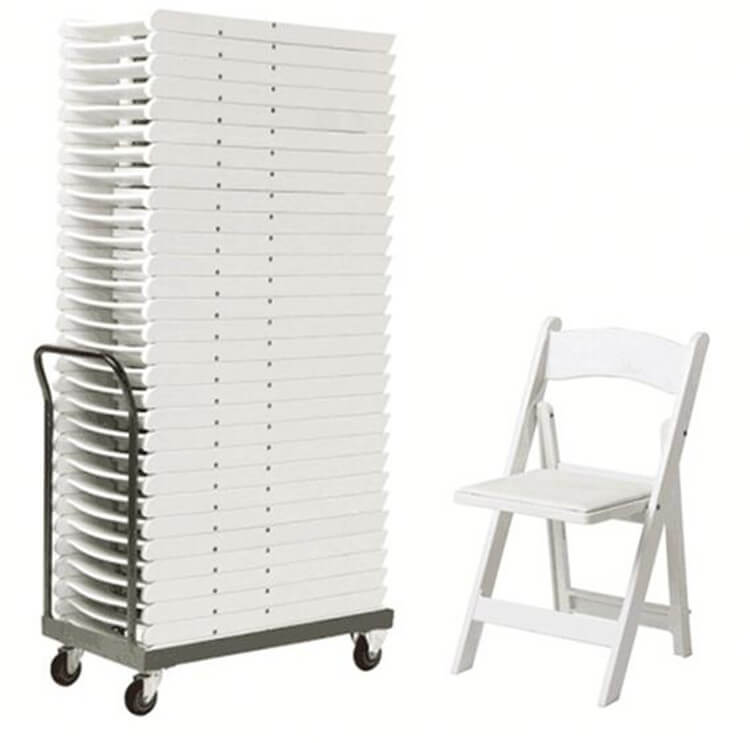 Four pieces are put into one carton, every chair has its plastic packages.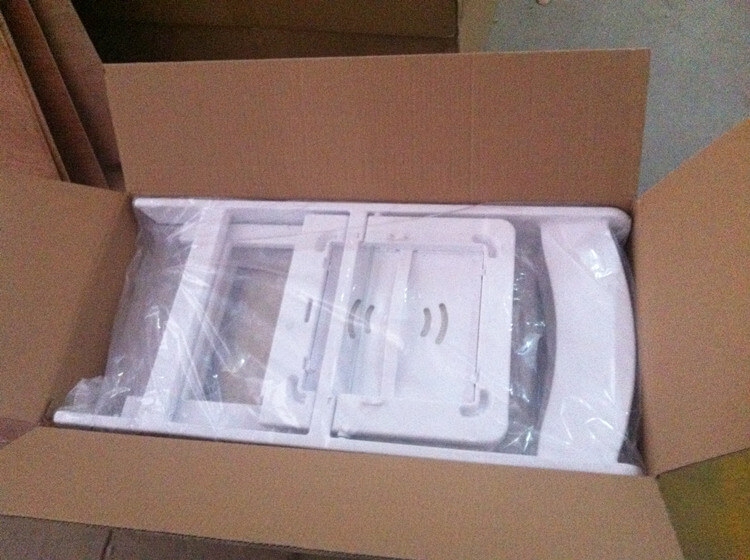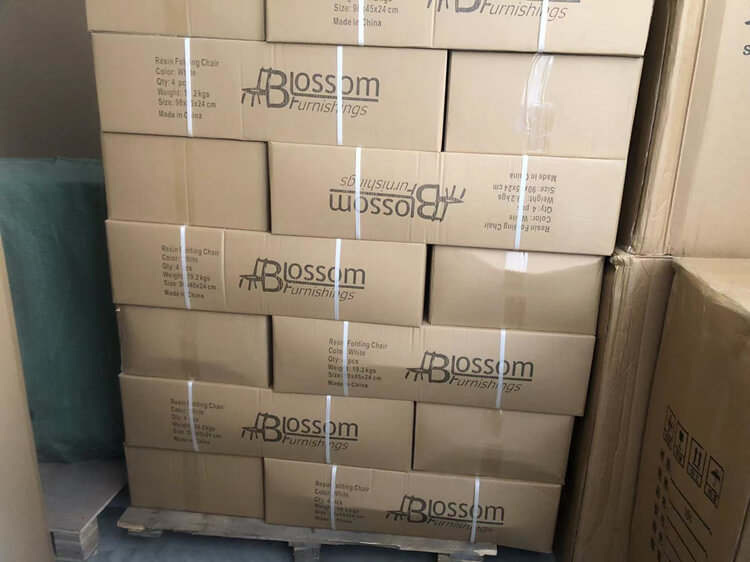 White resin chairs are our very hot sale products, they're very popular in many areas. It's also the best choice
for your rentals and any occasion.
Loading quantity in the container:
4 pcs/ctn ,1240 pcs /20 GP, 2500 pcs/40GP,  2900pcs/40HQ
Carton size: 90*45*24 CM CTN SIZE
CBM of each box is at  0.0972 cbm
200 pieces will be at 4.86 CBM
300 pieces will be at 7.29 CBM
500 pieces will be at 12.15 CBM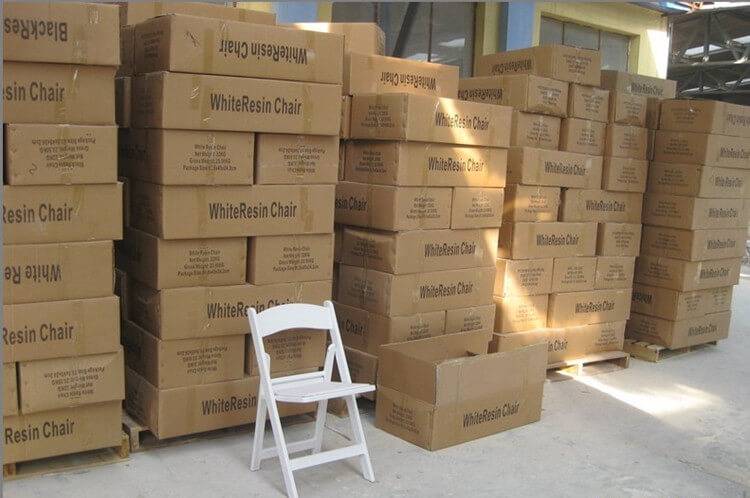 Can we ask pallets for folding chairs?
Yes, we can use a pallet, pallet size is 130 x 110 x 240 cm (for 100 pieces) as well.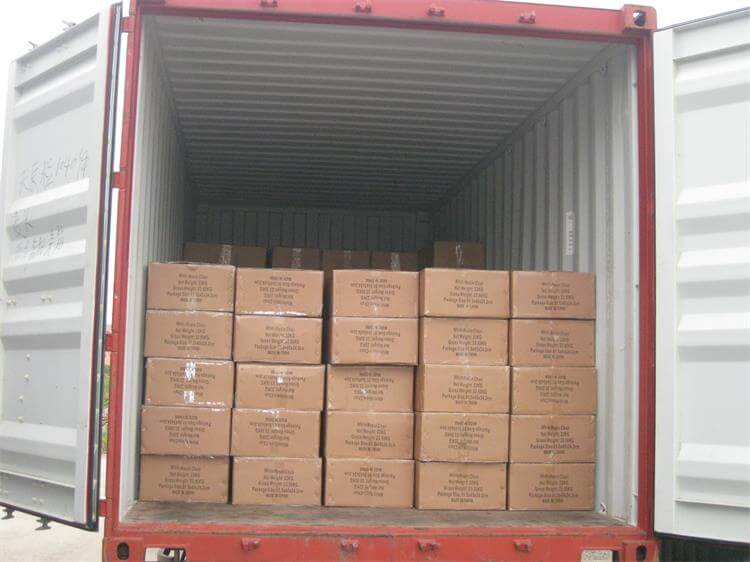 No matter outdoor or indoor, the resin folding chairs are excellent for your wedding, event, or party. Under
the sunshine, the chairs look more elegant and match your natural style. And you don't worry about the
color can change or fade. The different color chairs must decor your events beautifully and uniquely.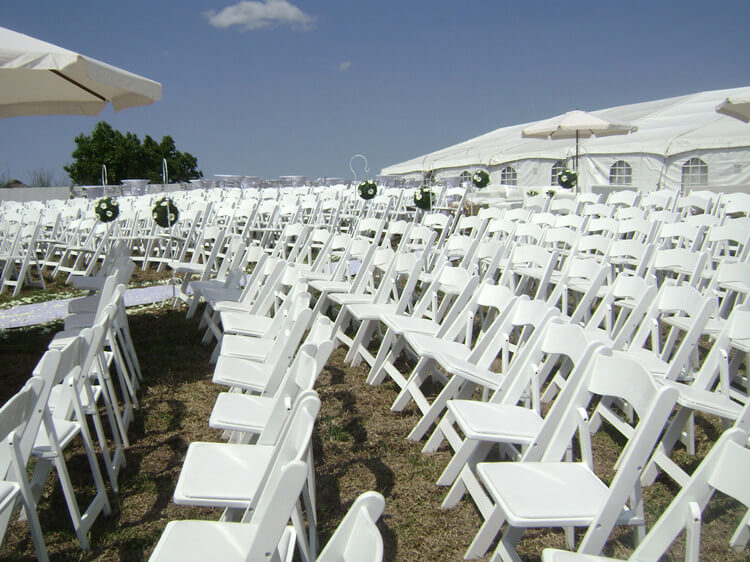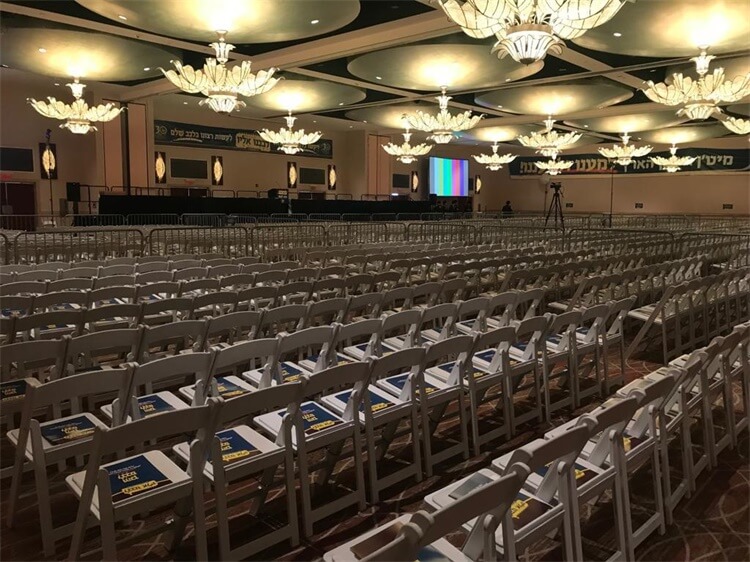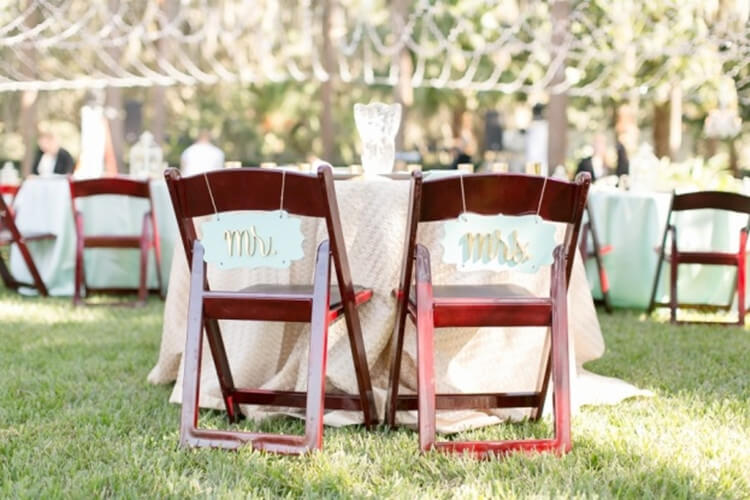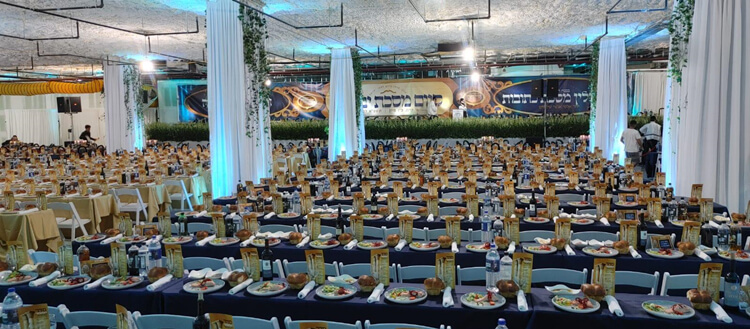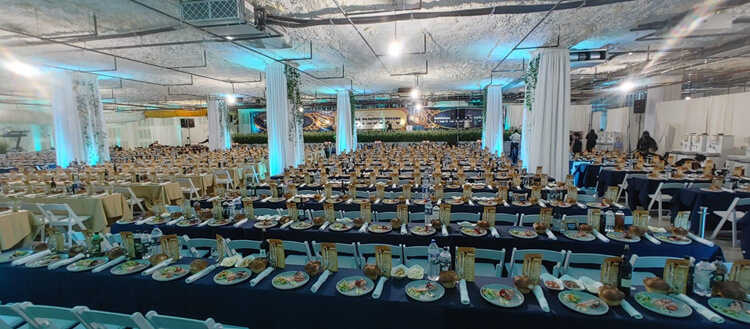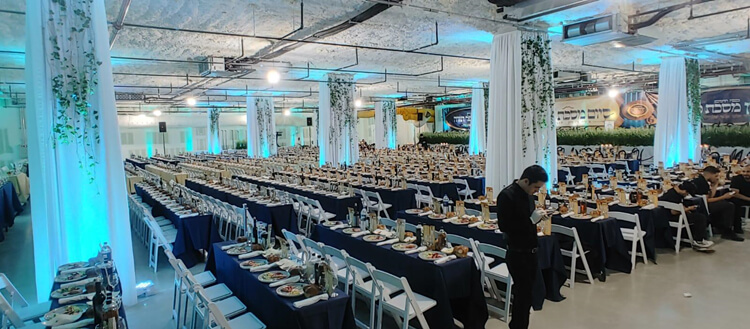 Resin Padded Chairs Production Process