Metal Folding Chairs Wholesale
Qingdao Blossom Furnishings, one of the leading metal folding chairs manufacturers in China, provide foldable metal chairs wholesale for event&party rental company. Producing wooden slat seat and metal frame folding chairs more than 30000 pieces monthly. These metal folding chairs wholesale are popular use in outdoor gardens and patio and outdoor events. The metal frame using powder coatings, customized color, and wood can be negotiable. These strong steel panels can be with pine wood or oak wood seats.
Main Features of Metal Folding Chairs Wholesale:

1. Chair material: Solid pinewood or oak wood with steel frame
2. Chair size: 42 x 49 x 80 cm
3. Matching tables:  Round table or square tables with metal folding legs
4. Fold-able or not: Yes, fold-able
5. Chair weight: 3.8 KG
6. MOQ: 300 pieces
7. Production time: 5 weeks after the contract
8. Inspection: Factory Inspection is welcomed. The photos of the production process can be provided.
Cafe french bistro garden folding chair with slat wood seat wholesale
Description
Detailed Information About Metal Folding Chairs Wholesale
As one of the famous metal folding chairs manufacturers in China, Qingdao Blossom Furnishings limited producing more
than 30000 pieces of wooden and metal chairs monthly. We not only producing wooden slat folding chairs, but also
we producing metal folding chairs wholesale as following:
Let us show your one parts of our Metal Foldable Chairs Manufacturer:
The metal frame part of our foldable chairs ensures the firmness of the chair. We use solid iron frame,
which can be electroplated into different colors, such as white, black, etc. The wooden back and seat plate
ensure that it will not be so cold in winter.
Folding Chair Production Process
The folding side chair is made of steel with a powder-coated surface, similar to antique iron, and can
withstand indoor or outdoor use.Since the frame is tubular, it is strong and resistant to bending, while
being light in weight and comfortable to operate. After use, the chair can be folded to save storage space,
and there are PVC caps on its feet to ensure that the floor will not be damaged during use.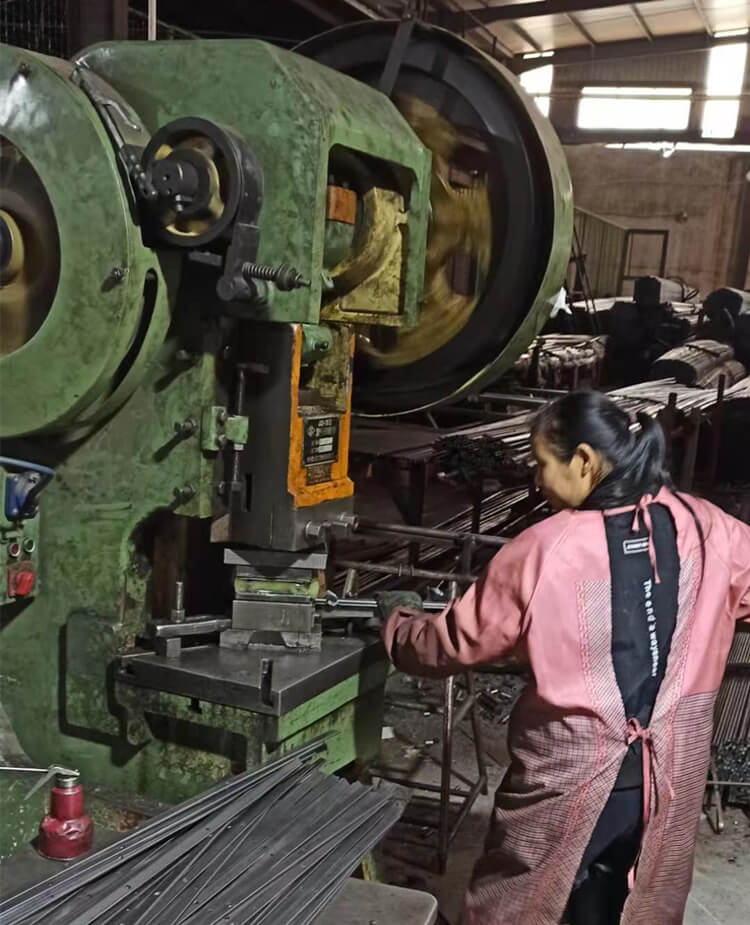 After punching, we will use professional machines for bending and forming.Metal frame, with polyester
baking varnish and UV resistant powder coating. The steel frame undergoes a multi-stage proprietary
process to prevent rust and protect them even when exposed to extreme weather conditions.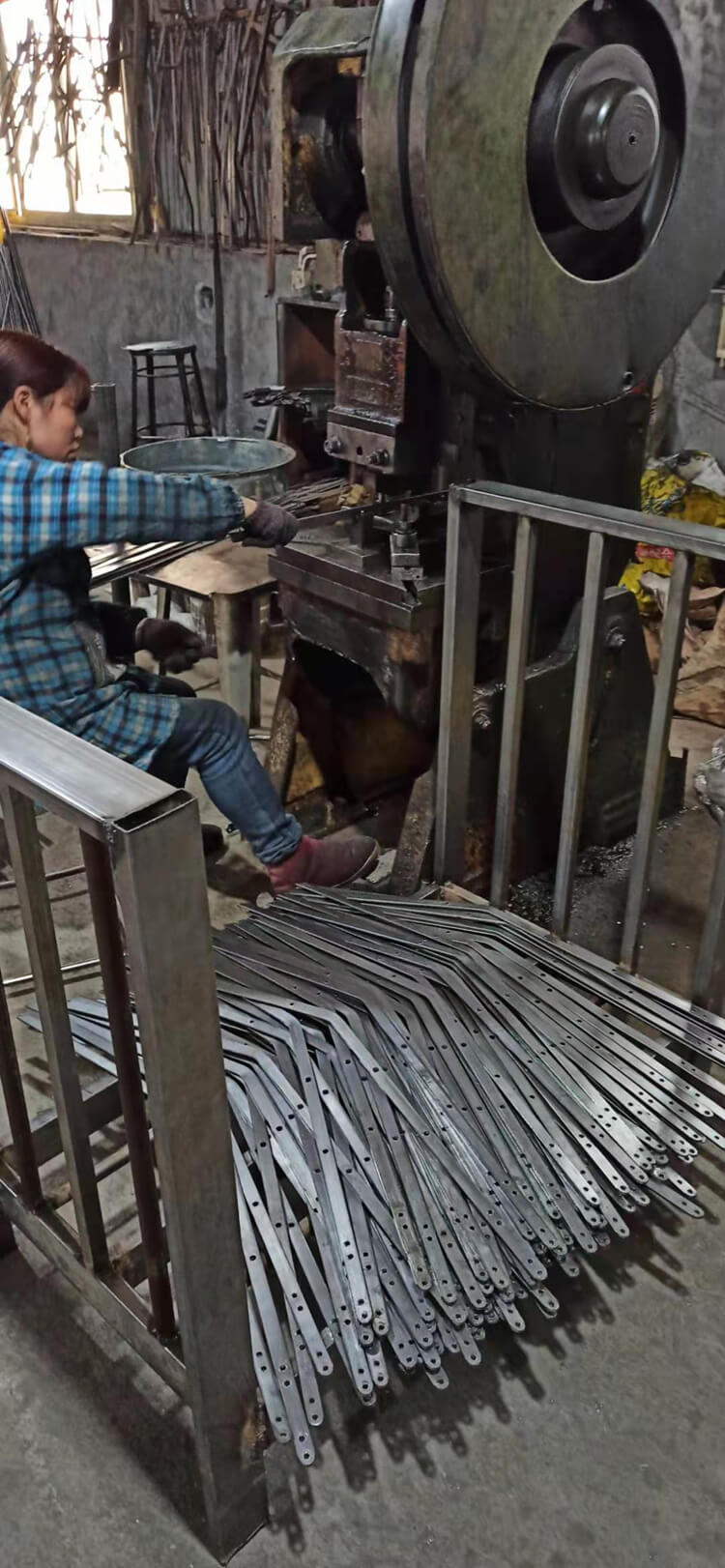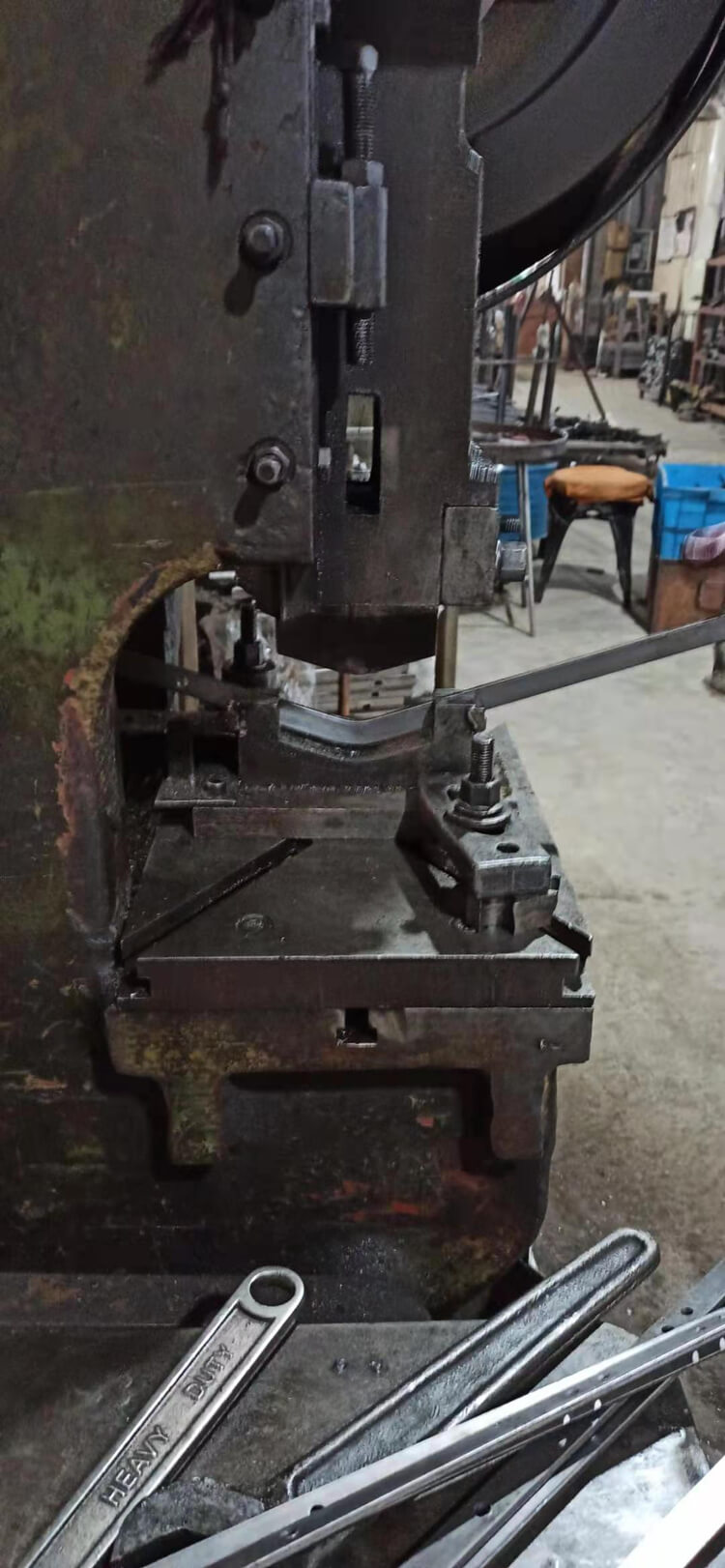 We paint the wooden panels of the folding chair backrest and seat. Manual painting can ensure that each
panel is evenly painted.We will paint twice.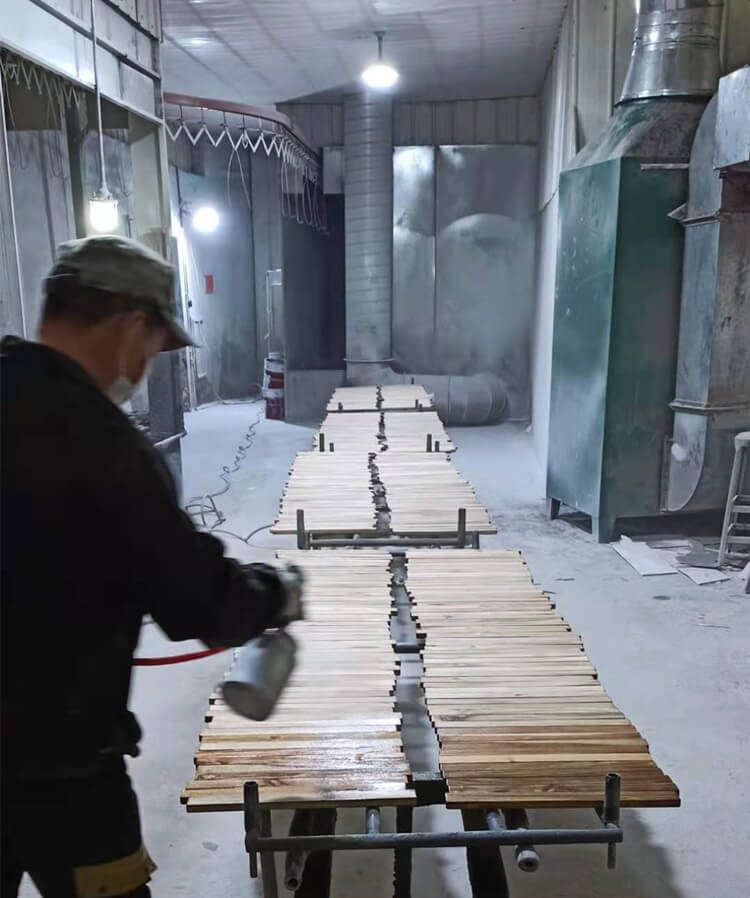 We will put the painted folding chair planks in a warehouse for air-drying.Folding chairs are very suitable
for weddings, events, catering and banquets, engagement furniture, bars, restaurants, hotels and many
other uses. Comfortable, practical, sturdy and easy to clean.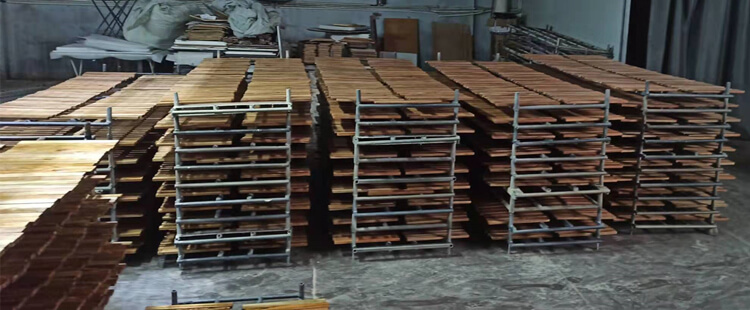 Durable, each chair is made of high-quality 7mm thick steel frame and wooden seat sewn with painted
chestnut slats, backrest and plastic foot cover sliding device.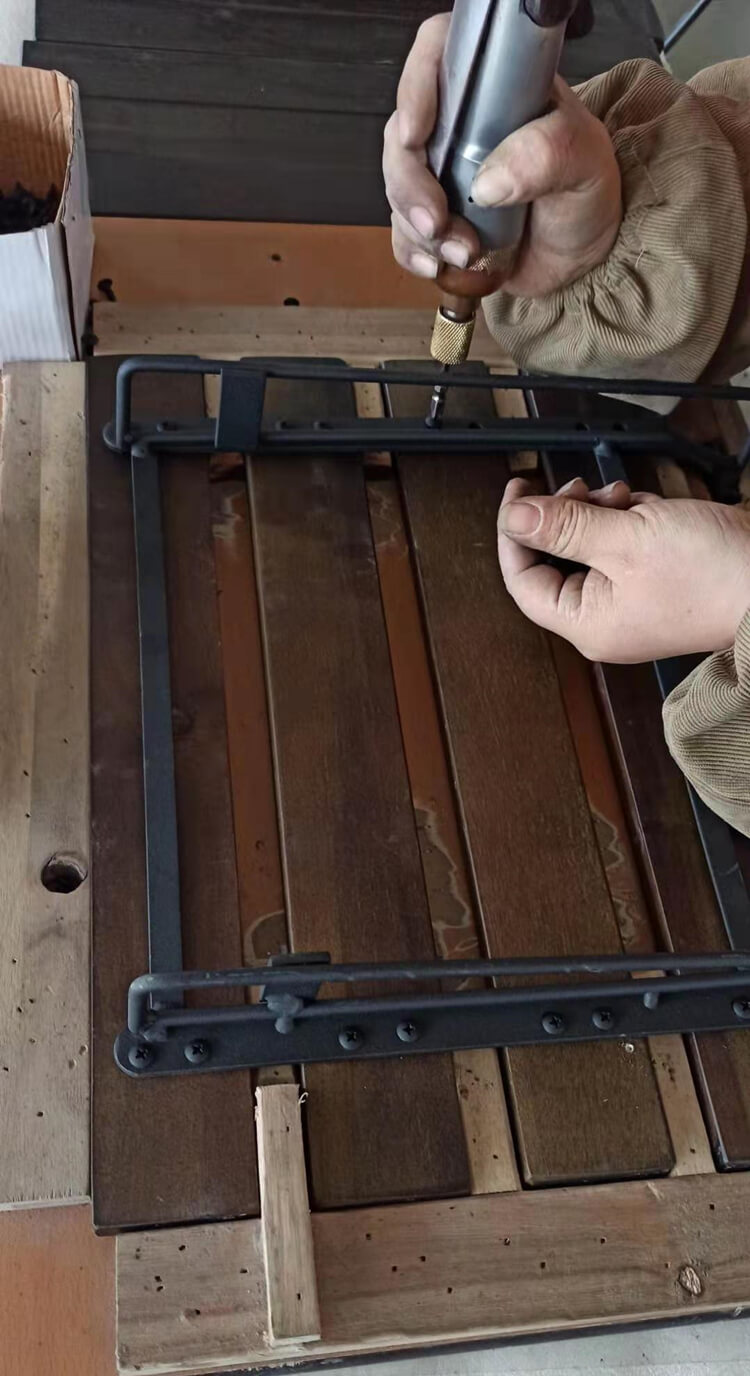 Rugged and durable, a brushed steel frame can be used on the outside. The frame is rust-proof and coated
with powder coating.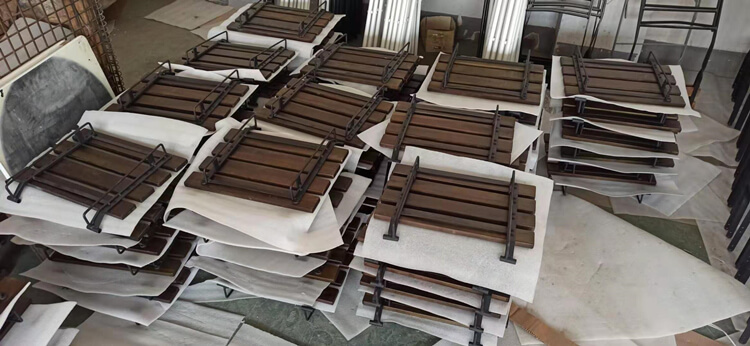 The 400-pound weight ensures extra stability and strength. These chairs have many uses. They can be
folded up and used for storage in sheds, garages, closets, cabinets or in thin storage spaces behind/under
larger furniture such as beds and sofas.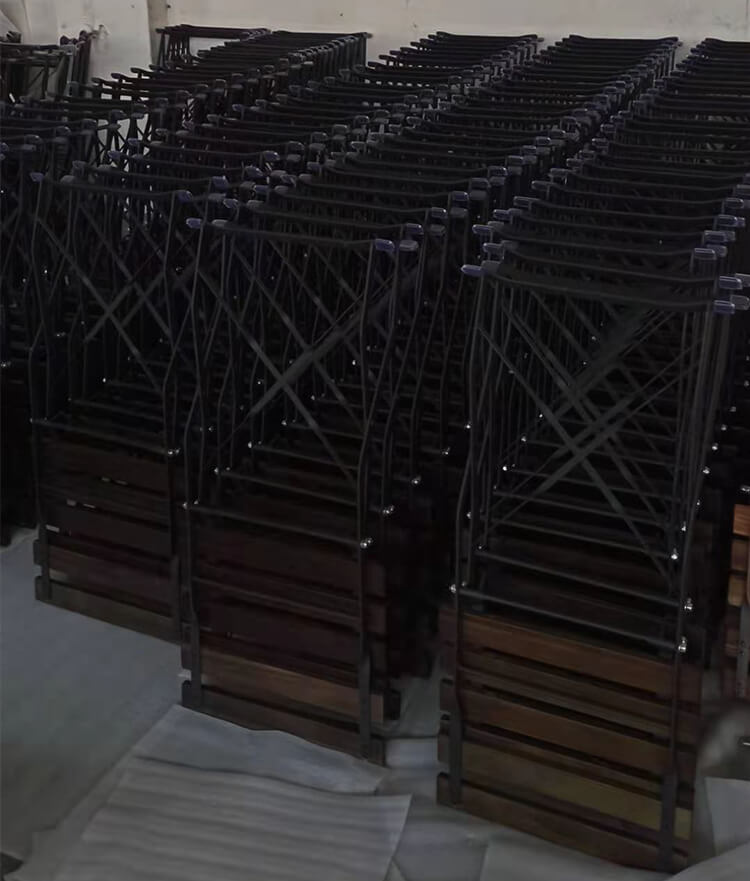 Fold up Chair Wholesale
These metal frames are plated with high-quality technology and will not be knocked easily. We use high-quality
hardware screws to install these frames to ensure that they can fold and open easily.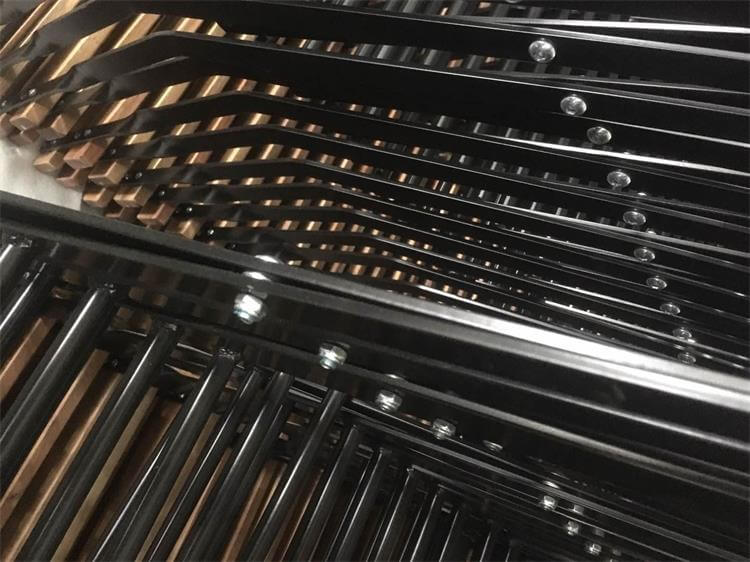 In the production process, we make sure that every wooden strip of the wooden base plate is strictly in accordance
with the white standard size, regardless of the width or thickness, and even the diameter of the hole is exactly the
same. This ensures that all slats are interchangeable.
Our installation workers carefully install each metal crossbar and hardware screw to ensure that there is no
mistake. Different metal frames can match different colors of wooden base plates according to the requirements of
customers. White is versatile and can match with primary color base plates or brown base plates. We have more
than one color for customers to choose from, and customers can also provide their own colors. We go to Copy.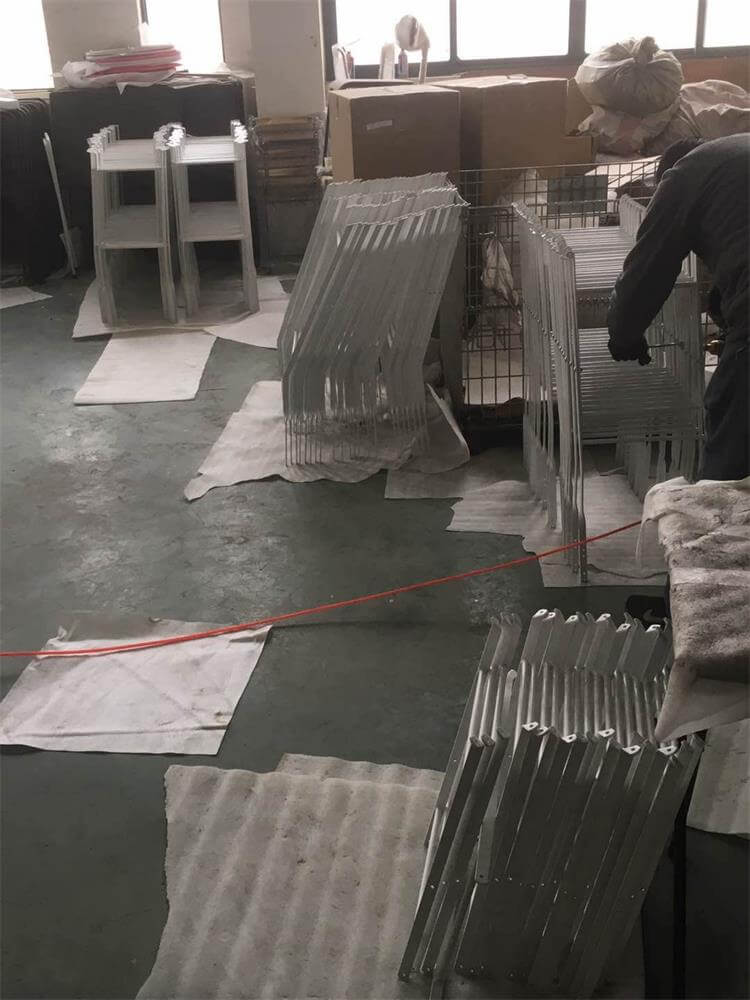 Folding Chair Packaging
Of course, our cartons can be printed with customer marks. Generally speaking, they are all installed chairs and
put four into one carton. And, these metal frame wooden chairs are widely used in outdoor restaurants, cafes and
recreational places.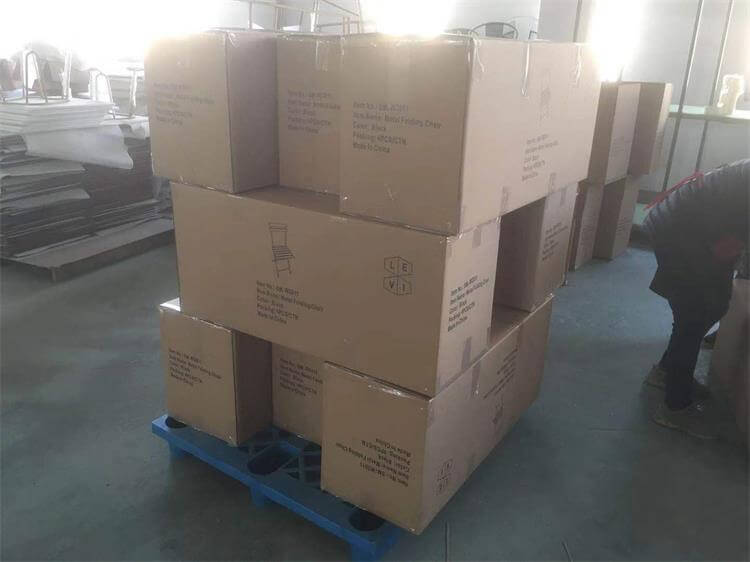 The size of cartons designed by us is very compact when loading containers. It doesn't waste space at all. so it
greatly saves the ocean freight for customers and is convenient for customers to load and unload.
Other Folding Chairs Wholesale:
White Plastic Folding Chairs For Sale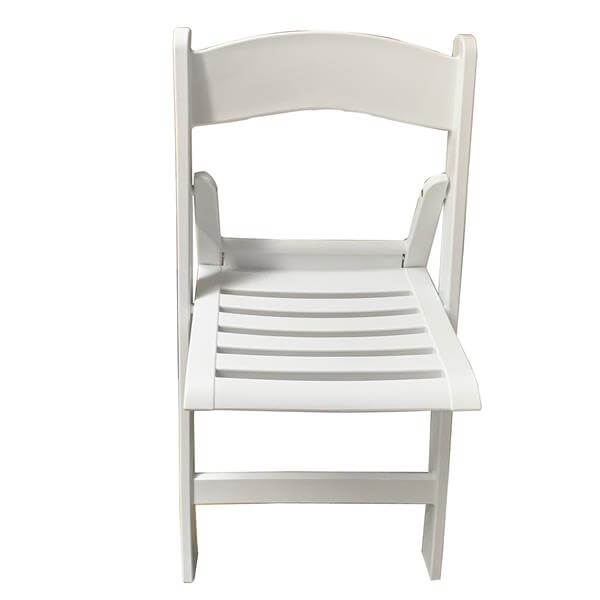 White Resin Folding Chairs Wholesale