Rustic Trestle Table Manufacturer
Qingdao Blossom Furnishing Limited is a trestle dining table manufacturer. Our classic traditional stand table uses pine plywood countertops to provide strength and sturdiness. The standing table is made of 2 independent wooden boards and slats with attractive log finishes. The table can be sealed, painted, painted, or used in its natural state at any time when it is supplied. All tops are equipped with pine plywood or solid pine support legs.
Rustic Trestle Table Feature
The table top folds in half, so you can easily place the standing table on the back of the car.
Can be easily stored and transported.
81cm wide-ample space for plates,cutlery etc.
It can be folded, does not take up space, and has a large amount of storage
Top varnish for a beautiful finish
Safety-first Aussie craftsmanship
Weight: Lightweight and convenient, it can be carried by two or even one people.
Size: The size can be produced according to customer requirements
It can be easily matched with all kinds of chairs, whether it is a wooden chair or a resin chair.
Description
A 1800 mm long trestle dining table is suitable for use as a desk or can accommodate up to 8 people for
dining, 3 people on each side, and 2 people at the table end. To sit 10 people, it is recommended to use
a standing table with a length of 2400 mm. These have 3 pine plywood or solid pine legs to support the
long top. The extra width of 900 mm is great for dining because it can hold dinner plates and leave room
in the center of the table for flowers, platters, and wine.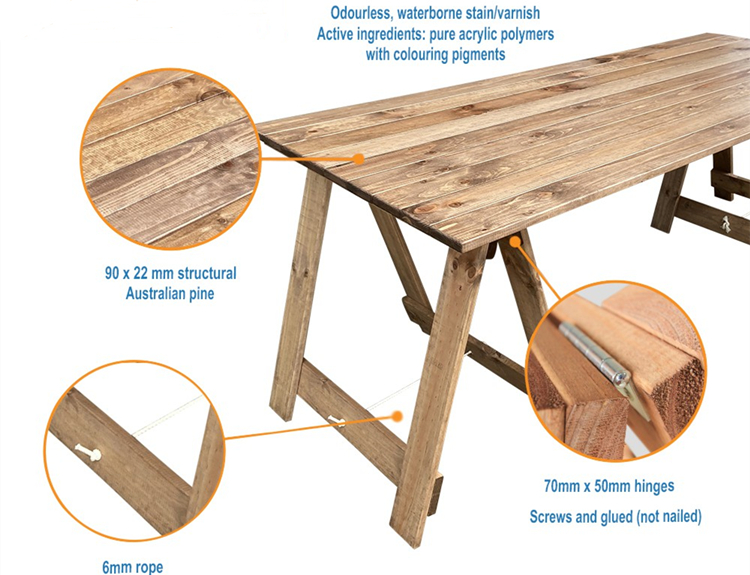 Rustic Trestle Table Production
We say that these woods are cut on the machine. Cut to the size required for the tabletop and table legs.
This tabletop is a natural companion to a pair of legs, combining a wear-resistant linoleum surface with
fine gray edges: the combination of natural and man-made materials stems from a firm commitment to
quality, beauty, and flexible use.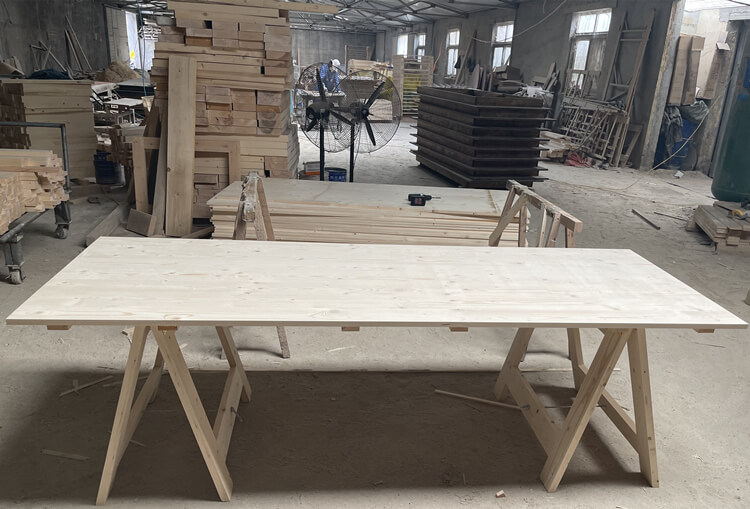 Our stand table is one of the items we use most frequently for weddings, events, parties, and festivals.
This exquisite rustic table can not only add warmth to any occasion but can also be paired with our chairs
to provide a real vintage feel, or with our back chairs for relaxing and elegant activities.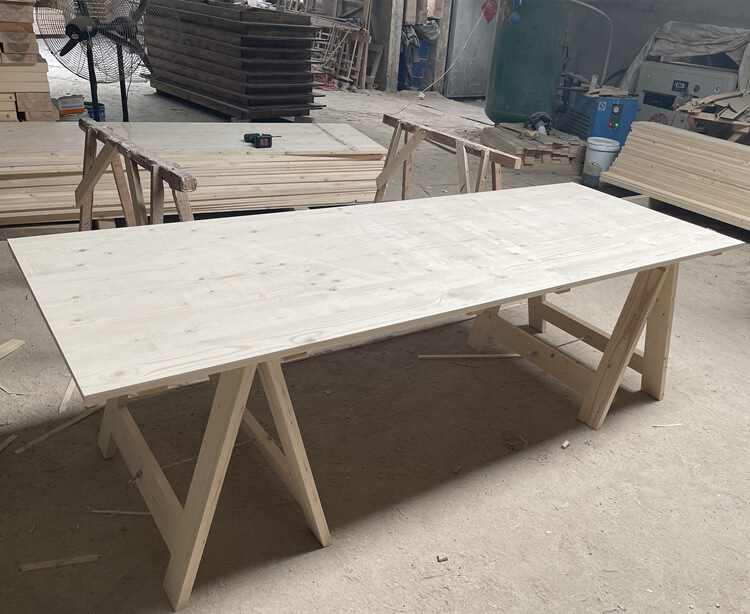 The table legs are foldable, which saves space and is convenient for transportation. The folded legs will be
very stable because there are two standing legs on one side.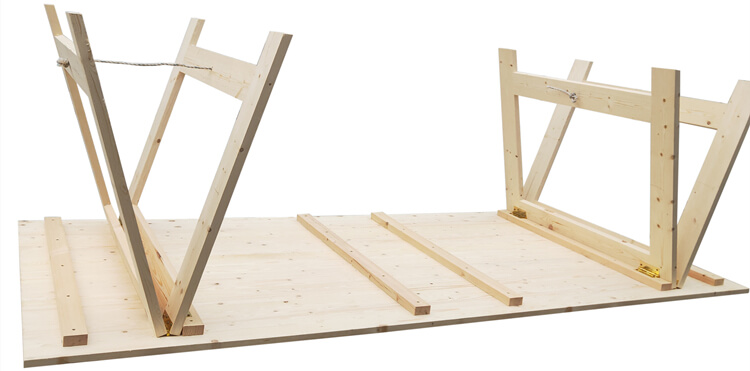 The folding stand table is a beautiful and sturdy stand table design that provides a stylish appearance, is
more impactful than alternative plastic settings, and still provides foldable flat packaging, so you can place
it in the back of the car.

We hand-made beautiful and practical wooden folding farm tables, which are very suitable for weddings,
events, large exhibition venues, schools, local auditoriums, crafts, and antique exhibitions, as well as
homes and gardens.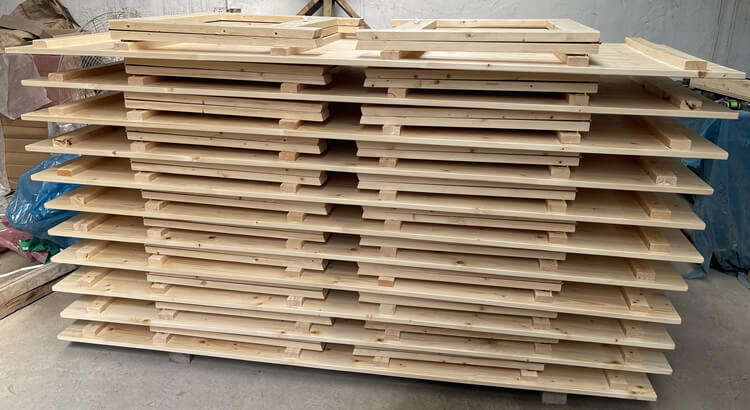 Rustic Trestle Table Package
It is easy to erect and offers flexible seats, each seat can accommodate 6 to 10 people, depending on the
rustic trestle table layout you need.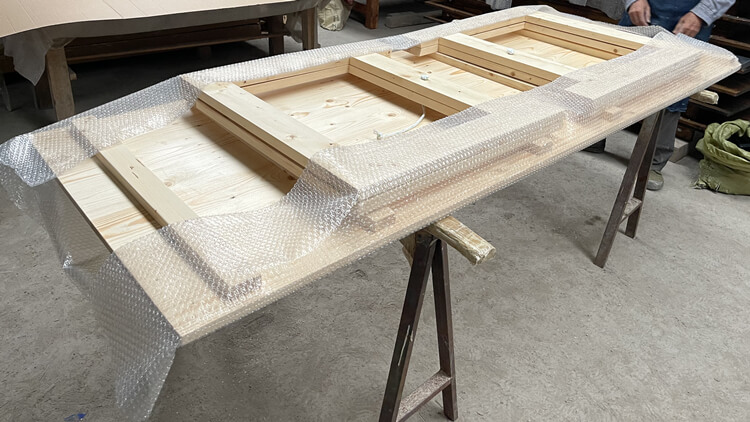 The packaging of our tables is very tight. First, we wrap a layer of bubble film, then two layers of plastic film,
and finally in a customized carton. Usually one carton per table. In this way, the table will not be damaged
due to friction during transportation.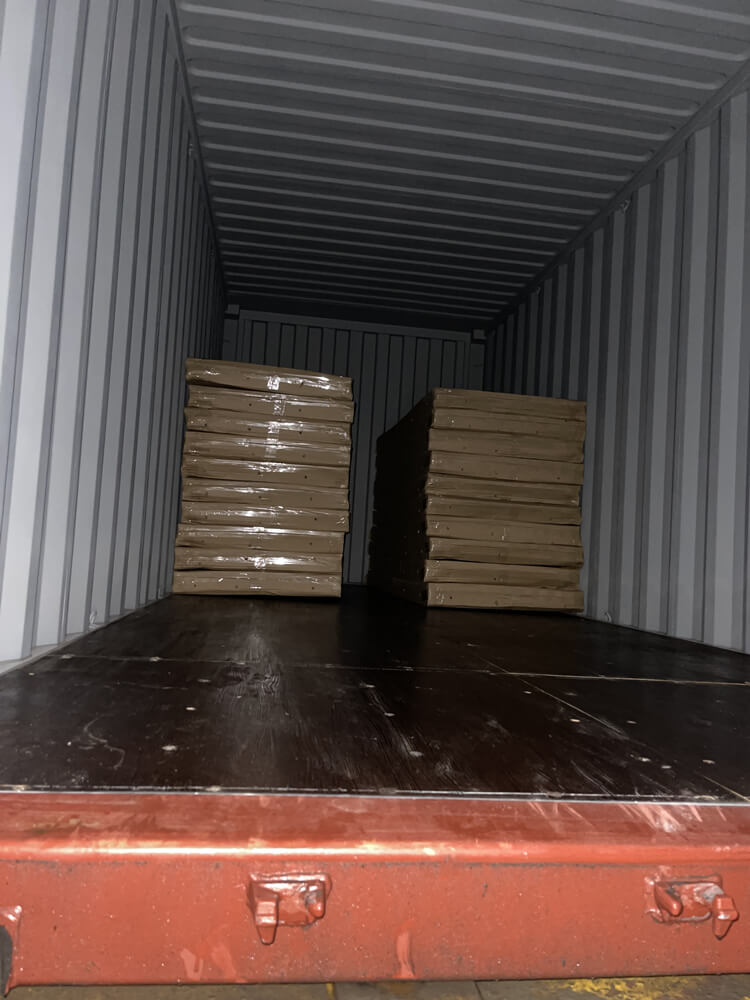 This trestle dining table has individual folding A-frame legs. dining table. Food, drinks, cakes, display tables.
A large table can seat four guests on each side or five guests on each side. These rustic tables are versatile
and can be used in various spaces indoors and outdoors. The 35 cm seat height is not only perfect for a
cross-legged picnic but also ready to be decorated with cushions, carpets, grazing boards, etc.! If the
tabletop is folded with the legs of the stand, this makes transportation and storage very easy.