Top 10 Plastic Chair Manufacturers In India
When shopping for chairs, there is no better option than plastic chairs. They are not just highly resilient and reliable, but also they come in various colors and styles to match any taste or interior. 
As competition in the plastic chair industry increases, so the challenges to trust a manufacturer. That's why we've compiled a list of the top 10 plastic chair manufacturers in India to help you make an informed decision. So whether you're looking for a chair for your home, office, or outdoor space, these manufacturers have you covered. Let's dive in and discover India's top 10 plastic chair manufacturers.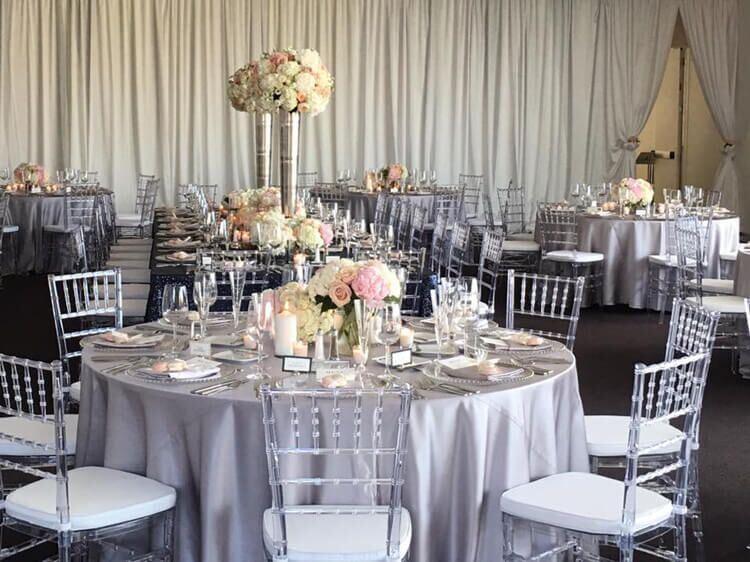 10 Best Plastic Chair Manufacturers in Indian
Established in 1998, Qingdao Blossom Furnishings Limited has served as a leading plastic chairs manufacturer and supplier on a wholesale basis globally. All their plastic chairs are manufactured in their state-of-the-art facility in China and then put through rigorous SGS inspection test procedures to guarantee quality assurance. They offer a wide selection of chairs and tables, which include over sixty items, and they export to over fifty-six nations and regions worldwide. 
With utmost dedication, the team of expert artisans and quality controllers focus on controlling the manufacturing methods and testing the technological processes. Their products pass rigorous tests, guaranteeing their sound structures and immaculate finishes. 
Besides accessible pricing and prompt delivery, they give customers a 3% spare parts allowance for each order, and their post-sales personnel ensure customers are pleased with their purchase.
Best Plastic Products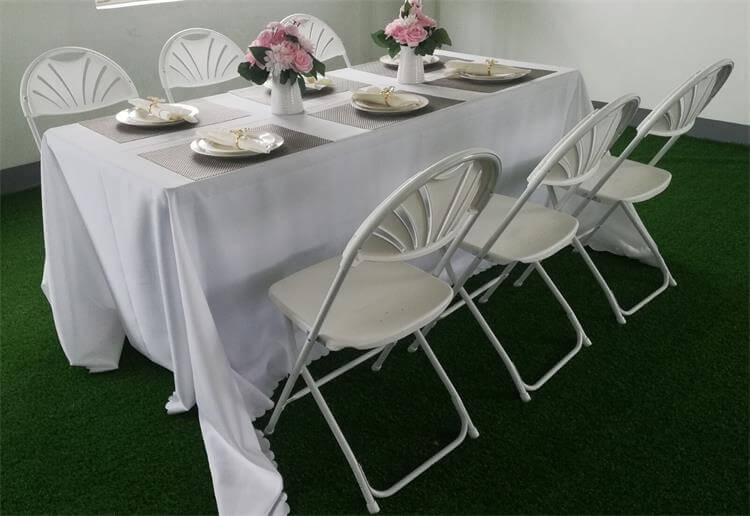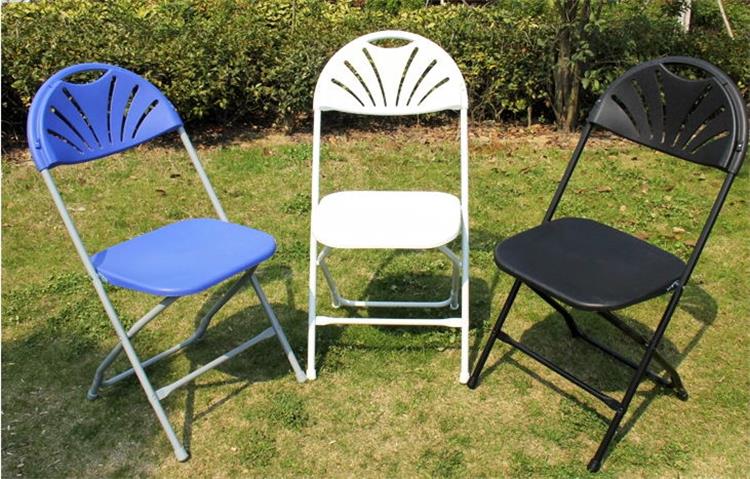 Kids Plastic Folding Chair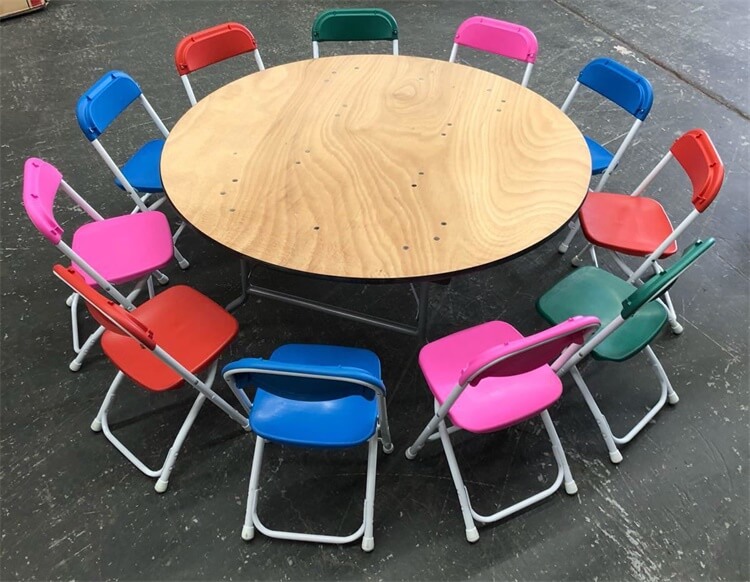 Plastic Restaurant Dining Chair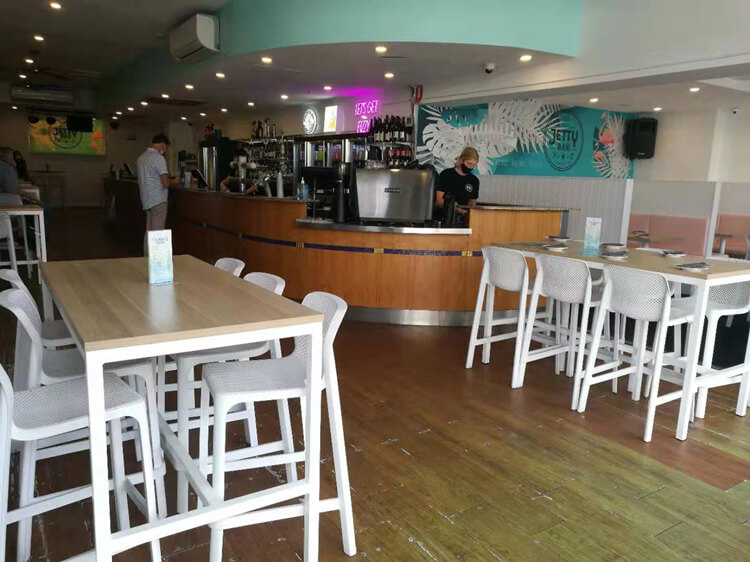 Plastic Round Banquet Tables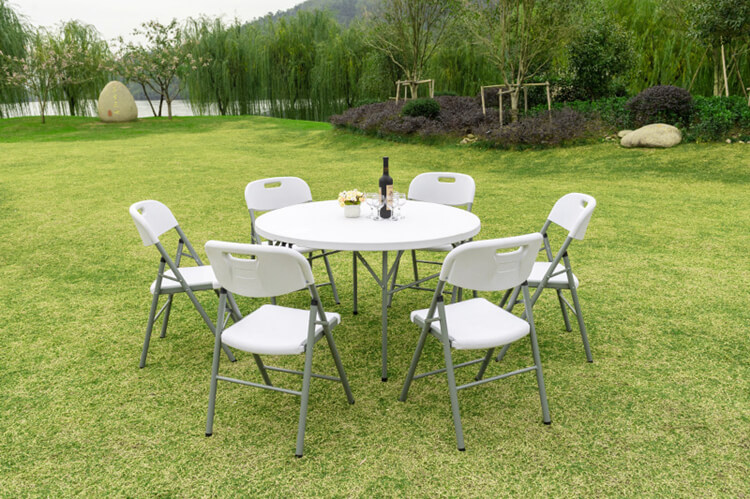 Long Rectangle Wholesale Plastic Tables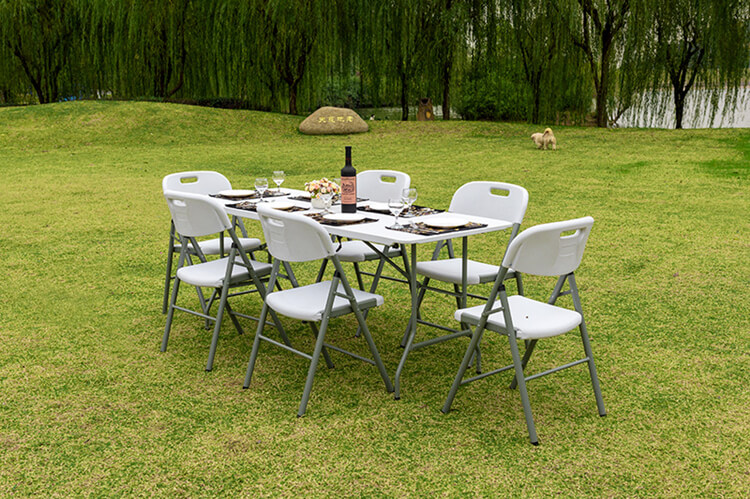 Nilkamal

 
Nilkamal is well-known in the Furniture sector and is acclaimed as the world's biggest maker of molded furniture and India's favorite furniture brand, with over fifty stores and more than three thousand distributors. Without fail, furniture from India has always been a component of home interiors. Be it an innocuous plastic chair that inhabits the living room or an entire furniture set that occupies bedrooms and offices, they not only occupy little space but also impart an atmosphere of emotion and enchantment to the chic interiors. 
With an extensive network of more than 20,000+ dealers in India, from the bustling cities to the remotest parts, Nilkamal is gradually expanding its proficiency in plastic chairs to ensure all customers get their hands on high-quality, cost-effective chairs. They take pride in providing their patrons with a remarkable furnishing experience featuring an abundance of excellent, stylish items. Their plastic chairs provide an ideal solution for your household requirements and are a superb selection from the list. 
Top Plastic Chairs By Nilkamal 
Nilkamal CHR2226 Plastic Arm Chair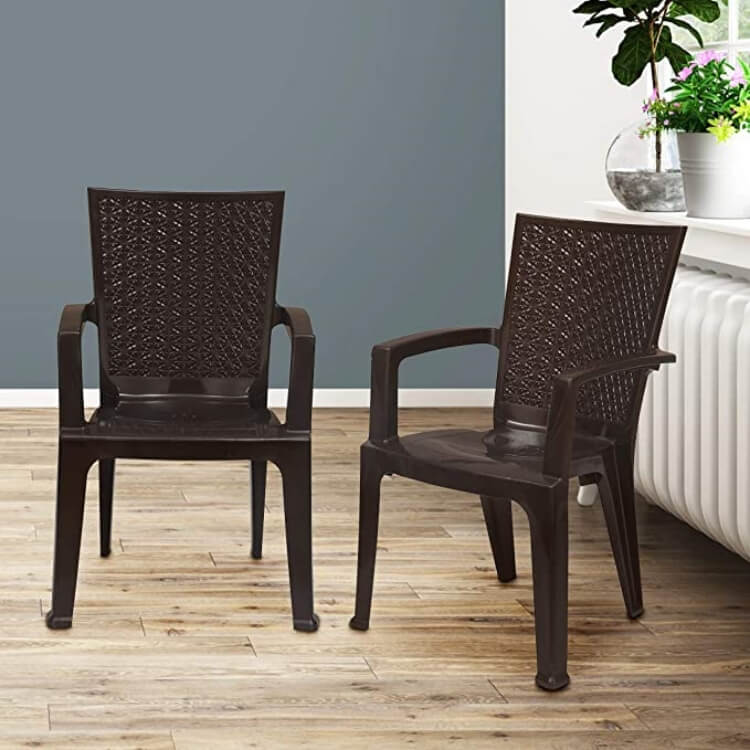 Nilkamal Sunday Plastic Arm Chair (Weather Brown)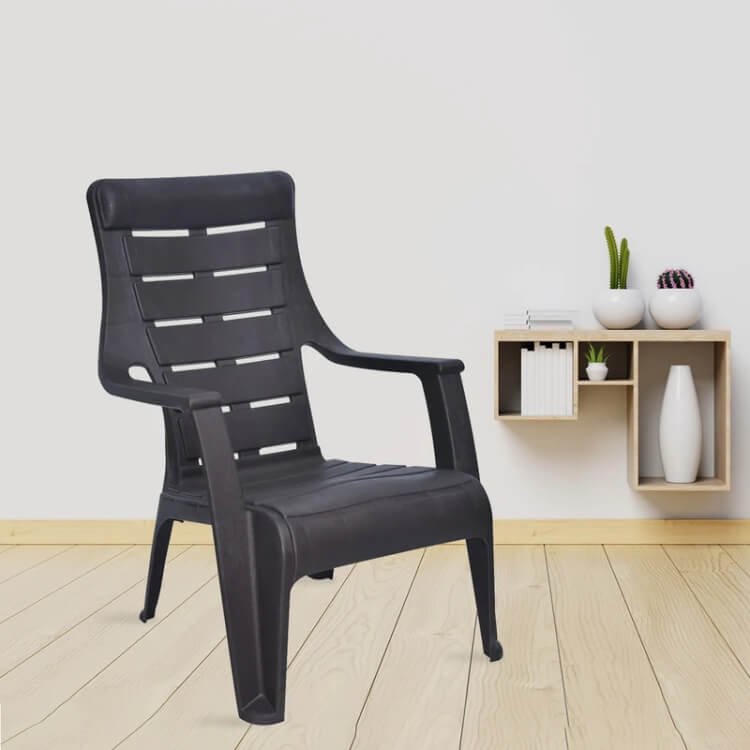 Nilkamal CHR2023 Plastic Arm Chair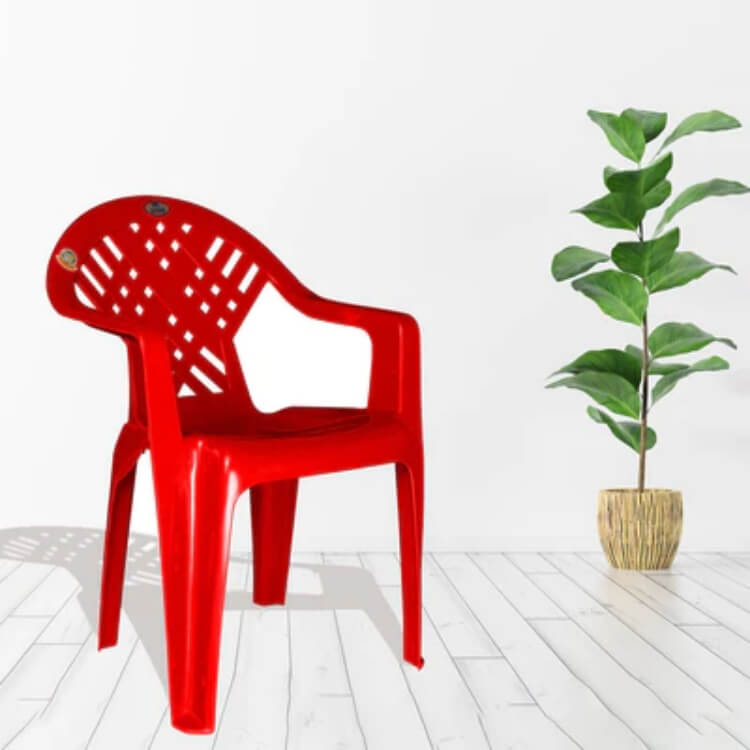 Nilkamal TOYCHR5260A Plastic Baby Armless Chair 
Nilkamal Enamora Plastic Armless Chair (Milky White) 
The S

upreme Furniture
Supreme Furniture, one of the leading plastic chair manufacturers in India, has been crafting and producing top-of-the-line, in-vogue, and commercially successful plastic chairs, from garden and lawn chairs to kitchen and bedroom chairs and many more, since 1988. They have achieved immense acclaim as a prominent manufacturer of plasticware and furniture products, delighting their customers and corporate clients. With various shapes, sizes, and designs, they offer the services to create personalized chairs at the best possible prices. They can also imprint your Brand Name or Logo on the chairs for bulk orders. 
The company is blessed with a roster of esteemed corporate customers, immensely contented with their exemplary services. They deliver their finished goods in a timely fashion, conduct business interactions with amiability, and provide market-leading prices which cannot be found anywhere else in the entire business domain. Through their relentless effort and burning passion, the production team has been working together for 24 years and gaining more expertise. 
Top Chairs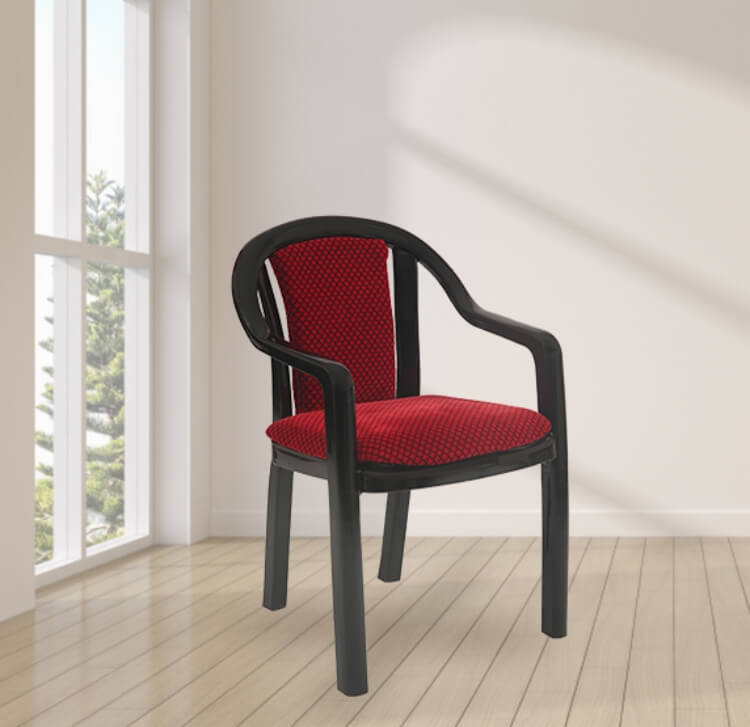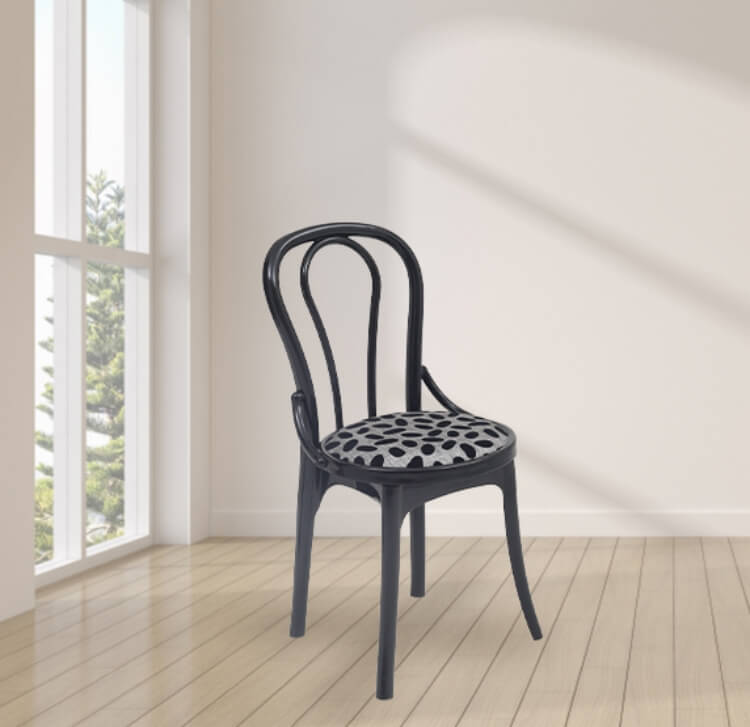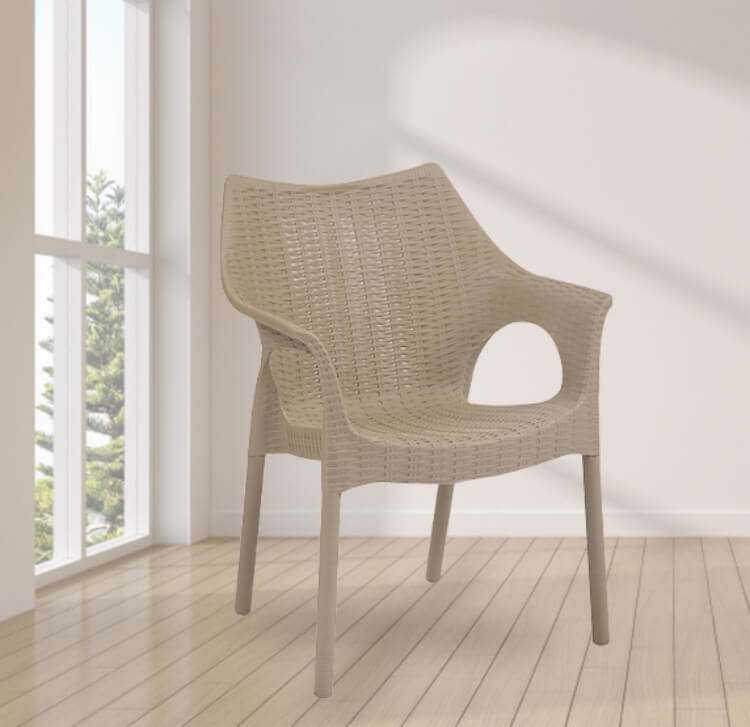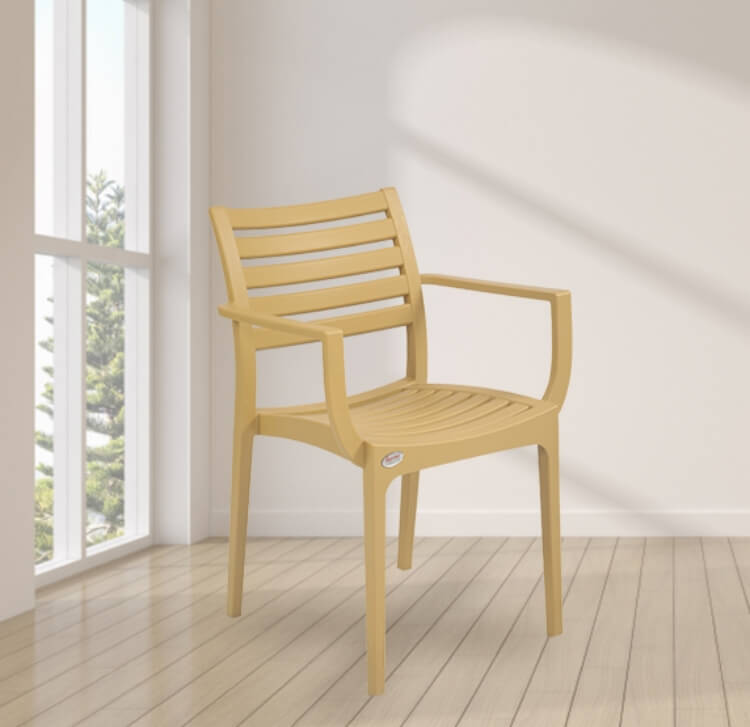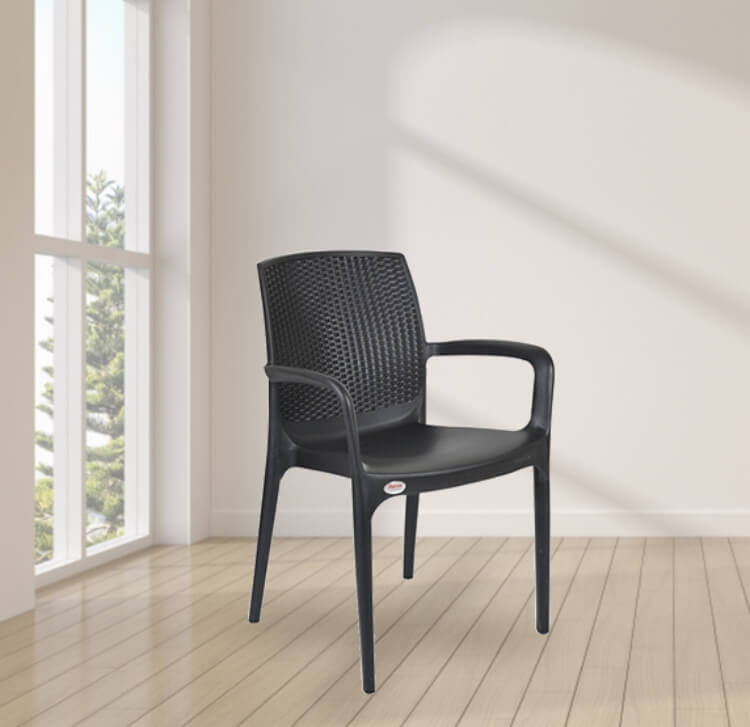 Mango Chairs
Mango Chairs, one of the largest plastic chair manufacturers in India, has grown widely renowned due to their high-quality fantastic colors and elegant furnishings. You can find MANGO products virtually everywhere, from a lecture hall to the corporate office and residential space to a bustling eatery. Consistently reinventing itself in response to modern furniture trends in India, the brand has earned itself a distinguished name in the market. 
Including Premium, Medium, Economical, and Armless Plastic chairs, an extensive selection of items can be found in their various product categories. From the sourcing of raw materials to the delivery of top-notch customer service, quality is the hallmark of their production process. Their team works to ensure that each customer is well-attended throughout the transportation of the product to post-sale service. 
Top Chairs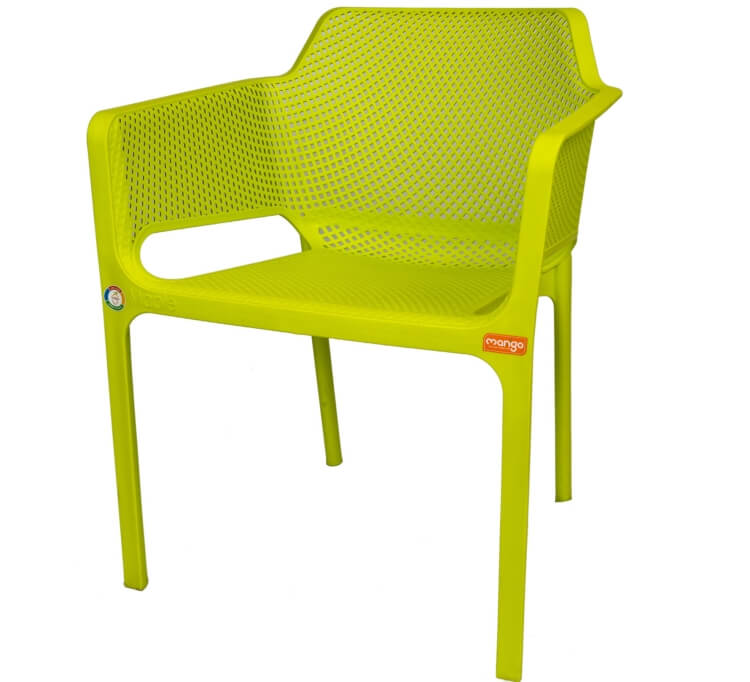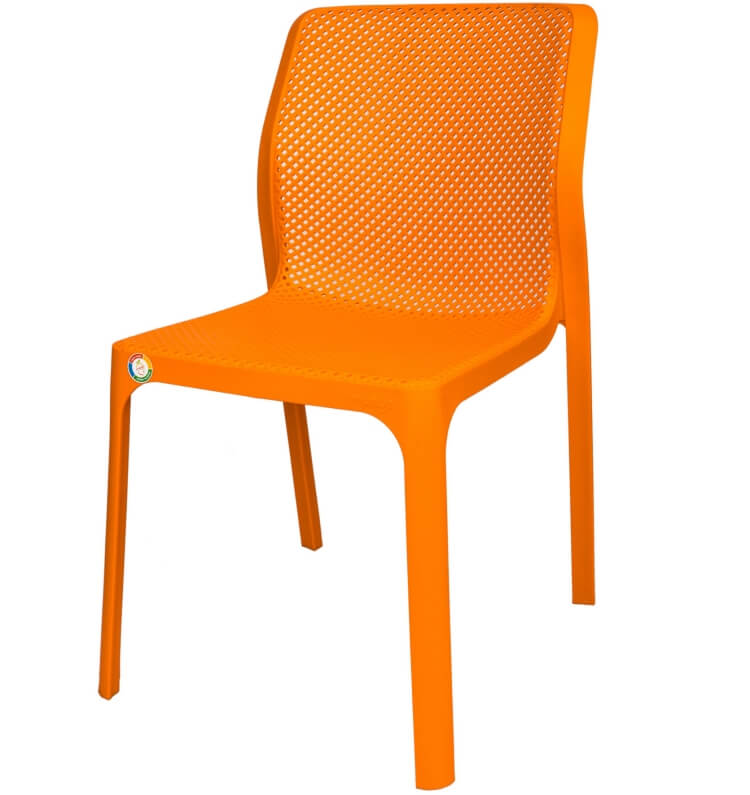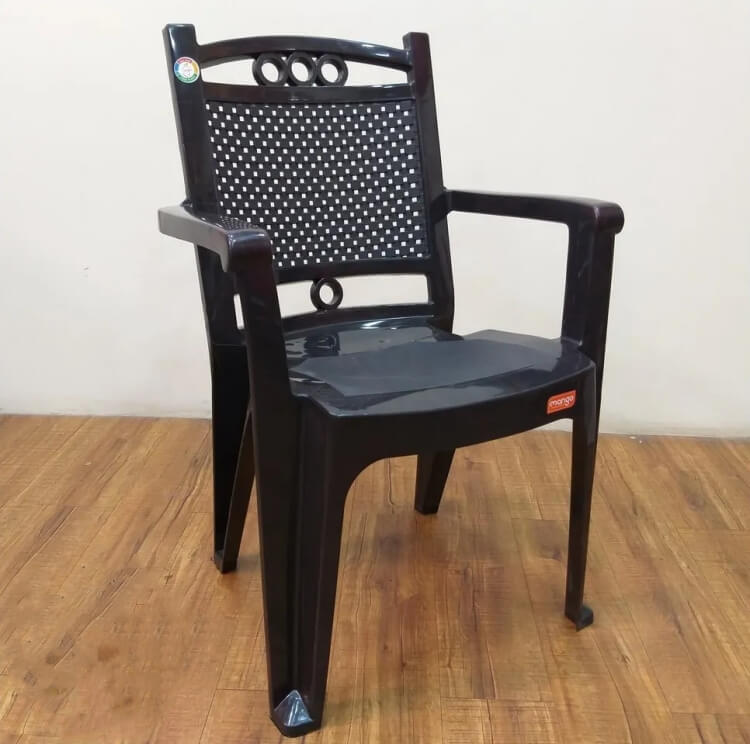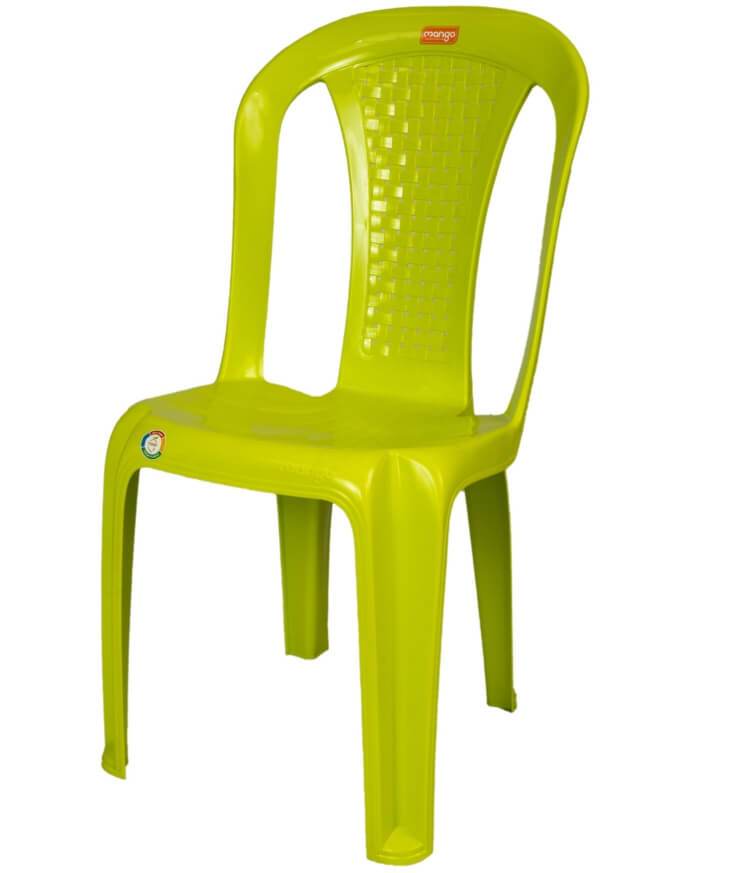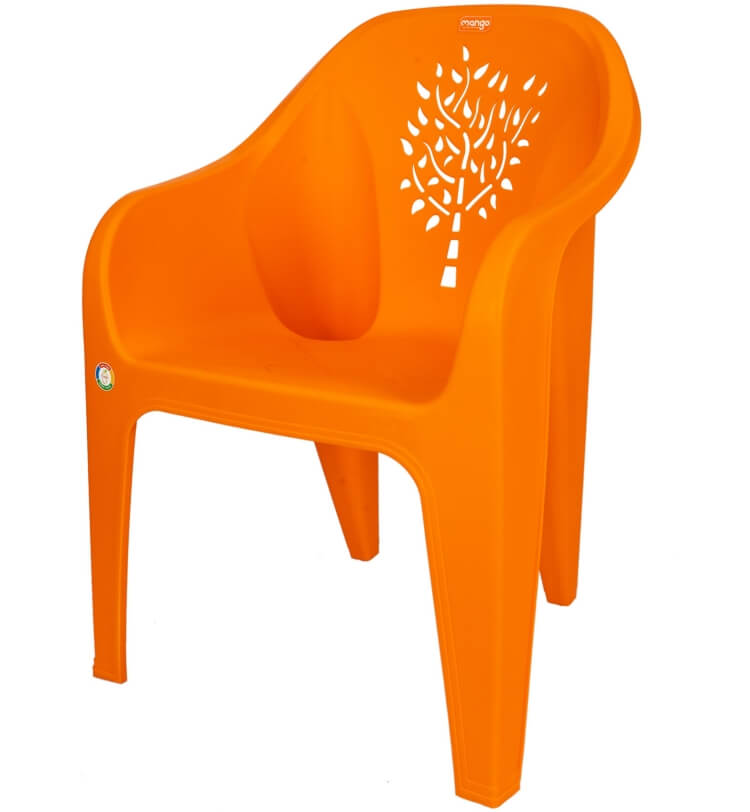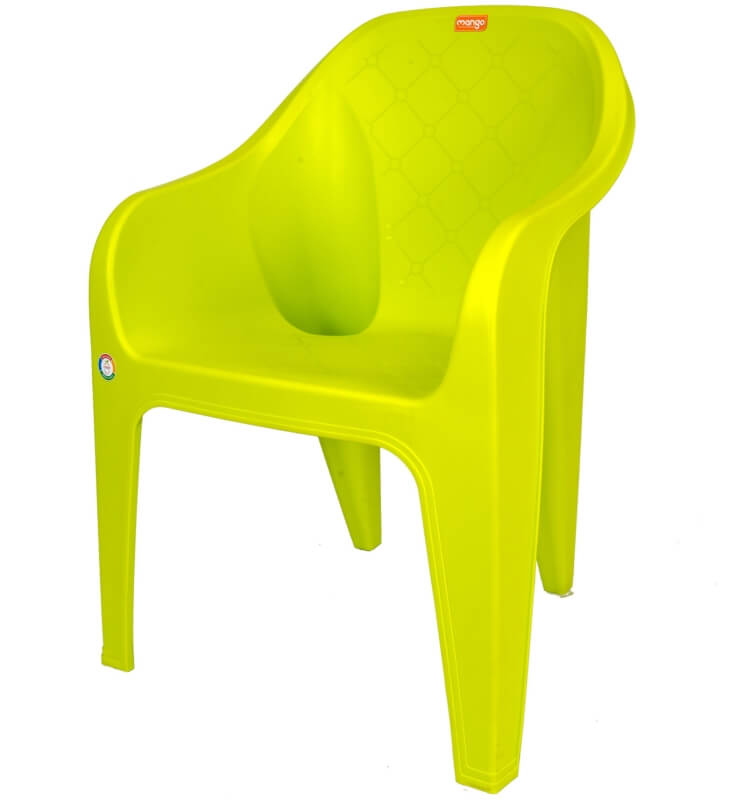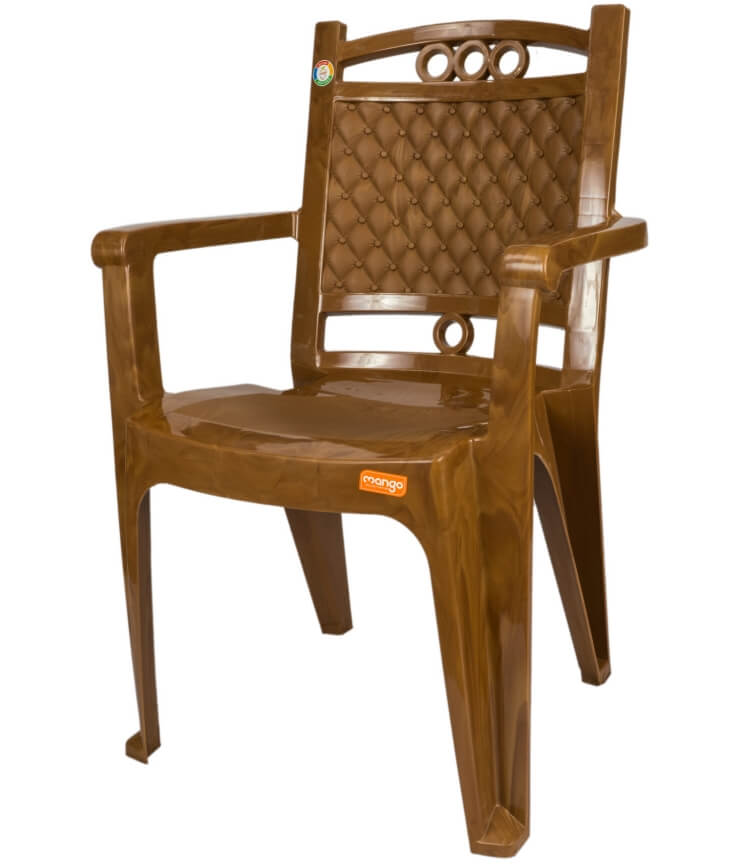 Anmol Chairs
Established in 2001, ANMOL Industries has earned a remarkable reputation within the Plastic Furniture industry. Striving to provide an outstanding selection of Plastic Chairs, they have distinguished themselves as a renowned manufacturer and supplier. 
They guarantee peerless craftsmanship, faultless finish, first-rate quality, and long-lasting durability features in each item they produce. With their state-of-the-art machines and tools for designing, melting, molding, and sculpting, they have been supplying distinctive collections for their customers. Their products can effortlessly fulfill the unique needs of any client, offering a vast selection of designs, colors, and sizes. 
The highest quality machinery and equipment, along with a knowledgeable and professional team, allow them to mass produce their products and fulfill orders promptly. Additionally, they are well stocked with a large selection of furniture pieces to meet even the most urgent needs.
Their finished products are tested on the following parameters:
Appearance

Load bearing capacity

Durability

Overall performance

Infrastructure
Premium Plastic Chairs
Designer Plastic Chair 

Fancy Plastic Chair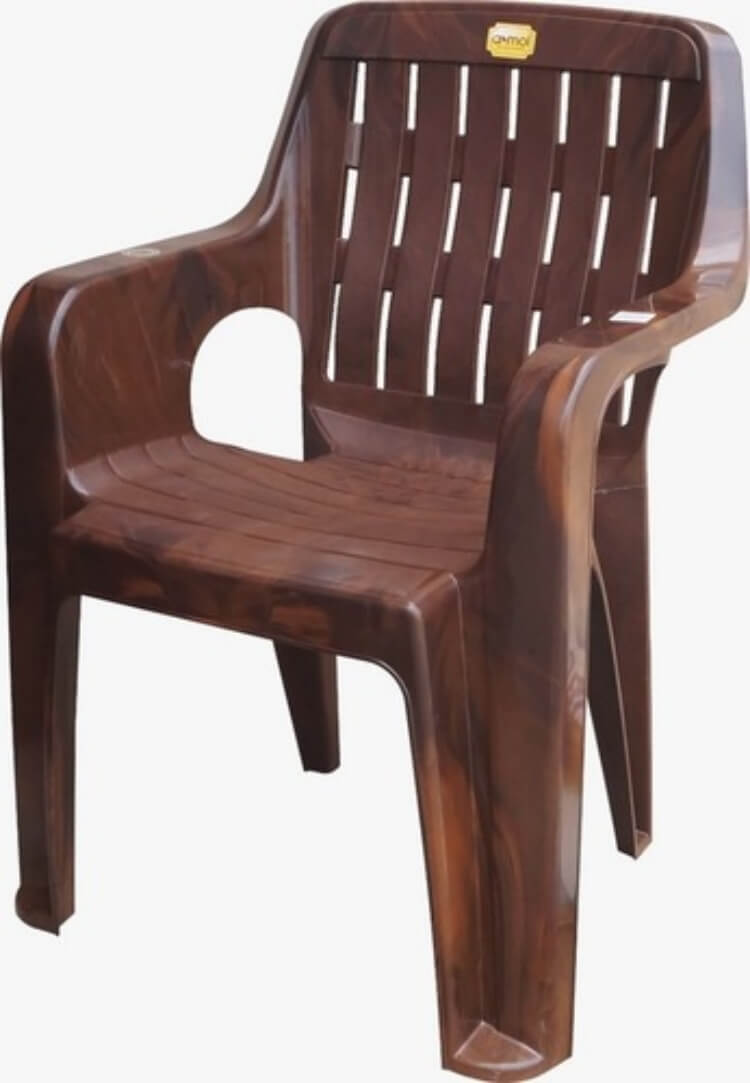 Fashionable Plastic Chair 

Samrat Plastic Chair 

Texas Plastic Chair 

Outdoor Plastic Chair 
Everest Plastic Chairs
Based at Village Gobindgarh, G.T Road, Ludhiana-141017 (Punjab), EverestPlastics, is owned and operated by Everest Molded Furniture India. Throughout its incredible journey, Everest has evolved from a humble industry to becoming India's top-preferred brand for plastic furniture. Crafting contentment into millions of Indian abodes, they have presented these families with a space to rest and repose in today's rushed way of life. Their loyal customers now recognize the Everest brand as an embodiment of dependability and trustworthiness. 
At the iconic Everest Plastics, raw plastic is given a new life as fashionable, contemporary pieces of plastic furniture. Every effort is made to maximize the reuse of recycled plastic, resulting in robust and eye-catching furniture. 
Their Best Plastic Chairs
Everest Armless Series Outdoor Plastic Chair 
Everest Matte Series Plastic Outdoor Chair 
Everest Rock Series Outdoor Plastic Chair for Home/Outdoor 
Everest Xtar Series Outdoor Plastic Chair 
Everest Web Series Garden/Cafe/Home Plastic Chair  
Everest SpineCare Series Plastic Outdoor Chairs 
IKEA

Home Furnishing Brand
IKEA is a renowned home furnishing company that makes affordability, stylish design, and cozy comfort available to people across the globe. Over time, its core mission of enhancing the quality of life for countless individuals has remained unwavering, despite undergoing substantial transformation. 
Through meticulous design and craftsmanship, this iconic brand offers superior products ideal for daily use, allowing customers to enjoy the utmost value. The chairs they create boast superb functionality and longevity, ensuring a fulfilling experience for their users. 
Ikea is devoted to providing customers with high-quality and innovative products that guarantee to enrich their lives. Moreover, the brand ensures every item it manufactures is designed to be secure and safe to use by everyone, making it one of the leading choices in India. 
Trending Plastic Chairs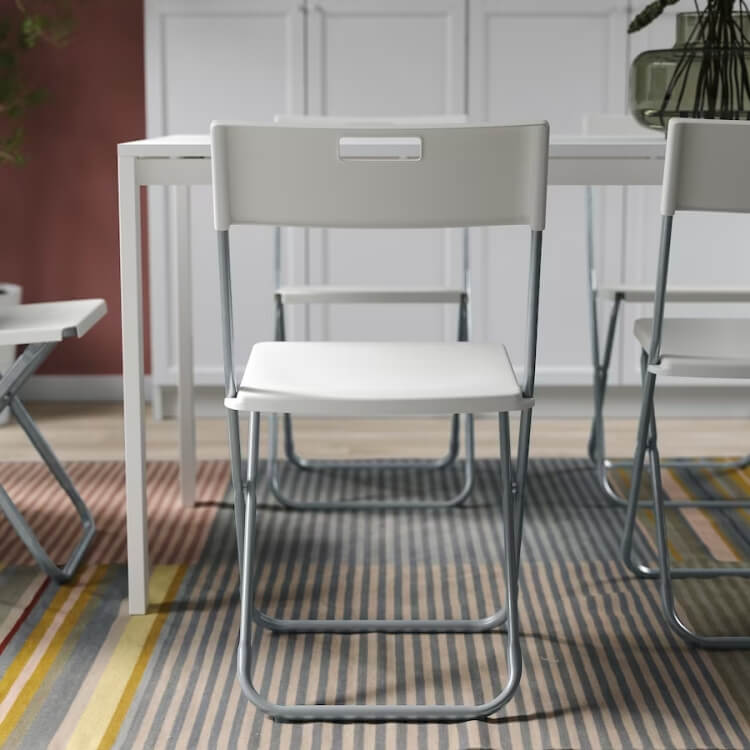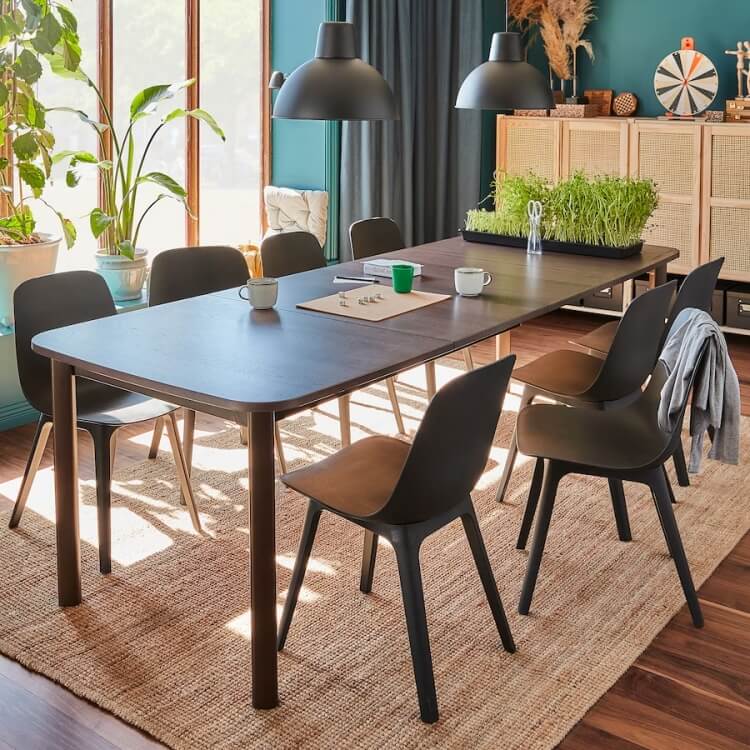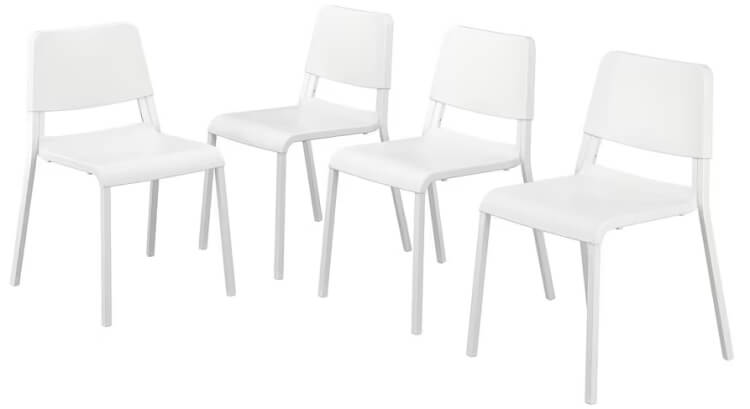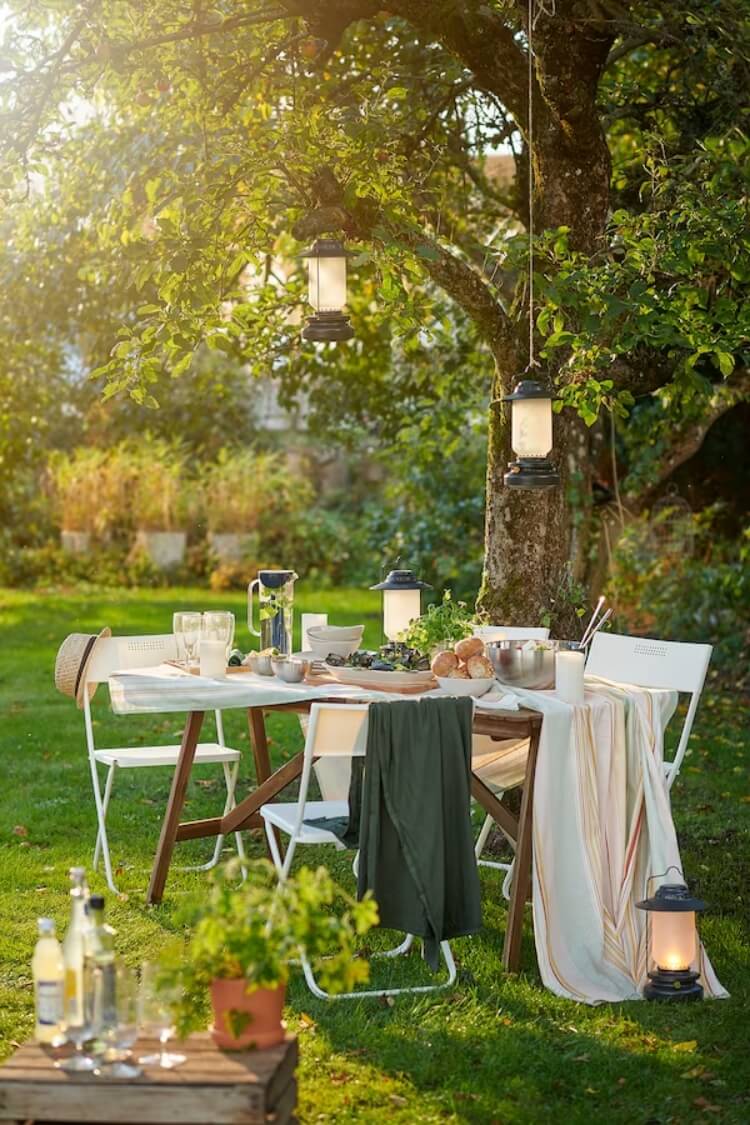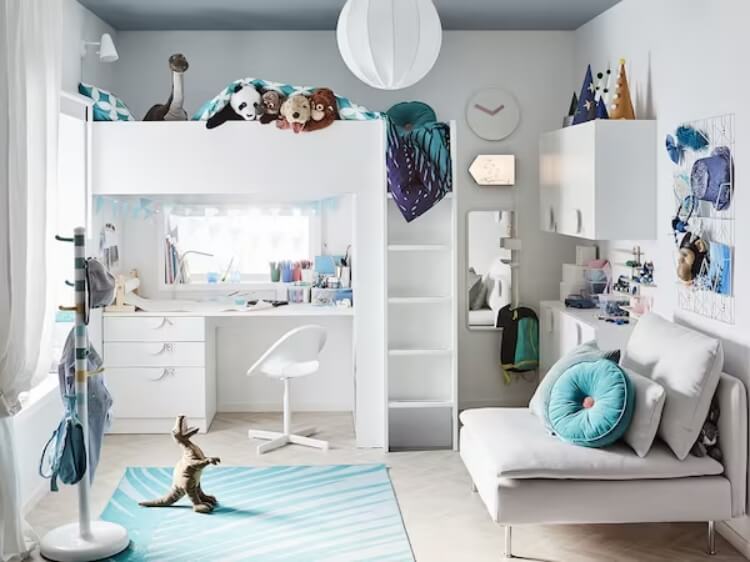 Italica
Italica has achieved a remarkable position in the Indian market by manufacturing superior quality plastic chairs, having been among the earliest to make plastic molded chairs in India. The company is aware of the various needs of people and creates high-end furniture to meet those demands. For over thirty years, they have worked hard to give out innovative, sturdy, and first-rate quality products and aim to achieve more in the future. Their design team considers the role of furniture not only in its utility but in creating a comfortable atmosphere in any given space. With this in mind, they craft each product with the utmost detail, ensuring comfort and visual appeal are always their priority.
Adhering to four core tenets of durability, comfortability, aesthetics, and affordability, they have risen to be the most beloved plastic furniture maker. Their wide-ranging collection of products, crafted using advanced techniques and the most cutting-edge technology, consists of plastic chairs, tables, trolleys, sun loungers, crates, storage bins, and waste bins.
Trending Plastic Chairs
Goodwill Plastic Chair Series1200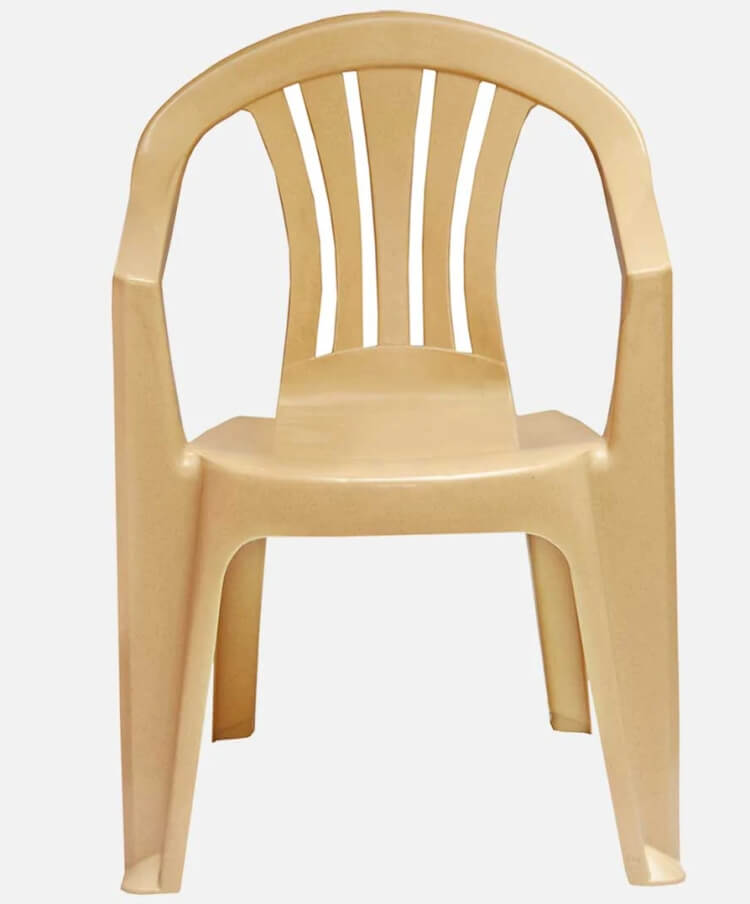 Plasteel Serires1209 Plastic Chair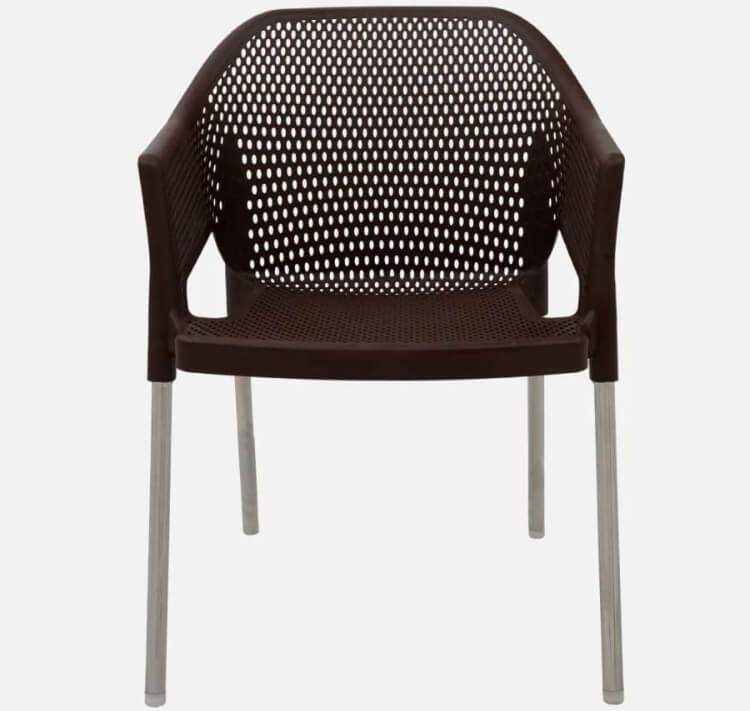 Oxy Series 5205 Luxury Plastic Chair
Imperial Vogue Plastic Chair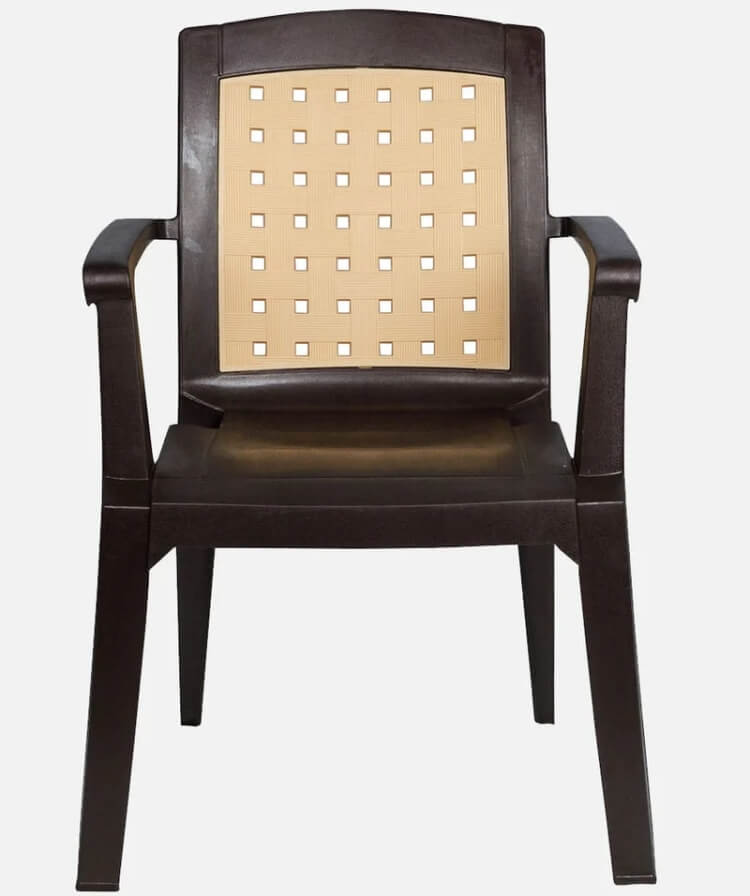 Oxy Series 5214 Luxury Plastic Chair
Spine Care Plastic Chair 2109Spine Care Plastic Chair 2109
AVRO

India 
AVRO INDIA LIMITED, previously known as Avon Moldplast Limited, has been producing Plastic Molded Furniture since 2002, with an extensive presence all over India. They craft their items with utmost care and finesse under the brand AVRO & AVON. Their products are made in an automated atmosphere using imported machines and molds and are designed to comply with global quality benchmarks.
With a remarkable price advantage of around 40%, they are substantially cheaper than leading brands because of the lower overhead costs and production volumes at their two facilities in Ghaziabad. This makes them the largest manufacturer of plastic molded furniture in North India and one of the top five companies in the same area. 
AVRO Plastic products are greatly appreciated in a wide range of places, such as auditoriums, schools, colleges, dhabas, eateries, hotels, houses, and gardens. Their products offer versatility in any climate, with the assurance of a long-lasting quality that renders them trustworthy for any atmosphere. 
Top Products
Platinum Rattan Chair Matt and Gloss
2581 Plastic Modern Ergonomic Chair 
9944 Matt & Gloss Pattern Plastic Chair 
7756 Matt and Gloss Chair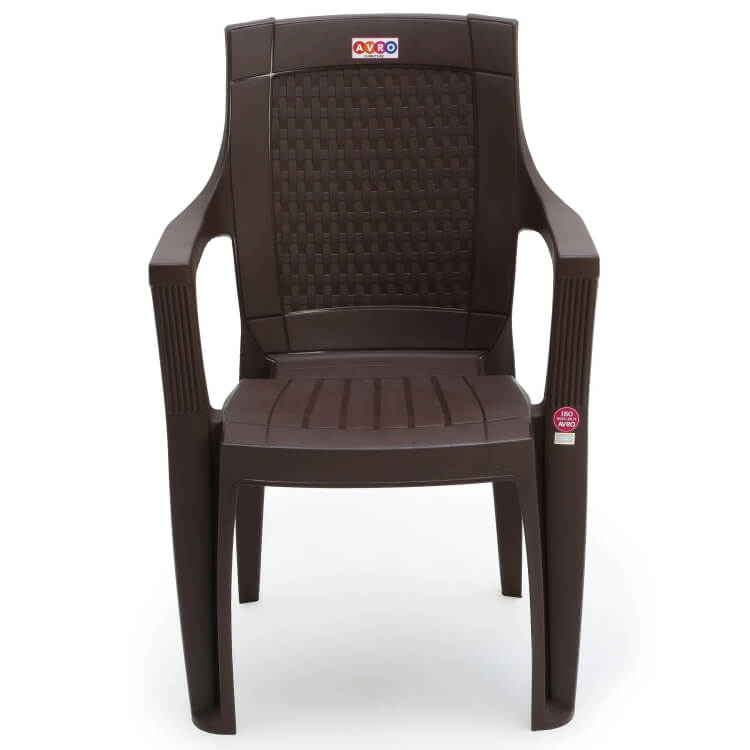 Cello Furniture India
Established in 1967 with just the production of bangles and PVC Chappals, Cello has grown to become India's most beloved and best-selling plastic chair manufacturer in India. They have quickly established themselves as the premier suppliers of household items and plastic furniture, supplying major retail stores worldwide. They are widely acknowledged for their durable furniture in India and have attained a distinguished reputation within the domestic market. 
To become India's most loved home brand, they create modern and aesthetically pleasing products that are both highly functional and affordable. They prioritize cultivating a culture of learning, creativity, and innovation, all while demonstrating honesty and integrity in all they do. 
Their Products Have Some Exceptional Features
Strong, Safe & Durable

Polymer Customization

UV Stable

Chemical/Water Resistant  and Weatherproof

Space Efficient

Recyclable
Best Plastic Chair Collections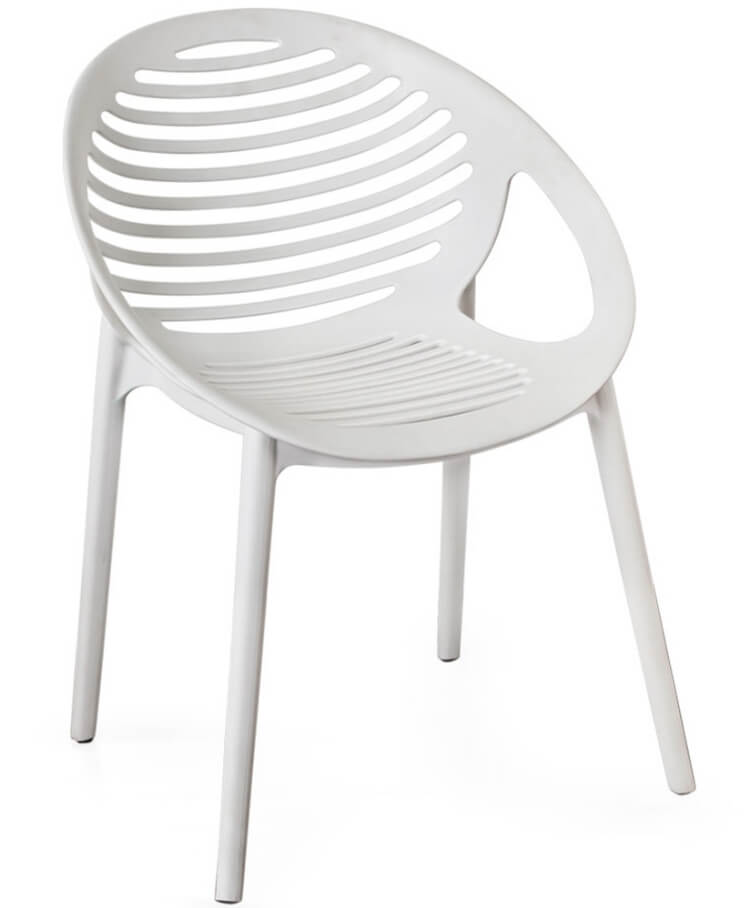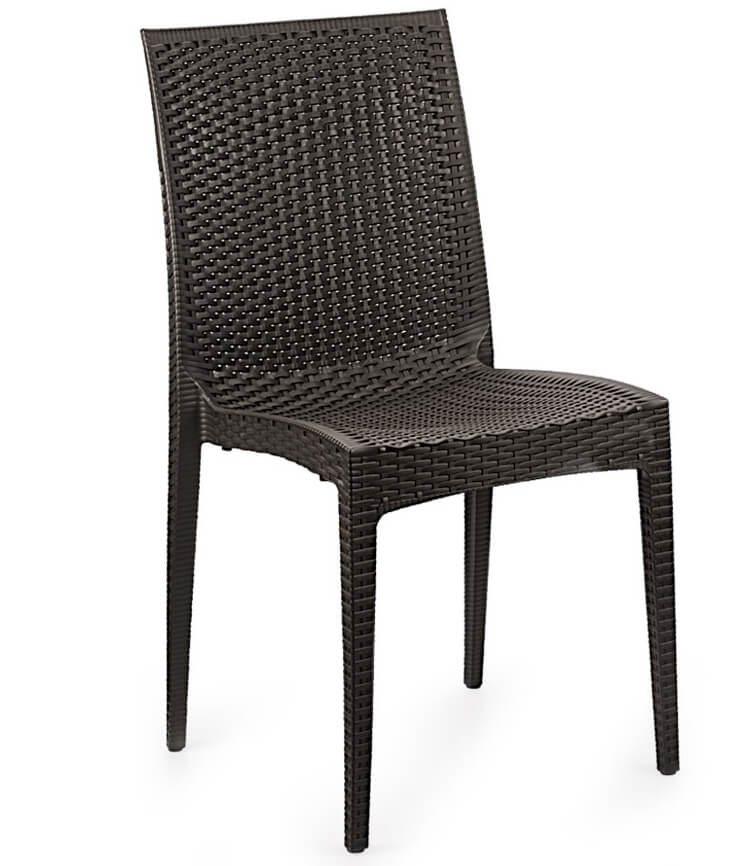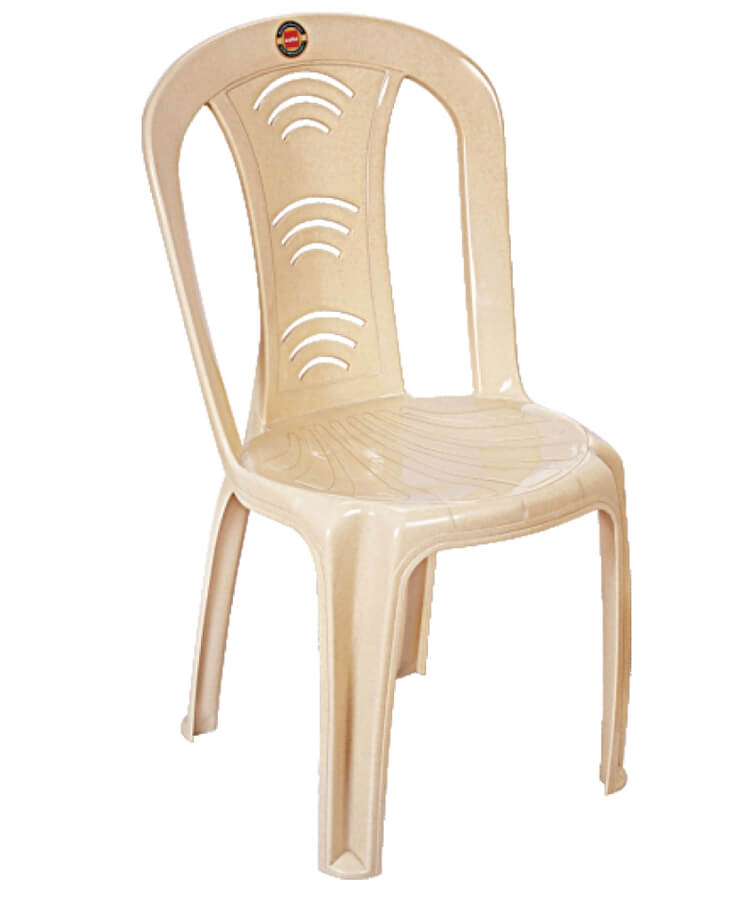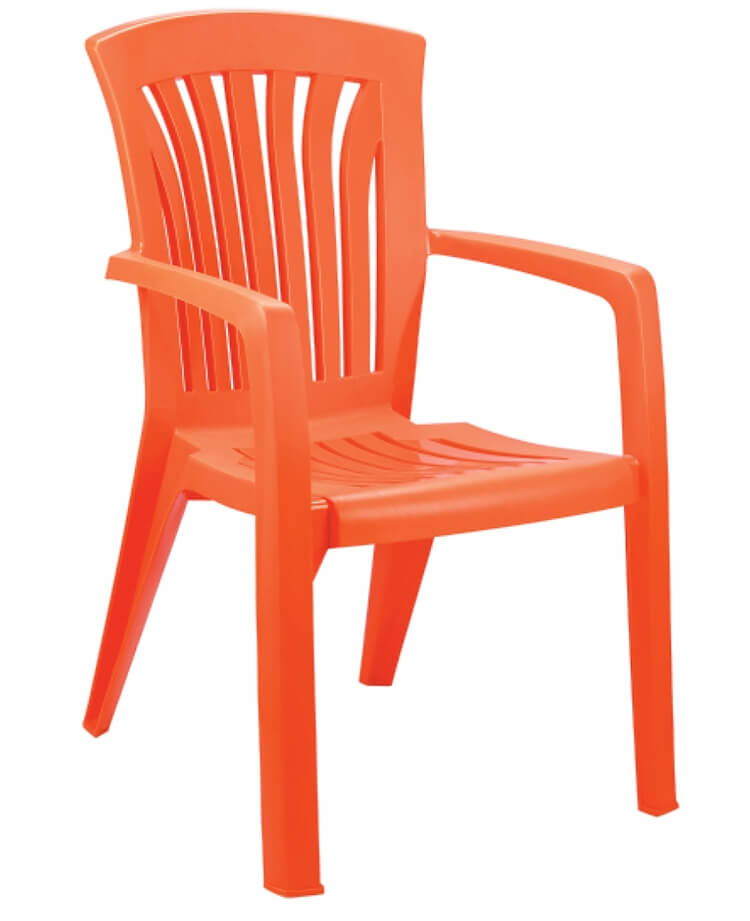 Conclusion
The enlisted plastic chair manufacturers in India have everything, from modern designs to more traditional options. Not only that, but they also prioritize sustainability and eco-friendliness in their production processes. So not only will you be getting a great chair, but you'll also be doing your part for the environment. So what are you waiting for? Begin your best furnishing experience with any of these non-stop manufacturers.