Wire Bar Table and Chair
Qingdao Blossom Furniture Limited is a wire bar chair and table factory in China. Whether the corner needs to be updated or you want to perfect your bar, this chair will introduce a chic modern style to the decoration. This tall bar counter embodies a stylish and simple design, showing an open base, making your space lighter and less cluttered. Thanks to this bar table, those unforgettable gatherings can be held in a more fashionable way.
Wire Bar Chair & Table Feature
Sturdy black metal base with additional support ring
The vertical base details increase the openness of the overall design
Includes floor protection device to prevent scratches and slips
This bar can be comfortably placed for 4 people and is perfect for family entertainment
Description
Our round metal wire bar table and chair is a modern work with nature as the theme, which is very suitable for adding some ambient lighting to your living space. With around stainless steel effect top and a contrasting black wire base, this single product combines an eye-catching design with practicality. Durable round metal tabletop with black finish, white finish, and golden finish.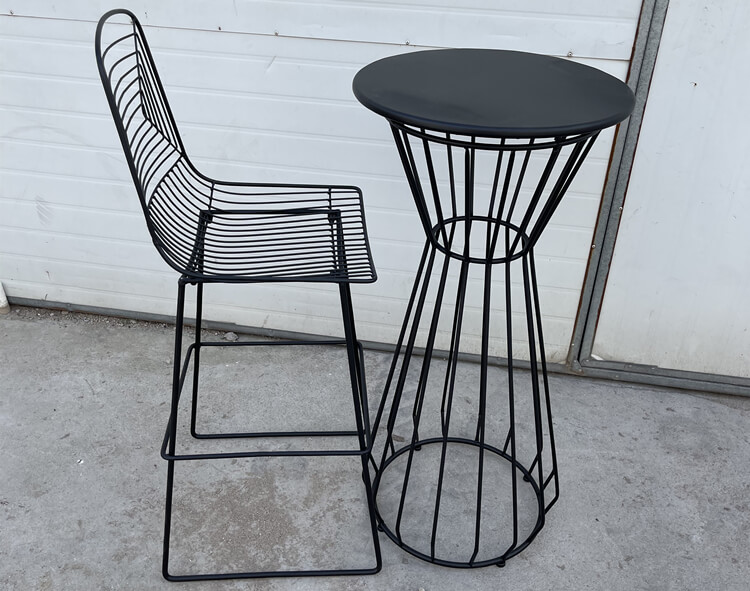 Not suitable for outdoor use. Wipe with a damp cloth. Avoid using abrasive cleaners because they can
scratch or dull the surface of the table.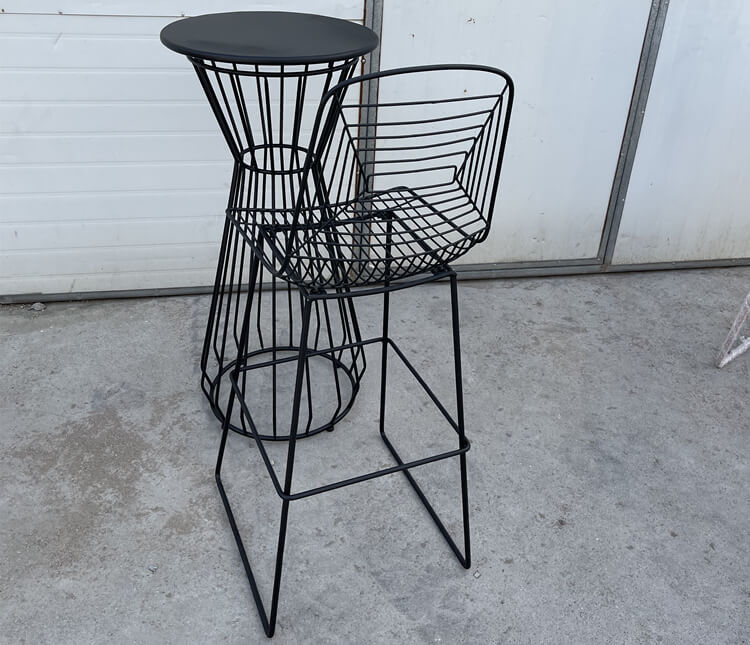 They made the edge of the chair into lighter wire and doubled it to ensure stability to meet the strength
requirements, organic shapes, and cost constraints.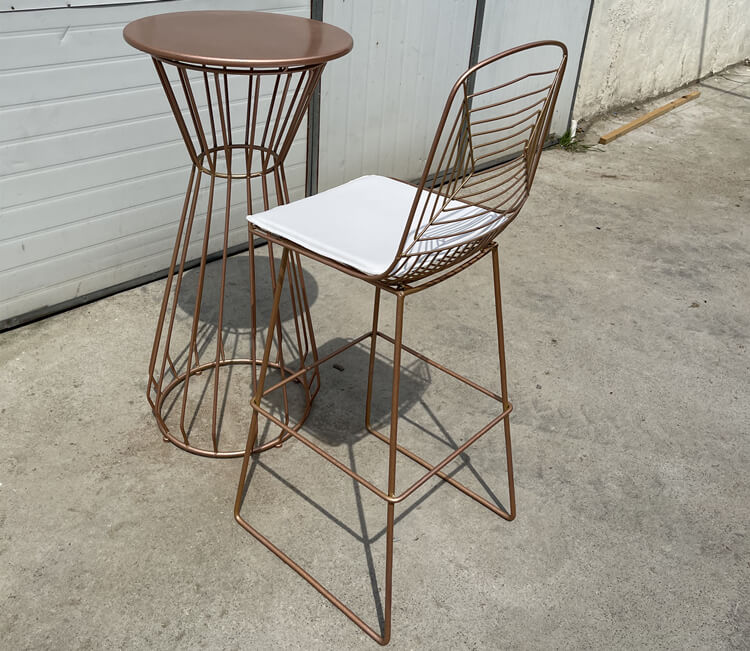 Our unique wire bar table and chair are suitable for any activity due to their strong and stable structure.
Gone are the days of the boring old bars and compact tables. Our compact tables bring an instant
atmosphere to your event or party.