Wooden Storage Cabinet
This bar counter provides a modern reinterpretation of classic taste style. It is ideal for any location or requirement, including candy and ice cream shops, bars, or bakery cafes. The plan includes a complete bar module, bar back combination, and display cabinet. Our wooden storage cabinet is distinguished by its square pattern design on the front. The individual pieces are hand carved and brought together to form a stunning geometric square pattern that captures the light and showcases the unique beauty of reclaimed teak.
Wooden Storage Cabinet Feature
Durable Construction: Our counter height table is made of high-quality solid rubberwood with acacia veneer, and the bar is durable.
Suitable for many occasions: The tall bar will brighten up your home kitchen, dining room, studio, patio, study, and bistro in any setting.
Multi-functional: It can also be used as a hallway decor console table, kitchen buffet, or storage cabinet in bar and dining room spaces.
Description
This wooden storage cabinet features classic colors, clean lines, and an open design that will complement any room decor.
With its spacious top, you can easily place bread rolls, cold cuts, and freshly squeezed orange juice.
In addition to being used as a bar, it can also be used as a dining area for breakfast.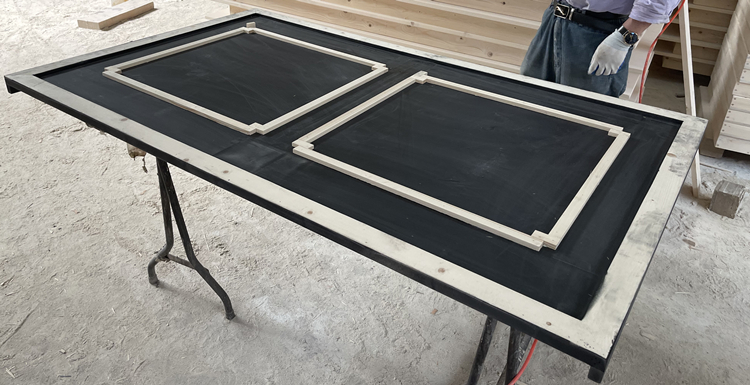 This eye-catching counter height console table. Not only used in restaurants but this uniquely styled table
can also be conveniently placed behind the sofa or hung on the wall to meet all your entertainment needs
at any time. Its sturdy silhouette and rough texture add a rustic element, which can be easily incorporated
whether your aesthetic is retro, rustic, or eclectic.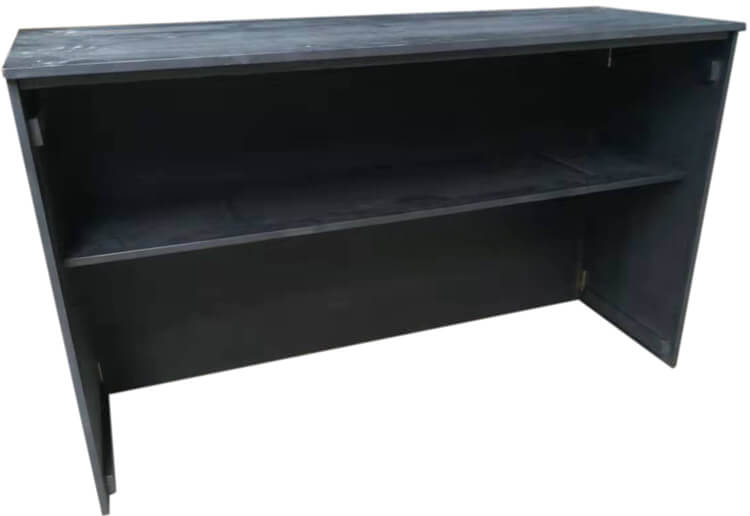 Whether entertaining guests at home, furnishing a space in a restaurant or shaping your personal creative hub,
this statement piece is designed to be used, loved, and appreciated for generations to come.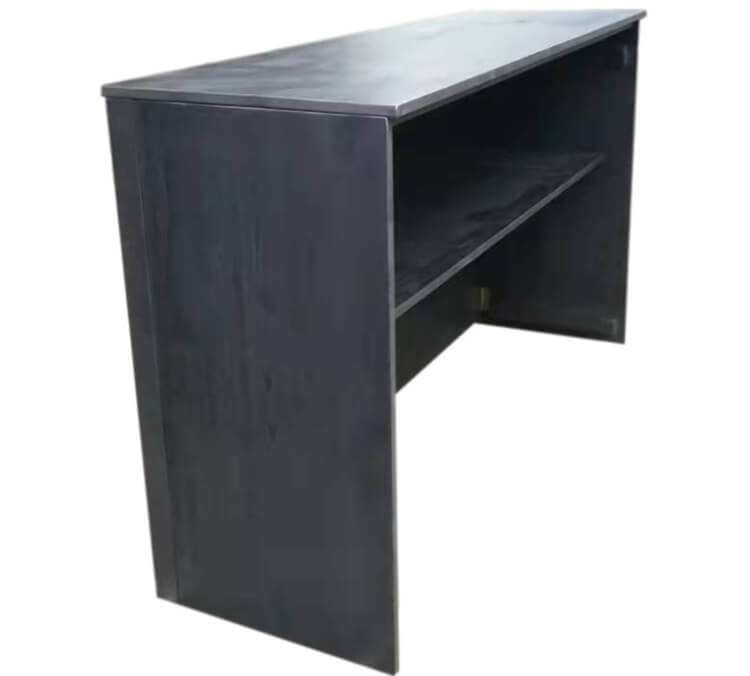 While a classic bar design requires much more surface area than other types of home bars, it's still a great
choice if you want to give your home a bar-like feel! Plus, you and your friends have plenty of room to sit
and chat, while everything you need is within easy reach.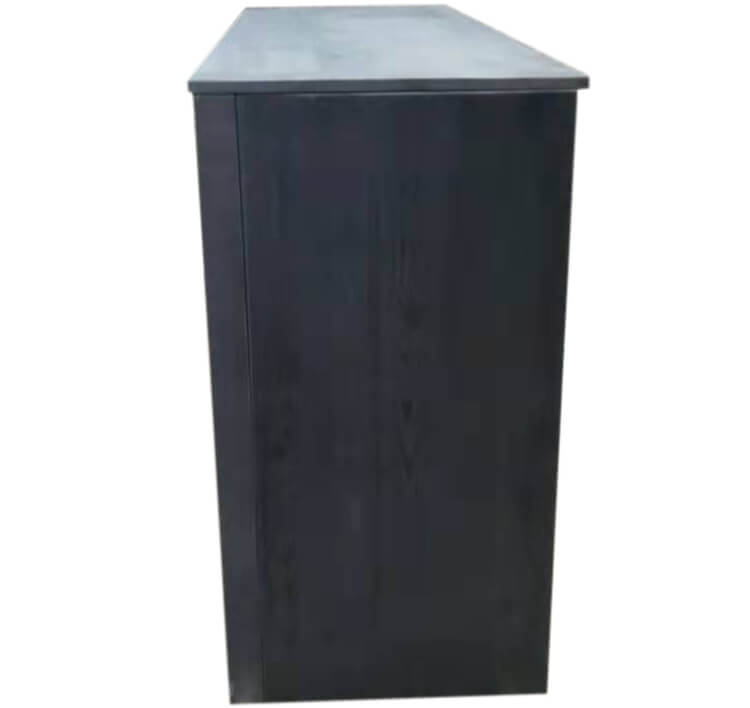 Our products are made of new types of wood suitable for both indoors and outdoors. The interior of the wood
is treated to protect against rot, fungus, etc., and to prevent elements from being designed for other uses such
as fencing, etc. The wood may have a slight "tint" when you first receive it, as some woods seem to show the
color of the treatment more than others. Over time it settles and fades to a more neutral, softer color,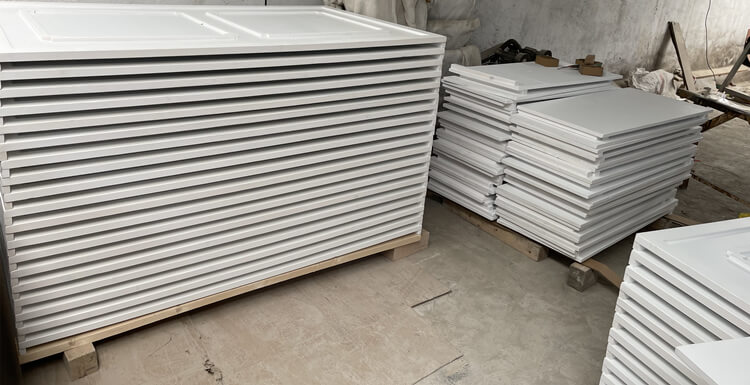 This high gloss feature bar table has a roomy back and an open storage area, perfect for small spaces. It
features several open compartments with plenty of storage space and a wooden frame.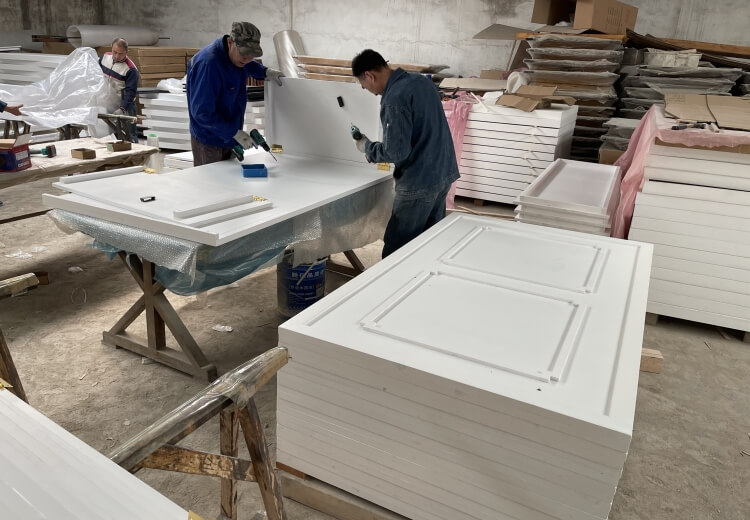 This stylish home bar features a wine rack and plenty of storage. With plenty of storage space, decorative panels,
and moldings, their form, and aesthetics are sure to be appreciated.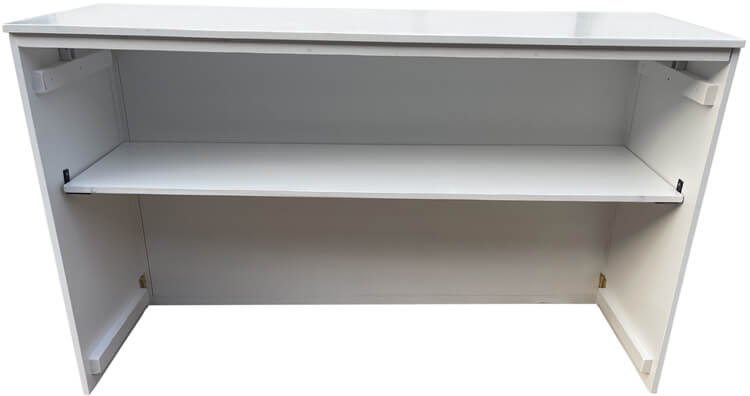 The tabletop and table legs are separated, and the table legs can be fixed with screws. This can not only
reduce the transportation space but also ensure the safety of the table during transportation.


The space used by the basement bar was originally empty. A custom bar aligns with the stair treads and is
the same wood and finish as the upstairs floors.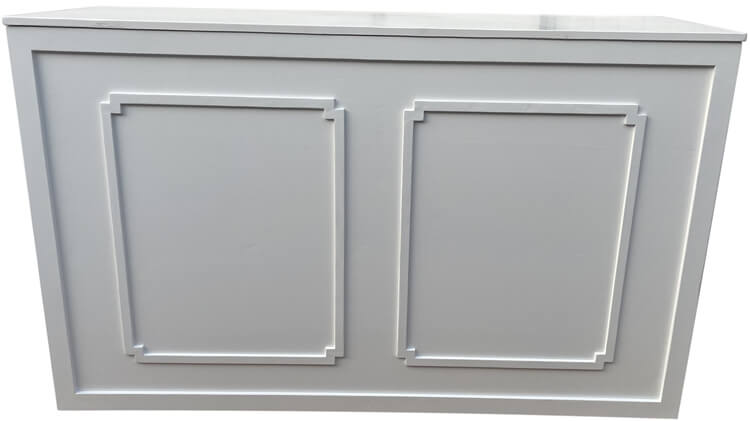 With its open design and compact size, two bar stools can be easily tucked under the bar while sticking out
only a few inches, providing an excellent spatial solution for bars, kitchens, or apartments with limited space.
The pole set is made of high-quality engineered wood and steel frame for high stability. This bar set has a long lifespan.
Effortless Assembly and Maintenance.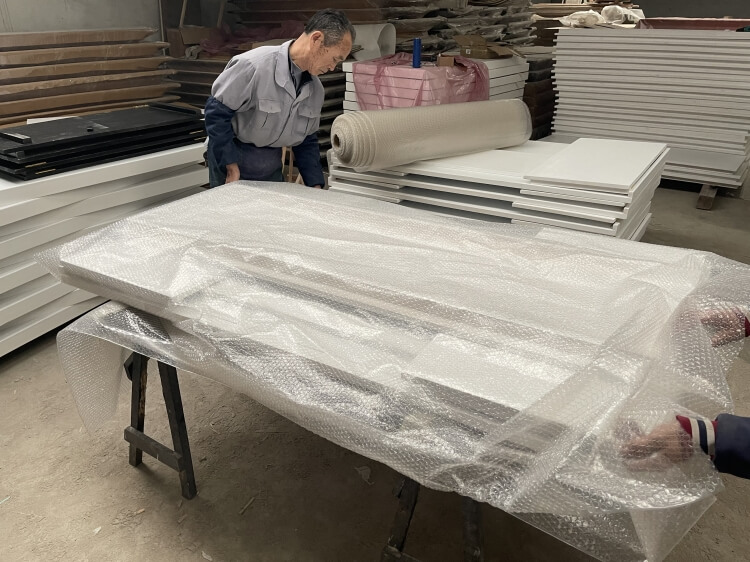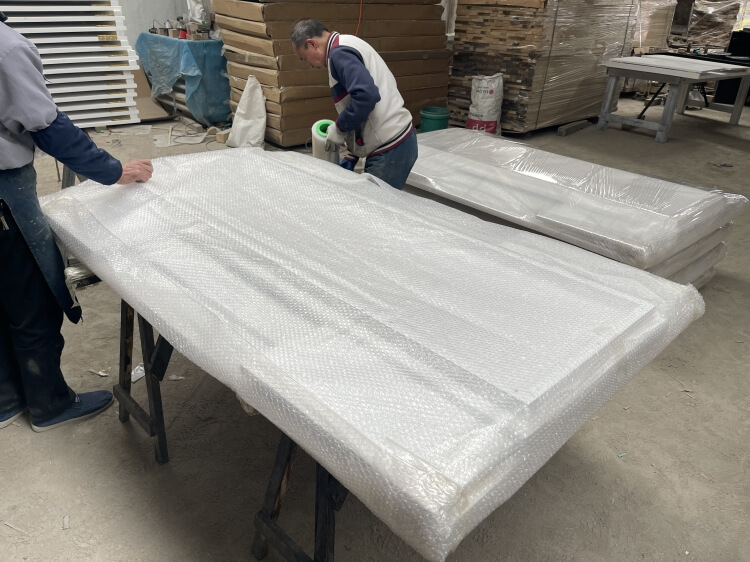 The application of high-quality materials and a strong structure makes the wooden storage cabinet for long-term use.
And the strong load capacity allows it to stand firmly under heavy loads. The smooth surface simplifies cleaning,
so you can wipe away stains with a damp cloth.
It is the perfect combination of practicality and aesthetics, perfect for every occasion.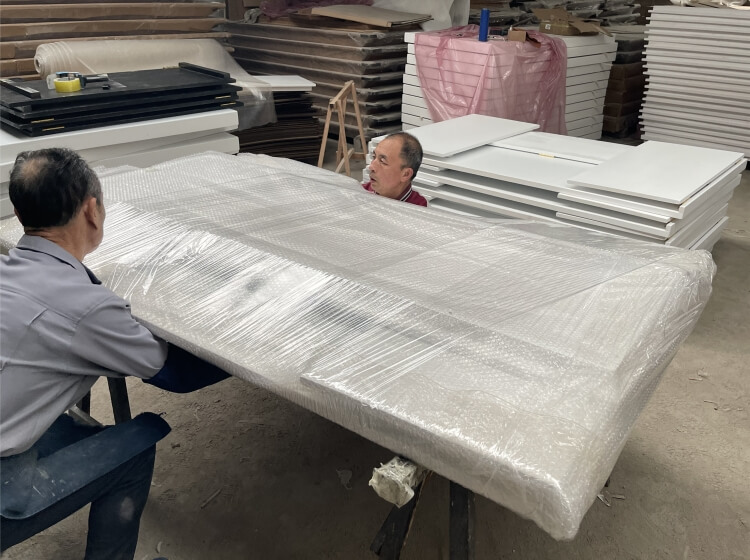 Made with solid rubberwood legs and MDF veneer, this kitchen set is durable. The extra space is very
user-friendly, and the three shelves are perfect for flatware, drinkware, bottles, glasses, or whatever else you
want to keep close at hand. With it, you can spend quality time with friends or family during lunch or afternoon,
or sunset.