1942 Antique Folding Chair Price
As a leading event chairs manufacturer in China, our company provides 1942 Antique Folding Chair Price for chair rental company, chairs supplier, and wholesaler. 1942 vintage folding chairs wholesale designed from the original folding chairs of the 1940s. The timeless look and comfort of the antique wooden folding chairs bring a classic look to your home. vintage wooden folding chairs stacks flat for convenient storage. The folding chairs for sale are very very popular in many areas.
Our production is 20,000 pieces per month. The antique folding chairs can be matched in natural, antique, country style. No matter indoor or outdoor, they must bring an excellent effect on any occasion. Classic chairs also can save more space for your transportation. It's absolutely the best choice.
Feature of 1942 Antique Folding Chairs:
Minimum Order Quantity: 300 pieces 
Competitive price, offering you the highest cost-effective.
High-quality beech wood frames offer superior durability over traditional plywood construction.
Strong seats
Lightweight and easy to move
The color of the special 1942 folding chair can be customized.
Fold-able chairs wholesale, saving space and easy to fold and unfold.
2-year normal use warranty.
Description
Get 1942 Antique Folding Chair Price From Blossom Furnishings
Want to wholesale foldable chairs for the funeral? now get 1942 antique folding chair price from Blossom Furnishings.
These old wooden folding chairs were used in weddings, graduations, and various events before plastic folding chairs
and metal folding chairs became the norm. They are attractive and everyone says they are comfortable. 1942
wooden folding chairs wholesale is well worn after years of use, but they are still very sturdy and in good working
conditions.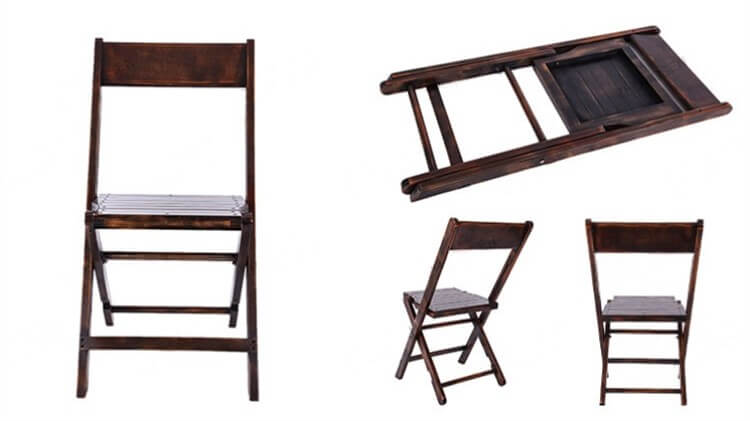 This antique folding chair wholesale has a solid back and whole frame, so it's very sturdy. The chair has a folding
track on the leg and the seat plate is screwed into it, which is very retro.

The specific drawing size:
Dimensions: 29 inches high x 13 inches wide x 16 inches deep
Packing size: 90 x 42 x 19 cm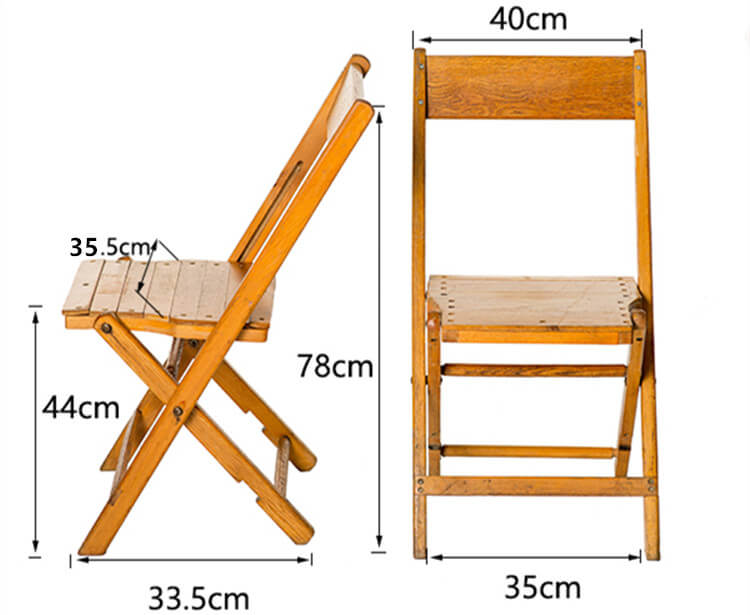 Where the two legs of the antique dining chair cross are secured with a more rounded screw that doesn't
hurt the skin or clothes, the chair folds up to save space and stacks up perfectly.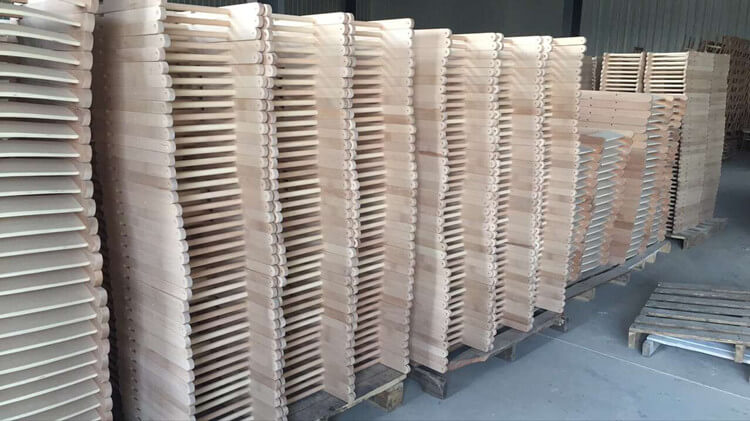 Our workers, using standardized operations, first drill holes on the legs of the folding chair, and then gouge
them, so as to facilitate the subsequent assembly process.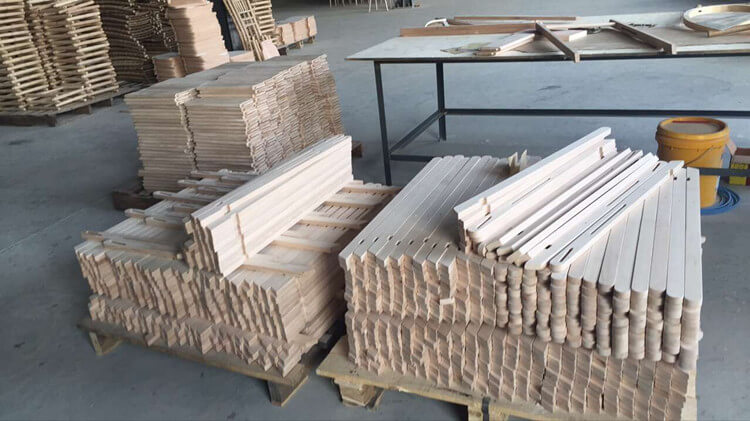 We can make this series of foldable chairs wholesale according to customers' requirements. This is a picture of one of
our customers making a chair. The customers were very excited to tell us that the chairs were great. He was the first
exporter from China. To this end, we conducted large-scale production and directed them to find suitable freight
forwarders to fill China's first export.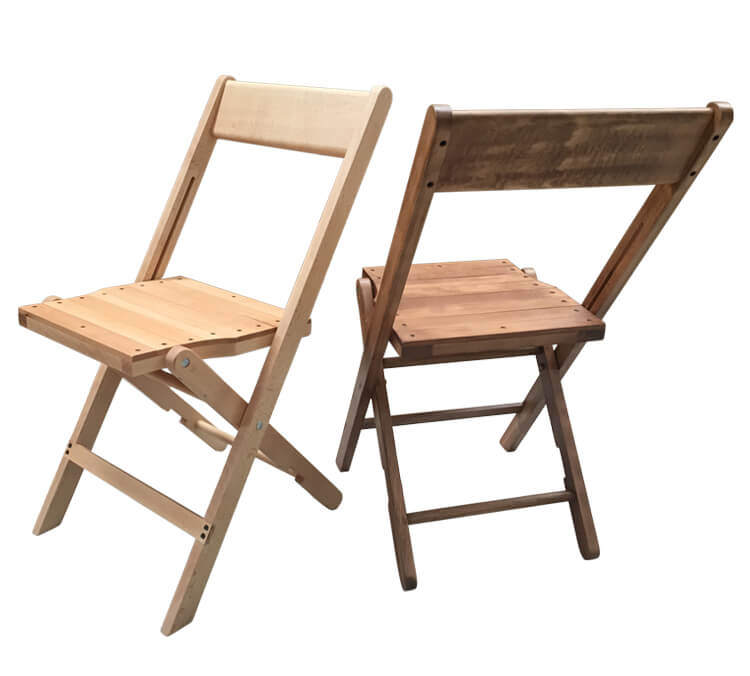 Regarding the following colors, the primary colors, we use good materials that are not flattering, and quite similar
colors. Then, the chairs produced in this way will have the same color and fully show the pattern and original style of
the primary colors. Primary colors are unchanging classics.
Regarding the folding style, first of all, we are very convenient in the process of taking and transporting, and these
chairs do not occupy a large volume, so many people will choose the folding style.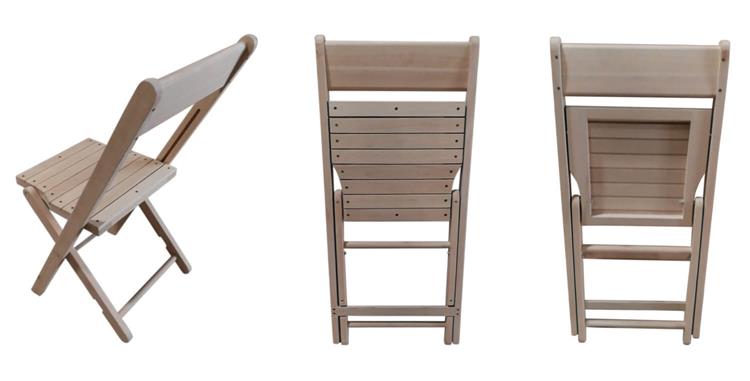 White 1942 Antique Folding Chair
Outdoor white folding chairs are designed for indoor and outdoor use, suitable for a variety of applications, and
can be used for sports events, wedding ceremonies and banquets, clubs, and restaurants. Wooden chairs are
made of solid beech wood, sturdy and sturdy, beautiful and durable. The 150KGS static load-bearing test has
been used many times.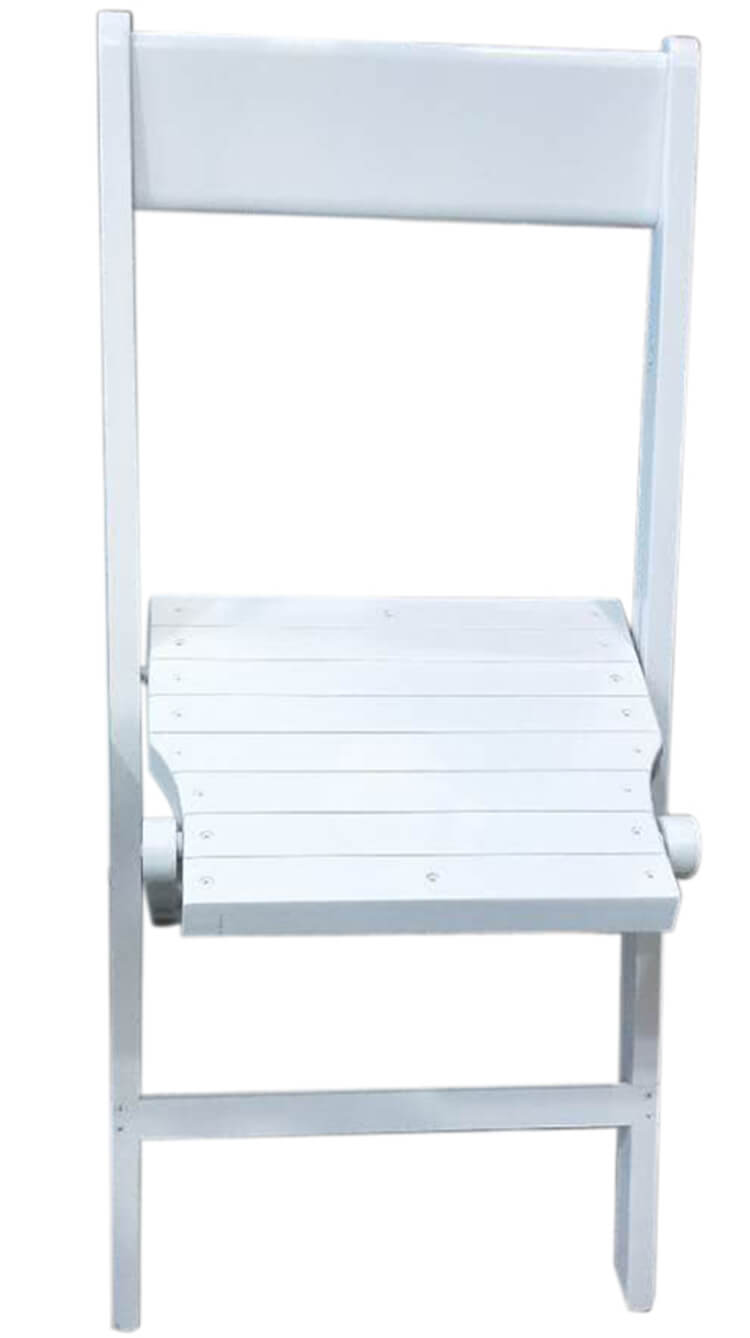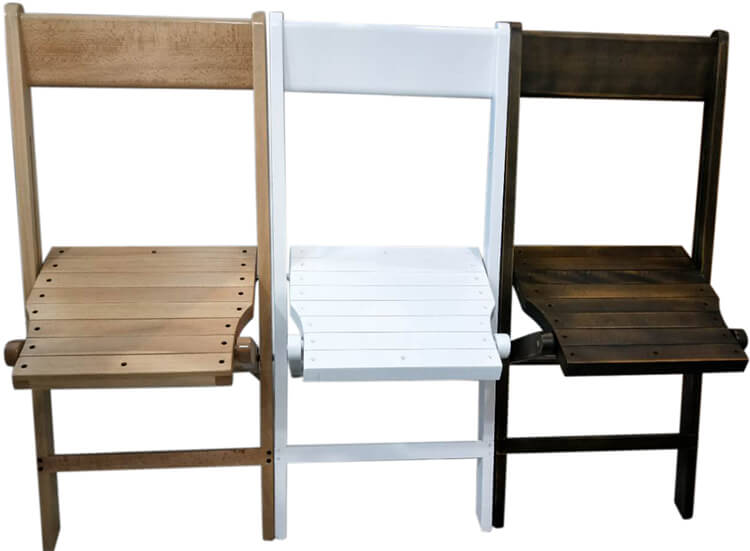 Do you have stock?
Yes, we have prepared more than 2000 pieces of this chair all year-round to ensure that we can arrange to
spray paint shipments after receiving the order. Normally, we prepare the primer twice and the topcoat once.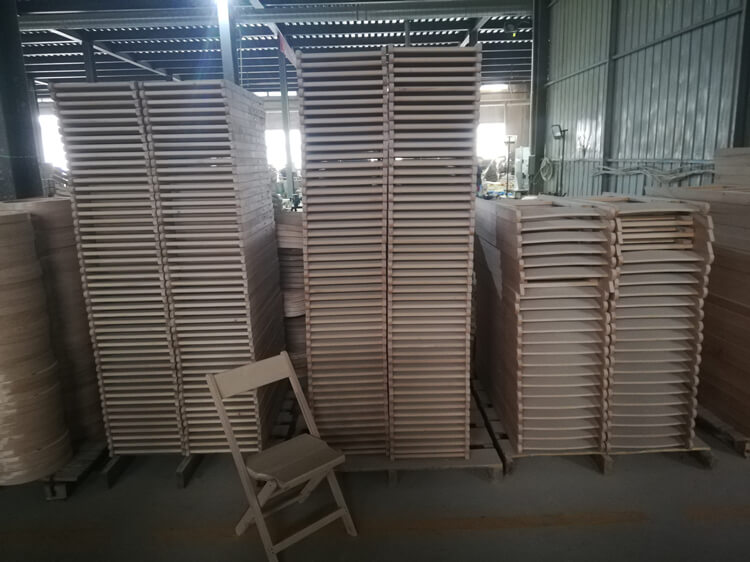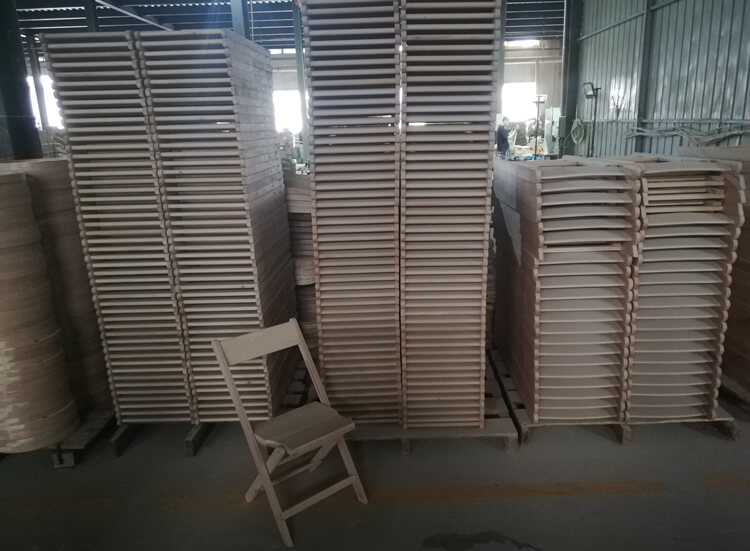 What spray painting method do you adopt?
We have modern advanced electrostatic spraying equipment. This equipment not only ensures that the paint is
evenly painted when spraying. Moreover, while saving paint, more importantly, it is not limited by temperature
in winter, ensuring good paint effects.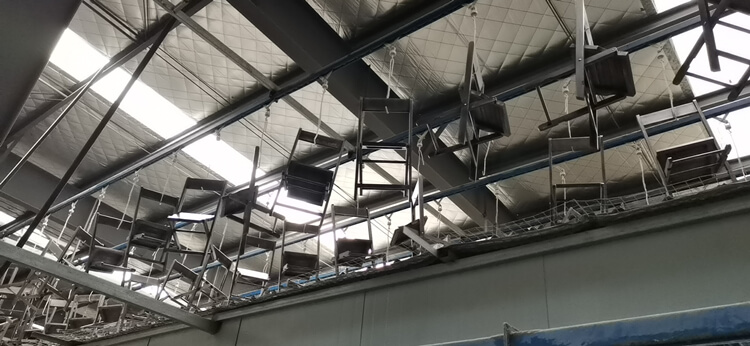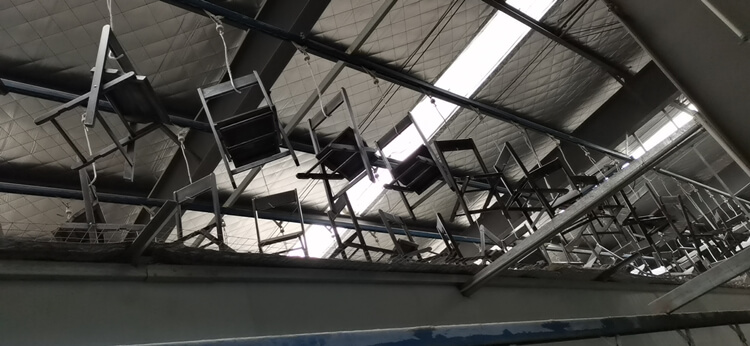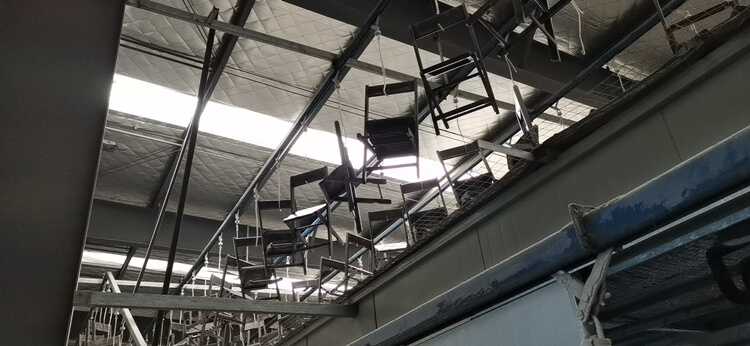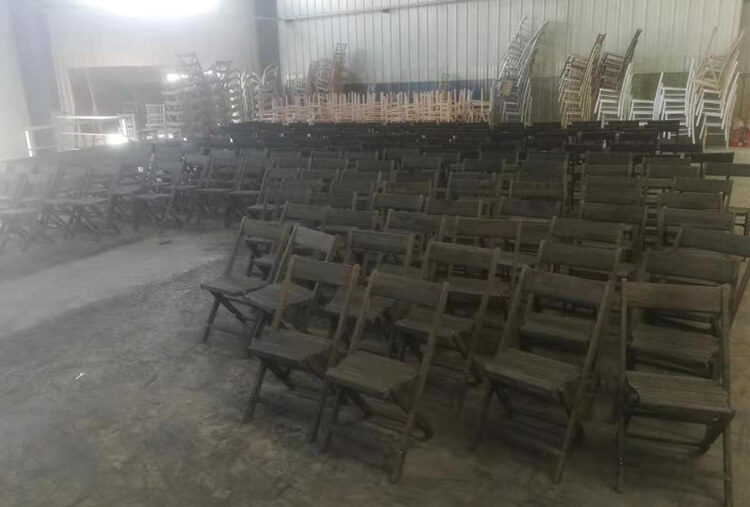 The following bentwood folding chairs will be shipped to Seattle USA customer, antique finishing.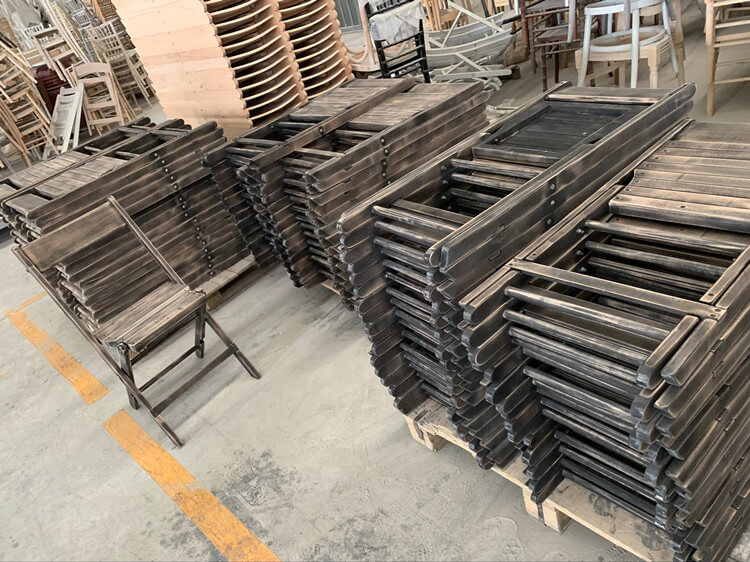 We have a large number of clients worldwide. Clients love our products and services very much. Most of 1942
vintage wooden folding chairs for sale are exported to American and European markets.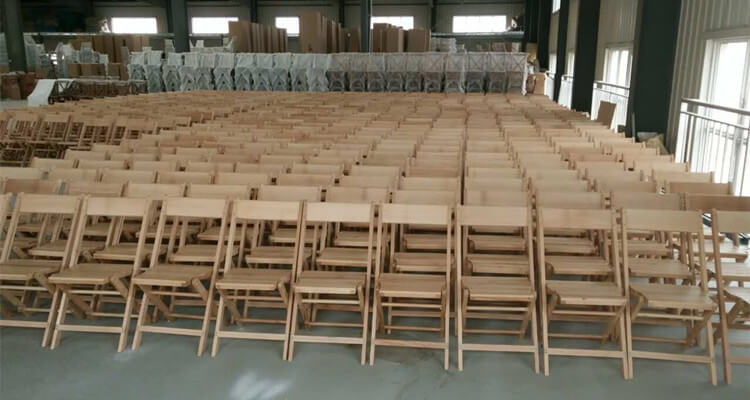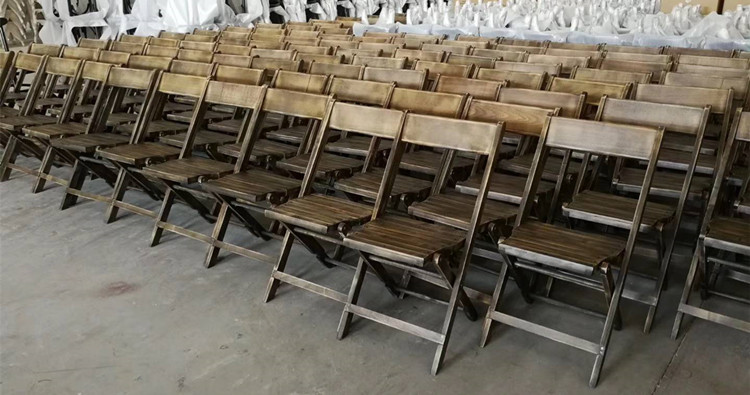 Package of antique folding chairs:
We package the 1942 funeral chair with a layer of polypropylene bags, air form, and leatheroid to avoid scratch and
damage during transit. One cardboard box fits 4 chairs.
Packing size: 90 x 42 x 19 cm
200 pieces will be 4 CBM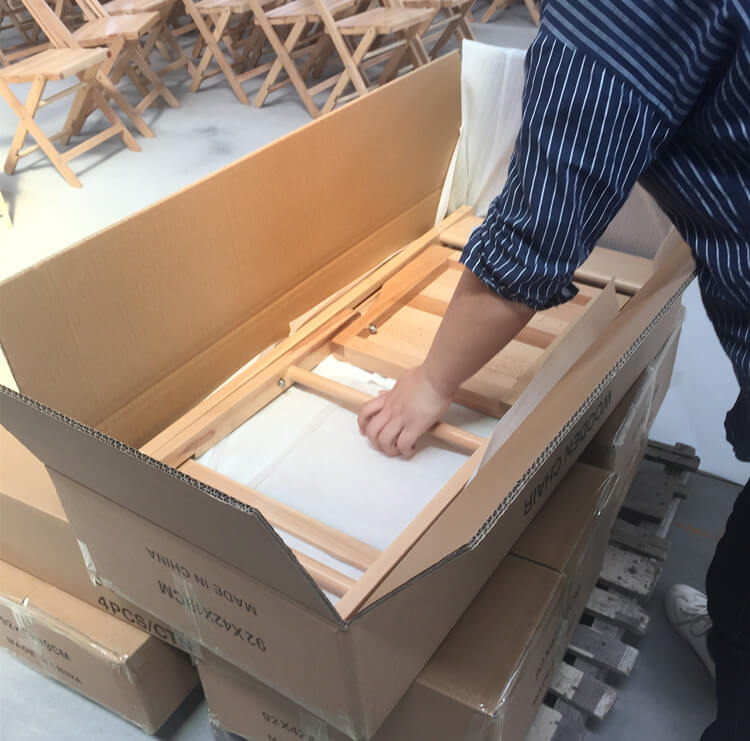 All kinds of transportation are available, especially containers. We promise to deliver in 15 days and support many
kinds of transits.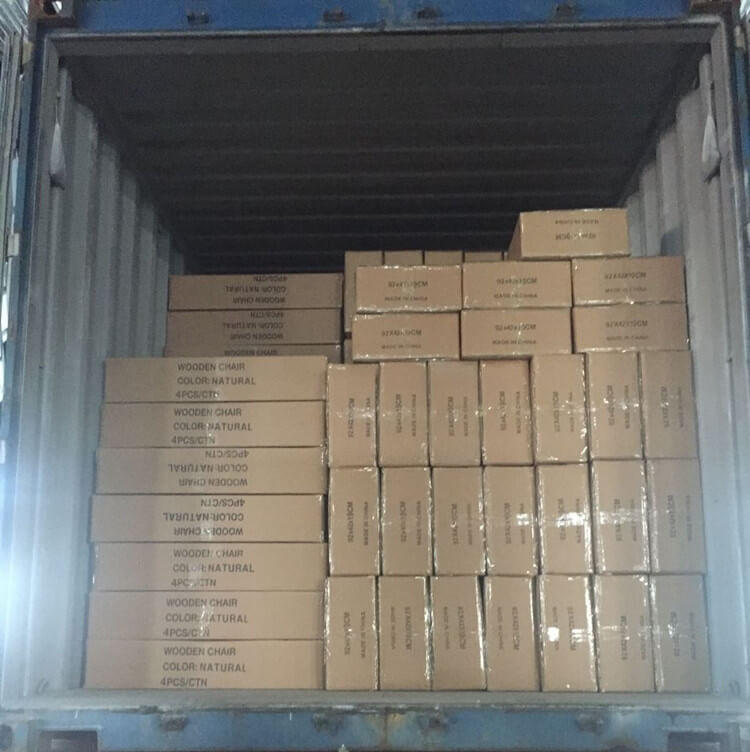 Application
Vintage beech wood special 1942 folding chairs in excellent conditions – sturdy and sturdy – an ideal, European
style. These antique folding chairs have been recently painted for their weather ability. The production time is
15 days that we fulfilled the order of our customer (1200 pcs). And when they received all the vintage fold-up chairs,
they can't stop being happy to send us the pictures of chairs in a wedding event. We are also very proud of this business
deal. And very happy to know the chairs were very satisfied with our customers and benefit for their business.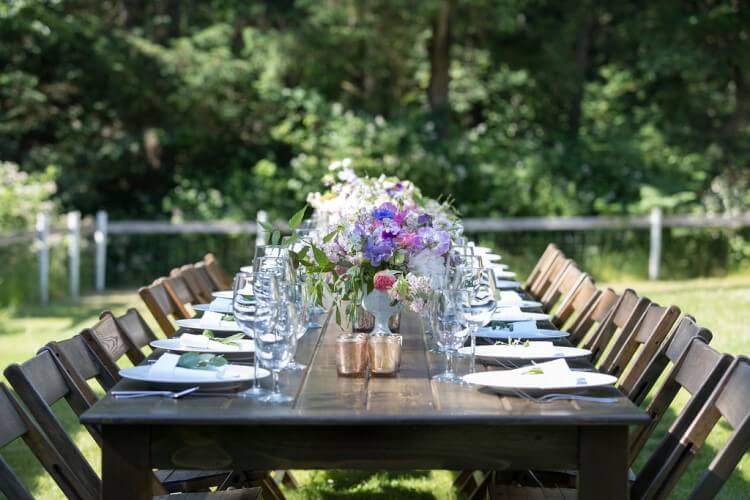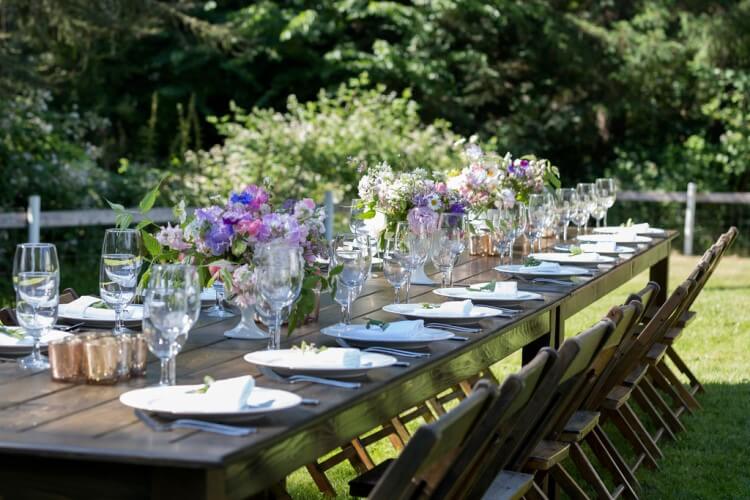 The highest quality beech frames offer superior durability over traditional Luan wood structures and the old
world-style lath wooden chairs offer comfort and durability, and these wholesale tables and chairs for events offer a
great solution and versatile choice for most wedding venues, banquet halls, and event facilities.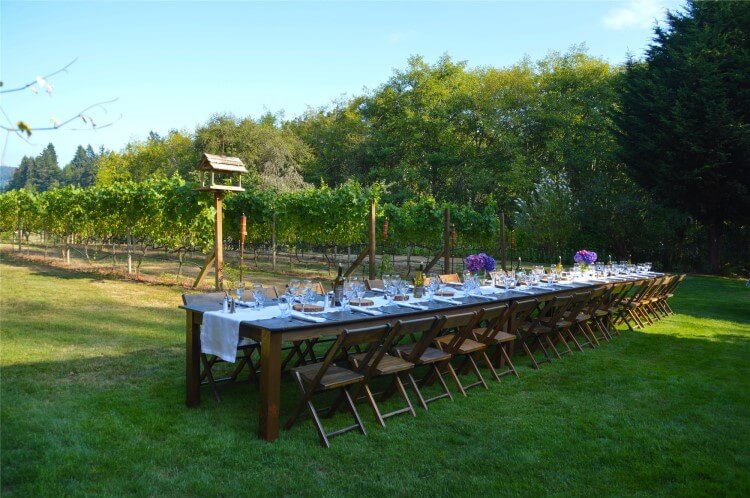 This antique folding chairs wholesale can also be used with a seat cushion, which is nice if it's cold and different
colors can be used with different seat cushions.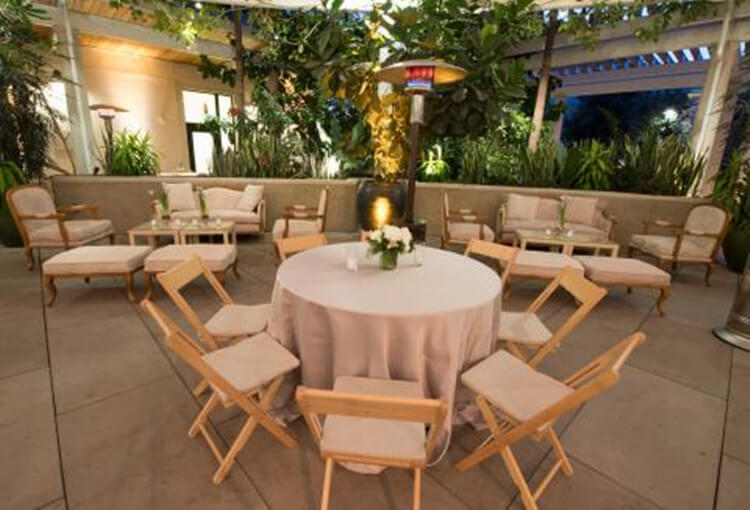 The 1942 Folding chairs are more suitable for natural and country-style event occasions. They must decor
your events or wedding special and unique. We are the manufacturer of antique folding chairs and farm tables.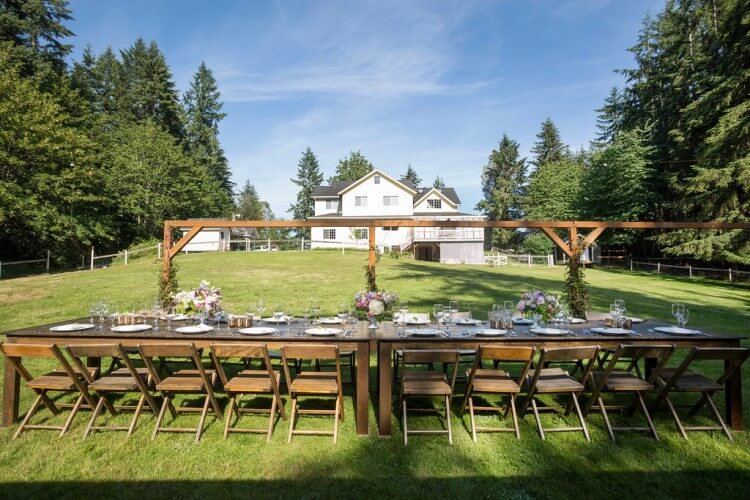 As a professional event chairs manufacturer, we provide all kinds of folding chairs in bulk.  Our popular chairs
include folding rocking chairs, kids folding chairs, antique rocking chairs, bamboo folding chairs, resin folding chairs,
etc. You can buy folding chairs with different materials, like wood, plastic, metal, resin, etc. If you want to get the
1942 antique folding chair price, please contact us.
How about the feedback on your antique folding chairs?
Our Australian client love the chairs very much after the first shipment as well