Air Outdoor Dining Chair Manufacturer
This durable catering service-grade air outdoor dining chair meets the budget price point, and your catering service venue will look great. This chair is very suitable for restaurants that require modern design. This chair is made of the highest-quality polypropylene resin, available in orange, dark gray, dove gray, yellow, black, red, tropical green, and white. Air resin outdoor dining chair. Modern design. Made of 100% recyclable resin polypropylene with gas injection molded legs. anti-UV. Easy to clean. Maintenance-free. Can be stacked.
Air Outdoor Dining Chair Feature
Made of commercial-grade resin polypropylene. Very suitable for balcony or poolside use.
Very durable under outdoor temperature and conditions.
Beautiful UV, wear-resistant, soft pastel finish. Easy to keep clean.
It is very suitable for mass use in any indoor or outdoor area. Stackable for easy storage.
19.7 inches wide x 23.6 inches deep x 32.3 inches high
Seat height: 17.5 inches
Description
The air outdoor dining chair is made of a single injection polypropylene mold with additional glass fiber-reinforced
materials to increase the strength of this high-quality coffee chair. In addition, UV stabilizers
are added to ensure that the product can be used continuously under direct sunlight in the weather of each
country. This sturdy and sturdy chair is very light and has many holes for rainwater to pass through. This
item is fully assembled and can be stacked six layers high.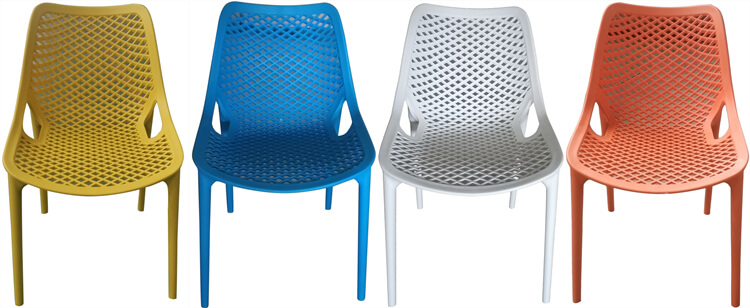 The chairs can be stacked. UV treatment. Can withstand outdoor temperatures in summer and winter. The
elegant and modern tables are equipped with non-slip mats. Tableware is very suitable for areas that are
frequently used. The set items are 100% outdoor resistant. The resin is almost maintenance-free.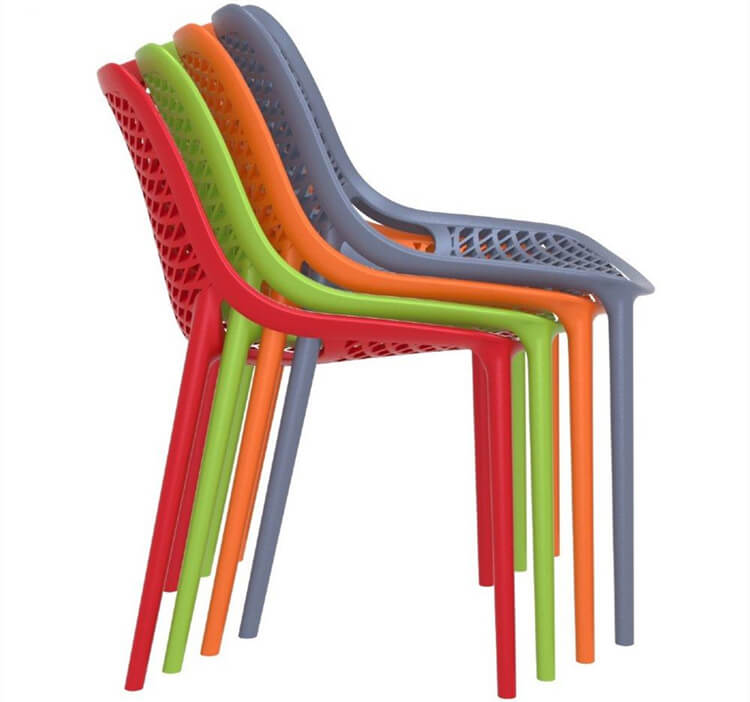 Our chair legs are equipped with protective footpads, which can not only prevent sound during movement,
but also protect your floor from damage.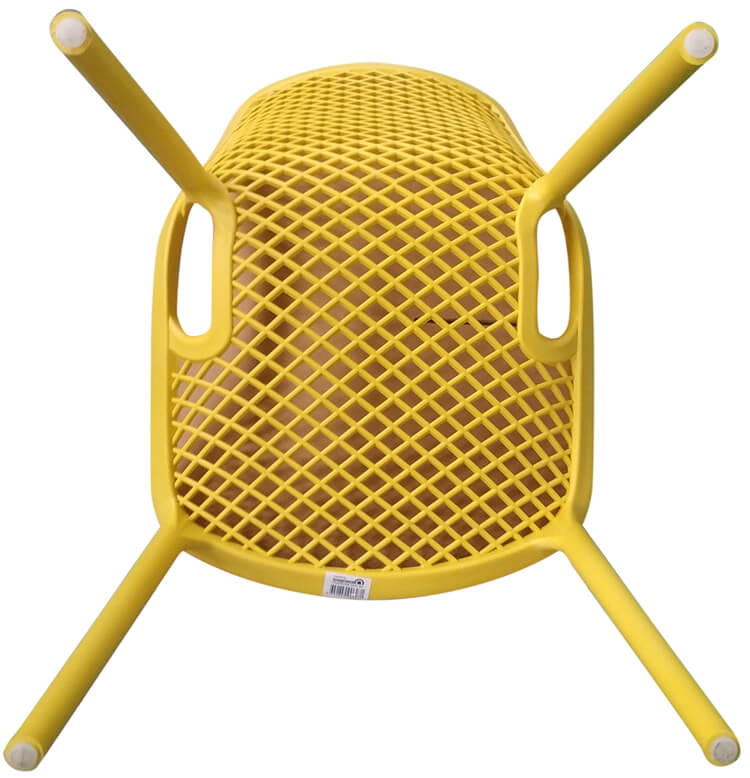 Air Outdoor Dining Bar Chair
This chair can be an ordinary chair or a bar chair. Equipped with this base, if you want a bar chair, you can
install this base.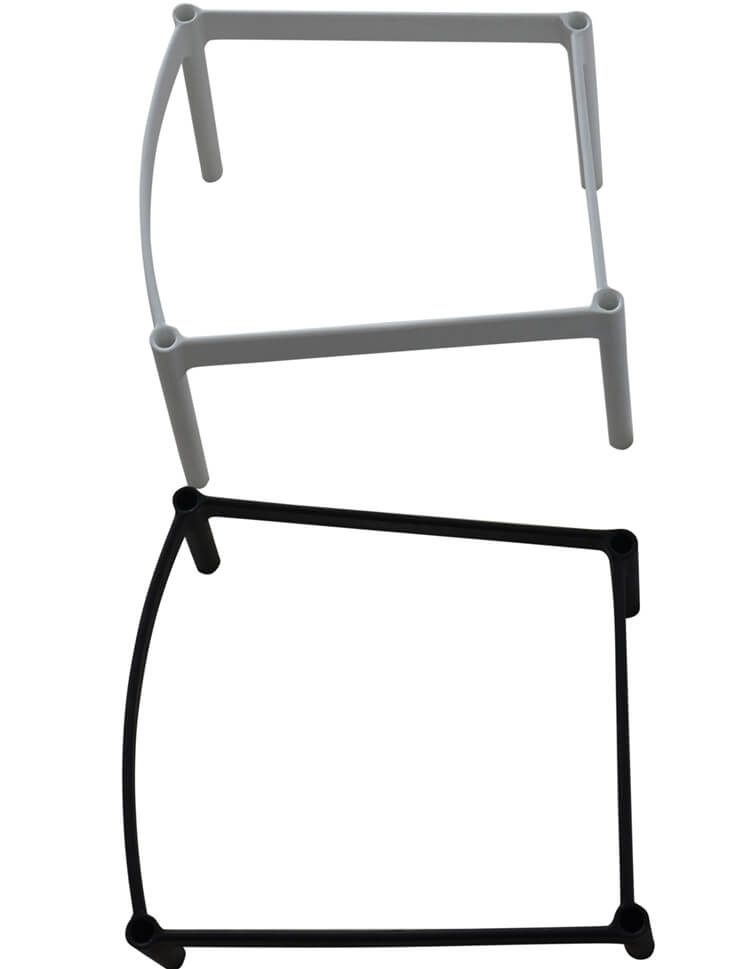 This base is very easy to install and has been tested by us. It is easy to install and remove. After installation,
it is also very strong. We sat on it and tested it. No matter how you sit, it will be fine.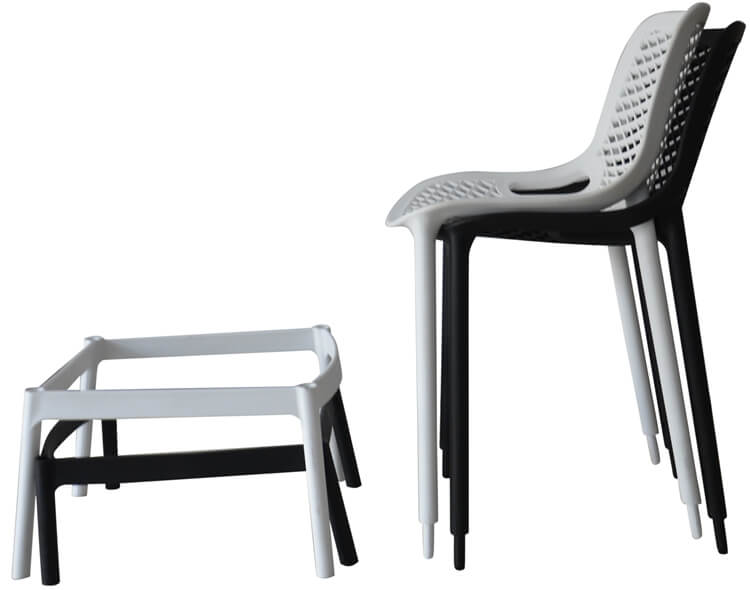 They are made of molded plastic and come with a quick-drying perforated bucket seat-so if the weather is
bad, you can immediately go back to the party. The chair is supported by four splayed legs, with a hint of
medieval style. Then when the weather gets cold, you can stack these chairs for easy storage.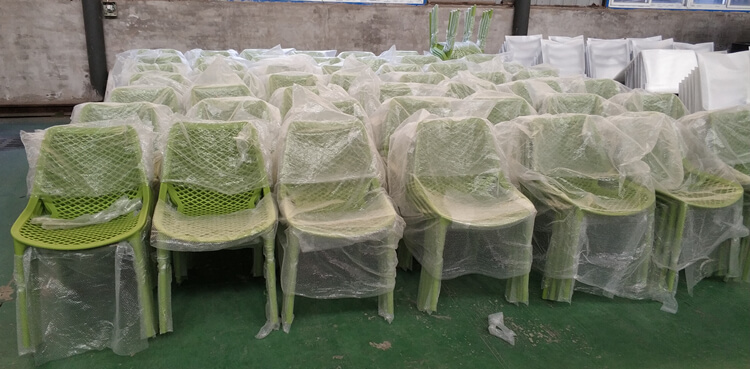 Provide an extremely wide range of indoor and outdoor products with strong technical characteristics. We
produce unique original and diverse series. Our products are designed to be multi-functional, multi-purpose,
user-friendly, and have an undisputed style. Our products have unparalleled qualities such as softness,
opacity, flexibility, and resistance. The concentration of quality makes our products so unique and special.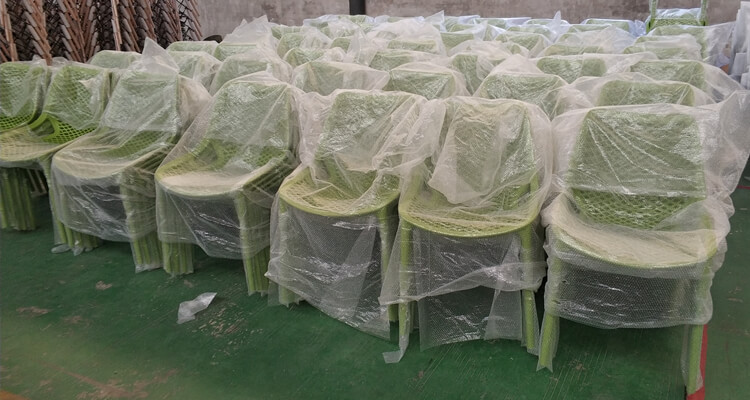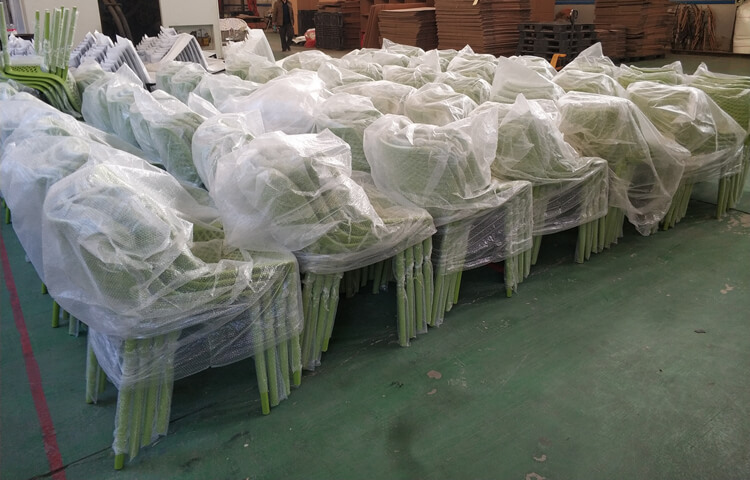 Our chairs will be wiped down before they are packed. Then put it on the packaging bag. Finally, they are
stacked and packed in a carton.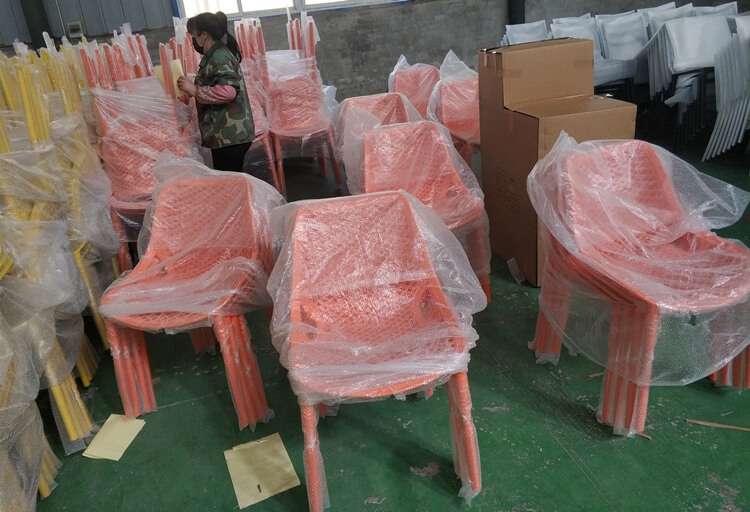 Air resin outdoor dining chair. Contemporary design. Commercial durability. Made of resin polypropylene
with gas injection molded legs. Suitable for indoor and outdoor. The air chair is stackable. The UV-treated
polypropylene structure resists water, salt, chlorine, and sunlight. First choice for restaurants, cafes, and hotels.