Crossback Barstool Rattan Seat
This classic French country style bar stool combines the classic villa style "cross back" design with solid wood structure and stuffed rattan seats. The cross-back bar stool is a timeless, versatile product that can be used in homes, cafes, and restaurants. These cross-back chairs have a curved back and hand-woven cane seat, providing undeniable comfort and texture. This chair has a rural style, its brown adornment restoring ancient ways sends out elegant design, created a perfect integral effect for any household design. It will match any home, cafe or industrial space. The chair also offers a minimalist cross-back design that complements any arrangement and setting. This bar chair is inspired by the height of the counter and the height of the bar, suitable for any occasion.
Feature:
Commercial Quality
Stackable up to 4 chairs high
Footrest for the comfortable seated position
Curved back that molds to the body
The best price, we will give you the most competitive price.
Accurate delivery time, we will make sure the goods are delivered to you on time.
Carton size: 65*51*265 cm    (4 pieces per box)
Description
Crossback Barstool will exactly match for wooden round bar tables or Cocktail tables, light brown Crossback Barstool is the most
popular now.
Details of Crossback Barstool
With its rustic style and exposed cast iron rivets, the chair will match any home, cafe or industrial space.


The piece was made with a cane-woven liner, offering undeniable comfort and texture.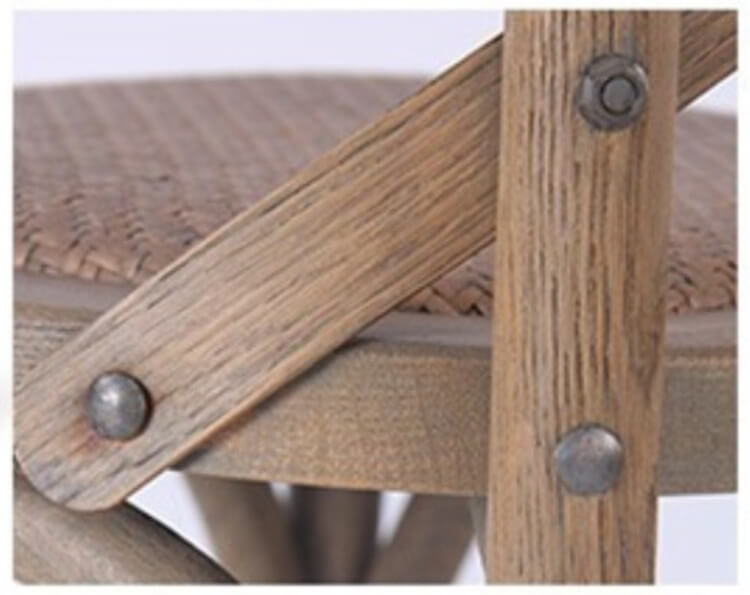 These are the legs of the finished cross-backs, which have been polished and made smooth by the machine.

These are good seat frames for cross-backs and rattan chairs. The factory has a lot of stock, so there is no
need to worry about the delivery date.

These rattan cushions are hand-made and then finally attached to the chair. The size of the rattan cushions
is at 35x35cm.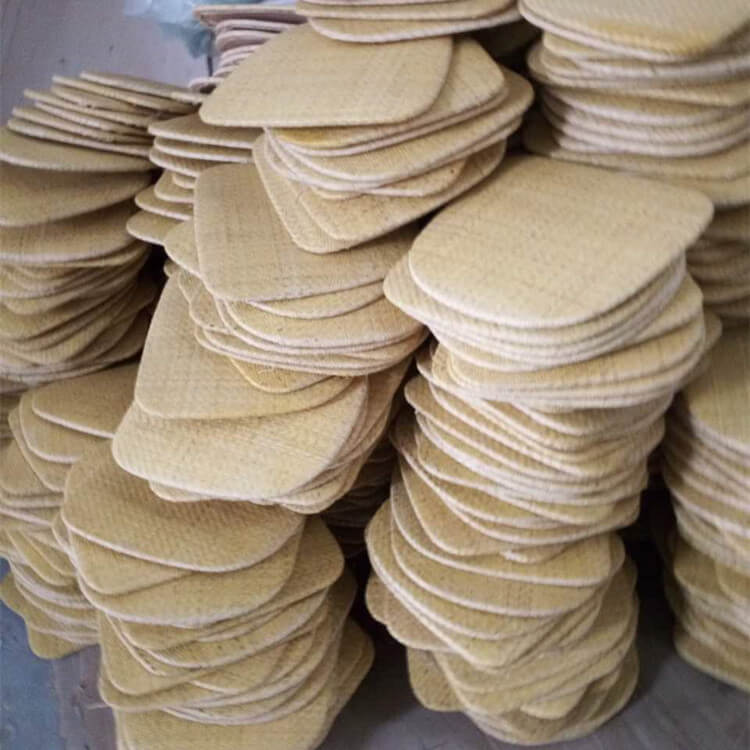 We will fix the rattan seat plate with a lot of screws to make it very strong, so this chair is very durable.
Crossback Barstool Rattan Seat Dimensions:
Chair from the bottom of legs to top of the chair back:110cm(43.3inch),seat is:40cmx37cm(15.7×14.6inch),Seat height:75cm(29.5inch).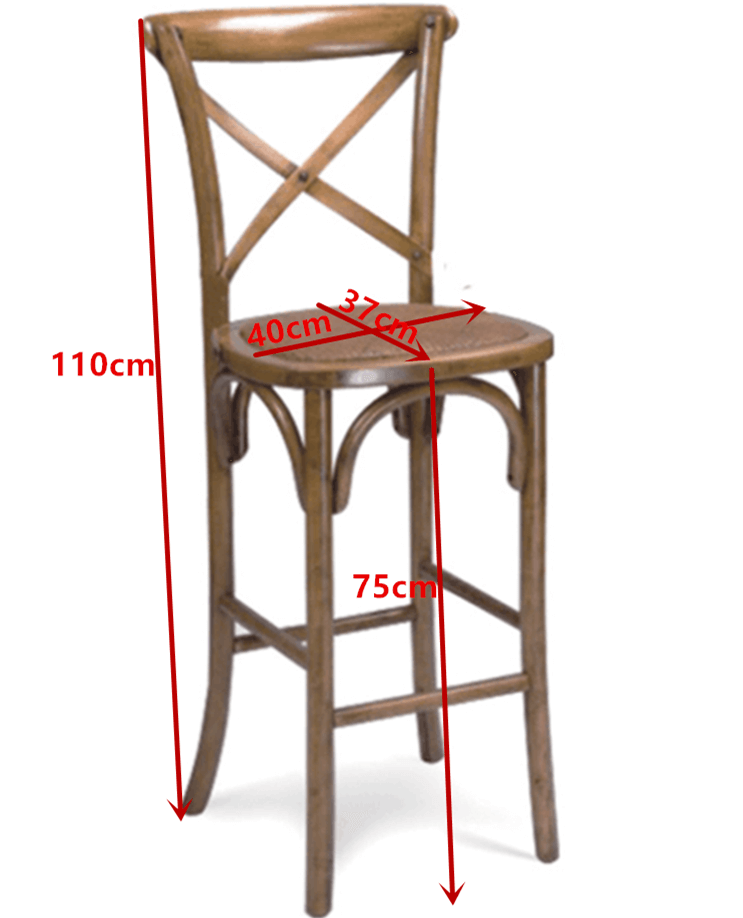 Rattan Seat Crossback Barstools Color:
We are the cross back barstool rattan seat wholesale, so we can produce many different kinds of colors. There are
11 color about Wooden cross back chairs:black,brown,white,natural,rustic,etc.If necessary, you can choose from
this color what you love.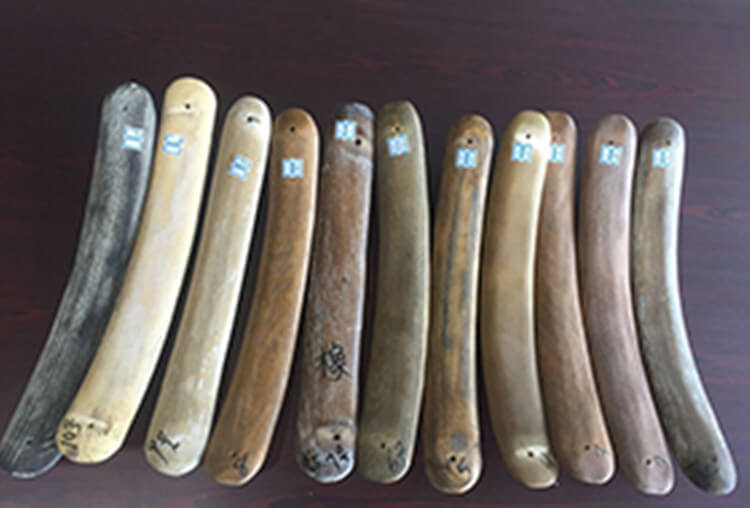 We also have this model as following in dark antique color
and also light dark antique color
We use standard export carton for package
Carton size: 65*51*265 cm    (4 pieces per box)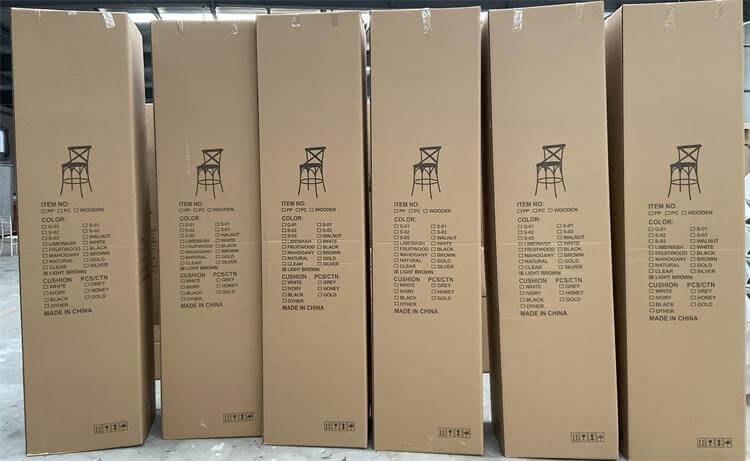 Our Crossback chair barstool rattan seat is perfect for your next cocktail party. This stylish stool offers a range of
possibilities for decor. Also can install all sorts of color cushion for leaning on the back. Let your venue have a
rustic feel with the new beautiful cross-chair back. Solid beech or oak wood.Perfect restaurant, bar, wedding,
and tent.A comfortable sturdy chair.

This Hampton-style Crossback chair barstool rattan seat will add color to your home. Made of premium oak
or birch, it gives the frame a beautiful shape in your choice of natural oak, white, black. This is a typical French
coffeehouse-style bar stool, which combines a classic villa style " cross back" design with a sturdy wood structure
and stuffed rattan seats.

The seatback is slightly curved and the seat is lined with birch rattan material to ensure that it does not affect
your comfort. Adding a bit of French elegance has become more affordable than ever. Whether you're a fan of
entertainment or a fan of Hampton-style furniture, this chair is sure to impress.