Cocktail Party Tables For Sale Wholesale
We are a round bar table manufacturer and factory, we wholesale cocktail table for sale. These classic round cocktail tables are perfect for any cafe, bistro, or lounge setting. Each cafe has a 24-inch table. Round birch top with polyurethane top and black PVC nose edge. The round coffee tables at these bars are all 30 inches. And 42 cases. Chrome-plated columns can be used interchangeably, such as table height or bar height coffee table. Each bar cocktail table has a four-prong chrome base with self-leveling flooring, perfect for your coffee table, bar table or lounge table. Cocktail table for living room can be very beautiful.
High Top Cocktail Tables Wholesale Feature:
Tabletop shapes: t

he cocktail table is also divided into a round tabletop and a square tabletop.

The edge of the cocktail table is divided into two materials, one is aluminum edge and one is PVC edge
The cocktail table comes in three different and sizes – 36 ",30 "and 24"
Removable cocktail table for easy transportation and storage.
Cocktail table base is cast aluminum structure will not cast, the tube is plated will not rust.
Monthly production of 10,000 pieces, fast production
Accept small quantity trial order with other long tables, round tables or chairs
If just order cocktail tables, only accept wholesale
Description
Detailed Information About High Top Cocktail Tables Wholesale
Qingdao blossom furnishings limited, a professional round bar table manufacturer, accepts the business of cocktail tableS wholesale, we do wholesale cocktail table
For more than 19 years, our tables sold to more than 46 countries.
High Top Cocktail Table Wholesale Details:
We use outdoor special UV Protection Lacquer for painting. Not only environmentally friendly, and wear-resistant,
but also good sealing effect and strong anti-ultraviolet. The cocktail party tables will be repeated polished after each painting,
making the outlook Smooth and Moisten. Priming will be painted double times and add extra surface lacquer.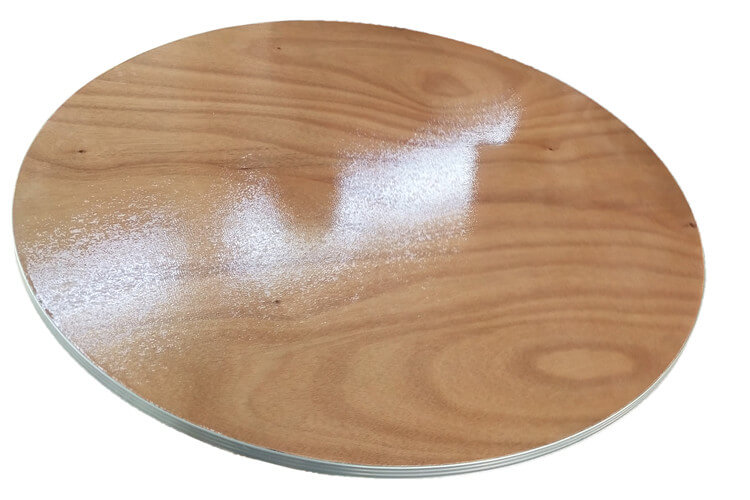 Party Cocktail Table Leg
The legs of the party cocktail tables for sale can be disassembled and assembled by themselves, this one here can turn on and
adjust the height of the round bar table by itself. Please check the image shown with all the parts of the cocktail
table, which is easy to assemble and can start working without tools.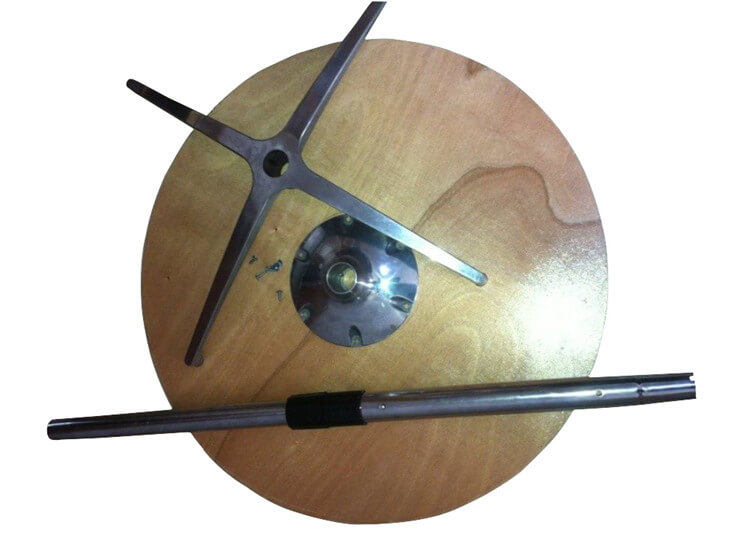 Bar Cocktail Table Style
At present, the vertical bar of the cocktail table has two structures. One is to use two metal bars at different
heights and install metal bars of different lengths when different sizes are needed. The choice of these two
30''(76cm) and 42''(106cm) tubes allow you to optimize resources when setting different events.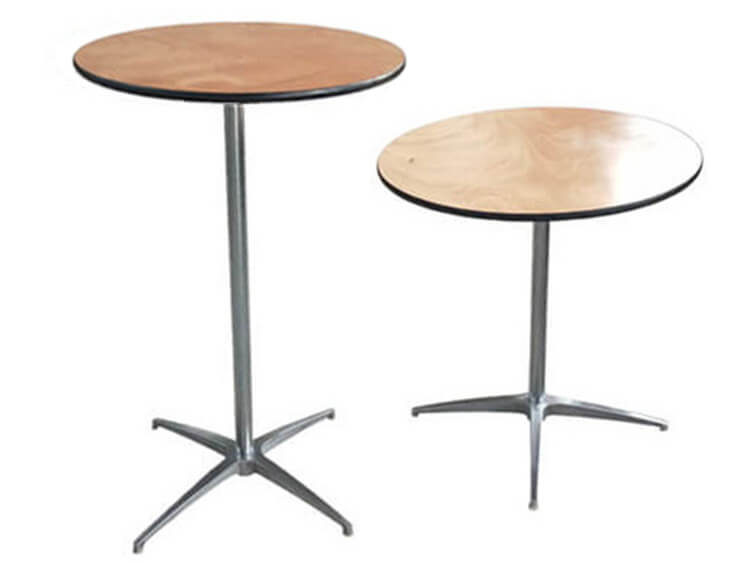 Wholesale Cocktail Tables For Sale
Another cocktail bar table for sale is a rod with a telescopic function, that can be changed to different heights. Easy to assemble
with the manual knob, no tools are required.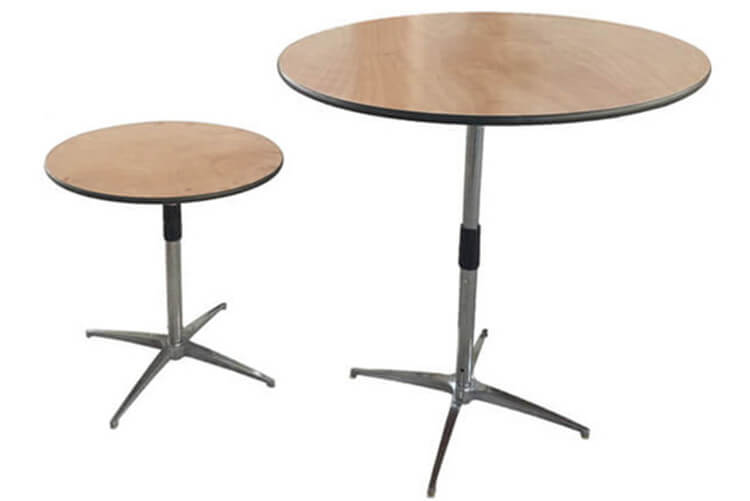 Wholesale High Cocktail Tables For Sale
We will mark at the center of the bottom of the tabletop for you to install the legs. The wooden tabletop and
metal support of our cocktail table factory is closely connected with the direct link structure of the link bar,
plus it is high-quality plywood, so there will be no cracking and shaking of the link, Cocktail table base was
the cast-aluminum structure is not easy to rust.

Cocktail Table Top Shapes
Our variety of cocktail tables includes a variety of heights and diameters. Not only provide a round shape but also
have square tabletop cocktail tables Wholesale. Ultimate Events offers the widest, most complete selection of tall round
and square cocktail table rentals for your party, event, banquet, or wedding reception.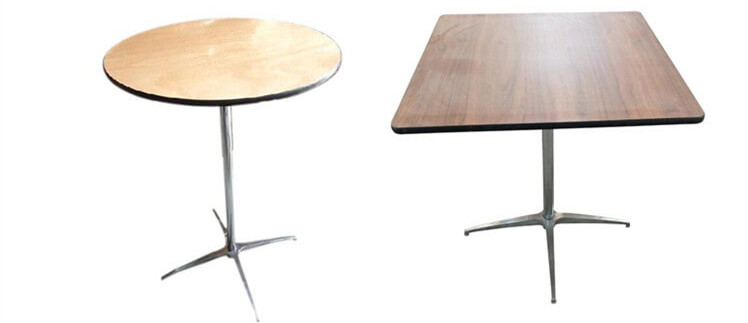 Cocktail Tables For Events
Table Edge Material
The edge of the cocktail table for events is divided into two materials, black PVC edge or aluminum edge. PVC edge is made
of resin or vinyl, and the aluminum edge is heavy-duty. Placed on the edge of the table to prevent scratches,
abrasions, and dents and to help improve overall life.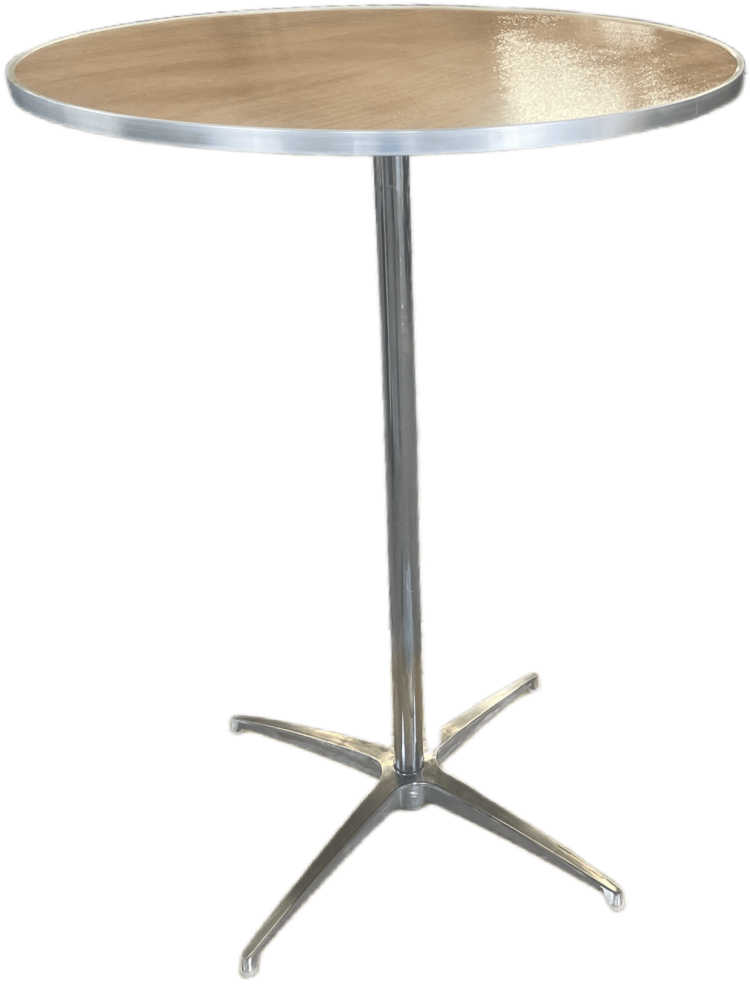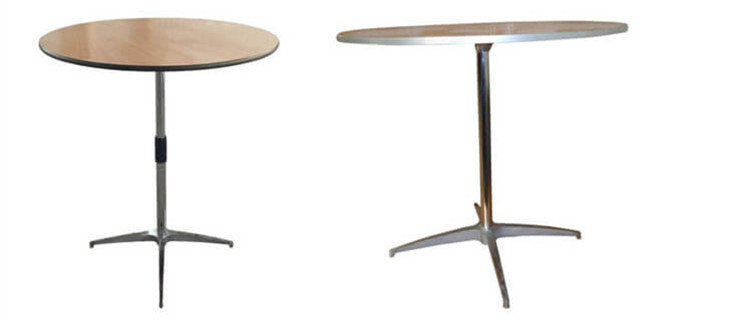 Cocktail Table Transportation
The round cocktail table features bar-high steel columns and sturdy plywood tops. After events, removable
cocktail table for easy transportation and organized storage.
Use this cocktail table cart:
1. Holds 10 Cocktail Table Sets
2.  Five Sloped Shelves with stops prevent the table from sliding out
3. Heavy Duty Steel Frame
You can set this portable table up in banquet halls, conference centers, hotels, bars, clubs, break rooms or any
other social event.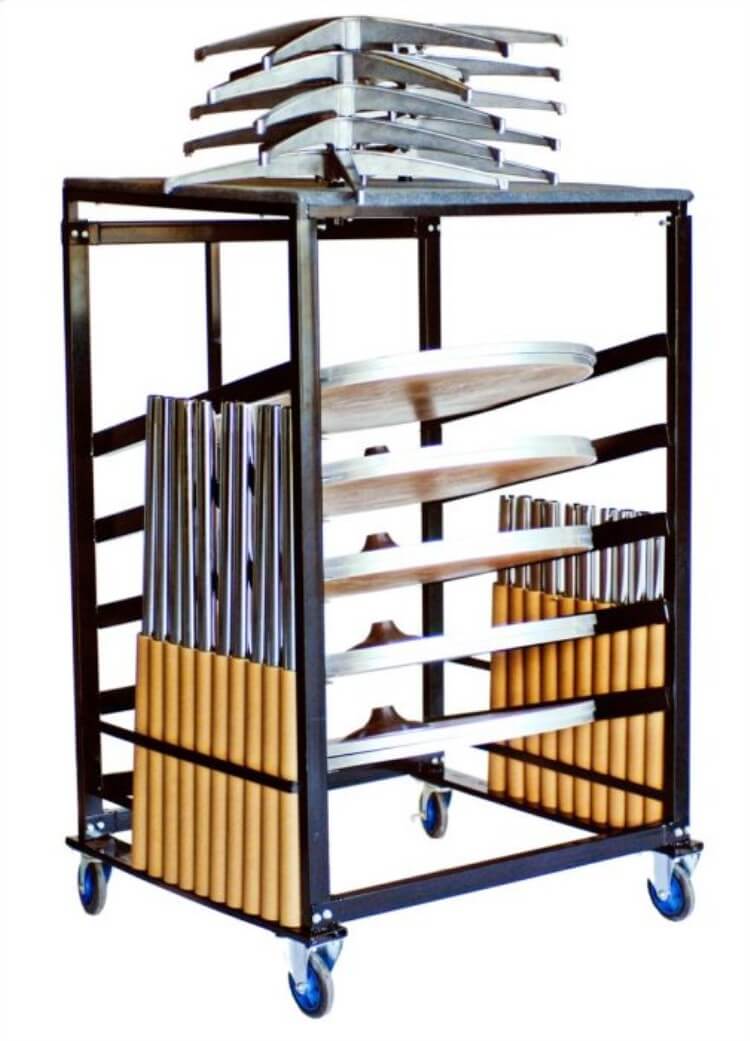 we selling our cocktail table trolley to the USA and Canada as well.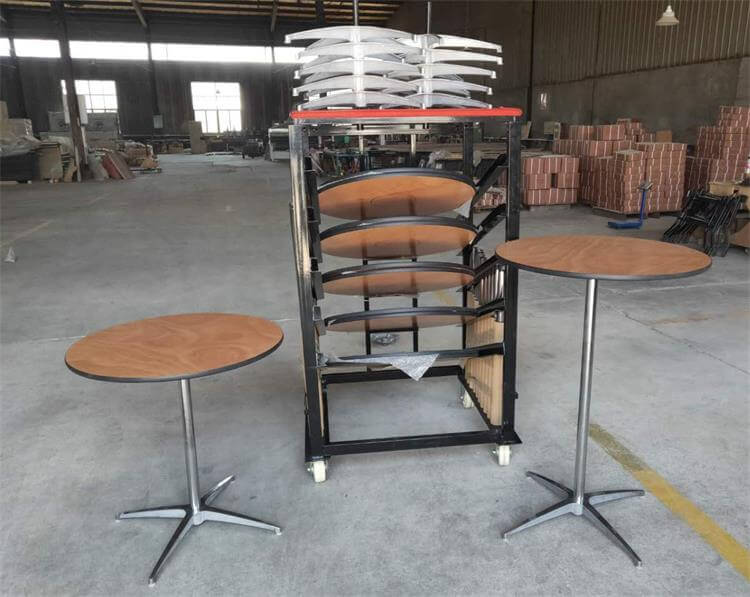 Cocktail Tabletop Size
The wholesale cocktail table comes in three different heights and sizes – 36 ",30 ", and 24", respectively.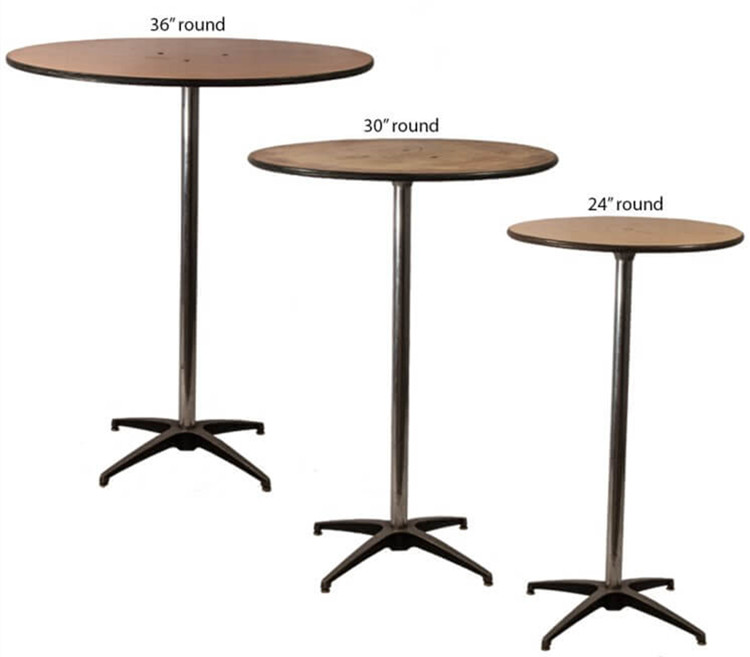 Round Cocktail tables of different sizes can accommodate a different number of people. 24 "(61cm)cocktail table can
accommodate 3 people, 30″(76cm) can accommodate 4 people, 36 "(91cm)can accommodate 5 people.
You can choose the size of the table according to the size of the activity space and the number of people.

The height of our cocktail bar table is also adjustable. The normal height of the cocktail table is 30 "(76 cm).
According to your requirements, the maximum height can be adjusted to 42" (106 cm).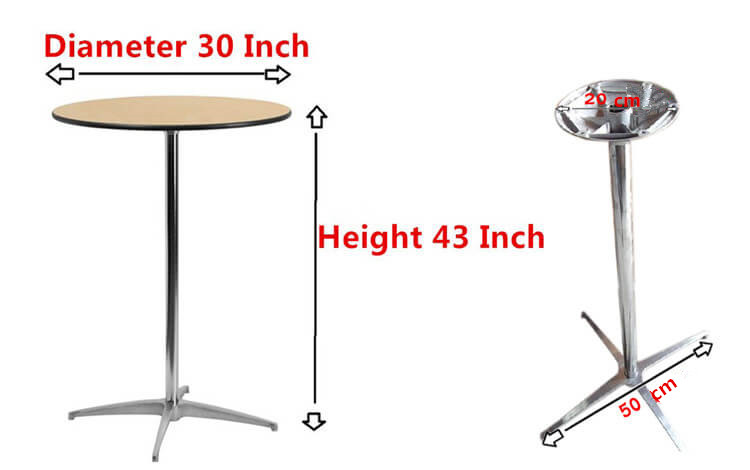 Round Tall Cocktail Tables For Party
The cocktail table is suitable for scene display
Self-leveling floor glides adjust to uneven floors. Add an extra-long tablecloth to the bar table configuration
and use a coordinated bow material for an elegant table setting. Pair with stools or use as a standing table for
socializing and cocktail hour. Use all of your resources when setting up at venues by using the standard height
and bar height columns for a uniform look.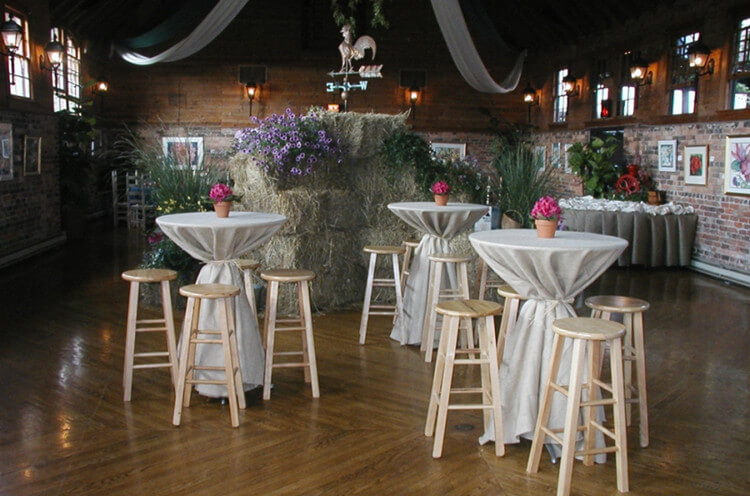 This is a very popular and demanding product! Usually used for weddings, bars, bars, corporate events,
fundraisers, and parties. Decorate this round cocktail table according to your color scheme and/or theme.
This cocktail table works well both outdoors and indoors. Give your guests a nice place to stand or sit while
they relax and enjoy the drinks on these beautiful business executive cocktail tables. Each table has an extra
42'' poles, turning your standard 30'' round bar table into a bar height table.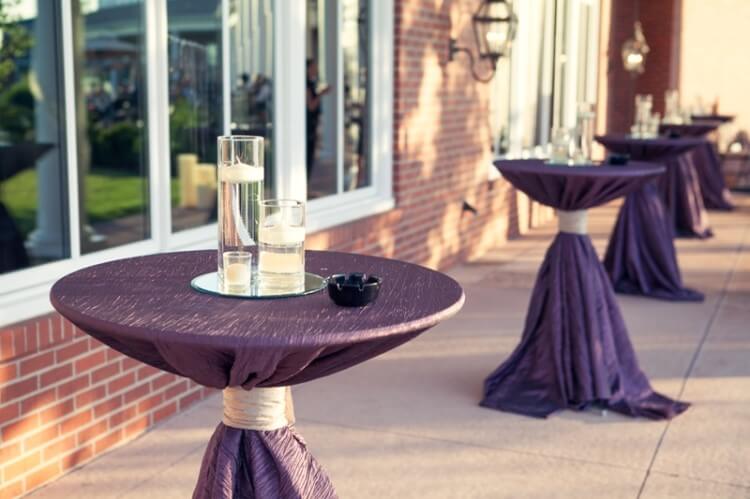 Each cocktail table has 3/4 inches of Russian birch plywood with a smooth surface. The nylon base extends
the service life of the table, with automatic leveling slides on each leg to stabilize and prevent shaking of the
cocktail table when guests gather. Perfect cocktail party, bar area, and dining. These tall cocktail tables are
easy to assemble and work without tools.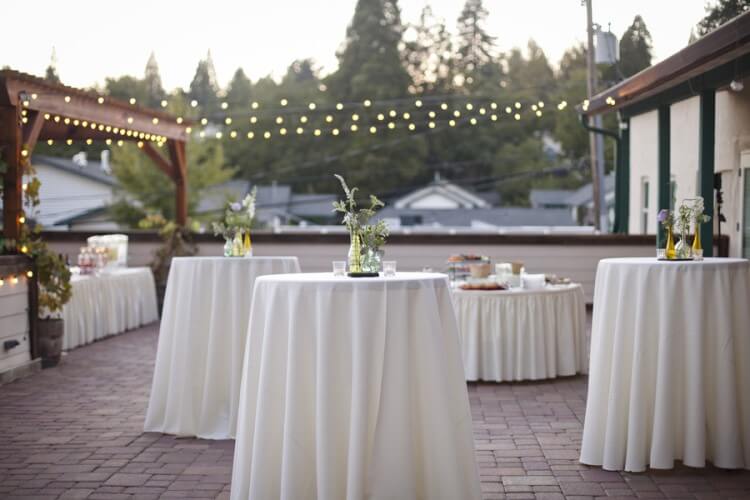 Wedding Bar Table
Our cocktail table factory can produce a large number of cocktail tables and we still have them in stock.
You can also print your Logo under the tabletop.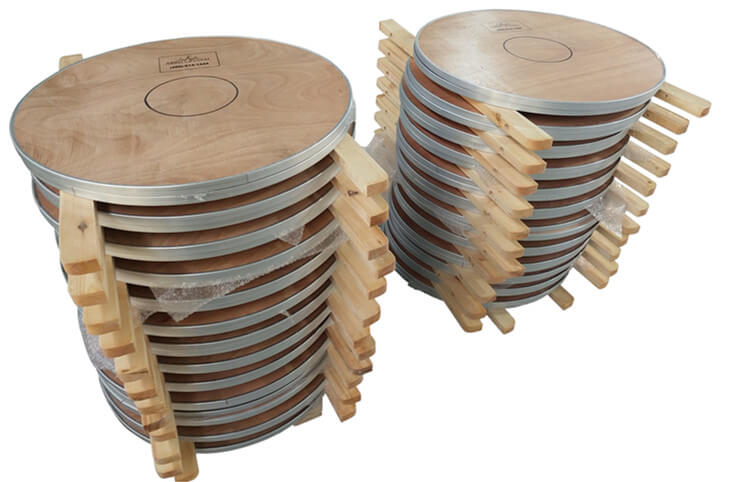 Packing
We package our cocktail table with a layer of polypropylene bags, air form, and leatherette to avoid scratch
and damage in the course of transit.
The loading of the round bar table(according to your requirements):
Ø loading with box
Ø loading without box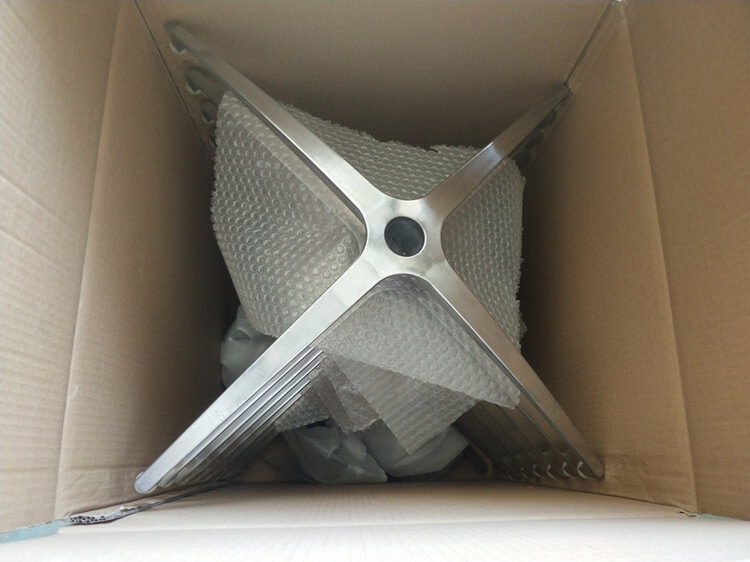 Our service is unmatched, ensuring your place settings are delivered on time and in full and pickup is also
on time, getting you out of your space as scheduled.