Merdeces Marble Dining Table Factory
This marble coffee table is designed with a steel base and a marble countertop. The design is elegant and eye-catching, which complements your decoration. The marble coffee table is very suitable for family use. Use a fully functional and easy-to-clean marble coffee table to make your living room or any other room look perfect. The sturdy stainless steel frame gives it long-lasting strength. Geometric details add an eye-catching charm. Bright finishes make your space feel airy and bright.
Benz Logo Dining Table Feature
Sturdy stainless steel frame
Marble countertops
Geometric modern design
Description
The size of our Benz logo dining table is 2000mmx1000mmx750mm (length x width x height). We have a variety of colors to choose from, if you have other requirements, please feel free to contact us.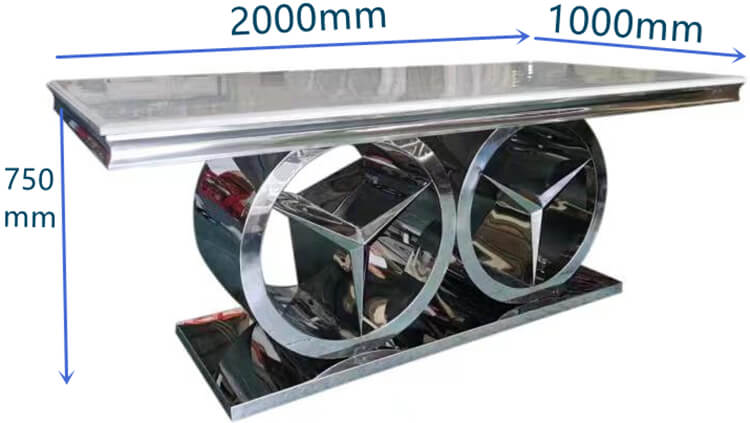 Our Benz logo dining table not only pays attention to product quality but also pays attention to transportation safety and details. Different products choose different packaging to maximize the safety of the product in any transportation.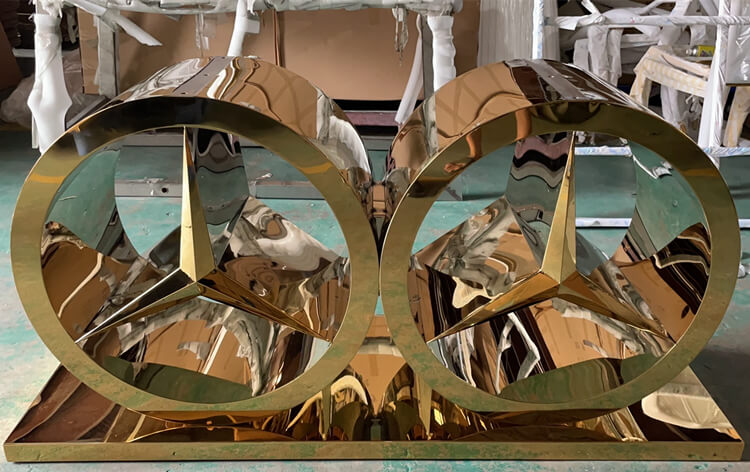 Because our welding workers are experienced and have good welding skills. Can make the structure more robust and stable, thereby extending the service life. We are proud of our polishing process. Because of all the steps, we check the product quality together with OC, so the quality of our products can definitely be assured.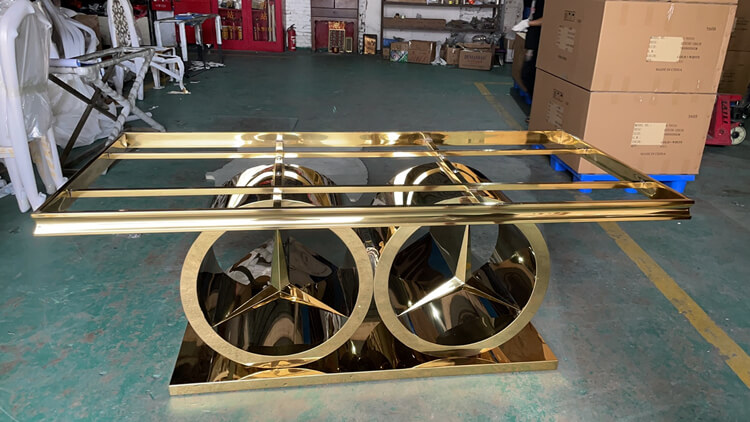 After welding, we will clean and polish. The excellent polishing process is very important to the appearance
of stainless steel furniture. Not only do we have a warehouse to protect cargo security, but also to check the number of professionals, do not miss any product after product storage.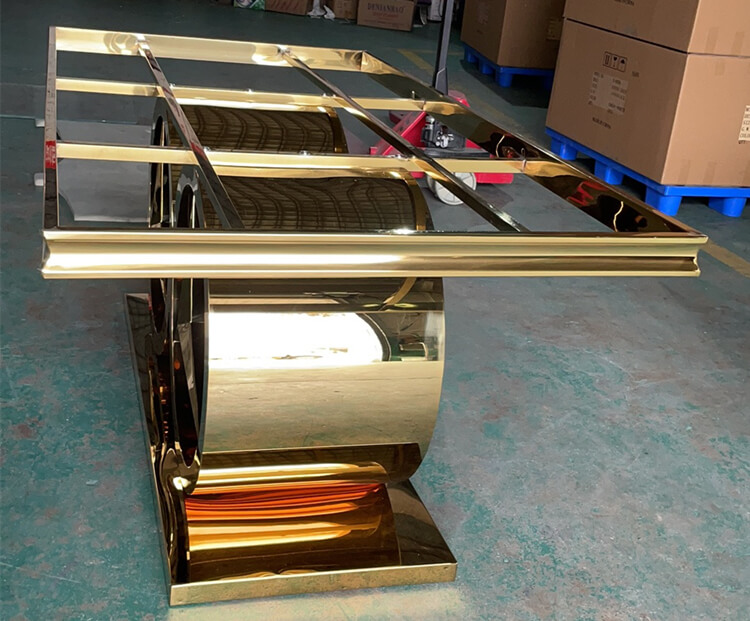 Packing Details:
1. Benz dining table
First, use cardboard and wooden shelves for packaging marble.
Use foam and cardboard on the edges of marble products.
The stainless steel legs use PE foam and cardboard.
2. Department
Use foam packaging and cartons.
Each box is lined with a plastic protective layer to protect the cargo from pressure.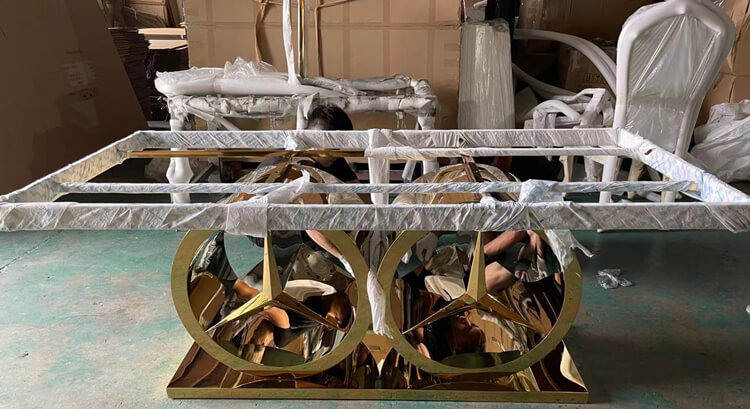 It can be matched with our stainless steel chairs. We have many styles of stainless steel chairs. There is definitely one you need.