Half-round Folding Table
We are a half-round wood folding table manufacturer, we have our own factory. As a semi-circle banquet table supplier, we can provide the lowest price. This half-moon folding table is very useful since it can be instantly stored and is easy to carry at the same time. This durable table was built for constant use in hotels, banquet rooms, training rooms, and seminar settings. Not only is this table durable enough for the everyday rigors of commercial use this half-round table can be used in the home when it comes to setting up your own personal party plans.
Description
Half-round folding table/surface – hard, flat surface, located on top of the table frame, usually made of wood, plastic, melamine, or laminate.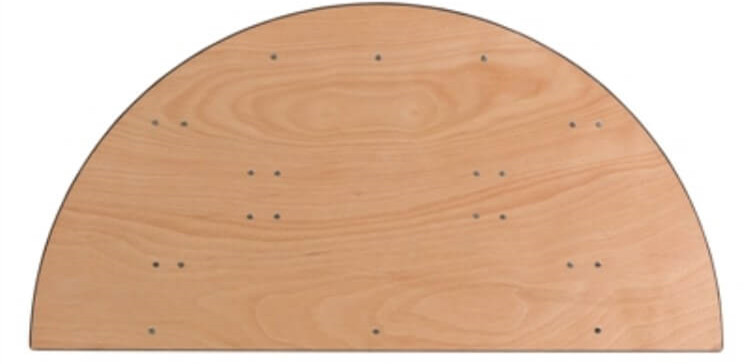 T mold – usually made of resin or vinyl, placed on the edge of the half-moon folding table to prevent scratches, abrasions, and dents and to help improve overall life. It also offers a finished, professional look.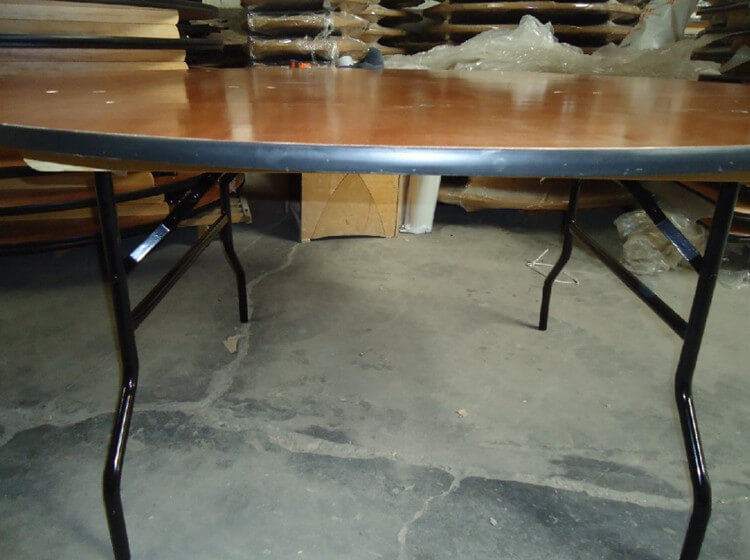 Locking mechanism – a metal part attached to the table leg below the table top, which can be locked in place by the user to ensure safety and stability. After use, the half-round folding table leg folds as long as turns on the mechanism to be possible.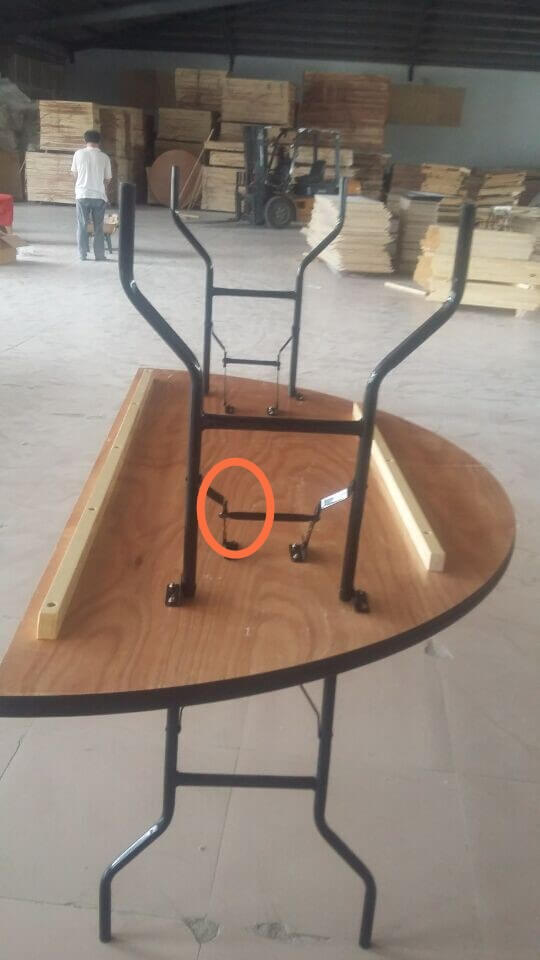 Extra support on the legs of the table to increase durability.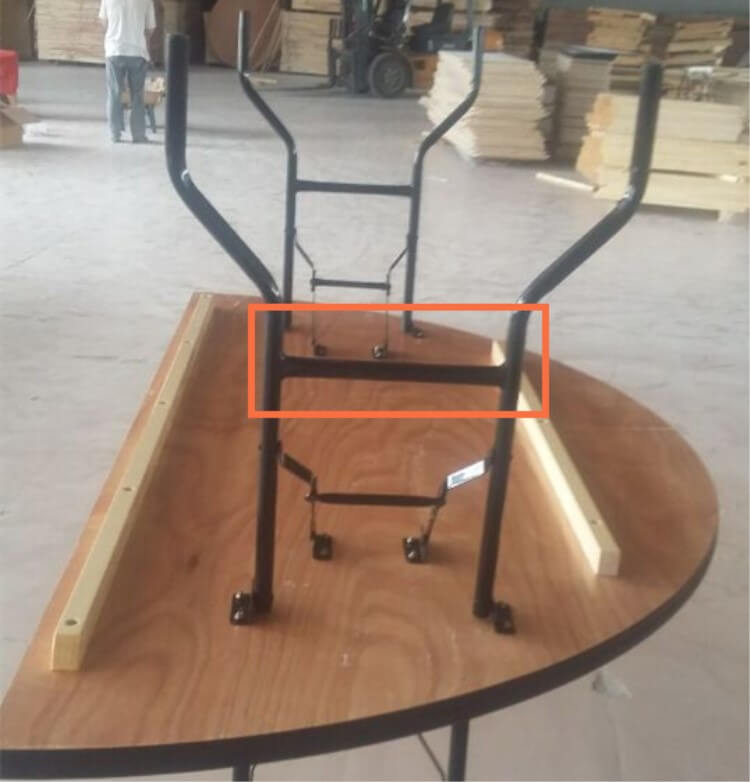 Skirt board – a thick stick directly under the table to distribute the weight evenly.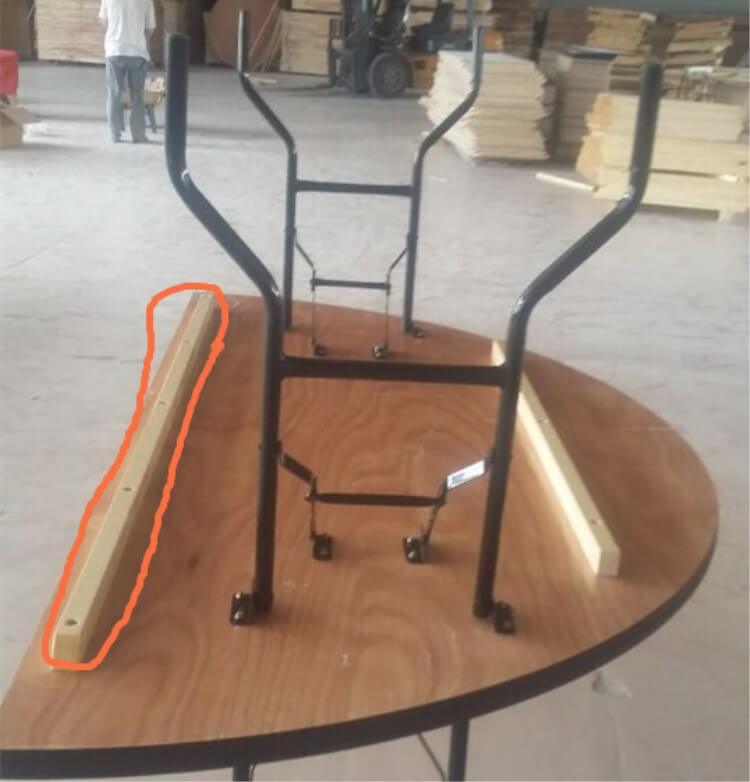 Frame/leg – powerful support system for the desktop with a variety of styles and materials that effectively balance the weight of the table surface and suit the end user's needs.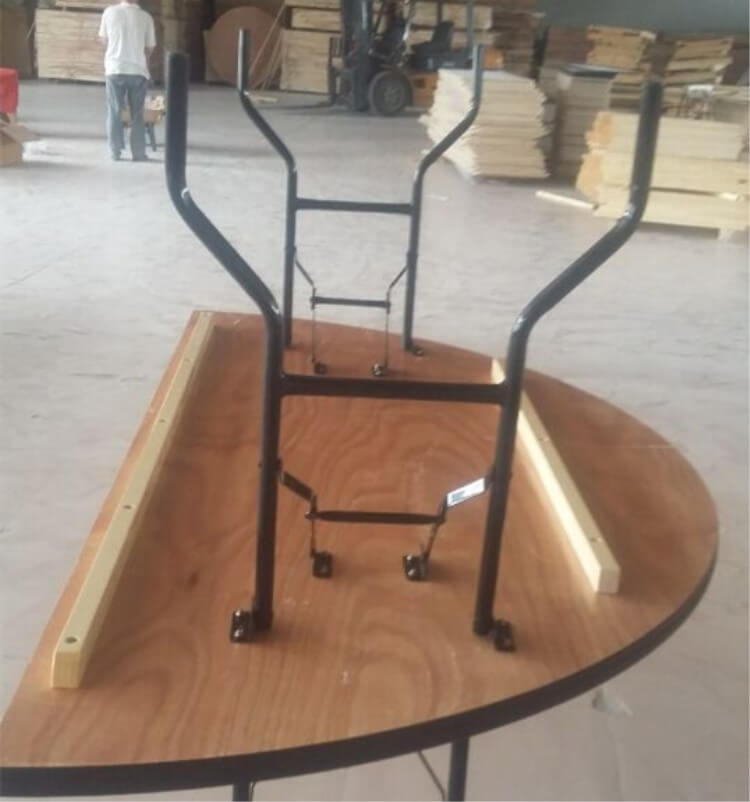 This half-round folding table is a great choice for special event planners, catering companies and banquet facilities. The plywood table top is 5 inches in diameter and half an inch thick and can hold up to 5 adults. This durable table has a static load capacity of 551 pounds.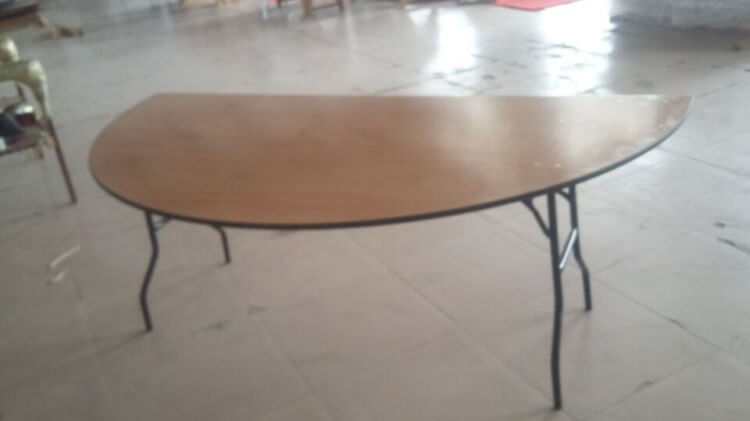 Attractive black-powder coated wishbone legs are made of steel no. 18, locked and neatly folded for transport and storage when used. When you need to move the floor, the protective floor cap protects your floor by smooth sliding. This durable, easy-to-clean table is commercially available for use in banquet halls, convention centers, and trade shows.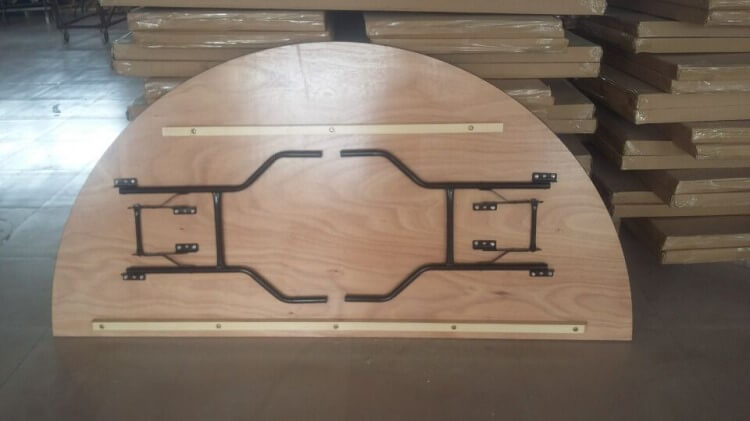 This semi circle banquet table is suitable for hotels, banquet halls, training rooms and seminars.This table is very durable.For daily business activities, family arrangements for personal gatherings, etc.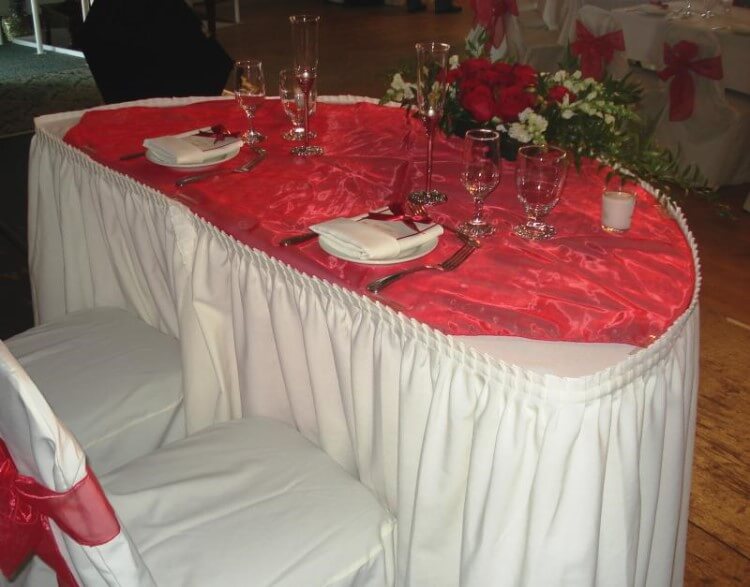 Feature:
Prepare to use the dinner table
5 "thick plywood
Black T-Mold Edge Band
Steel legs of 18 specifications
A protective layer of cap