Long Rectangle Wholesale Plastic Tables
Qingdao Blossom Furnishings Limited has its own plastic rectangle table factory, we can produce plastic long rectangle tables of all sizes.We also produce matching tablecloths and chairs.We can offer you wholesale prices.We have been exporting tables all over the world in China for many years with the lowest prices in the market and rich experience in exporting.For durable long term use, our "high density" plastic watch is an option for those interested in return on investm Aent (ROI).Our desk is more durable.Although plastic dining tables are often covered in linen, you cannot escape the importance of buying a dining table, which will provide a return on investment and increase your profitability.Buy our rugged plastic watch and watch it perform far beyond your expectations.
Plastic Rectangle Table Advantage
100% pure, high impact ABS plastic top and bottom
Specifications all welded, combined, heavy steel internal frame
The patented spring-loaded sliding automatic locking system securely locks the legs in open or closed positions
Built-in corner protection to prevent damage caused by daily use
Use for catering, barbecues, family gatherings, holidays, tailgate and more
Dress with runners, tablecloths and place settings for a stylish look
Description
Plastic Rectangle Long Table Frame Material
Our plastic rectangle folding table factory stores a large number of high-quality steel pipe materials,
any steel pipe before processing, need our workers carefully check to ensure that customers receive duped
tables are high-quality, durable.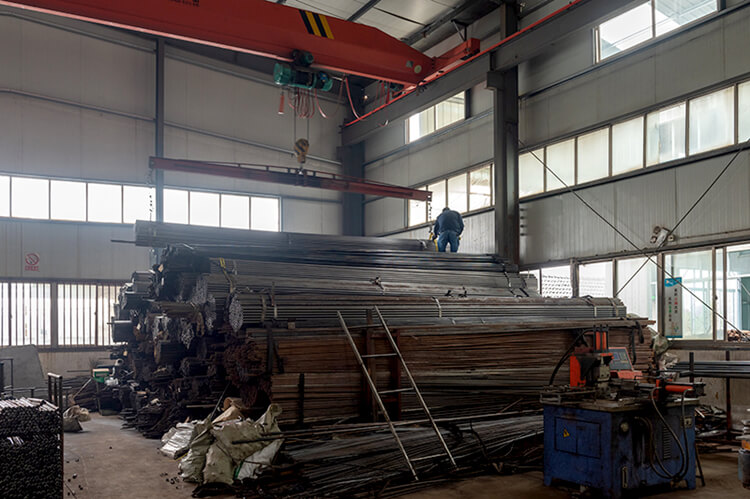 Cutting for plastic blow moulded trestles
Put these selected high-quality steel pipes into the cutting machine for processing, cutting into the legs of
the table required various sizes.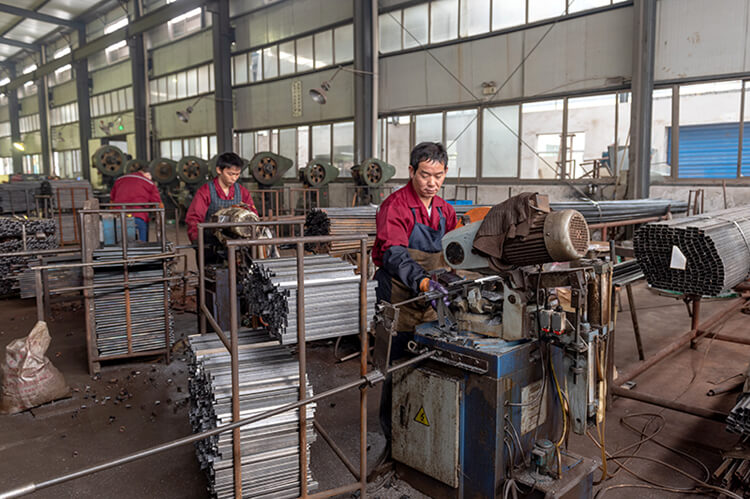 The different sizes of plastic rectangle folding table leg frame each part is connected by welding, our factory's
welding technology is welded with high-tech robots, this technology requires professional workers to operate.
This welding is precise and also improves safety.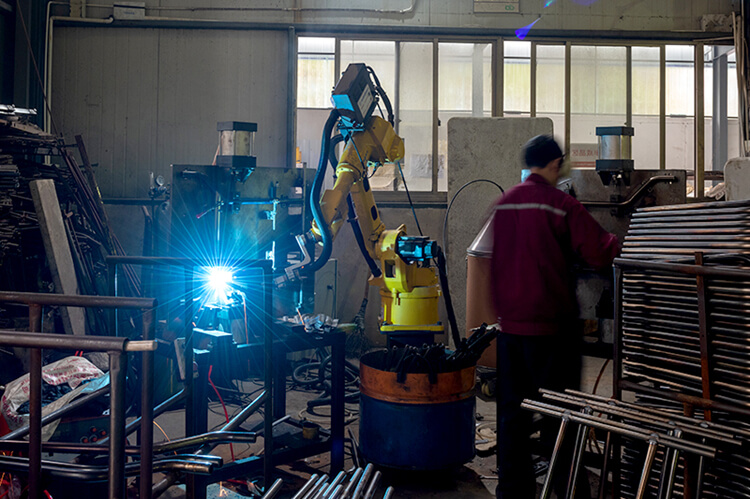 Welded table shelves hang on our workshop for spraying, these shelves hang on it, workers paint spray,
this method can make the spray even, the end of the spray can be hung in this direct drying.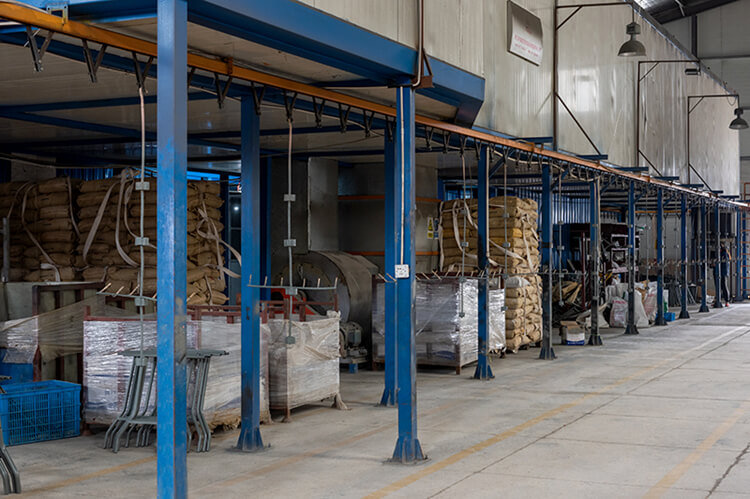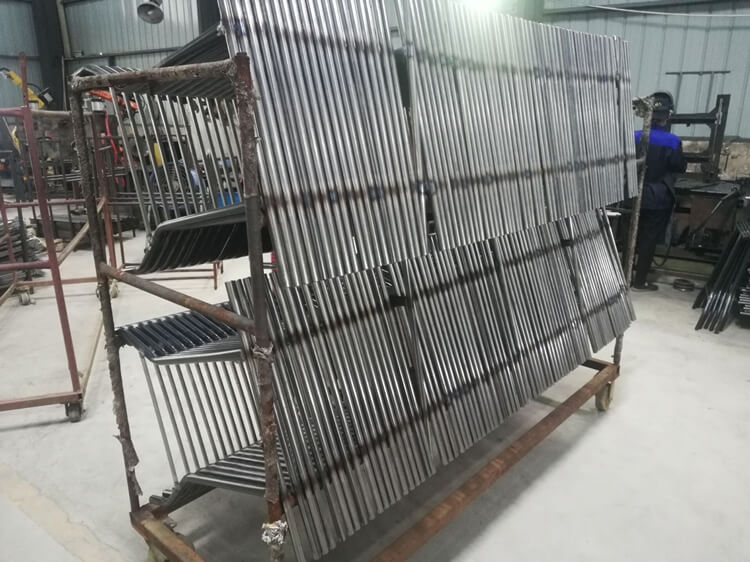 The table shelf after spraying is put in the warehouse, we need to install it at any time if there are customers.
After spraying the plastic banquet table shelf will not rust easily, will not affect the beauty.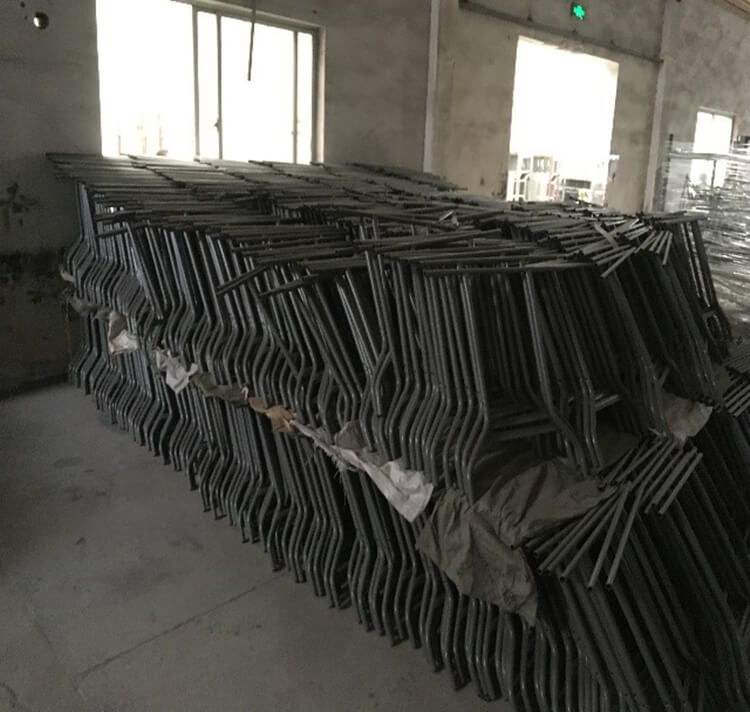 In addition, high-impact polyethylene surface will not crack, fall off, flake, indoor and outdoor can be used.
The plastic outdoor table is also easy to clean, so you can clean it quickly after the event.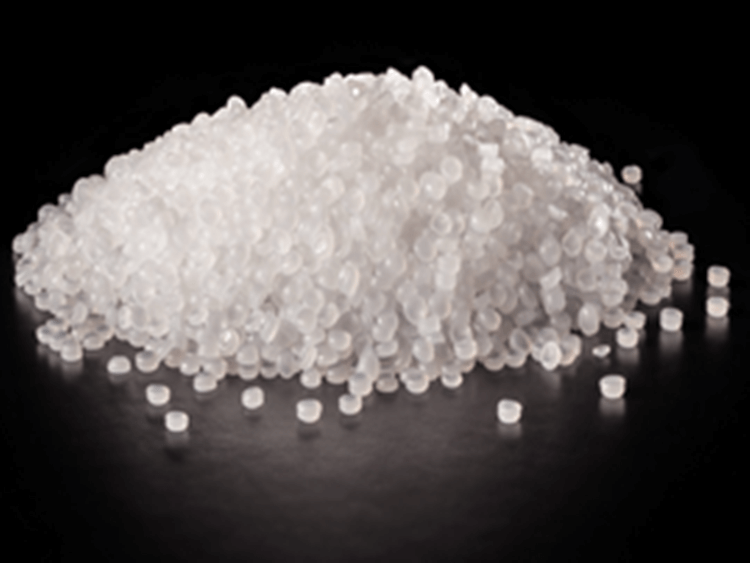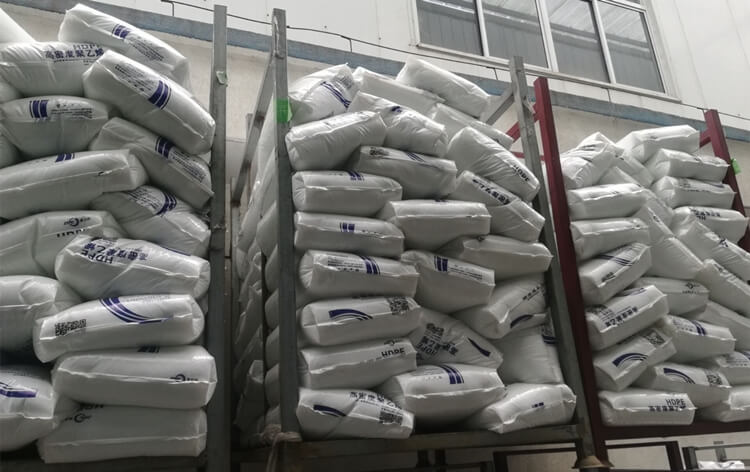 The panel material of the table is made of high-impact ABS plastic material. The material is put into the
machine and then processed. The plastic dining table is formed once.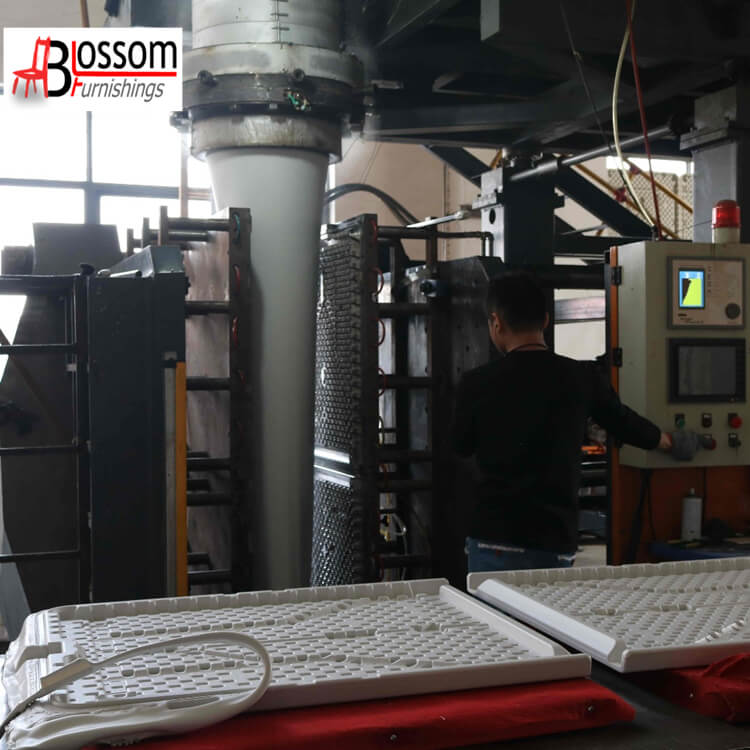 High impact ABS plastic has a thick honeycomb core on top and bottom surfaces.The finished tabletops are
put on shelves and shipped to the installation workshop.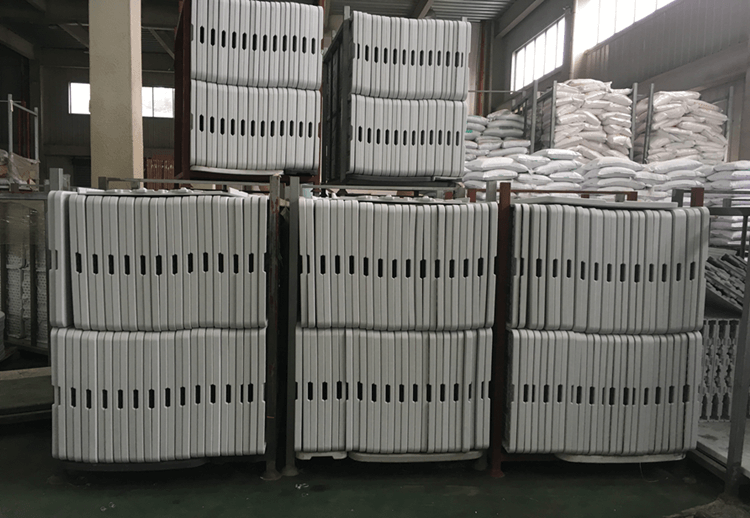 Assemble for plastic blow moulded trestles
Workers will be table racks and table parts with hardware installation. Our hardware easily will not rust
will not fall off, repeated use of how many times will not be bad. But also need to install a protective case,
to protect your floor in the process of moving from damage.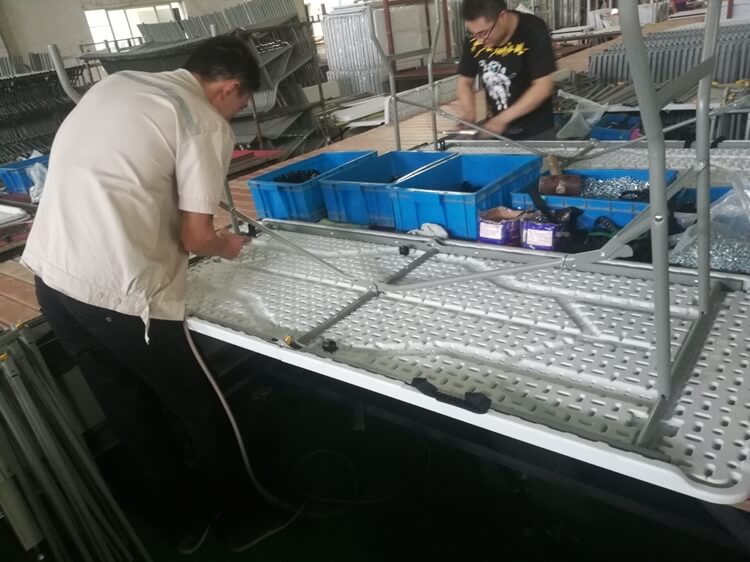 This is the buckle of our plastic rectangle table. Our plastic long factory uses high quality metal parts.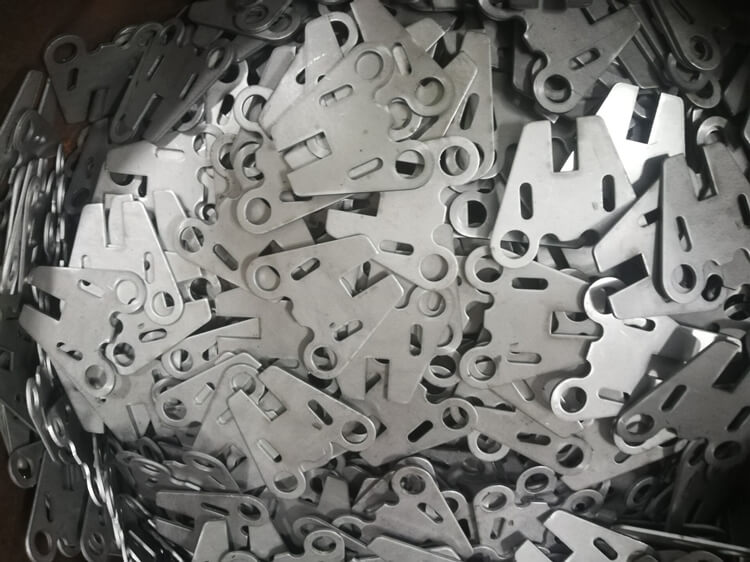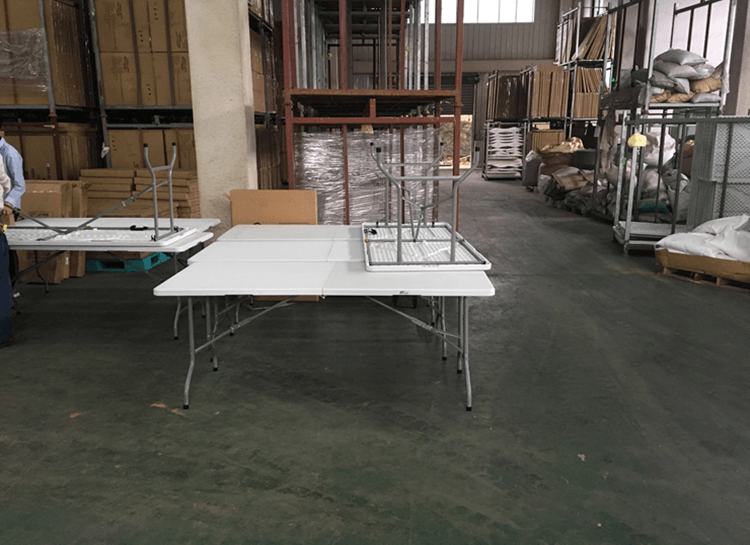 The tables are packed in bags to keep the dust from falling and getting dirty. Put the packed tables on the shelves.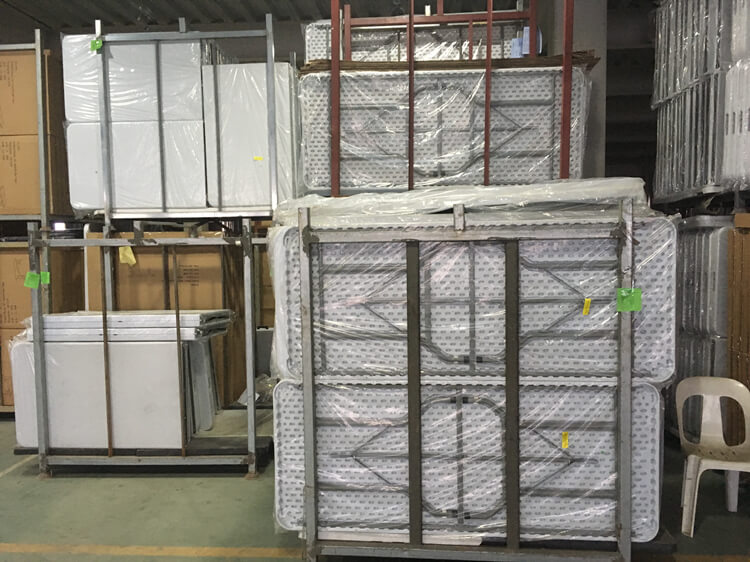 And then finally we put these tables into the cardboard box that we made,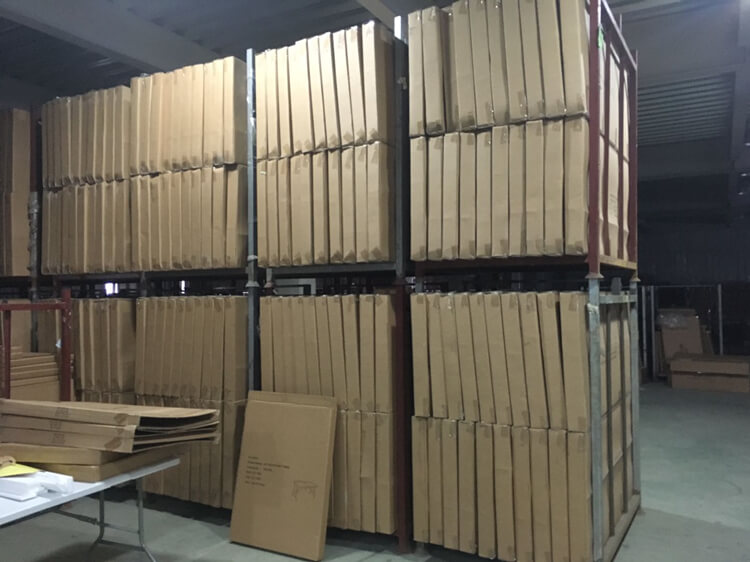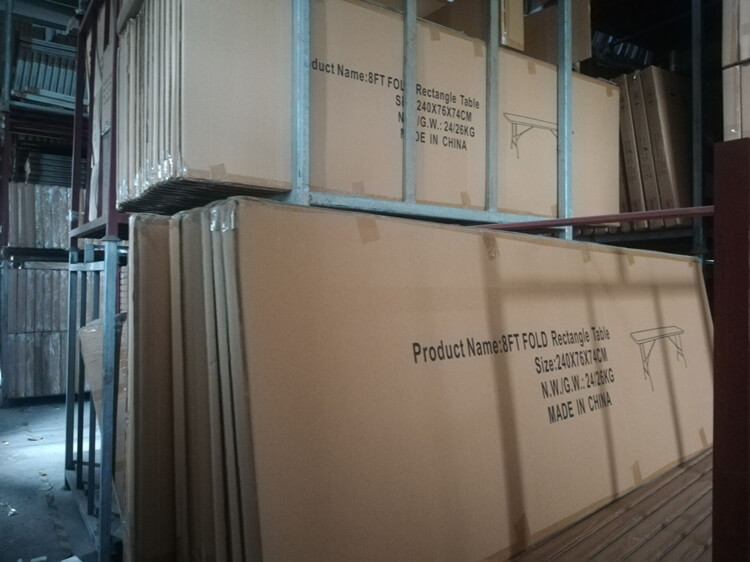 This table features sleek edges to prevent your customers and guests from bumping into sharp corners.
The fixed clamps at the bottom of the table keep the legs in place during storage and transportation. And
so that the legs carrying this table will not accidentally unfold in the breeze.
The folding table has a rubber cap on each foot to prevent wear or scratches on the floor.The pads also increase
the traction of the slippery floor.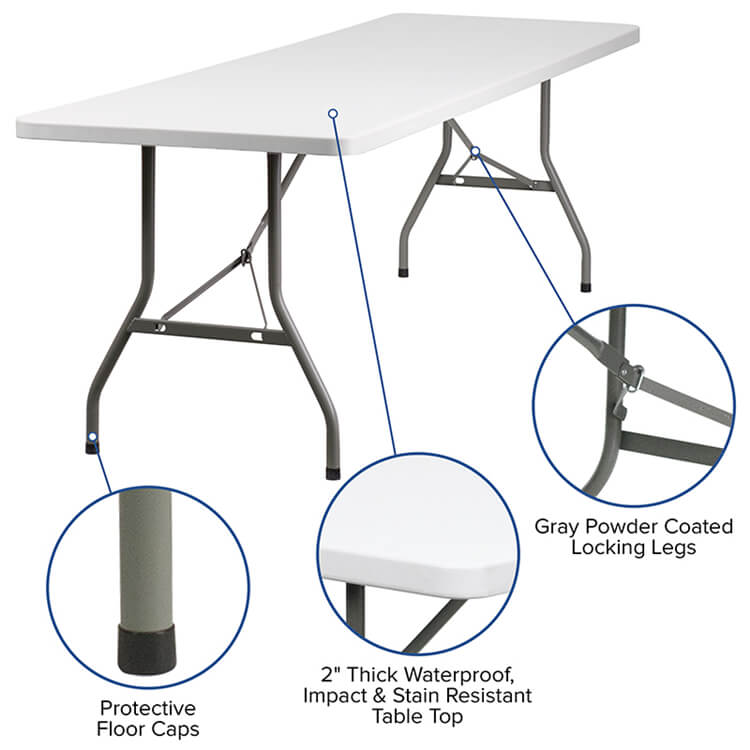 Our general standard table size is as follows. Of course, we also accept customization. You can provide
us with the size you need.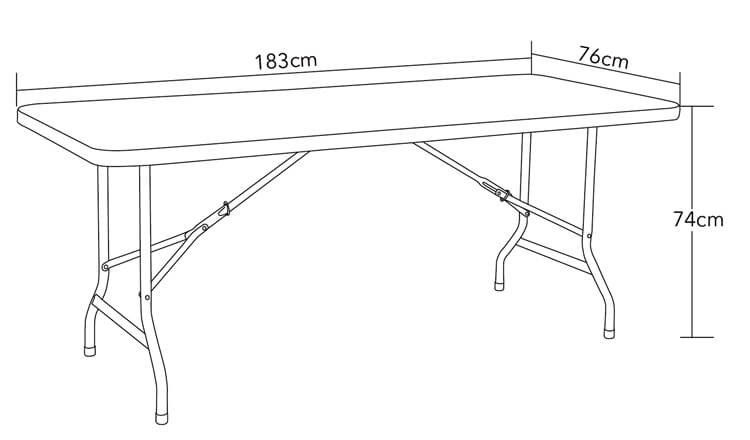 Plastic Table Folding Legs
The table has collapsible legs that bend at multiple joints, making it flat and easy to store and transport.



Each folding table is suitable for 6-8 adults to sit comfortably, making it the perfect choice for them to easily
install, dismantle and transport while looking for a table.