Metal Tolix Table and Chairs Set
Qingdao Blossom Furnishings limited is a metal tolix table and chairs supplier in China. This Tolix Style 35.5″ Square Metal Indoor and Outdoor Dining Table is a commercial-grade dining table designed to look great in your foodservice establishment. Perfect for restaurants that require an industrial or rustic design, this table is made of metal and rubber. This table will meet the demands for years to come by offering style and durability. It can be combined with other furniture for various occasions such as restaurants, cafes, courtyards, kitchens, dining rooms, living rooms, etc., adding a modern sense to the layout and attracting many young customers to the store.
Metal Tolix Table and Chairs Feature
Made of durable metal to withstand heavy-duty everyday use
Rubber slides help keep the floor surface pristine
Dimensions: 80x80xH75cm.
This table is lightweight and easy to maintain, adding strength and durability.
Available Colors: Yellow, Red, Black, Pink, Silver and so on.
Description
The metal tolix table and chairs set has gained a reputation for its sturdy sturdiness, with tapered legs
made of 100% steel. The Table has successfully moved through the years and remains an elegant and
timeless reference in the design world. Choose from a variety of sized rectangle and square formats.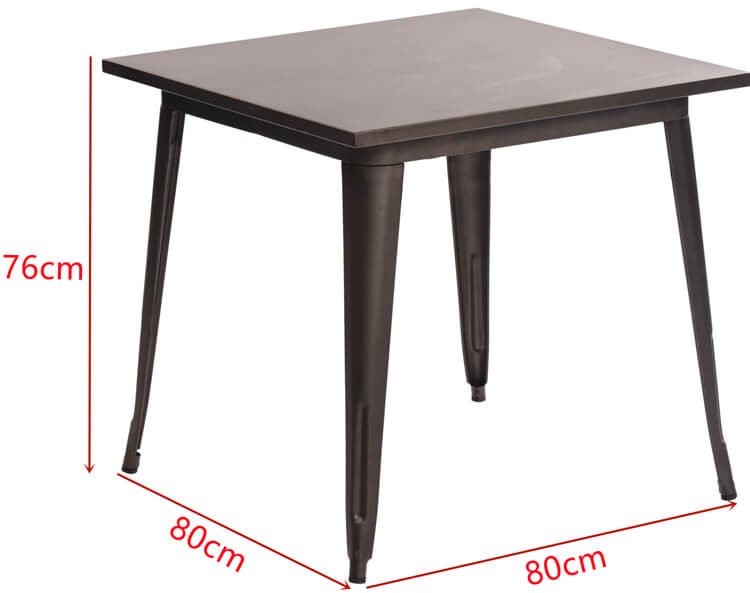 Metal Tolix Table and Chairs Details
Sturdy and Durable: Made of high-quality steel (black glossy finish) and antique brushed solid elm, this
the dining table is durable and elegant looking.
Metal Legs
The legs are made of metal with a black gloss, making them rust-proof and elegant in appearance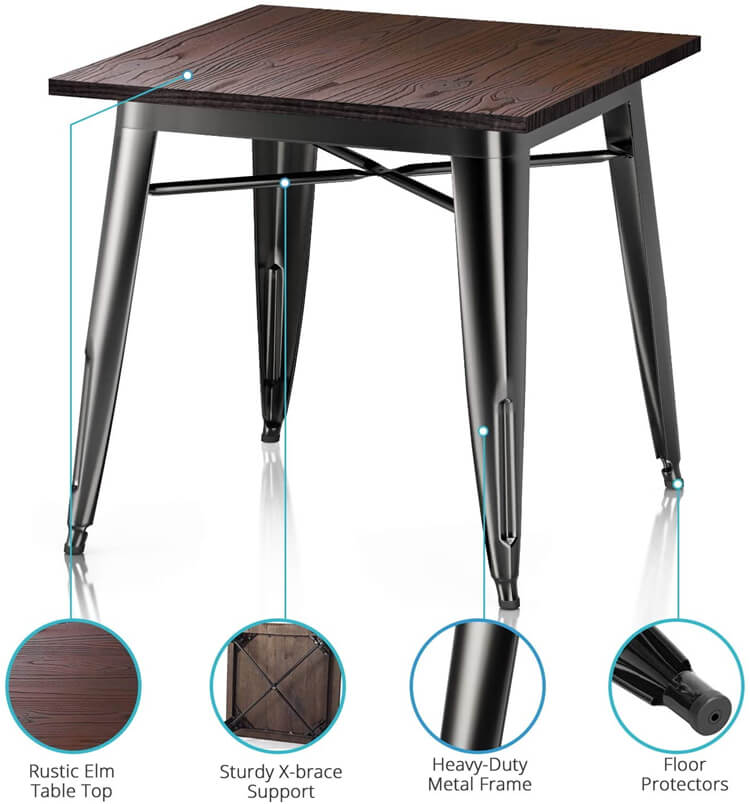 Add bistro chic to your dining area with this Tolix Square Dining Table Set.
Made of electro-galvanized rust-resistant steel, this tableware is suitable for any commercial setting.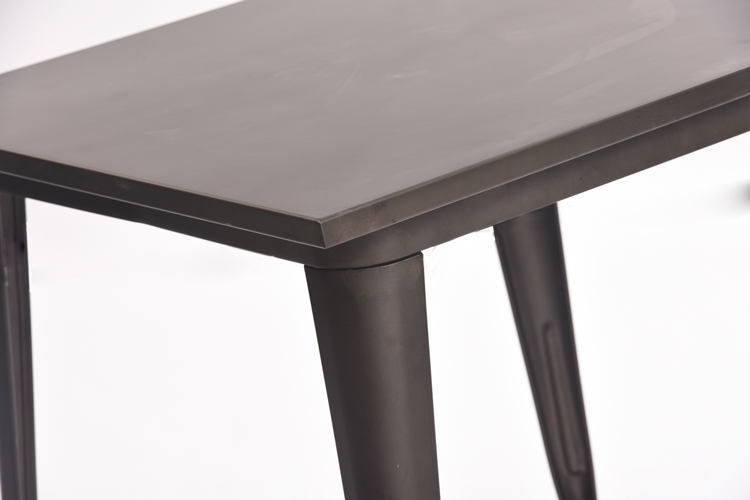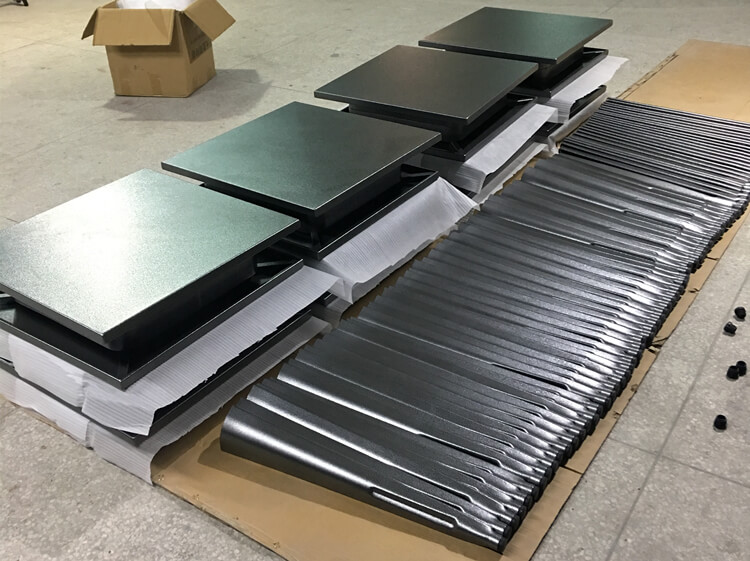 The industrial dining table legs are stainless steel, we use powder spray paint, and it will not easily corrode
and rust during use.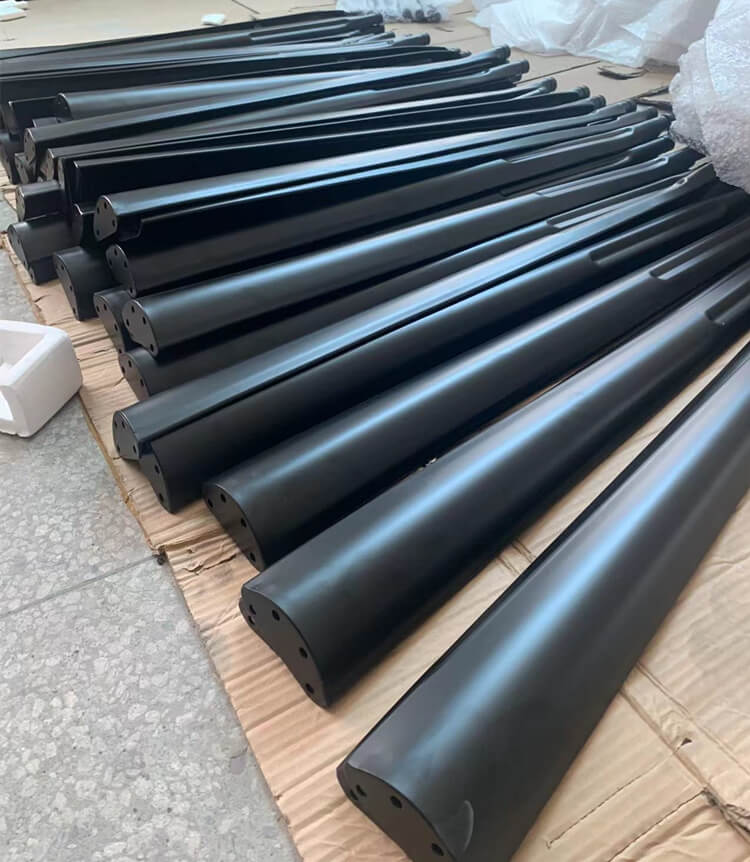 Thick bracing under the top adds extra stability. The legs have protective rubber feet to prevent damage to
the floor. This all-weather table is perfect for indoor and outdoor settings.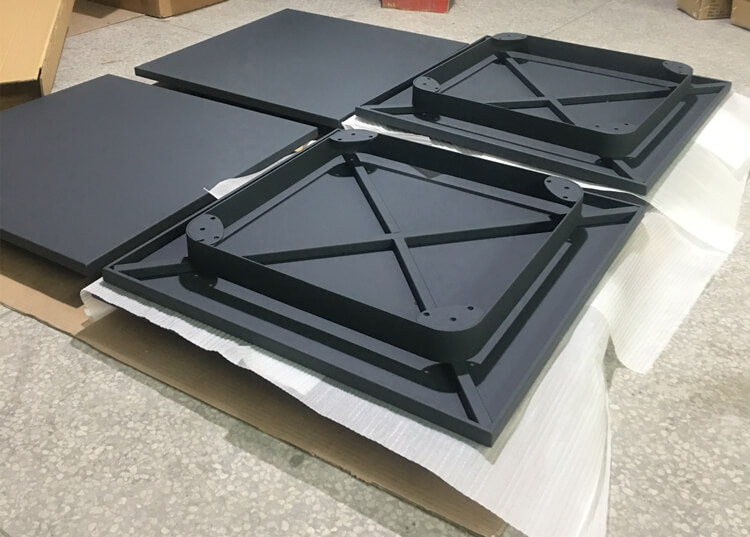 Our metal tolix table can be done in many colors, you can match it with different scenes and it looks good
when mixed together.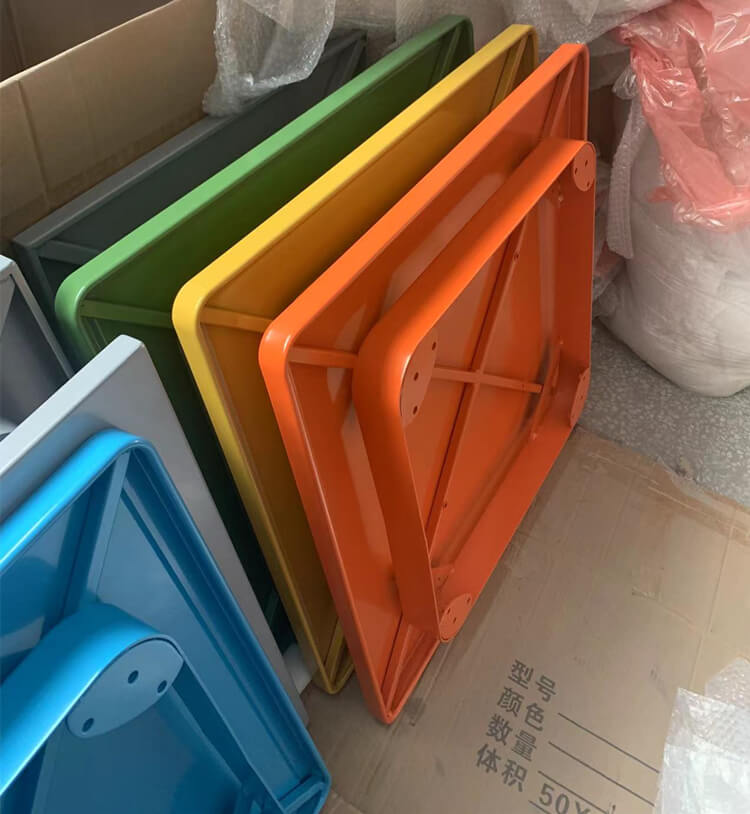 Metal Tolix Table and Chais Color Display
Create a chic dining space with this industrial-style dining table. A colorful table will add a retro-modern
look to your home or restaurant. This versatile coffee table is perfect for use in bistros, bistros, bars, and
restaurants. You can mix and match this style of the table with any metal chair, even in different colors.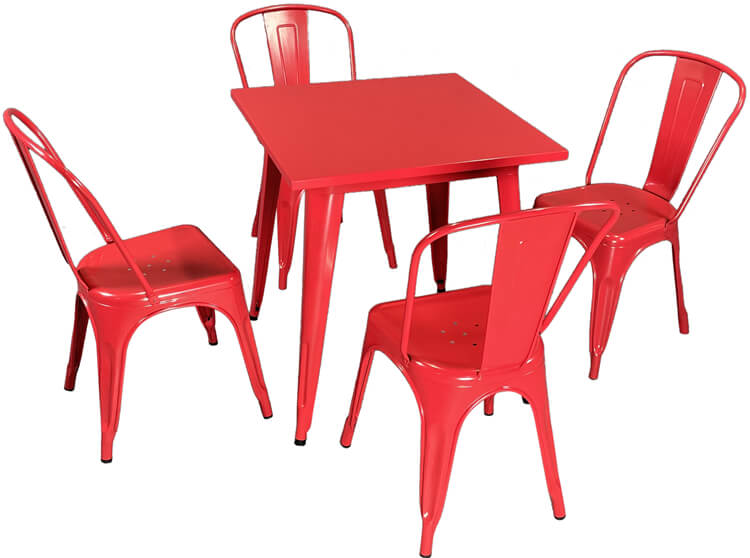 For longevity, care should be taken to prevent prolonged wet weather. For commercial and residential spaces,
you can use this table in a variety of settings, the possibilities are endless.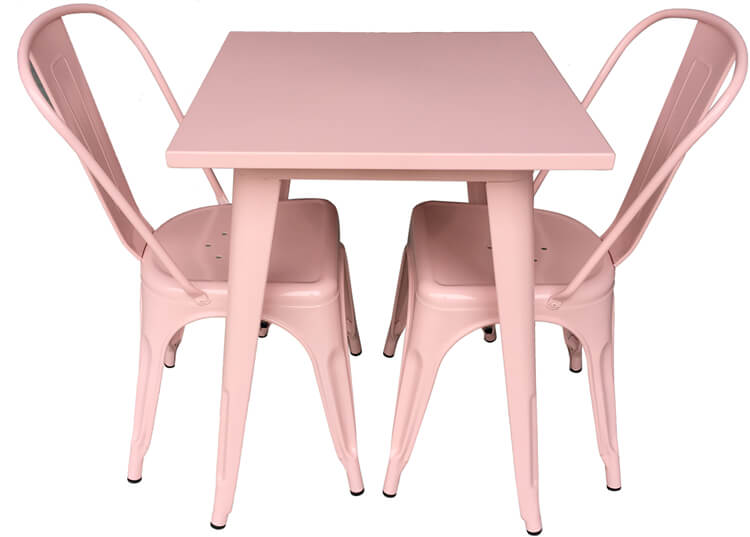 To clean, use water and a mild soap without any harsh chemicals. Featuring a bright yellow powder-coated finish,
this stylish metal tolix table and chairs set is sure to elevate the overall look of your patio or deck!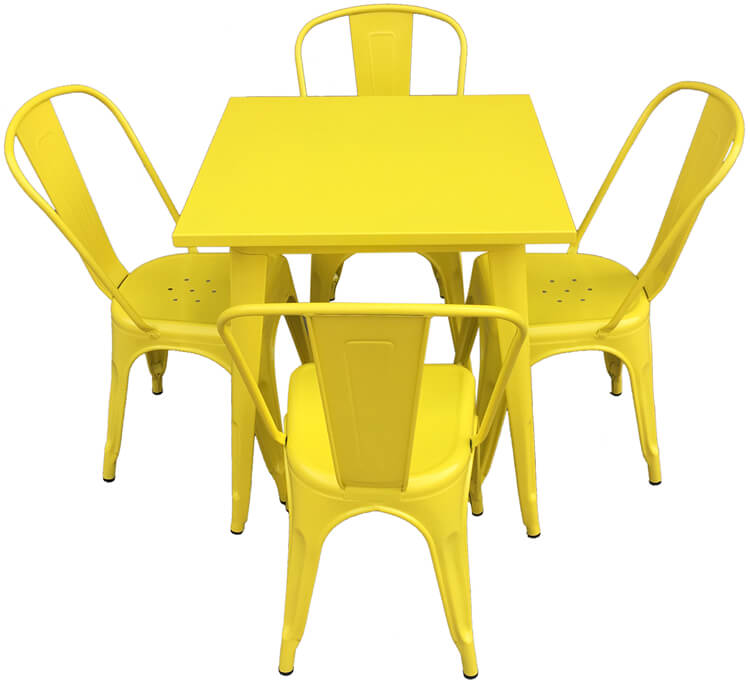 This tableware is made of cold-rolled steel and plated with an extra thick steel plate, which is strong and
wear-resistant.With a luxurious deep electric powder coating, this kitchen table is very smooth, completely
free of hook marks, safe for both children and adults, and will keep you warm even in cold weather.
This square indoor and outdoor metal cafe-style table will add a pop of color and a touch of industrial chic
to your home or corner bistro. Its space-saving design comfortably accommodates 4 chairs.