Gold Serpentine Table Manufacturer
Qingdao Blossom Furnishings limited is a gold serpentine table manufacturer. We have our own banquet table in China. New products in 2021 are already a must-have item! This S-shaped table is composed of 4 parts, which are arc-shaped and form a complete circle after assembly. If 4 parts are connected end to end, S can also be formed. The legs have the original shape, and the whole table is harmonious! Length: 4,5m / height 75cm / 5 legs per table / easy to install.
Gold Serpentine Table Table
Silver or gold polished steel frame
Fully welded heavy-duty stainless steel frame
The table legs are easy to assemble and disassemble
Easily create different designs
Our gold serpentine table size is 340*75cm
300 kg load capacity
Color customization
Description
Our gold serpentine table is designed with an ergonomic and humanized curved backrest. The perfect table height
fits perfectly with the human body. With the golden movable chair, it is more comfortable to use, and will not lazy because of the steep slope. This table is very suitable for parties and weddings.

The golden movable table is made of 1.4 mm thick stainless steel. And, its strength is better than 0.8 mm stainless steel.
High-quality gold-plating technology is adopted to ensure a smooth surface of the gold movable table and good
corrosion resistance.

The quarters can be combined to form around, serpentine, S-shaped, or semi-circular table setting.
It is very suitable as a VIP table, dessert table, or another focal point. And also very suitable for brides and grooms
and/or sweetheart tables.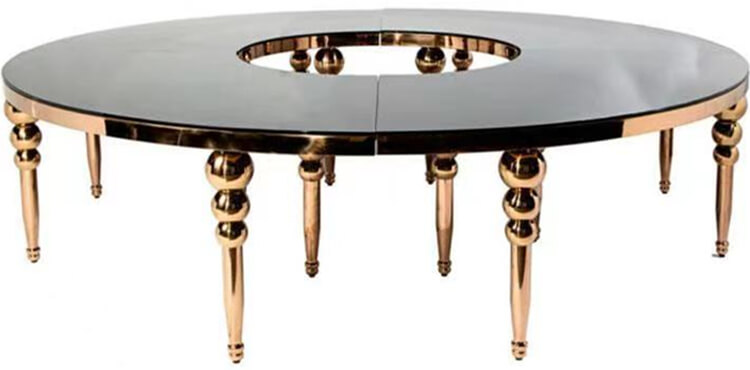 The polishing is smooth and the solder joints are tight to ensure the strength of the gold serpentine table.
Professional staff will try their best to make them look smooth. With its classic white tabletop, serpentine curve,
and golden rimmed legs and sides, this table will undoubtedly become the topic of your next event.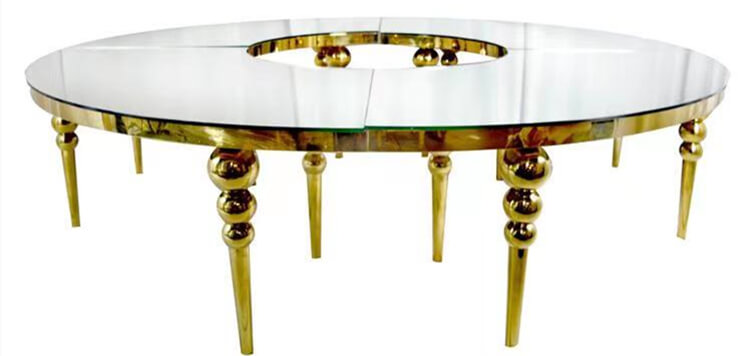 Gold Serpentine Table Dimension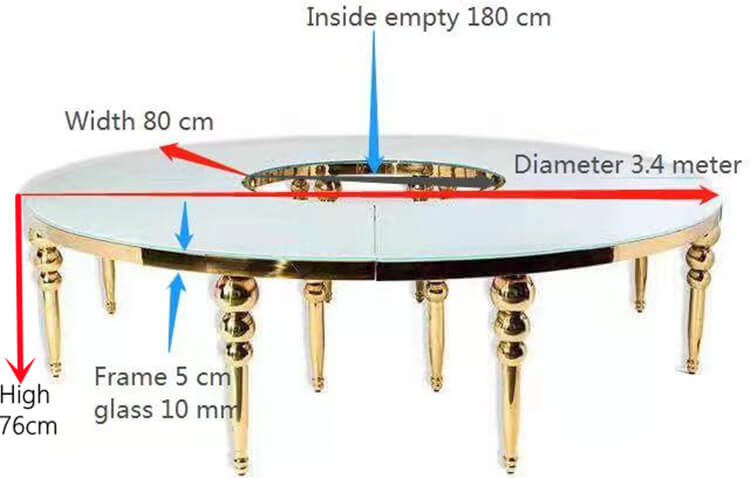 Seamless welding allows the table to have a perfect appearance, makes the table frame stronger,
and makes the surface finish more durable. The most important thing is that rainwater will not enter the
table legs and rust when used outdoors.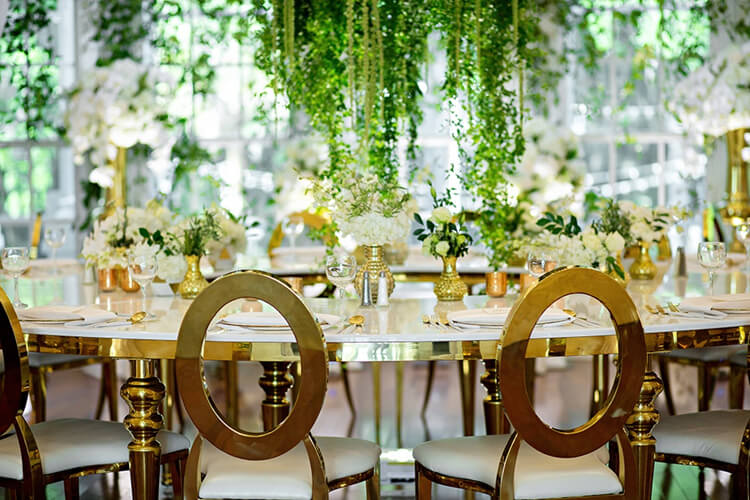 Gold Serpentine Table Package
Our table legs have professional full welds to ensure the strength of the chair. The static chair leg can
withstand a capacity> 1200 kg (2400 lbs).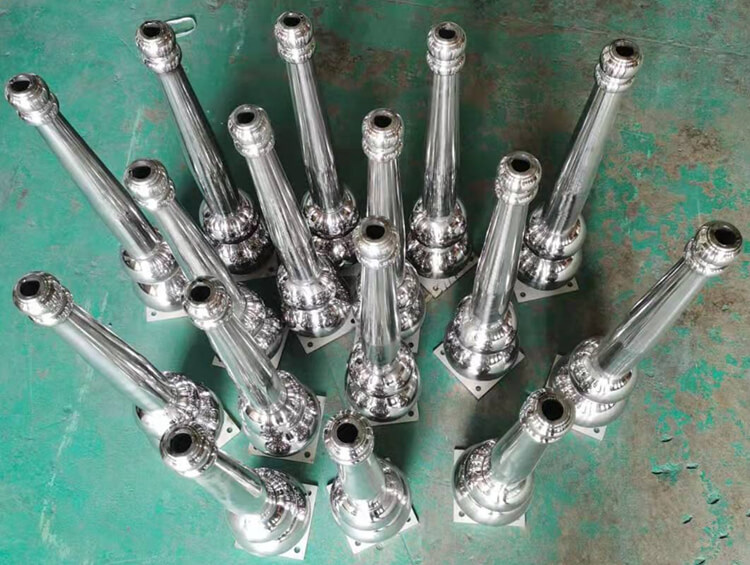 Anti-slip feet, in order to protect the floor, the table legs are covered with rubber anti-slip feet.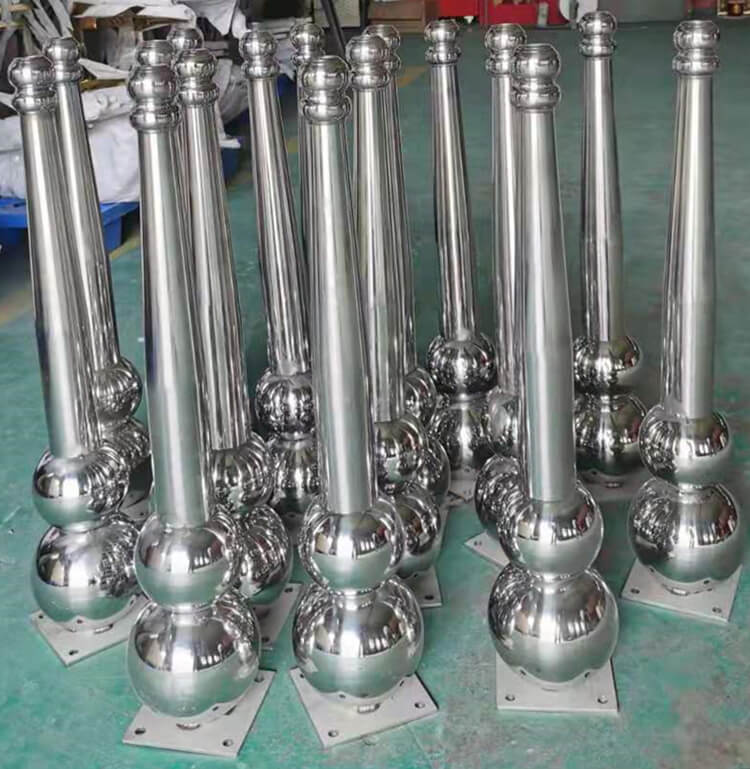 The packaging of our factory gold serpentine table is very strict, each part is wrapped in many layers,
the outermost is a carton, to avoid bumping and damaging the table during transportation,
we must ensure that you receive the table is perfect as well.