Serpentine Banquet Tables Wholesale
We have wood banquet table factory, we are a cheap serpentine table manufacturer. We can produce many kinds of serpentine table.  If you want a special party, you can choose our serpentine table. It can be anything you want because it can be put anywhere, so any venue. Round or curvy. This will make the venue very special and beautiful. The serpentine sweetheart table is the most popular for party rental companies, hotels and event venues. Suitable for indoor and outdoor activities. In many modern homes, tables with movable leaves are a popular choice. These tables can be adjusted for special activities.
Serpentine Banquet Folding Table Feature
The serpentine shape allows for unique service and seating options
Each table can hold 1,000 pounds of evenly distributed static weight
Designed to be used alone or together to form a semicircle, or full circle service or dining space
Industrial cleaning, rust resistance, film adhesion
Swing tables wholesale
Description
Choose a serpentine table from Qingdao Blossom will be correct !! We use one CNC machines to ensure high
quality of the serpentine table.
Most folding tables and chairs have a steel frame and a contemporary design made of high-density polyethylene.
The steel frame offers a strong foundation and is protected with a weather-resistant and powder-coated finish.
Custom made flexible tables and chairs are ideal for organizations and institutions that face space crunch during
meetings.
View of Surface about swing tables manufacturer
The surface material is a fireproof board, it can also waterproof too.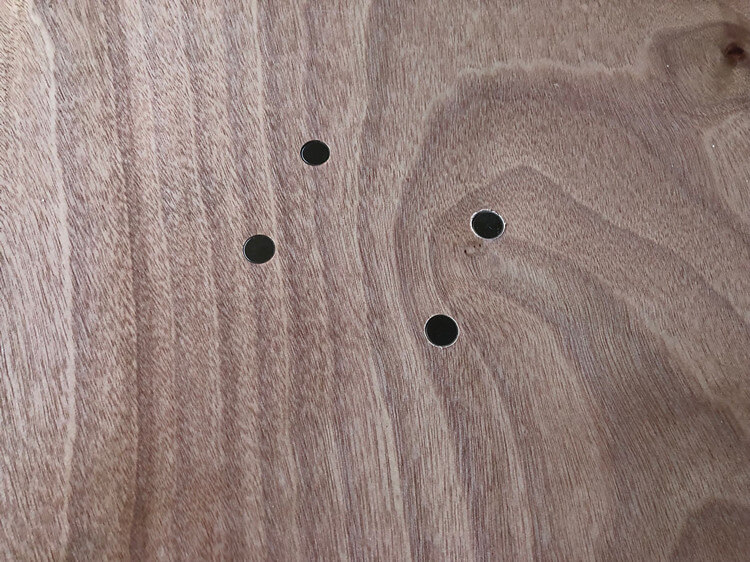 Production Process of our serpentine table
The first step for production procedure is that we use a machine tool to cut the actual shape of the Serpentine
Banquet Table. The size is very precise by machine.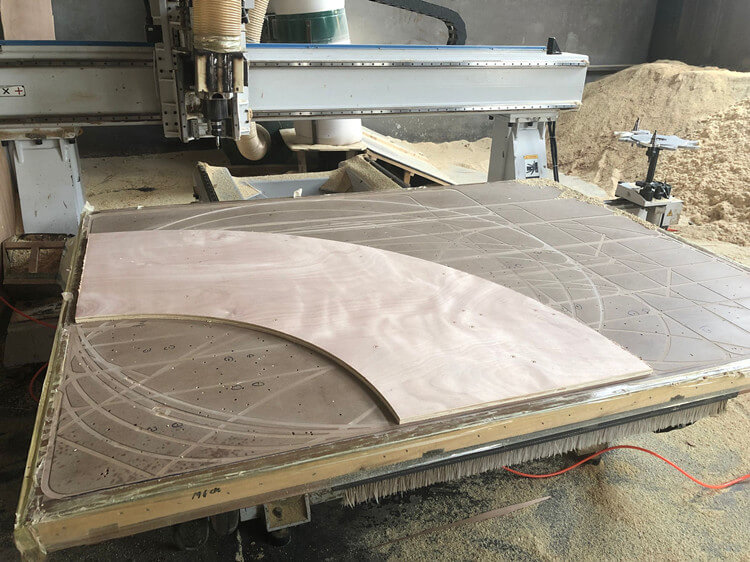 Our worker put the tabletop into a machine to polish the surplus stuff. After this step, the table is very
smooth and it won't hurt your finger or any others.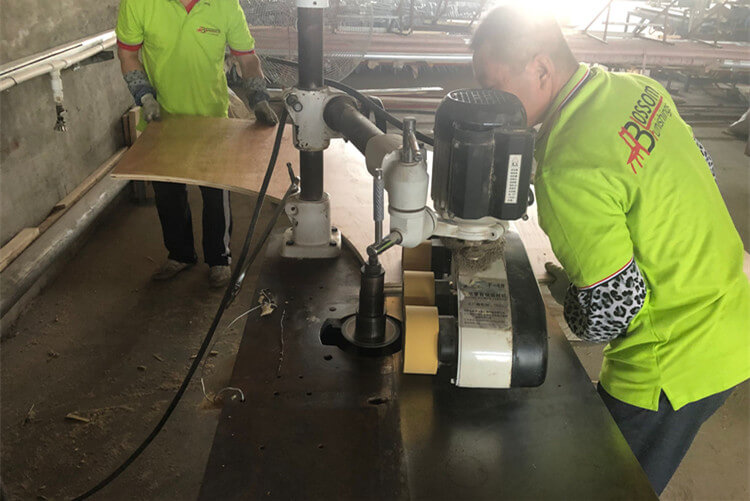 The third step is rolling painting for the tabletop. We use UV rolling painting to make the painting
dry quickly. And the tabletop is very hard that they are waterproof and anti-scratch, UV resistant.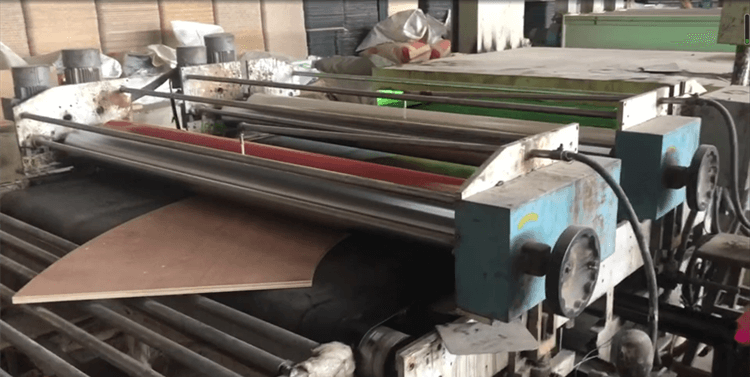 We painted the surface four times and the back of the table twice. After painting, use the machine to polish
again. To make sure everywhere no thorn. And the color of the tabletop won't change.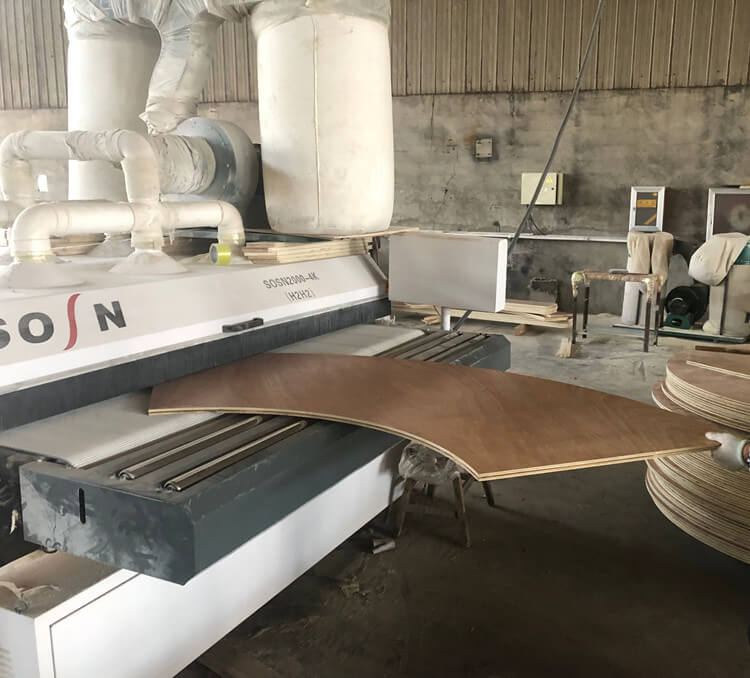 Install the table leg with the tabletop. Screw it into holes and fix them.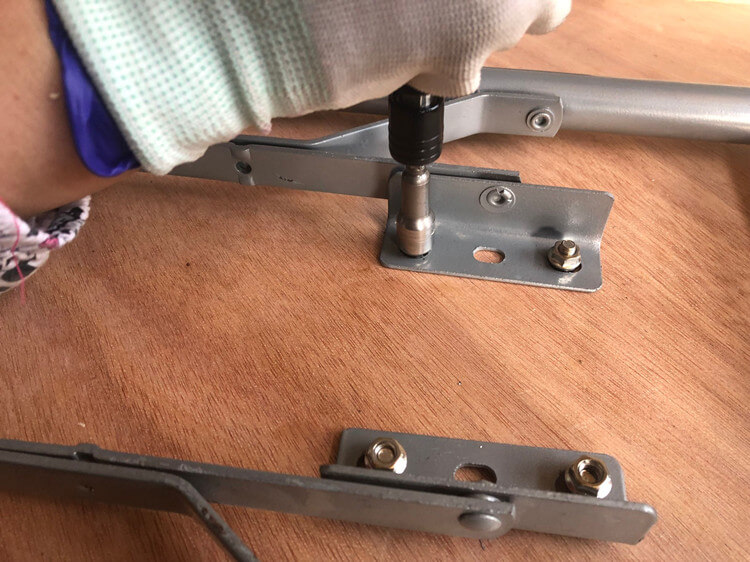 The table legs hold up the tabletop. They are very strong. To make sure the stability of tables.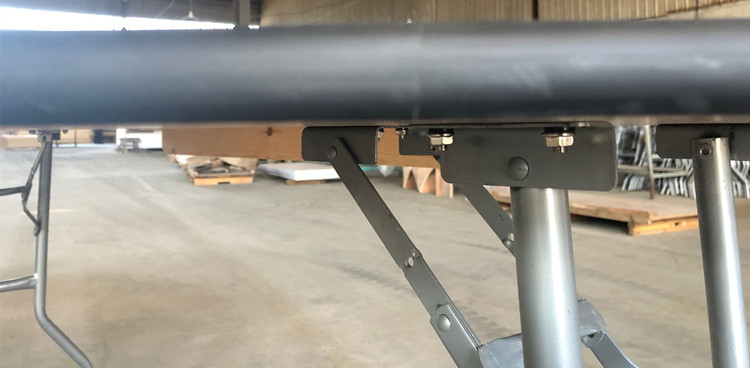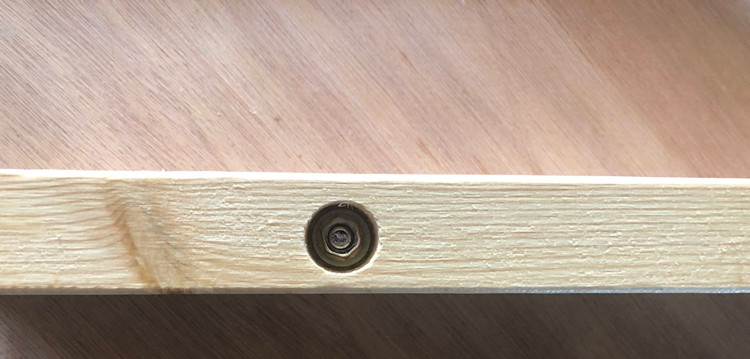 Consider the safety for tables, we have angle guard for this kind of table. You can don't worry about the
unsafe factors during wedding or events, especially for kids.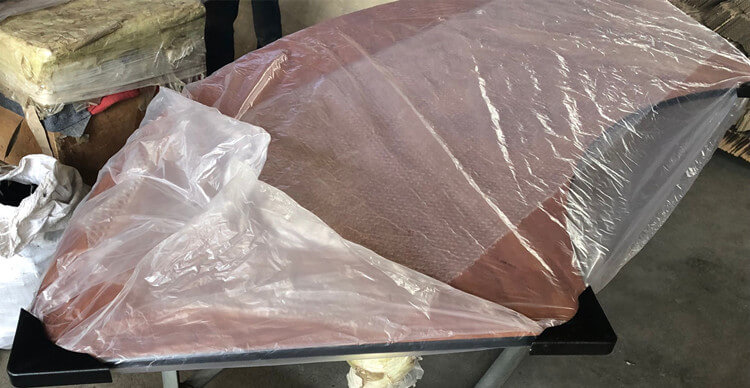 Product Display for plywood serpentine table:
Put the serpentine table in the corner, make full use of the space, do not waste.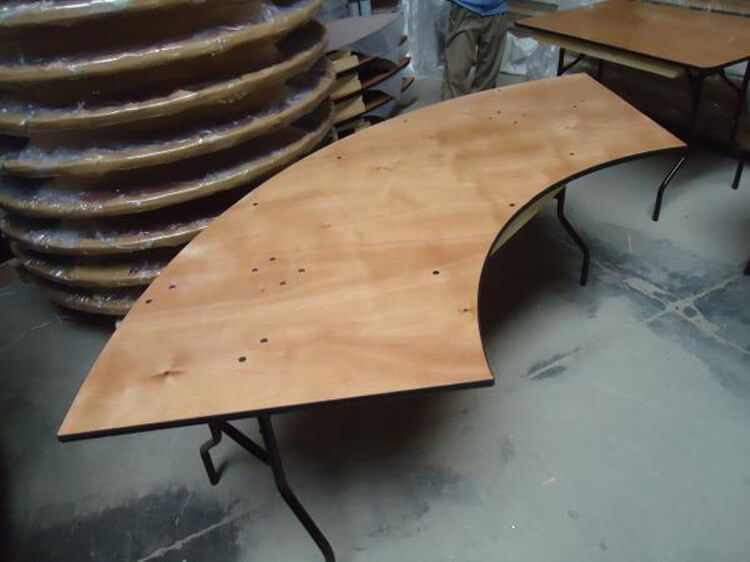 Combination of 2 tables-wave design.Suitable for small activities or family gatherings.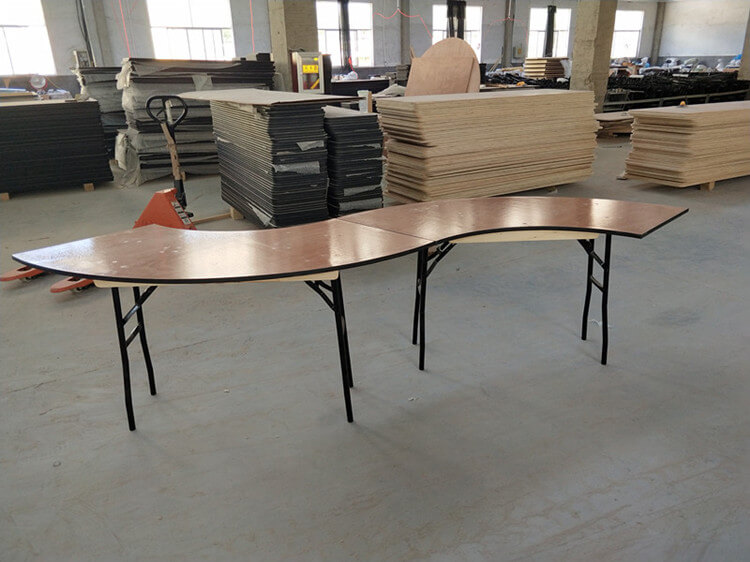 We also have Serpentine Banquet Table with Aluminum edges as following: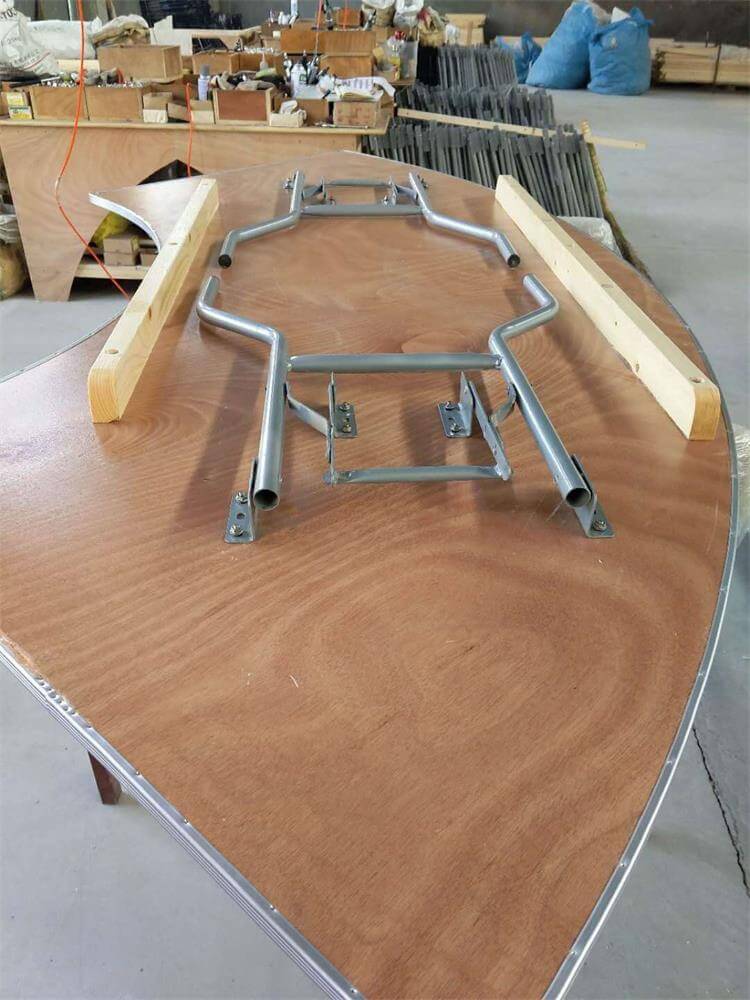 Put a tablecloth on the table to decorate it very nicely.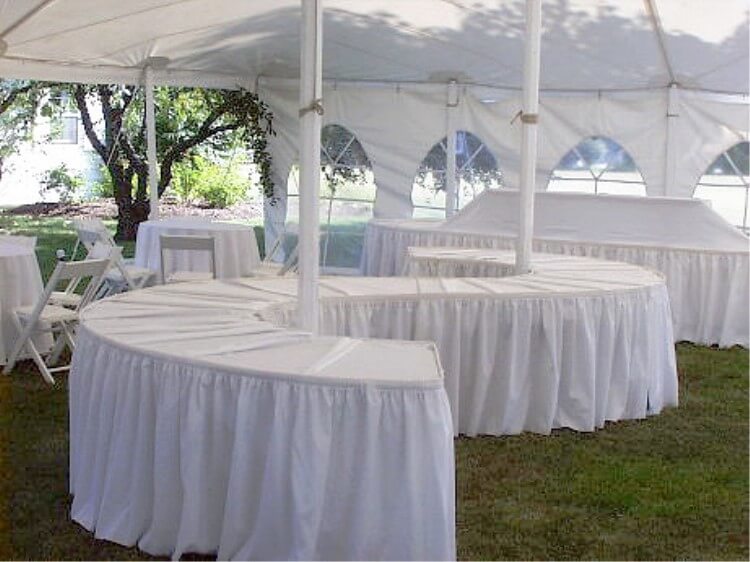 If you have enough room to move around, you can put it in this shape and save a lot of space.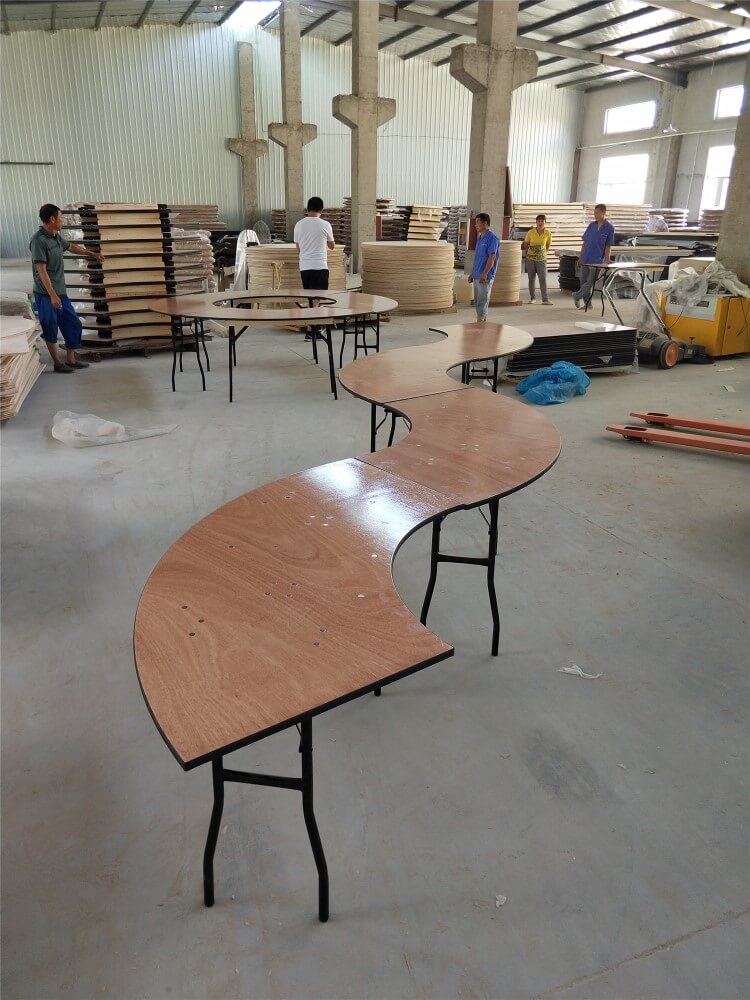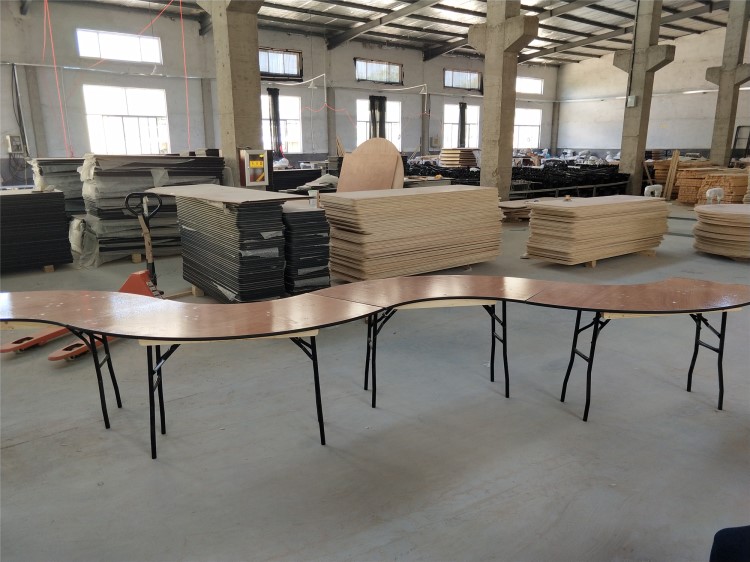 You can also put a serpentine table in this shape so that people can go to the middle and pick their food.

Combinations of 4 tables-Round table. Surround into a circle, in the middle of the empty can put things,
such as gifts, decorations and so on.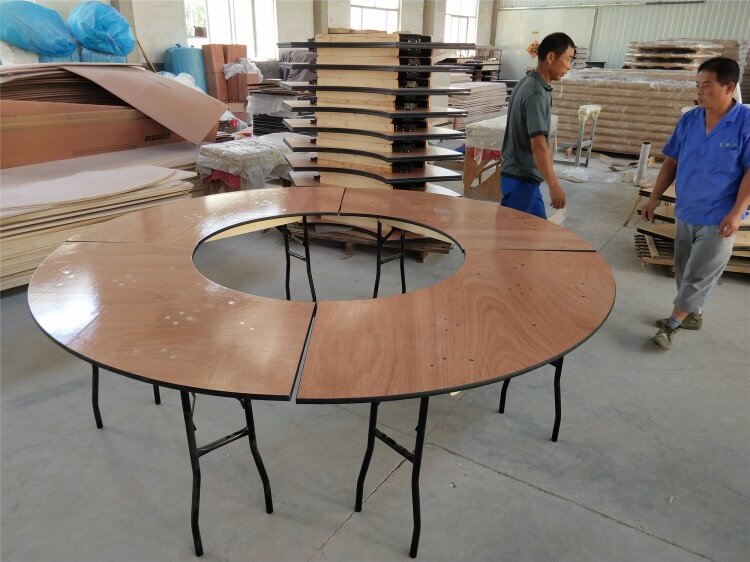 A serpentine table on a field lawn folds up at the end of the party for storage and transportation. You can use
wooden double fishes phoenix chair to match these serpentine tables.
Let us show you the details of tables with chairs, the follow table is 153 dia size.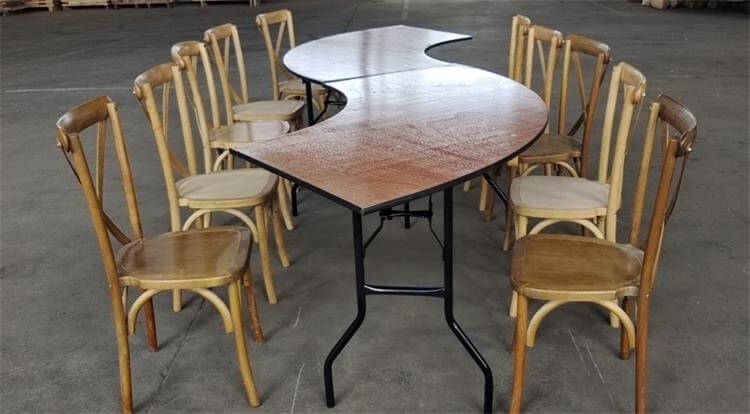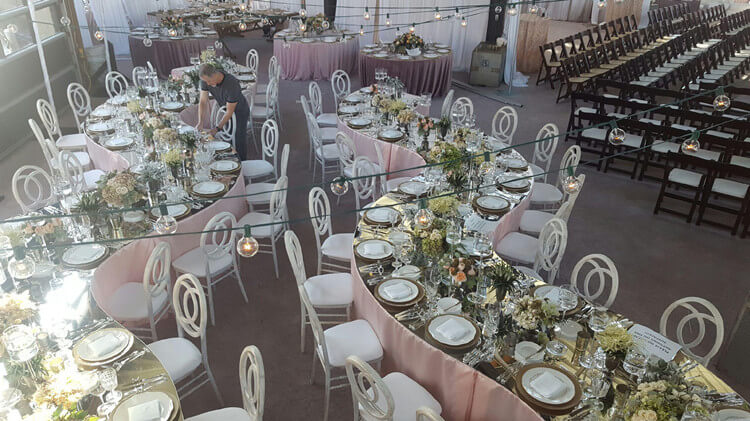 Feature of our serpentine table :
1. Folding, easy to use and easy to transport
2.Lightweight, strong and durable
3. Materials resistant to climate and pollution can be easily cleaned
4. Uv protection, powder-coated steel frame design, suitable for indoor or outdoor use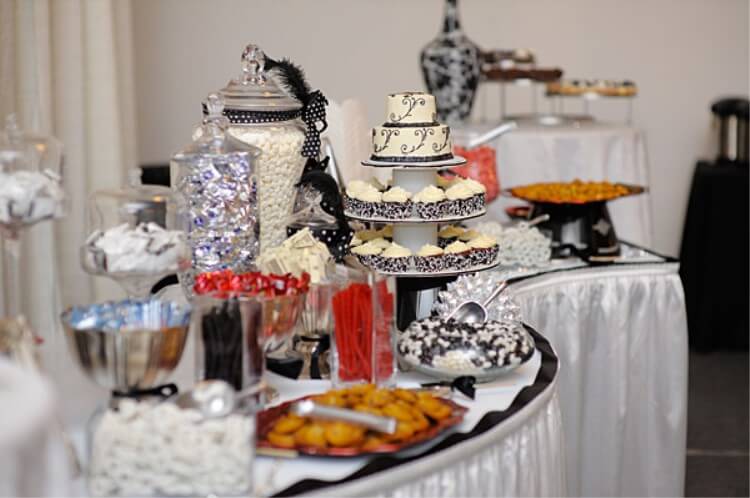 How to produce a serpentine table?
We offer the following video, so you can see everything clear as well.