Wholesale Folding Tables Wooden Rectangular
We are folding dining table supplier, we have our own wood folding banquet table factory. As a rectangle party table manufacturer, we can provide lowest price and high good quality. The 6-foot-tall rectangular wooden folding banquet table is ideal for the convention center, banquet hall, wedding venue, and banquet hall. Each wooden folding dining table has an 11-layer thick, four-layer painted laurel plywood, 3/4 inches. Thick vinyl t-band for a smooth, unobstructed table edge. The 6-foot folding dining table includes two hardwood slats, bolted through the table top to add support and overlay protection and 1 inch. Round, 18 specifications grey powder coated steel frame. Each banquet table can hold 1,000 pounds of balanced static weight to provide commercial-grade durability at very favorable prices.
Feature:
 Heavy,8-ply willow plywood construction
Commercial 3/4.Thick, 4-ply painted plywood top
Vinyl t-mold band Bon-free table edge
Two hardwood battens add support and overlay protection
A uniformly distributed static weight of 1000 pounds
Seats 6-8 adults comfortably
Producing folding tables for kids as well.
Description
Since 1998, we have begun to produce Folding Dining Table, now we are one of the biggest manufacturers of wood
Folding Dining Table in our area.
Rectangle Wooden Folding Dining Table Material
There are large Quantities of excellent cutting 11-layers willow/birch plywood raw material in stock, therefore
can meet our client's needs for banquet table & council board in a short time, good delivery time is our commitment
to our customers.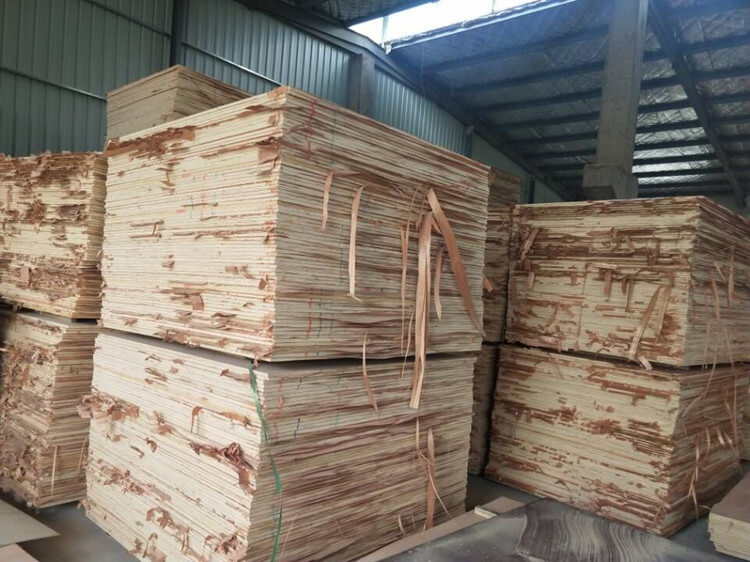 Birch plywood has excellent strength and rigidity related properties and performs best in applications requiring
high strength. Hard, flat surface, located on top of the table frame, Process with Priming lacquer and cut a groove
on the edge of the tabletop for installing PVC/Aluminum material edge protector.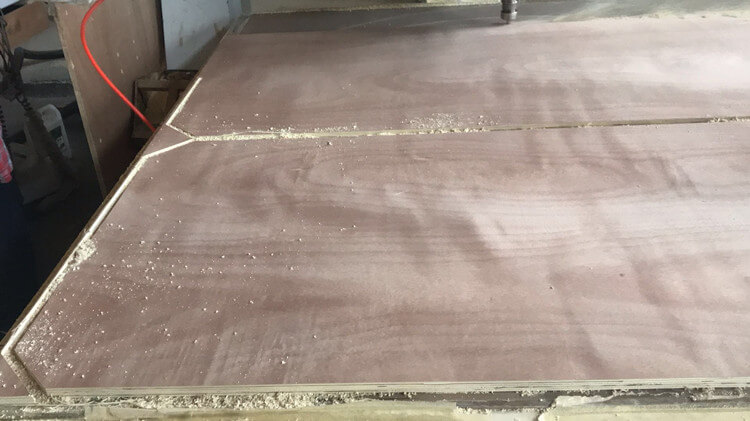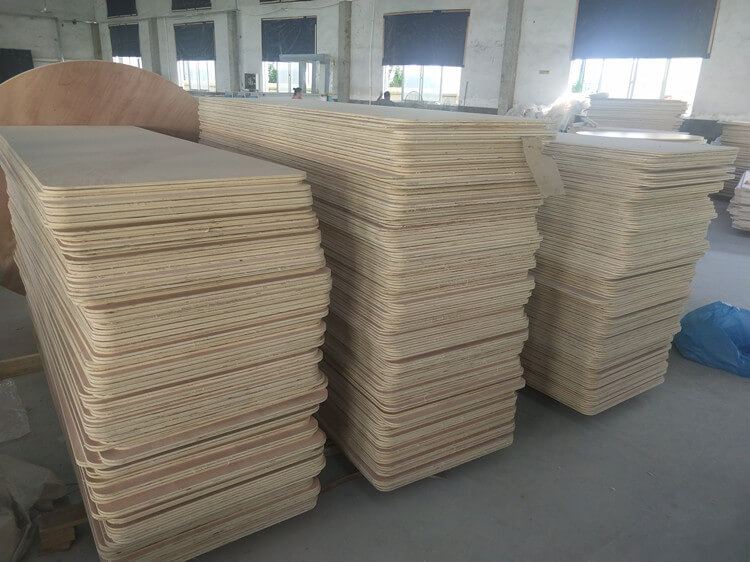 Place the finished cutting tabletop on the Slotting Machine for cutting slot.
Rectangle Wooden folding tabletop transverse section:11-layers, 18mm thickness plywood material, and PVC
protector.process of epoxy primer and polyester polyurethane top finish.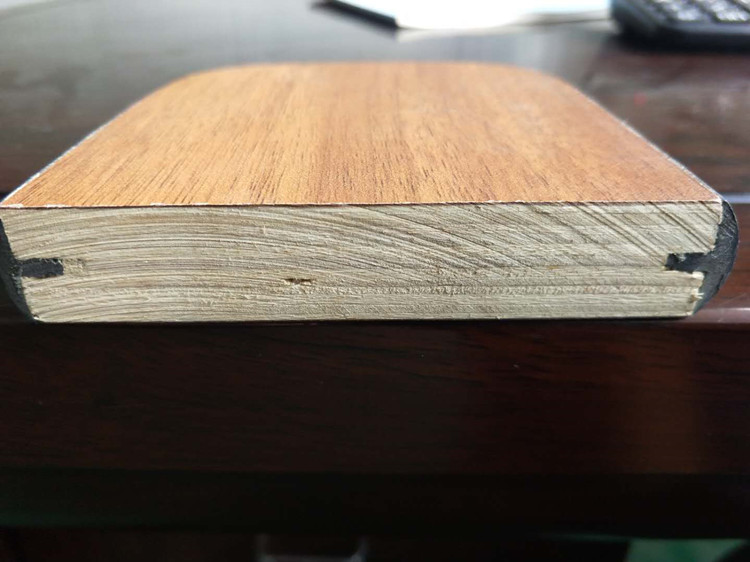 The cut tabletop on the roller coating machine, the first time the primer roller coating, the second time is the varnish roller coating.
After the first roll finish, sand on the sanding machine, and then the second roll finish.
The rustproof cross-bone legs are used to keep the folding table stable and balanced. The steel frame of 16
specifications are characterized by the convex platform and the first mate locking mechanism, which fixes the
folding table in the appropriate place while being used. A solid core top is fixed with decorative nails for extra strength.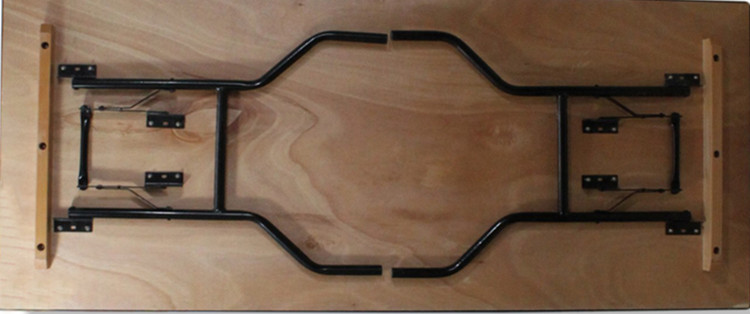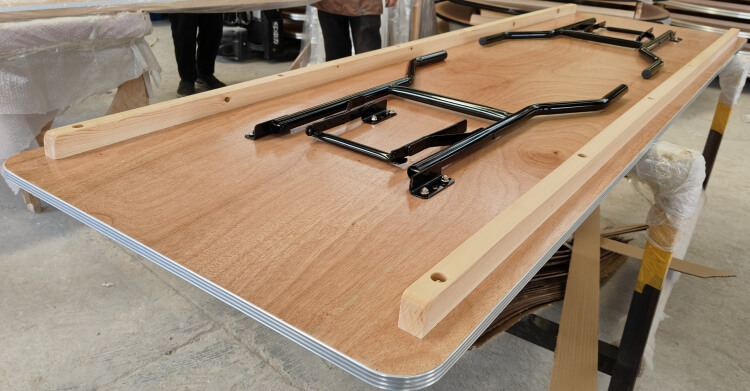 The T model vinyl trim style protects the table. The vinyl edge not only makes the folding table
sleek and unique but also prevents it from sagging or damaging when dropped. This vinyl material won't chip
or tear, leaving the affordable folding table looking brand new.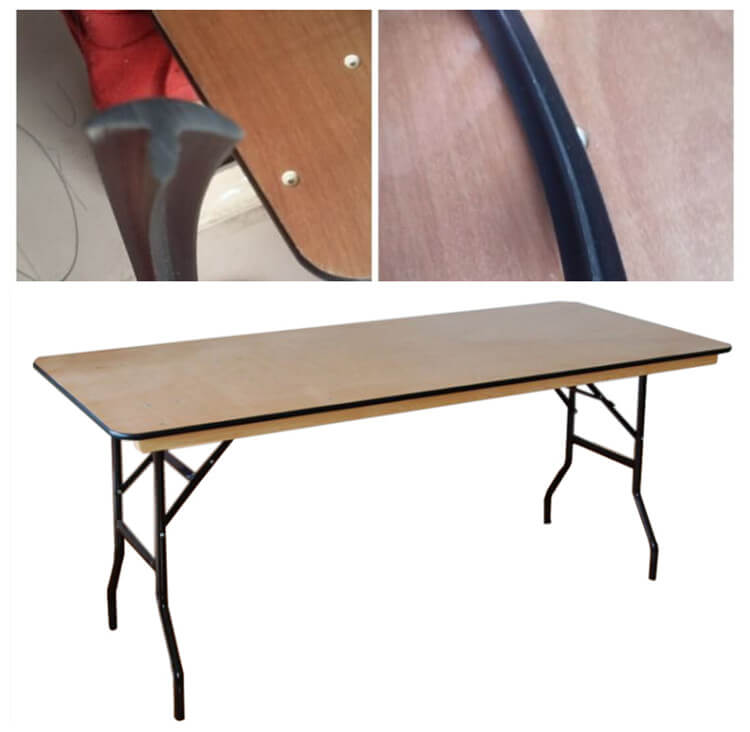 We also have aluminum edge protectors for choice. The aluminum edge provides better protection for the
table and is durable and easy to clean, extending the service life of the table.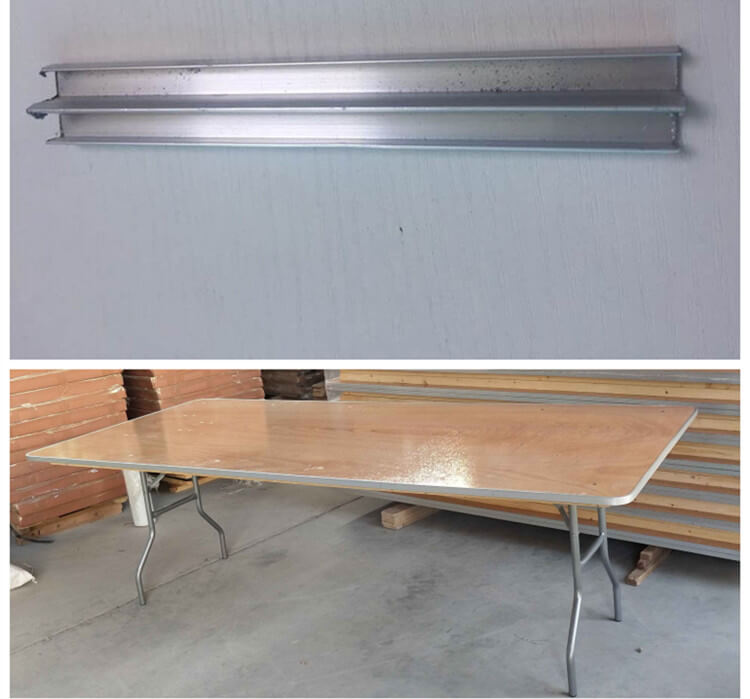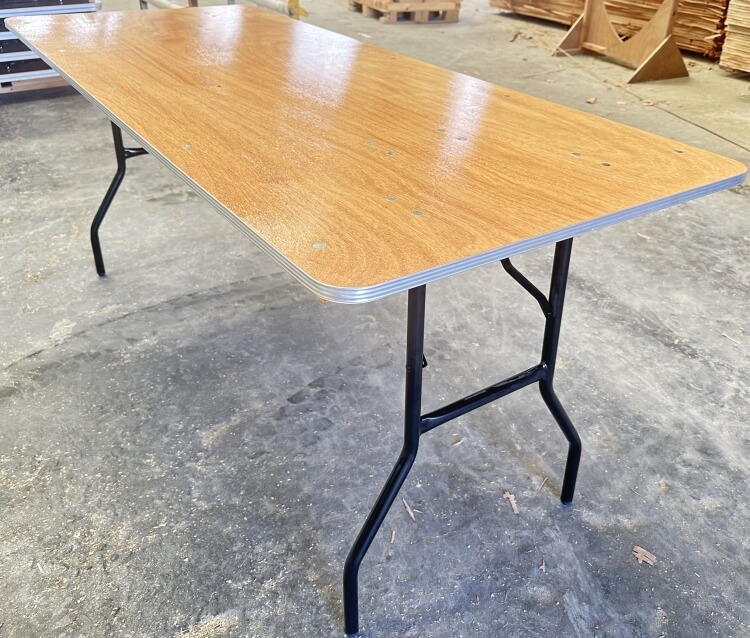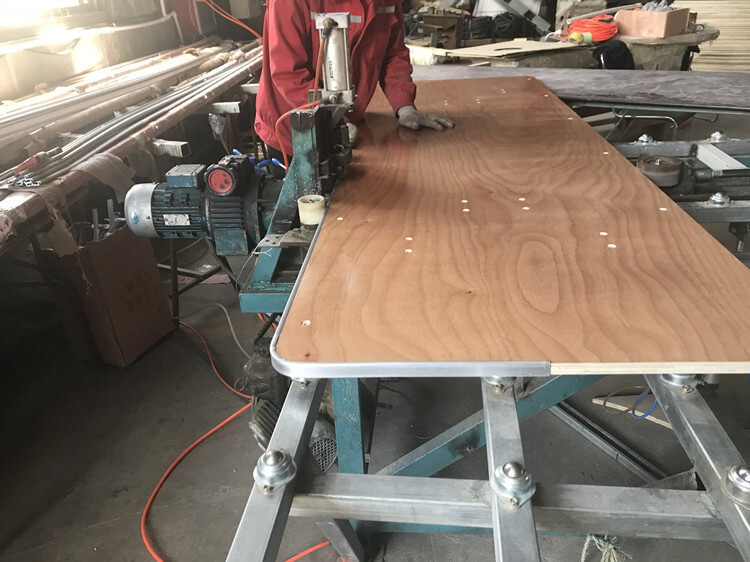 We also have a table with a PVC side and an aluminum side, which is stronger and more durable.
A metal part attached to the folding table leg below the tabletop, which can be locked in place by the user.
After use, only the mechanical device can be opened to fold the table legs, will not detach itself during use.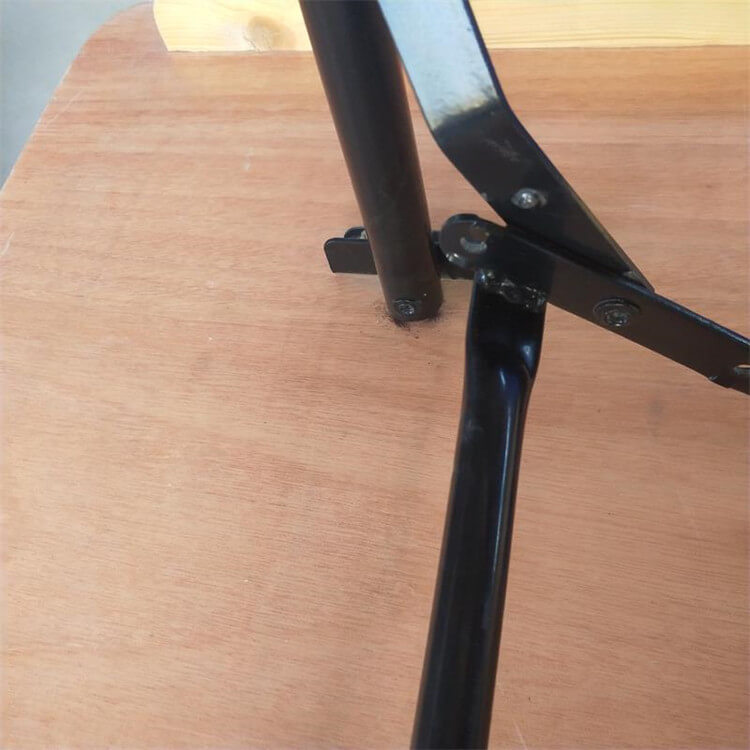 Additional support is attached to the folding table legs on either side of the table for extra durability. Locking
the mechanism ensures safety and stability in use.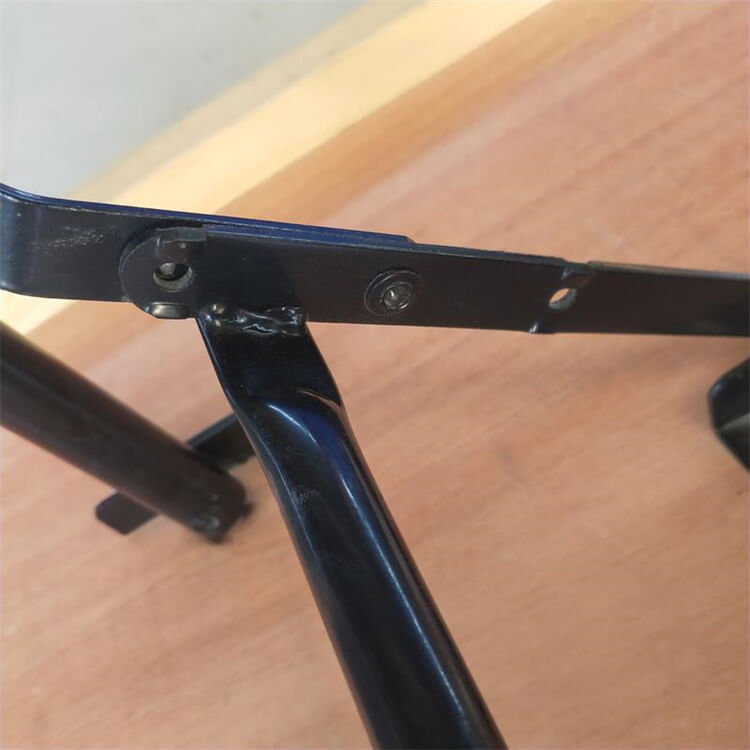 A thick stick directly under the wooden rectangle folding table to distribute the weight evenly. Through the
process of handling, it can protect the folding table leg.

Solid pine wooden support under tables, make the table force even, at the same time in the process of carrying
the table leg can be protected, the size of the section is 30✘38mm or 30✘58mm, it varies according to the size of the table.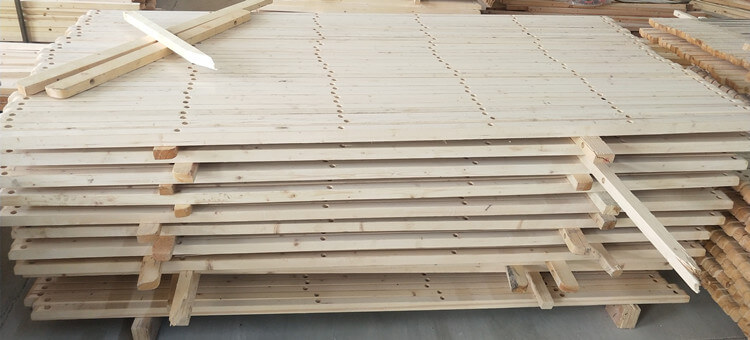 Frame/Leg of Folding Dining Table
Powerful support system for the rectangular folding desktop with a variety of styles and materials that effectively
balance the weight of the table surface and suit the end user's needs.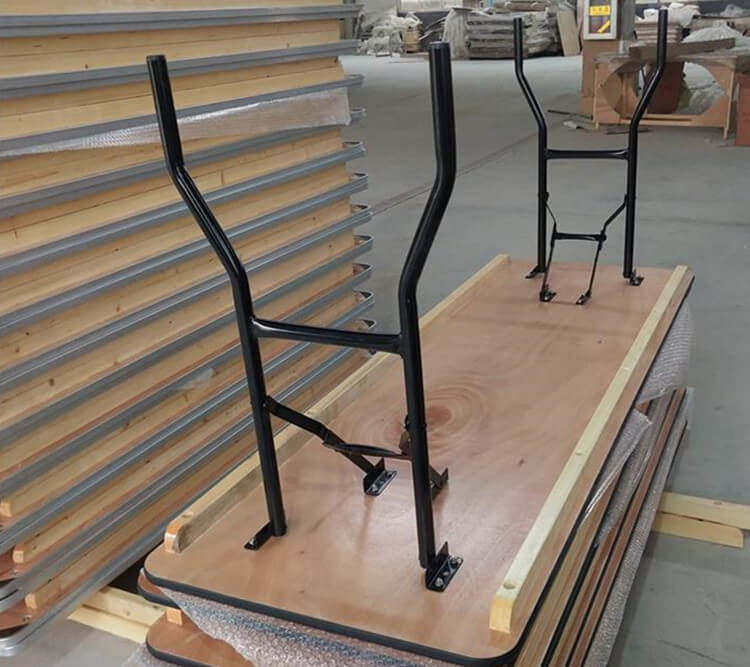 The table leg is a steel tube with a diameter of 25mm and a wall thickness of 1.2mm. If you have super high
requirements on the strength of the table leg, we can customize the table leg with a wall thickness of 1.5mm
for you. The legs of the table are rustproof and durable.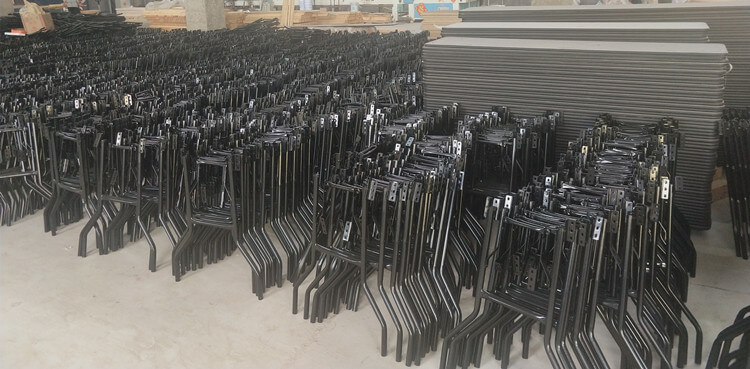 Foot cover for Folding Dining Table
A rubber or plastic glider mounted on the bottom of the table leg to prevent the floor from being scratched or
scuffed. The lid also minimizes noise, nuisance noise, when the table is manipulated.

Customized logo printed is available. This logo is made by our special machine. It is permanent and will not wear out.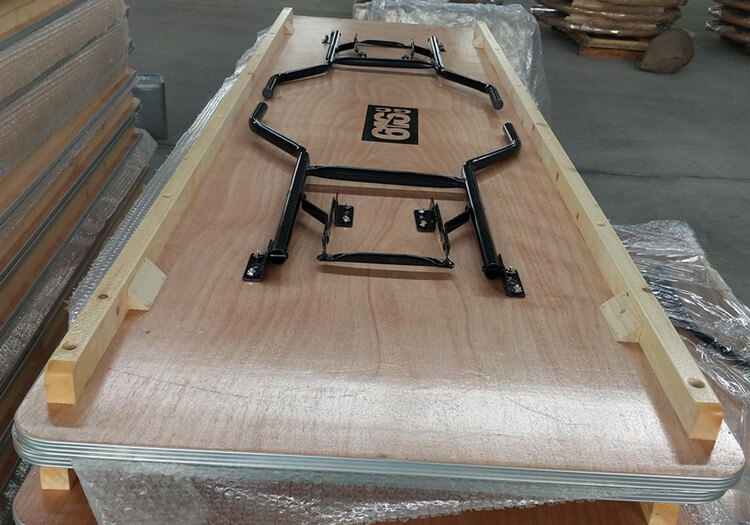 Rectangular Wooden Folding Table Sizes
Rectangular wooden folding tables come in different sizes.
| | | | | | |
| --- | --- | --- | --- | --- | --- |
| Size in centimeters | Size in inches | Package size | 20'GP Loading Quantity | 40'GP Loading Quantity | 40'HQ Loading Quantity |
| 120x60cm rectangle table | 47"x24" rectangle table | 121x61x7.7 | | | |
| 122x76cm rectangle table | 48"x30" rectangle table | 123x77x7.7 | 410pcs | 854pcs | 966pcs |
| 153x76cm rectangle table | 60"x30" rectangle table | 153x77x7.7 | 328pcs | 682pcs | 778pcs |
| 183x76cm rectangle table | 72"x30" rectangle table | 184x77x5.7 | 378pcs | 770pcs | 878pcs |
| 200x76cm rectangle table | 79"x30" rectangle table | 201x77x5.7 | 352pcs | 712pcs | 814pcs |
| 243x76cm rectangle table | 96"x30" rectangle table | 244x77x5.7 | 282pcs | 588pcs | 660pcs |
| 122x46cm rectangle table | 48"x18" rectangle table | 123x46x7.7 | 700pcs | 1430pcs | 1610pcs |
| 153x46cm rectangle table | 60"x18" rectangle table | 153x47x7.7 | 562pcs | 1150pcs | 1290pcs |
| 183x46cm rectangle table | 72"x18" rectangle table | 184x46x5.7 | 650pcs | 1280pcs | 1460pcs |
| 243x46cm rectangle table | 96"x18" rectangle table | 244x46x5.7 | 480pcs | 970pcs | 1090pcs |
| 183x91cm rectangle table | 72"x36" rectangle table | 184x92x5.7 | | | |
| 243x91cm rectangle table | 96"x36" rectangle table | 244x92x5.7 | | | |
| 243x102cm rectangle table | 96"x40" rectangle table | 244x103x5.7 | | | |
| 243x122cm rectangle table | 96"x48" rectangle table | 244x123x5.7 | | | |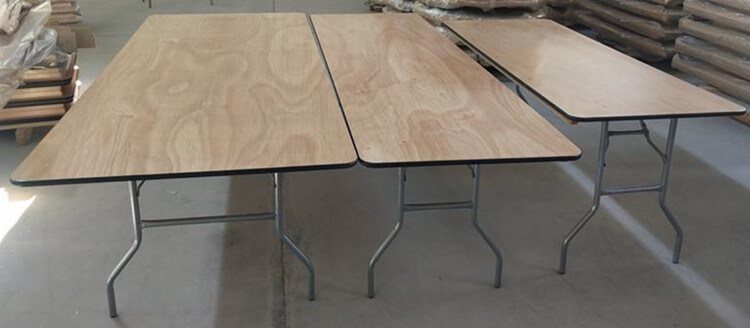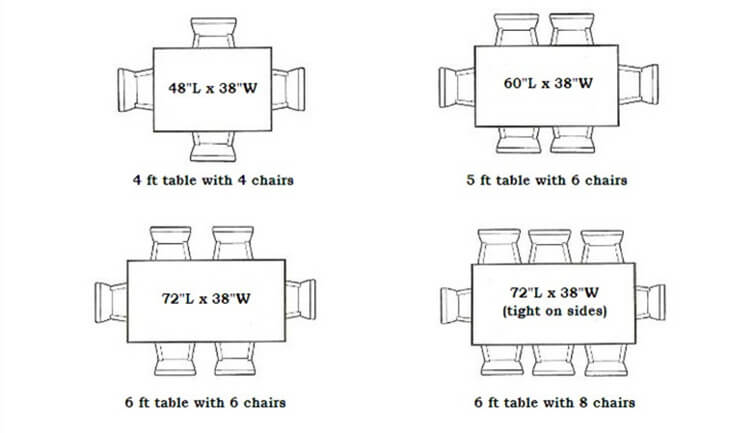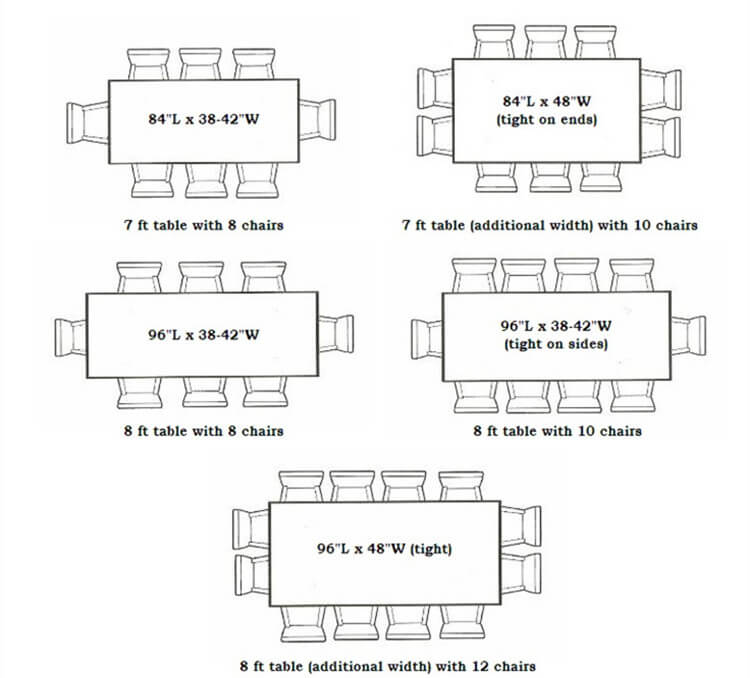 We also producing kids rectangle plywood folding table as well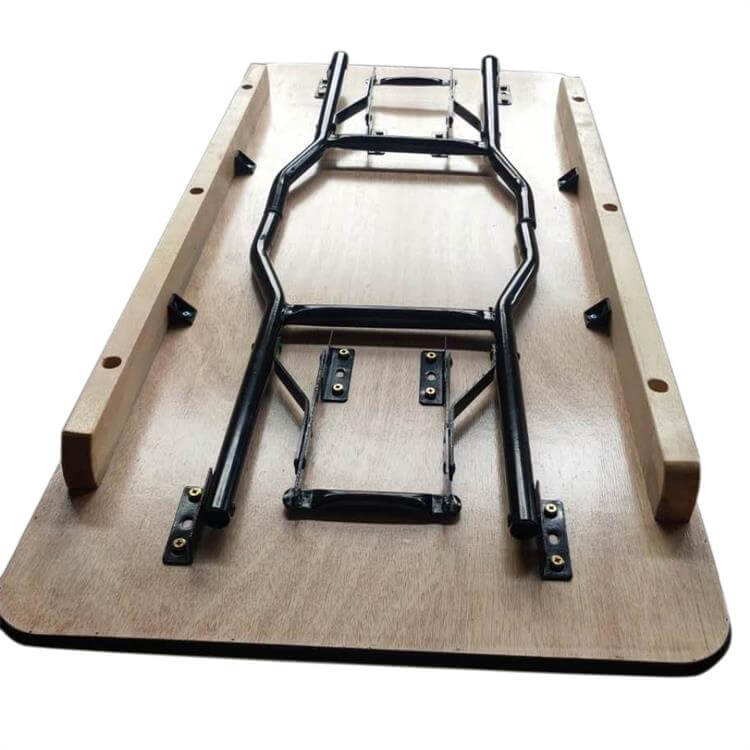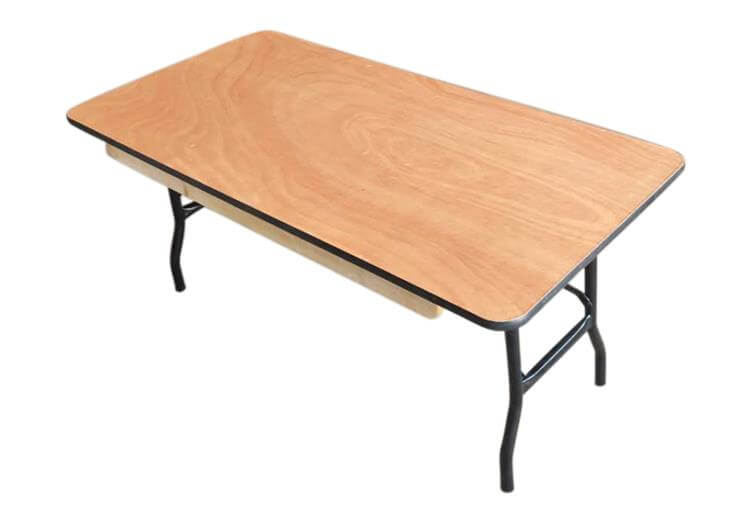 Packing of Folding Dining Table:
We package our rectangle plywood folding table with a layer by polypropylene bags, airform, and leatherette to
avoid scratch and damage in the course of transit.
The loading of the rectangle wooden tables(according to your requirements):
Ø loading with box
Ø loading without box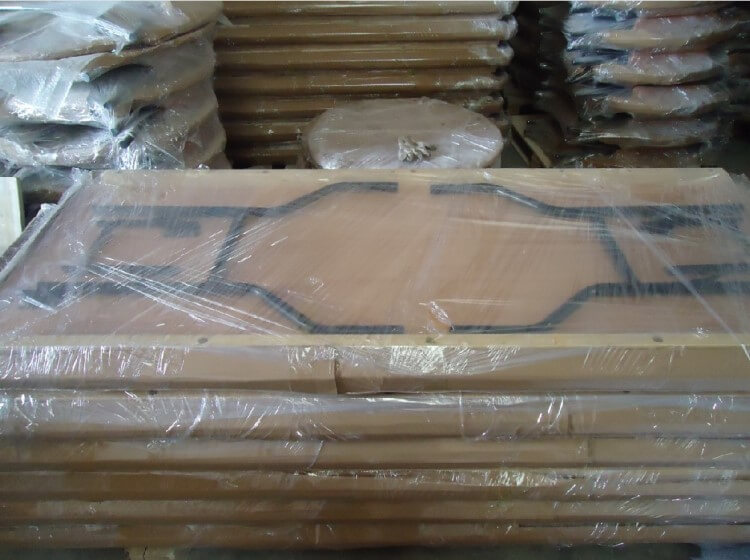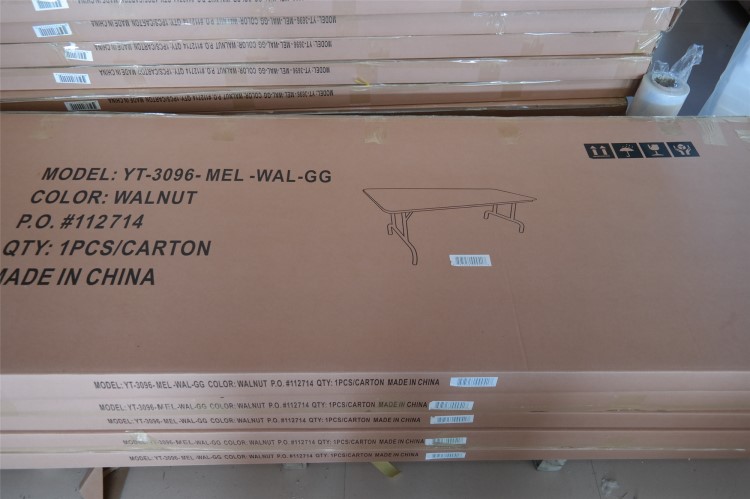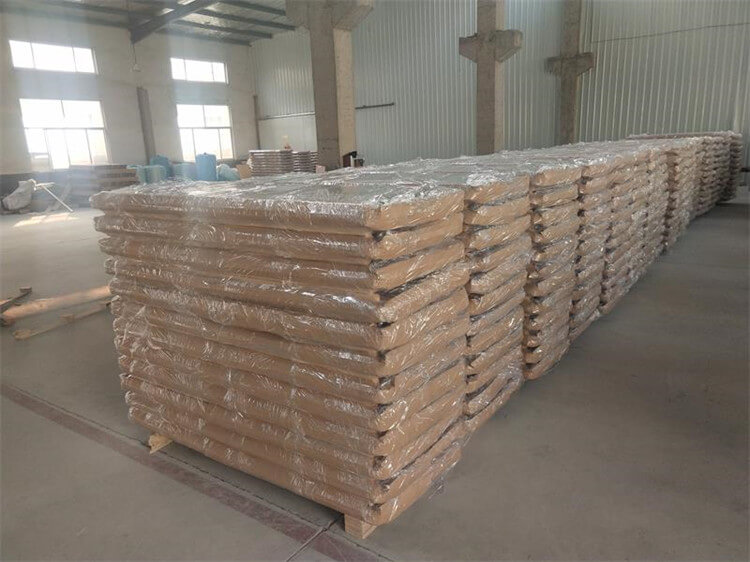 Goods will be fixed with steel wire in case of toppling and fall after loading in the container.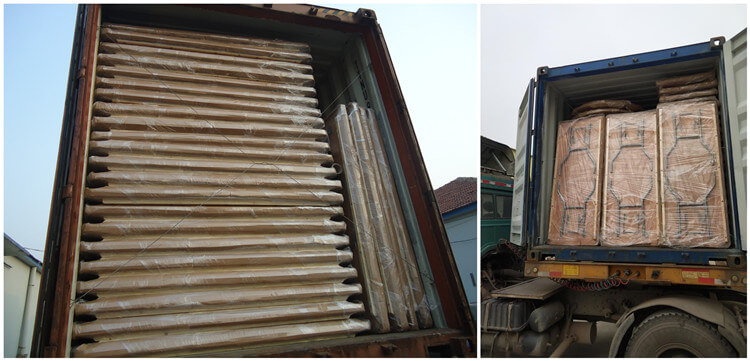 The big sizes rectangle banquet table is relatively heavy, and we have matching carts for easy carry them.
The carts are specially designed, can deliver 20 pieces round tables at a time, the panel covered with a carpet
to prevent scratching the tables. The wheel of the cart has brakes for easy operation and prevents the cart
from sliding by itself.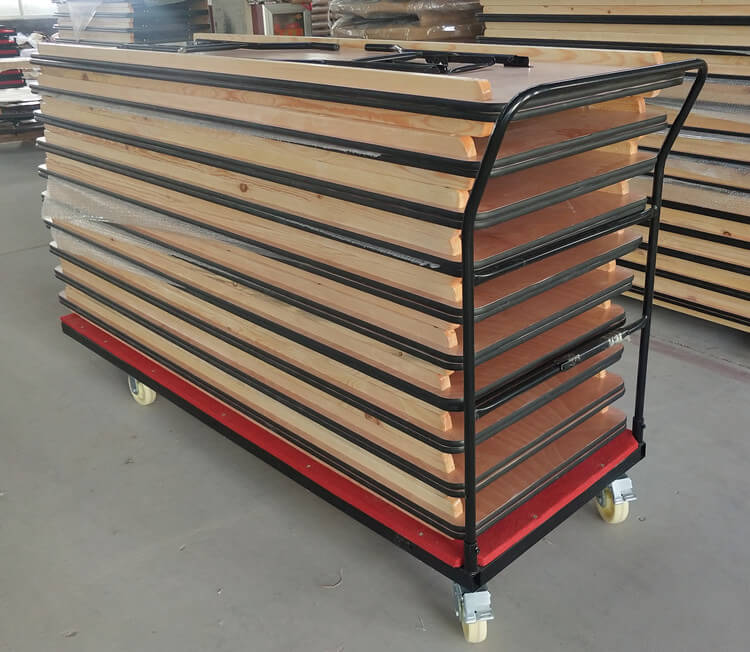 This wooden rectangle folding table is very useful because it can be stored instantly and is easy to carry.
This durable table was built for hotels, banquet halls, training rooms, and seminars. Not only is the table
durable enough to be used for rigorous business purposes daily, but the table can also be used
at home to make personal party plans.

We have other types of folding tables in our factory.