Wholesale Directors Chair
Blossom Furnishings, a director chairs factory, provide Wholesale Directors Chairs for over 10 years. Our cheap director chair with a high performance: Armchair directors chair made of solid wood frame and high quality of the canvas. When you seat it by the beach, enjoy the sun. And customer director chairs easy to be stackable for transportation.
You can do some fishing on it. Our bar height directors chair with different height. Normally 118 cm. These acting chairs easily collapse for storage and occupy less space. For people who love to decorate, you also can be swapped for a different colored replacement seat and backrest about our director chairs.
We offer the gold medal director chair, which has won awards on design and quality since the 19th century. The director chairs are made of solid hardwood with fixed and glued joints and a three-year warranty to prevent manufacturing defects. Our folding director chair is made of cotton canvas seats and seat cushions. Three different models – contemporary, commercial and classic – can meet different budget and functional needs.
MOQ: 200 pieces for wholesale
Description
Welcome To Visit Our Factory And Check Our Directors Chairs Wholesale.
The folding part of the chair is easy to bend, and the chair can be folded with a little pressure, which is very convenient to use. We accept the business of wholesale directors chairs.
MOQ: 200 pieces for wholesale

Details of Our Directors Chairs Wholesale:
The arrest of the director's chair can also be put down, so folding up will not take up space, we use the best
metal accessories and cotton canvas, cotton canvas is very durable. Through some movies, you can see some similar metal directors
chairs, also in the furniture show, some sellers will seat these chairs as well.

This is the foot pedal under the chair of the director. You can put your foot on the foot pedal and it will be comfortable to sit on.

Dimensions: 46.5 inches high x 23 inches wide x 16 inches deep; Seat: 32 inches high, Back cover size: 20″ x 6″, Seat cover size: 18″ x 16″; Weight: 10.5 pounds.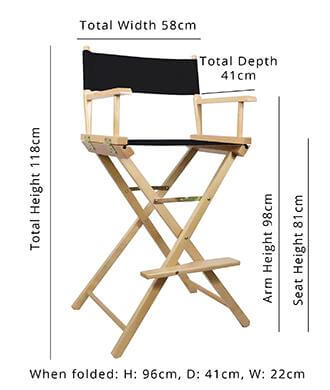 All joints are manually installed and bonded with steel brackets to ensure durability. In the target professional director's chair, strong joints are the most important factor. The seat and back fabric is heavy 14-ounce cotton canvas, washable and color-fast.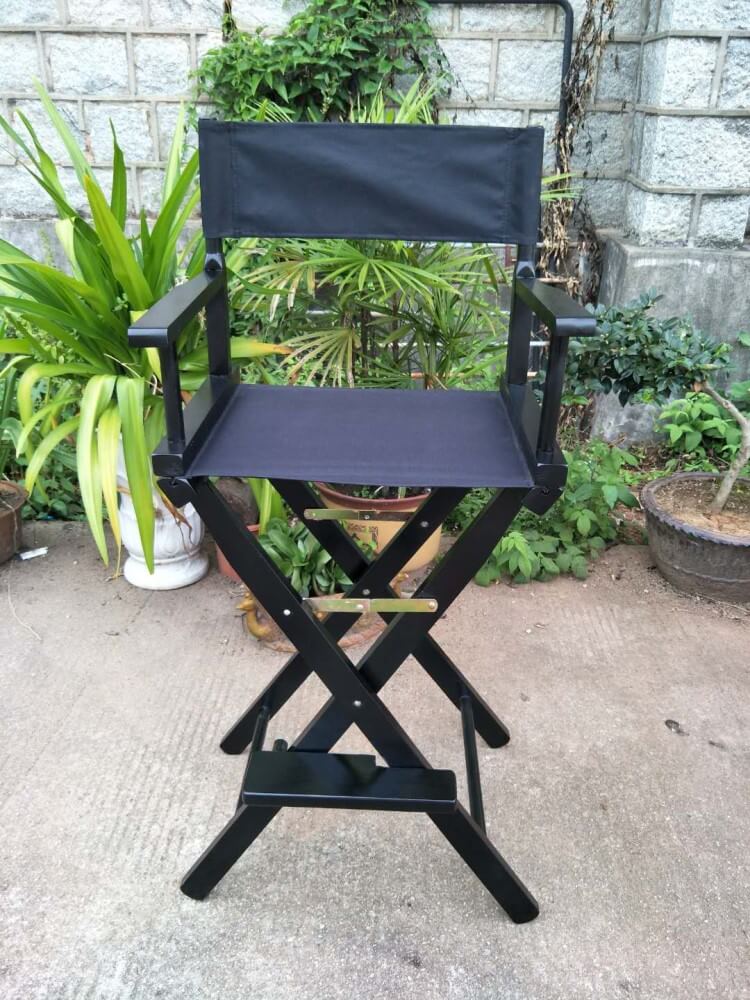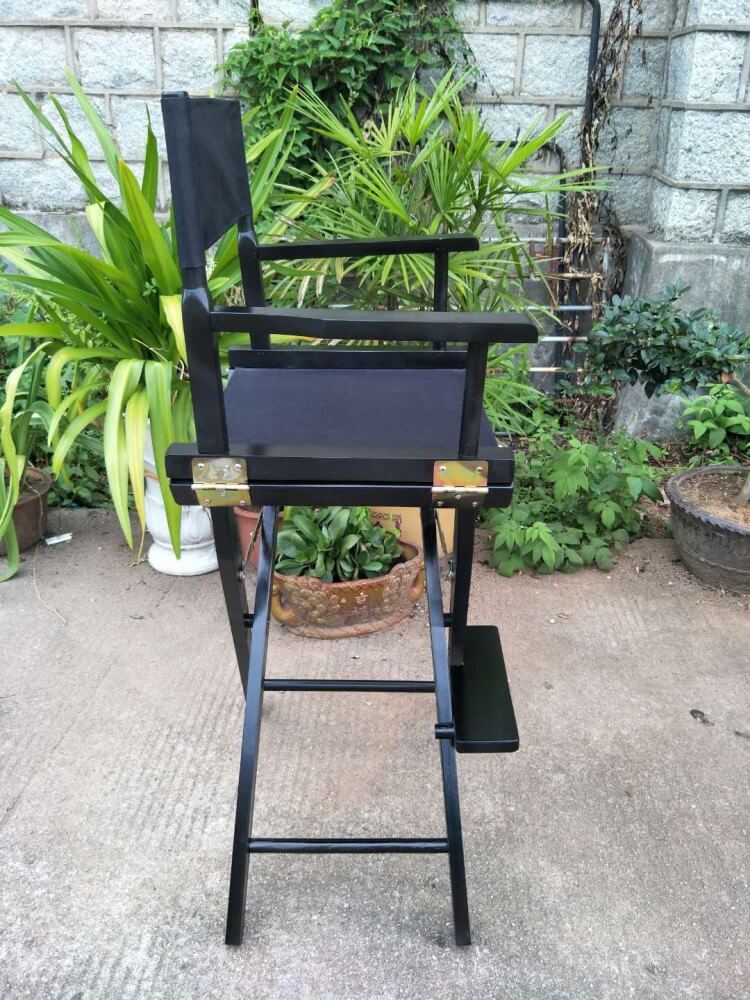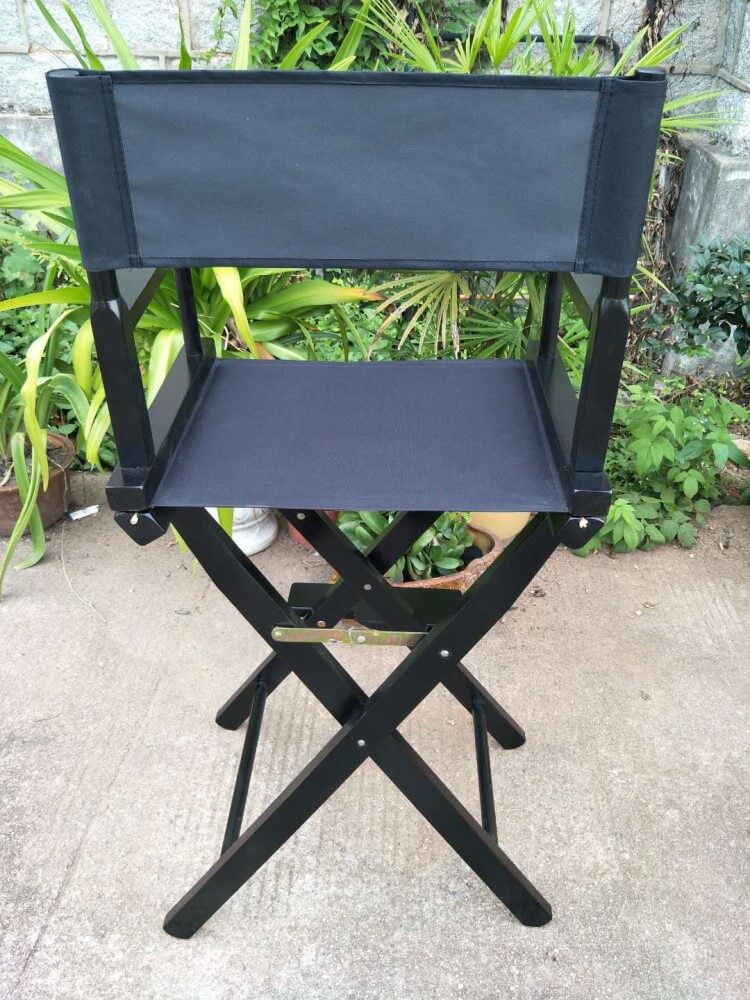 This folding directors chair outdoor is both portable and lightweight, easy to carry and transport. Handrails are conveniently
off the ground. Easy folding chair design, quick setup. Folding black director chairs are perfect for picnics, patios, parties, and
camping. These chairs are more taller than normal wooden folding chairs.

Advantage:
These high-quality rubberwood seats have natural surface finishes and removable canvasbacks and seats.
Folding is easy to carry, but a safety lock helps keep the chair stable when unrolled.
Allow a place to rest on a long day at a trade show while maintaining a professional appearance.
Very suitable for trade exhibitions, conferences, job fairs, sports events, and other activities.
You can choose several colors to match your stand.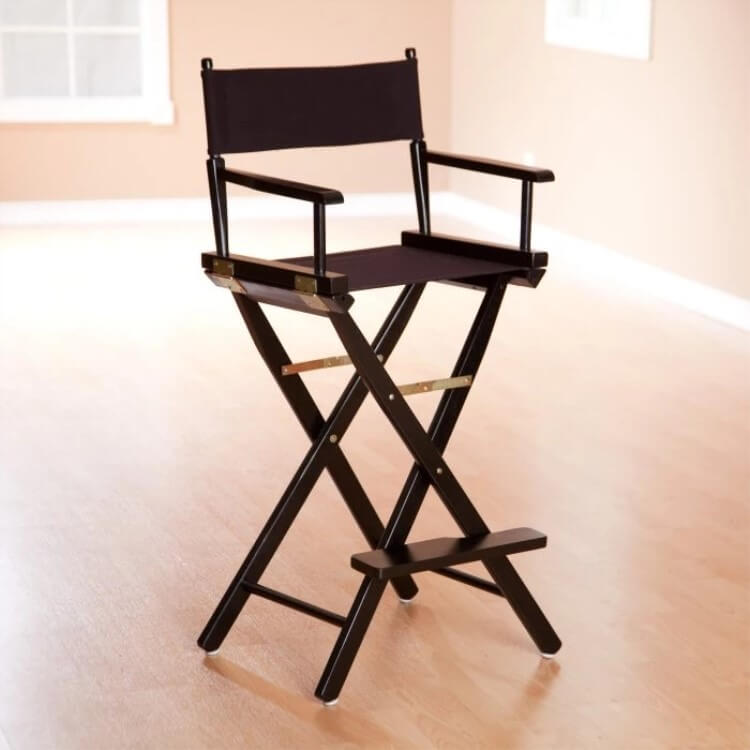 If you are interested in buy director chairs in bulk, and the Wholesale Directors Chairs price, please feel free to contact us.