Cane Bar Stool Manufacturer
Use the barstool to bring a cool bohemian design to your space. This counter stool is handmade and made of natural rattan. The circular footrest installed between the legs provides ample comfort. Fully assembled, with a curved backrest with woven details, allowing light to pass through the room more freely. The exquisite contours and smooth comfort of the bar stools enhance any dining experience.
Rattan Bar Chair Feature
Natural rattan frame, hand-wrapped rattan details.
Always use a soft dry cloth to remove dust.
The steel ball bearing mechanism can realize 360° smooth rotation.
Avoid using cleaners and abrasives, as they can damage the finish.
Description
Decorate your home bar or decorate your favorite seating group with this must-have cane bar stool, perfect for
living room or study. This high stool is woven from high-quality rattan, raffia fiber, and plastic, equipped
with a rotating device and dual-pole pedals; it creates a wonderful island environment for any bar area or counter.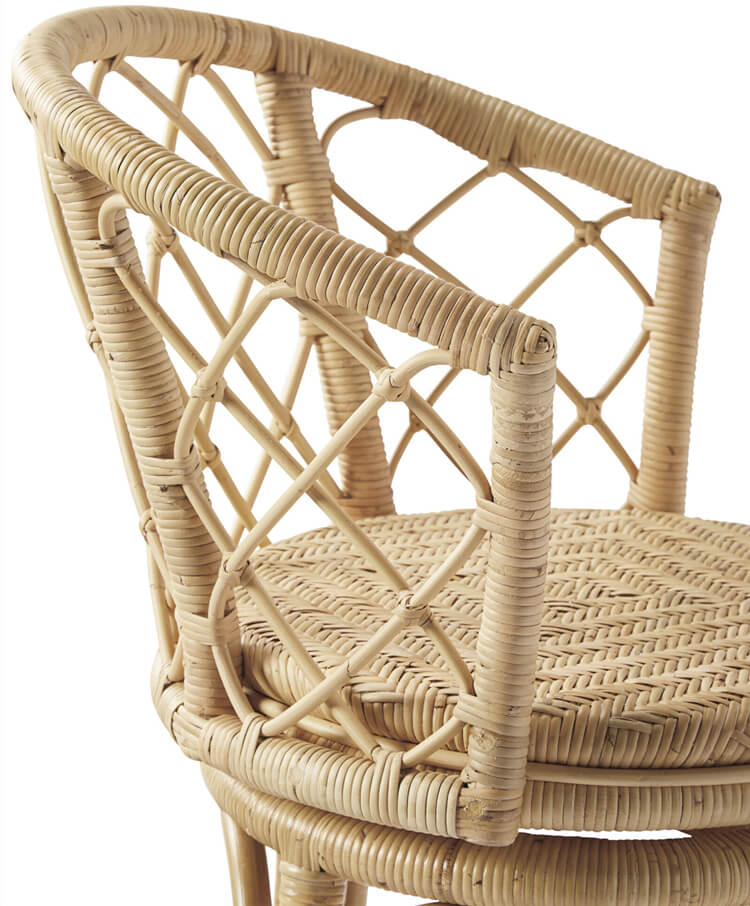 Stable wide base: 24 inches wide x 24 inches deep. The seat height is 26 inches. The total height is 39.5 inches.
With convenient foot pedals. The detachable seat cushion is 17 inches in diameter and 2.5 inches in thickness.
Clean the frame with a damp cloth. Clean the detachable cushion cover on site.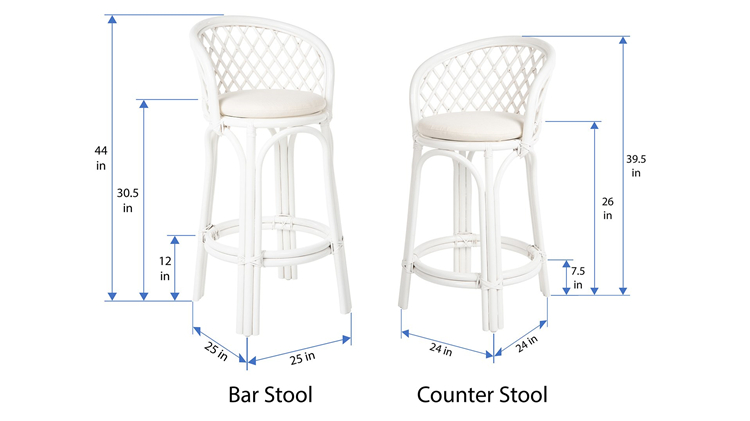 The crossed white rattan counter stools can decorate any kitchen counter, bar, or high-top table. The softly
curved backrest is not only beautiful but also can be nicely folded onto the counter or tabletop. Use the
natural seat cushion as is or cover it on your favorite fabric to match any design style.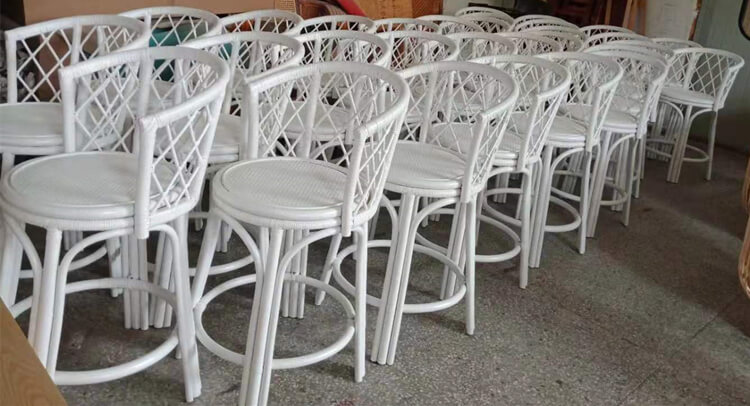 All this is to bring relaxed elegance to the counter and bar. It is made of hand-woven rattan with hand-shaped
shapes and has a natural beauty that relaxes the room. The slender frame is slightly tilted to provide comfort,
and the woven seat can be rotated 360 degrees.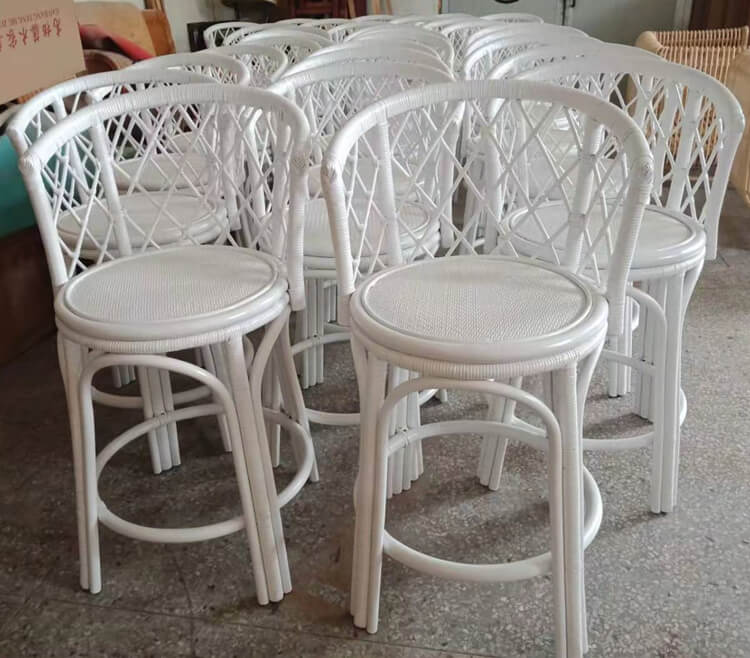 The breathable and ergonomic design keeps you comfortable while resting. Carefully hand-woven by
professional craftsmen with selected rattan to ensure high quality. High-quality rattan material is purely
natural, chemical-free, safe, and environmentally friendly to the skin. Provide useful and decorative
additions to your terrace, dining area, kitchen, or lounge
Cane Bar Stool Package
Our rattan bar chairs can be naked, so you can save space and install more chairs. Sea freight is relatively
high now, and some customers will choose nude. Our careful packaging will not damage the cane bar stool
even if it is naked during transportation.