Metal Thonet Chair Manufacturer
The metal Thonet chair is stylish and durable. This popular chair is reasonably priced and made of the best materials. The tall and elegant backrest provides customers with great comfort, while the retro-style chair structure is durable and can withstand daily use in a busy dining environment. The metal bentwood style coffee chair and round metal dining table will be an attractive outdoor dining table.
Metal Thonet Chair Feature
Material: Made of durable steel, solid wood seats
Ideal for kitchens, restaurants, bars, and restaurants
Solder joints and rustic markings for industrial effects
There are many colors to choose from
Description
This metal Thonet chair combines bentwood style with a more formal dining room style. This feature makes
the metal Thonet chair look very suitable for a classic wooden or cast iron table. If you are looking for a new
dining chair that suits your premises, Thonet coffee chairs may be the perfect solution. This commercial chair
is available in solid wood and metal versions, suitable for any interior decoration.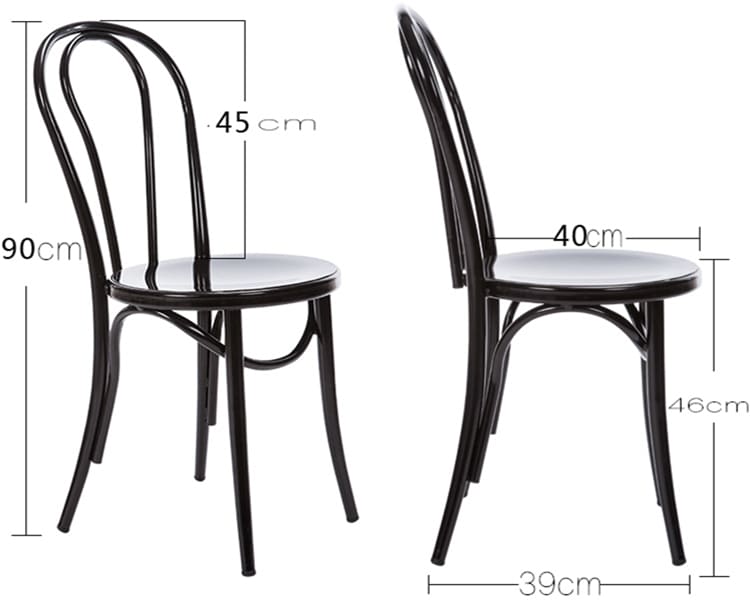 Metal Thonet Chair Color:
The frame of the metal coffee chair is colorful. From black, white, gray, and antique brass to blue, red, yellow,
and wood grain, you can customize all the colors you want. The colorful metal coffee chairs should match
the style of furniture decoration in your business.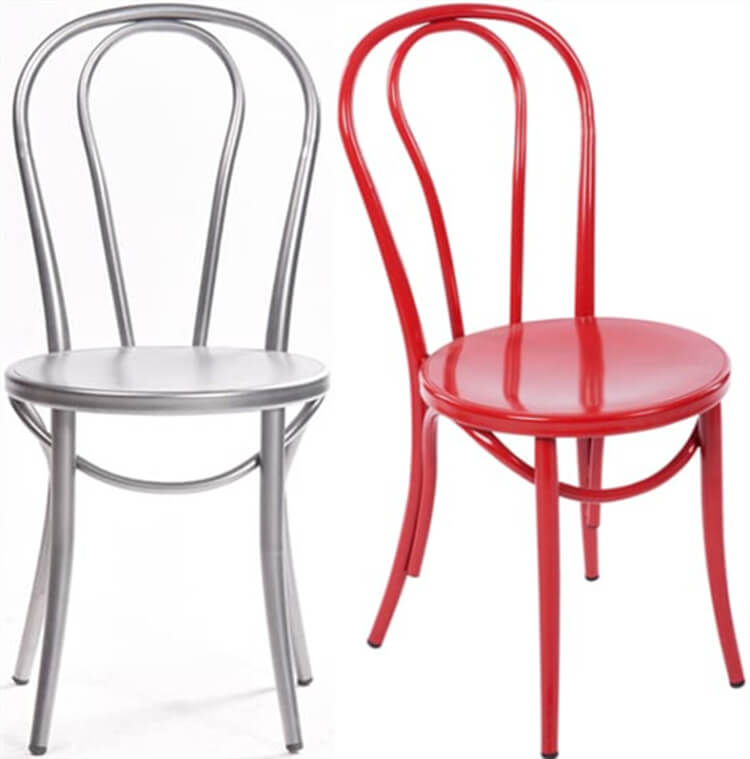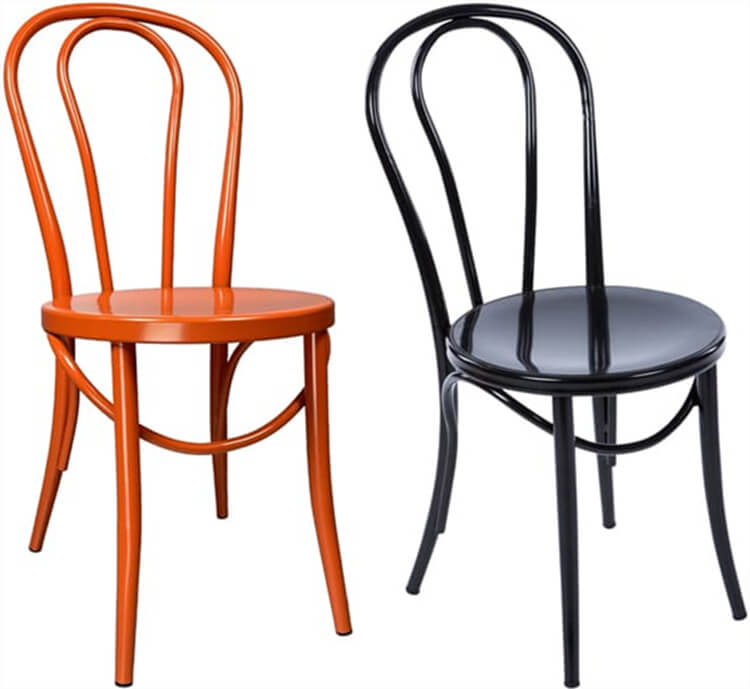 No Difference in Thickness
The charm of the Tonnet chair is the chair legs, and the thickness of the backrest varies. Unlike solid wood,
the thickness of the iron pipe is more difficult to control. After many revisions, we finally reached the same
overall shape and structure!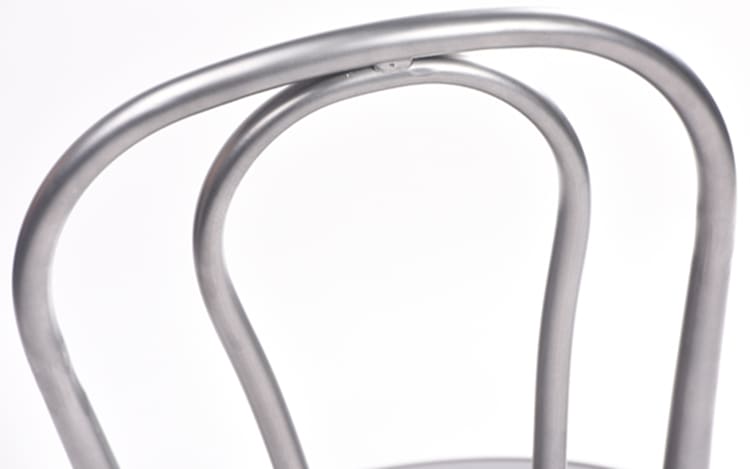 Iron Tube Around Fingers Soft
Focusing on iron art for 20 years, whether it is bending or welding, we pursue perfection and strive to make
every chair is pleasing to the eye.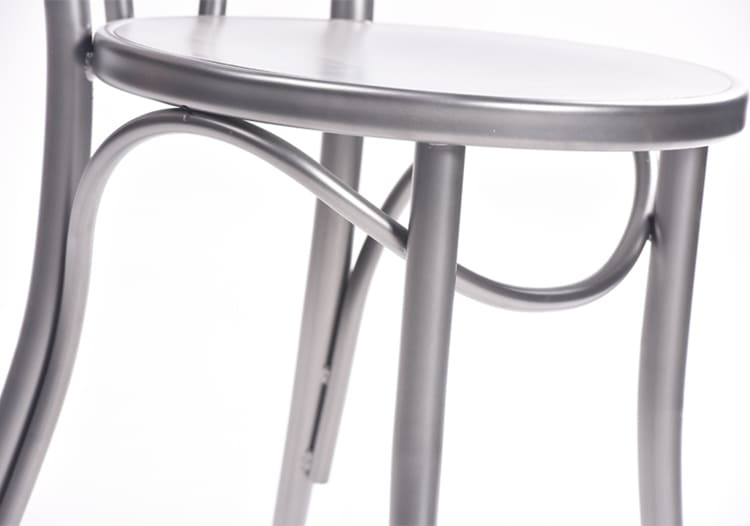 The round stool surface is beautifully processed, trying to show the round characteristics of the Thonet chair.
Using the bottom electric welding technology, the front looks smooth and flawless, and it is beautiful!
The seat surface steel plate is thickened by 1.5mm for aesthetics and firmness, which is beautiful.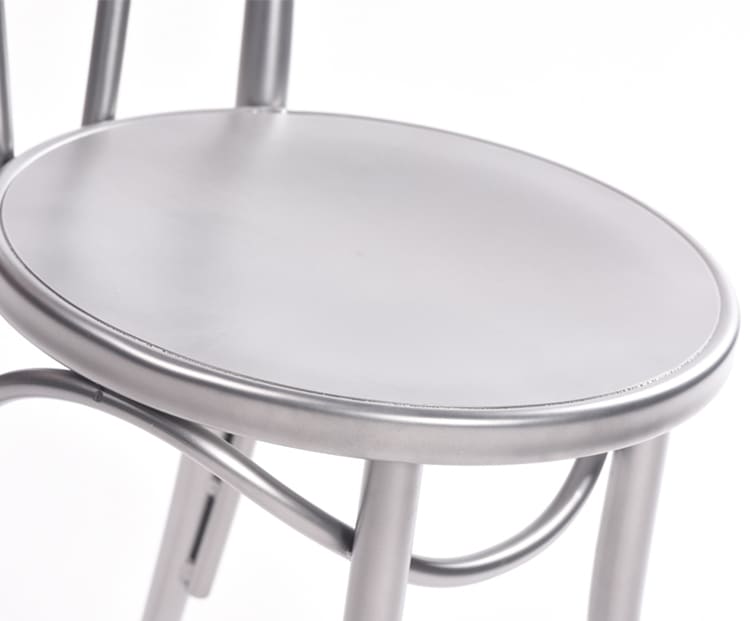 Inspired by the iconic bistro chair, this dining chair brings an elegant and casual style to your restaurant or
kitchen. This chair uses clean, strong steel curves and protective feet to prevent damage to the floor. It is
both sexy and practical.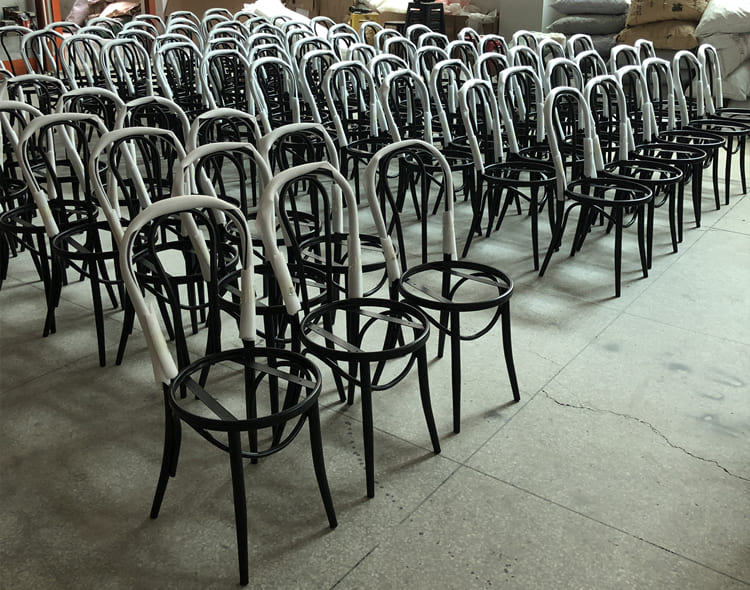 This stackable metal coffee chair is economical in design and can be placed comfortably in most leisure time.
Its sleek and elegant design is both practical and fashionable. It not only provides customers and waiters
with the greatest degree of free movement space but also is not hindered by protruding parts.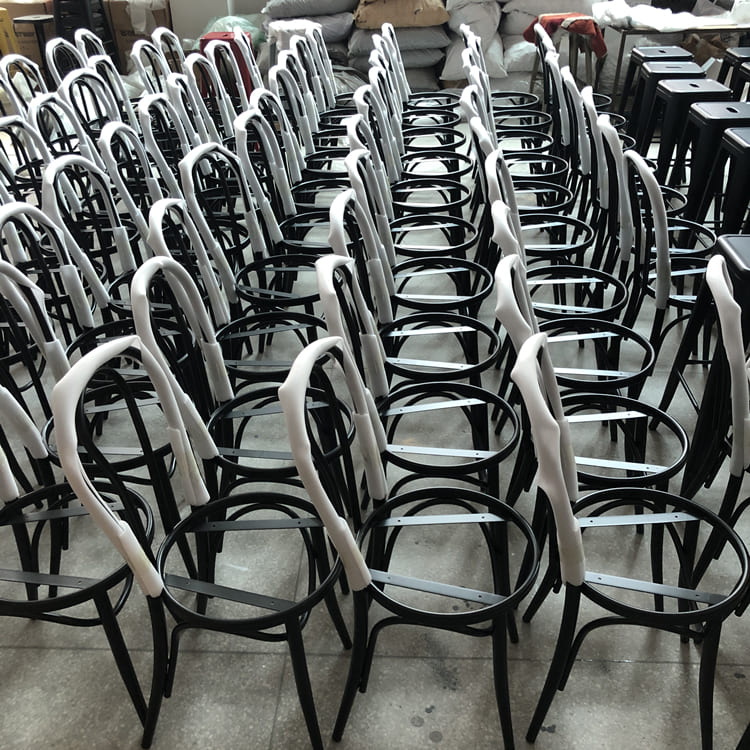 This is after our Thai customers received our metal Thonet chairs and used them at banquets, they felt that
the quality and effect were very good. Send us photos and good reviews.