Peacock Lounge Chair
Our peacock lounge chair is made of high-quality wood and has the comfort of an elegant and classic design. It is ideal for home and commercial use. Our comfortable recliner offers a variety of styles and materials for you to choose from!The peacock chair, from PP Møbler, was designed by Hans J. Wegner. The name comes from Finn Juhl. When he first saw this chair, he immediately noticed its unique backrest and named it the Peacock Chair-a name connected to the chair. Although the chair is almost a postmodern design, it was actually designed in 1947. However, its deliberately modern lines are not just a matter of appearance. On the contrary, sweeping backward with its exaggerated pole is a sign of ergonomic aesthetics. The flat part of the backrest that gives the chair a peacock-like appearance is exactly where the shoulder blades rest on the back of the chair.
Suitable for commercial and domestic use
Robust structure using solid wood and cord
The rattan rope seat adds rustic charm while ensuring comfort.
Description
The peacock lounge chair was originally named for the peacock-like appearance of the armchair. The design
of the fan-shaped backrest captures the essence of toba. The peacock chair not only confirms his ability to
design pleasing works.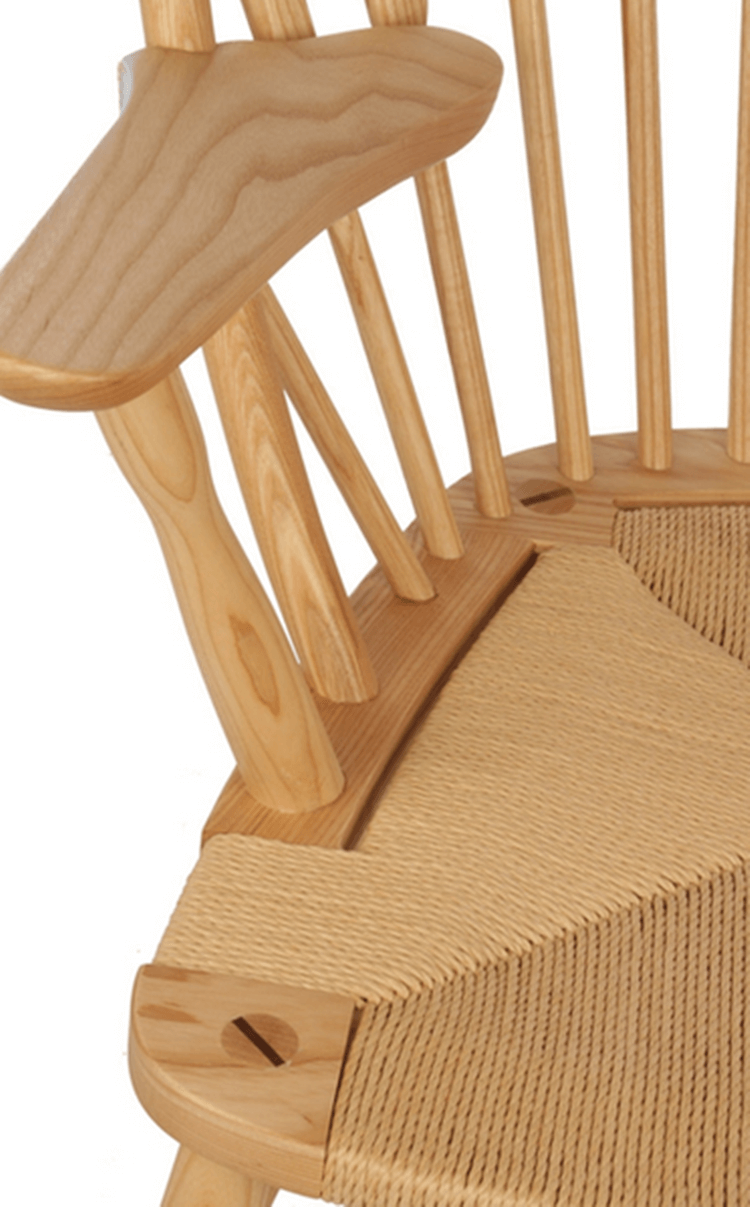 The spindles on the back of the peacock lounge chair are shaped and flattened where the shoulder blades
of the person on the chair are located, but they extend to the side spindles in an arc, so it is also decorative.
They are similar to the "eyes" on the peacock's tail feathers, and the name was quickly applied to the chair.
The solid wood frame is made of high-quality refined, with super strength and durability. The seat is hemp
rope, which seems to be a traditional pattern at first glance. The rope not only passes through the seat
but also through the underside. And their intersections form a diagonal line, but on most chairs, the ropes
pass completely through the seat rails.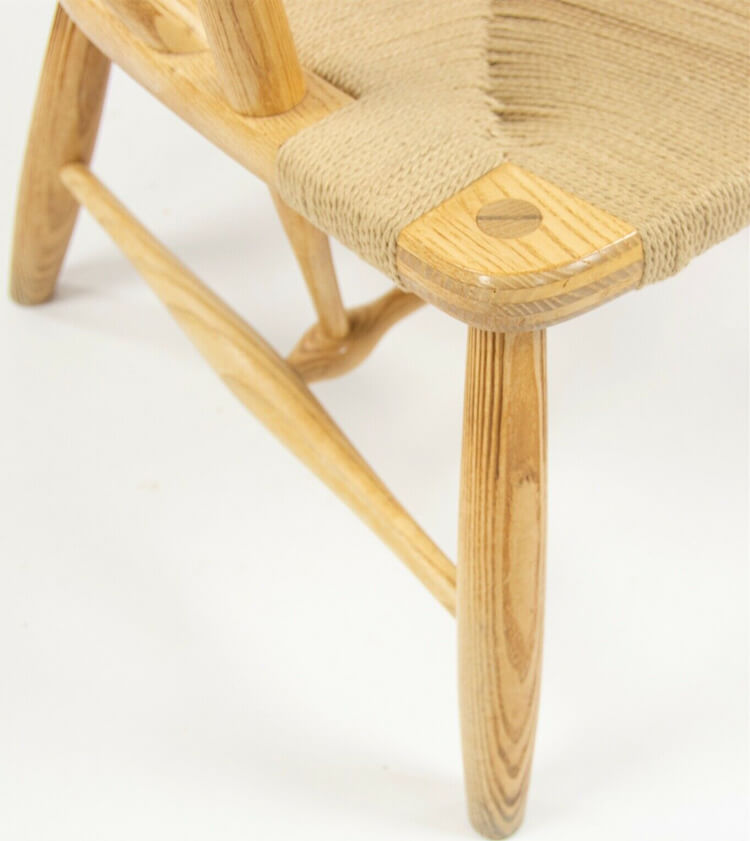 Peacock Lounge Chair Dimension
The legs of the chair are turned and placed in holes directly through the seat frame, where the ends are cut
and separated with wedges of dark wood to hold the legs in place. There are side stretchers between the
front and rear legs, and there is a cross stretcher between them, forming an H shape under the seat.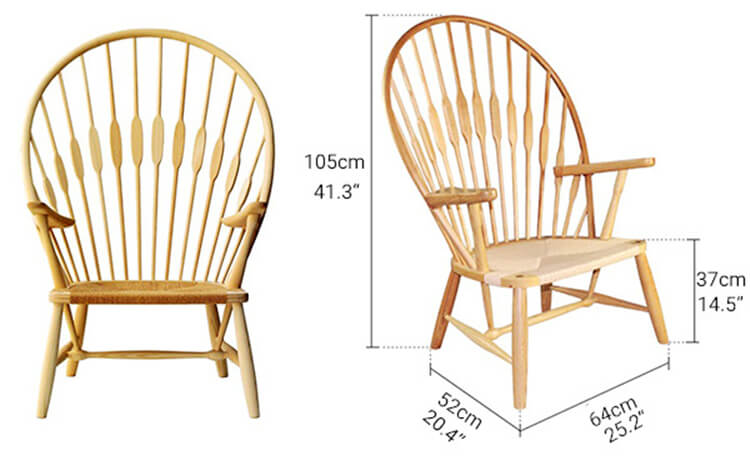 We produce high-quality replicas of Hans Wegner's classic peacock chair. It is an elegant chair that brings
a famous modern look to your living room. The peacock chair contains a uniquely stylish appearance.
Therefore, it adds a charming color to any modern home. The flat part of the wooden strip on the back
resembling peacock feathers is not only pretty. They are just the place where the shoulder bones and the
chair tilt. And the scalloped backrest is very comfortable. Because its back resembles the feathers of a peacock.
So the peacock chair has a unique post-modern appearance, making it a charming addition to any modern home