Resin Napoleon Chair
We wholesale Resin Napoleon Chairs worldwide. At the moment, we can produce resin napoleon chairs more than 20000 pieces monthly, we import polycarbonate and pp from Japan for the production of resin napoleon chairs. So the resin napoleon chairs will be very clear and clean when we finish the production. For pp napoleon chairs with metalcore only can be assembled, no knockdown. But for pp resin napoleon chairs, not only unassembled but also can be assembled already. When you buy one container of resin napoleon chairs, we will send one set of assembling tools to you. For the colors of resin napoleon chairs, we have a solid color and transparent clear or transparent red, blue, gold, silver, and black.
Resin Napoleon Chair Feature
800 Ib weight capacity
Wholesale resin napoleon chairs for sale
Napoleon resin stacking chairs
3 years limited warranty on frame
Our resin napoleon chair size: 42*42*89.5cm
5 kgs per chair
Meeting ANSI/B IFMA 5.1.200 certificated
4 pcs per box knockdown package, 9 or 10 pieces per box when assembled package
Minimum order quantity: 200 pieces
Description
Elaborately carved in every detail, no matter resin napoleon chairs surface, edge, or interface is made by every
experienced craftsman. Our event napoleon chairs using in hotels as following: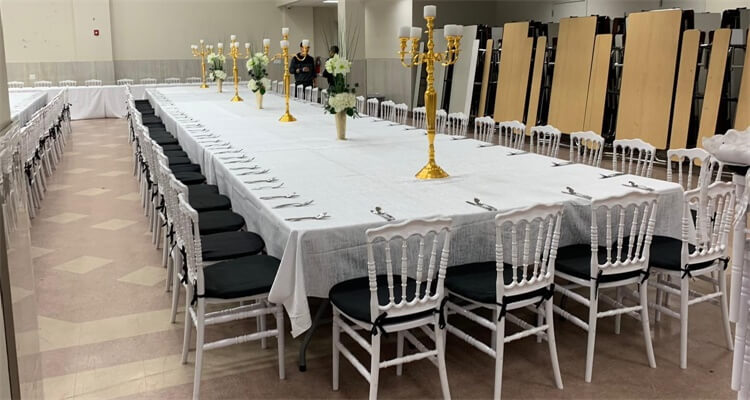 Chairs details as following:


Automatic installation and welding of high-tech machines in the factory, ensure that each chair is firmly
connected, high-quality acrylic material, ensure that there is no color difference.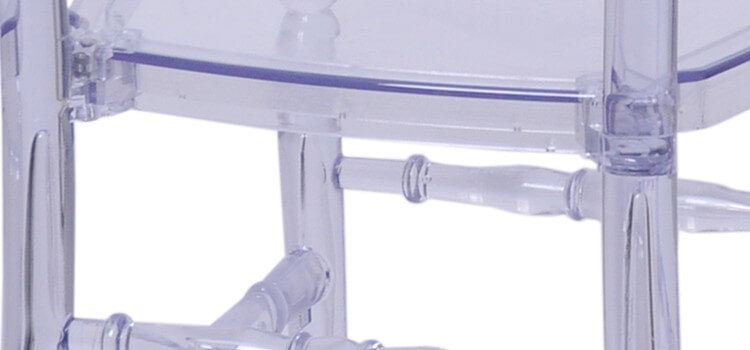 Door model bamboo-section back of a chair accords with the design of human body engineering namely,
also, make the adornment of the chair more convenient, no matter be a chair to cover or cloth flower, it is
follow the heart to drive.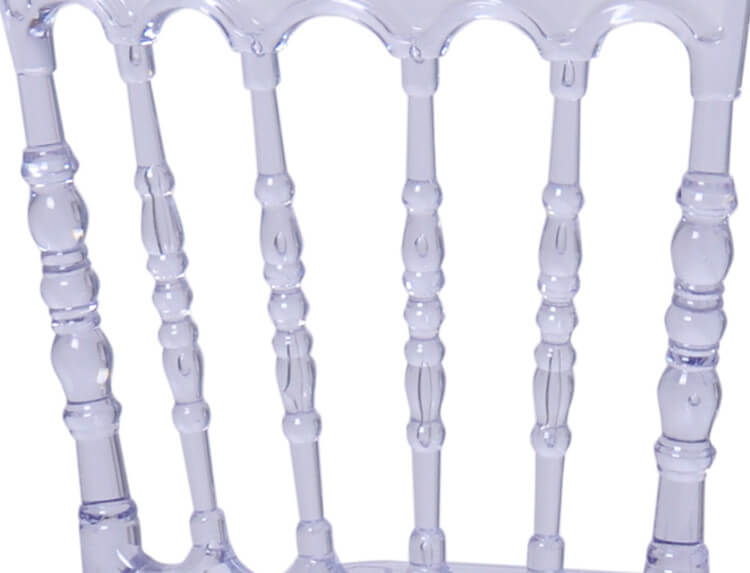 Resin Napoleon Chair Dimension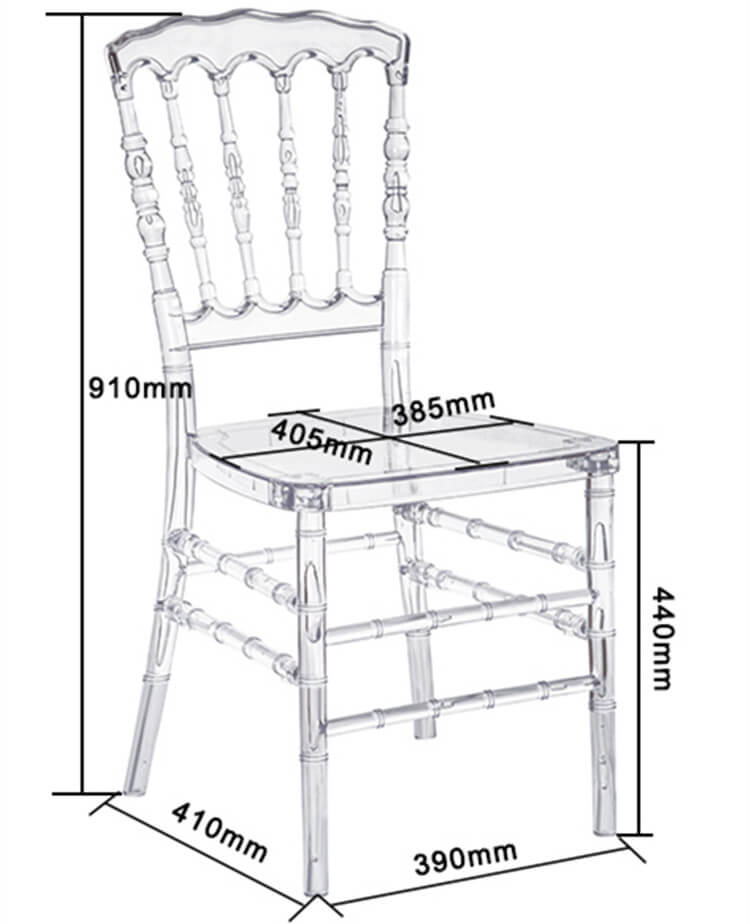 We have white resin napoleon chairs wholesale
So you can see it is very beautiful for white one one wedding venues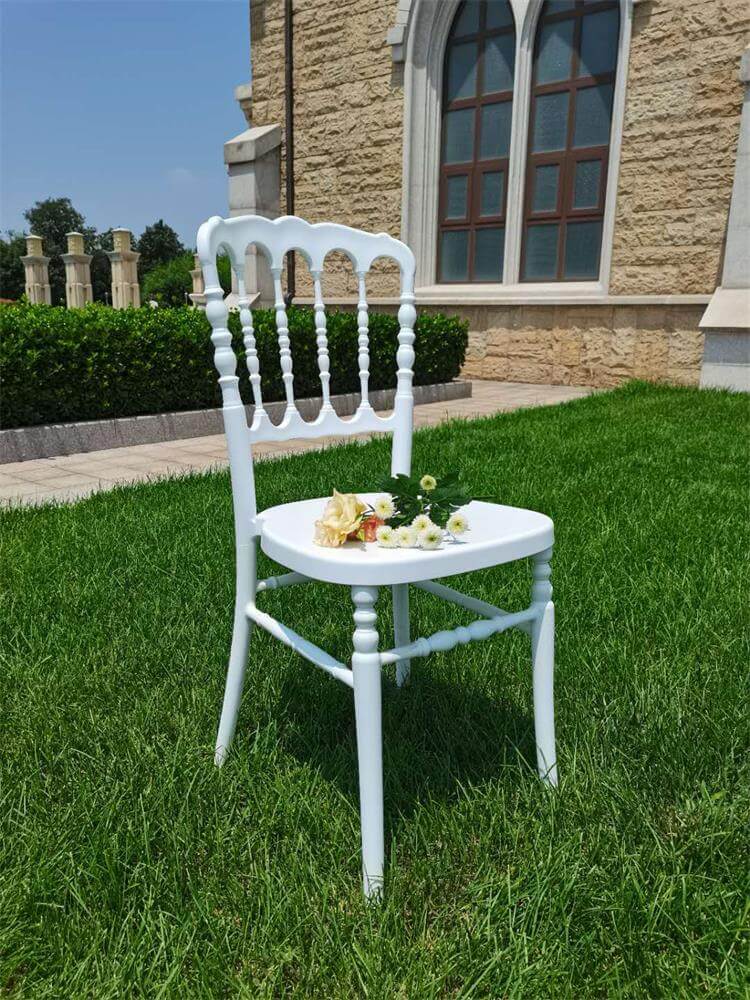 Using high-quality resin materials, with light, high strength, transparent characteristics, we refuse to use
the poor quality of recycling materials.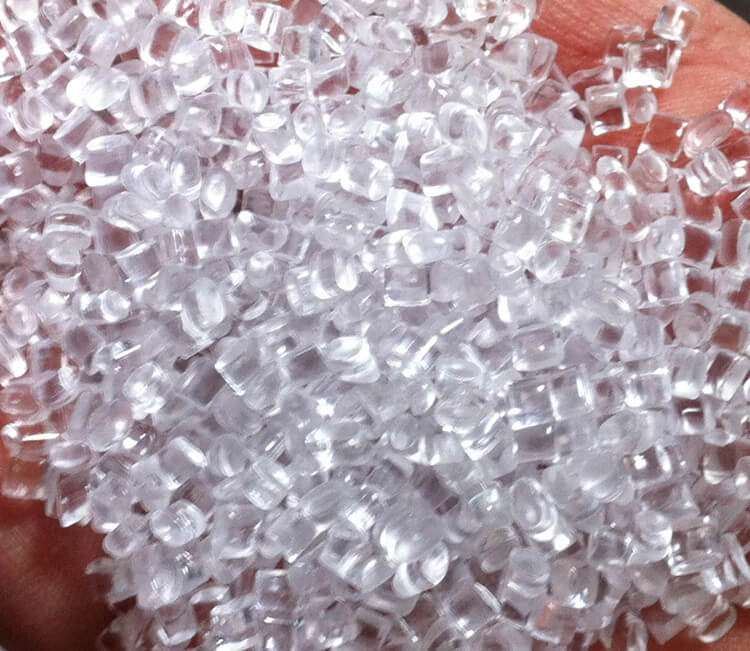 We use a superior machine to make the chairs of the same size and quality. Our aluminum mold is very
hard and high quality, so the resin napoleon chairs will be very exactly good quality. From the following
pictures, you can see the basic nice shape of our resin clear napoleon chairs. Normally we produce 30 pieces
of napoleon for one hour. We can work for 3 groups one day, per group work 8 hours.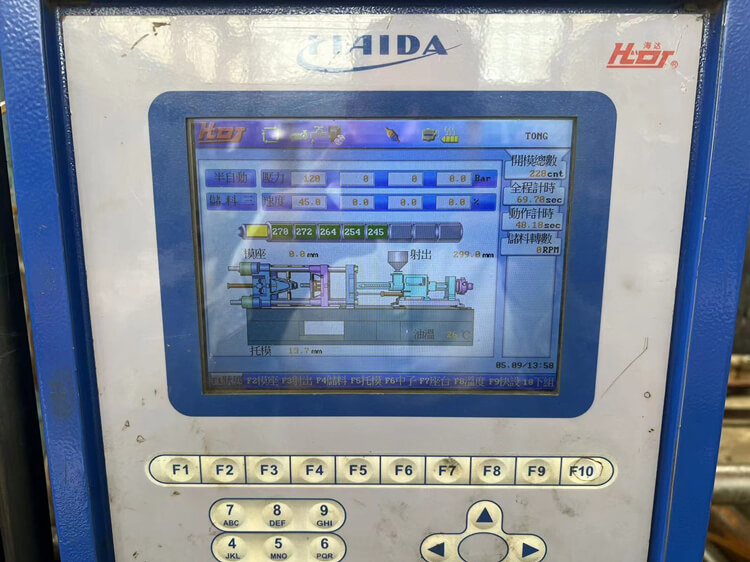 This new type of Chiavari chair is called the "Napoleon chair". It offers style and elegance. Made of
polypropylene resin for "full color" which means it won't scratch or need to be painted. For added support
and durability. These chairs stack 10 high for easy storage and transport.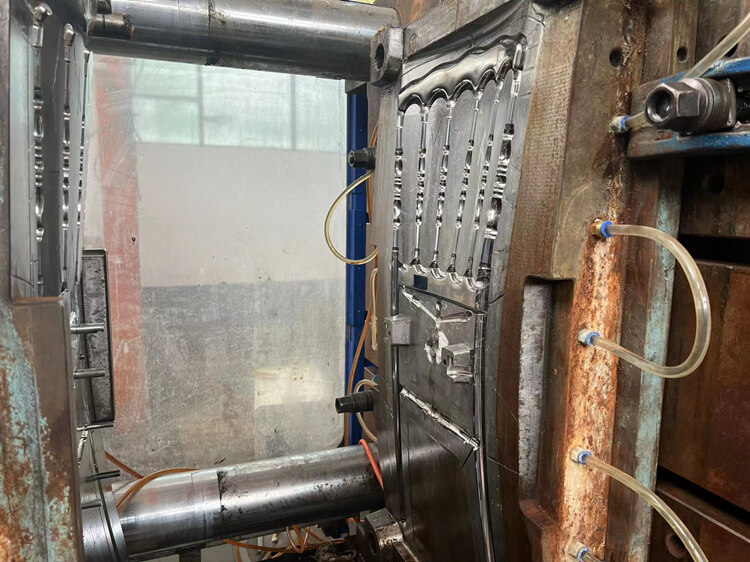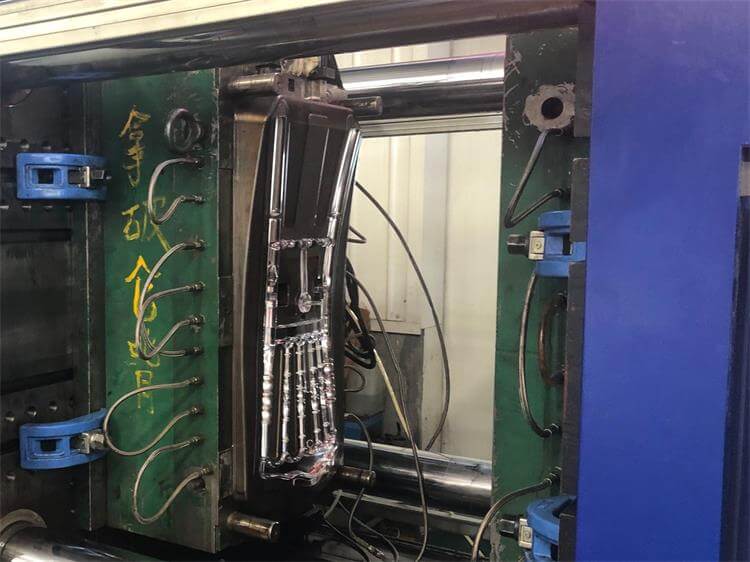 Each part of the resin napoleon chair is molded individually to make the chair back, chair seat, and chair legs.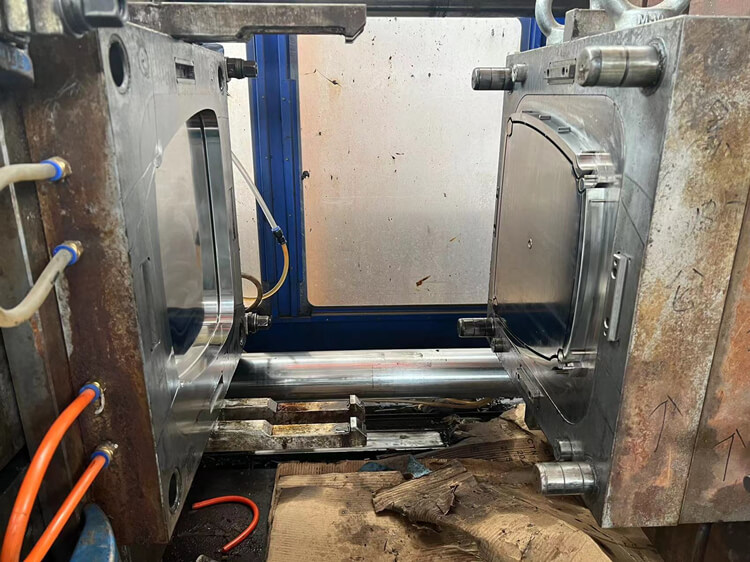 The back of napoleon chairs from the machine is of high quality and superior technology. Purity is very high.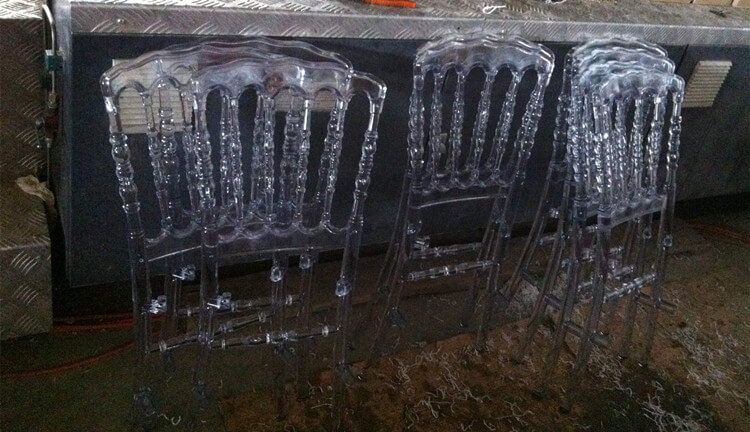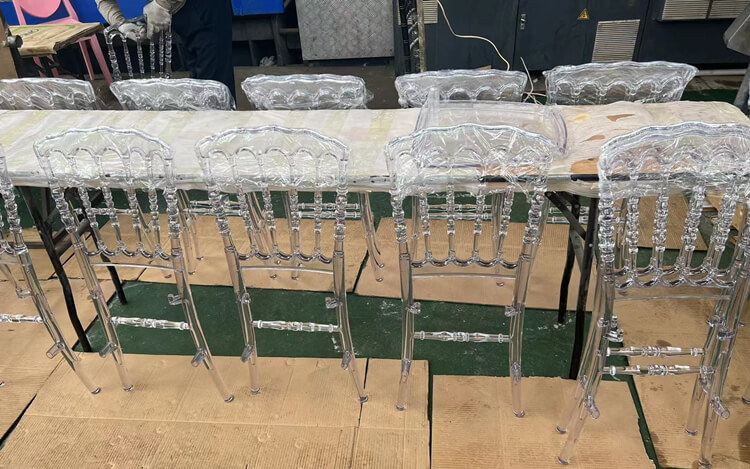 Normally we have more than 3000 pieces of ready stock for prompt delivery. Sometimes, we have to prepare
some stocks, because the material cost is always changing too much.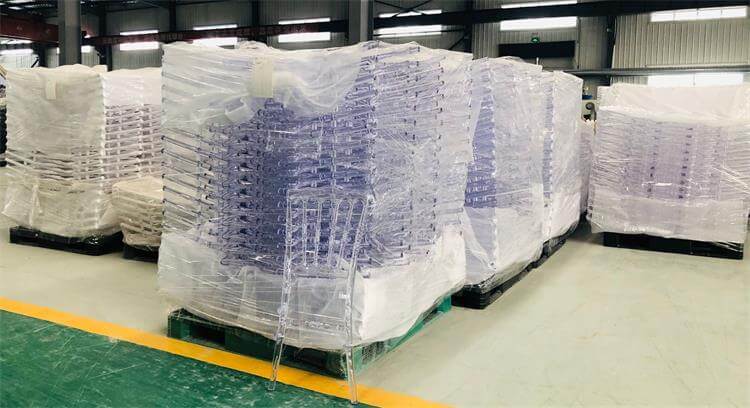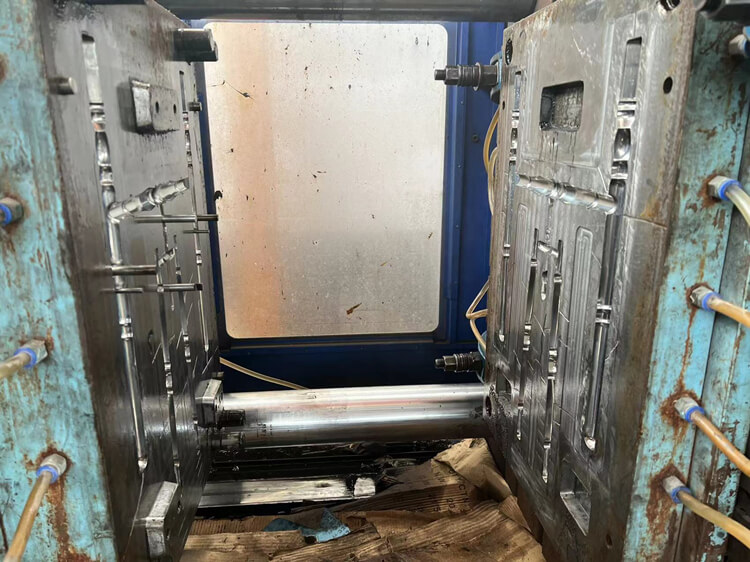 The latest version of the transparent resin napoleon chair: super transparent with fewer lines and an almost
invisible appearance.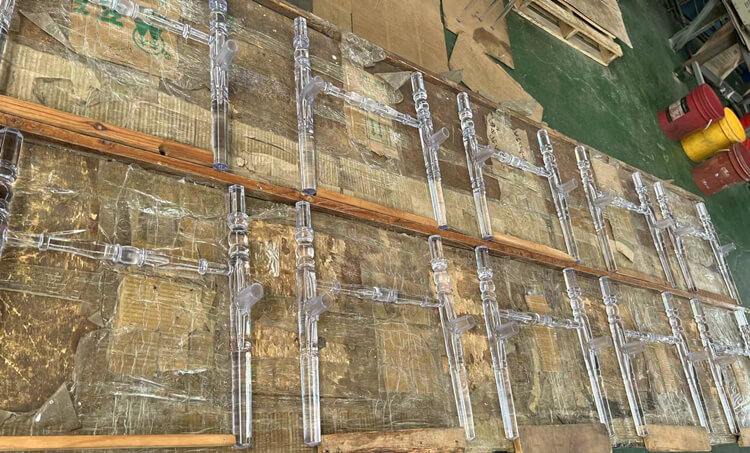 No sanding, repainting, or staining is required. Save time and money – reduce maintenance time.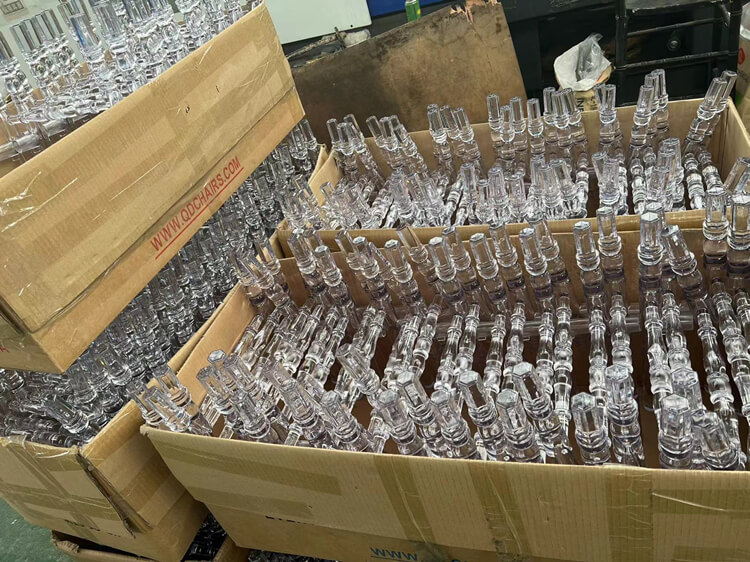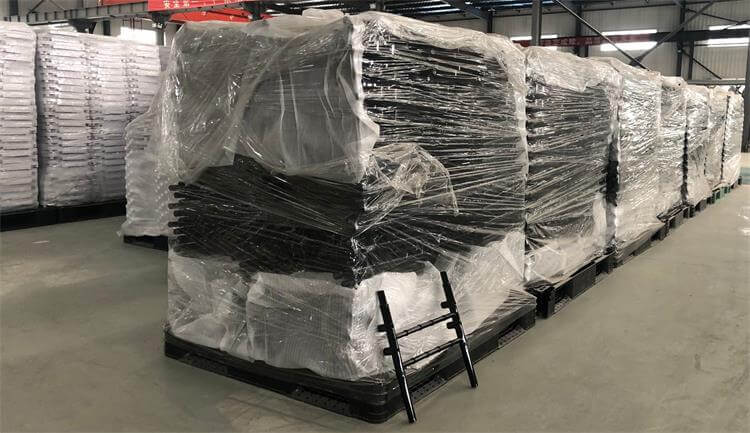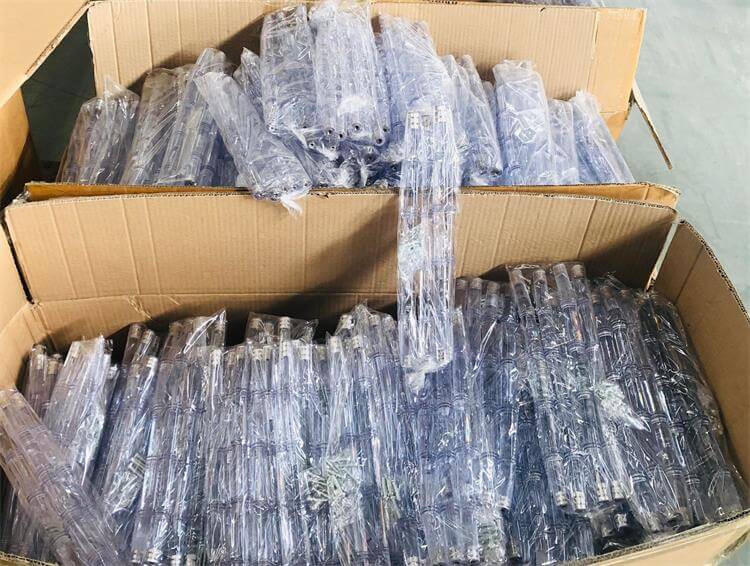 There are two kinds of chairs in our warehouse. If you need to assemble chairs, we can assemble firstly in
our warehouse and packed in cartons. And if you need non-assemble chairs, we can also provide them.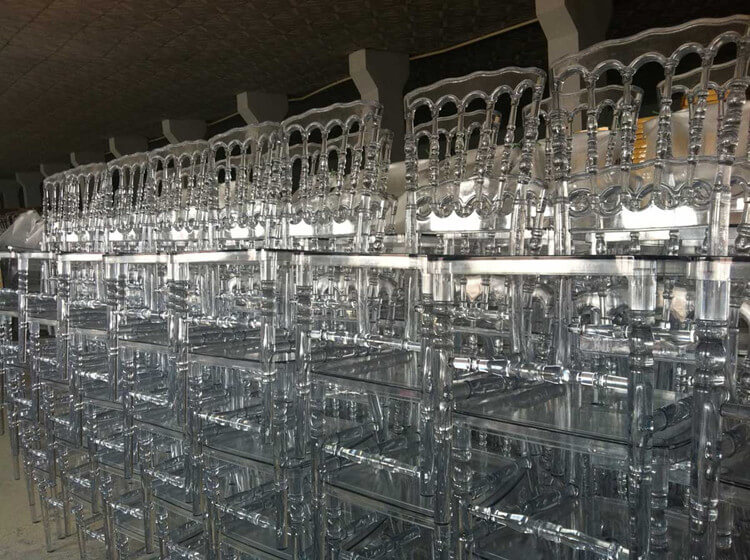 Knockdown for every part of chairs, it can save more space during transportation. And they are easy to assemble.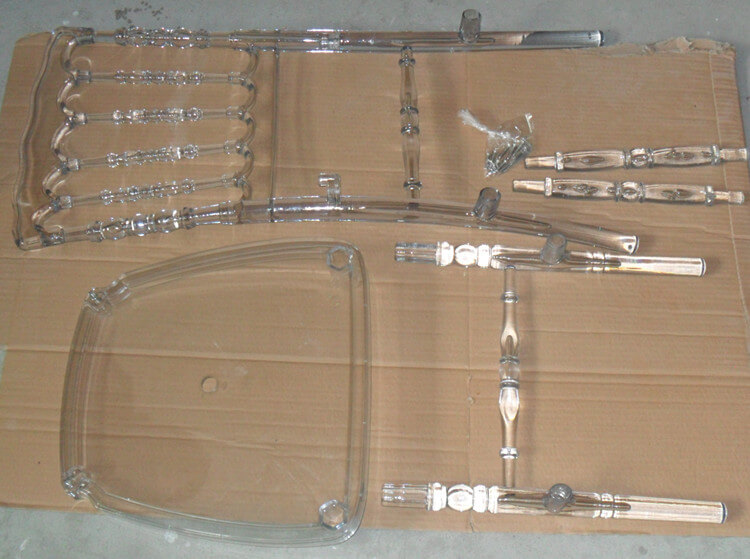 Four pieces to put in one carton. Firstly use foam to fix it and then put it into a carton for every part. Ships
assembled or unassembled (easy to assemble). Unassembled chairs offer additional shipping savings (less space).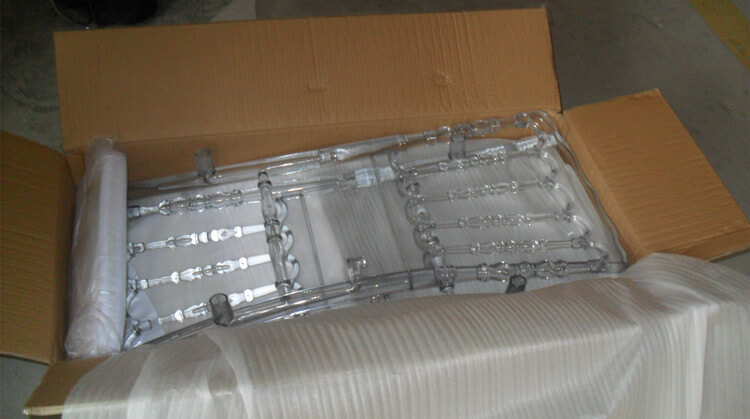 We only use high-quality export-grade materials and boxes to ensure your move is complemented by the
highest quality materials and standards in transit to ensure a fully professional shipping service.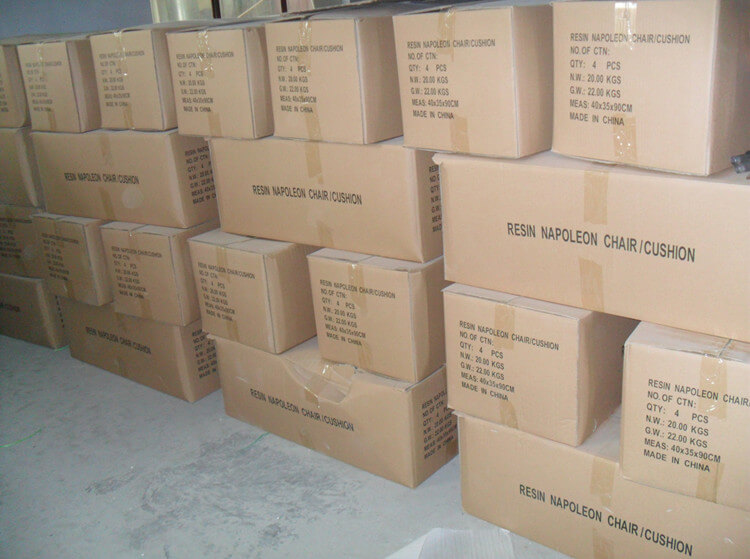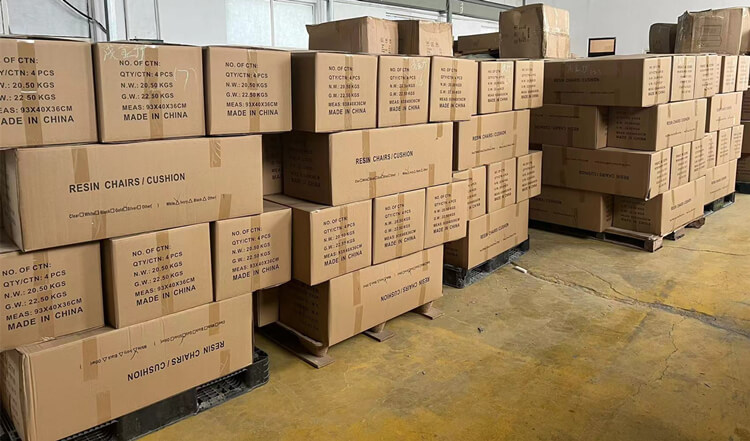 The packing size is 93 x 40 x 38 cm for 4 pieces. Our products have passed many certifications and tests,
such as FSC, SGS, TUV, and ISO tests. Our chairs have a load-bearing capacity of over 400kg and are available
with cushions and covers.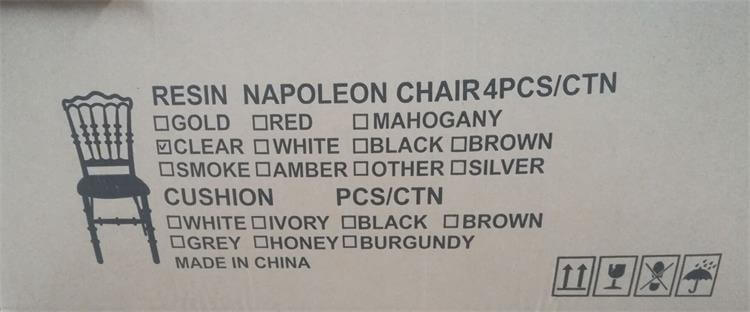 The resin napoleon chair has a non-stick, anti-static finish. Stackable up to 10 levels for better warehouse
management. UV-treated paint resists fading and discoloration. Weight Capacity (Static Vertical Load): 500 lbs.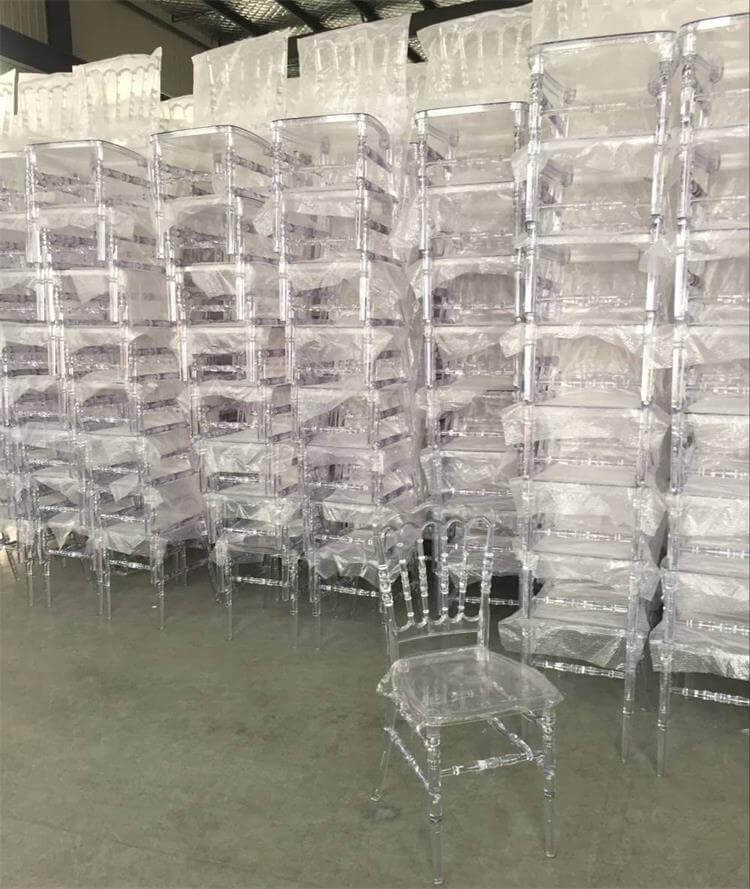 Our Resin Napoleon Chairs are UV protected, making them an ideal seating option for indoor or outdoor
use. Made of durable polypropylene and boasting a lightweight, 9 lb. frame that allows for easy stacking
and storage, the Napoleon stacking Chair provides an air of elegance and modern sophistication to your
event venue or dining space.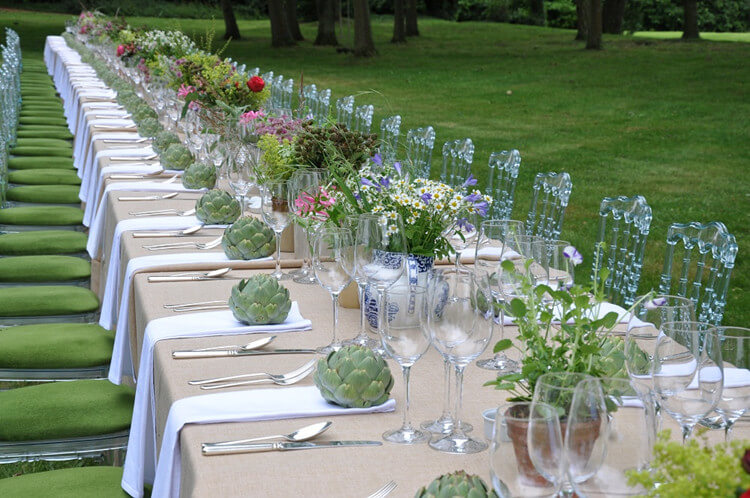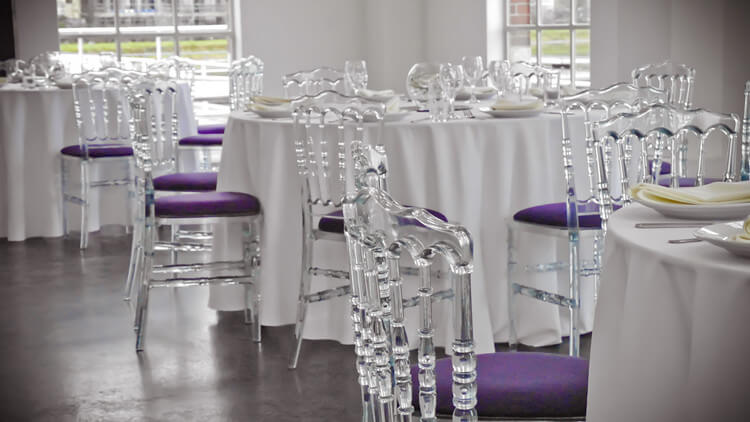 Our client in Lake Charles shows the photos after they receive our chairs as well

More gallery photos are as follows: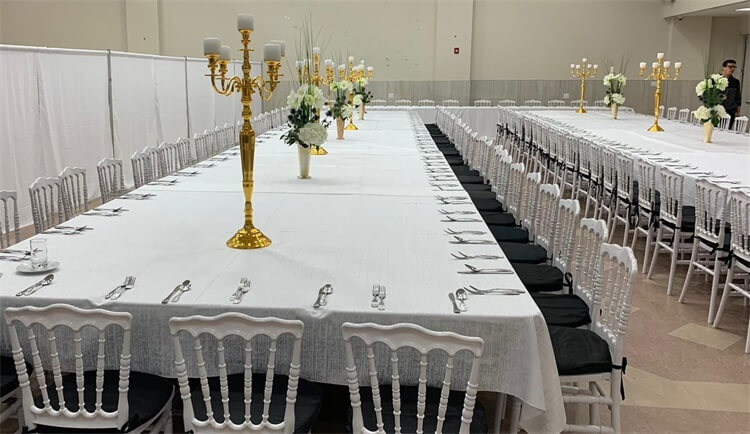 In 2020, the wedding and leasing industry has become super difficult. Due to social distancing restrictions
and the total number of people at the party, many customers have to cancel or reduce the number of weddings.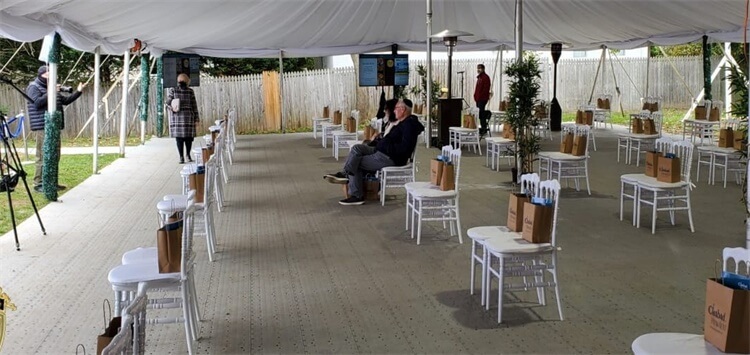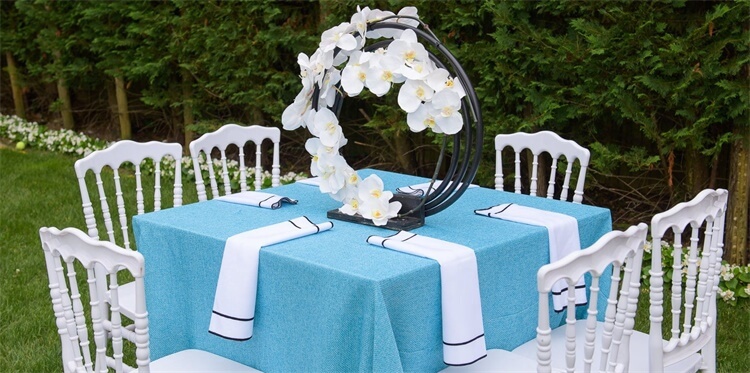 The Napoleon chair is elegant and charming, especially the transparent Napoleon chair. The Crystal Napoleon
The chair is made of PC resin, which is becoming more and more popular in modern weddings. The biggest
advantage of the transparent Napoleon chair is that the chair has no color, but it can be any color. You don't
need to think about wedding decorations, it suits any condition.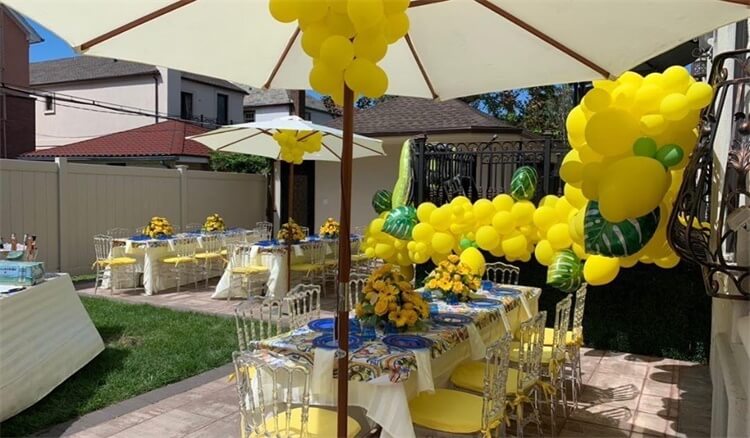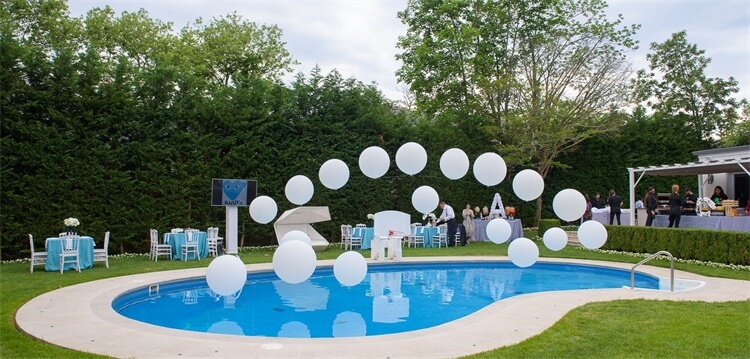 Since we are an event and wedding furniture supplier, our elegant tables and chairs are suitable for both
indoor and outdoor events. Usually, you can find our products in cafes, bistros, party meetings, weddings,
and business events.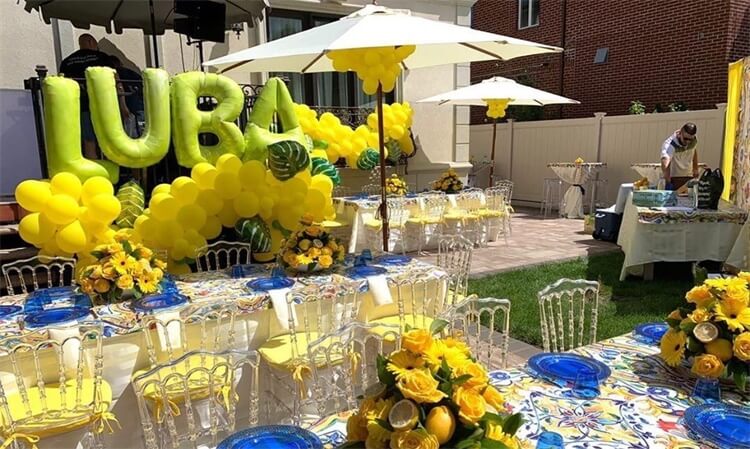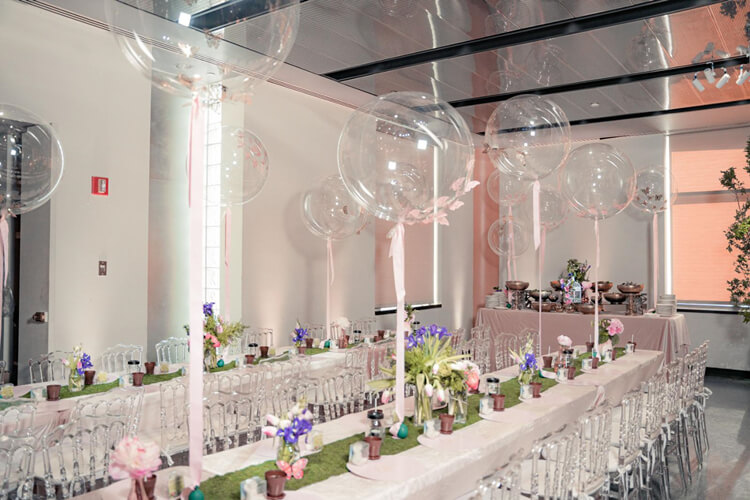 If you are interested in buying the bulk of our resin wedding napoleon chairs, please email us. Please contact us.