Royal Premium Modern Stainless Steel Dining Chair
The Royal Premium Modern Stainless Steel Dining Chairs are one of the strongest event chairs on the market. You can use the chair for many occasions. These ballroom chairs are sturdy, dependable chairs that look great at any event or venue! With a wide selection of wholesale chairs, you're sure to find a style that's right for your venue.
Detachable design, which can save house space and convenient stainless steel dining chair
New fashion style, smooth lines, stainless steel dining chair
Fashionable design and easy-to-clean stainless steel dining chair
Reasonable price and high-quality stainless steel dining chair
Size:48x62x92.5cm
Description
Details About Royal Premium Modern Stainless Steel Dining Chairs
Material Selection
1. The modern stainless steel dining chairs are all made of new stainless steel materials, and the thickness of the stainless steel tube is 1.2mm.
Of course, we can also provide you with the thickness of the pipe you need.
2. Using a high-density sponge + high-quality velvet or PU leather pad, the color can be changed arbitrarily
(please contact me to provide a color card for your choice), and all colors are the same price.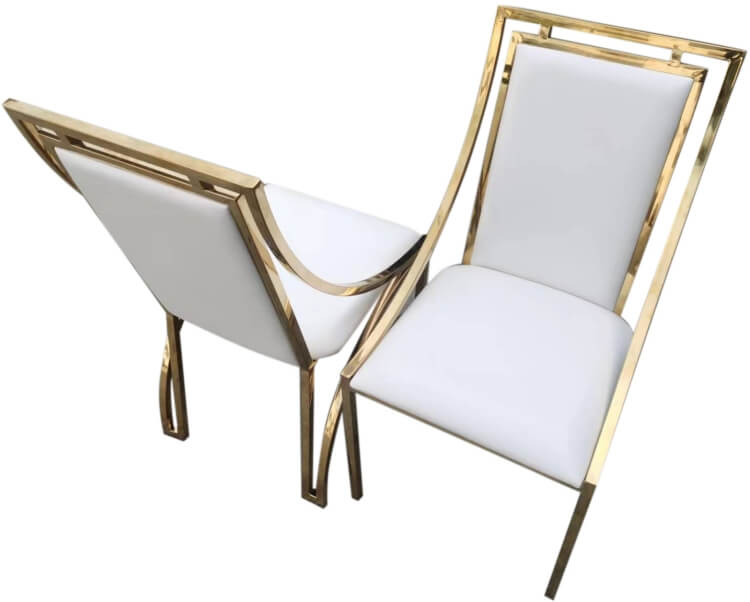 Solid Seat Cushion
1. The high-density sponge increases the comfort of the seat cushion and backrest, and it will not cause
fatigue if you sit for a long time.
2. Smooth velvet or PU leather pad will not rub against the skin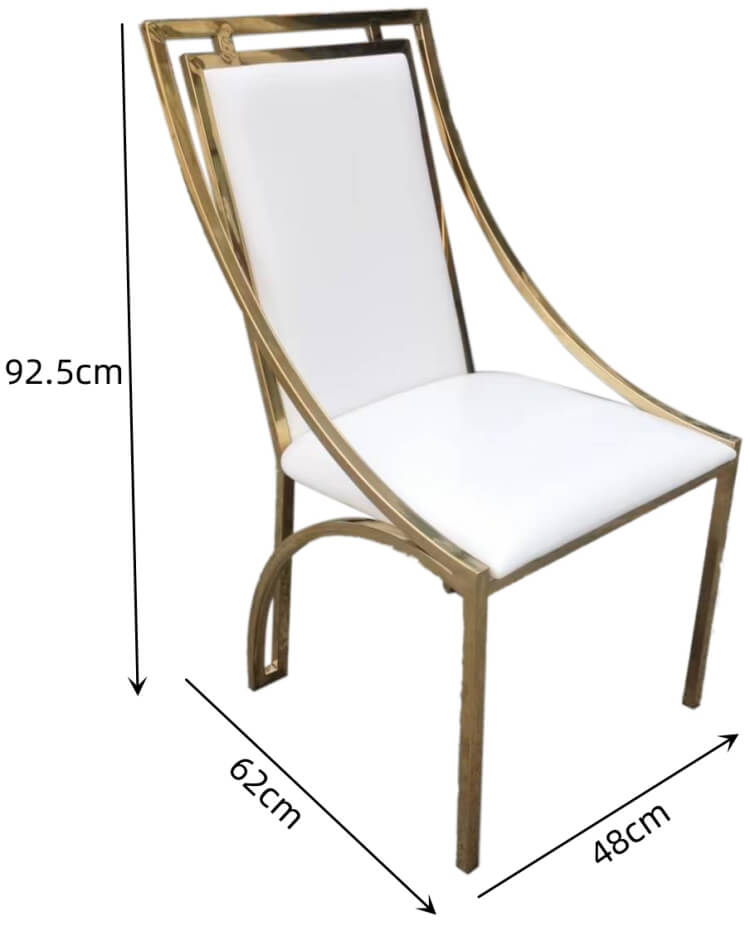 Welding Joint Treatment
1. Using exquisite welding technology for seamless welding, all welding ports are polished to avoid material cutting ports.
2. Use high-quality spray paint materials to increase the adhesion of paint and materials to prevent the chair from falling off during use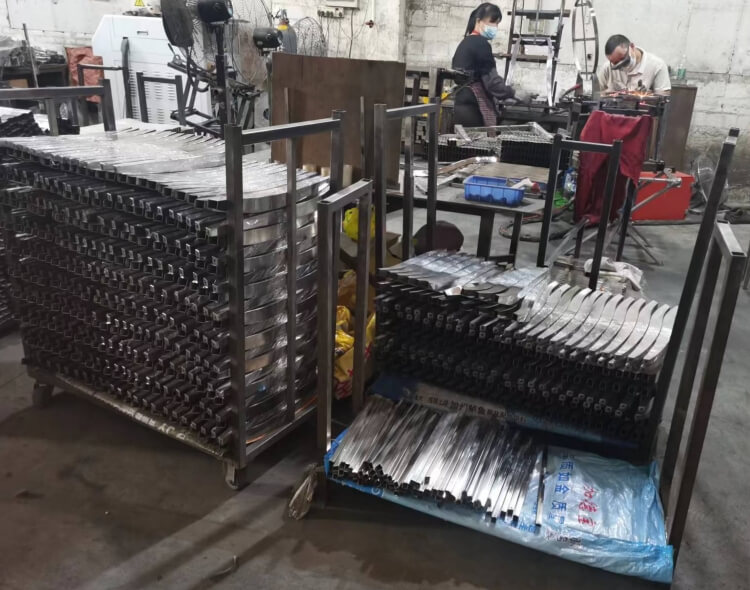 You can choose PU leather or velvet seat cushions, or cushion covers in different colors, any color can be
customized. Please feel free to send us inquiries.
Carton Packaging
Each stainless dining chair leg is protected with paper film separately, then put the chair into the carton properly and put a
separate bubble film on the back of the chair to reduce friction. Seal the carton to protect the goods from
being squeezed during transportation
Wood Frame Pack
For maximum protection of the goods during shipping, we will also provide you with sturdy wooden packaging,
which is designed to allow you to get the product without damage.
The frame of this stainless steel dining room chair can hold over 500 lbs and can be used in churches, banquet halls, wedding ceremonies,
training rooms, conferences, hotels, and any other gatherings to provide a practical seating arrangement.