Stackable Metal Bentwood Chair Manufacturer
A timeless, classic design of a cafe-style bistro chair that will fit into any decor. Place a pair around any table for the perfect casual dining statement. Pair it with a pair of small painted worktops to add the charm of a European-style kitchen. The durable metal construction enhanced with a matte black powder coat paint finish will provide years of beautiful use. Wholesale metal coffee chairs are widely used in restaurants, coffee shops, bistros, bars, and outdoor weddings. Chairs are available in a variety of finishes and seating options. The whole chair is made of a 1.5mm thick steel pipe and sheet, and the surface is colored powder coating. Durable and stable. The original Thonet chair is a wooden coffee chair, if you need a wooden one, please contact us.
Stackable Metal Bentwood Chair Feature
Good for casual dining
Sleek Matte Black Finish
Durable Metal Construction
Seat: The seat is available in steel seats, wood seats, and upholstered seats. Metal coffee chair cushions can be fabric or PU leather.
Color: The frame of the metal coffee chair is colored. From black, white, grey, and antique brass to blue, red, yellow, and wood grain, you can customize all the colors you want. Colorful metal coffee chairs should match the style of furniture decor in your business.
Description
Stackable metal bentwood chair, Viennese style, stackable up to 10 pieces, perfect for catering, banquets,
weddings, events and exhibitions, restaurants, function rooms, and other destinations.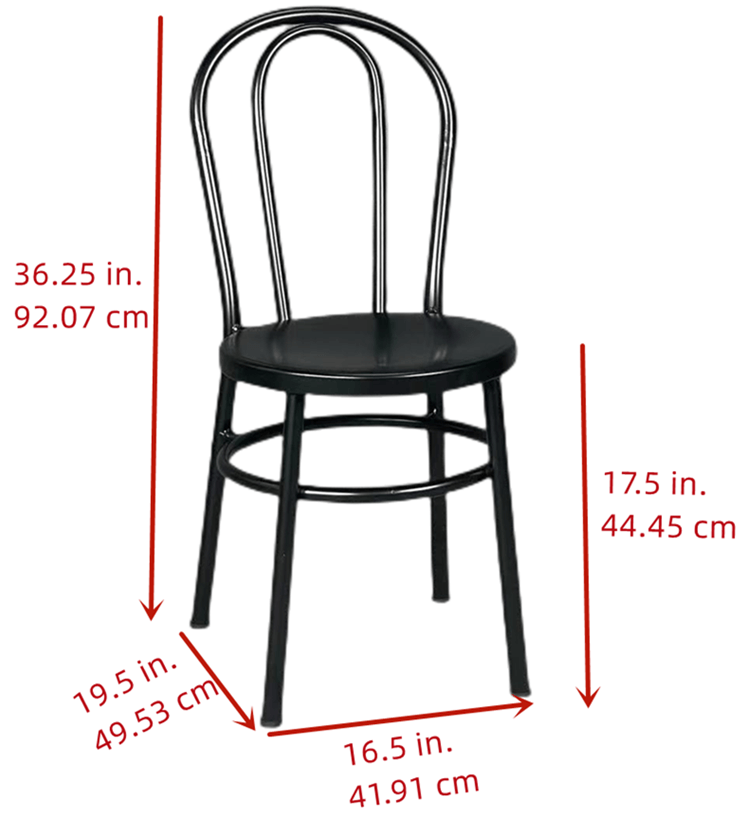 Paint
With advanced baking technology, the surface treatment adopts oil injection, which greatly increases the
adhesion of the paint, and the paint is not easy to peel off.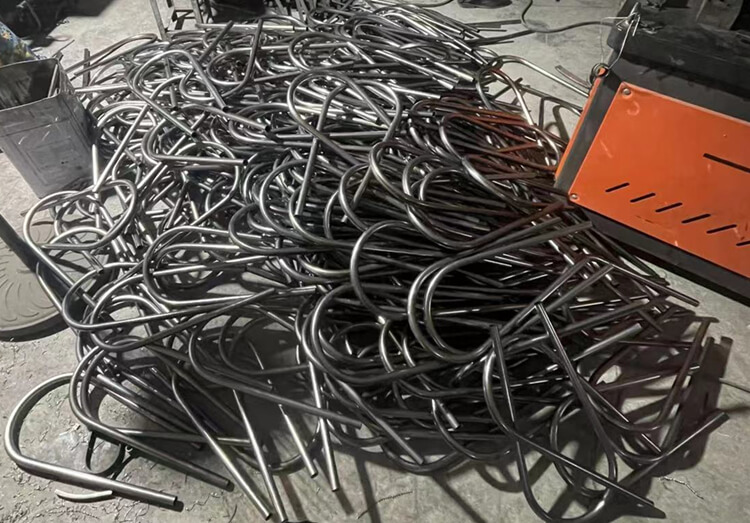 seamless welding
The chair is welded using a high-tech machine, and the back of the chair is welded seamlessly. 1.2mm thick
iron pipe, the chair is more sturdy. According to customer needs, it can be changed to a 0.8mm, 1.0mm thick
tube. Available in aluminum 1.5mm and 1.8mm.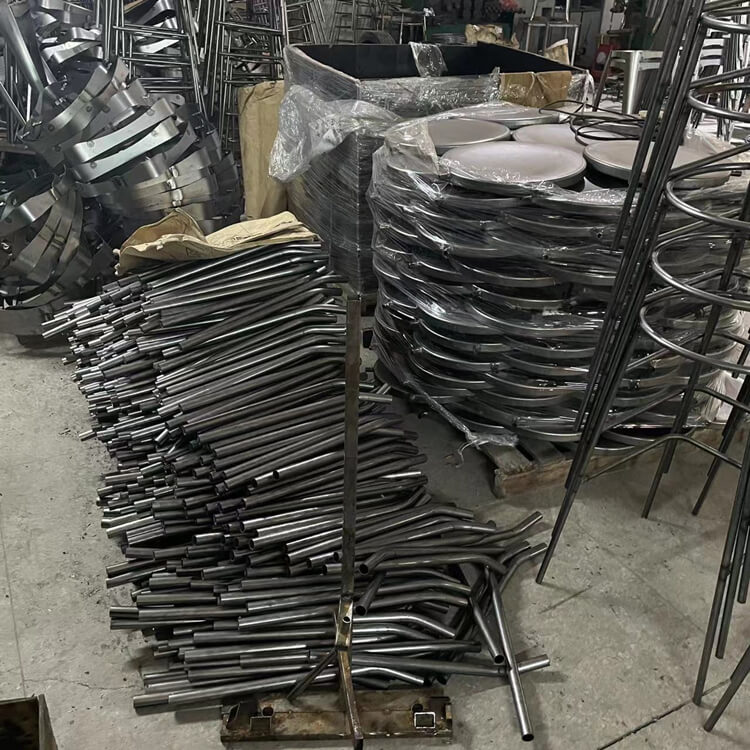 Firm and Smooth Seat Cushion
Fine polishing and grinding process, the chair surface is smooth and beautiful.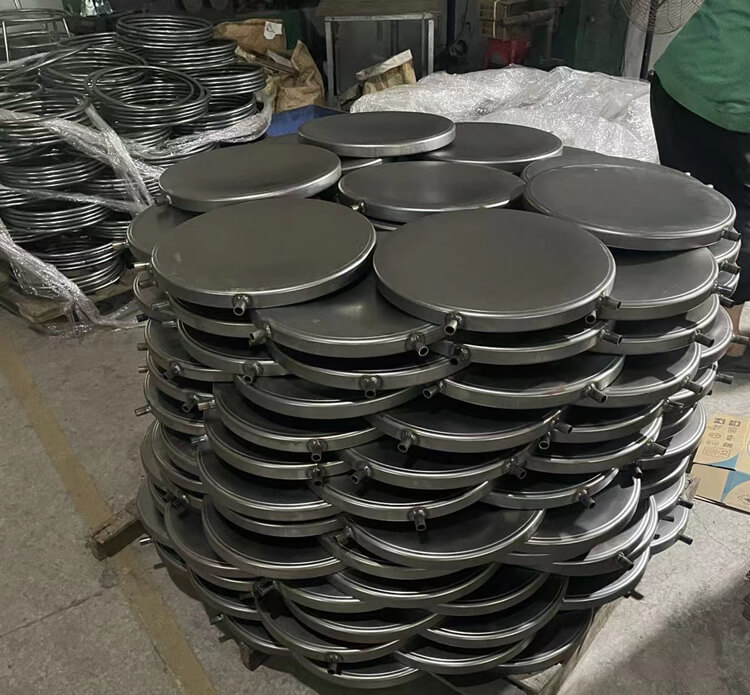 Our high-quality Thonet replicas are made of galvanized, powder-coated steel, rust-resistant, and suitable
for indoor, outdoor, and commercial use. A cheaper imitation is a phosphate coating, which provides limited
rust protection. Don't settle for sub-par materials and construction when you can get top-notch workmanship
quality at a comparable price.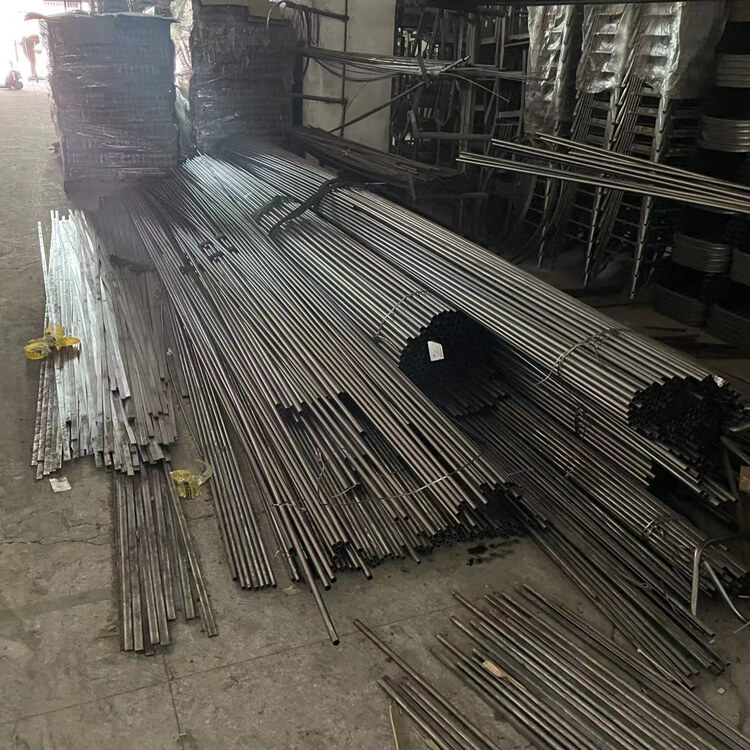 The steel bentwood coffee chair features a natural galvanized steel finish that complements everything.
Coffee chairs like these will only get better with time as they develop a patina with age. This chair has all the
charm of the old world, a European classic but with a modern twist.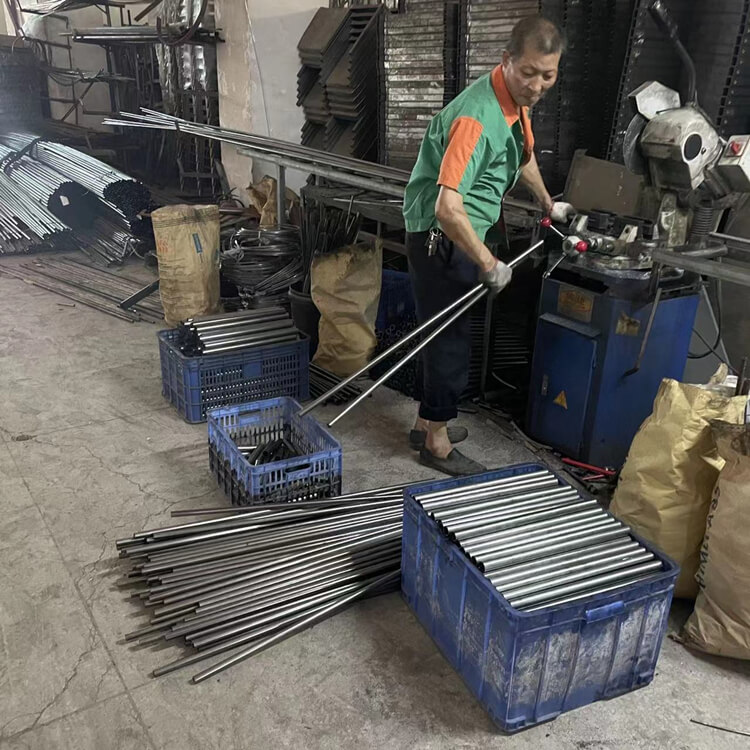 With the graceful curves of a bentwood chair, our Steel Viennese Coffee Chair is made of hard-wearing and
modern galvanized steel. The form of this chair is completely classic and the materials are modern,
which allows this chair to adapt to many different interiors.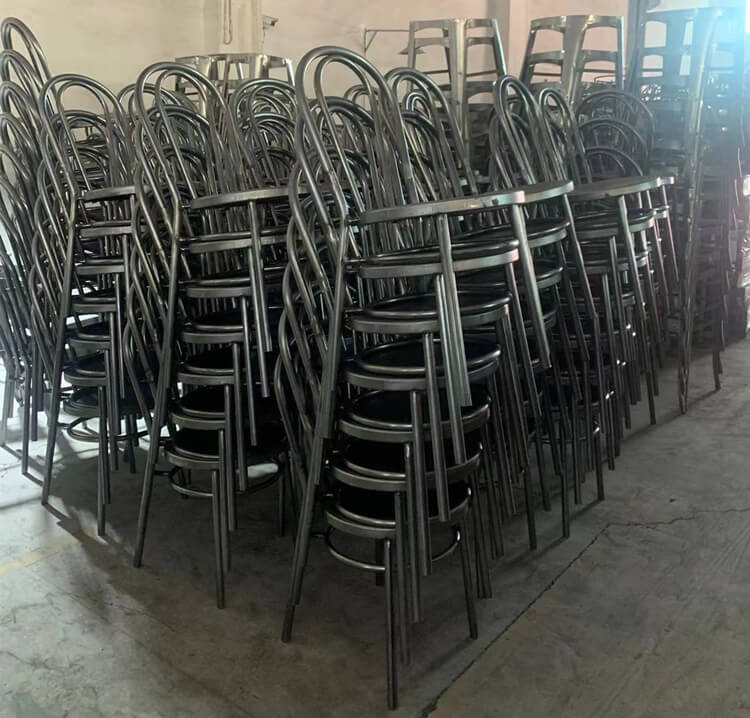 The package of this stackable metal bentwood chair is 10 pieces/stack, the size is about 40*70*226cm.
The packaging of FCL (full box) is pearl cotton and bubble packaging, and for LCL (smaller than a container),
a woven bag will be added to the outer packaging.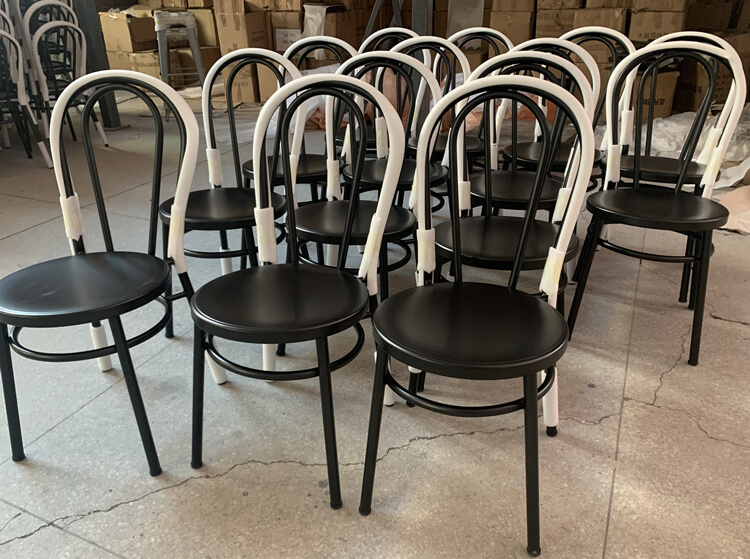 Metal coffee chairs are stylish and durable. This popular chair is reasonably priced and made from the finest materials.
The elegant backrest provides the customer with great comfort, while the retro-style chair is constructed to be durable
enough to withstand everyday use in a busy dining environment. Metal bentwood-style coffee chairs and a round metal
dining table would make an attractive outdoor dining table.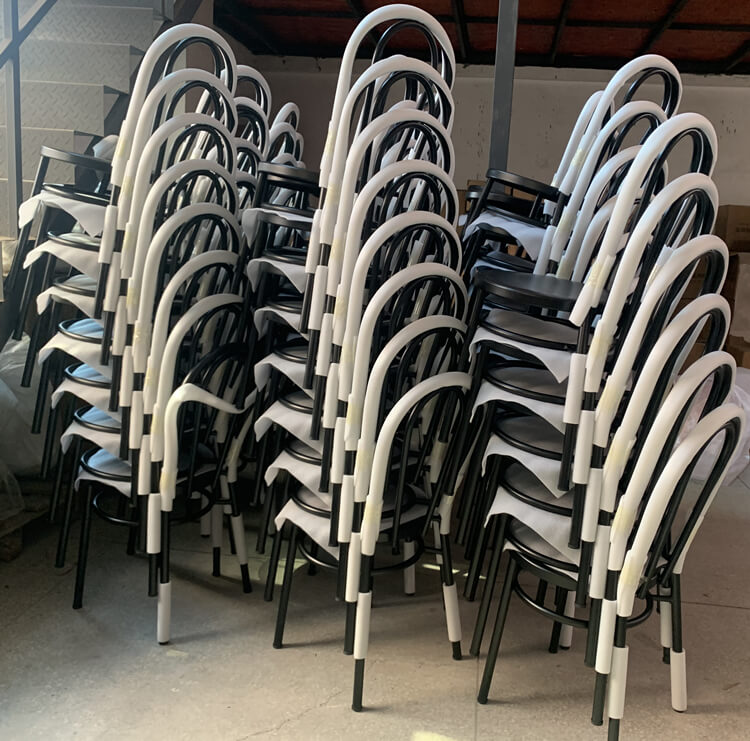 This stackable metal coffee chair has an economical design and can be placed comfortably in the most casual places.
Its sleek and elegant design is functional and stylish, maximizing the freedom of movement for customers and servers,
unencumbered by protruding parts.
This is a stackable metal bentwood chair that looks very beautiful and is one of the best-selling metal Thonet chairs.
The powder coating of this coffee chair is of high quality and is also suitable for outdoor use.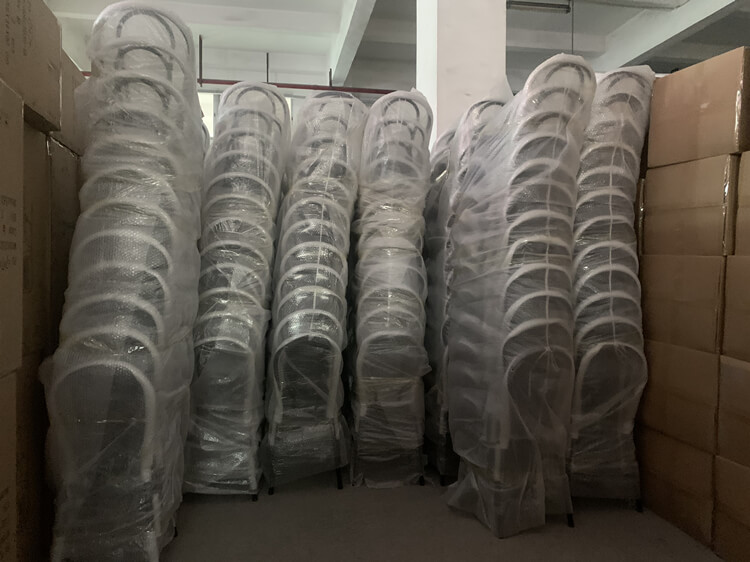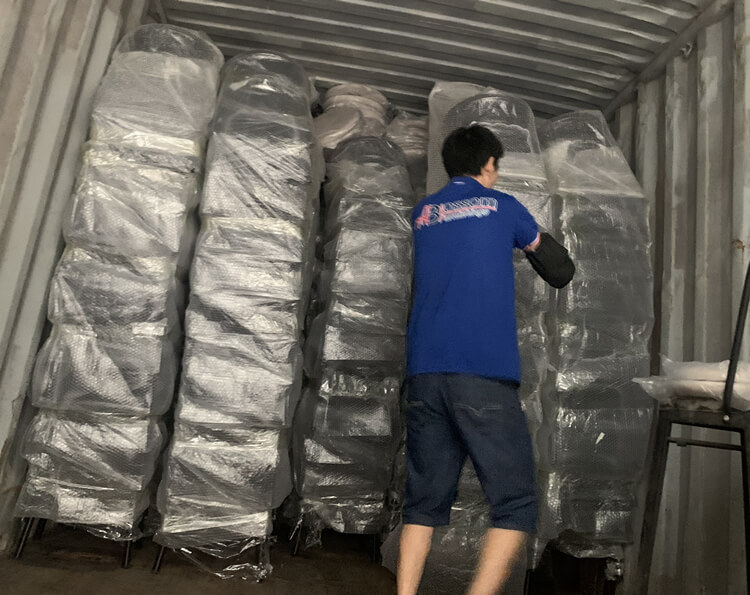 It's an Art Nouveau pattern on the seats, which is now barely visible thanks to these chairs, and also comes
in a nice two-tone color that's undeniably charming. A classic with elegant clean lines that bring a warm and
friendly vibe to your home. A must for bistro furniture. They will go perfectly with industrial or retro interiors.