Willow Crossback Chair Manufacturer
Qingdao Blossom Furnishing limited is a willow dining chair factory in China. Our Willow chair has delicate arched lines. It is curvier and more feminine. It looks lighter, whimsical, and airy. But it still shows the rustic charm perfectly! With our Willow chair, you can stand out from the crowd and make a real personal statement. Stop by our design center and let our event experts help you plan the perfect look for your special event!
Willow Dining Chair Feature
Unique internal structure manufacturing technology ensures the reliability of the chair.
 The precision design of perforation. Perfect welding, smooth and durable.
Has a high-quality surface
Impact-resistant nylon sliding to protect the bottom of each chair leg and your floor
The cross-back dining chair is fully assembled and ready for use when it arrives
Description
This willow dining chair strikes a perfect balance between simplicity and refinement. With airy, open woven
seats and farmhouse-style tables, this relaxing and breezy collection looks sun-kissed, and the driftwood finish
looks like it has weathered naturally over time. Willow is elegant and understated, with attractive proportions
and casual style.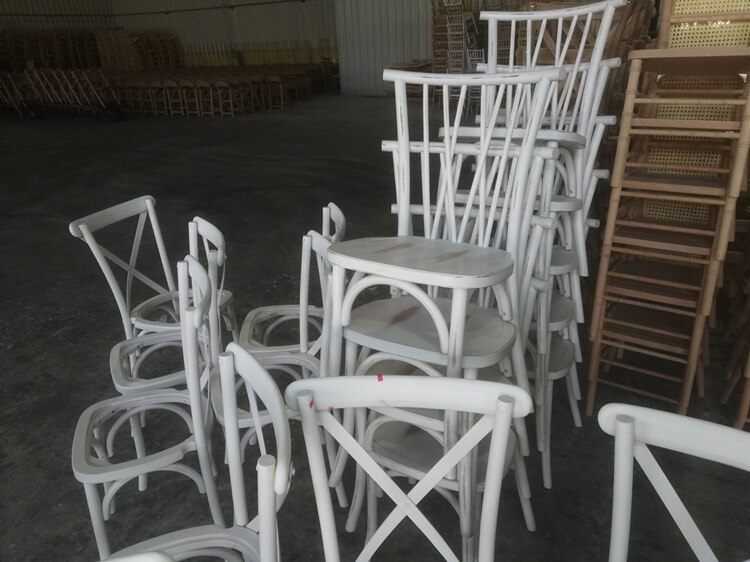 The willow dining chair is a classic in production. Our chair is based on a century-old farmhouse chair with
a high X backrest and comfortable woven seat. The soft green hue instantly refreshes any restaurant space.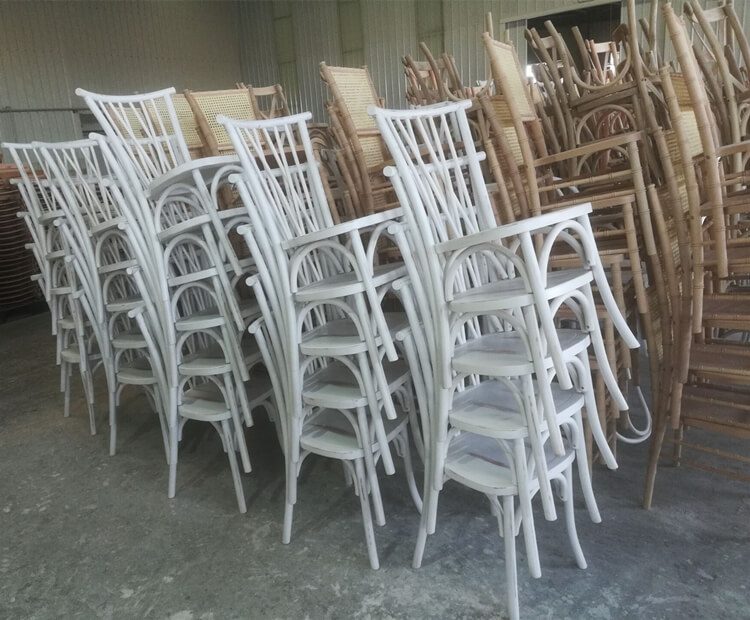 High back support, easy dining. Rattan's design creates a natural charm.
This set of two Willow counter chairs adds rustic beauty to your dining room or kitchen. The hand-selected
salvaged wood is combined with the rough design to create a rustic retro look, and the distressed gray finish
complements the wood grain and details of these slatted chairs, bringing a pleasant beauty to your room.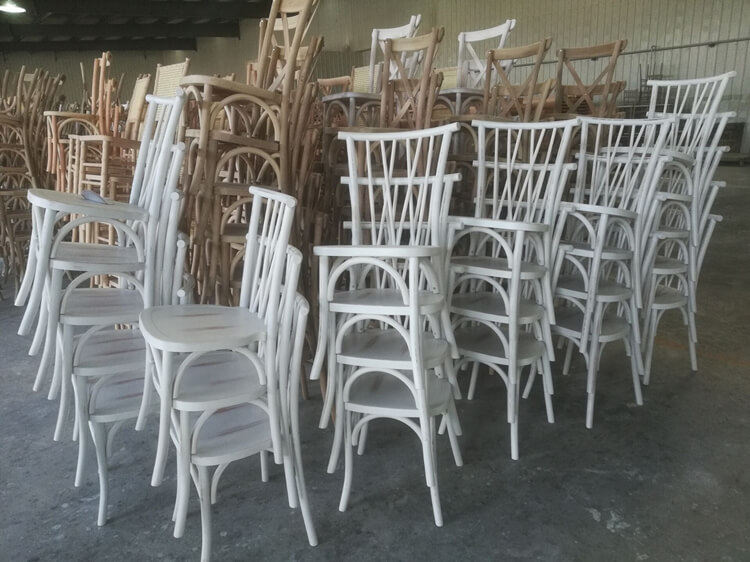 Our Willow Crossback chairs are not only available in washed white color, but also in brown and black,
according to the color you need, we can accept custom orders.