Wooden Circular Pedestal Table
Qingdao Blossom Furnishings limited is a wooden circular pedestal table factory in China. The mid-century wooden dining table with a heavy-duty solid wood structure and cutting-edge circular design provides a modern aesthetic for your restaurant and provides great stability for this exquisite modern dining table. This mid-century pedestal dining table is friendly and durable, making it a good choice for enjoying a good meal with family or friends. This charming coffee table is a new interpretation of the retro style. Its exquisite top is cream-colored real marble, supported by a hand-carved wooden base. This table is made of mahogany solid wood, engineered wood products, and mahogany veneer. It is durable and exudes timeless elegance in the living room, office or bedroom.
Wooden Round Bar Dining Table Feature
High-quality catalytic paint protects the table from daily use, thereby increasing durability
Easy to clean, just wipe with a damp cloth, no furniture polish
Sturdy solid wood frame
Easy to assemble, you can assemble it yourself.
Seats up to 4
Description
Due to the ideal size of this wooden circular pedestal table, it is very easy to carry, clean, assemble and
adjust its position. The incredible design of this unique round dining table is perfect for any room decoration.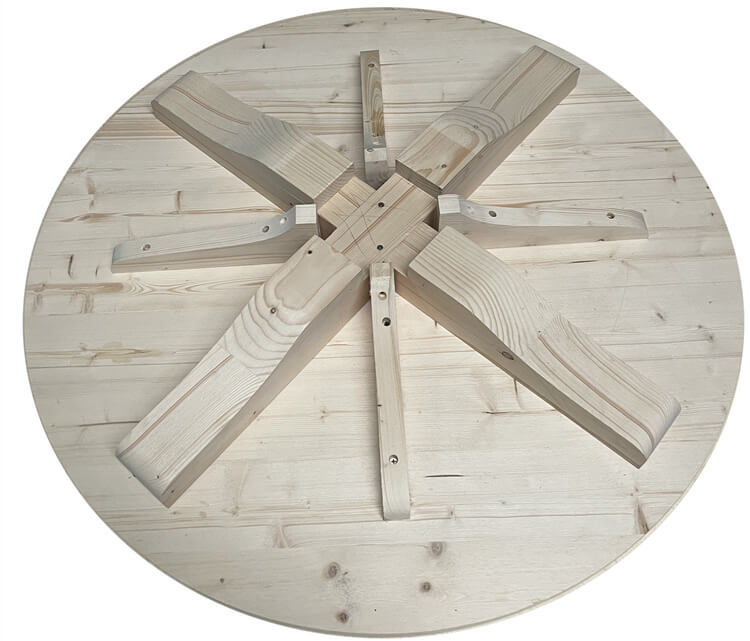 Our table legs are all polished and formed by professional machines. Input the drawings of the table legs in
the computer to ensure that the size and shape of each table leg are the same.
Our 30-inch wooden circular pedestal table combined with a spacious tabletop can meet your various needs,
and you can place it in the entrance, kitchen, living room, dining room, terrace, or other places according to
your needs. This round bistro dining table set looks classic and will add elegance to your space. The stable
base ensures great stability, allowing you to place different items on the table.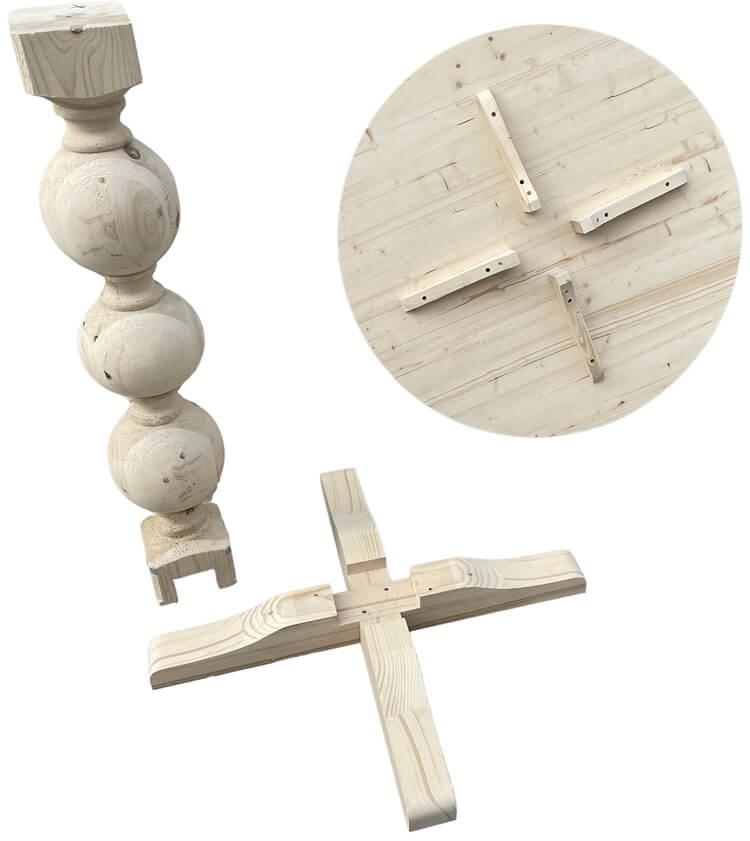 Handcrafted from solid oak, the boards are carefully hand-selected, planned, and lightly polished.
The round farmhouse table uses a unique rotating base design to support the dome.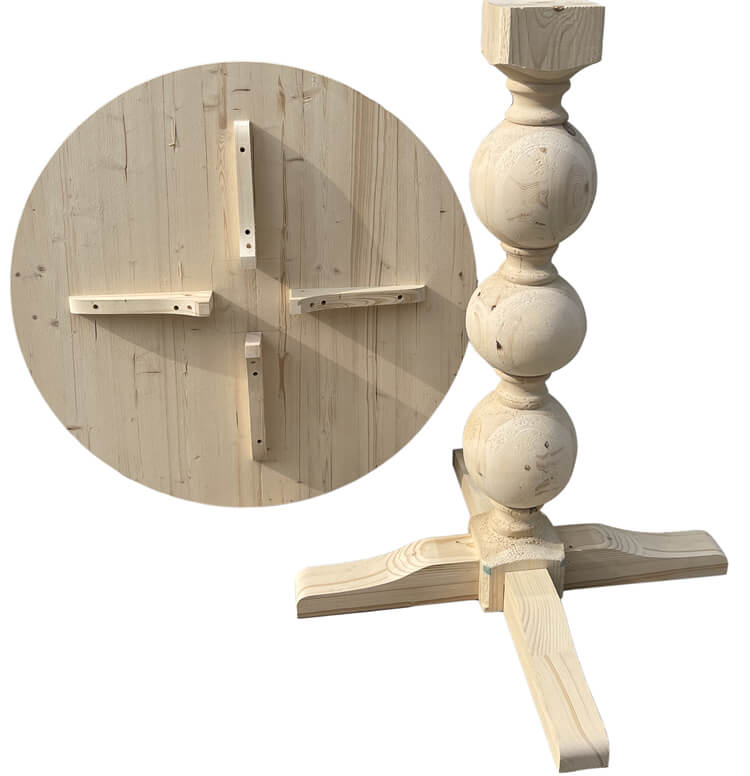 Wooden Circular Pedestal Table Painting Process
Our spray painting is carried out by professional spray painting workers, with many years of painting
experience, every part of the table will be sprayed very carefully.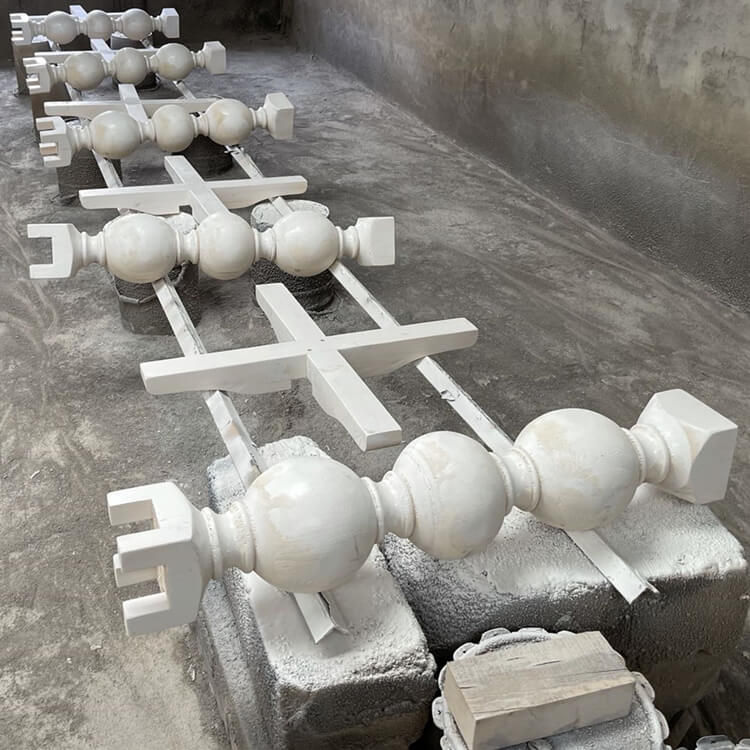 The paints we use are environmentally friendly and safe, and children can use them with confidence. We
generally paint three times to make sure nothing is missed.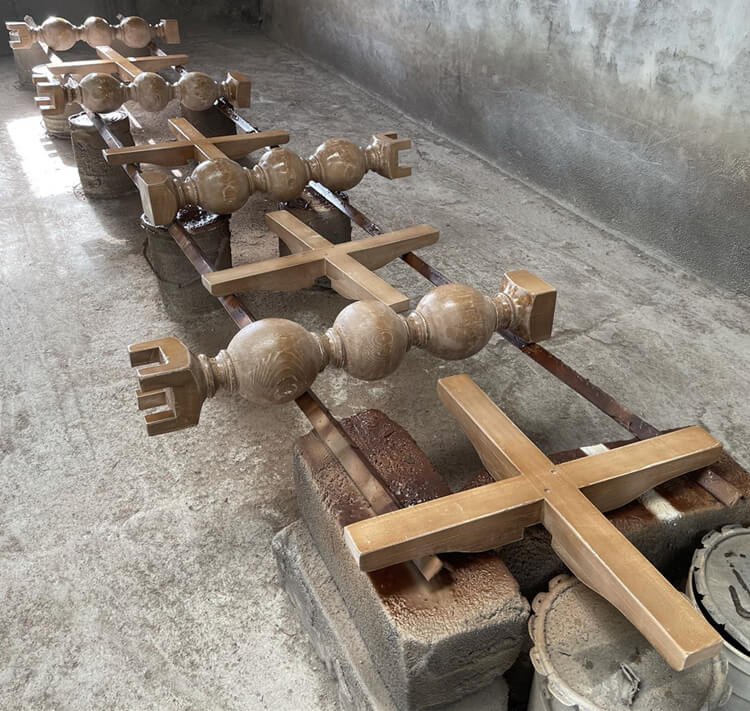 Our round dining table gathers four guests together in a comfortable and warm manner. The round
sloped top is decorated with a traditional base. The table is not coated with a thin protective layer and
needs to be sanded before applying stains or paint.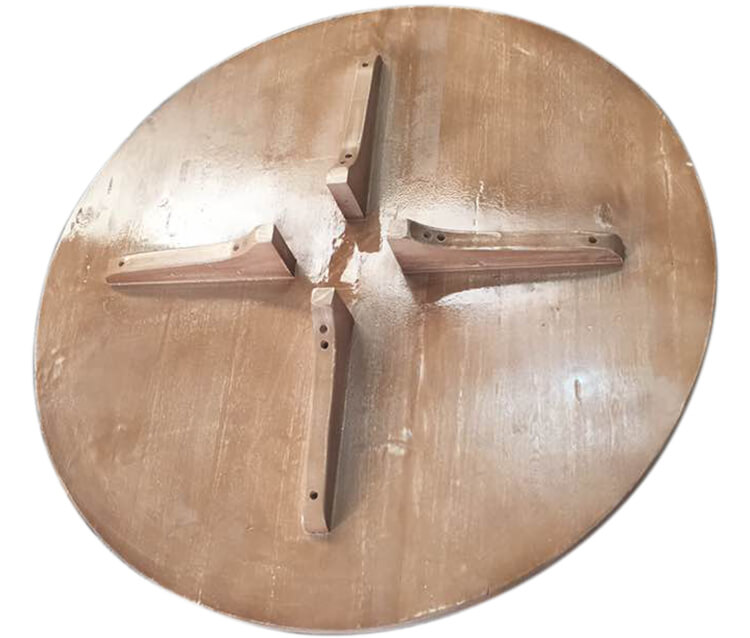 The round table is supported by four supports, the structure is more stable, and the load-bearing
capacity is strong. The use of high-quality rubberwood with good texture and strong hardness extends
the service life of the table. In addition, the desktop and base are fixed with screws to avoid shaking.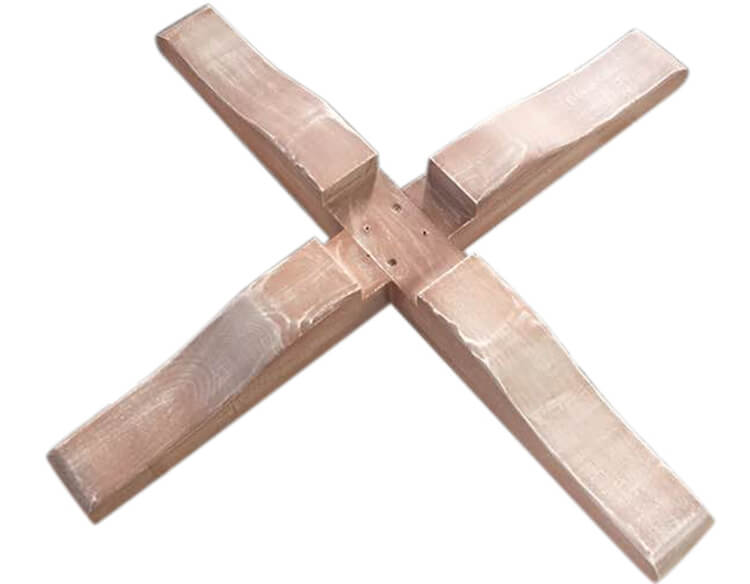 In addition to serving as a pub table, the floor table can also be used as a side table or dining table,
suitable for your restaurant, bar, restaurant, and other commercial places. The exquisite appearance
and excellent usage rate increase its flexibility and add luster to any small space.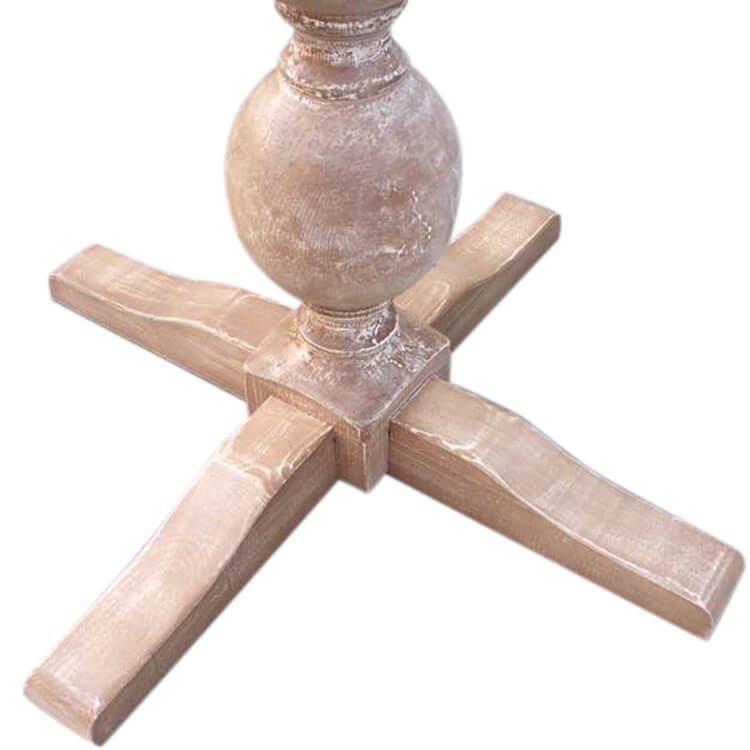 By adding this bar table to your kitchen or dining room, you can have a great place to gather with friends
and family. The round piece has a sturdy top and a base with empire-style feet. In addition, the fine wood
grades are hand-selected to ensure quality and also include anti-fouling finishes.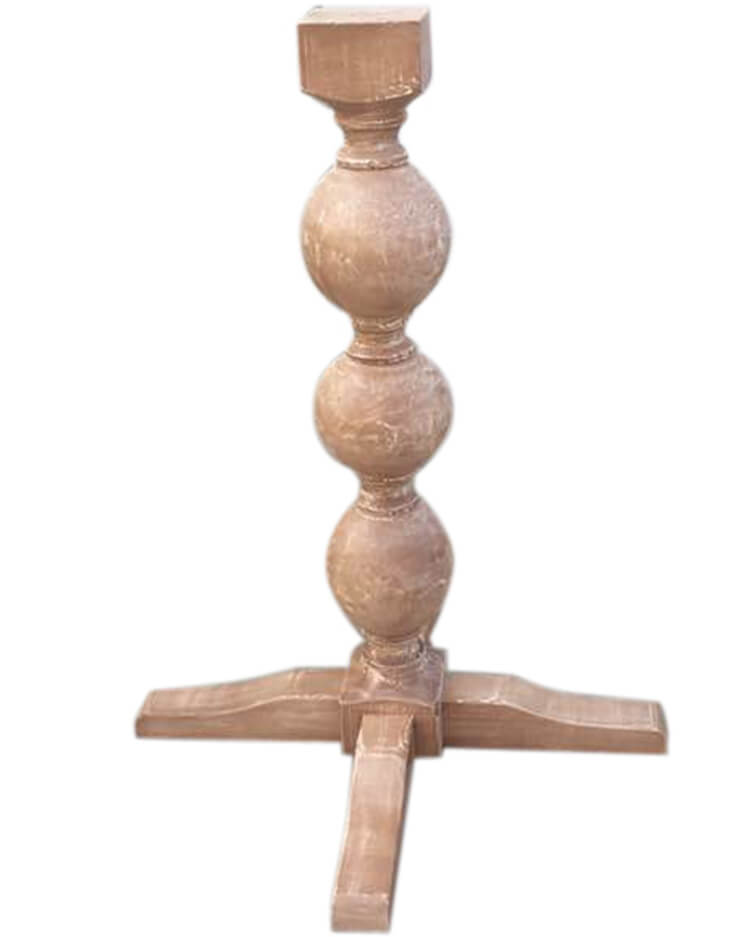 The 30-inch round wood bar table chestnut is a great addition to any game room, manhole, or bar. This bar
table is 42 inches tall, with a solid wood base and legs, and a rich maroon finish dome with a 30-inch MDF finish.
It is ideal for hosting a game night or just enjoying a drink.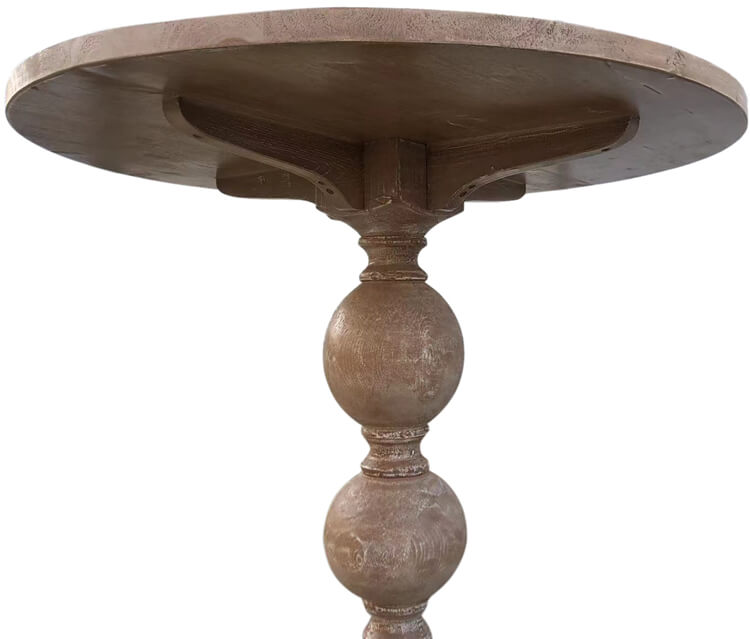 Wooden Circular Pedestal Table Scene Graphs
Antique Wood Tables Bring stylish beauty to your dining room with our beautiful wood tables. The body
of this modern dining table is made of high-quality Asian solid wood (rubberwood), which gives the wooden
table great sturdiness and stability. The top of this pedestal dining table is crafted from premium
mahogany-colored wood for a beautiful look.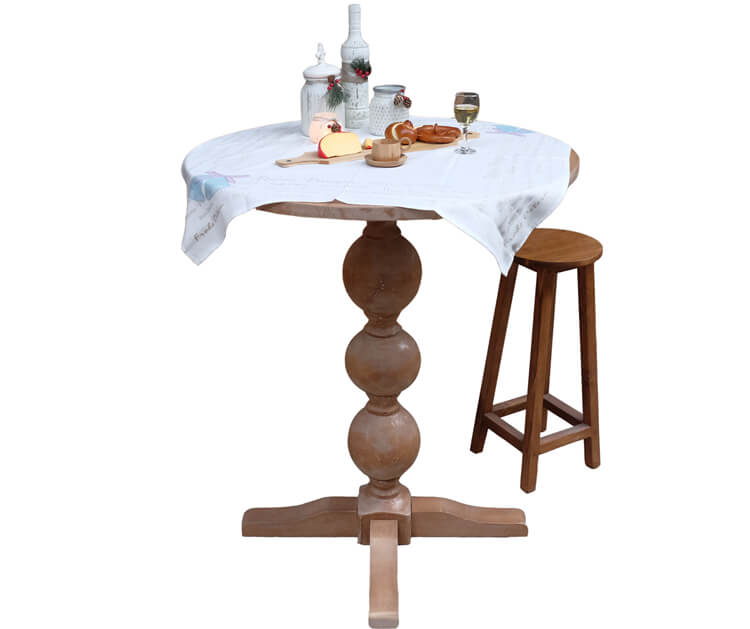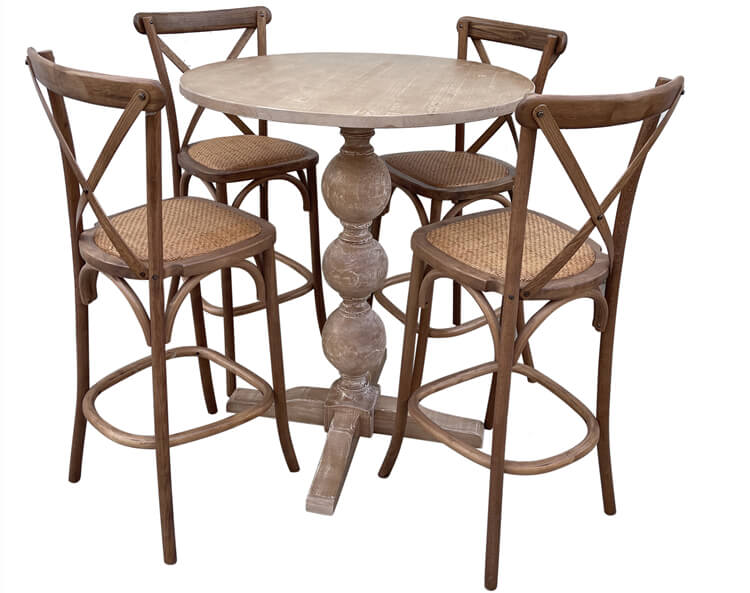 Each of our wooden round bar table parts is individually packaged, which prevents damage to the wooden
round bar table during shipping, and having each part individually in a carton saves a lot of space and can
ship more products.