Wooden Fence Factory
Wooden fences are generally more affordable while offering a specific type of classic style. Wooden fences are ideal for those who live in a mild climate and will not test wooden fences. There are many types of wooden fence materials, from bamboo to spruce, which can bring a distinctive appearance to your home or business. Although not as resistant to weather and insects as other fence materials, the wood can be pressure treated to increase durability.
Wooden Fence Feature
Care instructions: Rinse with a garden hose, then wipe with a cloth and mild detergent
Ecological wooden fence products have a natural, beautiful, elegant, and unique appearance, with the woody feel and natural texture of solid wood.
There is a simple feeling of returning to nature, and the unique effect of material aesthetics can be designed through different design forms.
The ecological wood fence is non-radiation, anti-bacterial, etc., in line with national environmental protection standards and European EO standards. After installation, it is non-toxic and has no odor pollution. It is a real green environmental protection product.
Description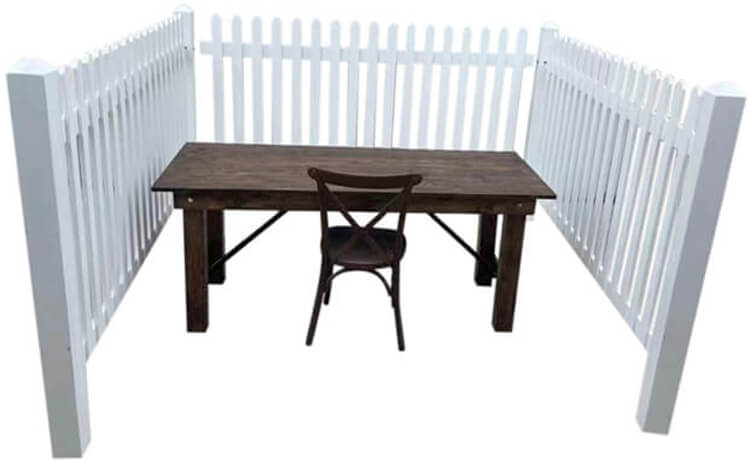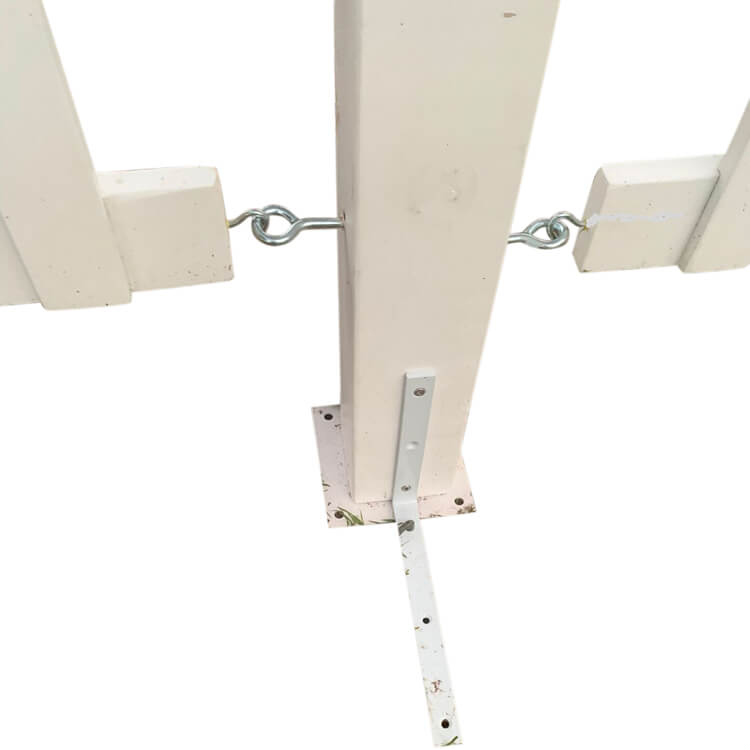 The hardware of our wooden fence is made of high-quality materials, which can be kept intact when used outdoors.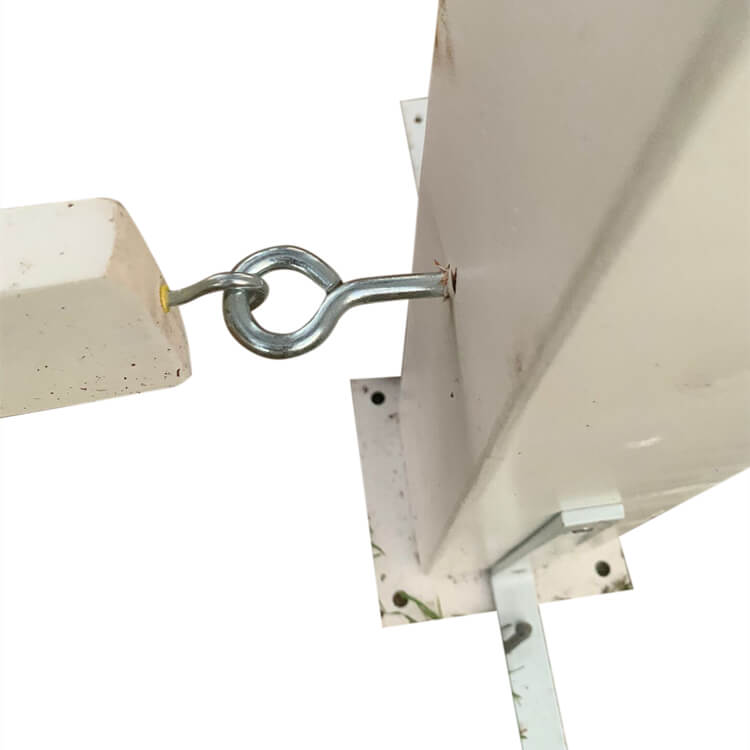 Each wooden fence is clipped together, which is great for garden borders, they are easy to install, but please
note that this is only for decorative purposes and is a plastic edge and not a solid wood edge.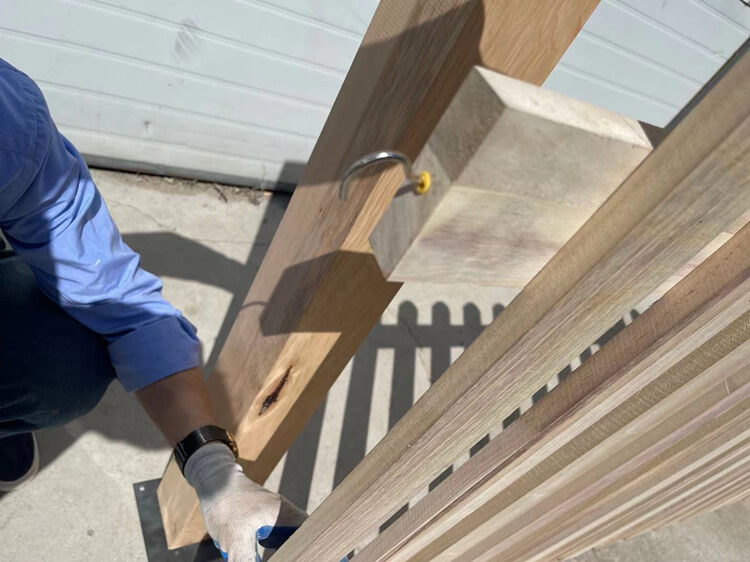 Modern appearance, high quality, lightweight, sturdiness, and durability. It is suitable for all-weather and
has UV protection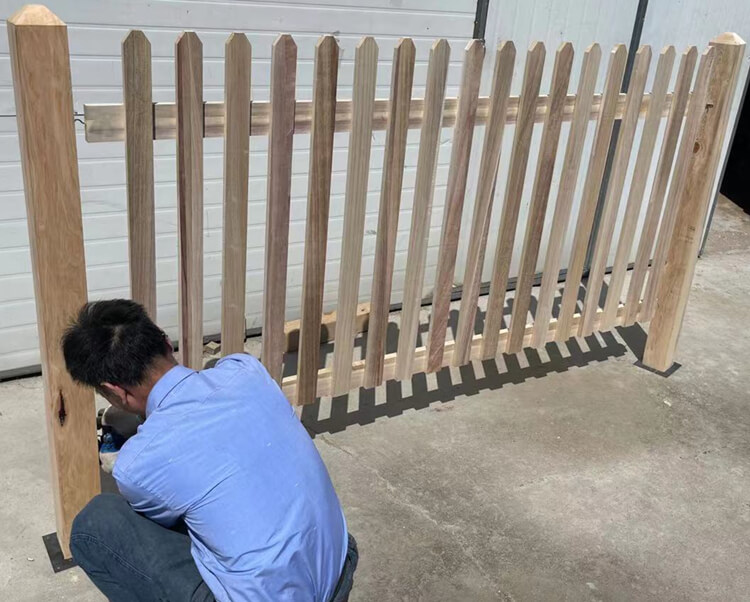 The fence is extruded with ultraviolet inhibitors and can withstand severe weather in the next few years.
Your fence will not turn yellow, rot, warp, or need to be painted or stained. Including stainless steel screws,
decorative column caps add beauty.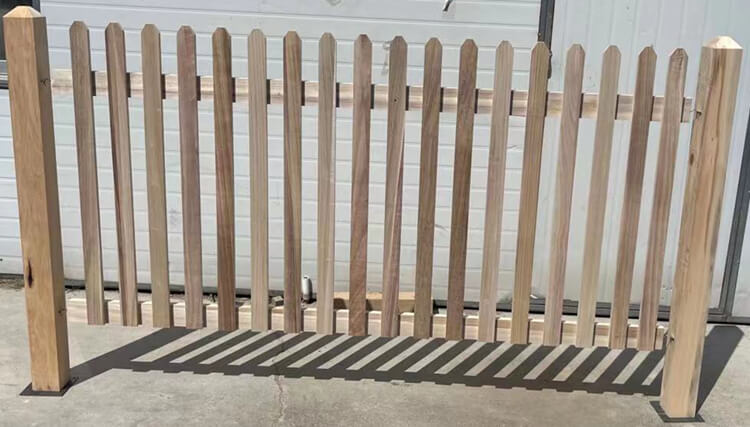 Our fence must first be sprayed with a primer, and then a second coat of paint will be applied. We use
water-based paint, which is very environmentally friendly.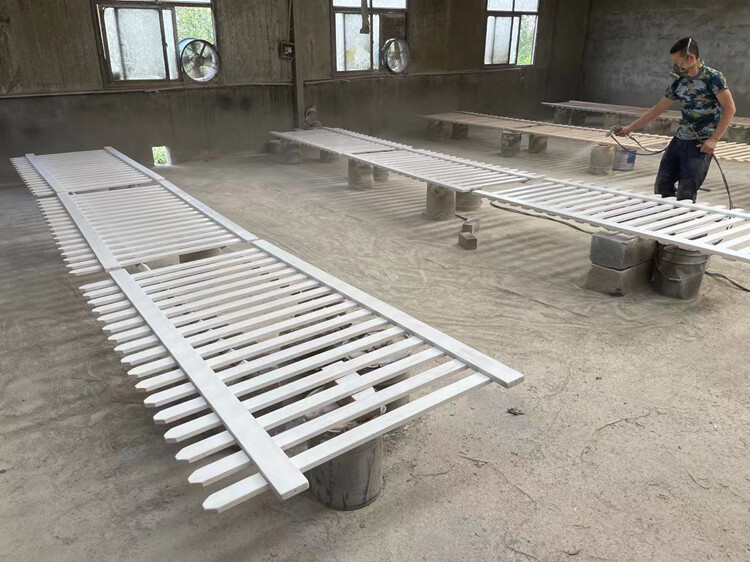 Use this decorative garden fence to protect your plants from uninvited guests. This no-dig garden fence is
easy to install! Temporary fences are easy to remove and reinstall. The small white picket fence creates a
garden fence boundary, which will enhance your landscaping. The decorative picket fence is waterproof
and UV resistant.

The kit includes uprights, upright caps, railings, and pickets, as well as wooden stakes to fix them on the
ground. All components slide together and lock in place without any glue or fasteners. This key fence is
made of low-maintenance vinyl, so it never needs to be painted or dyed.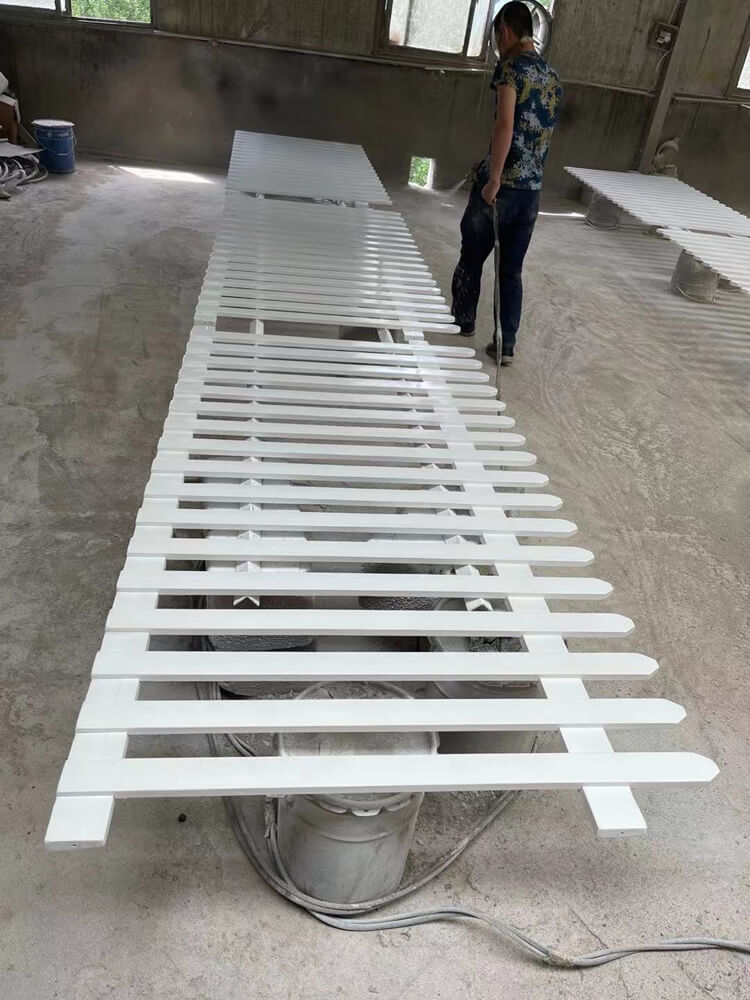 White picket fences usually have the beauty of a cottage garden, whether you are a classic wooden fence or
a PVC vinyl fence. Large wooden picket fences provide very little privacy, but they do add a charming touch
to your landscape.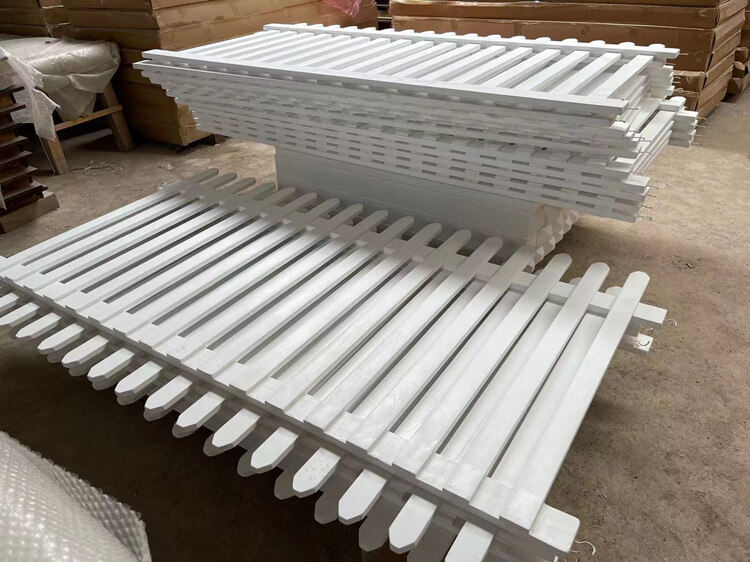 Wooden Fence Package
The packaging of our wooden fence is first wrapped with thin foam, then wrapped with a layer of plastic,
and finally packed into a carton. Our packaging is very strict to ensure that there is no defect when you
receive the wooden fence.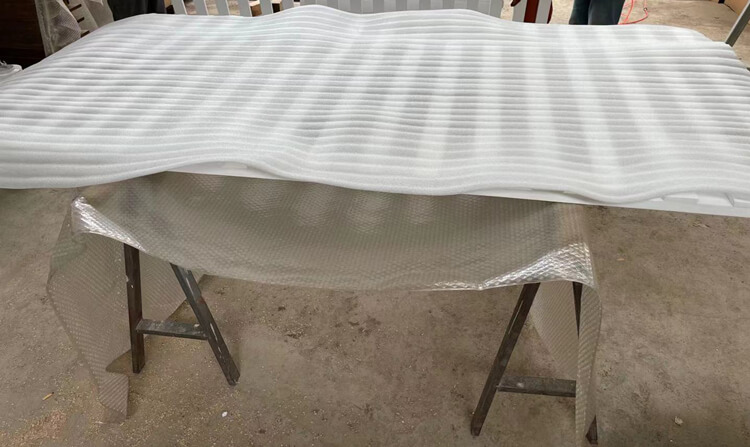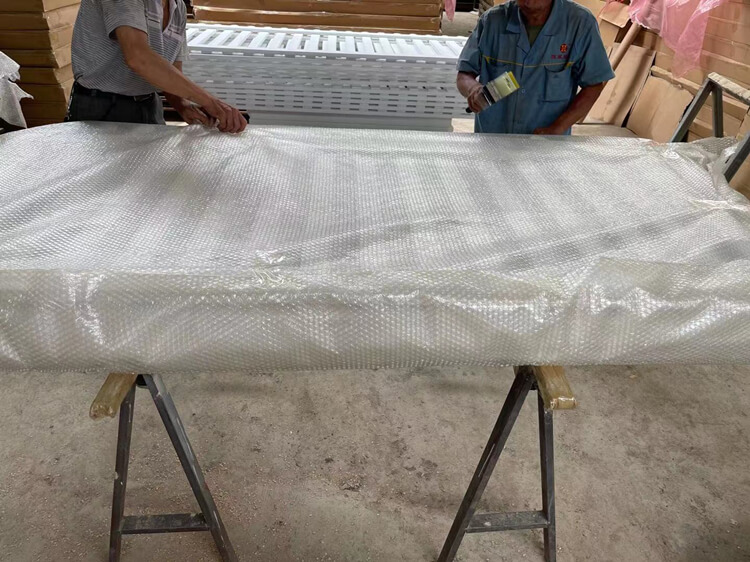 Farm fences made of wood are a popular choice for pastures and paddocks. They are perfect for providing
privacy and isolation for your livestock. The wooden farm fence also adds visual appeal to your property.
Proper maintenance every few years can ensure that this type of fence can last for many years. It can be
used for up to 20 years, but if you choose vinyl-coated wood, the life span will increase.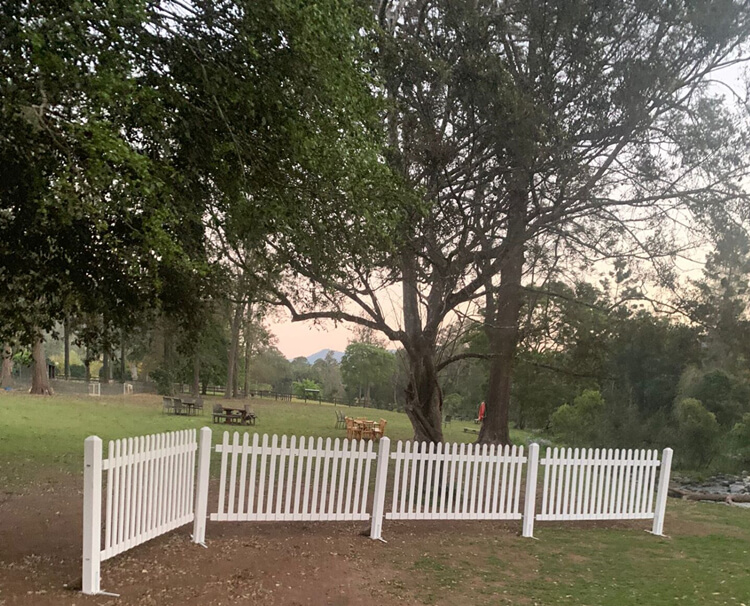 In addition, the farm fence separates animals that cannot live in the same space. Farm and ranch fences
protect your property and assets from unwelcome strangers. It creates a barrier that is difficult to break
through and defines your property line. The fence separates the production area from the grazing area.
Your staff will have a clear understanding of the work process, and animals will have their own space to
roam freely.