Gaming Table Factory
Qingdao Blossom Furnishings limited is a PC gaming table manufacturer. We have our own gaming desk factory in China. Our gaming tables and computer tables are the perfect workstation solution that can help improve concentration through comfort and custom settings. Each z-shaped desktop has a 47″ wide x 24″ deep display area, providing plenty of space for the monitor, speakers, keyboard, and your most important PC accessories. The two cable management grommets placed on the back of this gaming table elegantly hide any wires to create a visually clean tabletop.
Gaming Table Feature
Environmental protection melamine board: heavy-duty and moisture-proof (in line with TSCA Title VI)
Curved desktop, more comfortable to use
 High-strength steel frame: better weight and wear resistance
Reinforced crossbar: provides additional reliability
 Adjustable feet: level and adapt to almost any floor surface
Cable management: elegantly hide any cables connected to the monitor
Description
The PC gaming table is equipped with a game handle holder, and the side is equipped with a
headphone hook and a cup holder for easy drinking and listening. There is also a cable take-up device under the table, which is convenient for collecting all kinds of wires and cords, making your room more spacious and no more mess under the table. It will provide you with a more convenient game and work environment.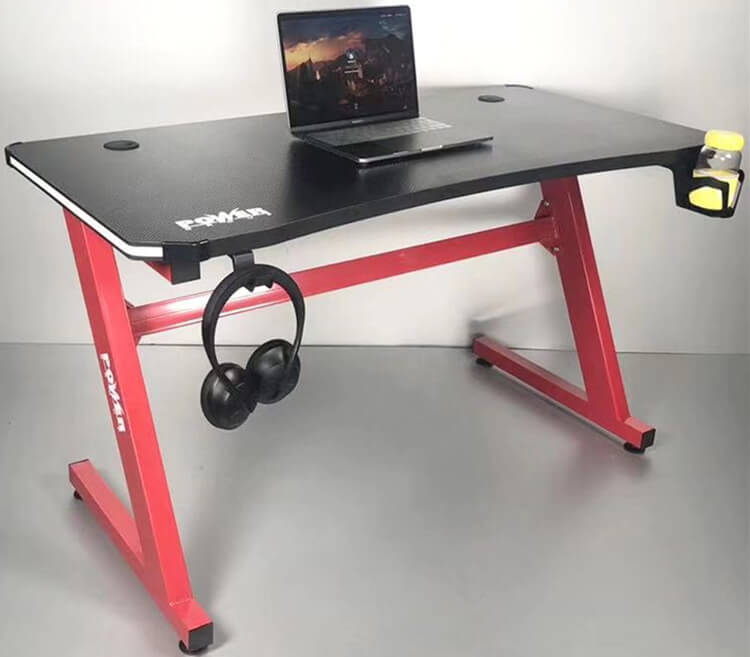 The game table has strong functions in terms of structural design and stability. The high-quality
metal frame and triangular connection design make it have better stability and strong bearing capacity.
Adjustable leg cushions ensure that the table remains stable even on uneven ground.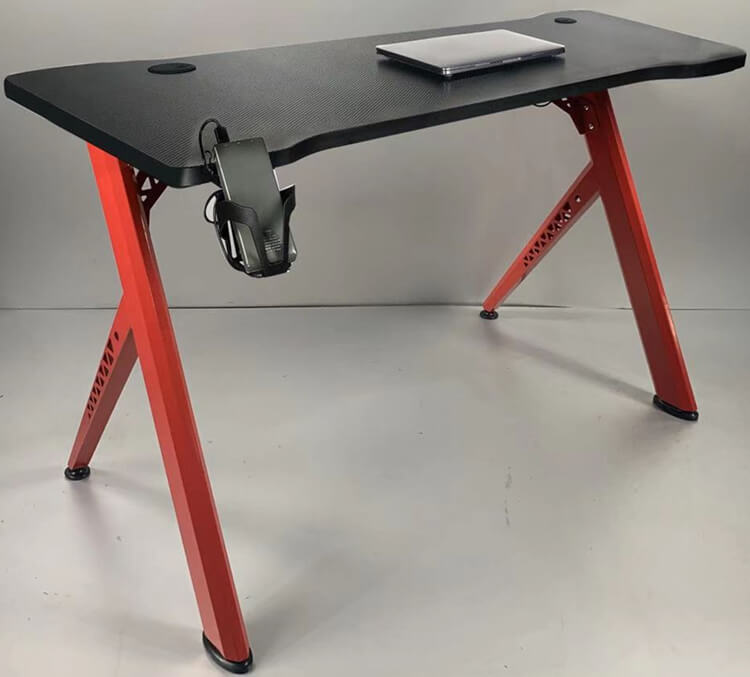 Round Corner Design
Rounded corners are polished smoothly to reduce bumps and increase safety.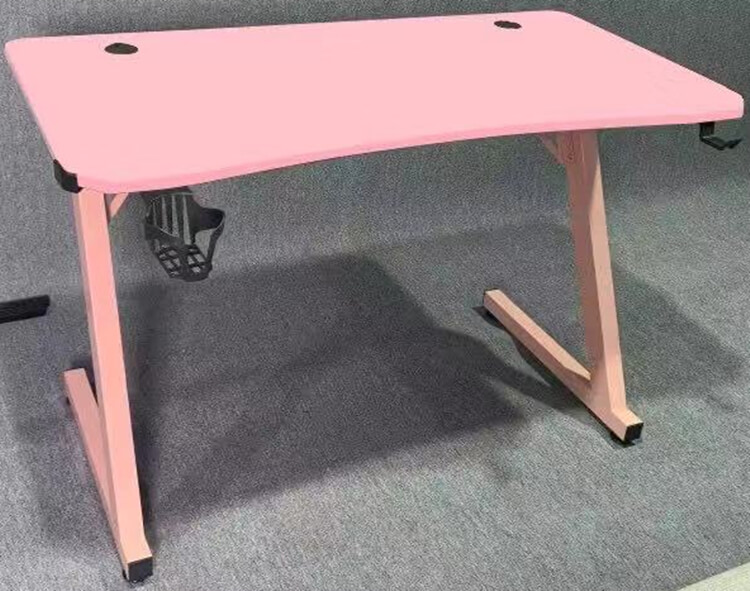 Dual Cable Management Holes
Double cable management holes, more convenient to connect the computer to the power supply.
Convenient headphone stand. Also great for hanging cables.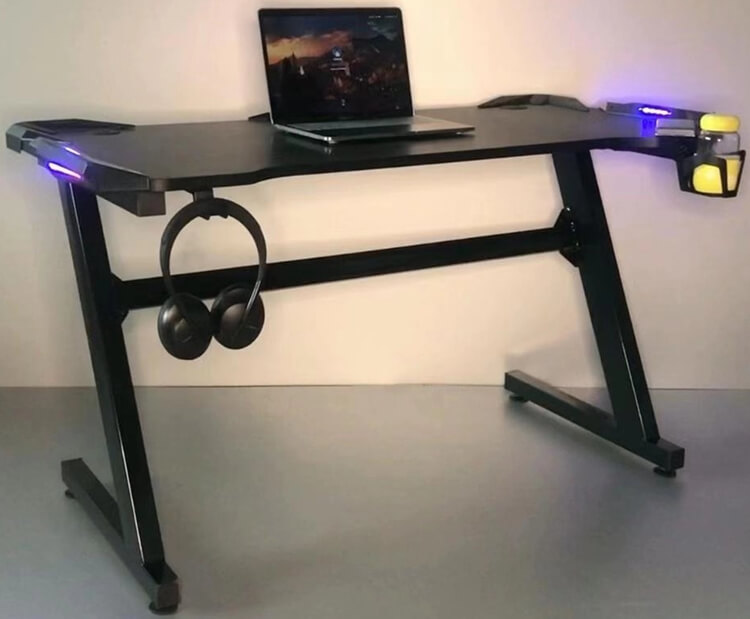 Powder-coated steel frame, additional metal brackets, and Z-shaped legs for added strength and stability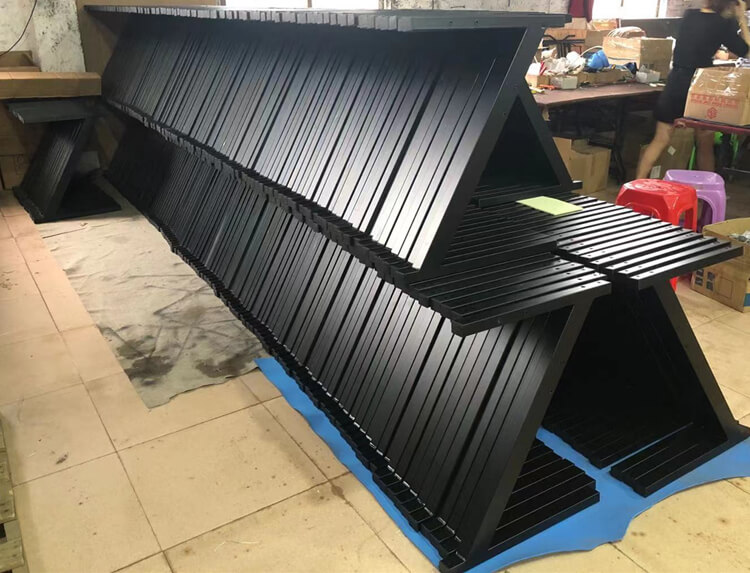 Our game table legs have protective pads to protect your floor. It also has a non-slip function.
Melamine Board
It has the characteristics of lightweight, mildew resistance, fire resistance, heat resistance, shock resistance,
and easy cleaning.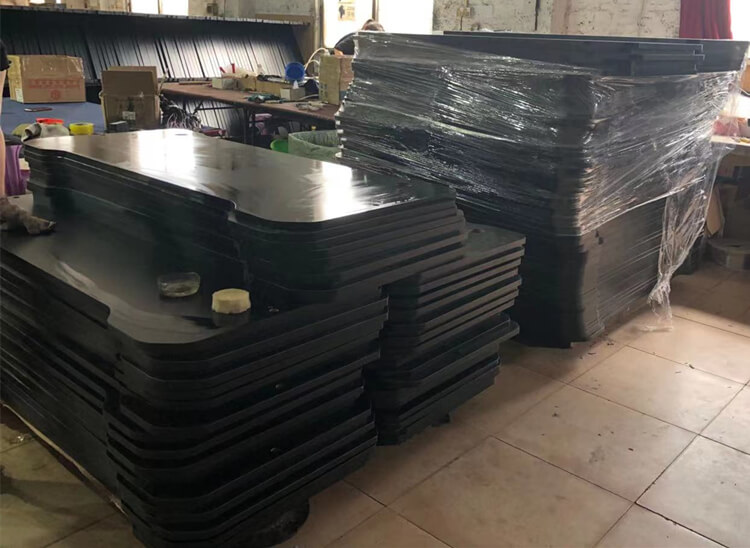 Our LED lights are equipped with remote control, there are 10 colors that can be adjusted, and the lights
can be switched on and off at any time.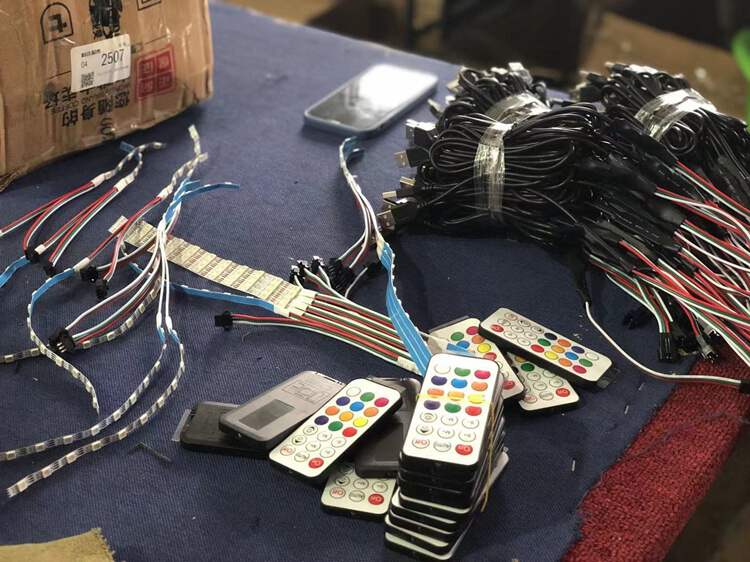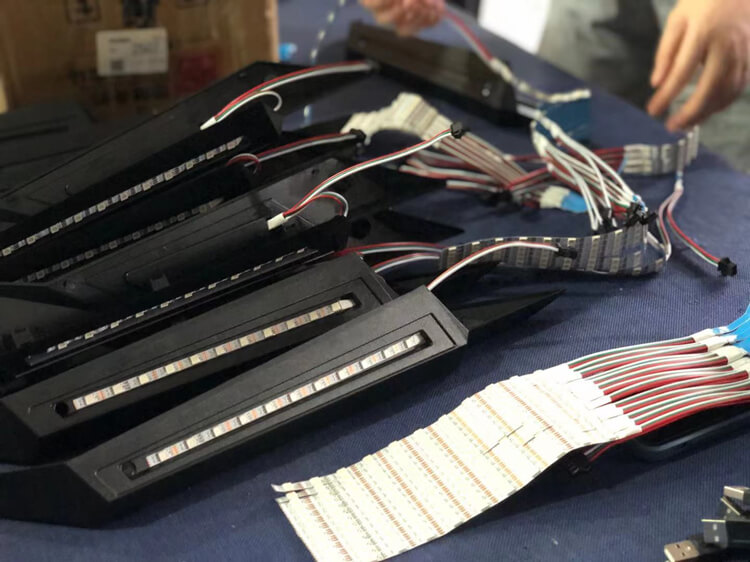 PC Gaming Table Dimension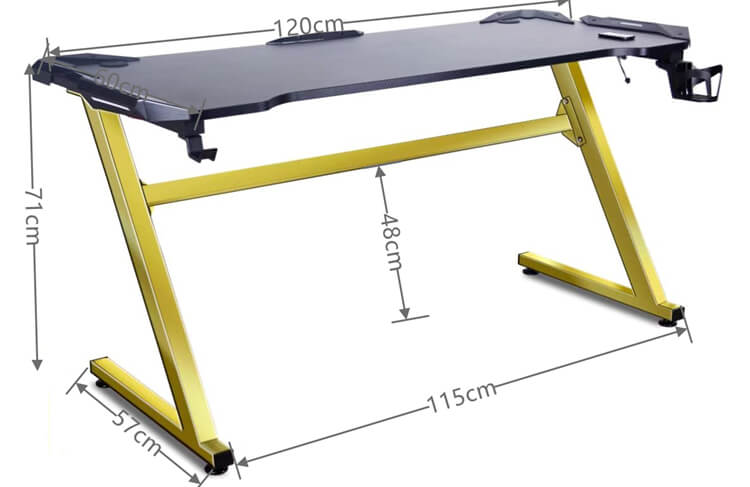 Preferred Floating Frosted Board
Delicate touch, anti-radiation, long-term not hot, easy to clean.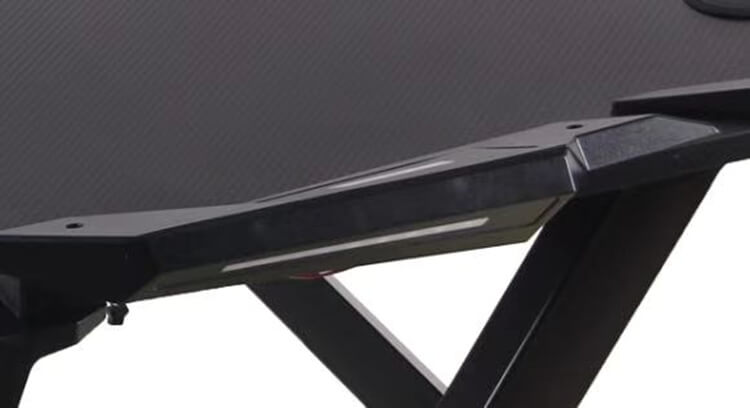 Double-sided Cup Holder
Easily put the coffee cup in. Our computer game table is also equipped with a cup holder so that you will not
knock the cup off when you use it. Help you rationally plan the desktop area, leaving more space to enjoy
smooth game operation!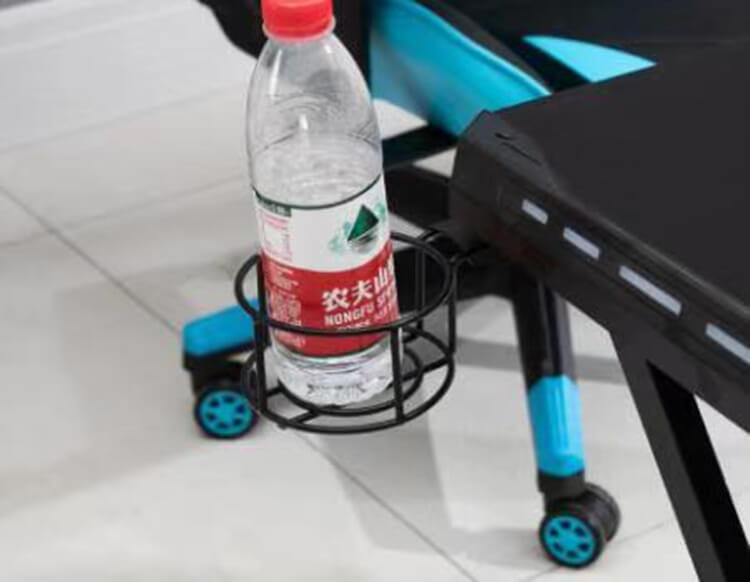 What really takes this table to the next level is the built-in LED strips on the tabletop and table legs,
available in red, blue, or RGB colors to match your gaming mouse and keyboard. Pair it with one of our epic
gaming chairs to complete your e-sports battle station.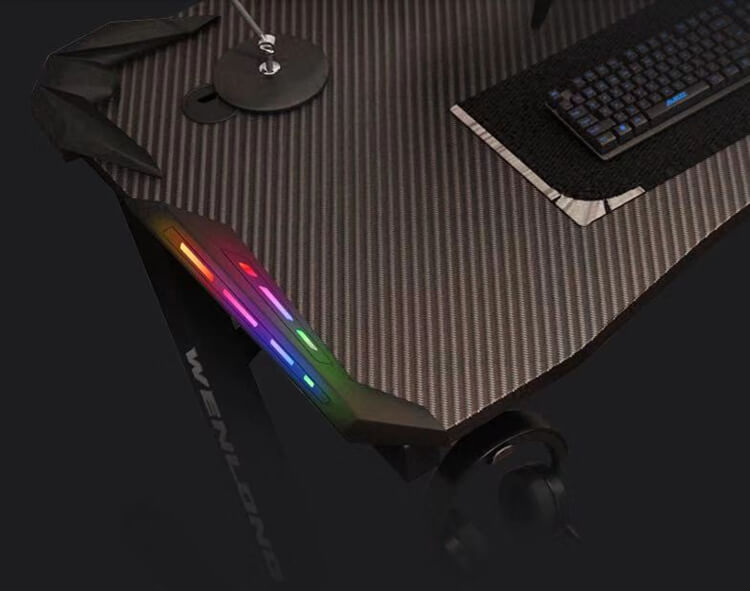 The table has an RGB LED backlight, which can increase the visual appeal when playing games.
The table has an LED backlight, which can increase the visual appeal when playing games.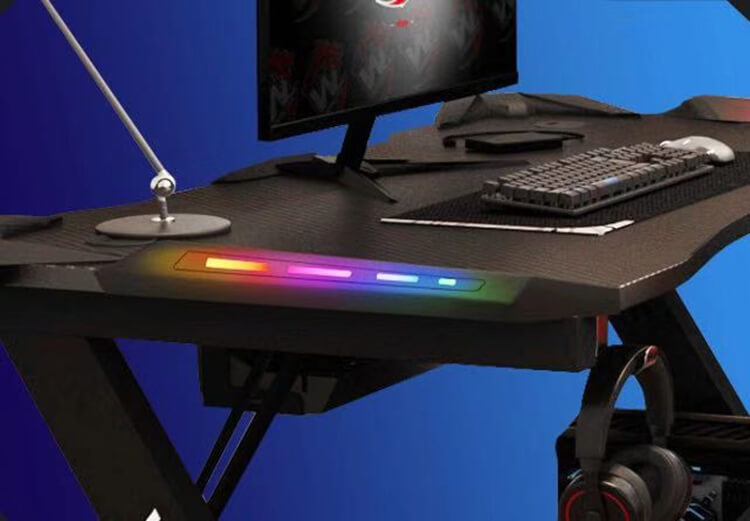 Sturdy and stable structure and leg cushions. The PC gaming table plays a strong and stable role in the structural design.
High-quality metal frame and triangles. The joint design makes it have better stability and strong carrying capacity.
The leg cushions ensure that the table remains stable even on uneven ground.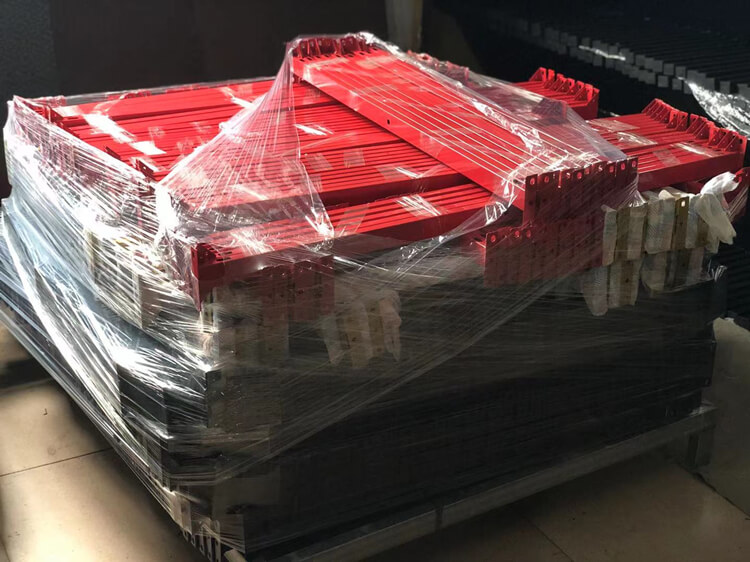 Each of our PC gaming tables is not only packed in cartons but also every part inside is very rigorously packed.
When you receive the table, it is intact, without any defects. Another feature of this packaging is to save space.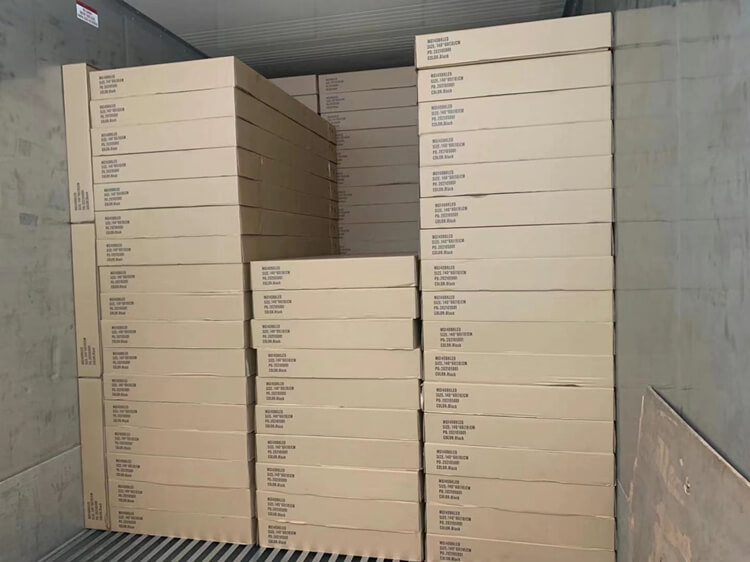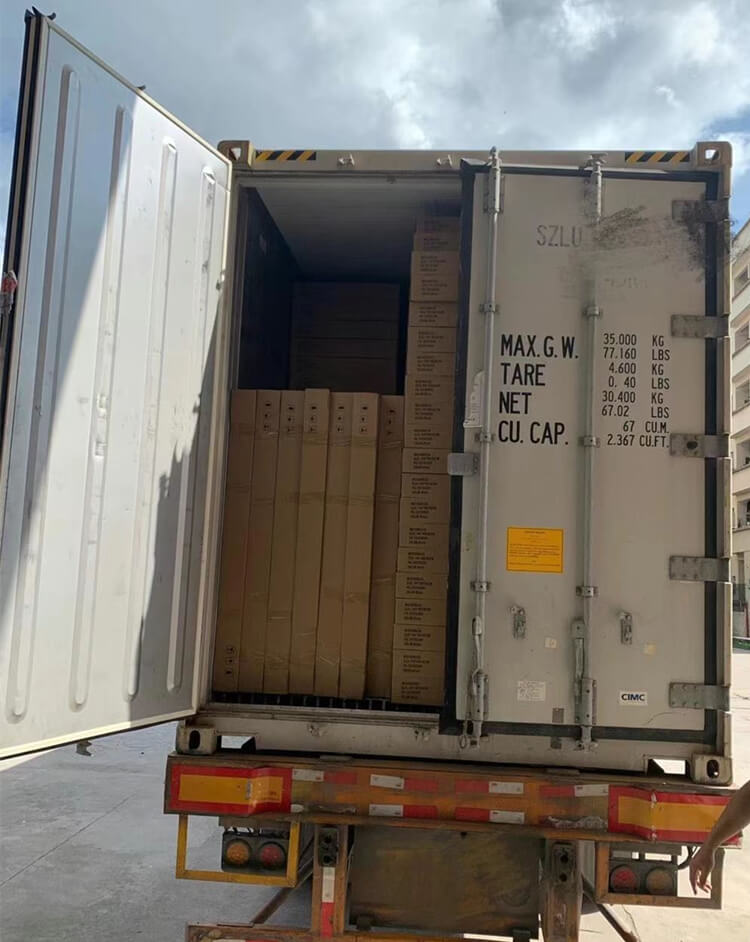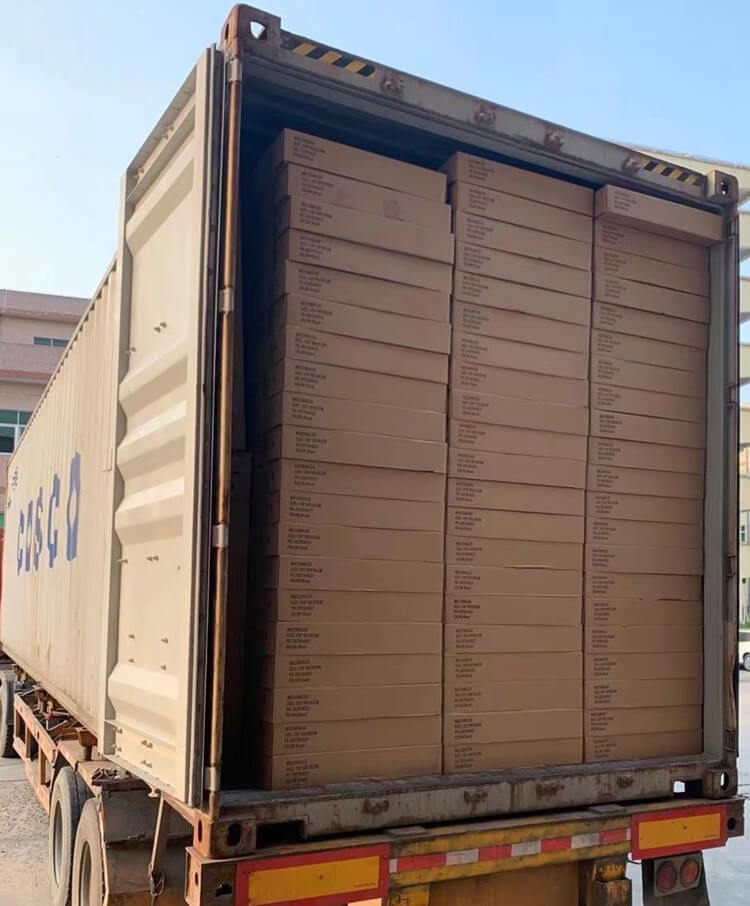 We have many styles, styles, sizes, and weights in the table below.