Limewash Chairs
As a professional lime wash chairs manufacturer, we producing wooden limewash chairs more than 8600 pieces monthly, these limewash chairs selling popular in the USA now. In fact, this design of chairs from one of our customer, we produced OEM design limewash Chiavari Chairs, and our customer also allows us to sell to other country and other customers.
Details of these limewash chairs:
1. Two pieces of bentwood seat back support the strong design and construction.
2. The seat design is the same as cross-back chairs.
3. Simply but special design
4. Regarding the colors, not only lime wash color, but also other colors as silver, gold, natural, black, brown, dark, black, and so on.
5. Four times of painting to finish these special lime wash color, the bottom painting is black, and after sanding parts to cover parts of MATT white color.
6. Stackable chairs models
7. One 40ft HQ container can load 900 pieces
8. MOQ is more than 200 pieces
9. Material: Solid wood for chairs legs, plywood for seats, bentwood for chair back
Description
Concerned Information About Limewash Chiavari Chair Wholesale
As a lime wash chairs manufacturer, we start our limewash Chiavari chair wholesale service from 2017.
In 2017, one of our biggest customers from the USA sent us one draft of the chair, and let us produce it in limewash
color.
So we improved the draft and make a sample first after our customer confirms the quality, we begun the mass
production of lime wash wood chairs. Then we always do business for lime wash wood chairs wholesale now.
From the following pictures, you can see our workshop for limewash dining chairs, you can stack all the chairs easy,
9 pieces of limewash tiffany chair also no fall down.  So if you are a party rental company, so you can save storage
space.
Also, you can move the chairs from the warehouse to the event place easily.  Of course, these limewash Chiavari
chairs can be matched corresponding chair covers.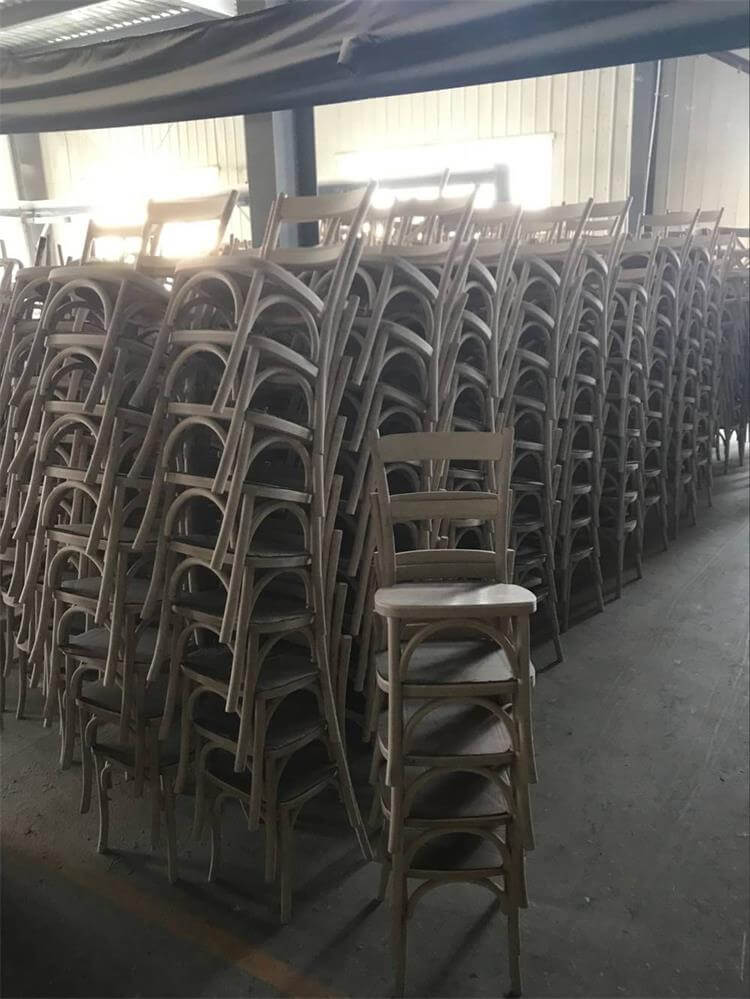 Normally, in the production steps, we assemble the limewash wedding chair's seat and back together with front legs
firstly. Our Quality control teams will inspect all the chairs one by one, mainly for the sanding works, and material of
wood, if we find bad material with big knots, we will take off it. If there is somewhere, the wood is broken, we
will arrange for someone person to modify it.
How about the quality of our wooden limewash chairs?
After our workers assemble the bentwood back with the back legs, and also our workers sand the whole chairs
2 times, once our QC team confirms the chairs are good for painting work, we will move to the next step, painting work.
As the same as before we said, we use a computer control system to paint the chairs, and experienced workers to
repair the parts where lost painting work.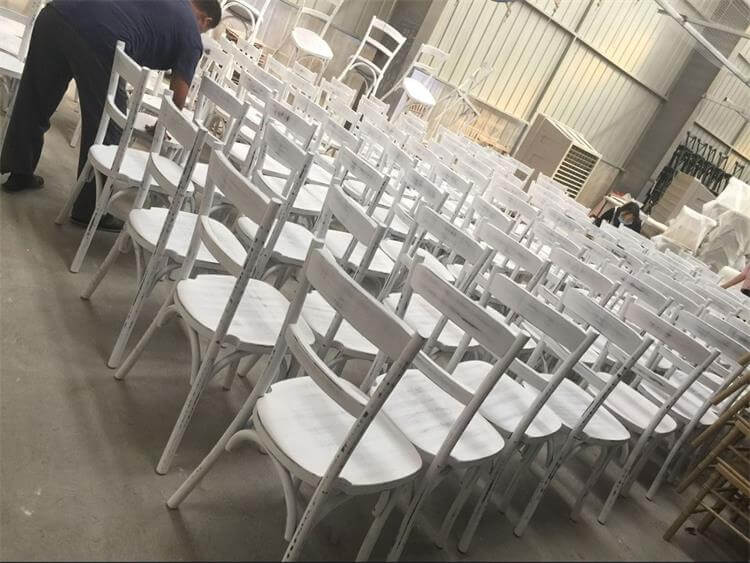 Before the package of single Chiavari limewash chairs, our QC workers will inspect the chairs one by one, after the
dryness in our no-dirty workshop, you can see very clearly the chairs, if you find little issue of painting work, you
have to select them out, and sand again, paint again, dry them again.  Even please do not forget to check the back of
the seat.
If you look at these chairs very carefully, you will find, the seats and front legs as the same as traditional crossback chairs.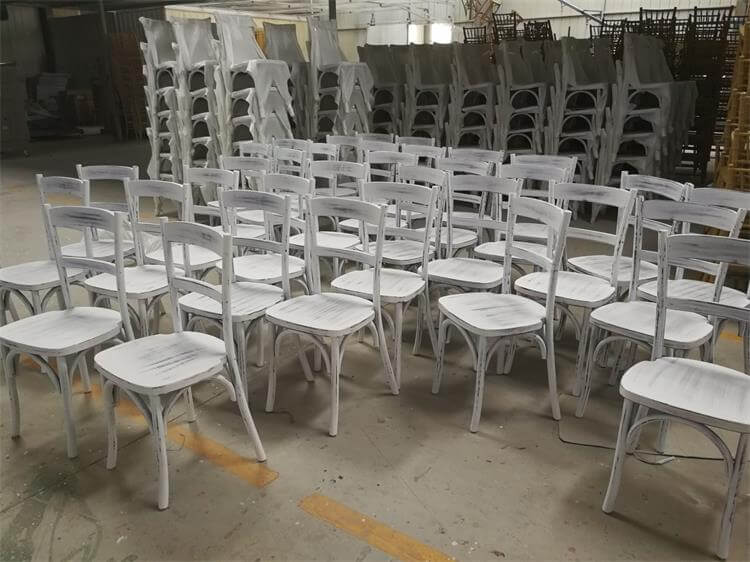 Let us show you the production processing of our chairs step by step: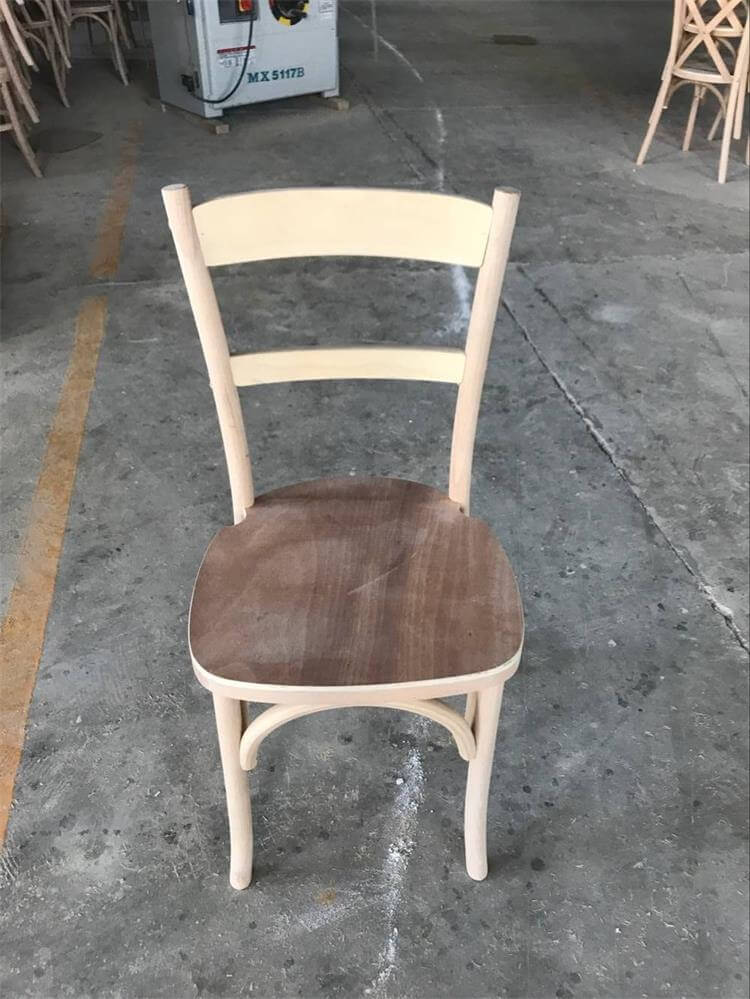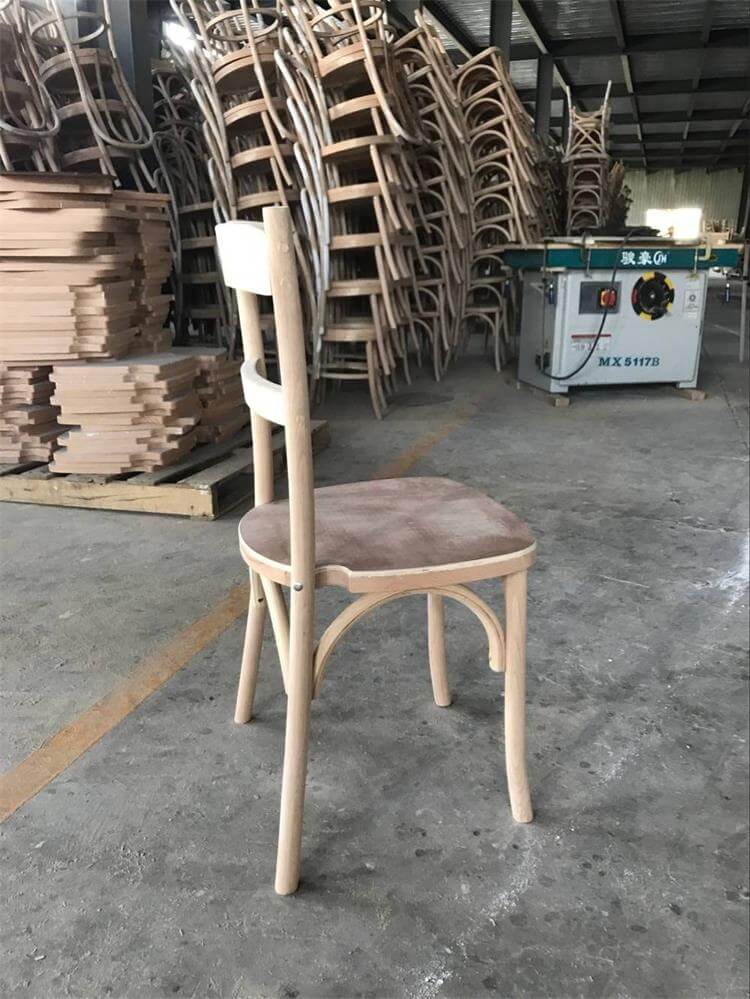 The chair size is at 42*42*89 cm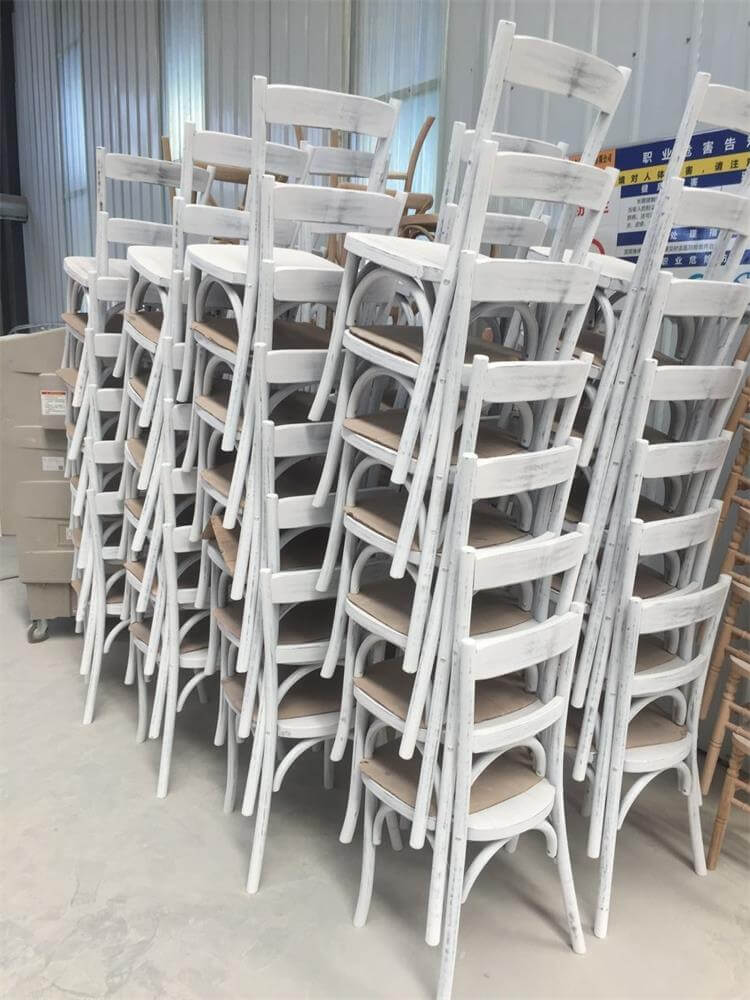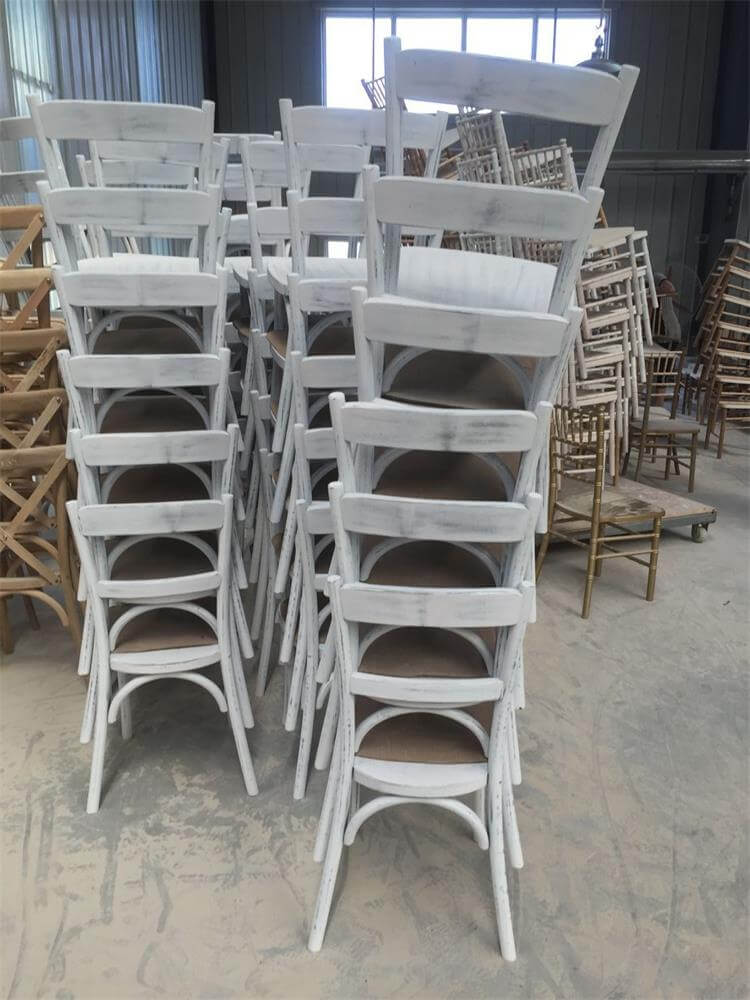 How many pieces limewash chairs can be loaded into one container?