Hourglass Chair
The hourglass chair is an ideal choice for weddings, whether luxurious or simple, due to its beautiful frame design and excellent shooting effects. This beautiful chair will become your first choice for holding indoor and outdoor events. The chair is made of high-quality paint and spray-painting technology to avoid paint peeling off.
Hourglass Chair Feature
High-quality hardwood frame.
Unique internal structure manufacturing technology to ensure the reliability of the chair.
Many different fashion designs and colors are available for various settings
No rust, suitable for indoor or outdoor use.
Description
Smooth finish on the edges of the hourglass chair and at different angles. Not only has a beautiful and durable coating,
but the reinforced base is sturdy enough to fit different people. Durable, high-quality plastic feet not only Protect your
legs but also prevents scratches on the floor.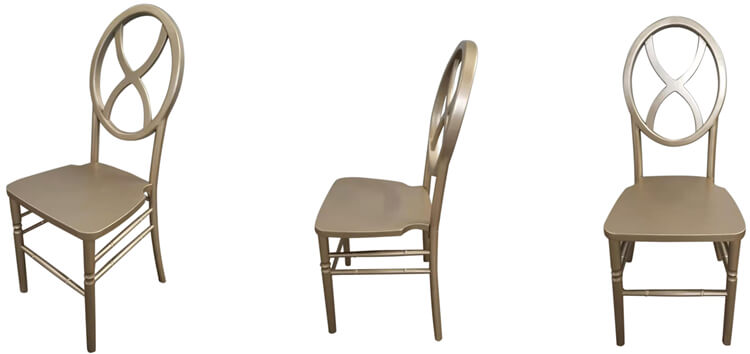 Made of solid wood, the stackable wedding chairs are then sprayed with thick oil paintings, which are not
easy to scratch the iron and leave a natural finish. The weight of the wood is also very light, so the chair is very
easy to handle during transportation and storage. The wedding stacking chairs are suitable for indoor use,
and plastic slides are placed on the legs to help prevent scratches on the floor.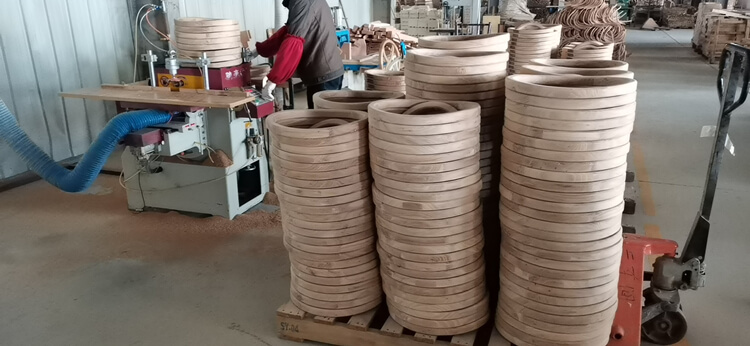 The V-shaped metal inclined top hat (angle iron) supports the bottom of the chair, making it very stable and strong.
Lightweight, stackable design, saving loading space and reducing freight.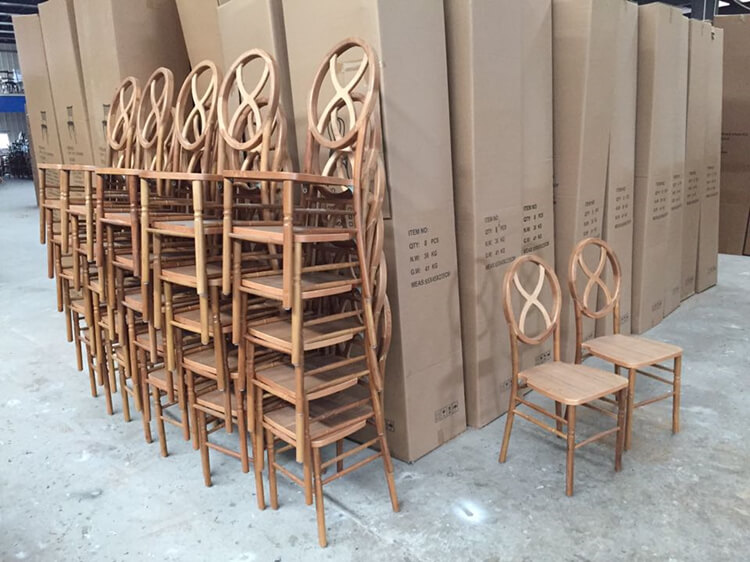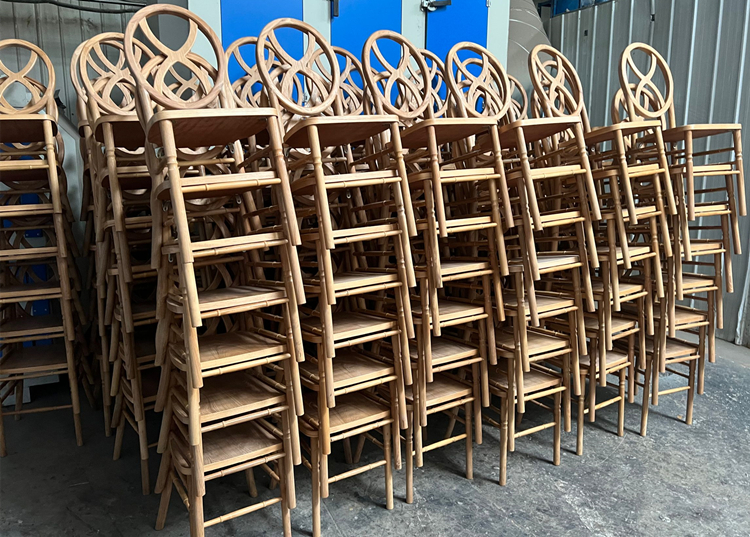 Precision perforated design. Steel flat head hexagon socket screws and locking device ensure durability.
The hourglass banquet chair has become one of the most popular chairs for special occasions from weddings
to large-scale event seats. The beautiful stacking chair is an exquisite, elegant, and practical solution for any
social gathering.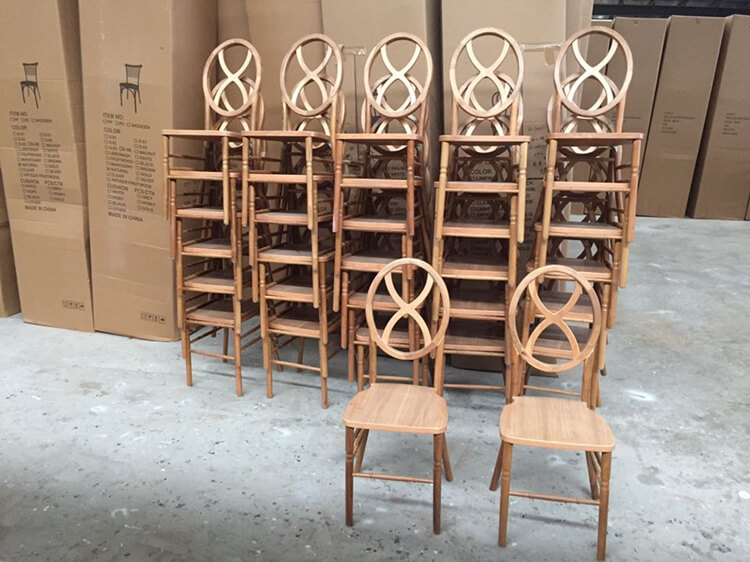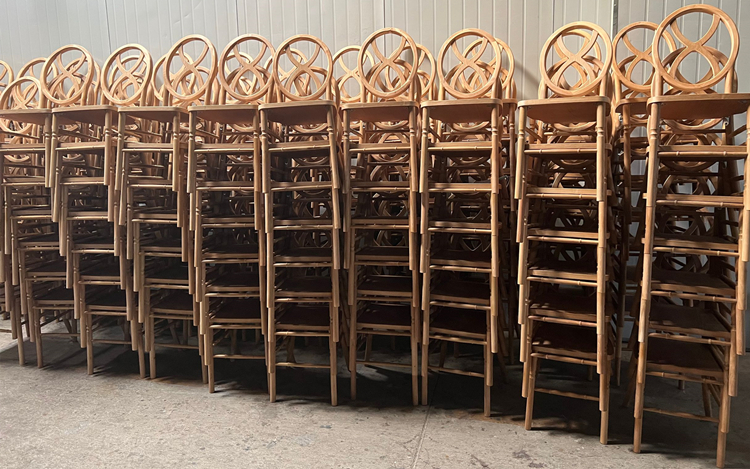 Fully assembled. Ready to use
(Save time and labor. No need to worry about screws loosening or pivot points loosening over time.)
Packing: 9 pieces or 10 pieces of stackable banquet chairs in one package. Cover PP woven bag or carton.
This stackable dining chair can provide extra seats for your kitchen or dining room. The solid wood
structure provides you with durable service, while the decorative backside adds visual interest to your space.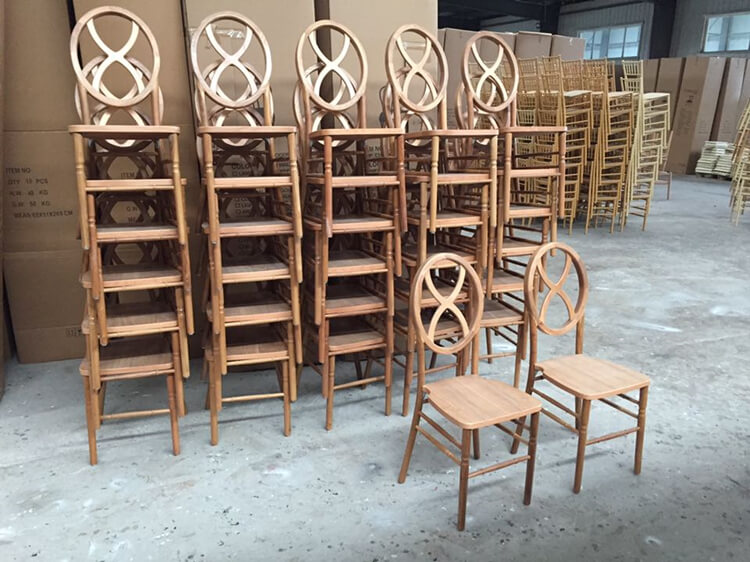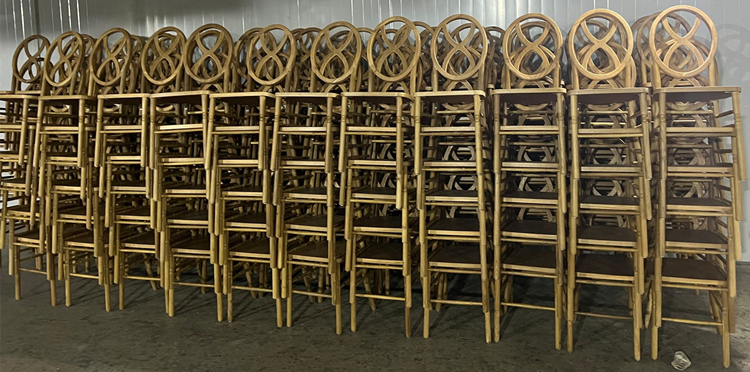 Hourglass Chair Package
Packaging Details: stacked packaging, the number of each stack will be determined according to the type of container.
Packing material: PE form + protective cover + plastic bag.
Delivery details: The production lead time is 15-25 days. The most popular mode of transportation is FCL shipping
and sea transportation.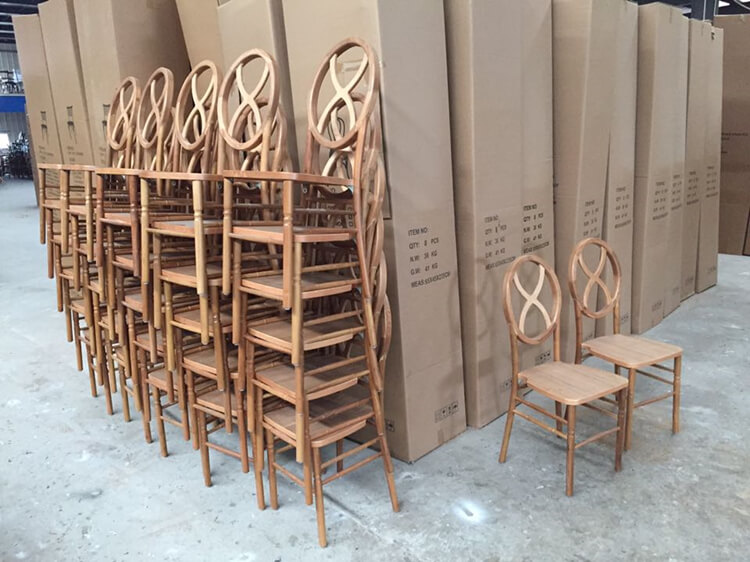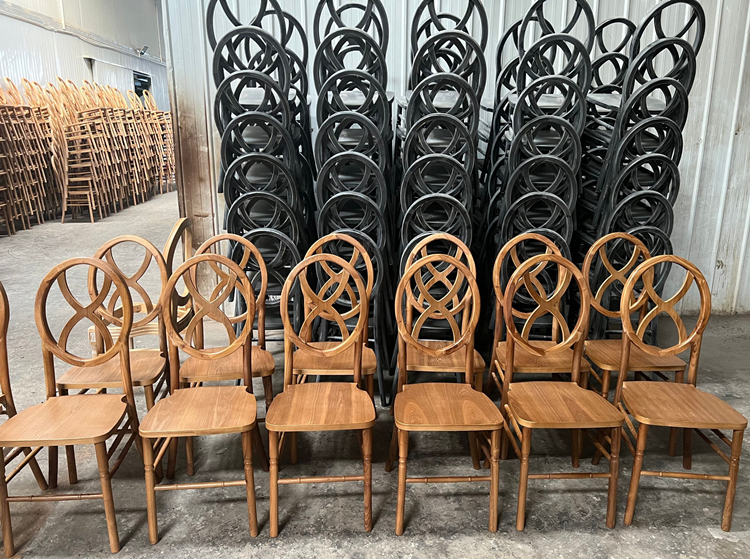 This golden hourglass chair is based on the classic Phoenix chair design. This is an hourglass style chair,
whether it is used indoors or outdoors, it is very suitable for casual and formal spaces. It can be used well
as a side statement chair or dining chair as part of a suit, wedding, party, or event.