Kid Metal Tolix Chair Manufacturer
This is our brand new high-quality chair set, which provides the perfect solution for your child to settle down and start learning or continue activities. This chair is made of high-quality steel and can support up to 220 pounds. The X-shaped bracket under the seat makes this chair strong enough for your child to use. The rounded corners ensure the safety of your children, and the rubber foot caps can protect your floor from scratches. The ergonomic backrest can provide your child with extensive support and encourage them to maintain the correct posture when sitting down. More importantly, the beautiful colors make the table suitable for different places, such as schools, homes, nurseries, etc. Don't hesitate, buy one!
Kid Metal Tolix Chair Feature
Made of high-quality steel, strong and durable
Smooth rounded edges ensure the safety of children
Stackable design, saving space, easy to store
X supports under the seat provide additional support and stability
Brand new high quality
Foot caps protect your floor from scratches
Ideal for families, playrooms, schools, nurseries, etc.
Suitable for children aged 3-6
The beautiful colorful coating surface can quickly attract your child's attention
The ergonomic backrest makes your child feel more comfortable
Description
This kid metal tolix chair is sturdy and beautiful, and very sturdy, making it a wise choice for active children.
Use these durable and sturdy chairs to illuminate your home or classroom. Buy these quirky modern chairs
for your child. Its compact size facilitates space-saving stacking, the sturdy steel structure makes them last
longer, and the stylish design provides comfort for any children's space. These fully assembled metal
children's stacking chairs are available in bright or neutral colors of your choice.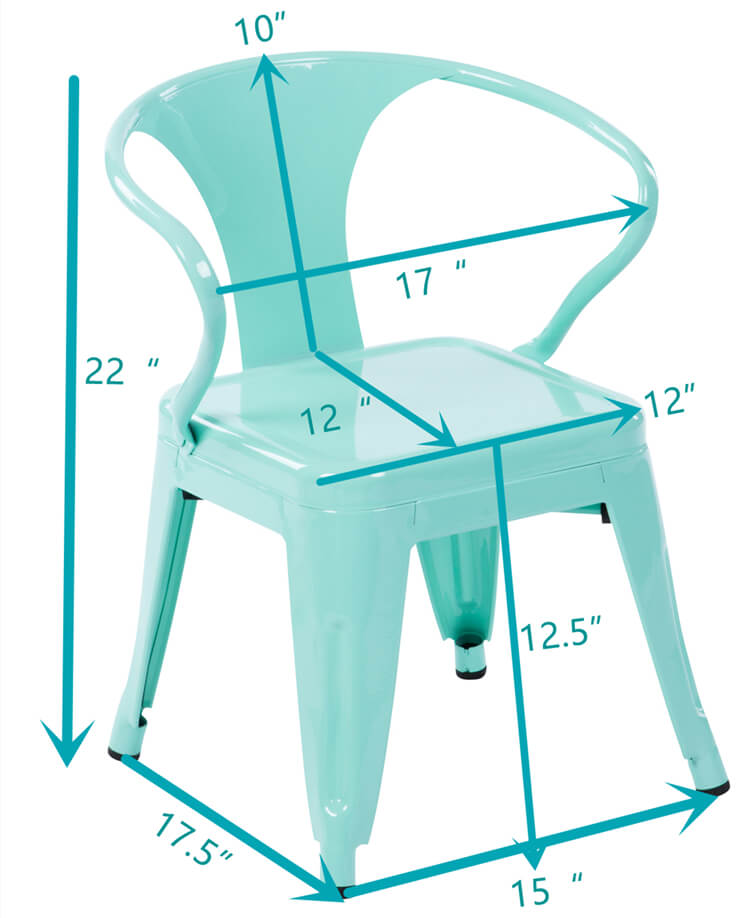 Careful Detail Design:
The four corners of our kid metal chair are rounded to prevent children from being injured and ensure their
safety. More importantly, the perfect height and curvature of the backrest will make your child more comfortable.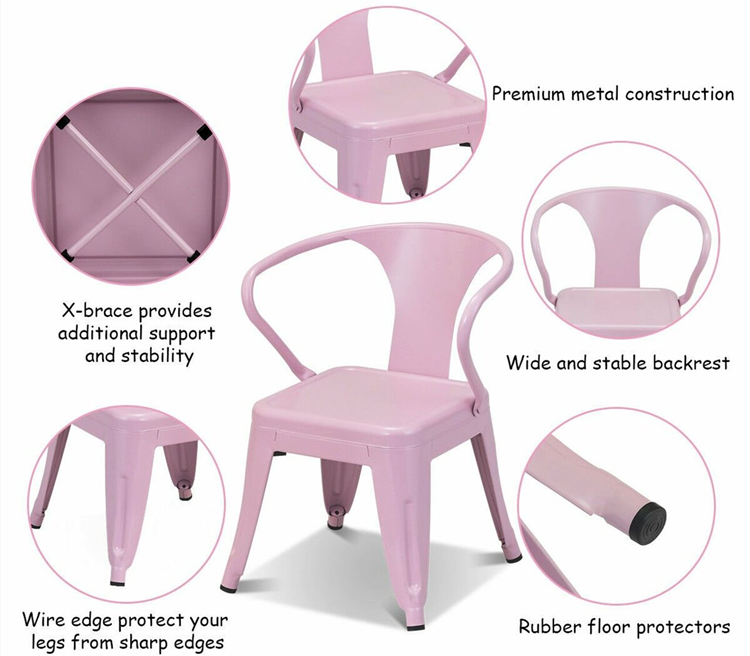 The child Tolix chair adopts the same technical design as the adult Tolix child chair. It is made of a 1.0 to 1.2 mm
metal plate and is powder-coated for indoor and outdoor use. The armrest design makes the chair safer and safer
and more comfortable. The chair is usually sold together with the matching table. It is widely used in kindergartens
and families. Children like it as learning chairs, game chairs, and dining chairs.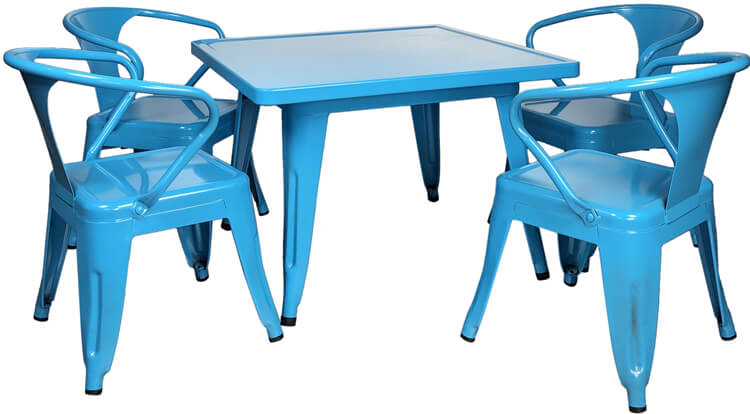 They have a smooth powder-coated surface to protect them from scratches. They are also equipped with
rubber floor slides to protect the floor. These chairs have a load-bearing capacity of 500 pounds, and there
is a cross brace under the seat to provide extra stability.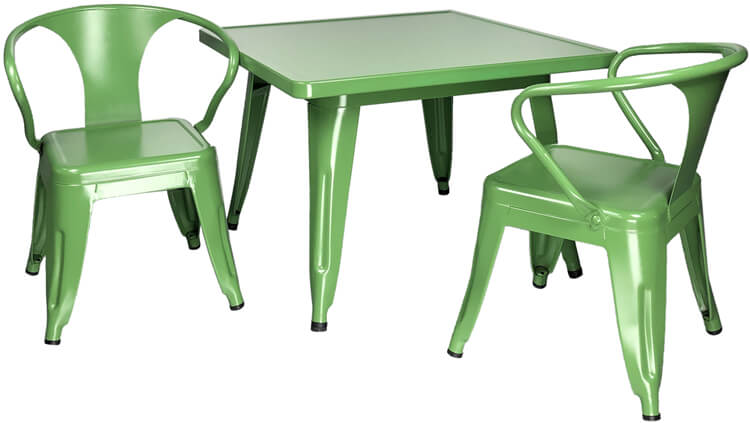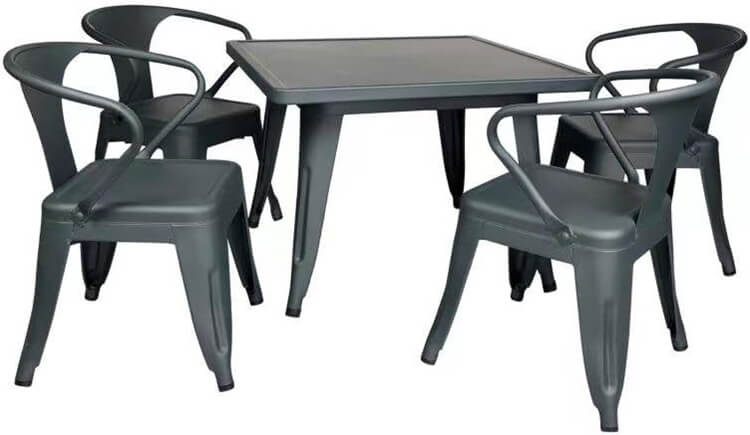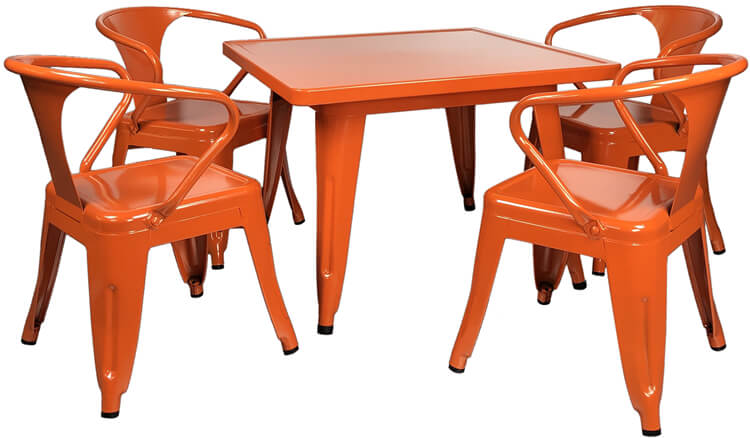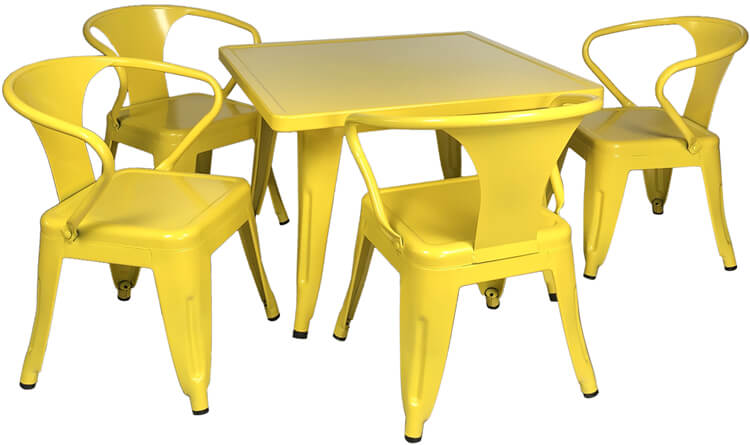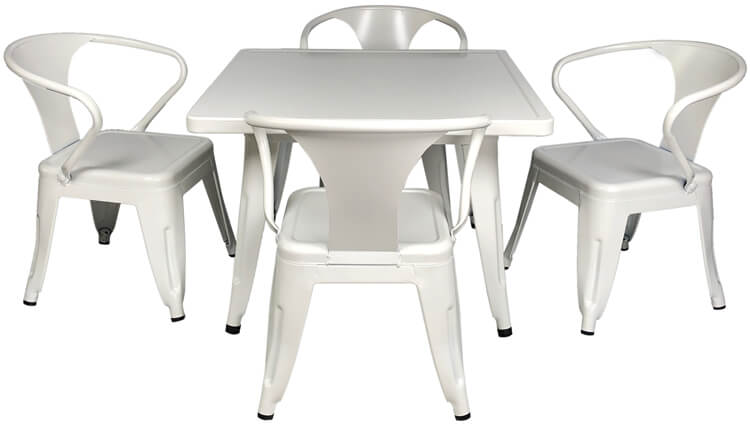 The seat height of this children's Tolix chair is about 31 cm, which is the same height as most children's chairs.
In winter, you can choose a small cushion on the chair. There are yellow, white, black, green, blue, red for you
to choose from. Bright colors can attract children's attention, making meals and learning fun.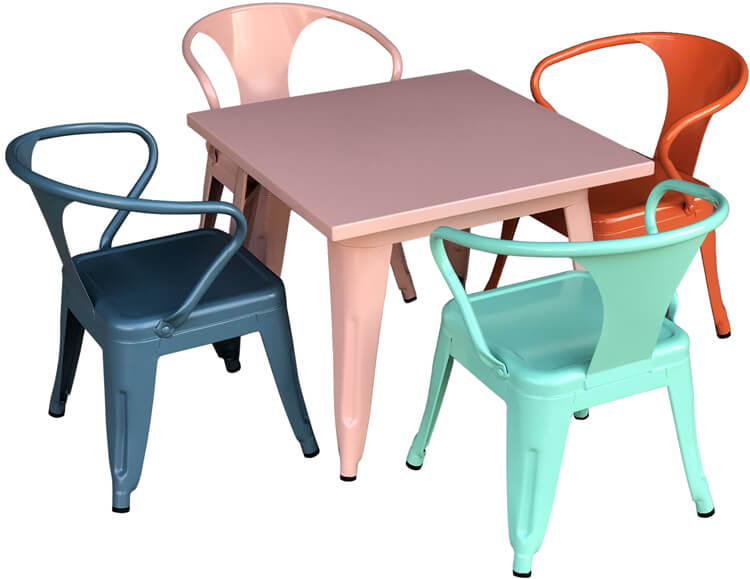 These stylish and colorful indoor/outdoor metal Tolix armchairs will add a cool retro-modern look to any room,
place, or environment! Very suitable for restaurants, restaurants, or terraces, can easily adapt to different environments!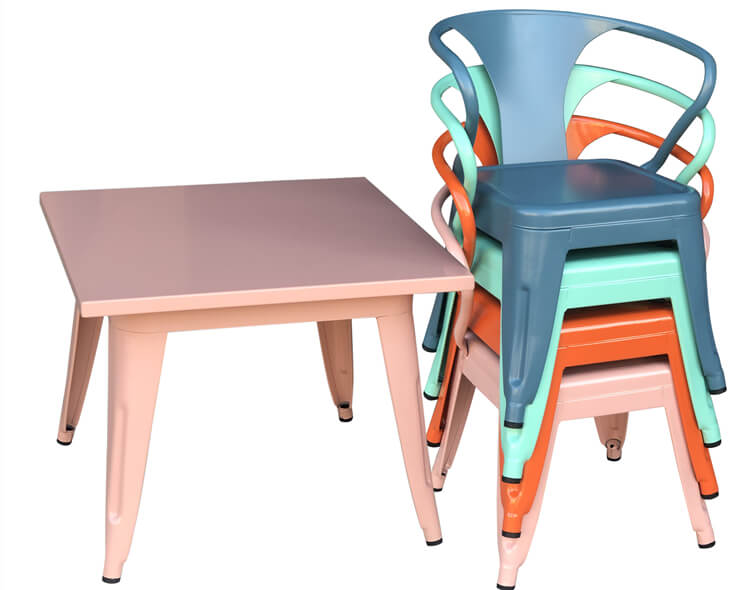 Kid Metal Chair Stackable
The kid metal chair is lightweight and can be easily stacked up to 8 heights for storage. The frame is designed
for all-weather use, making it an excellent choice for indoor and outdoor environments. In order to live longer,
care should be taken to prevent prolonged humid weather.
It has a strong iron structure to ensure durability, and most importantly, stability. This kid metal Tolix chair
measures 62x36x36 cm and is suitable for children between 2 and 5 years old. The seating space is very
generous,as is the backrest. The arms wrap around the body to ensure comfort and safety.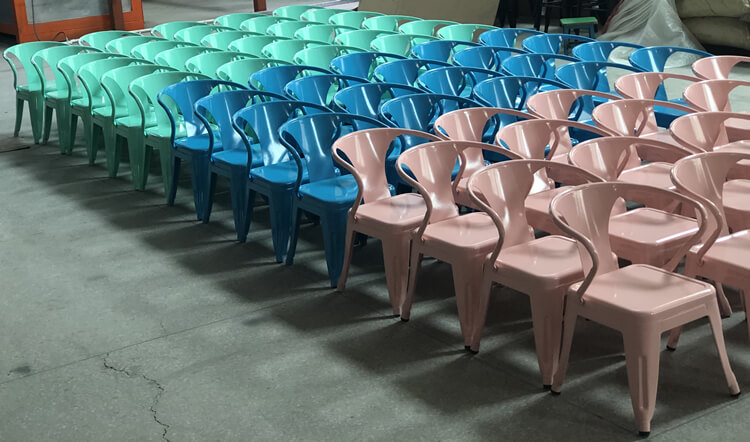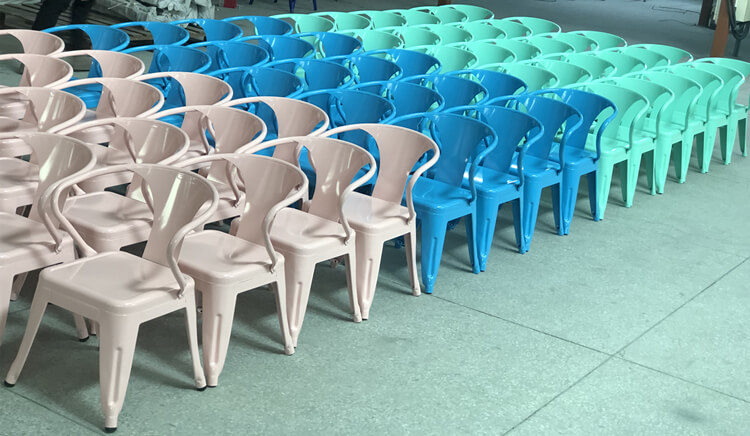 Convenient and space-saving design:
Each set includes two fully assembled chairs, so your child can invite friends to play together. When you
don't need these chairs, the stackable design is easy to store and saves space.