Master Chair Supplier
Qingdao Blossom Furnishings Limited is a resin master chair factory in China.Not only is the back of the chair its most attractive feature, but it is also characterized by the full and empty space created when three different backrests bend into curved cross lines and meet on the seat.And the four seedling legs are spacious and comfortable.
Master Dining Chair Feature:
Material: dyed modified polypropylene
Size: W 57 x H 84 x D 47 cm, seat height: 46 cm
Packing size : 71 x 55 x 95 cm ( 4 pieces )
Chair net weight is 3.8 kg
Offer a variety of colors
Suitable for outdoor use and stacked storage
Wipe carefully with a damp cloth to clean
Color available: White, black, red, blue, green, orange, clear, smoke
Loading quantity: 288 / 616 / 724 pieces for difference containers
Description
Designed for outdoor use and available in a variety of colors, this practical yet stylish master chair is stackable
and ideal for simple storage. The Master's chair is supported by four slender legs, wide and comfortable. The
distinguishing feature of this chair is obviously its backrest. The curve formed by the interlacing of three
different strands forms solid lines and depressions, forming the backrest and gently flowing into the edge of
the chair. Lightweight and practical, it can be stacked and can be used outdoors.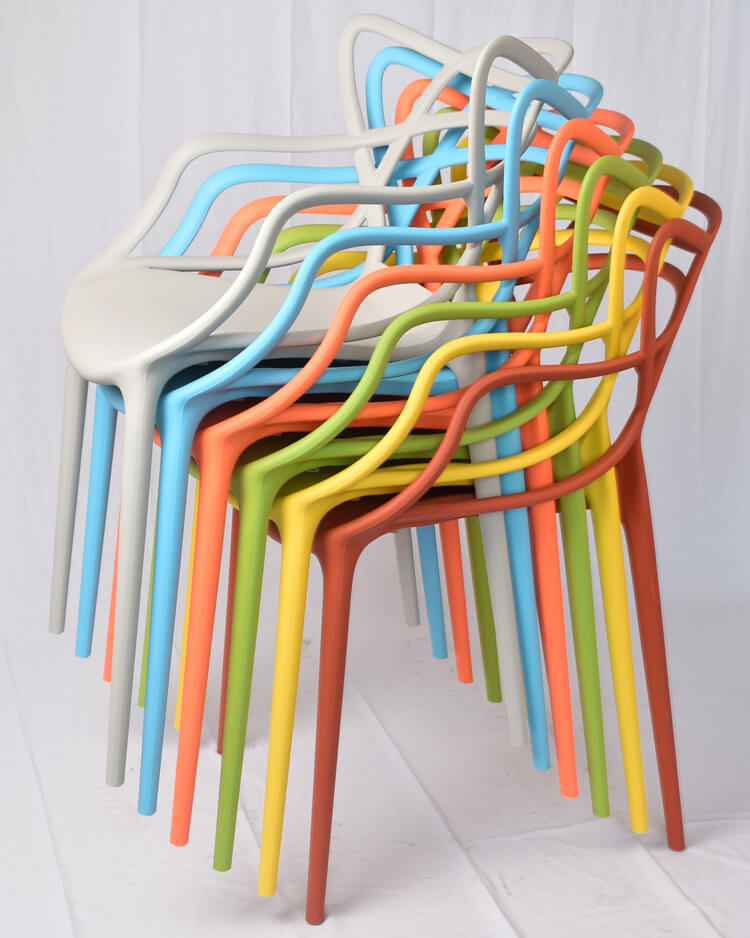 Master Chair Save a Space
Despite the spacious seating, the modern design is very compact. In addition to being lightweight, the chairs
can be stacked up to four levels, making them difficult to place.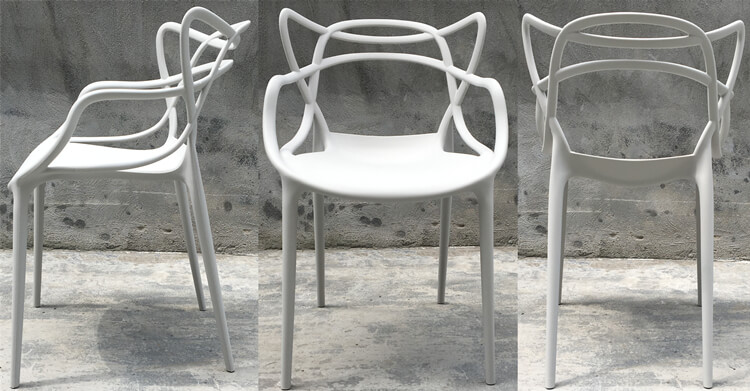 Multi-function satisfies longevity
Because of its versatility and durability, the master chair is suitable for everyday use. This is a durable durable design.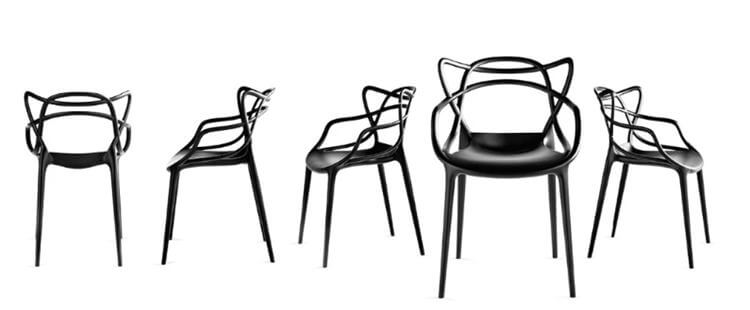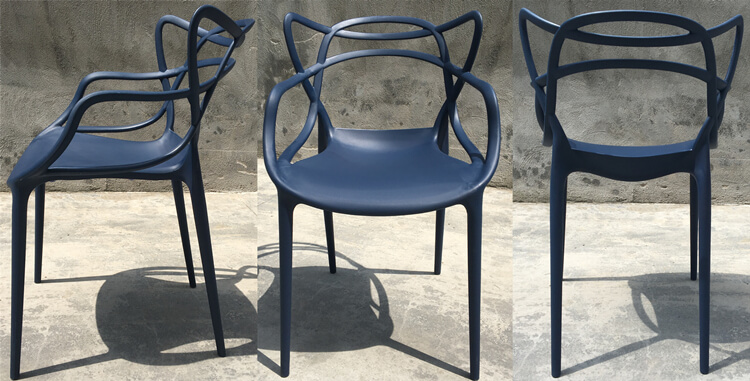 We use a professional machine to shape it at a time, and then we will manually polish it to smooth out the
extra area of the chair.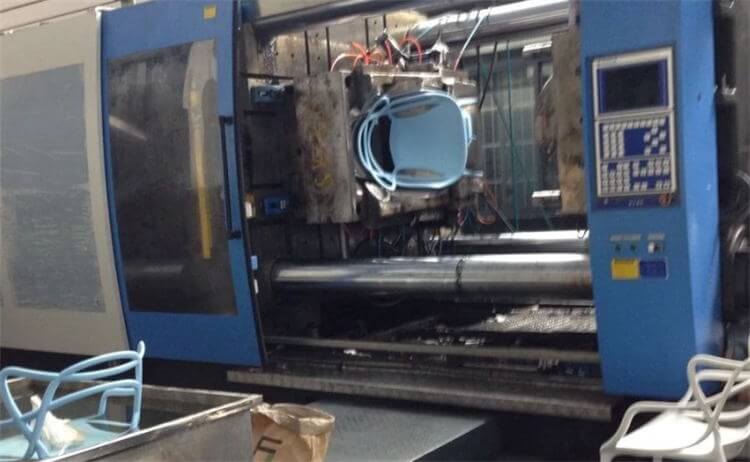 What color can you produce?
At present, our main colors are white, black, red, green, blue, orange, dense color, smoke gray, and other
different colors.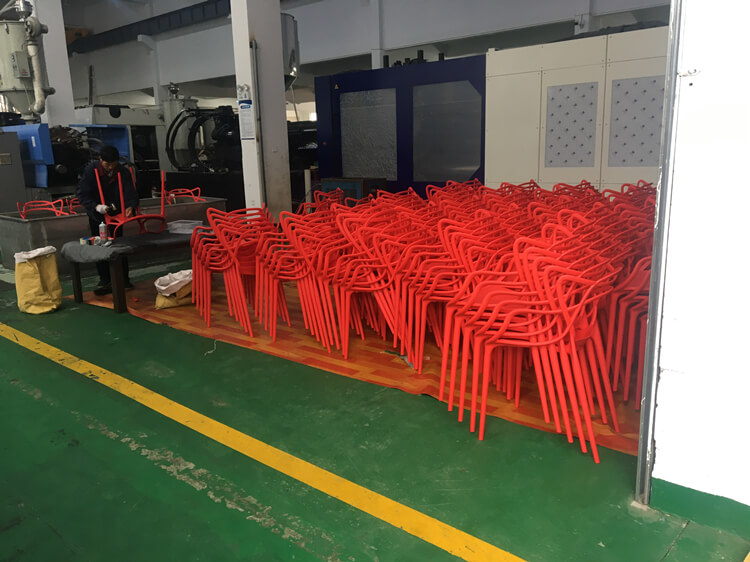 The material of this chair is polypropylene plastic. Not only is there a variety of colors to choose from, but
it's also durable.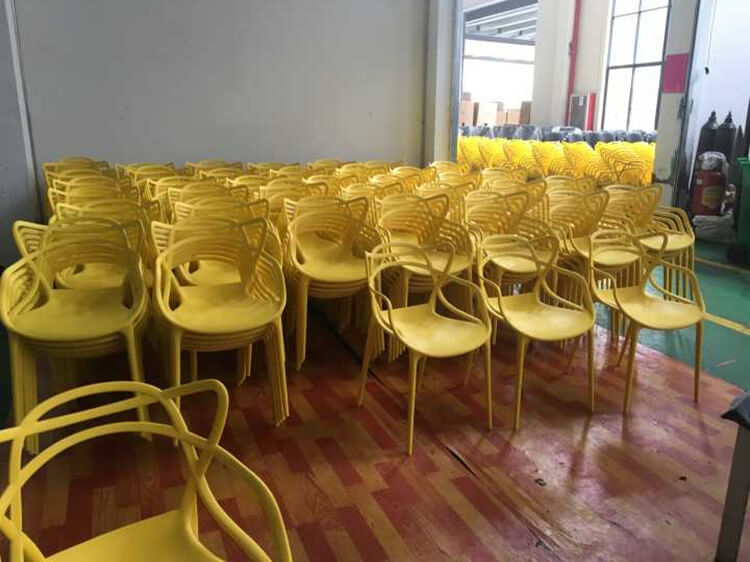 We pack the chair in a packing bag first, and then pack it in a carton.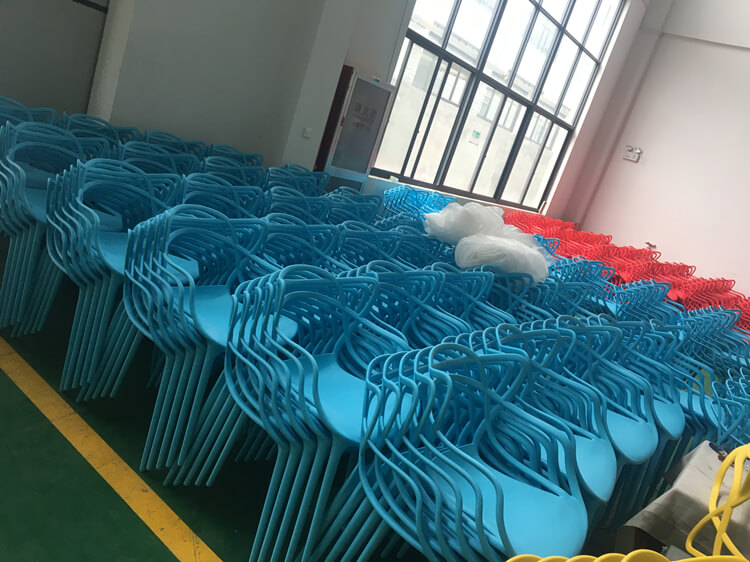 Versatile and Stackable
A fun and versatile seating option ensures you are impressed in a variety of Spaces.
Even better, they are specially designed to stack and make it easy to clean up the space when needed.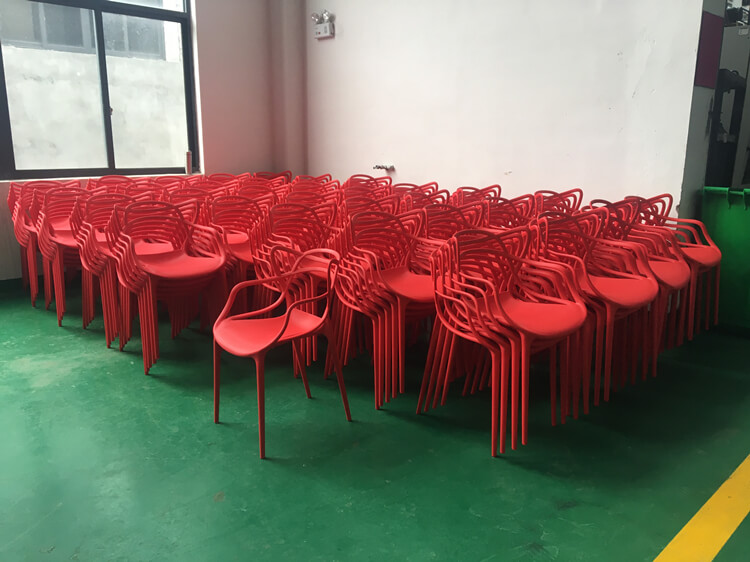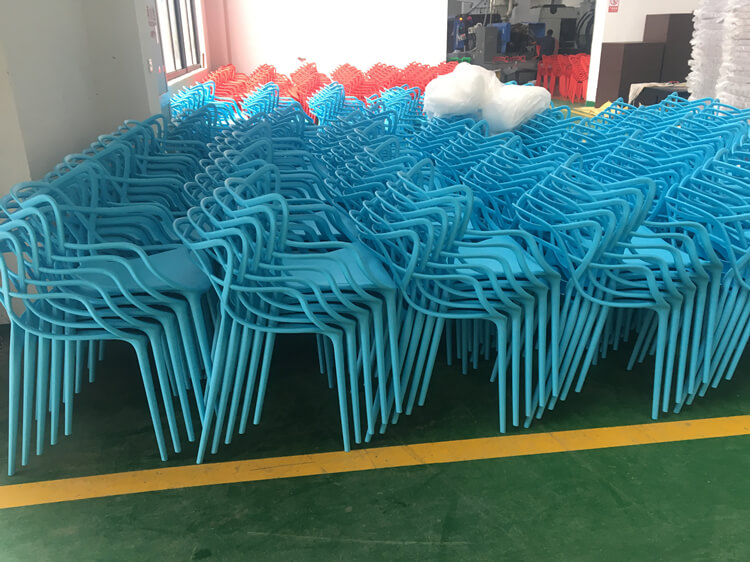 The clear outlines are intertwined into a mixture of winding twists and turns, combining original and
charming styles. Lightweight, practical and stackable, Masters can also be used outdoors.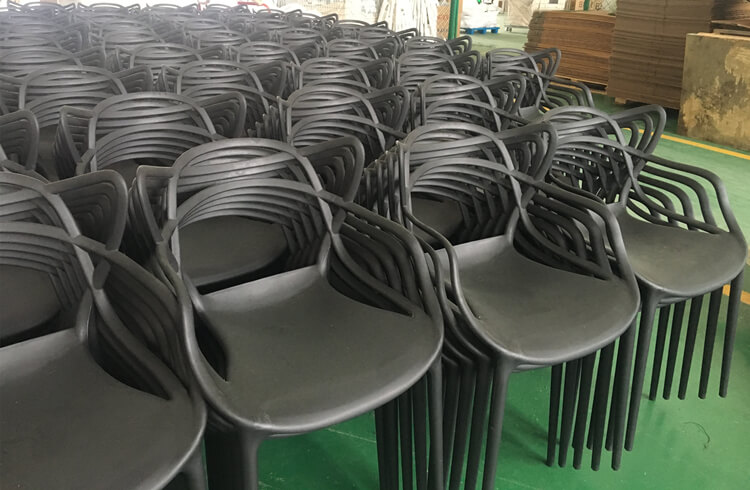 The Masters' seat has four slender legs and is spacious and comfortable. The backrest of the chair is of
course its most fascinating feature, which is characterized by the fullness and empty space created by three
different backrests falling to meet on the seat to form a crisscrossing curve.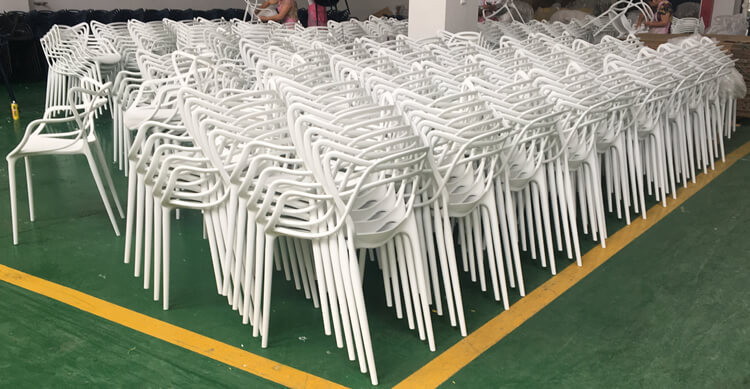 Our chair packaging is made of plastic film, and then the chair back and seat are packaged with bubble film.
Then the underside of the chair legs will be wrapped in a paper shell.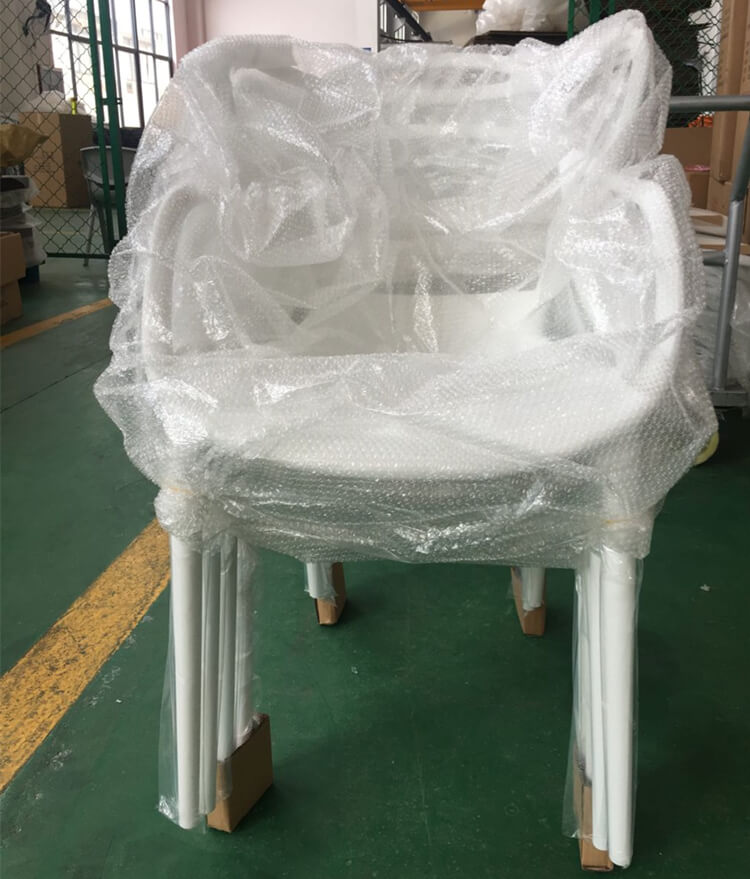 Then we pack it in a cardboard box, usually a cardboard box can hold four chairs. Our cartons are all
custom-made for the size of the chair. It fits this chair perfectly.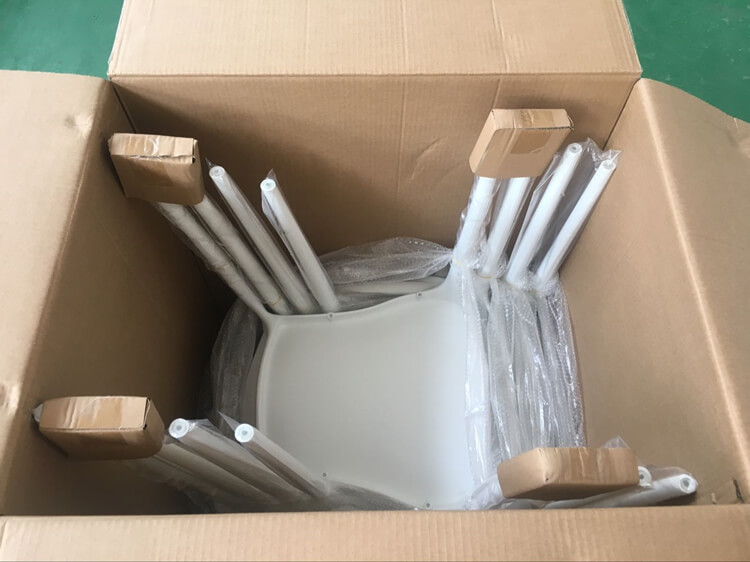 Our cartons are marked with the color of the chair and the size of the cartons.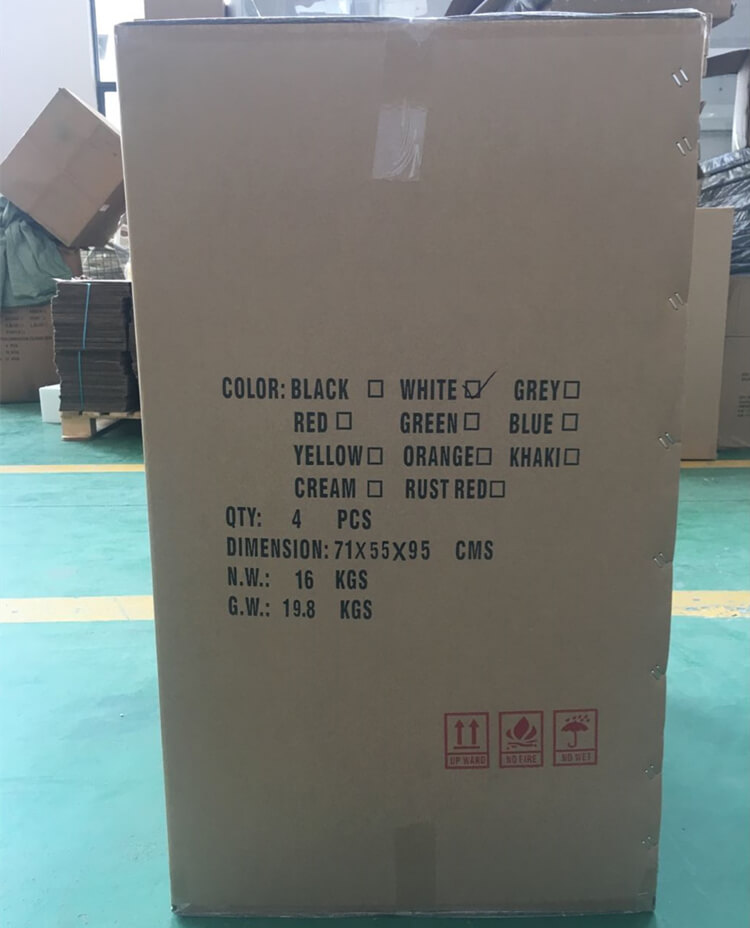 Our carton can be placed neatly in the container, and no space will be wasted.
How about the quality of our master chairs?
In this picture, you can see that the chair has a strong load-bearing capacity, does not deform after being stressed,
and its quality is excellent.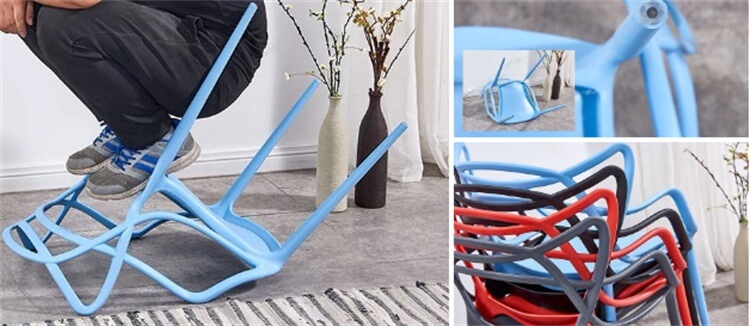 These chairs can be found in museums, company lobbies, hotels, restaurants, and homes. They are an iconic
design that has quickly become popular all over the world.
Application of our chairs
Because of the strong waterproof, these chairs are widely used in outdoor leisure places, courtyards, and so on.
Moreover, these chairs can be matched with many chairs, and present a very good effect.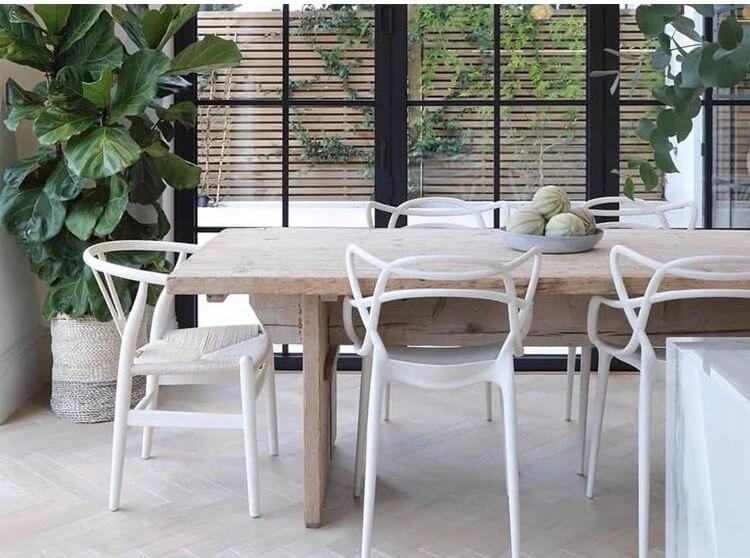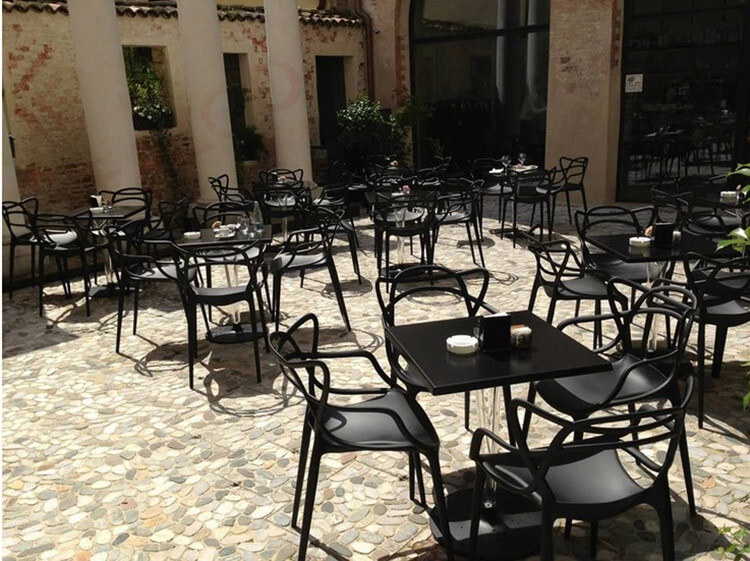 These chairs with very competitive prices as well as eames dining chairs .