Eames Dining Chair Manufacturer
We wholesale Eames dining chair worldwide. More than 4 models of Eames dining chairs for your choice made of ABS material. our Eames chairs have Elegant and fashion European design, styling and with a seamless finish, our Eames chairs can be Easy cleaned, our emes chairs lighter than glass and with steady high quality, strong as the metal aluminum. Also, our Eames chairs with competitive price and Long term use than other material. Our Eames chairs Can be recycled. Also the organic chairs Transmittable is better than glass and plastic.
Packing Details:
4 pieces will be one box, one box is about 0.2 cbm
Chair backs: 63 x 55 x 48.5 cm (10 pieces)
Chair feet:  43 x 43 x 86.5 cm (5 pieces )
Description
As one Eames dining chair manufacturer, we offering kinds of difference eames dining chair more than 19 years.
These dining chairs are so popular in restaurant and hotels.
Please kindly check the following details of eames chairs details, at moment, we face the most competitve about
these chairs, because some very small factories offering very lowest pricing
What is the material of our Eames Dining Chair?
Wood: We use solid beech wood to produce chair legs
Hardware: We choose hardware no rusty.
Plastic back or ABS chair back: we only accept nice quality of pp or ABS material
Our chairs come with 4 plastic sliders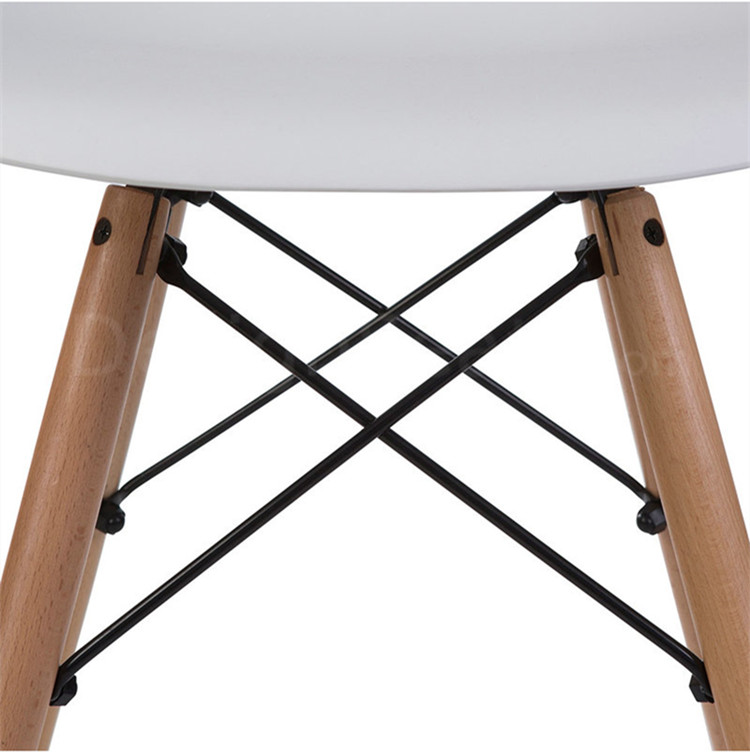 But we insist on high quality of pvc chair back and wooden legs.
we also use good quality of metal cross parts for these white natural  dining chair.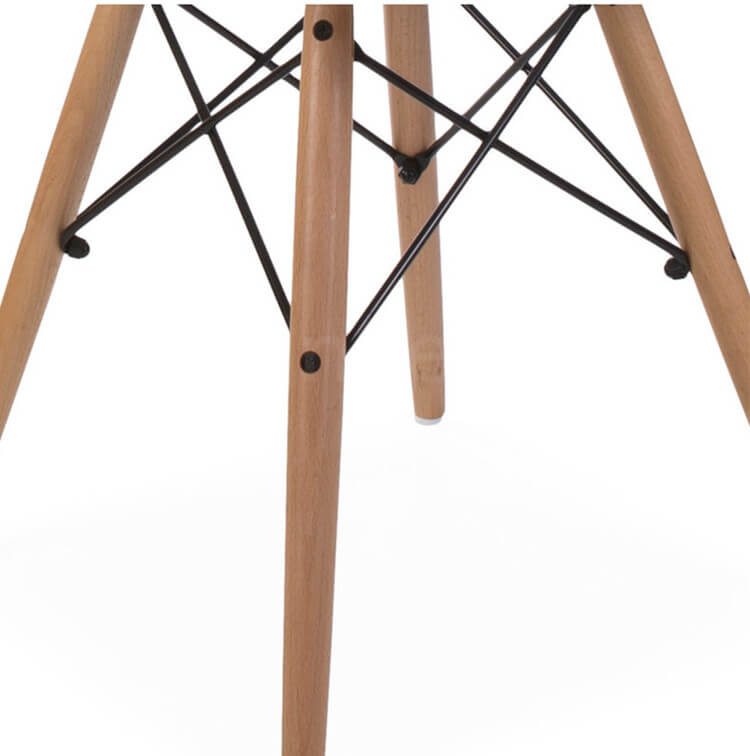 At moment, when you attend Furniturer show, you will find some factories offer very low pricing of eames chairs
from Hebei or Guangzhou, sometime because they would like to offer promotion pricing, another side, they will use
not good plastic material to produce the chairs.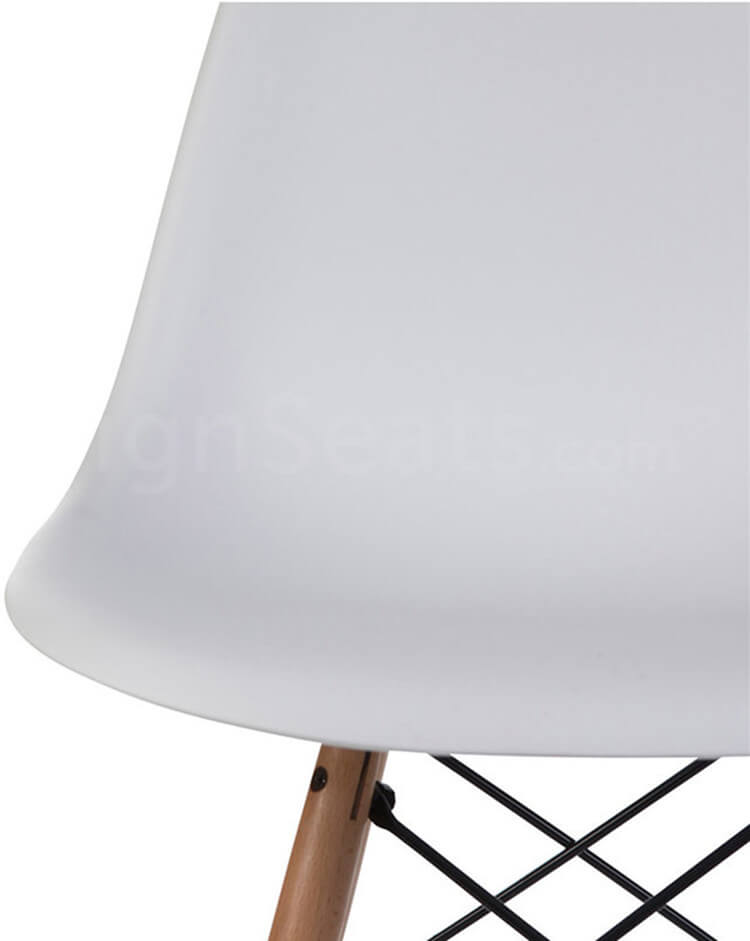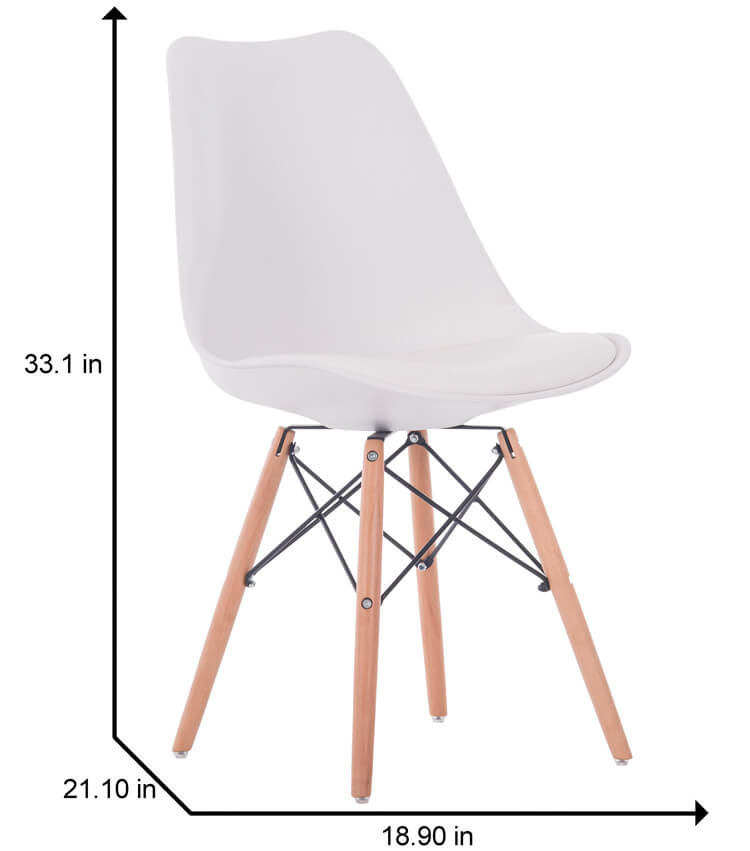 Regarding to the color, we can produce different color of chair back, yellow, blue, black, etc.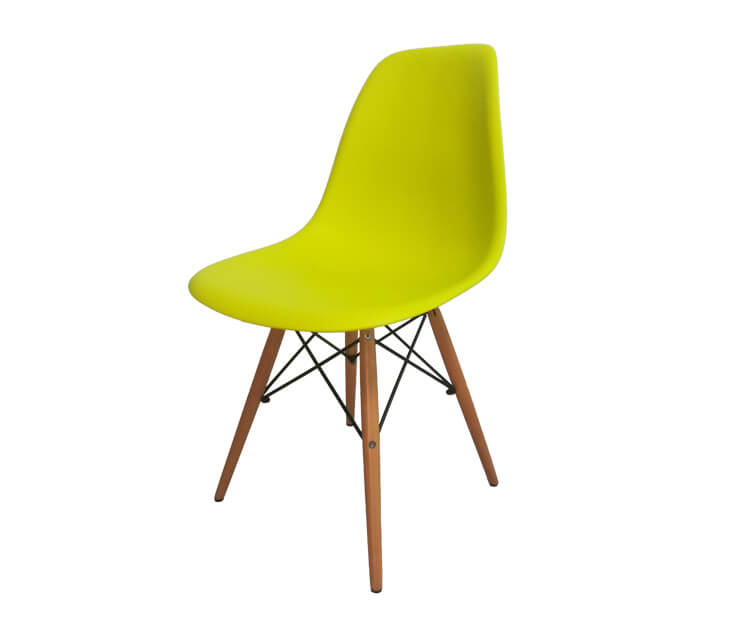 What about rocking eames dining  chairs? Yes, we have, please check the following photos as well.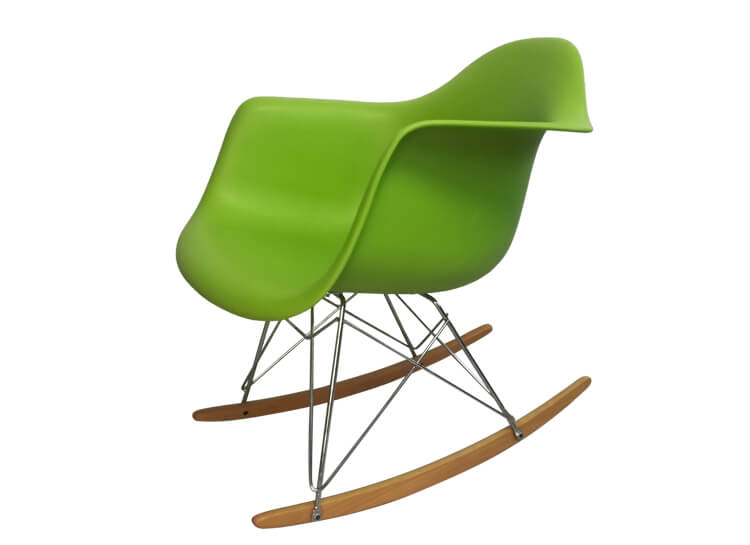 Also you can choose fabric material as the chairs