Wooden Windsor Chairs
Qingdao Blossom Furnishings limited is a Windsor dining chairs factory. We wholesale wooden Windsor chair for sale worldwide. Wooden Windsor chair originated in the late 17th century to the early 18th century in Britain. Wooden Windsor chair named because of one small town called Winsor. Since 1730, wooden Windsor chairs forward to the USA as the original. So you can see showing everywhere in the ordinary people home, country INN or wealthy mansion. And Qingdao Blossom Furnishings limited producing wooden Windsor chairs from 2011.
Description
We produce wooden windsor chairs from 2012, and we can offer wooden windsor chairs one container in 3 weeks.
The whole white elephant wood is made of North American FAS grade white oak, with a beautiful shape.
Let us show you the details of our wooden windsor chairs closely.
The very smooth chair back showing the stain on the chairs very clear. Normally we use ash wood to produce these
chairs. One side, it is very strong and hard wood, another side, the chairs have very nice out looking.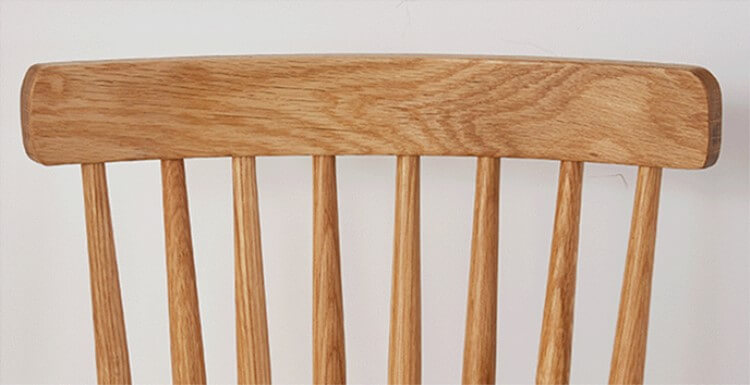 The details are delicate, hard, smooth and immaculate. From the below picture, you can see very clear about
the seat shape, when you seat on it, it is very confortable. Natural color is so beautiful and popular as wooden
dining chairs.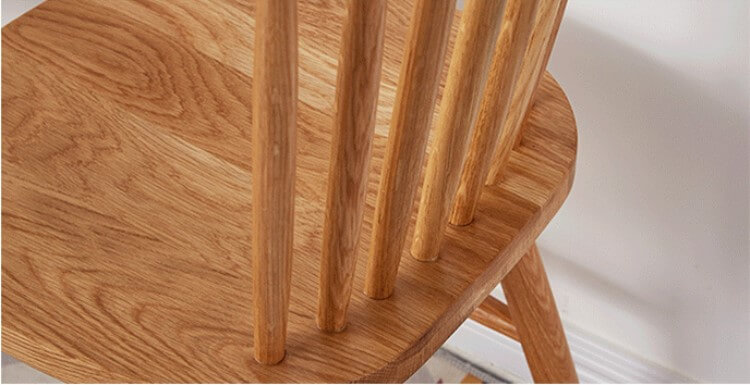 Bottom reinforced, slightly concave seating surface. please check the size as following;