Mayflower Farm Dining Table
In Blossom Furnishing Limited, we are extendable dining table manufacturer, we bulk mayflower table wholesale. Mayflower farm dining table is made of solid wood including table legs that can be assembled. These products are the perfect seating for any big event. Mayflower farm coffee tables match perfectly our cross-back farm chairs. Dining tables are an important factor in every home as this is where most of the meals take place and the family gets together to socialize. Mayflower farm dining table is made with recyclable materials to protect our environment and has a unique fragrance. The natural color of the wood will fit your outdoor to make you feel closer to nature.
Description
Mayflower farm dining table is made of pinewood (there is an option to choose a different material).We only
accept wholes business for our mayflower tables.
Material of our farmtables, we use 100% solid pinewood to produce difference size of farm tables, and we selling
our wooden crossback chairs and wooden farm tables to all over the world.
Let us show you how to produce Mayflower Table: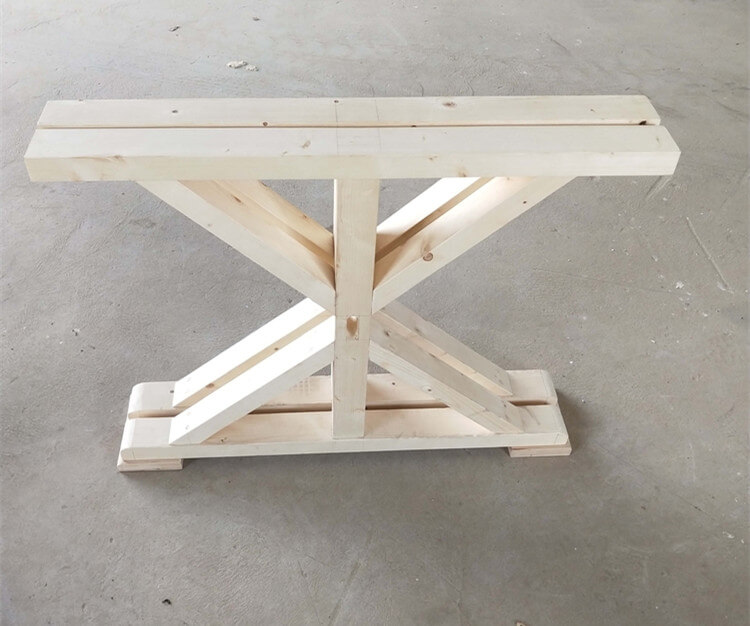 We accept custom order for difference design andi difference size of wooden farmhouse tables.
Put the two legs of the table on both sides. A small piece of wood under each leg helps the legs stand on their own for easy installation.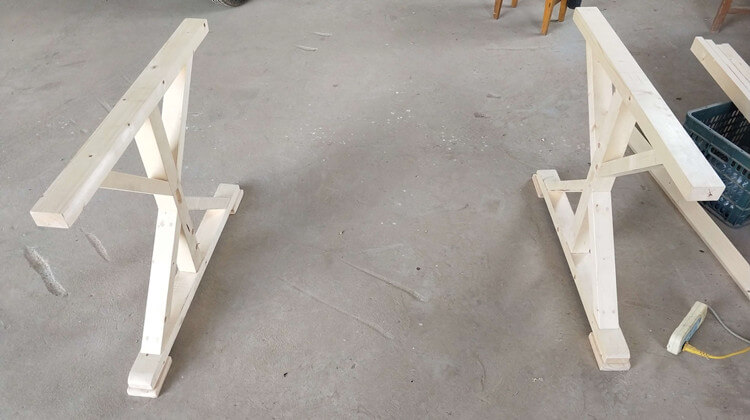 At either end of the Mayflower farm table, there are two grooves made of wooden sticks. So all of the tables will
be very stronger and no broken during transportation.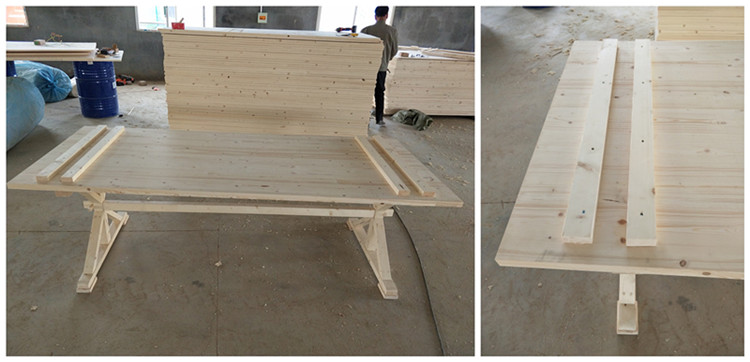 Put the legs of the table into the groove of the table, and the table can be fixed.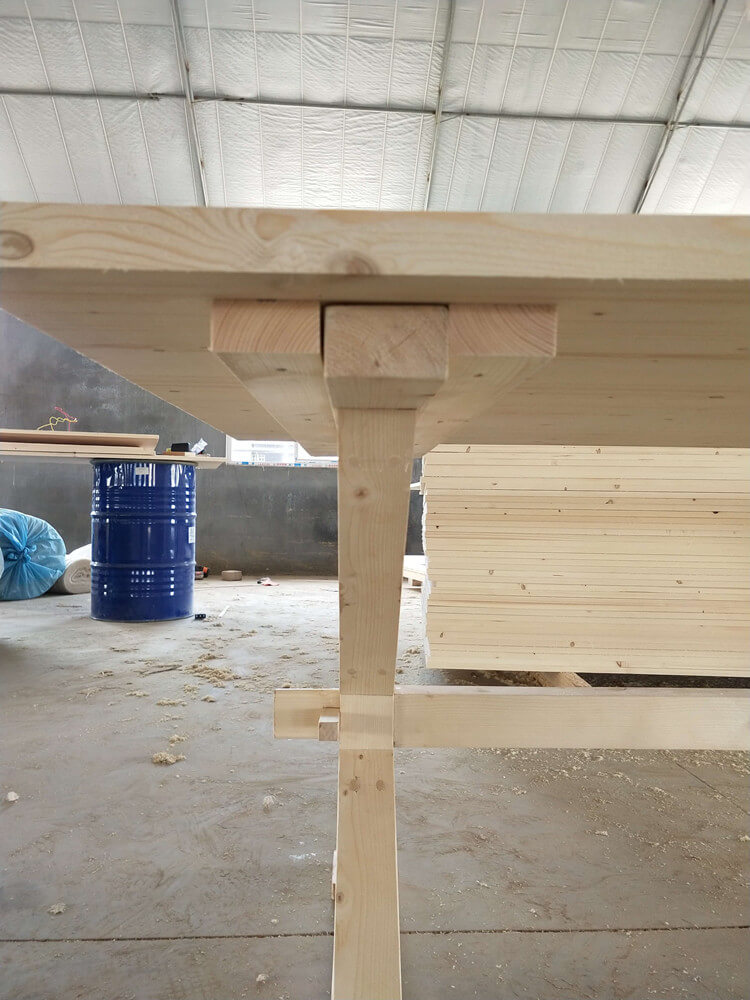 And finally, the installation of the wooden farm dining table. The dismounting of this table is so simple that
one person can put it on.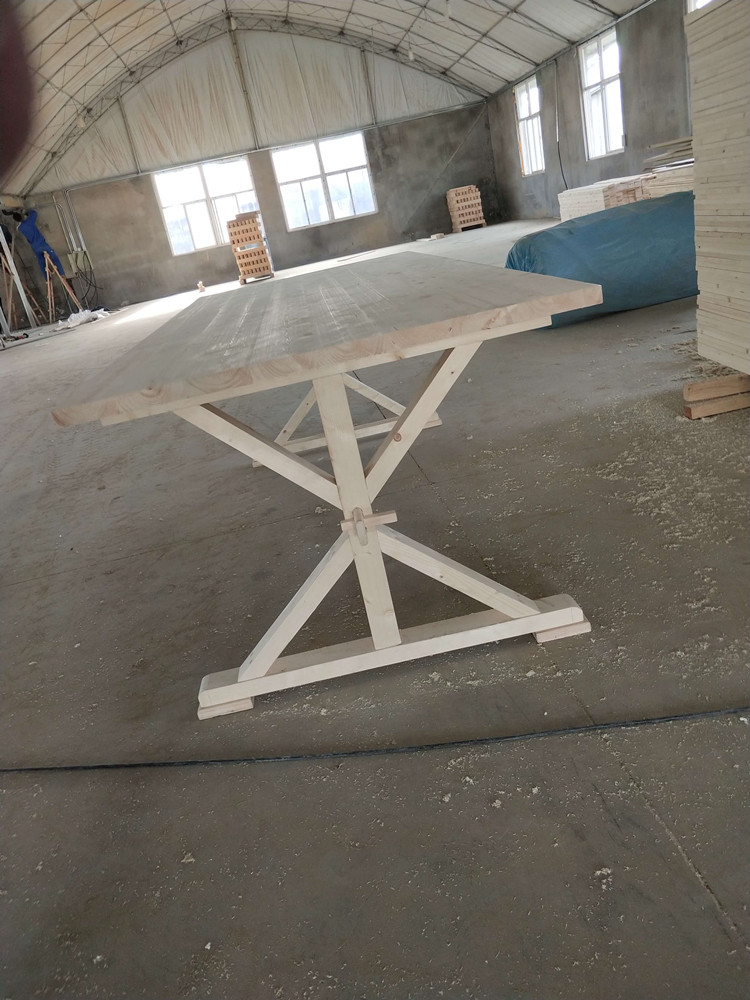 The finished products produced by our factory are beautiful in any environment. You can match these farmhouse
tables use of woode crossback chairs, that will be exactly match.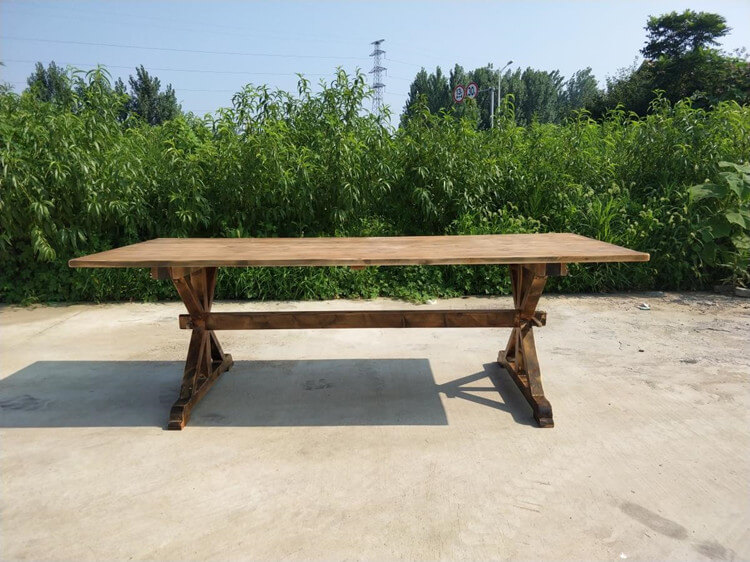 The Mayflower farm table in the living room or dining room will change the overall style of the interior. Any chairs that go with are perfect.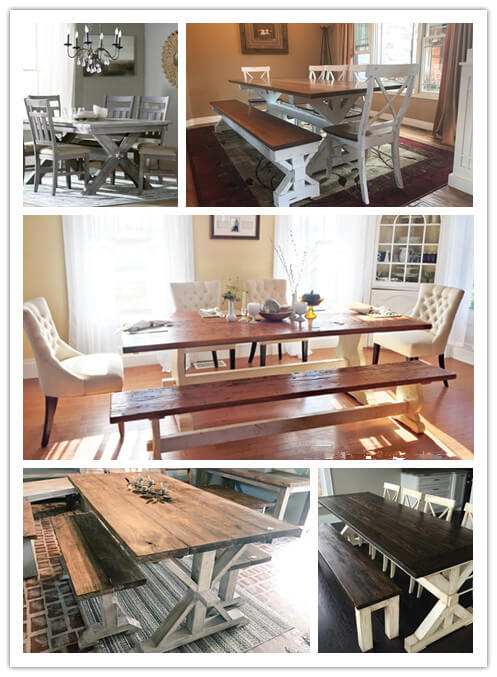 Mayflower farm dining table is also beautiful for outdoor use to take rest and relax thanks to his solid wood. This table is perfect for a small family gathering outdoors.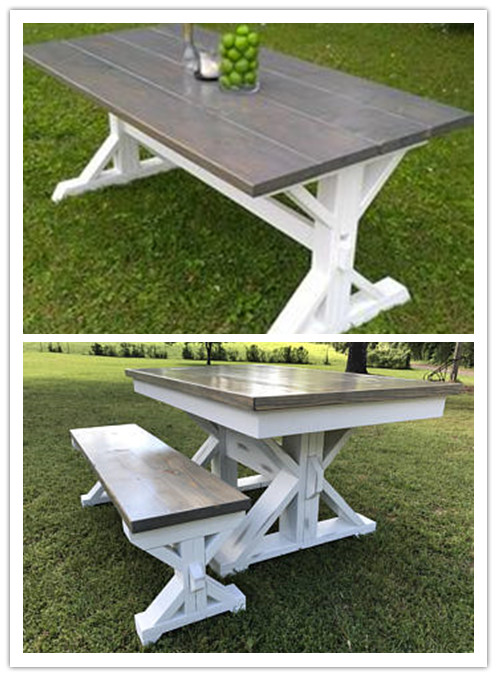 Packaging:
Mayflower farm dining table packaging process. We package our wooden farm dining table with a layer by polypropylene bags,airform, and leatherette to avoid scratch and damage in the course of transit.
The loading of our wooden farm dining table(according to your requirements)
-loading with box
-loading without box