Plastic Dining Chair Manufacturer
Qingdao Blossom Furnishings limited is a plastic dining chair factory. This modern white patio chair can instantly add visual interest to any outdoor space while providing a sturdy seat that can support 550 pounds. It is made of polypropylene plastic and has a weatherproof structure that can maintain its original state even when exposed to various weather conditions. In addition, with this chair, you will get an artificial wicker design without any maintenance.
Plastic Dining Chair Feature
Frame durability: waterproof; anti-ultraviolet; anti-mildew; anti-rust
The final details of the chair are done by skilled craftsmen who polish the wood to a smooth surface.
Mesh belt structure allows rainwater to penetrate directly to achieve rapid drying
Suitable for indoor and outdoor use
Product maintenance: Wash with mild soap and water. Can be rinsed with water.
Size:50.5L*46.5W*85.5H*45.5SHcm
N.W:3.37kgs
Chair Price: $15.The price is very favorable.
Description
This outdoor modern plastic dining chair is a must-have for your next warm-weather dinner. They are made of molded plastic and come with a quick-drying perforated bucket seat-so if the weather is bad, you can immediately go back to the party. The chair is supported by four splayed legs, with a hint of medieval style. Then, when the weather gets cold, you can stack these chairs for easy storage.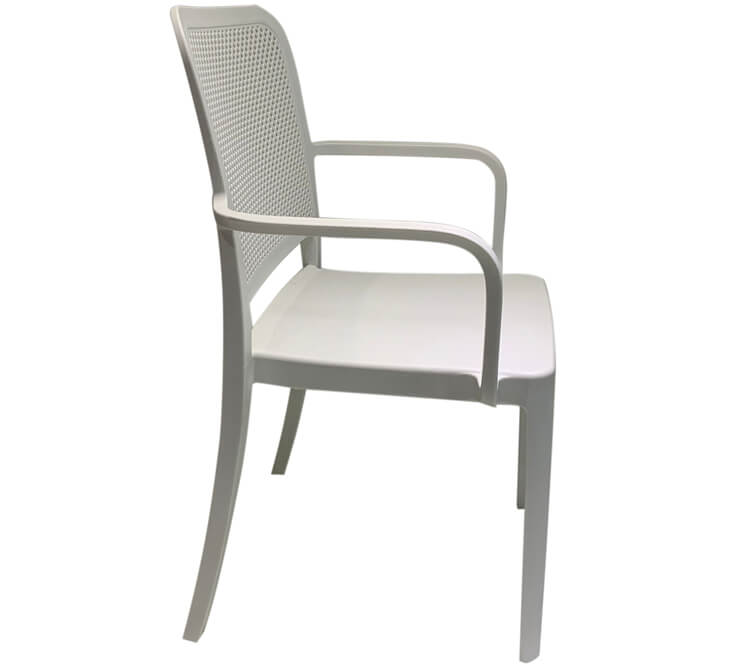 The modern design of this key chair has a rich personality and will give your space an unlimited personality. Each chair is molded from heavy-duty white hard plastic and has a unique backrest design with cutouts. These chairs can be easily stacked and are versatile, and will be fully assembled.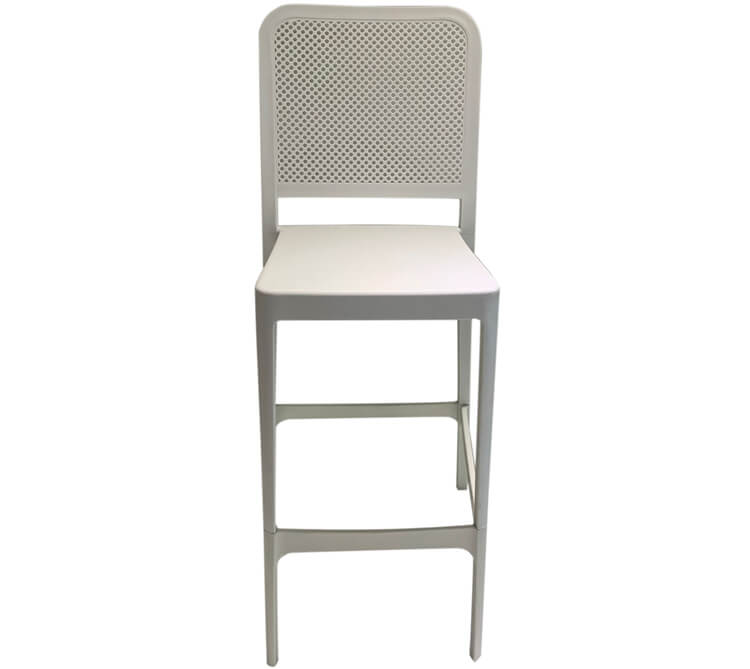 In terms of seating, no two restaurants have the same demand. You can find plastic dining chairs suitable for indoor restaurants and terraces exposed to the weather. Our modern plastic dining chair styles are durable and can withstand the wear and tear caused by daily use, so you can ensure that your purchase can withstand the rigorous test of the restaurant business.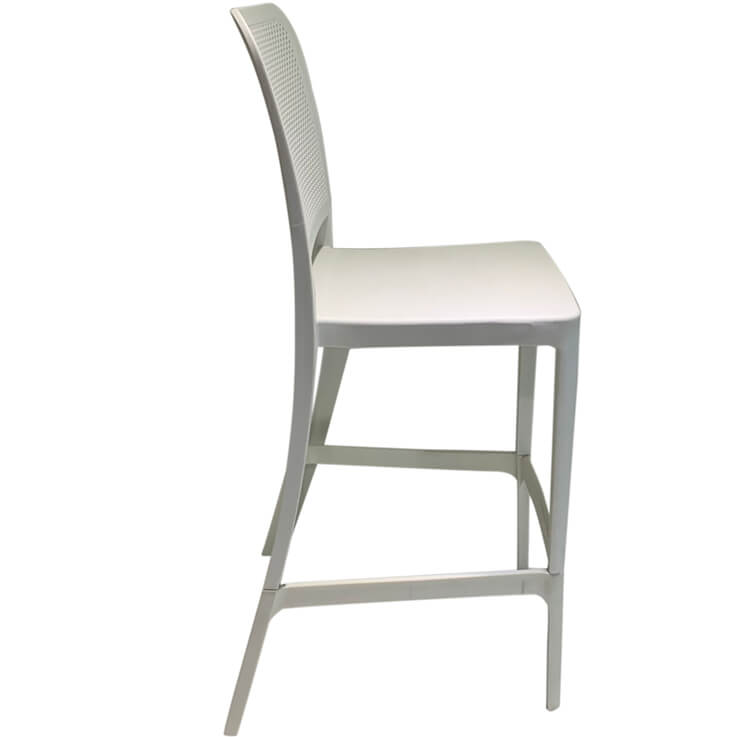 Dining chairs are ideal for those who wish to adopt a clean, modern look for their home. This modern stackable dining chair is not only made of a single mold but also made entirely of hard and durable plastic. Because it is stackable, this design is very suitable in smaller spaces (such as apartments and studios) and in environments that are often cleaned and rearranged (including modern restaurant chairs). To clean, wipe with a damp cloth.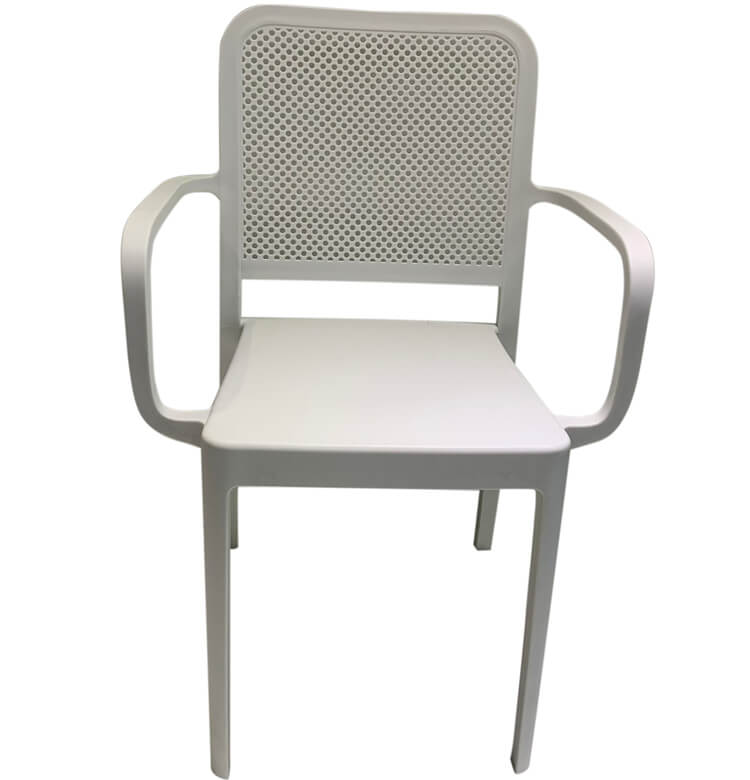 General color: black, white, pale grey, light grey, Italy red, Italy green.
Carton Size:62*47.5*101.5cm/4pcs    62*47.5*164cm/8pcs